Customizable Oil-Based Perfumes
Soft, subtle, long-lasting fragrances
The Concept
When we created Mix•o•logie, we didn't want to just "make scents." We wanted to make sense of what we (as girls, women, or just as people) feel internally, of our relationship with the world and each other, and of our identities. That's why each of Mix•o•logie's fragrances is beautifully and mindfully blended to express who you are when you are.
As a gift to yourself or a gift to someone else, Mix•o•logie is intended to be experienced (and to empower) over and over again—not just when you open the box for the first time. More than just great smelling products, Mix•o•logie is an exercise and a celebration of experimentation, individuality, and evolution.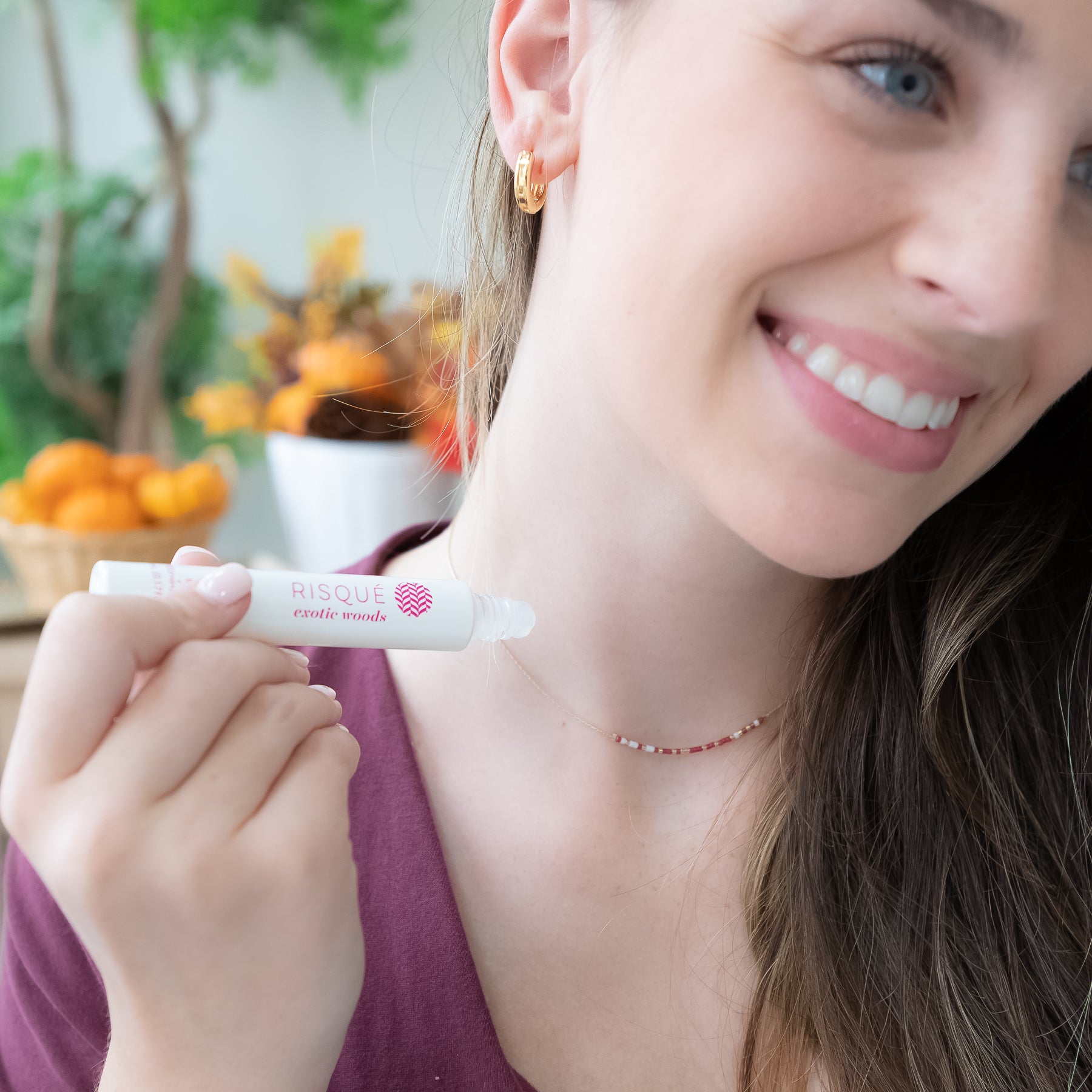 Be the subject-not the object-of your perfume.
With Mixologie's uniquely distinct scents, you can create a custom blend that is as layered, complex, and candid as you are.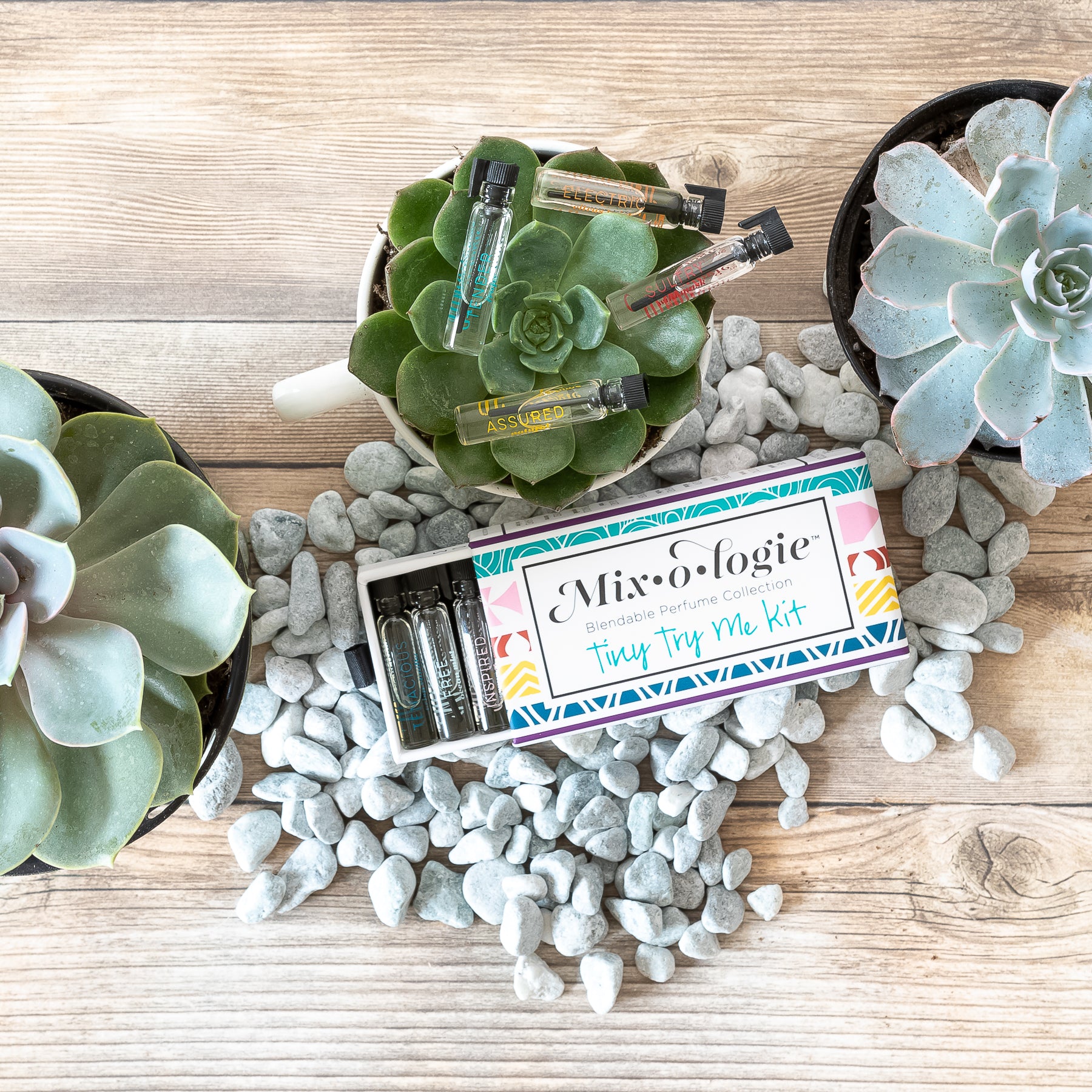 Here it is. A "Mini" Perfume Lab in A Box.
Our top selling gift item with trial size bottles of 10 Mixologie fragrances to explore.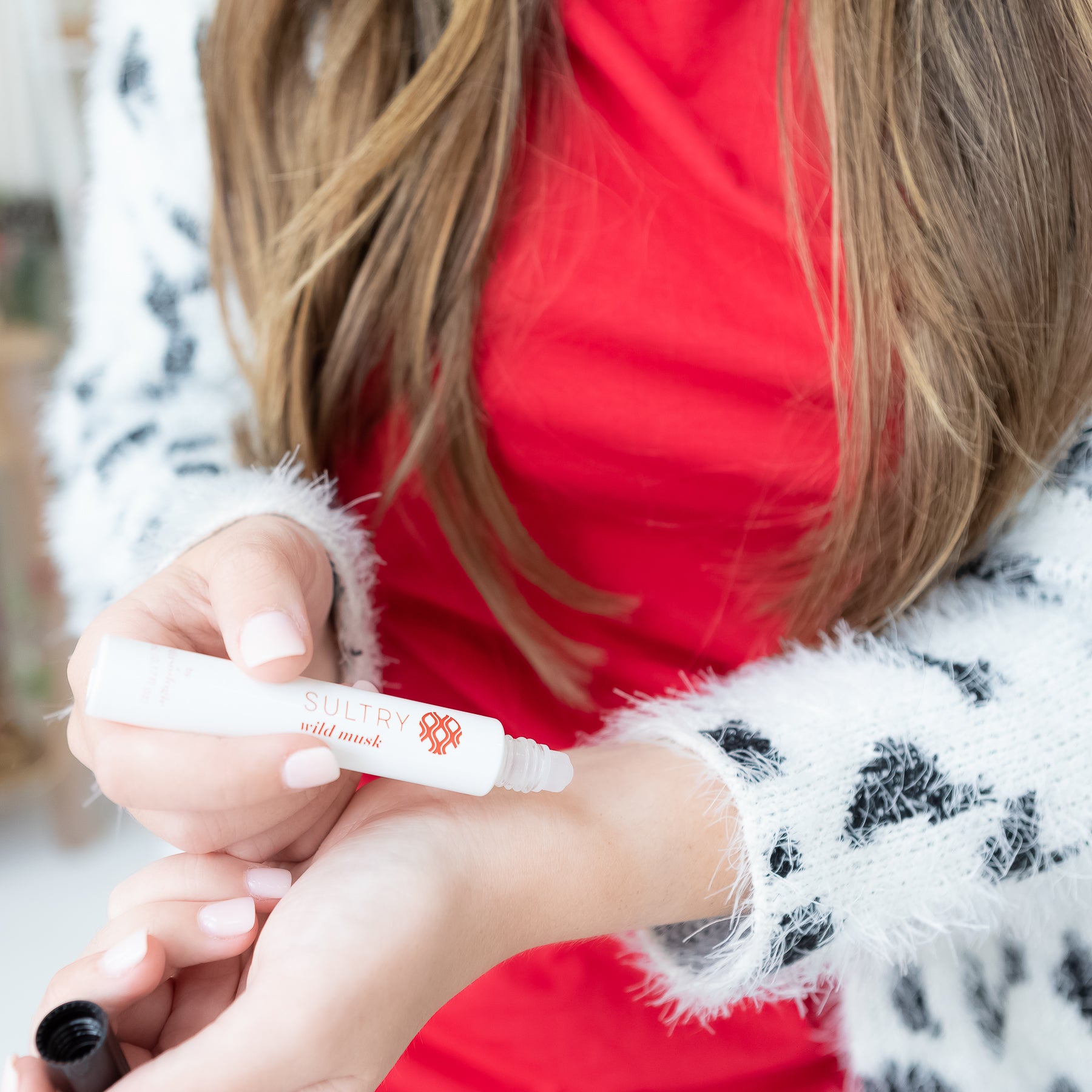 The Good, The Rad, and the Lovely.
Mix•o•logie's alcohol-free Blendable Perfume Collection doesn't ask you - or want you - to be someone else. Not the perfectly-dewy model strewn in an impossibly uncomfortable position (on an impossibly velvety couch). Not the celebrity who "turns heads" (or so the voiceover claims) just by walking into the room. And definitely not the one who has been photoshopped into a scene we all know isn't real.  

We created Mixologie scents to empower you to discover scents that help you express yourself through fragrance.  
Wholesale Inquiries
Looking to carry Mixologie in your store? Click the link below and fill out our Wholesale Application. Don't worry, the process is super easy!