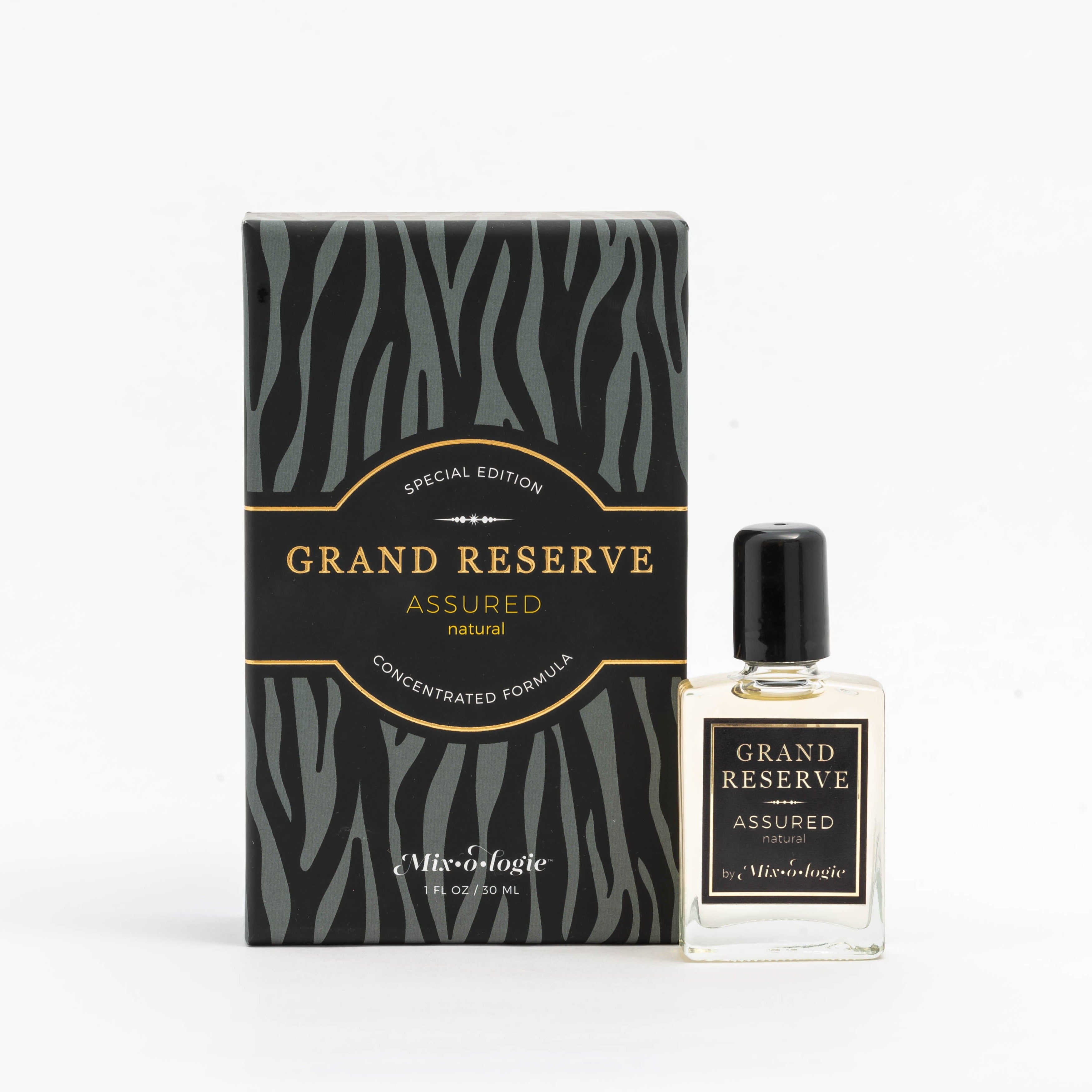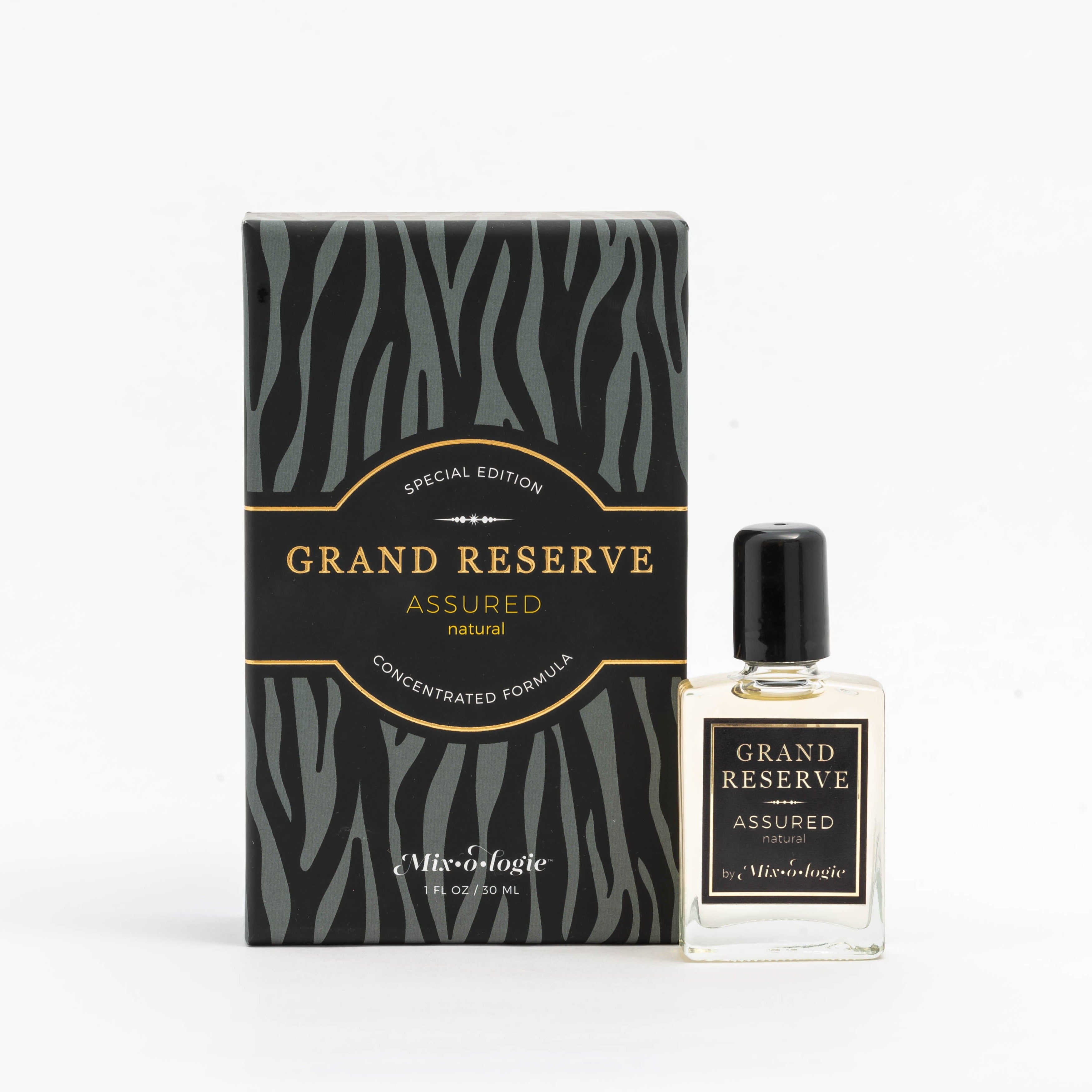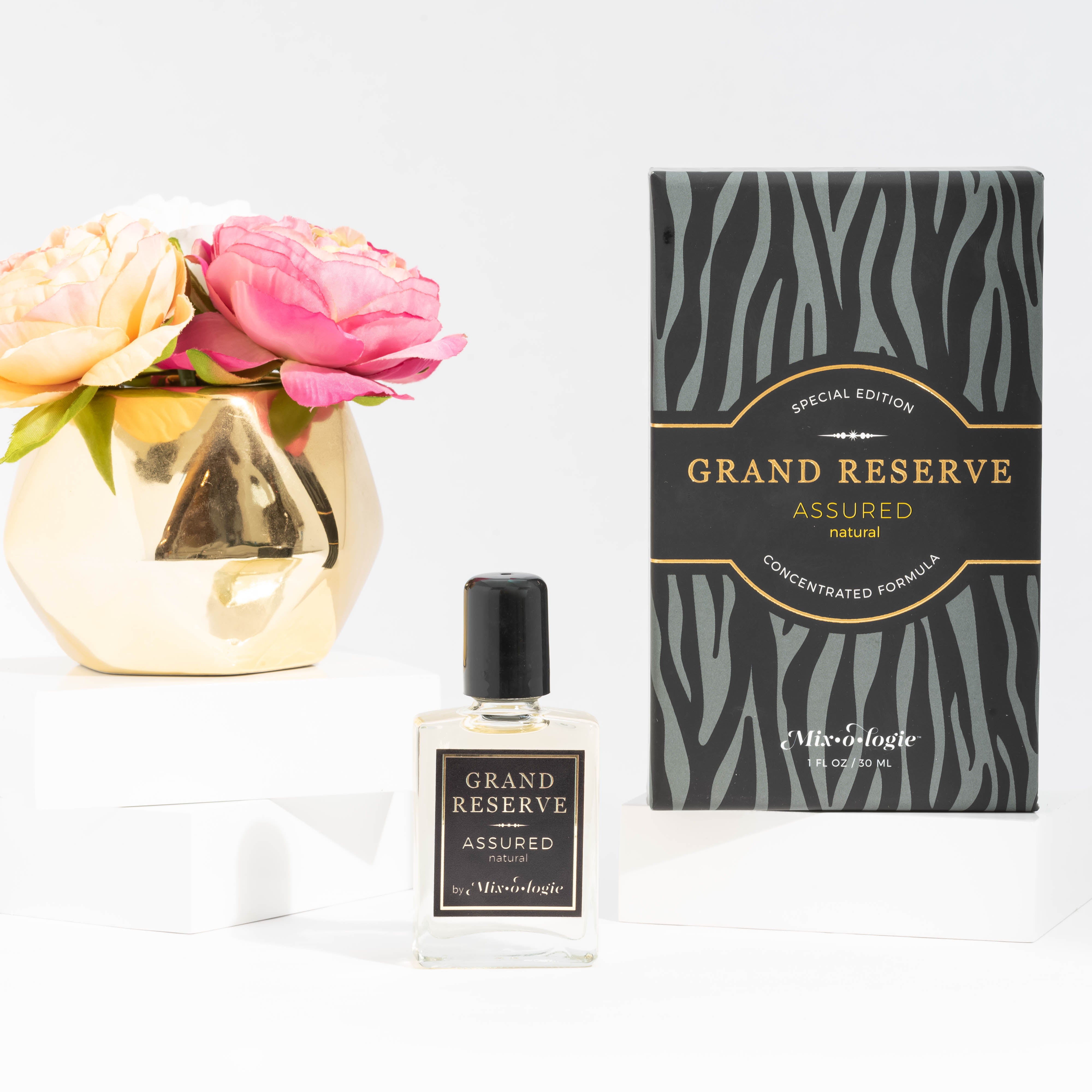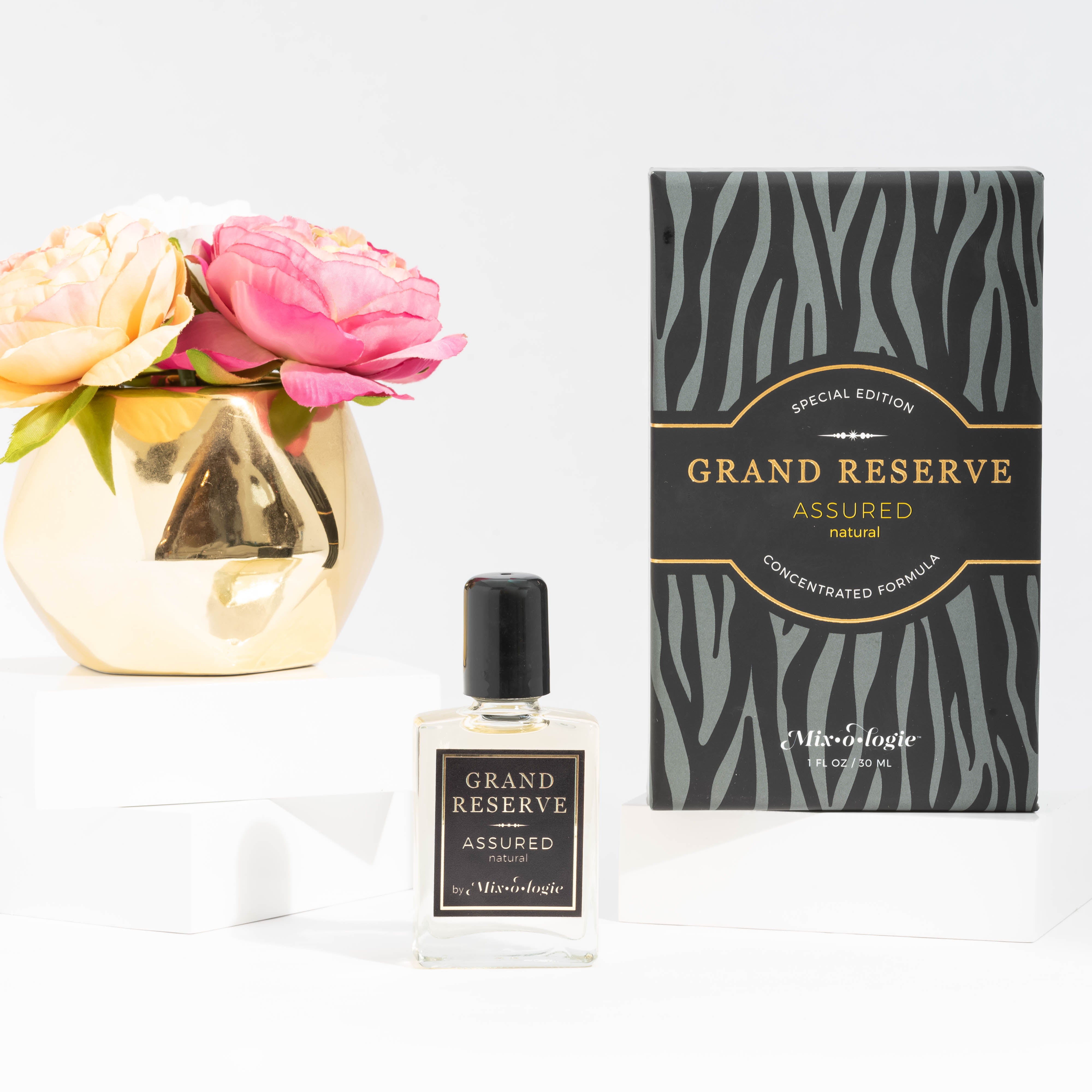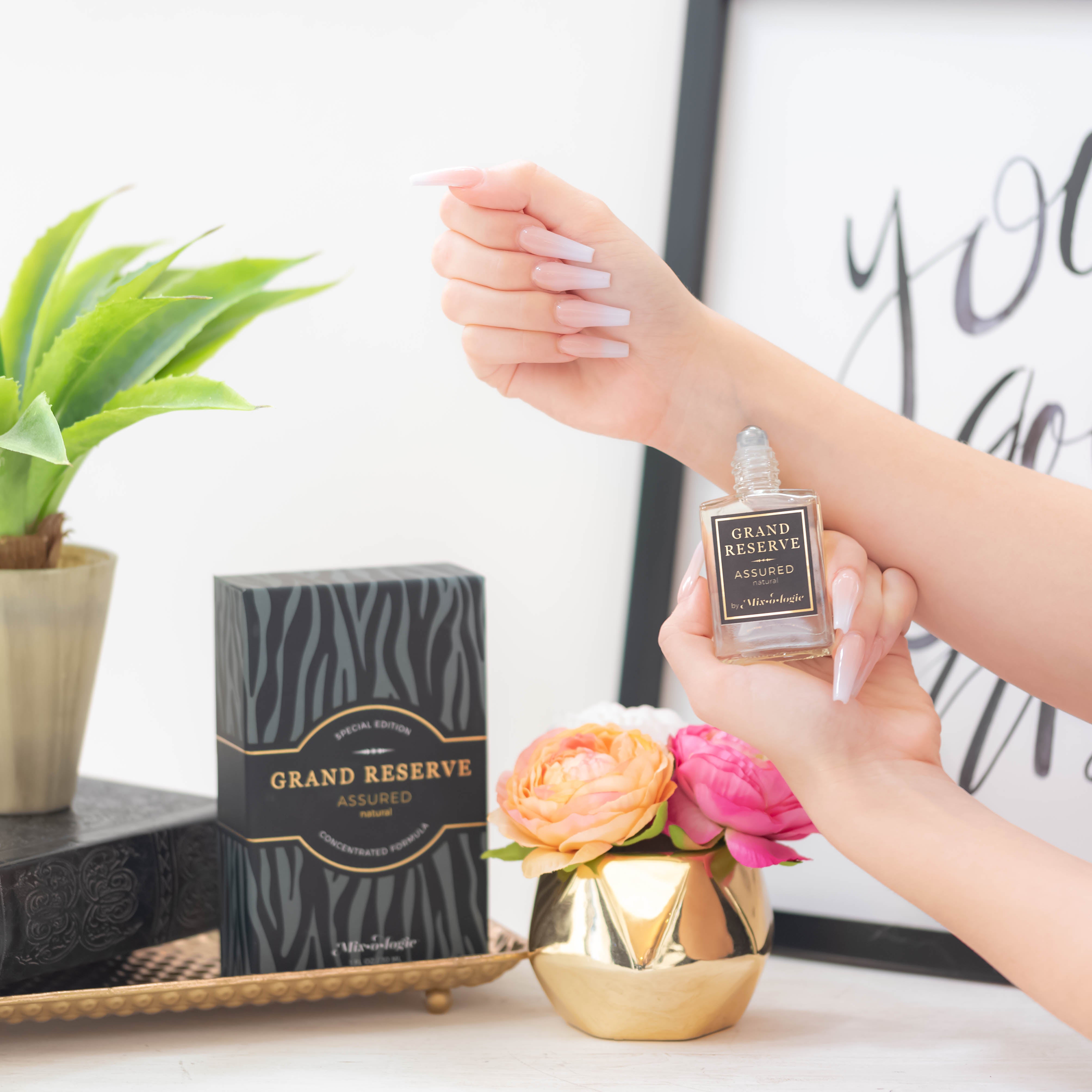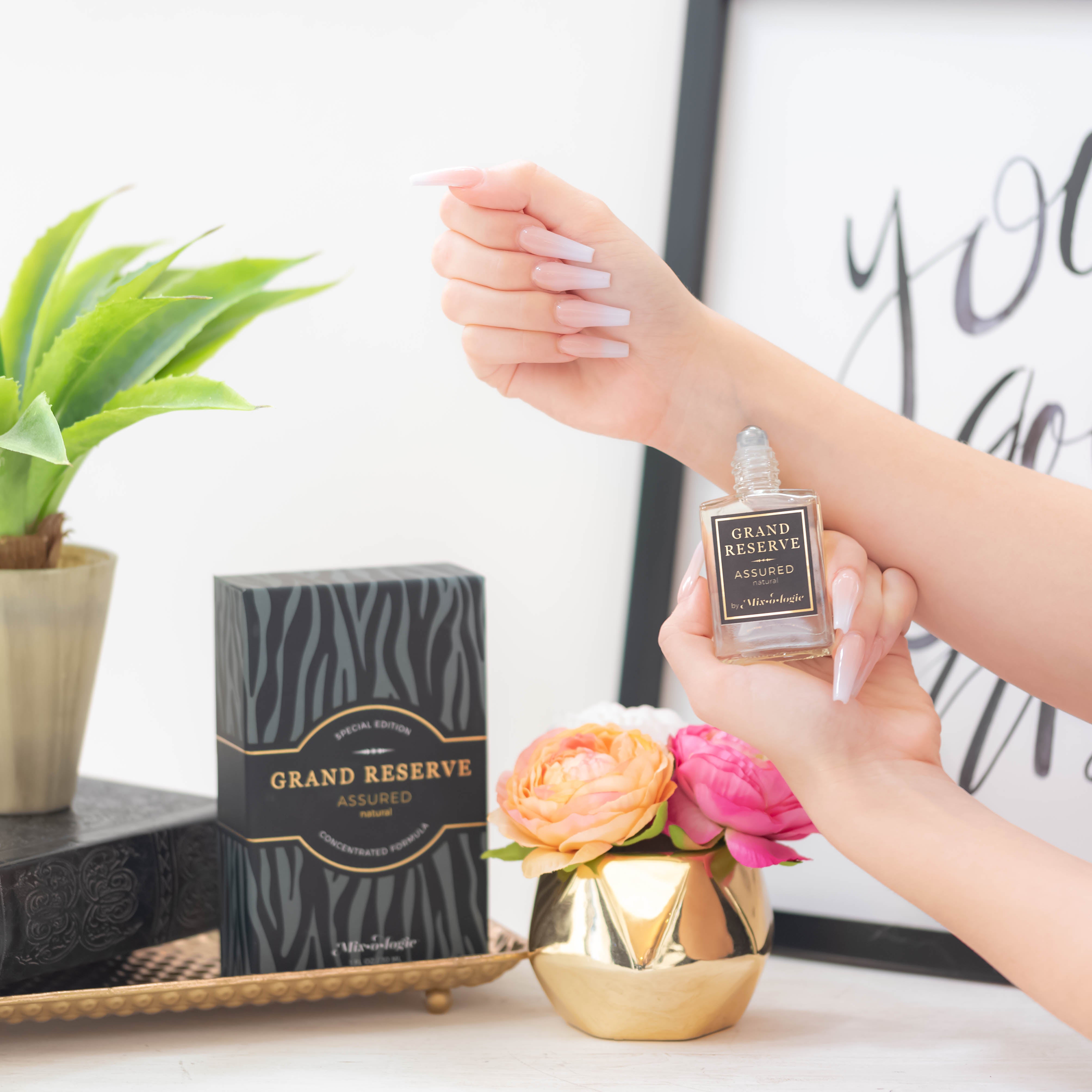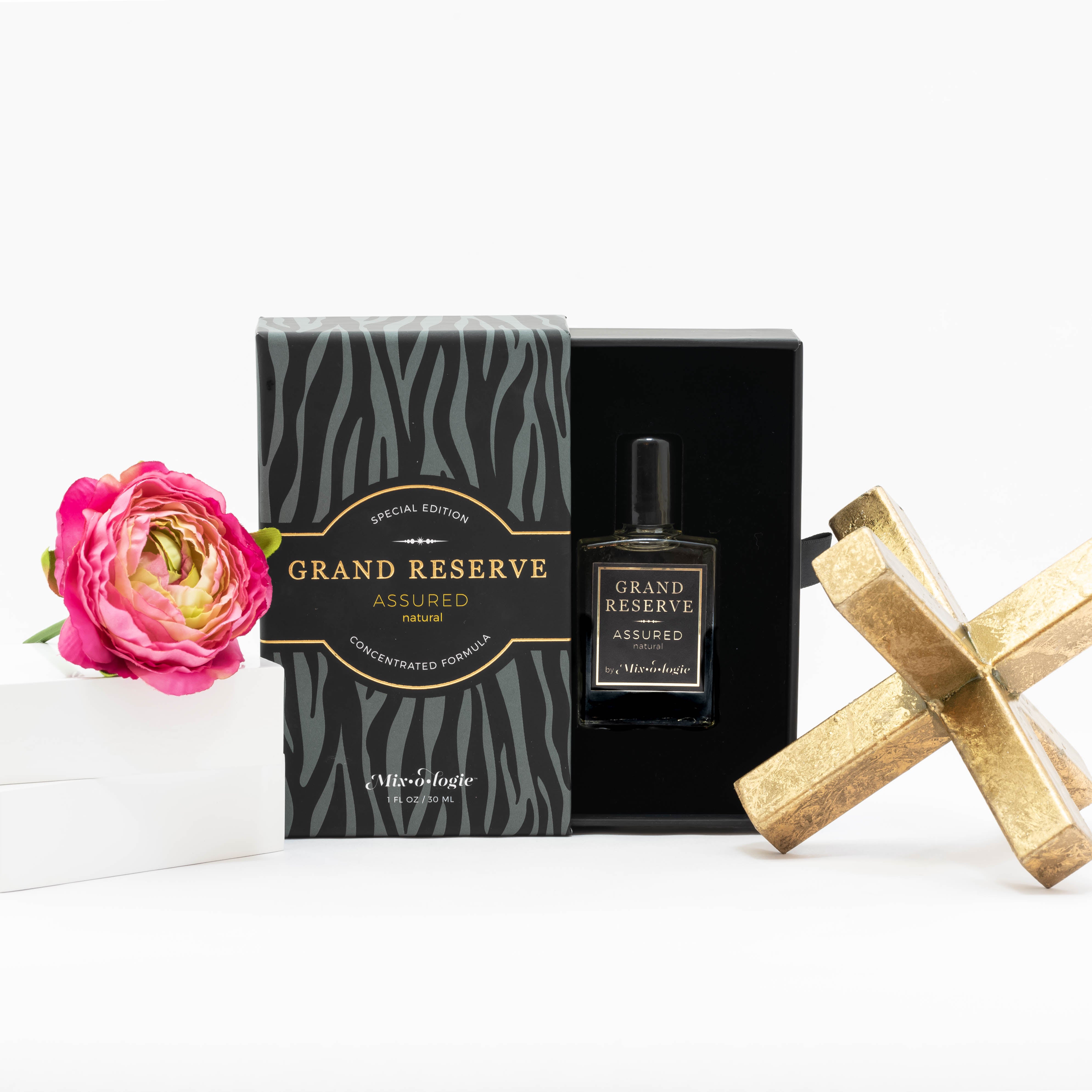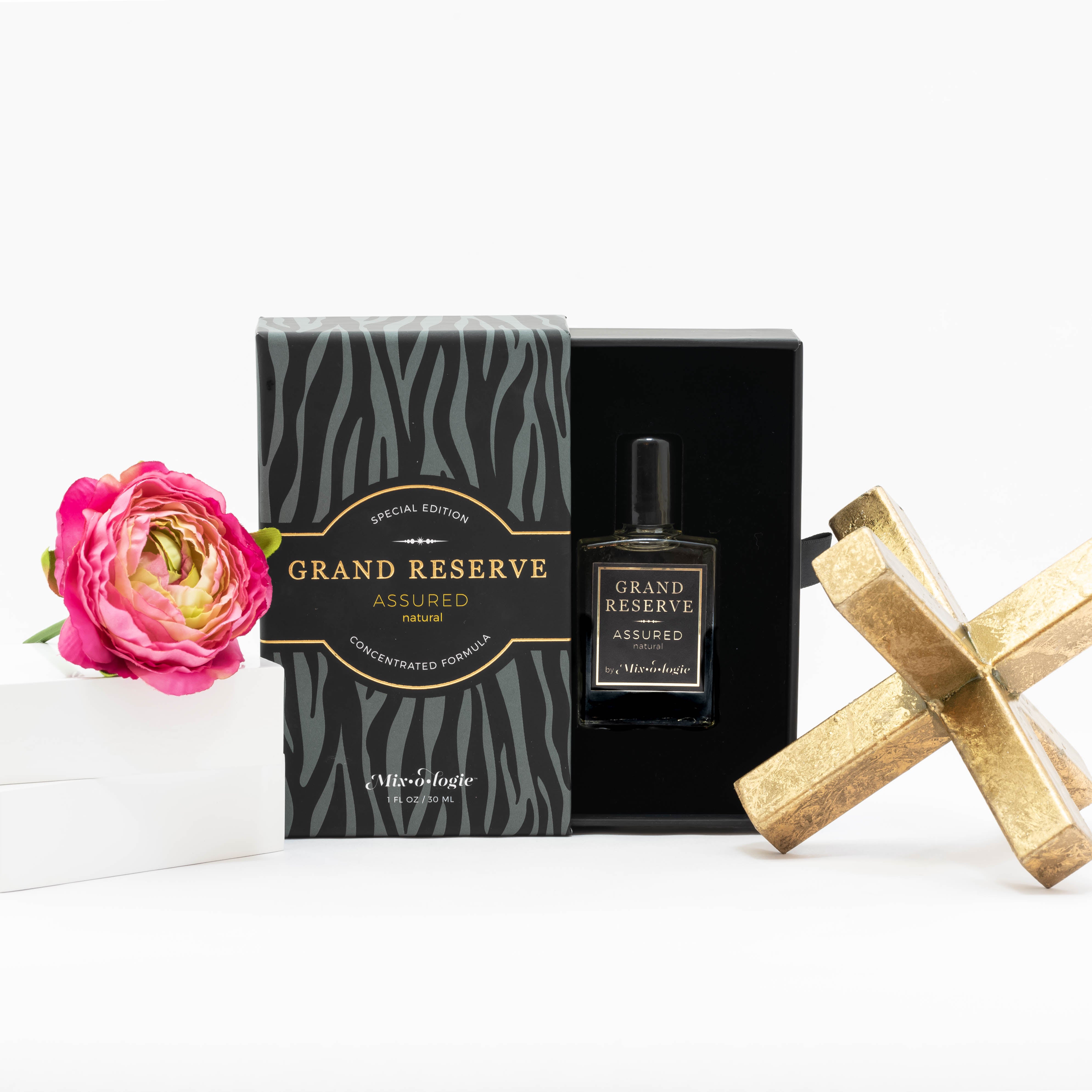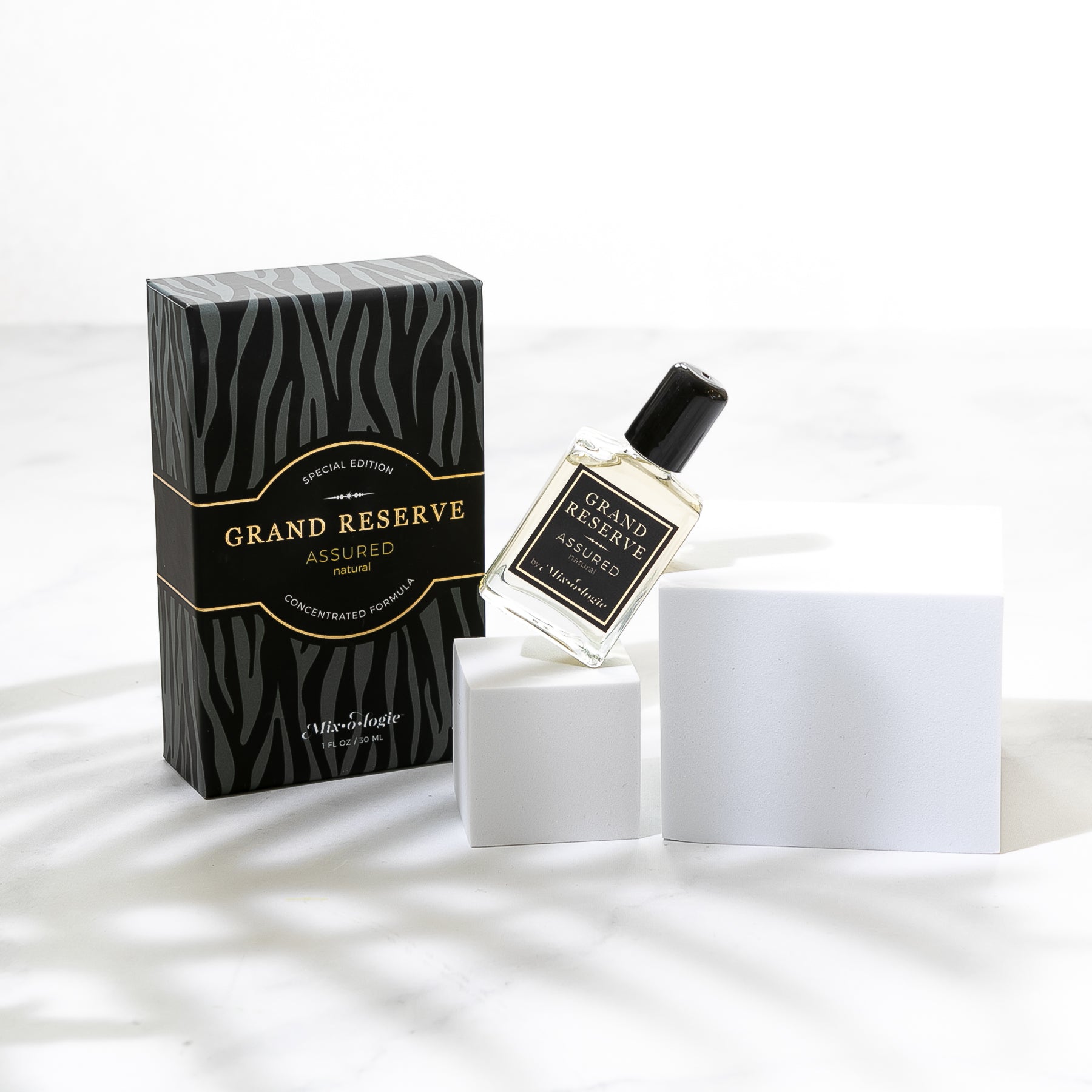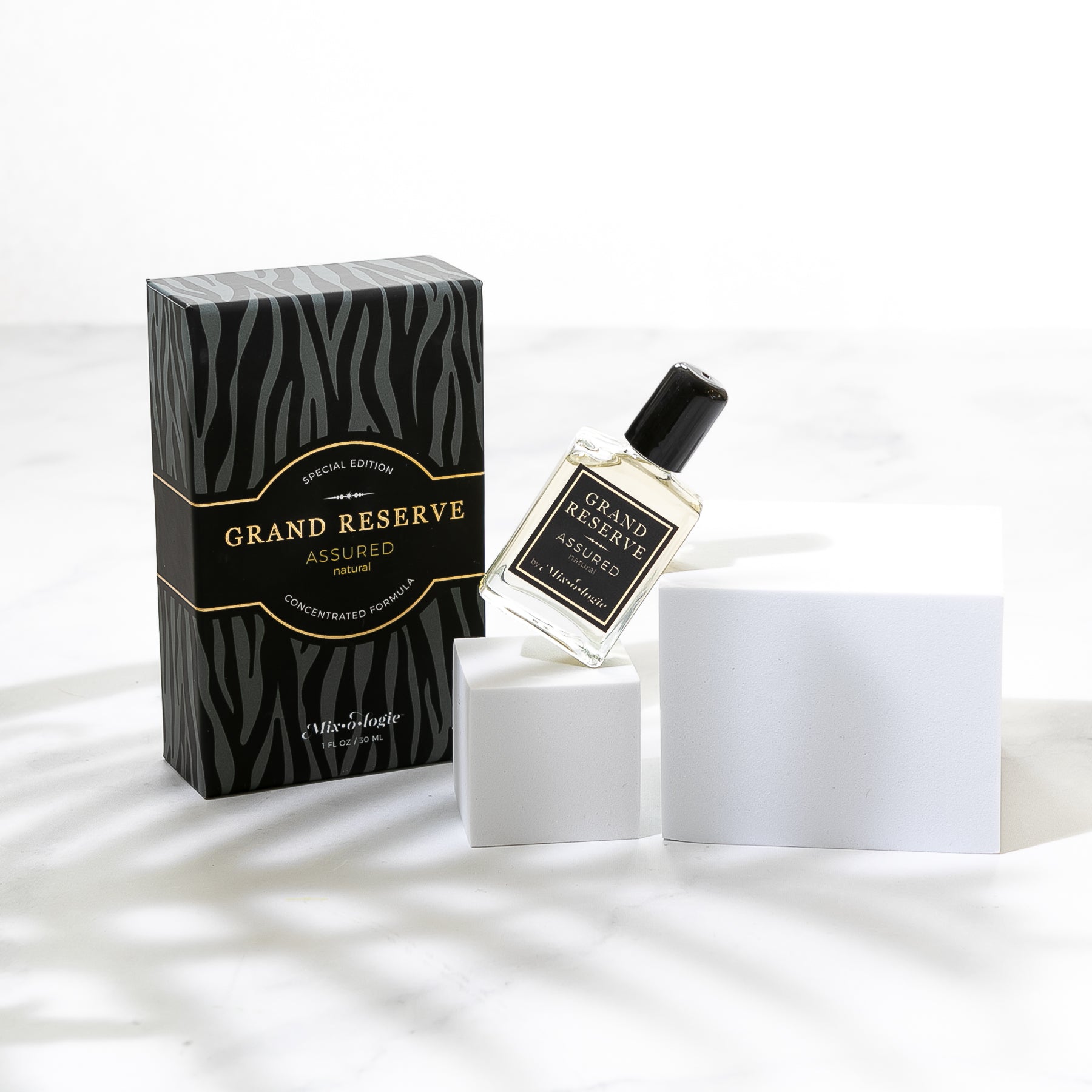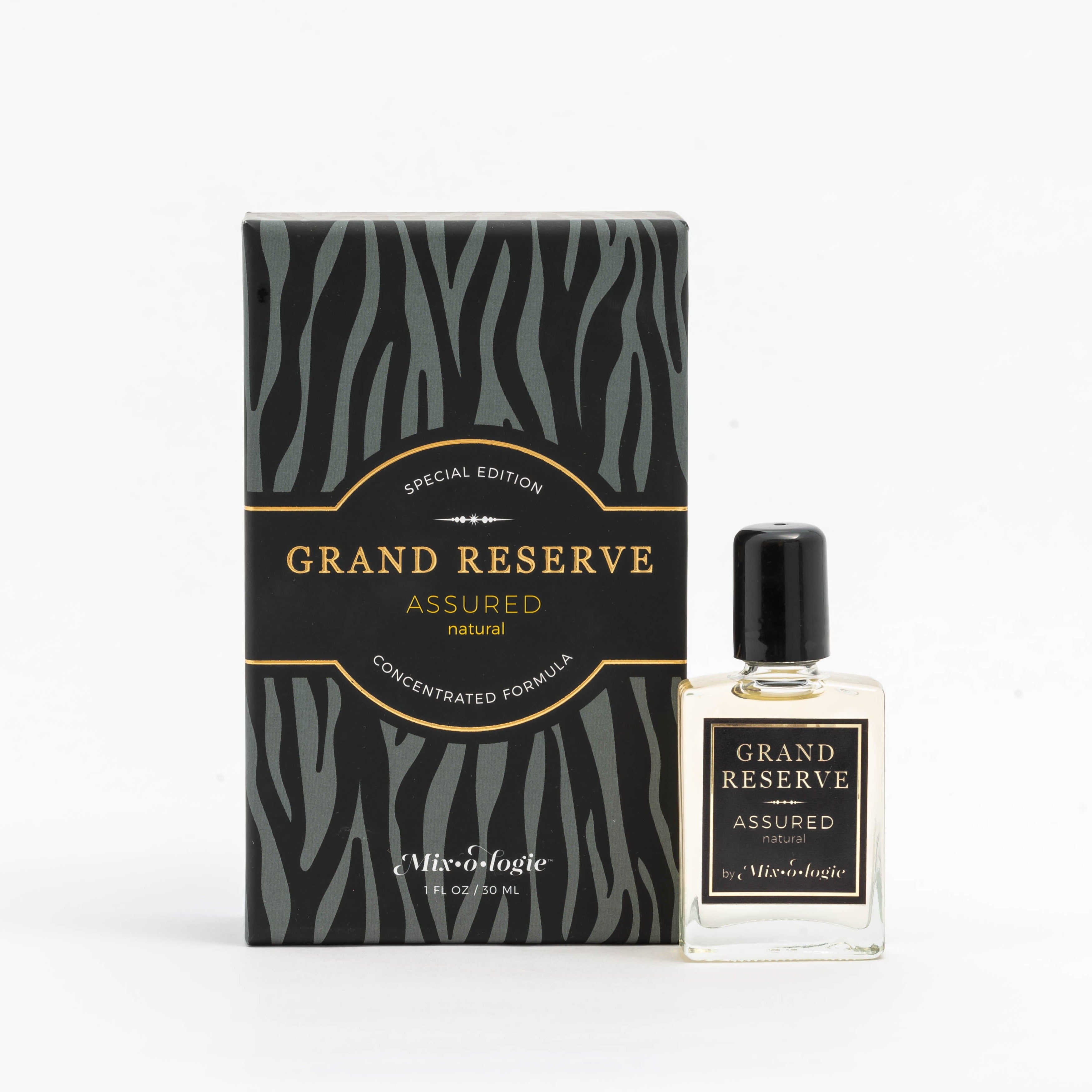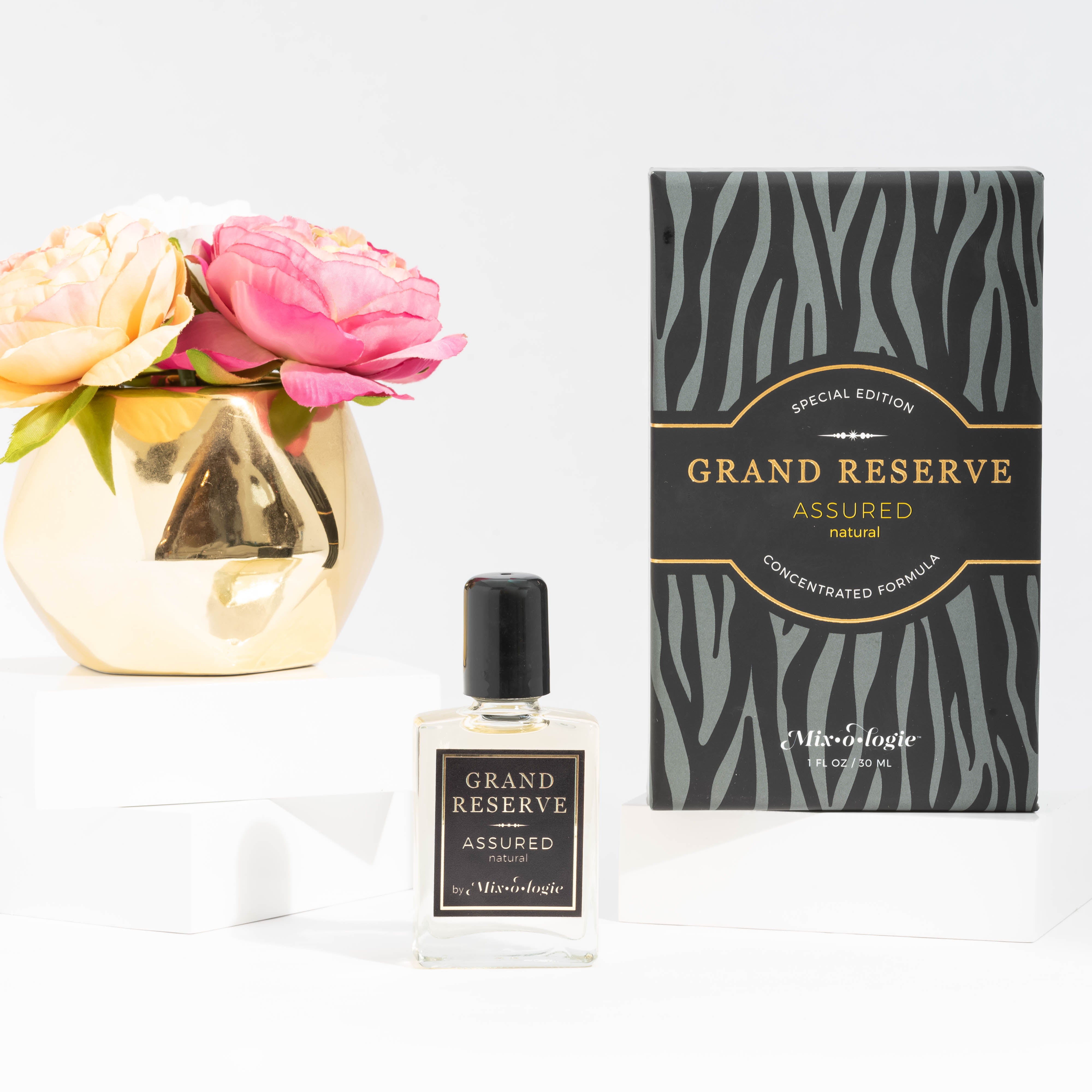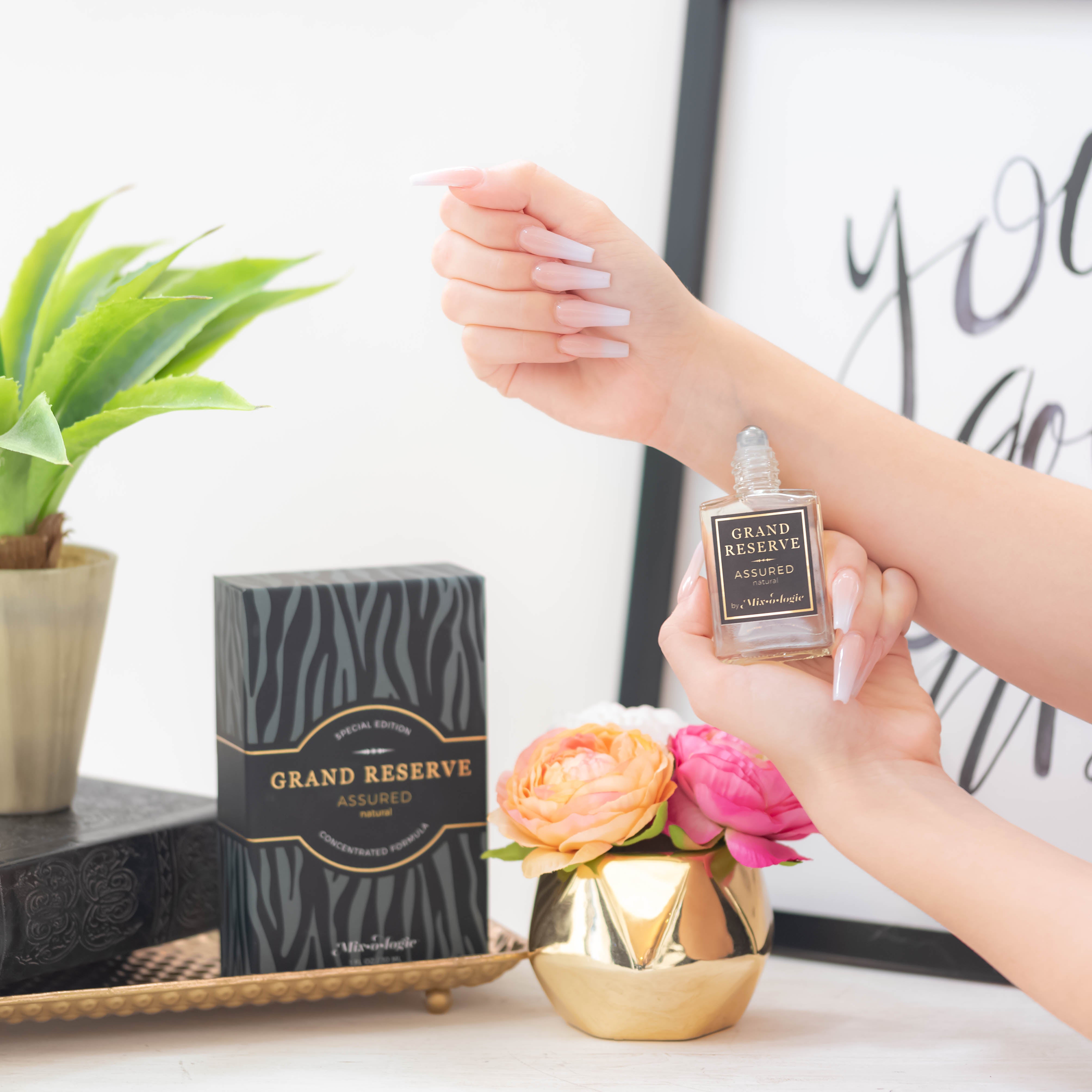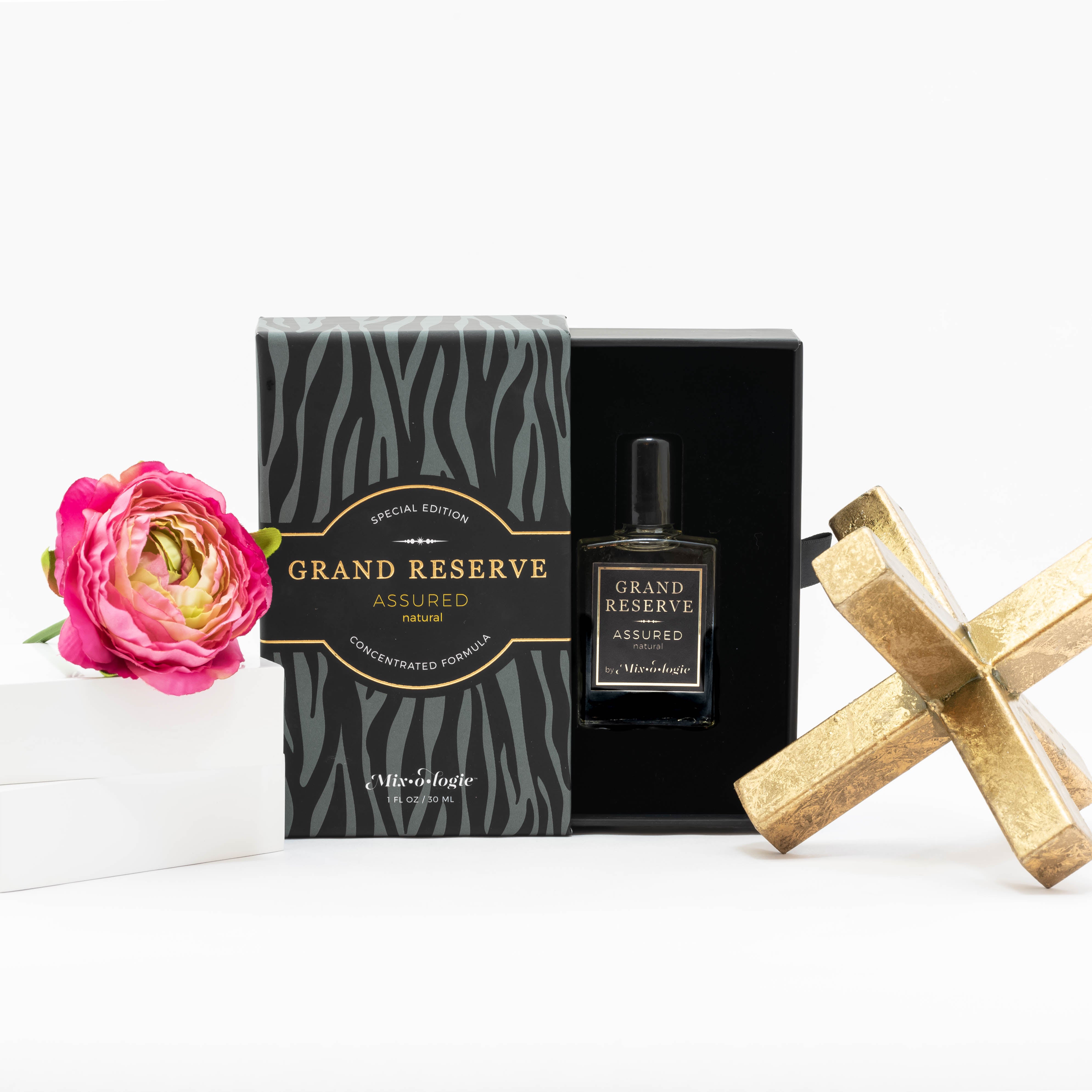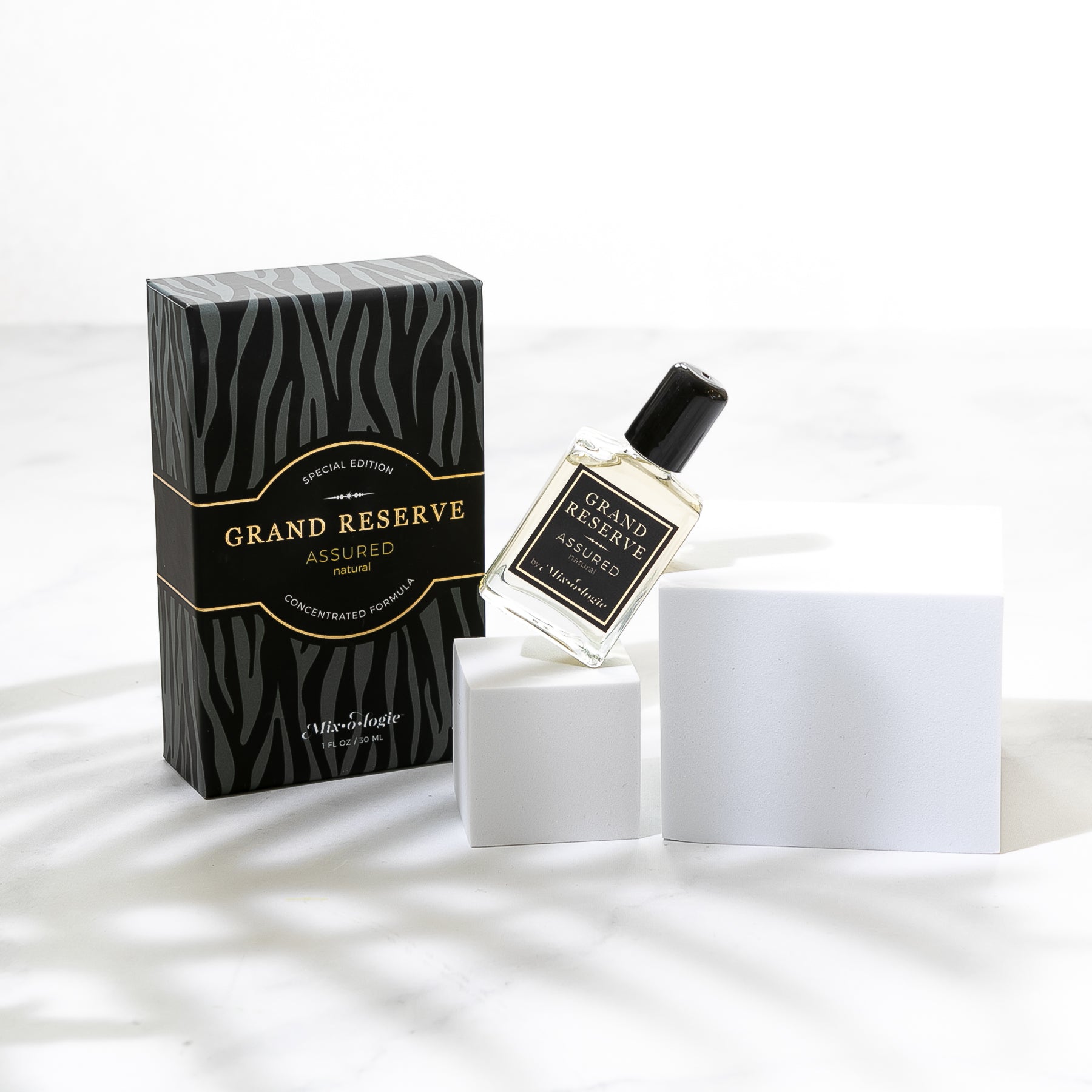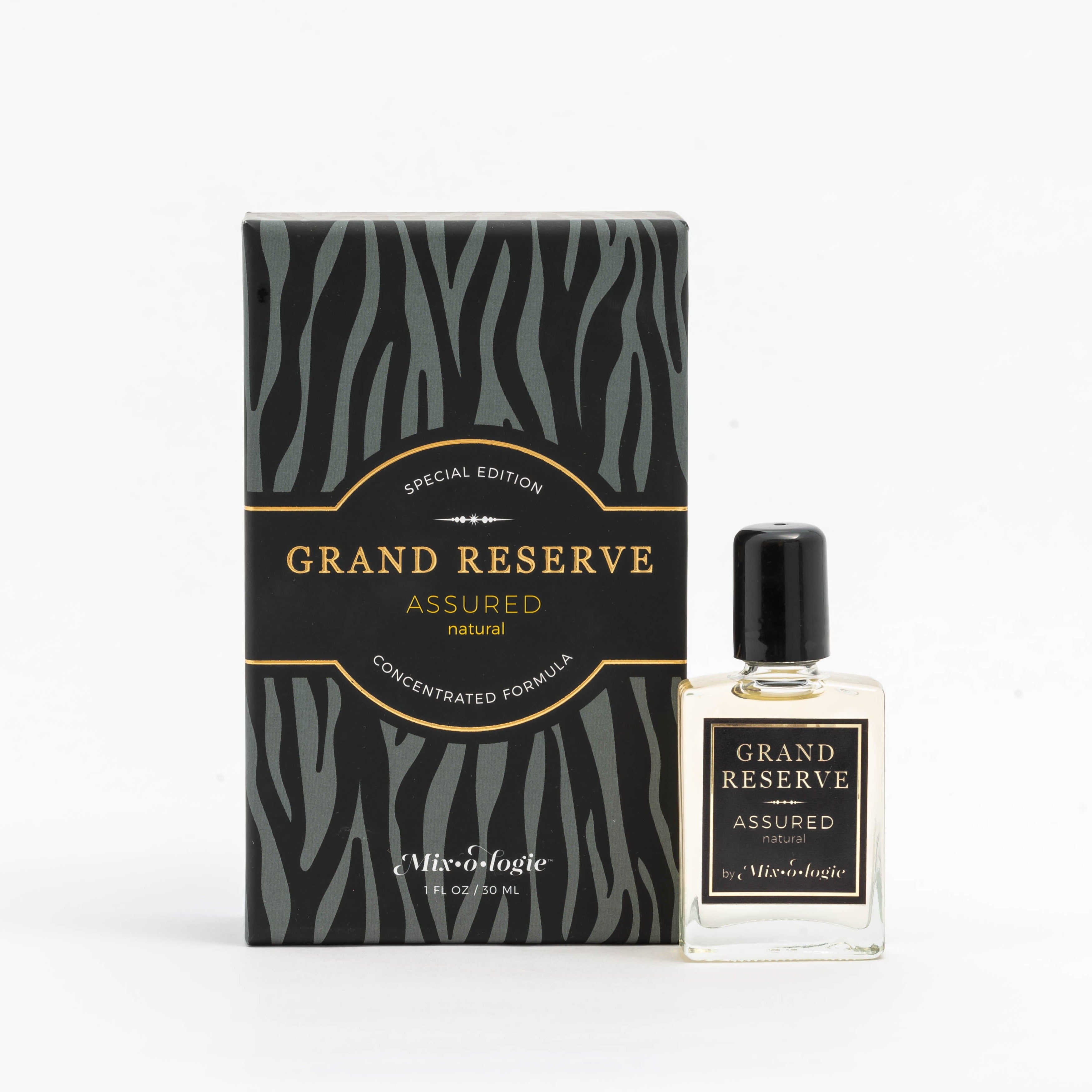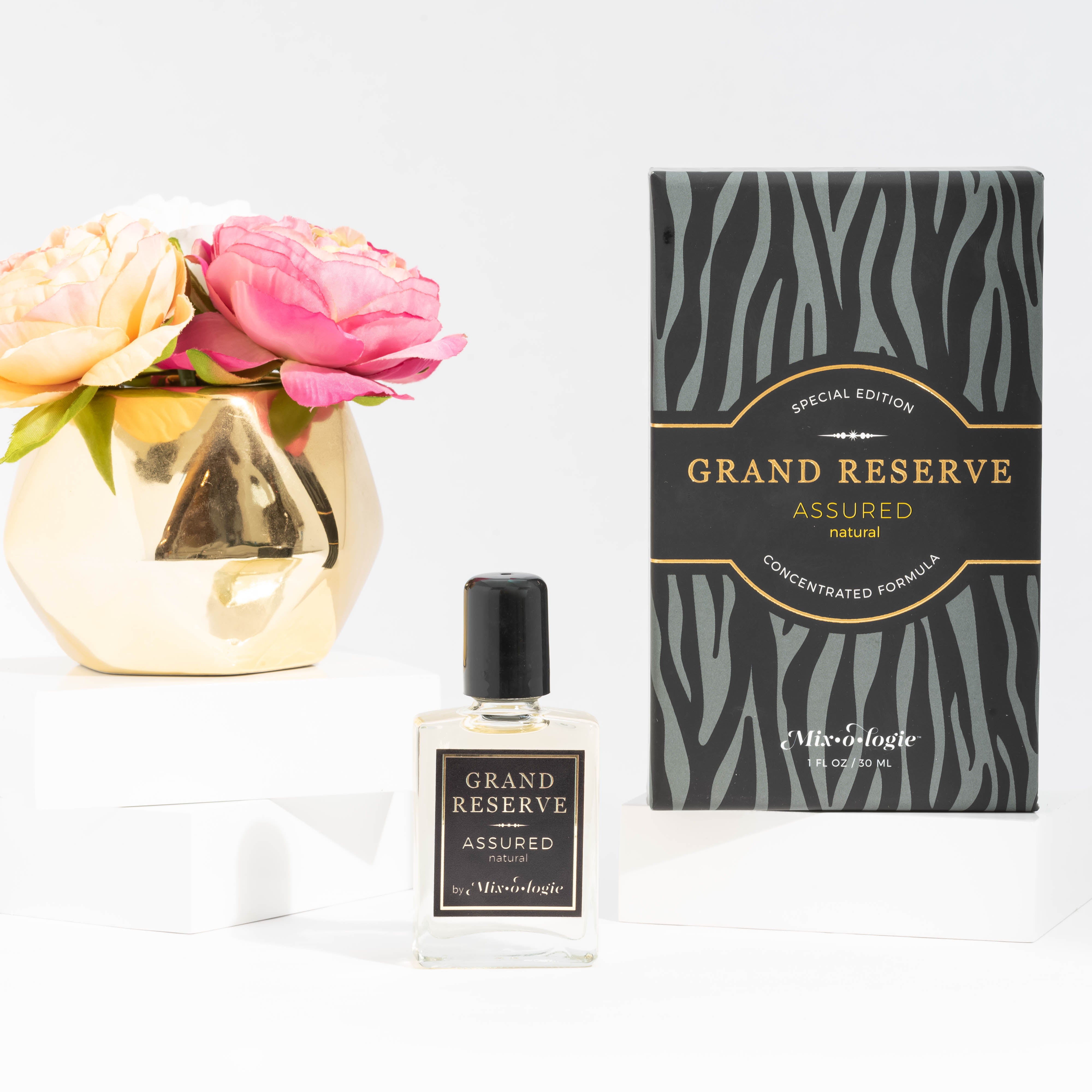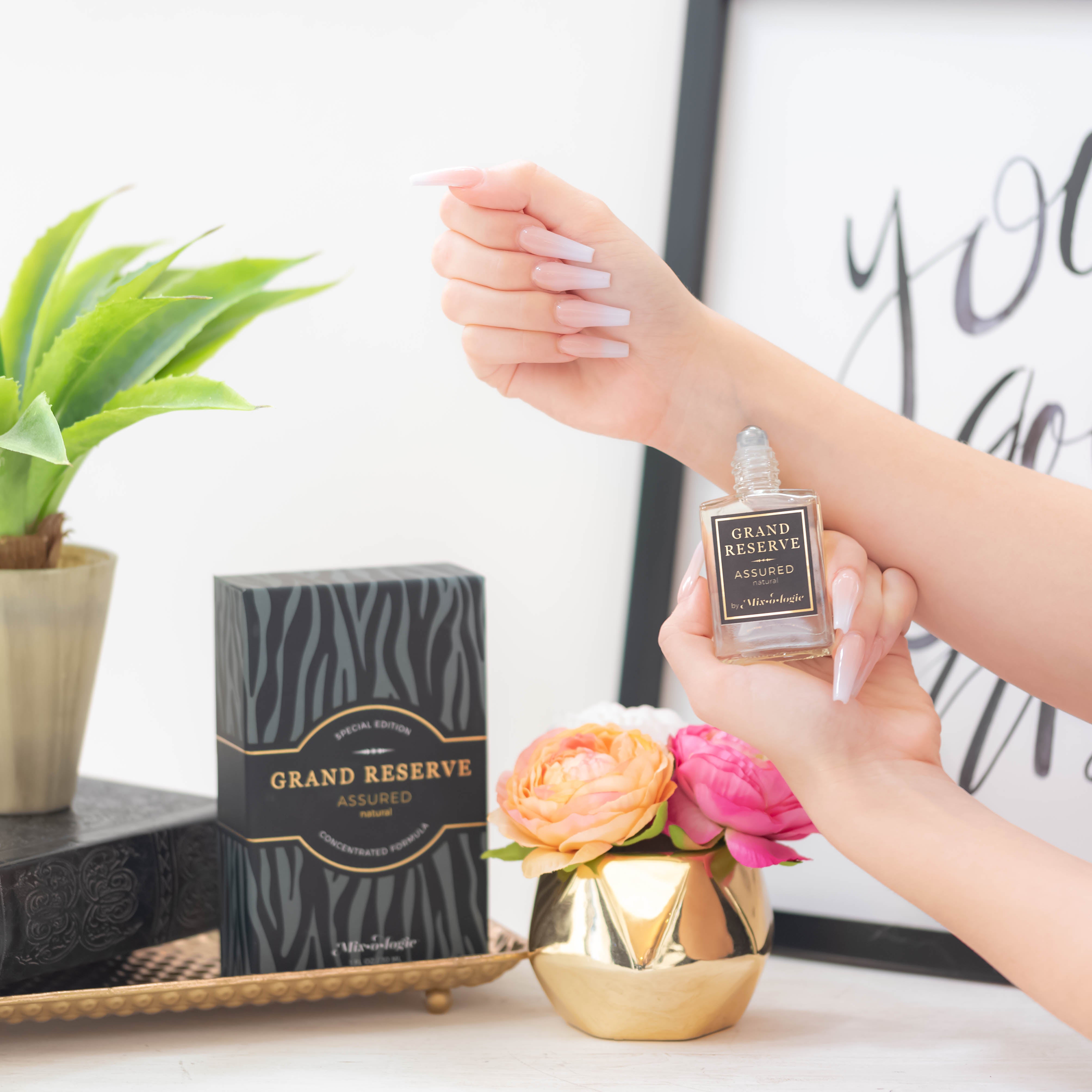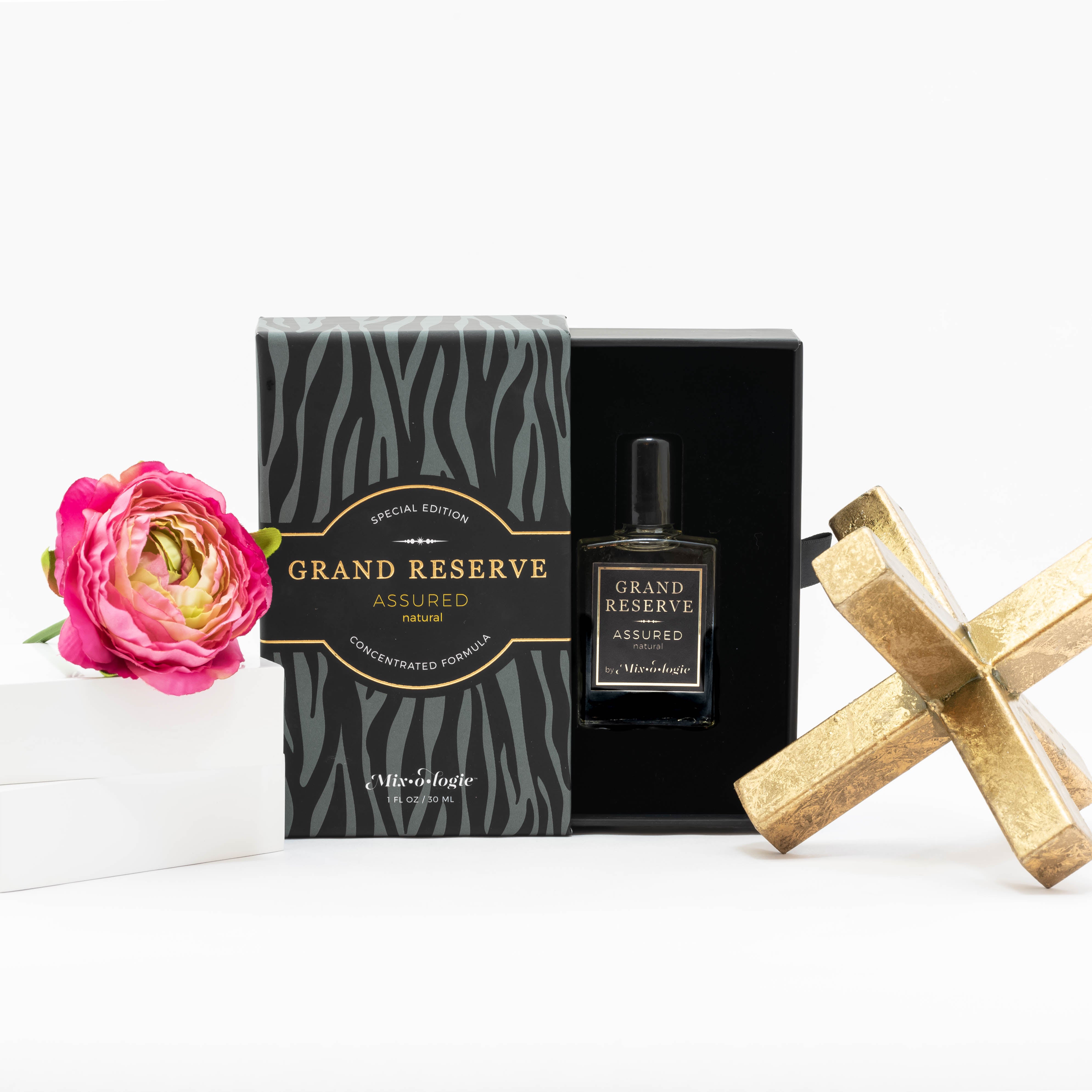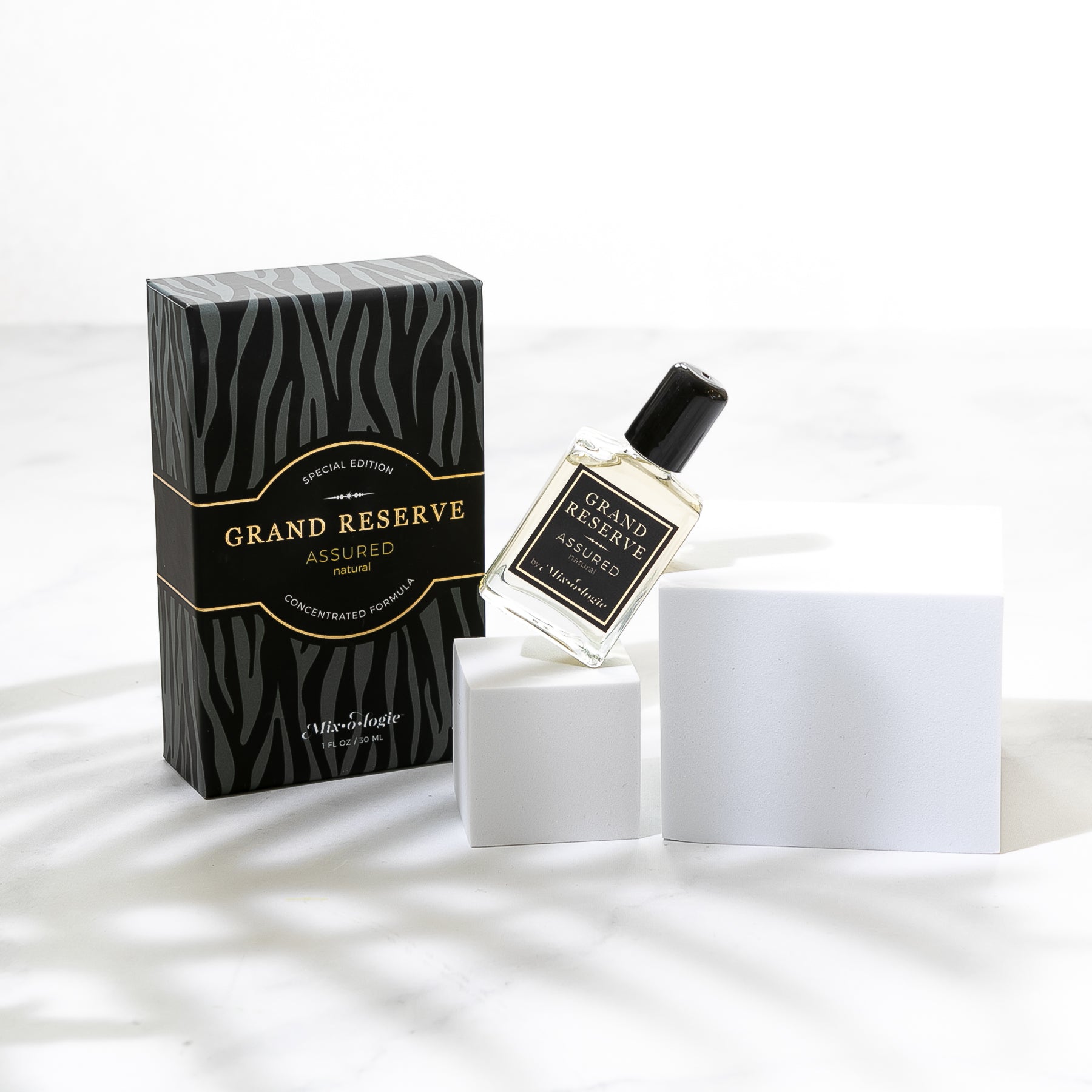 Assured (natural) Grand Reserve - 30 mL
For the girl who just can't get enough Assured. . .the Grand Reserve edition of Assured is here.  A concentrated version of Assured in a 30 mL roll-on bottle (6x the volume of our Single Rollerball (5 mL).  
The understated and the unforgettable come together in an organic but provocative blend of warming amber and cashmere musk. Creamy sandalwood, patchouli, and vetiver create rich, smokey undertones. Fresh and aqueous marine notes keep things light and airy while crushed violet leaves add a feminine touch.

Top Notes: fresh marine, aqueous
Middle Notes: patchouli, vetiver, dried violet
Base Notes: sandalwood, cashmere, ambergris
Soft, Subtle, and Long Lasting.
Alcohol-Free
Paraben-Free
Phthalate-Free
Cruelty-Free
Ingredients:  Dipropylene Glycol, Fragrance Oils