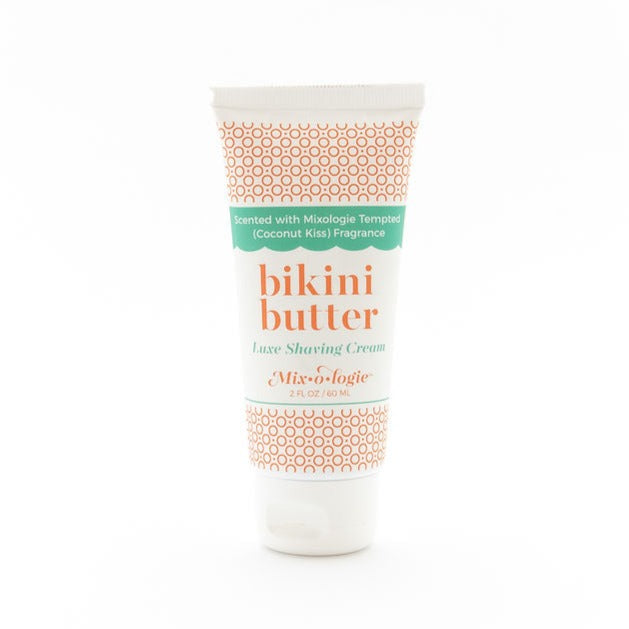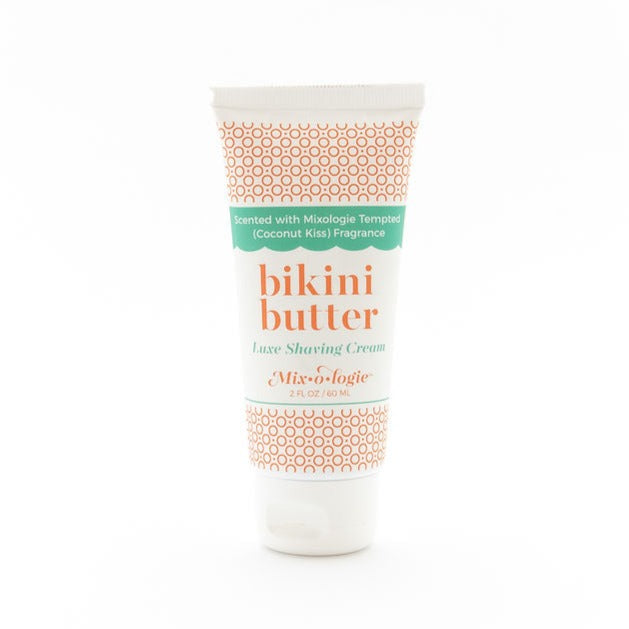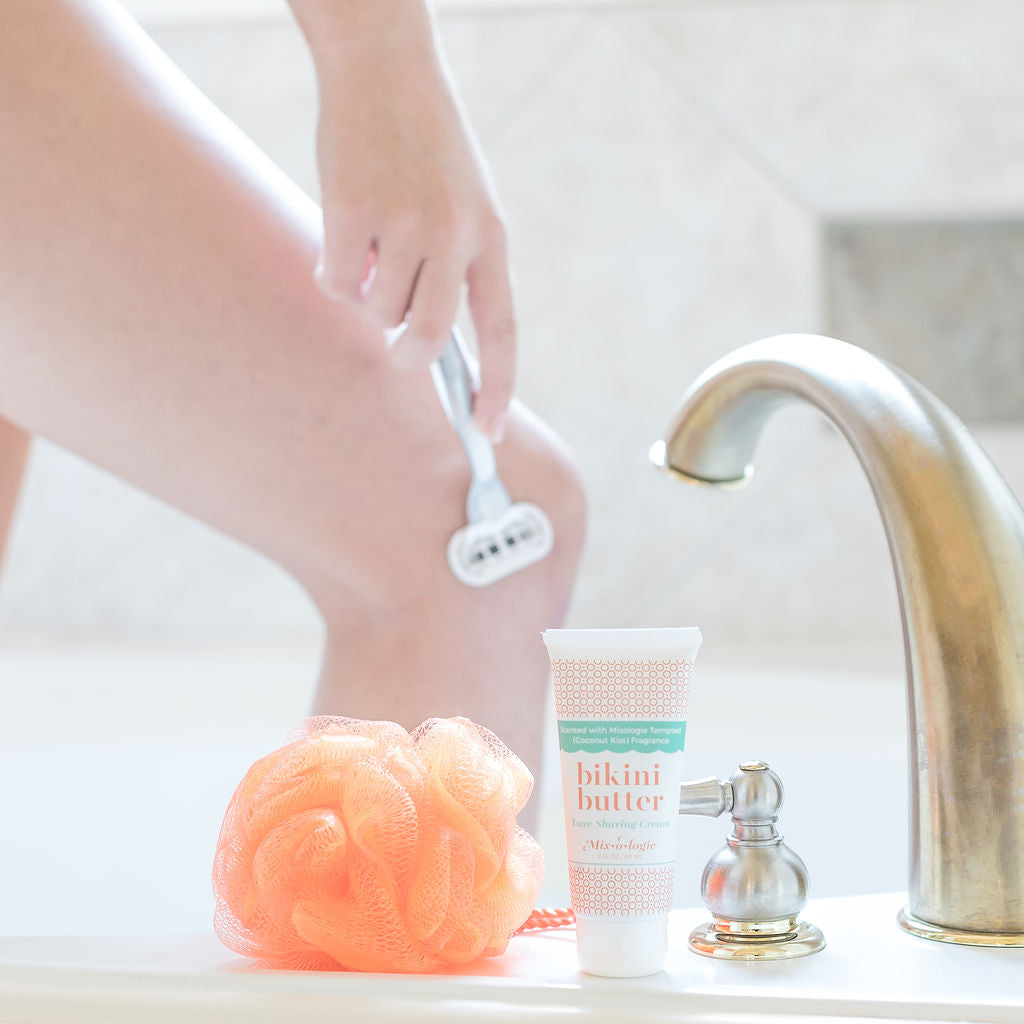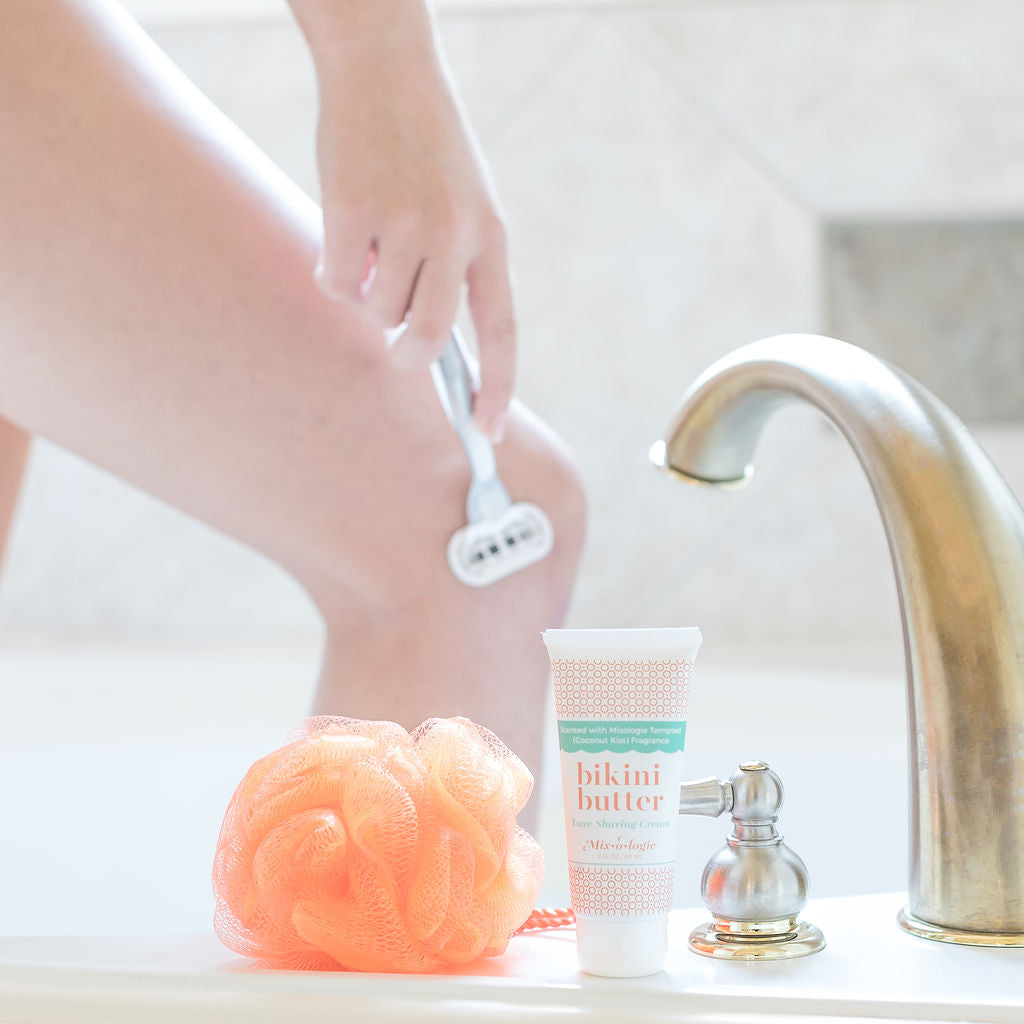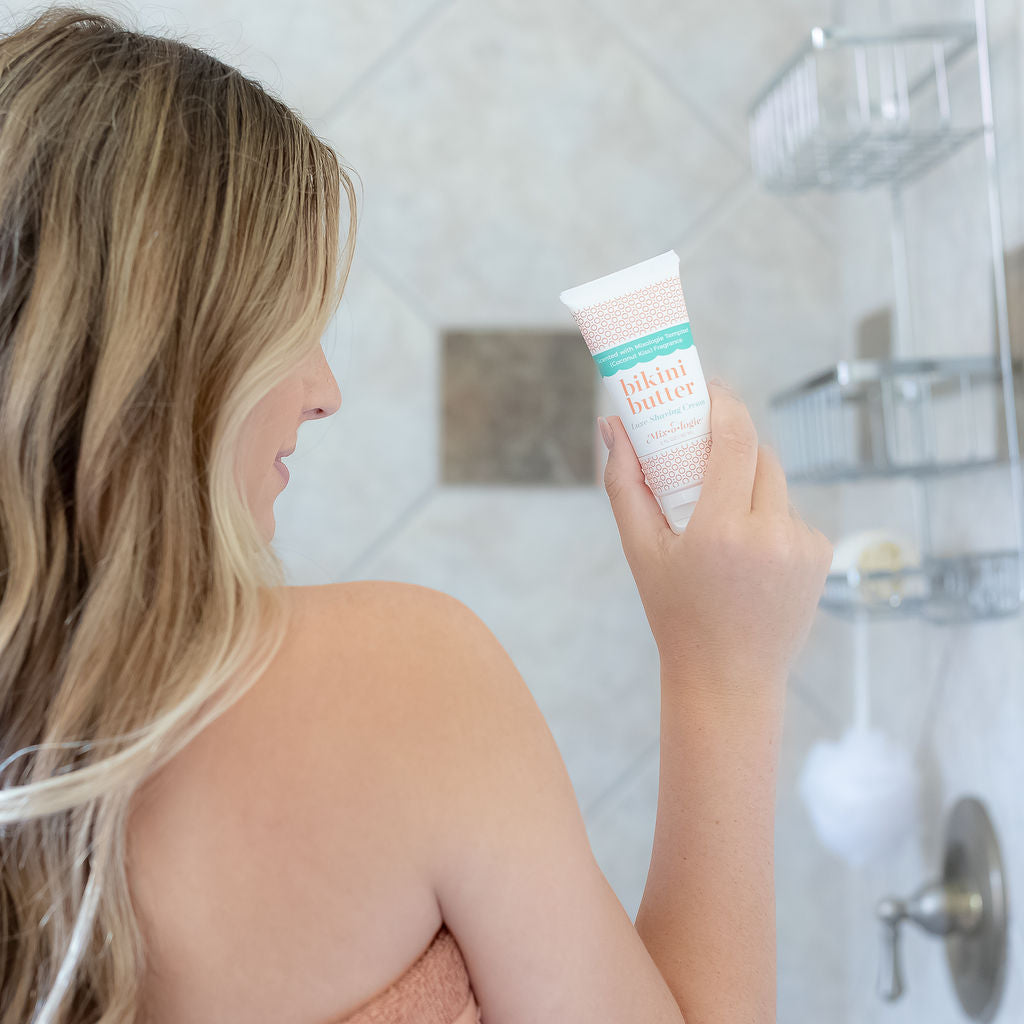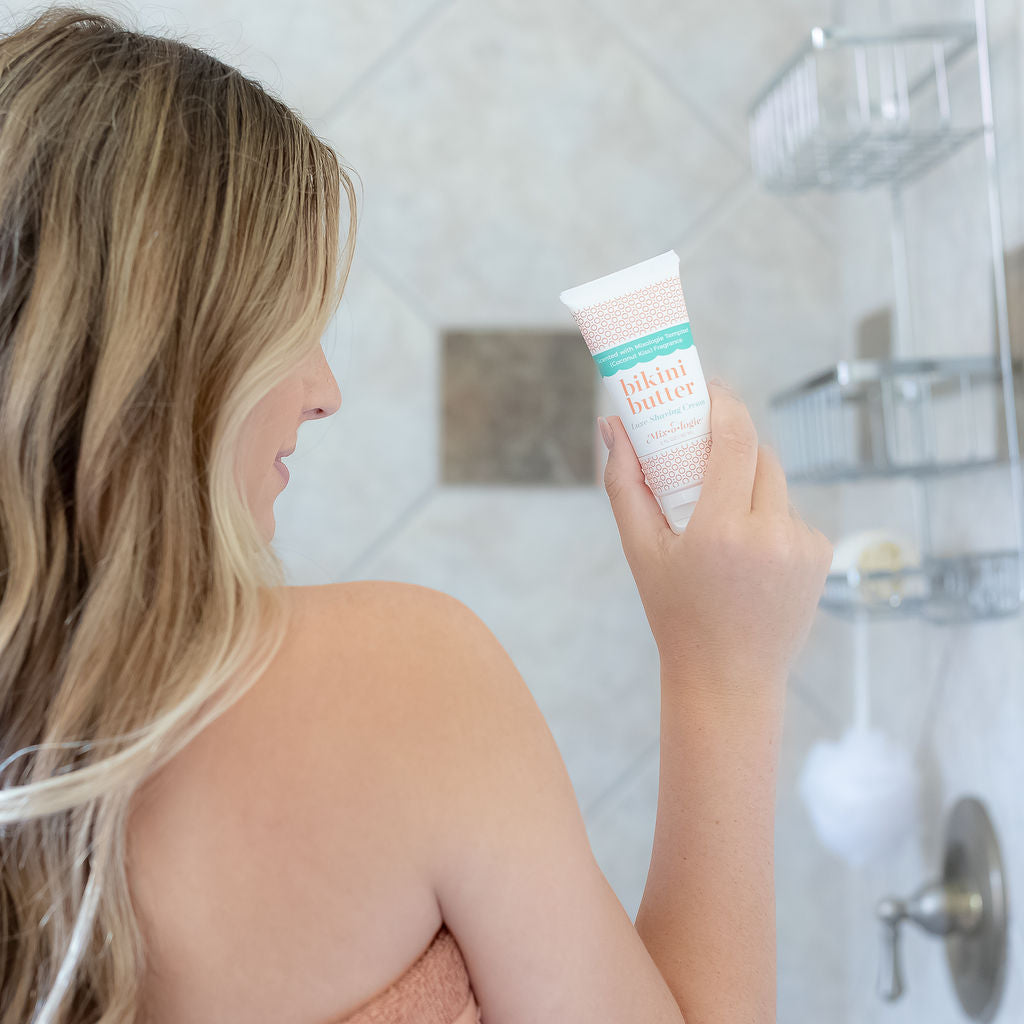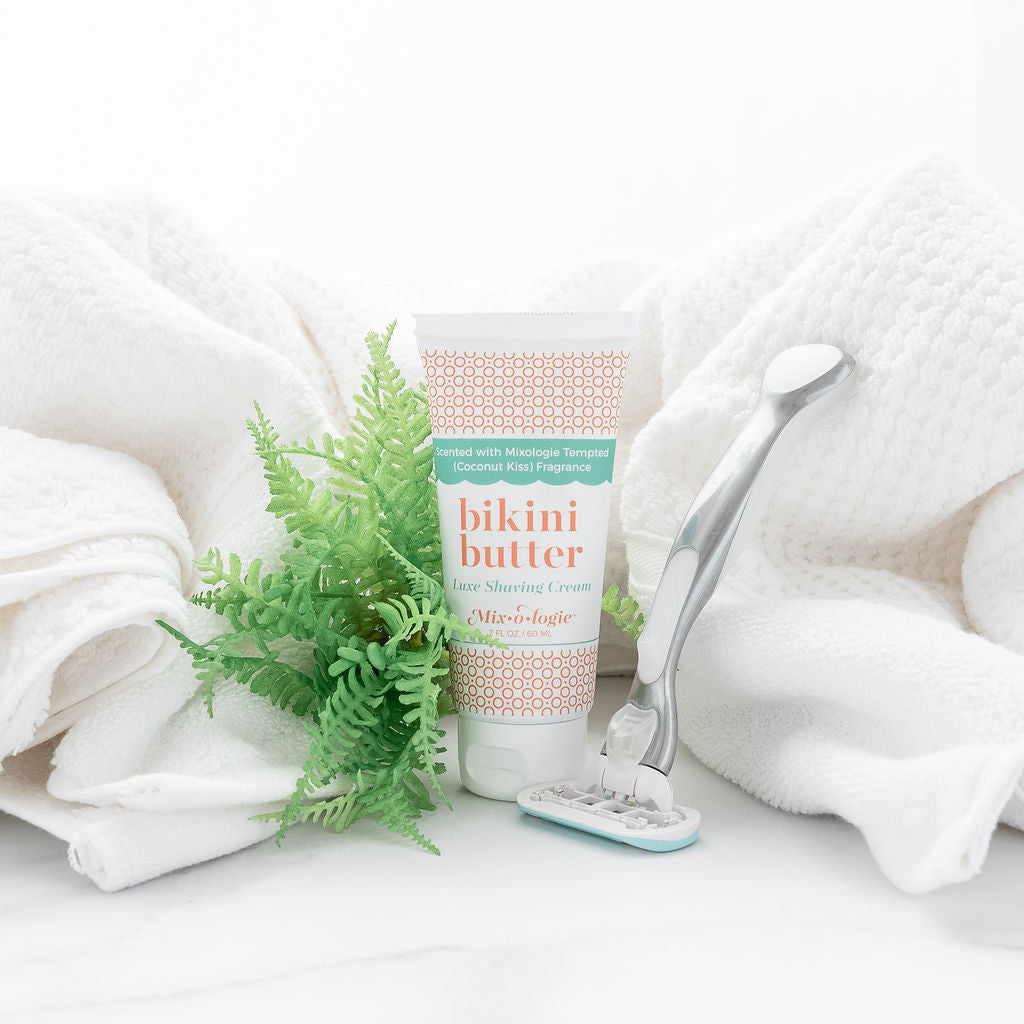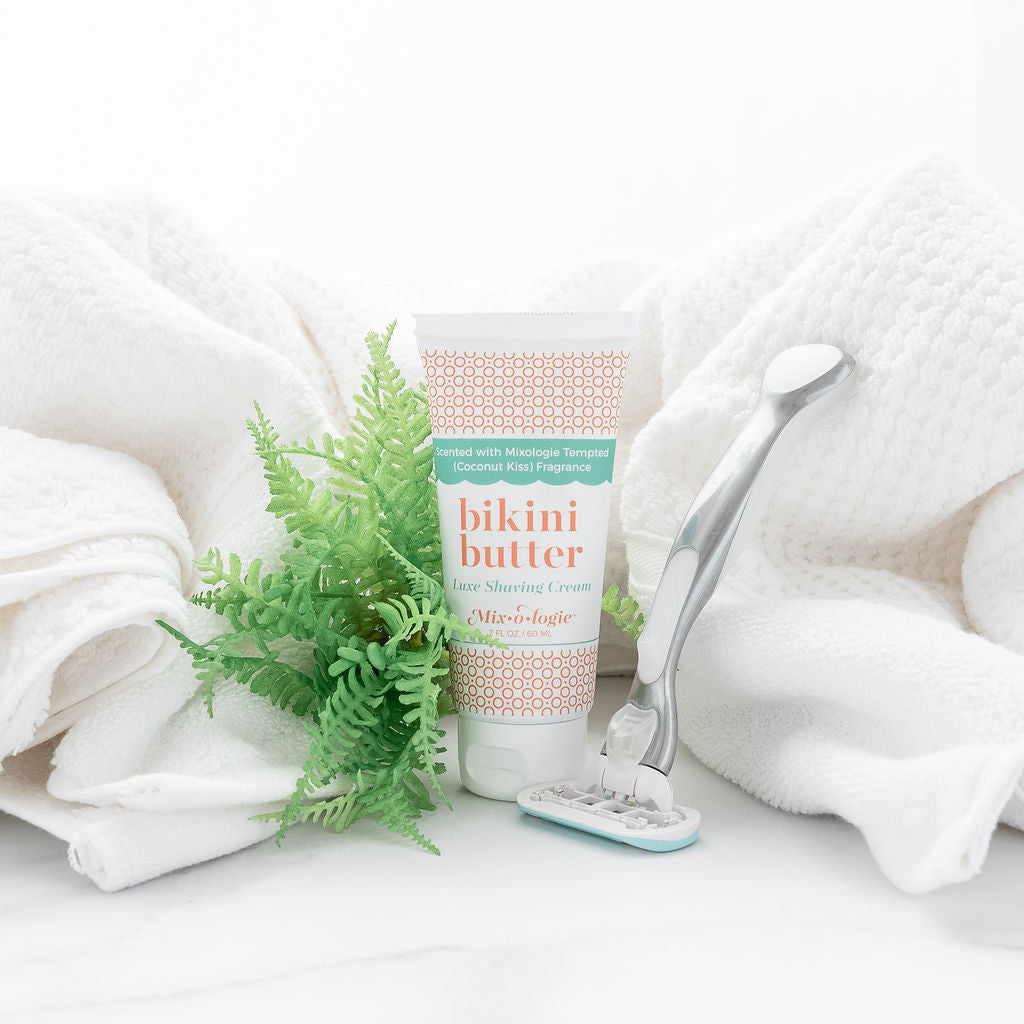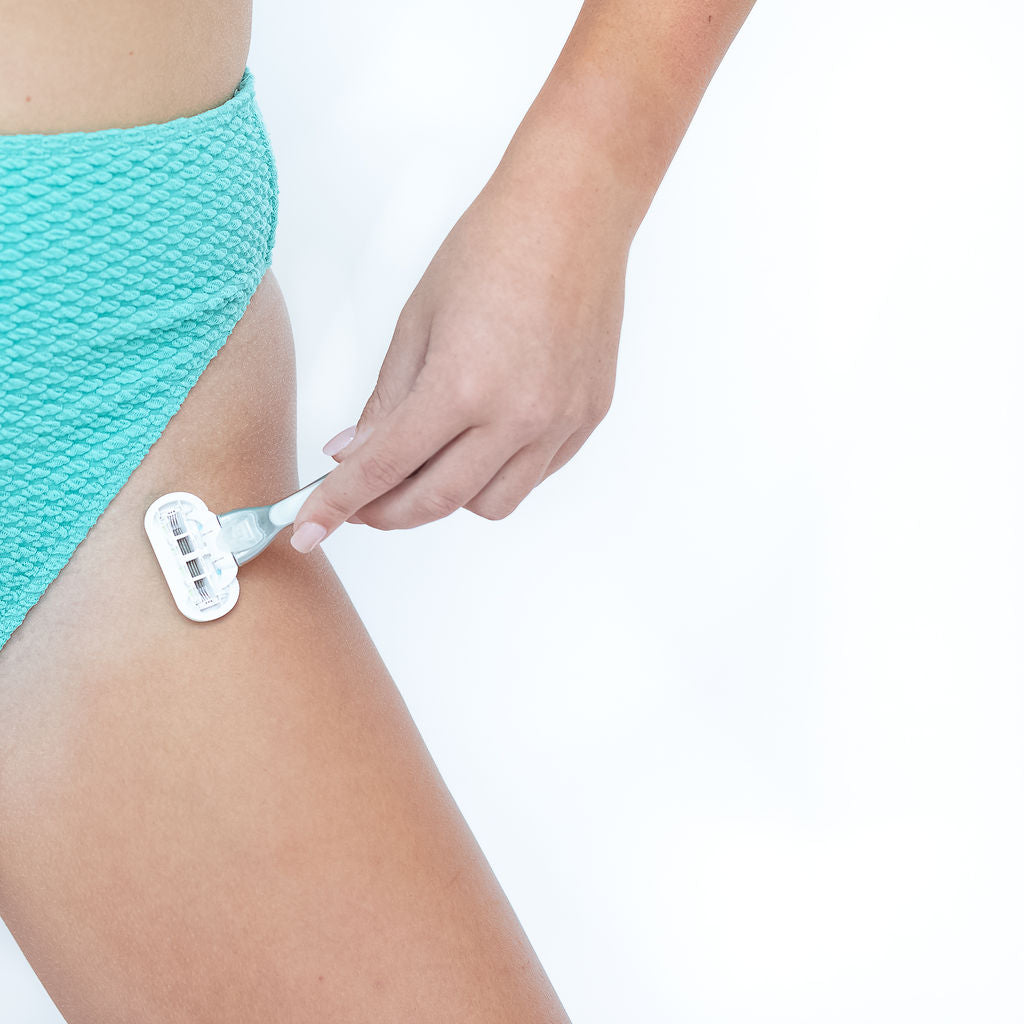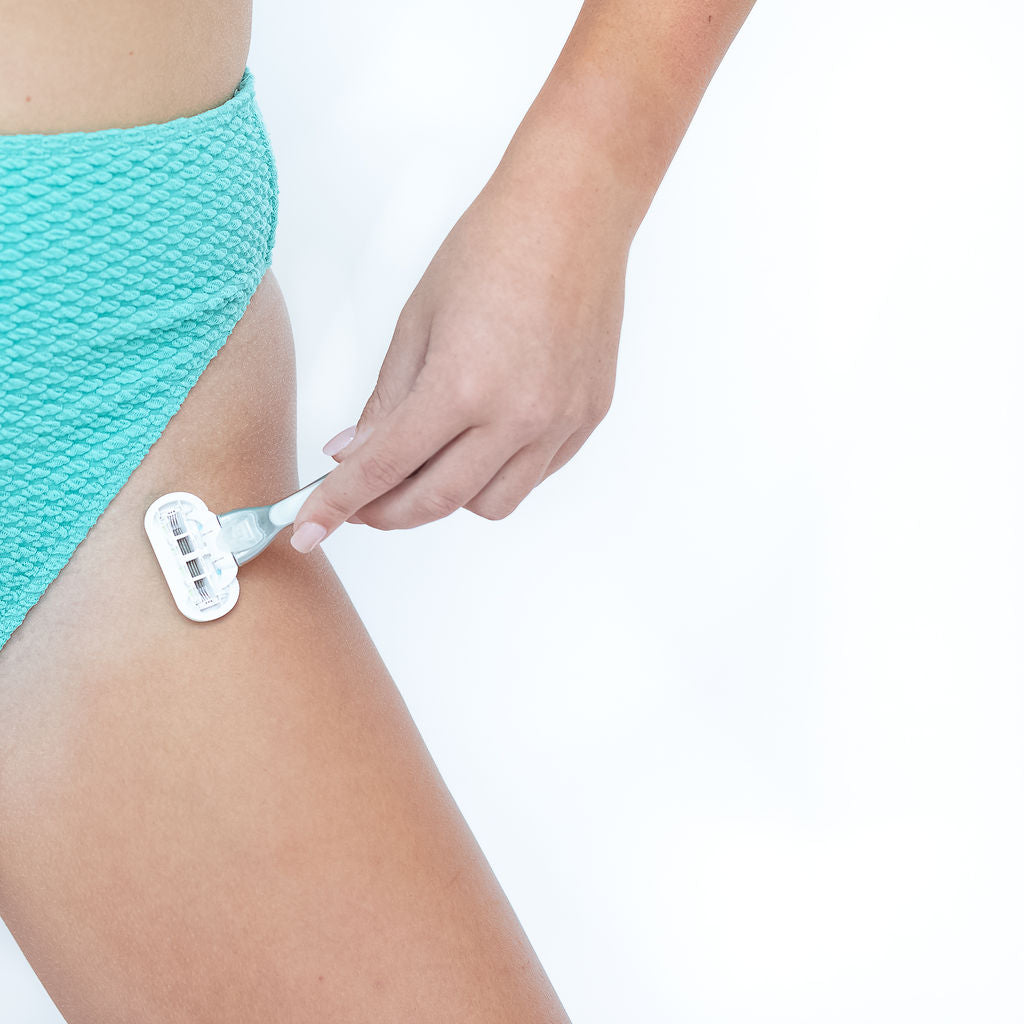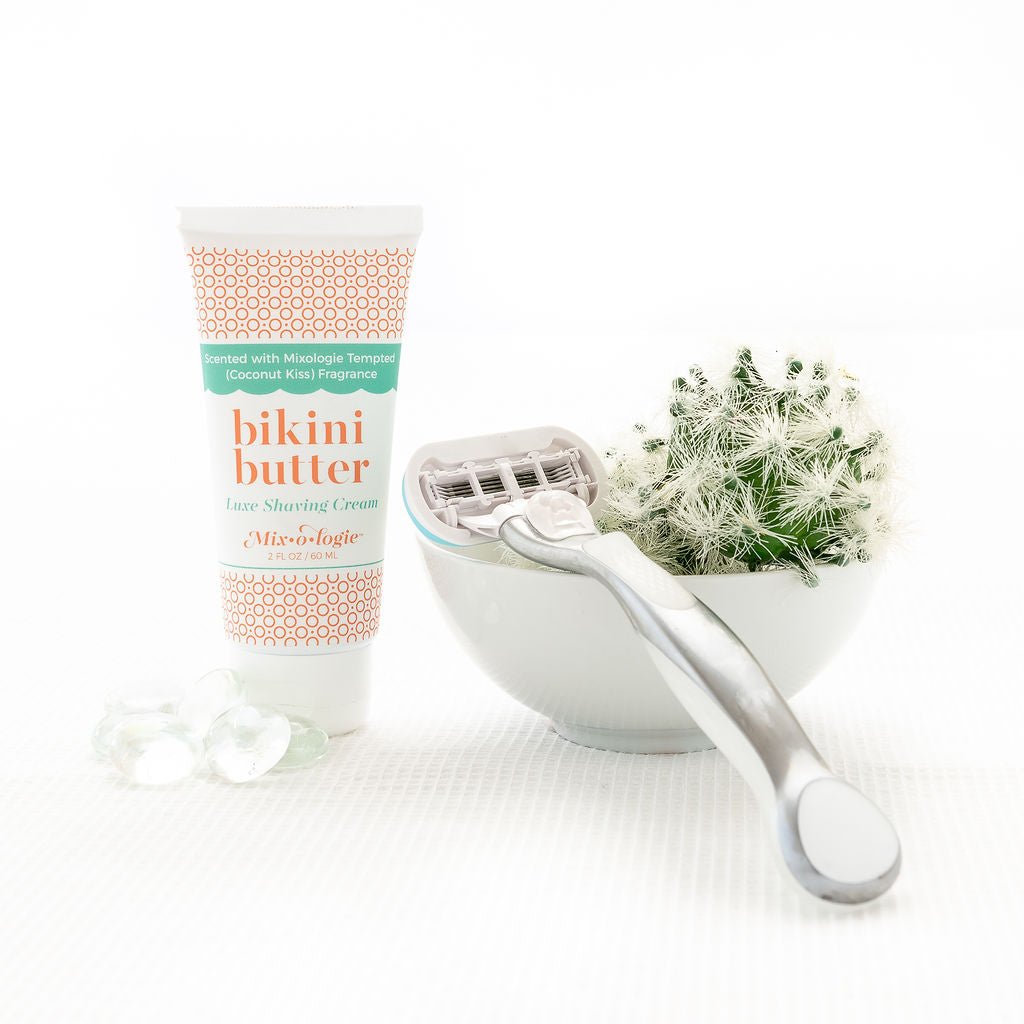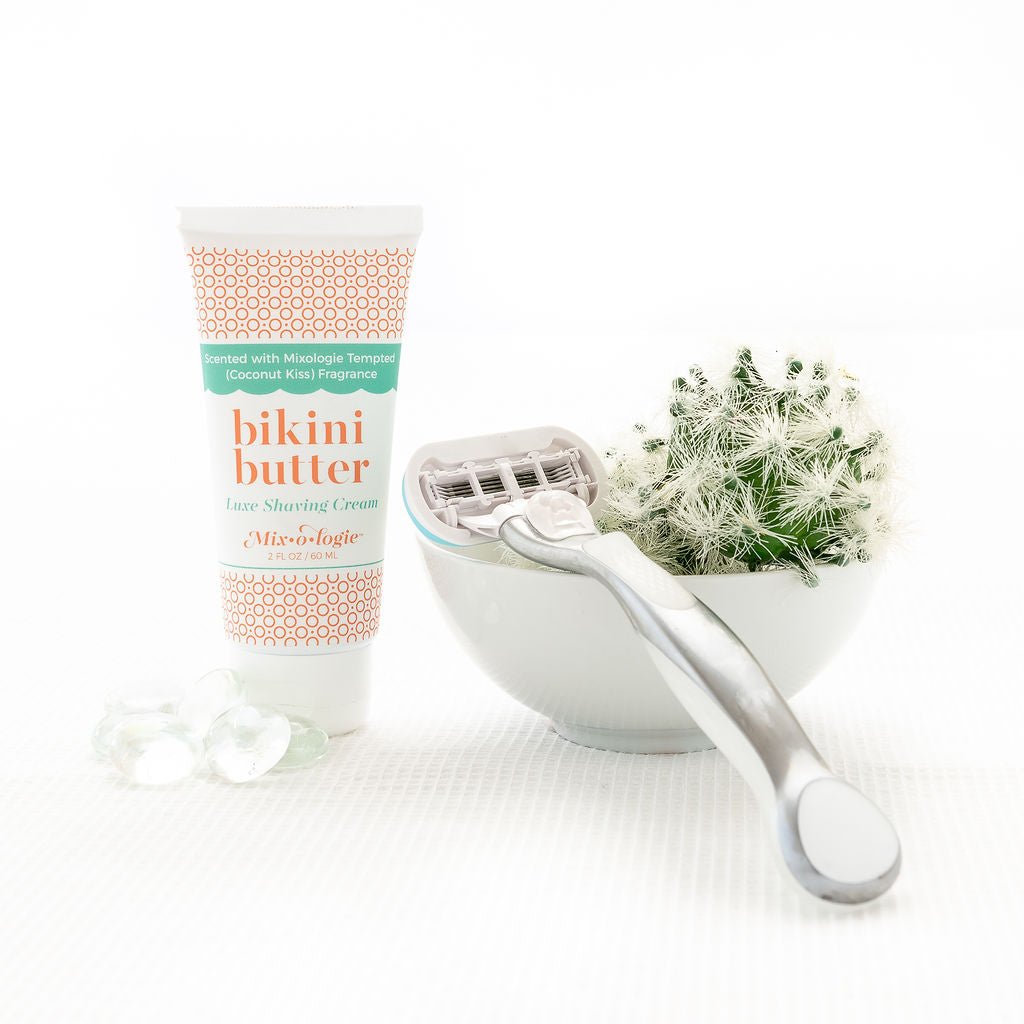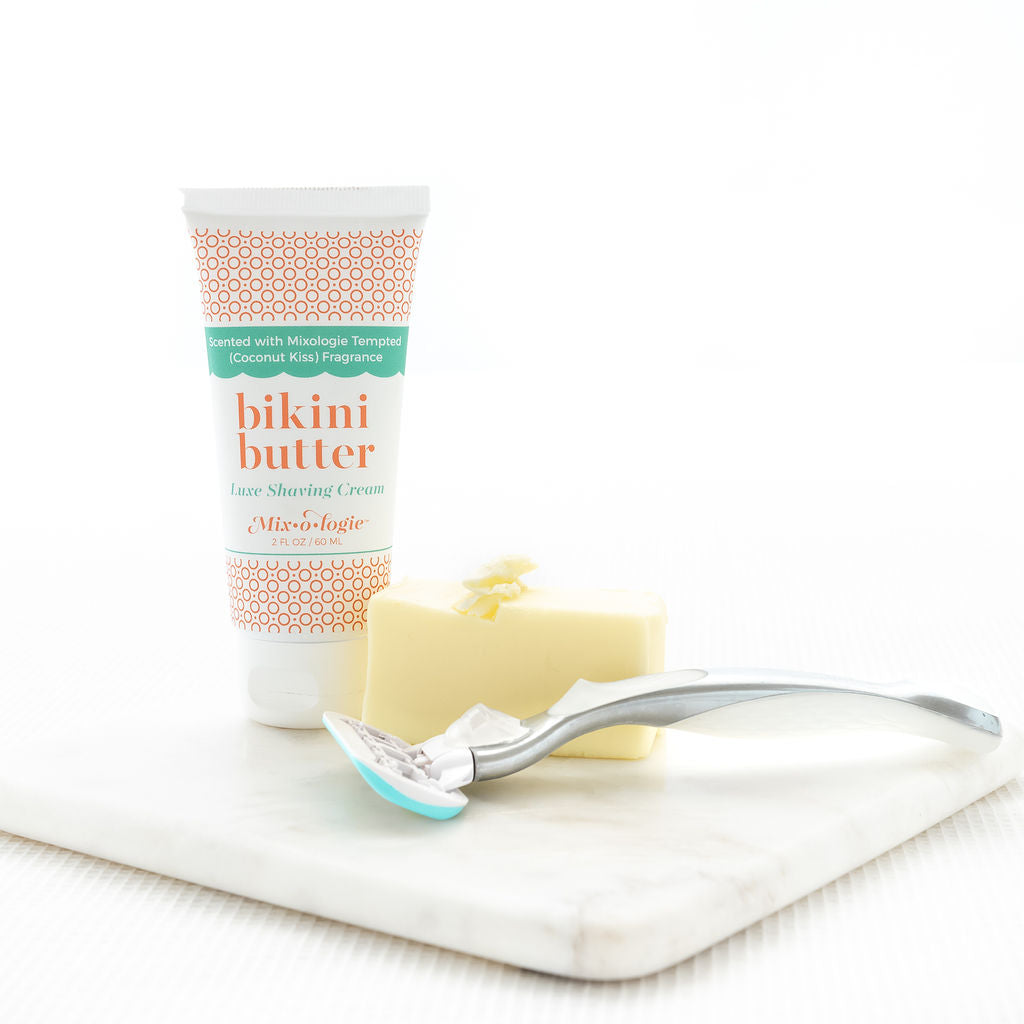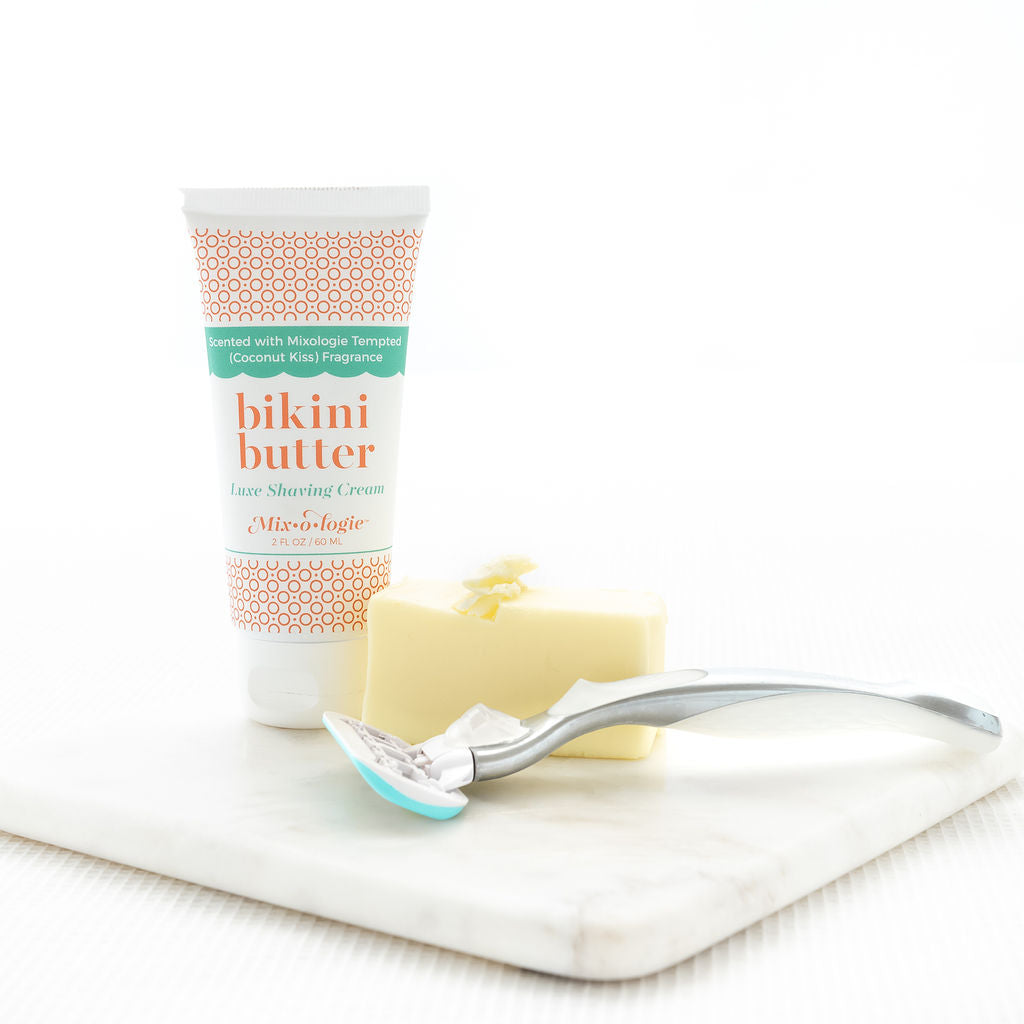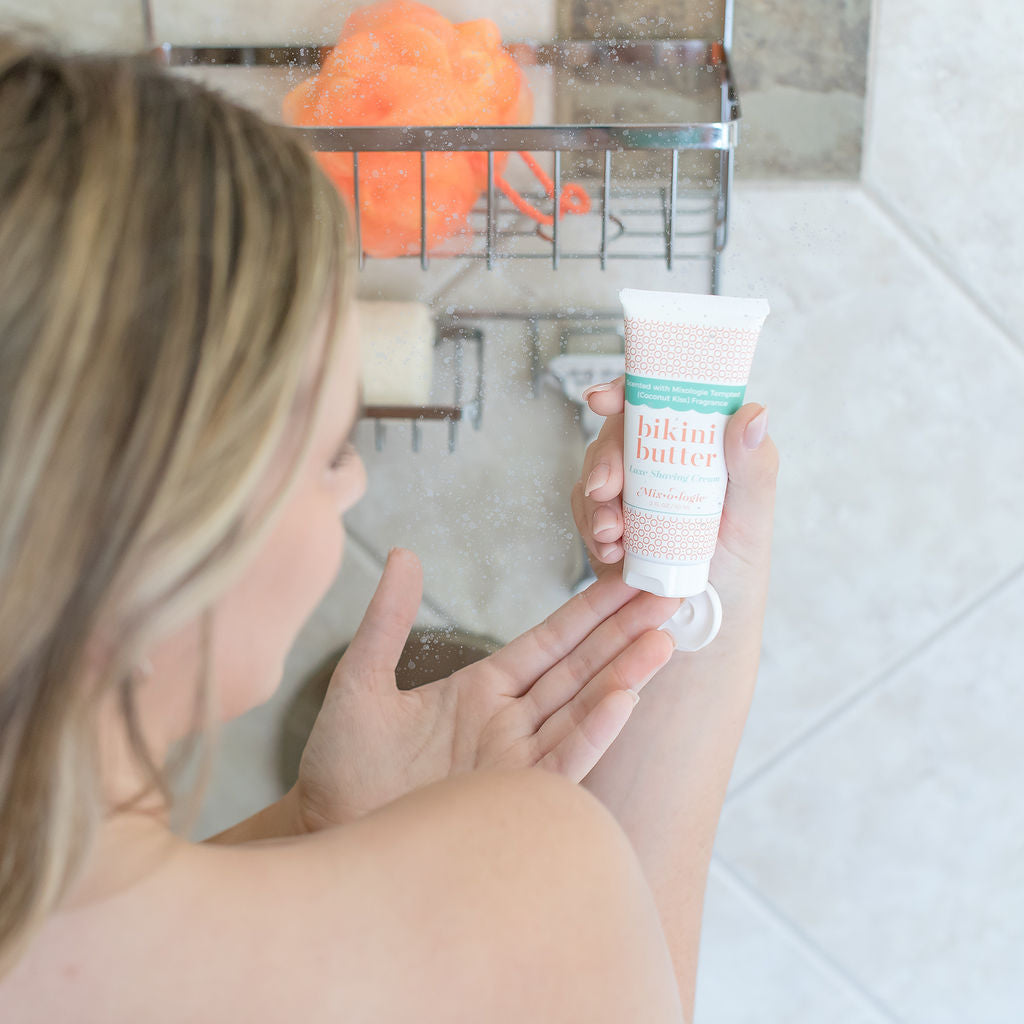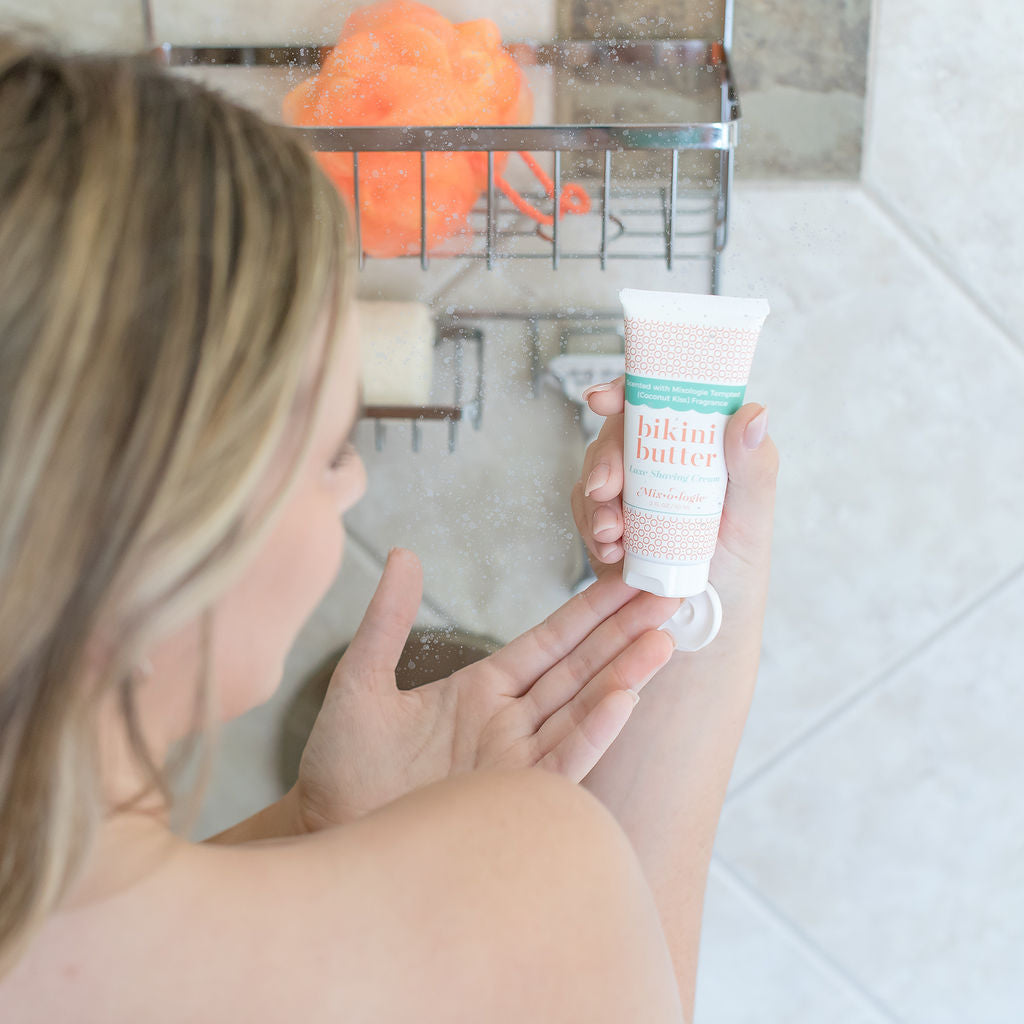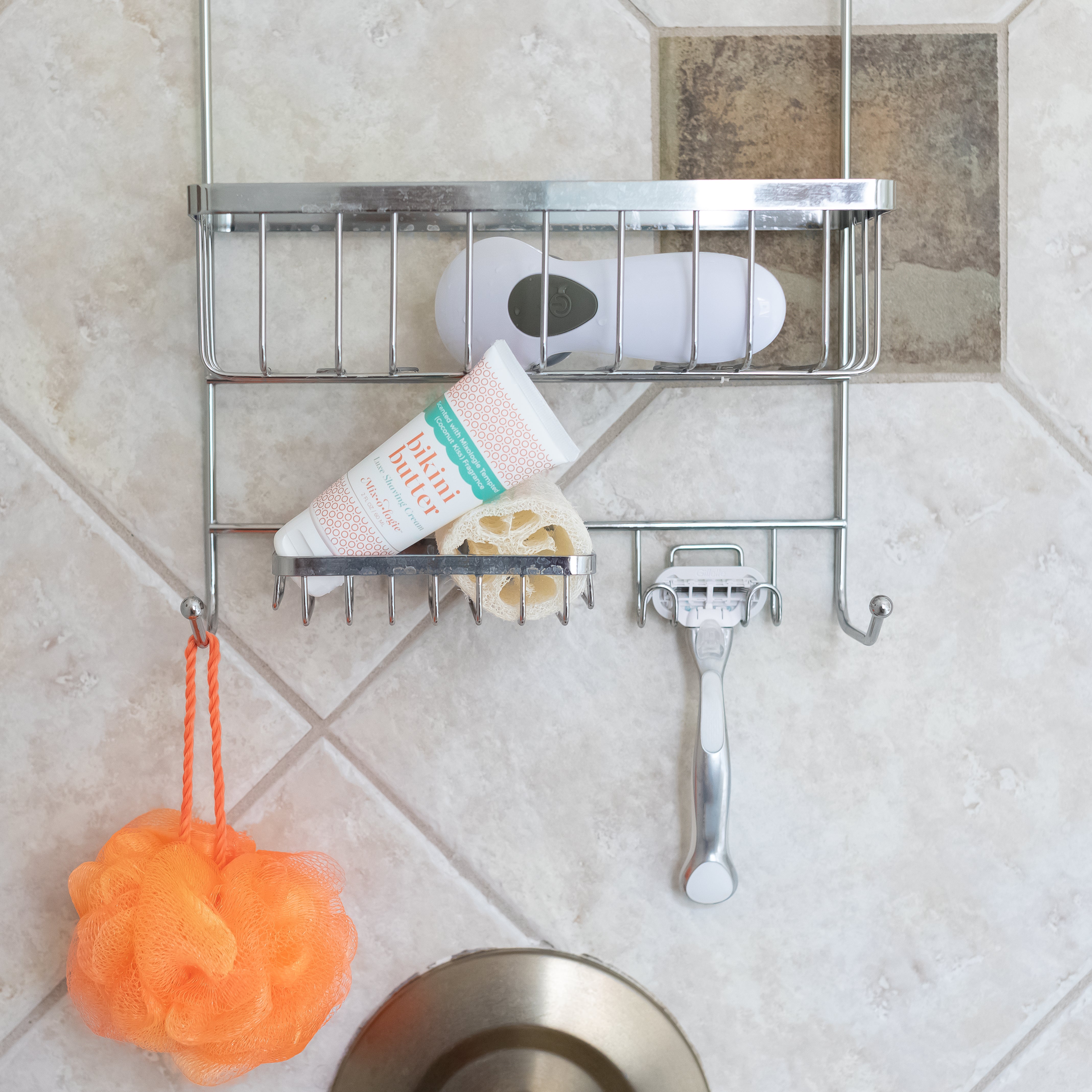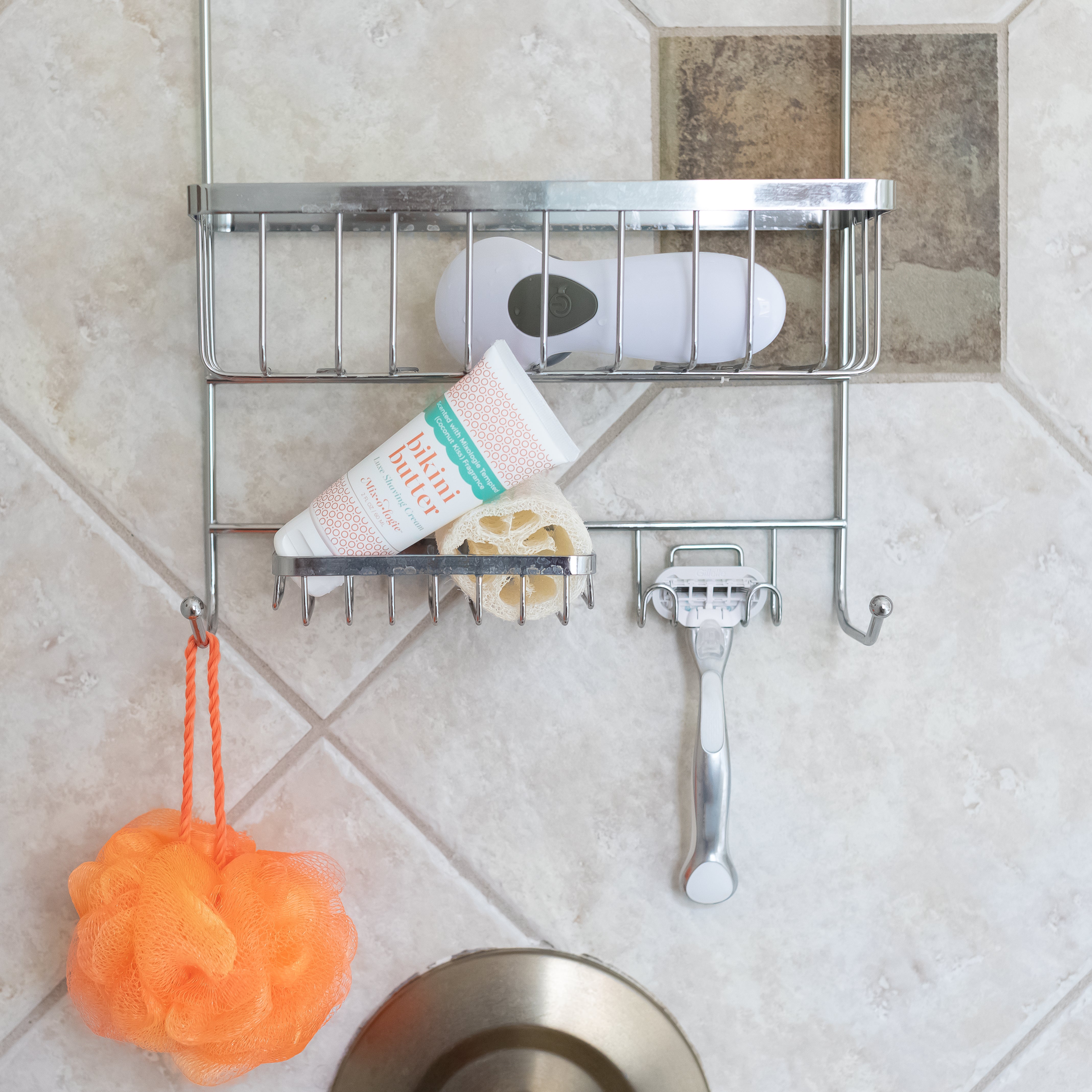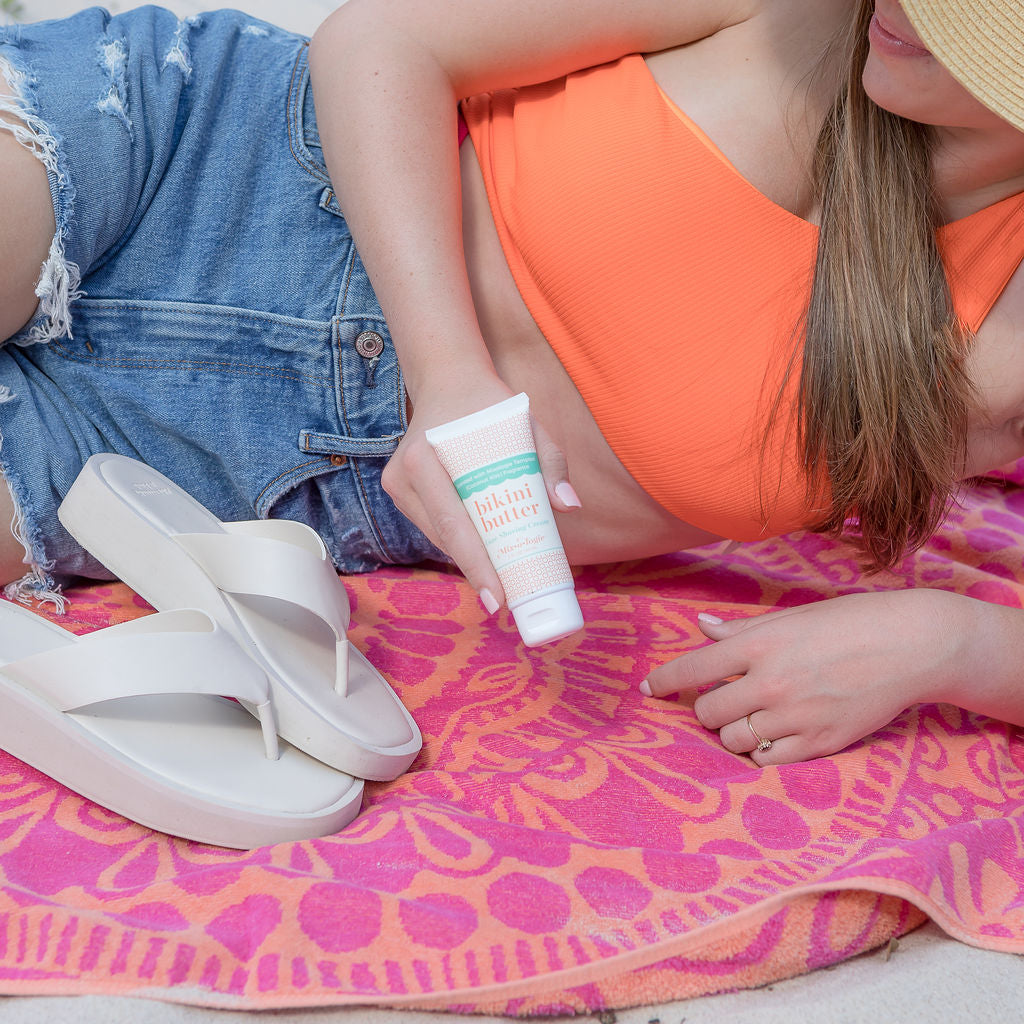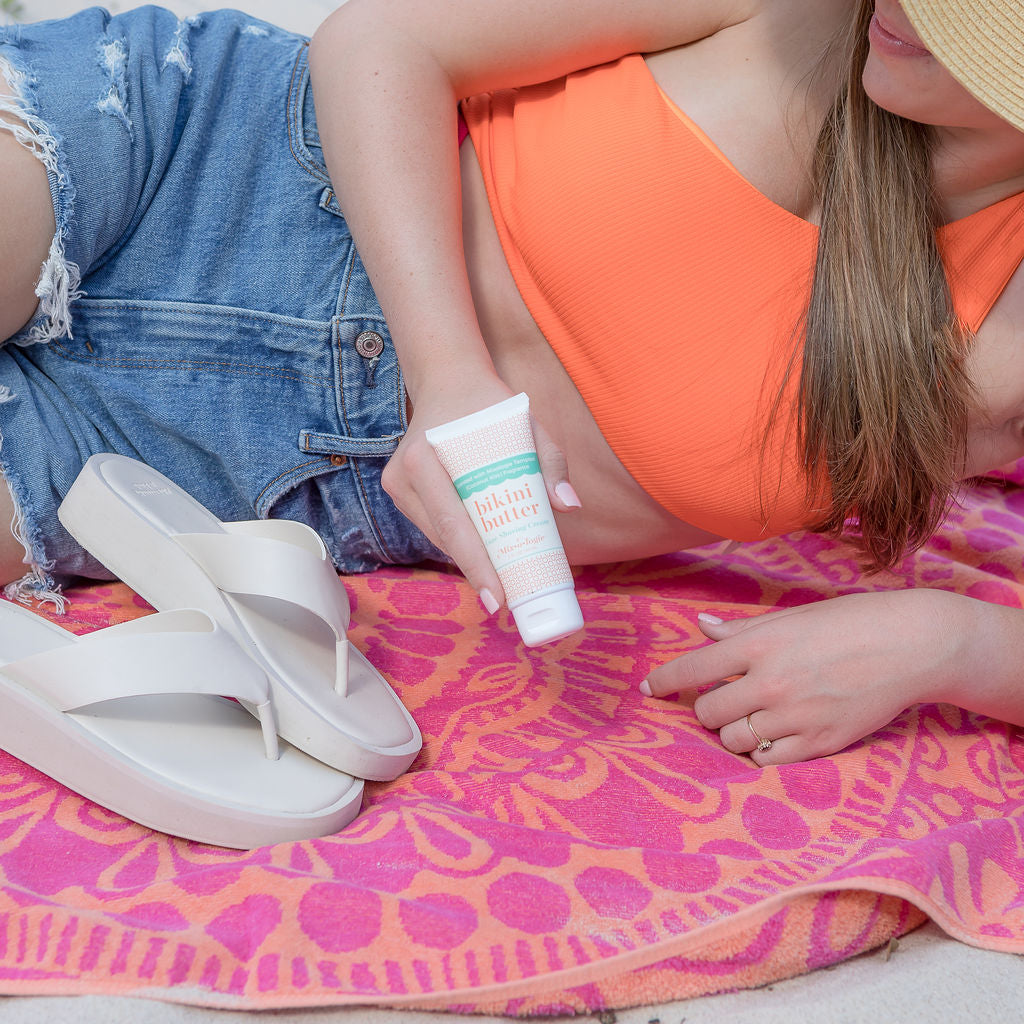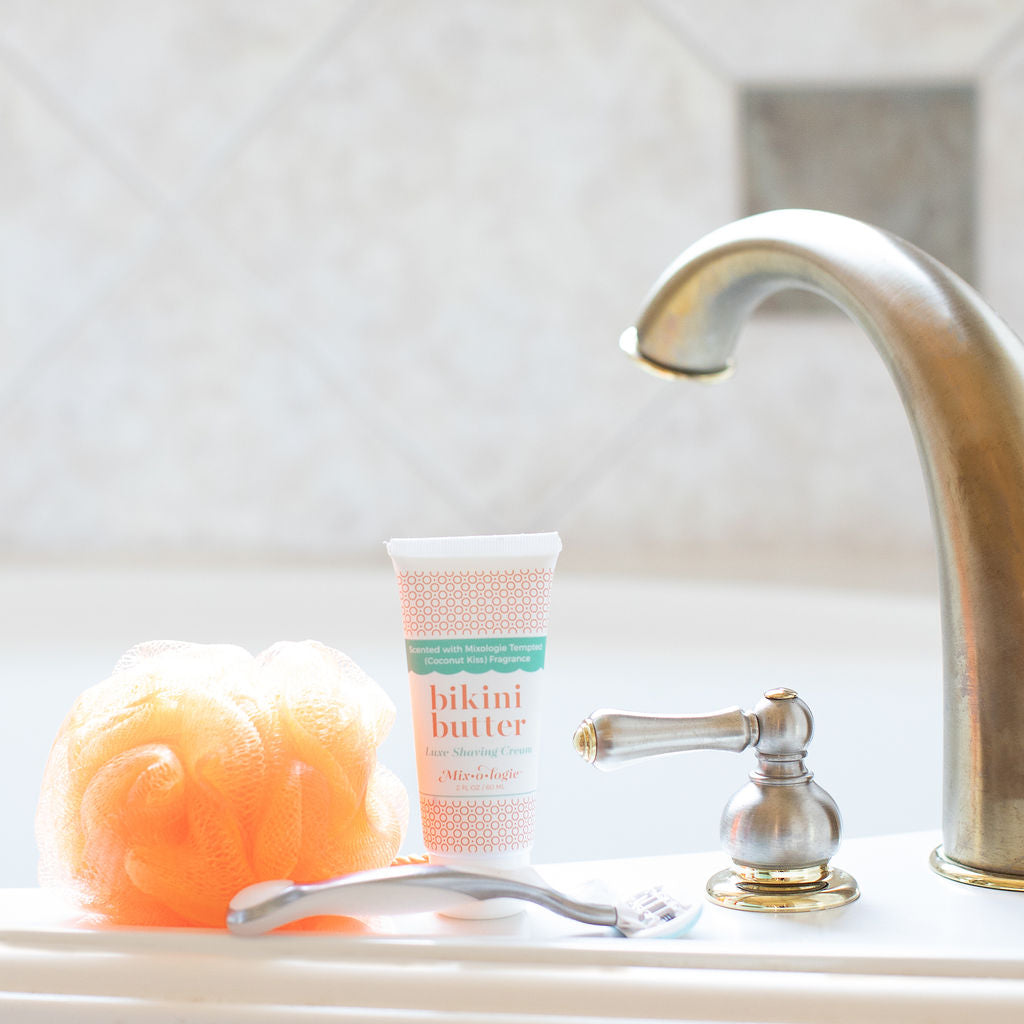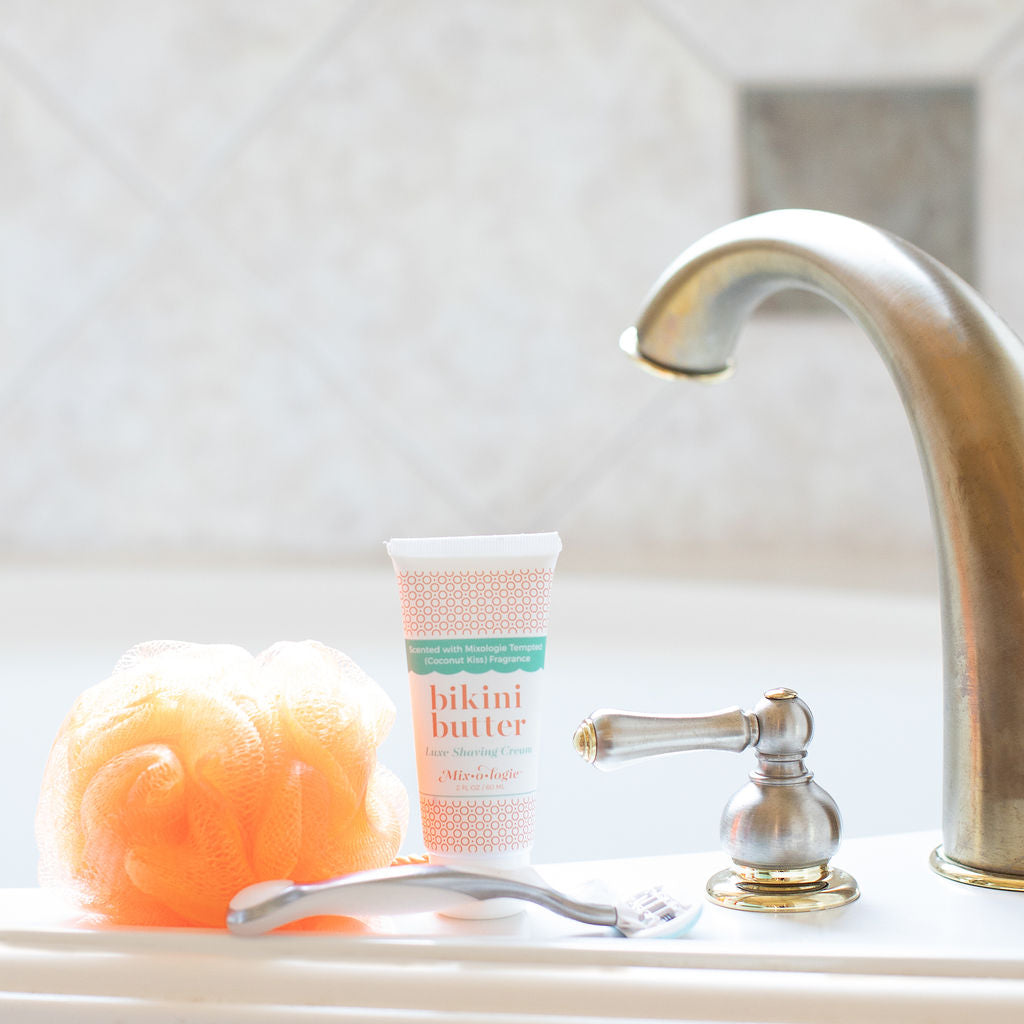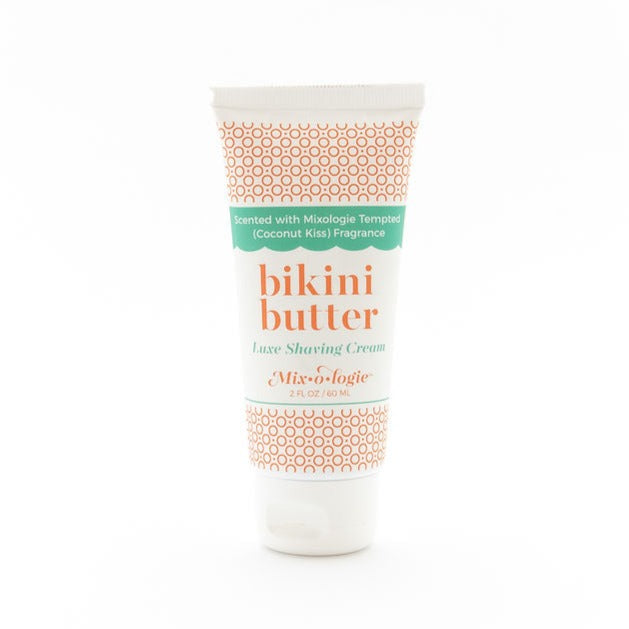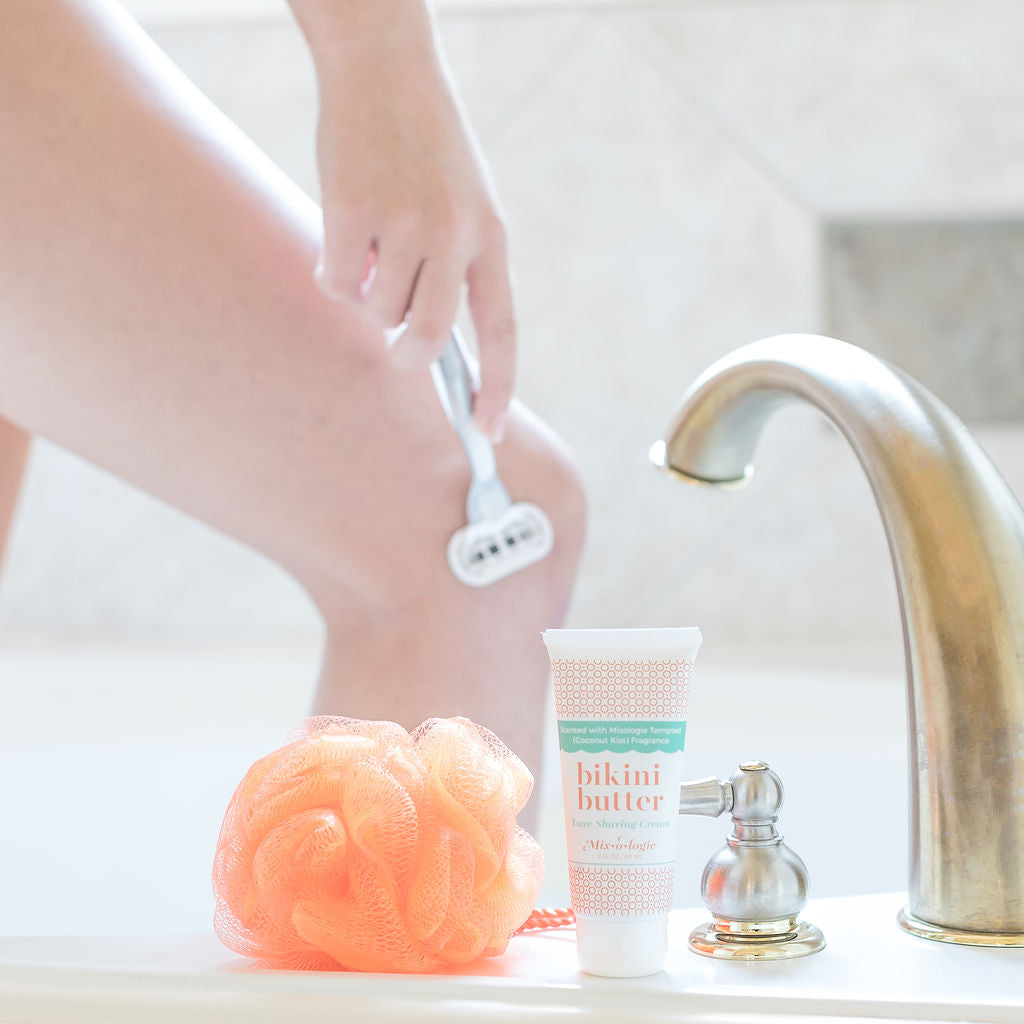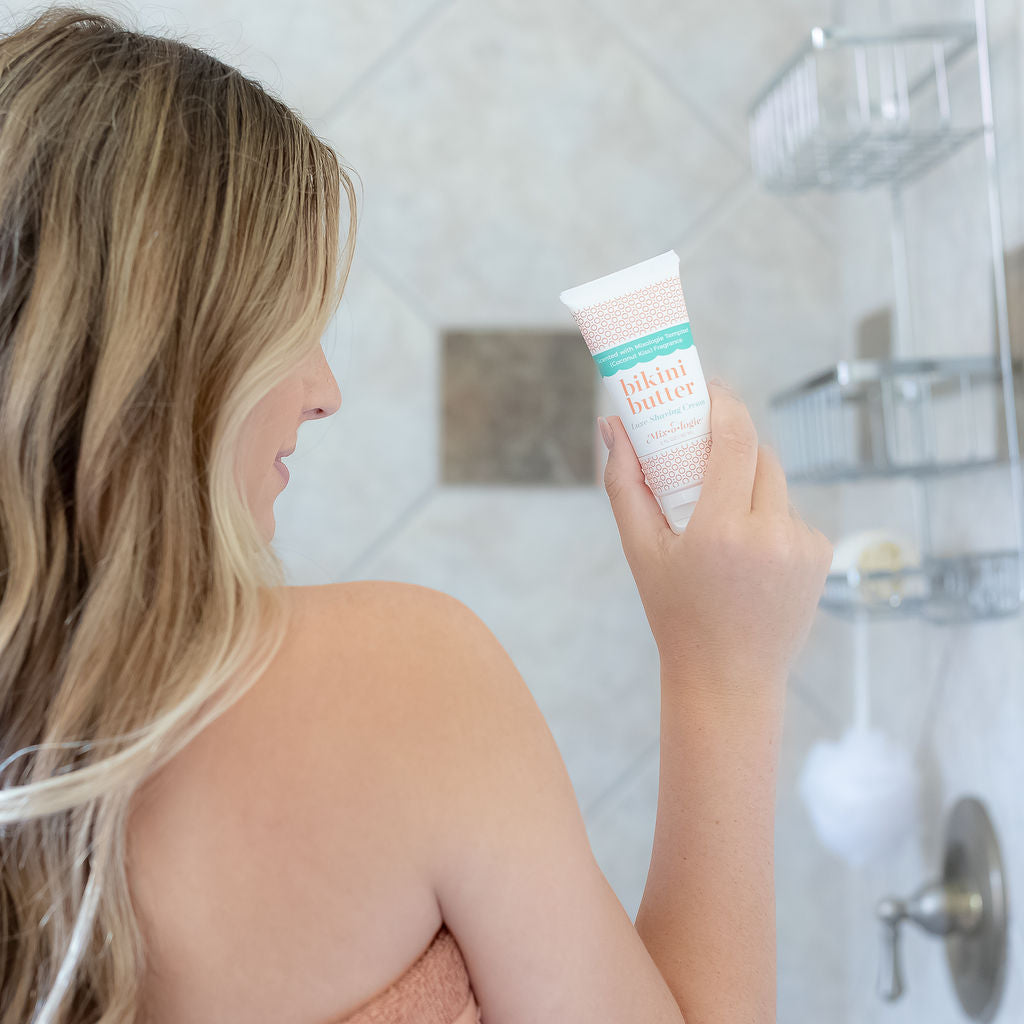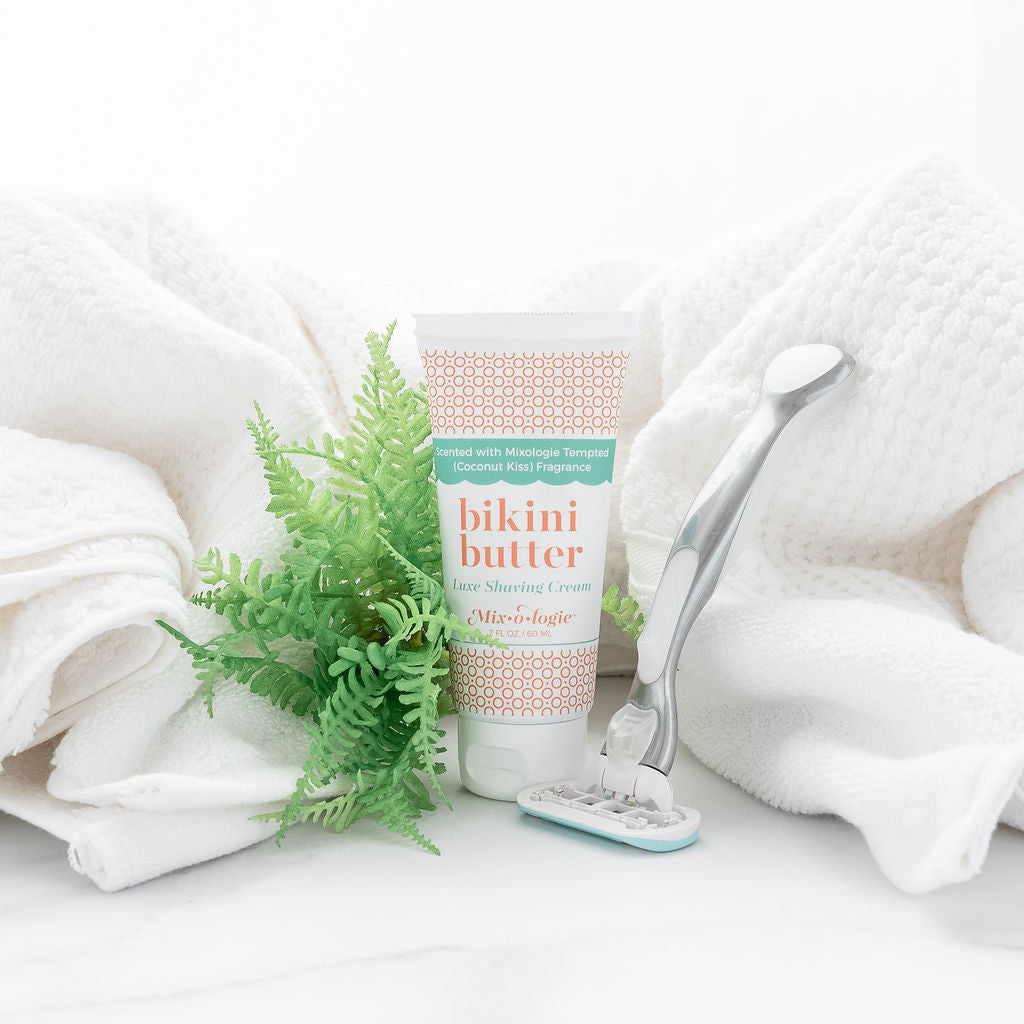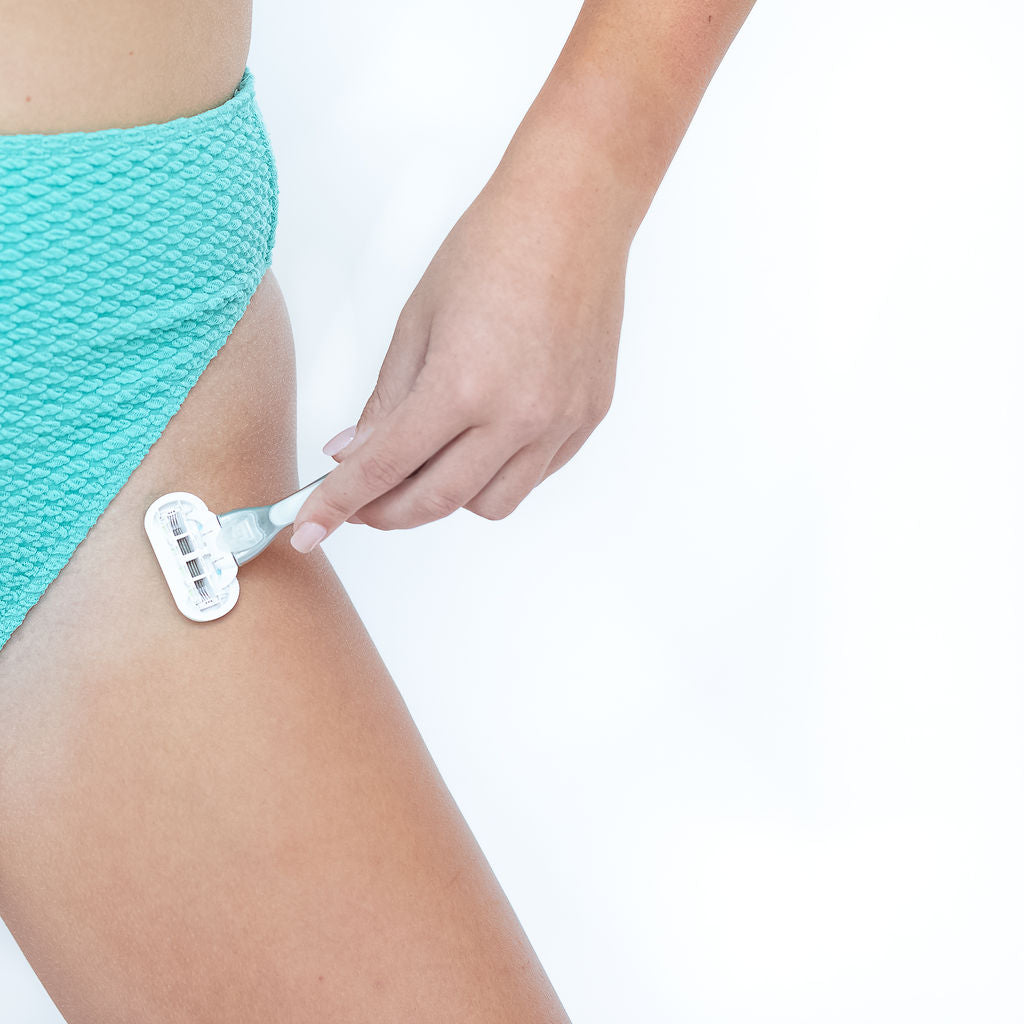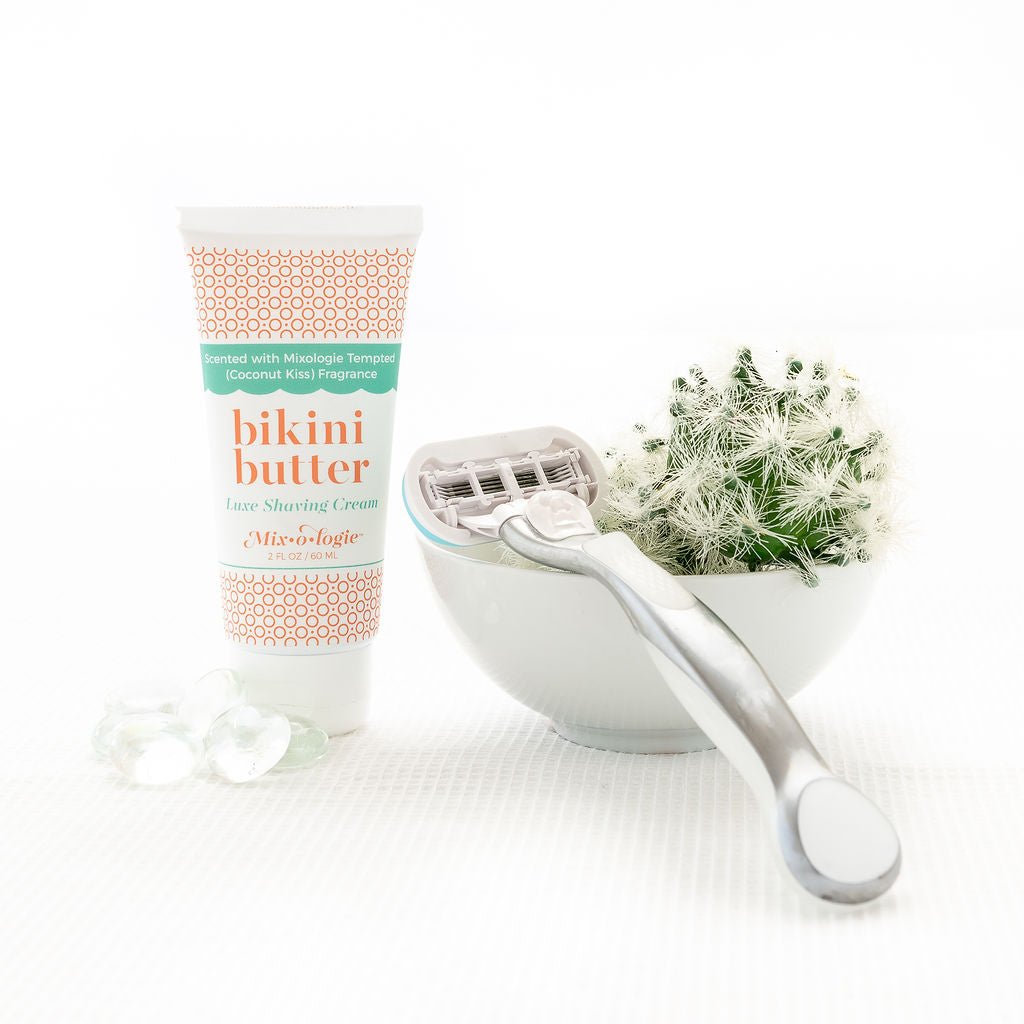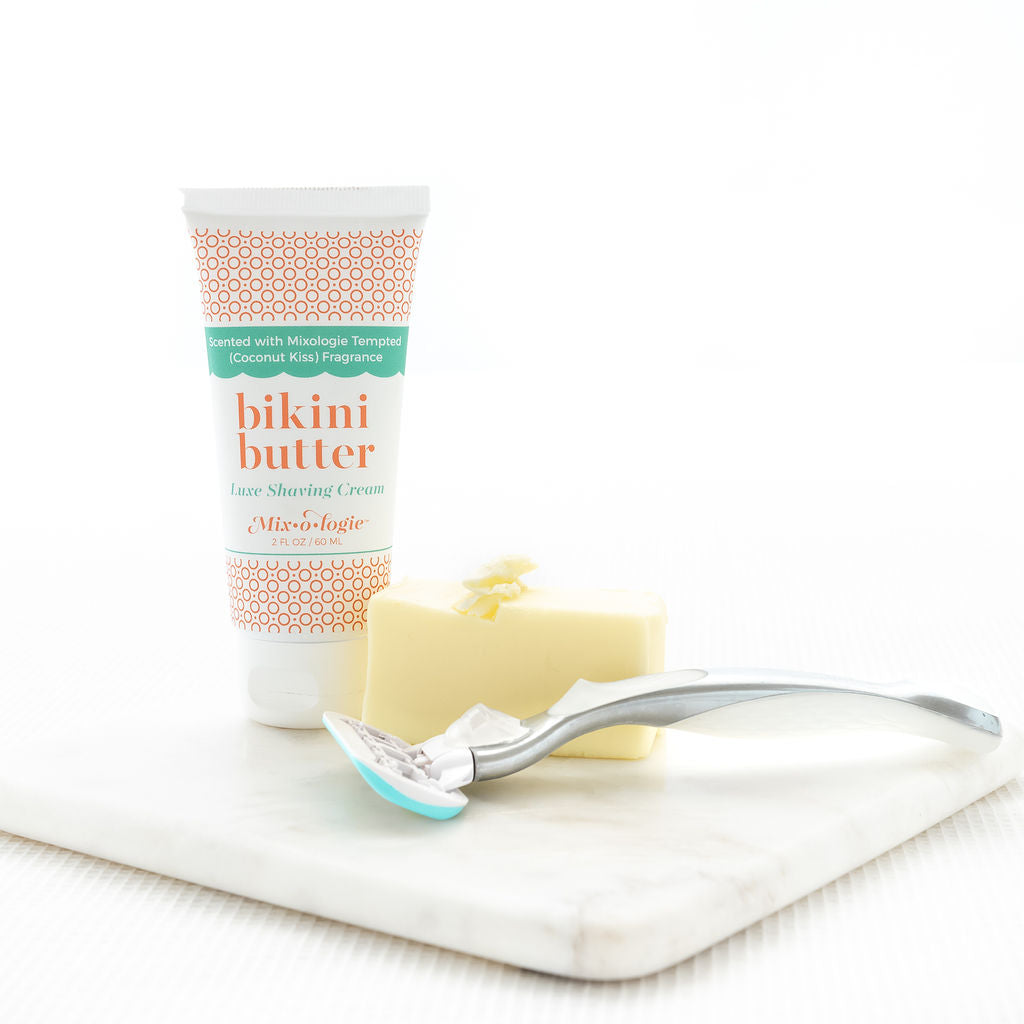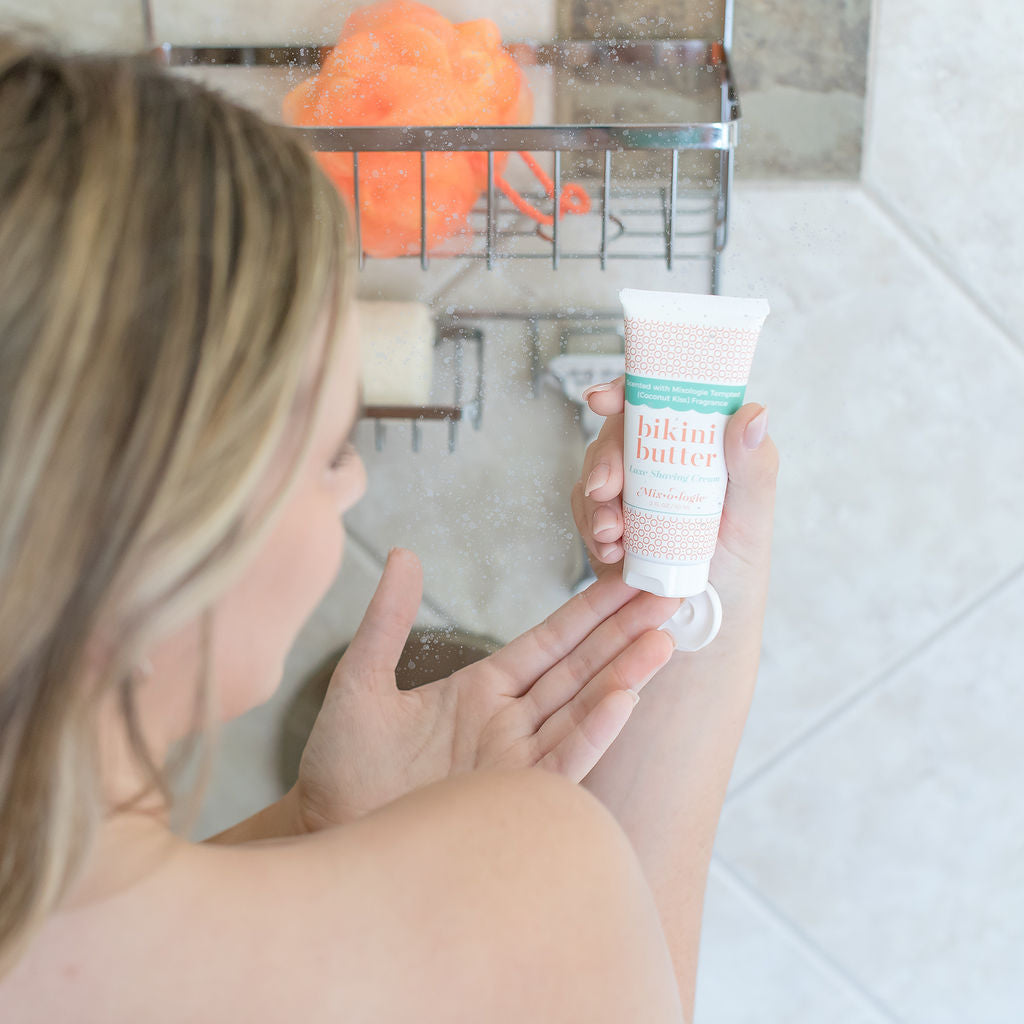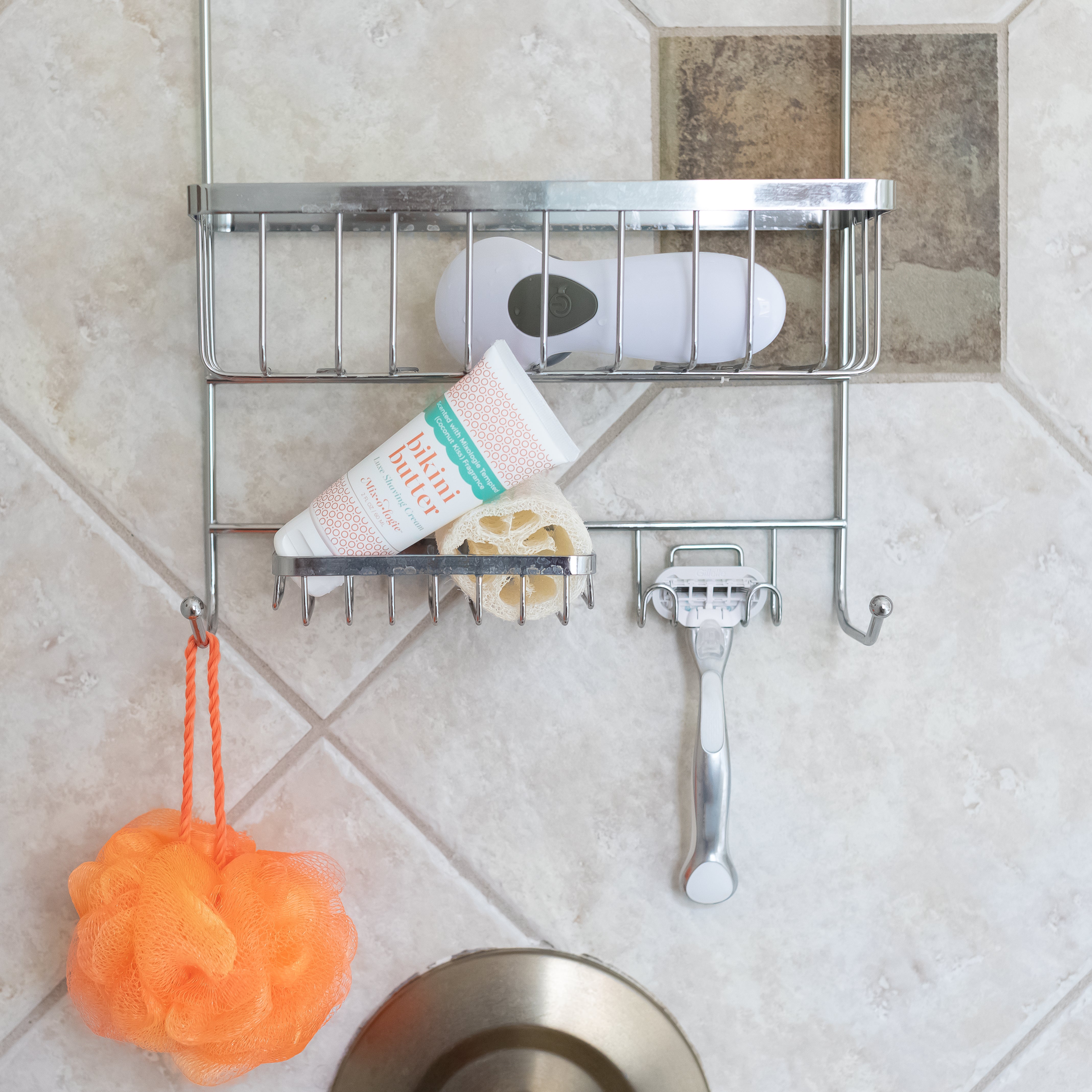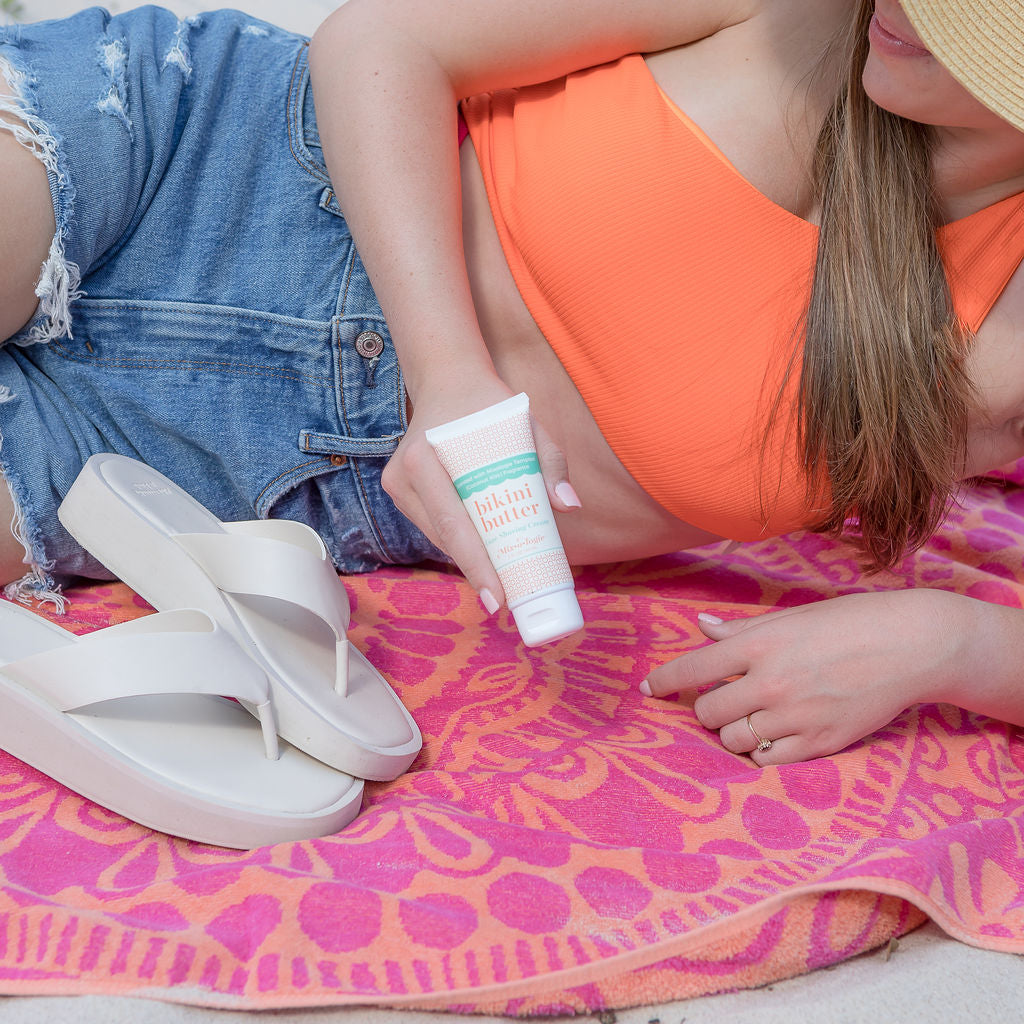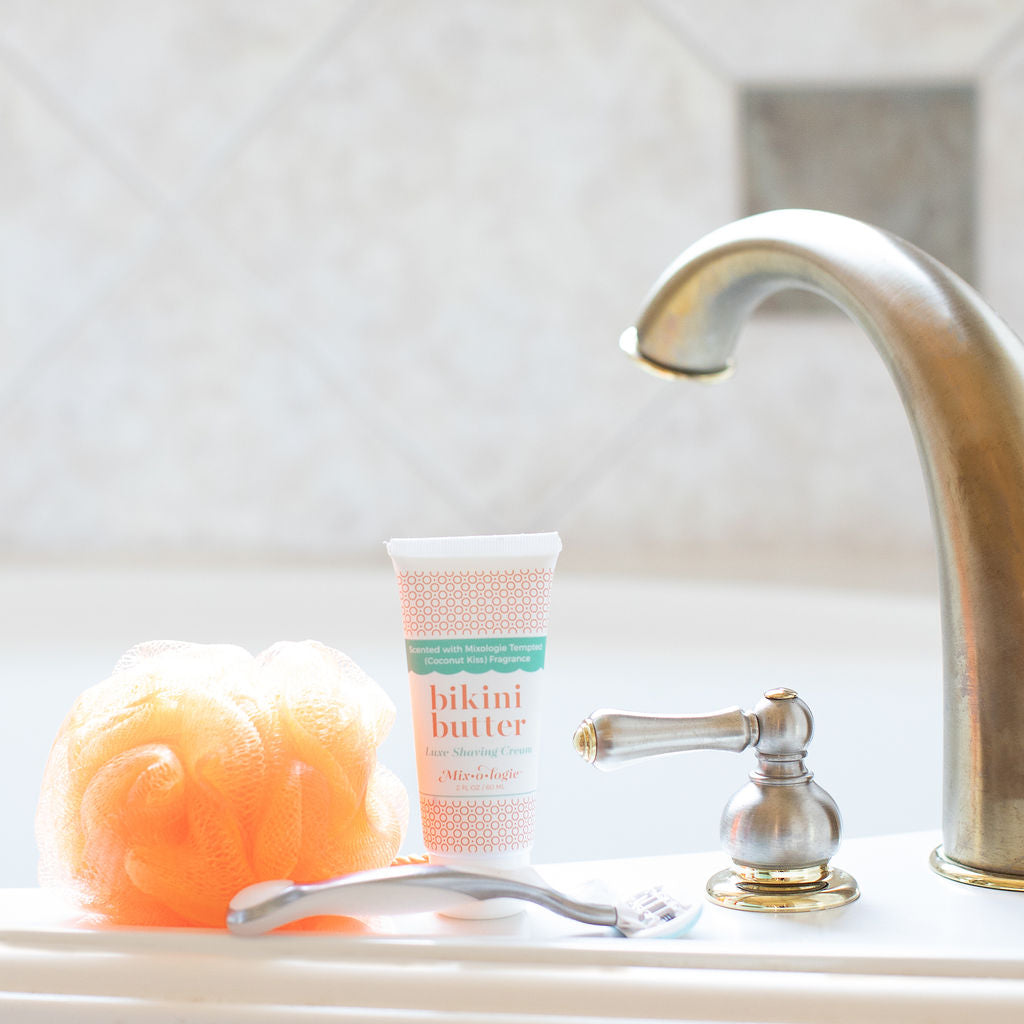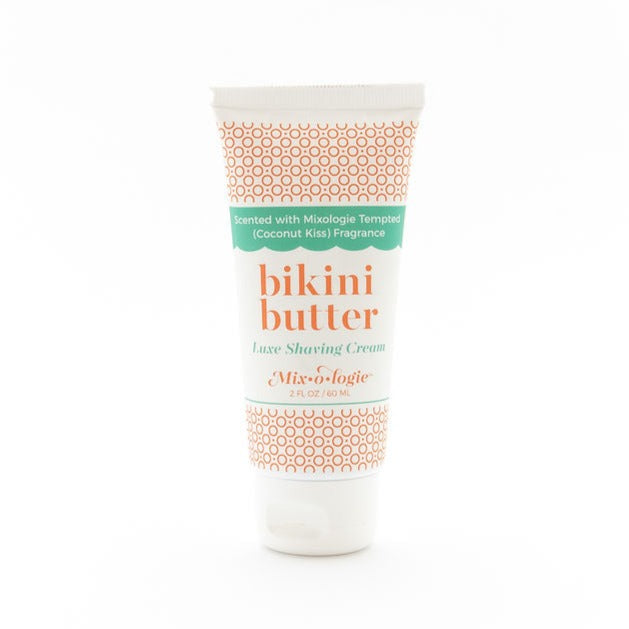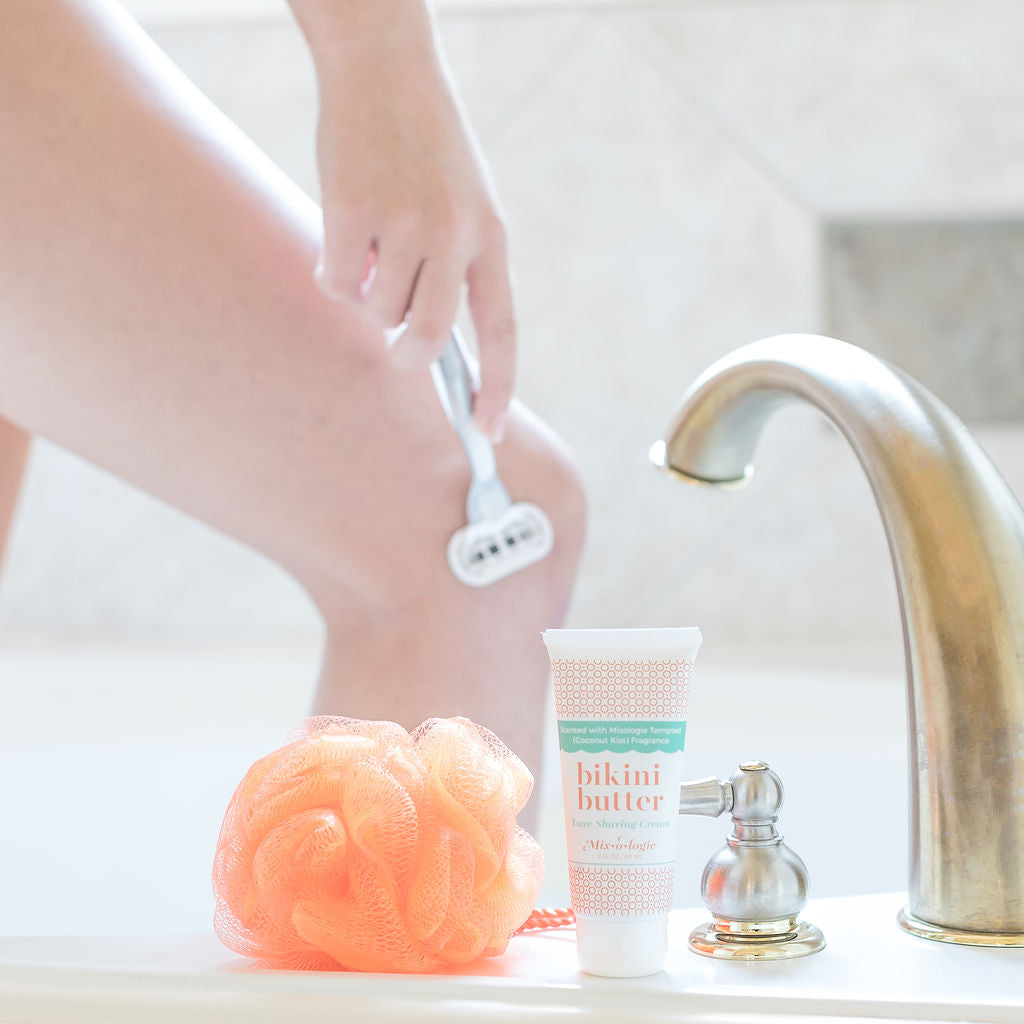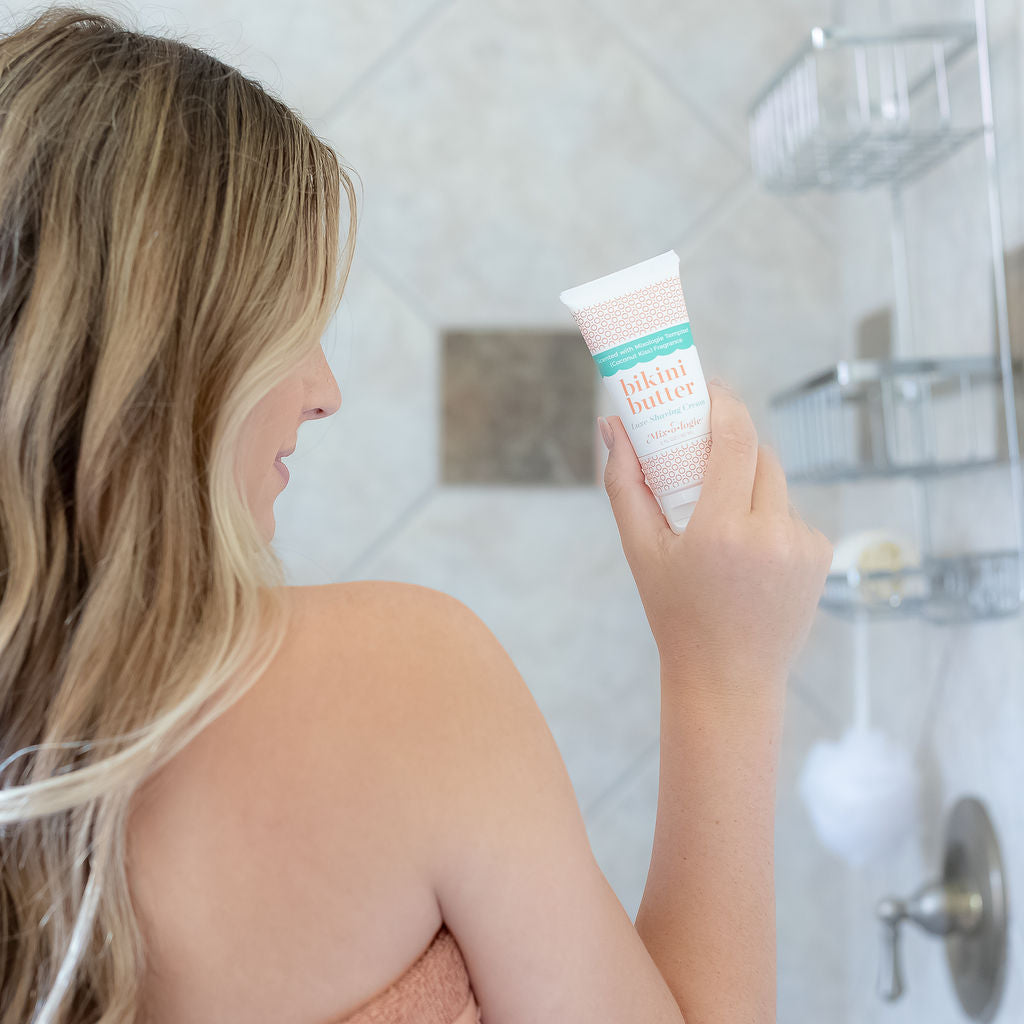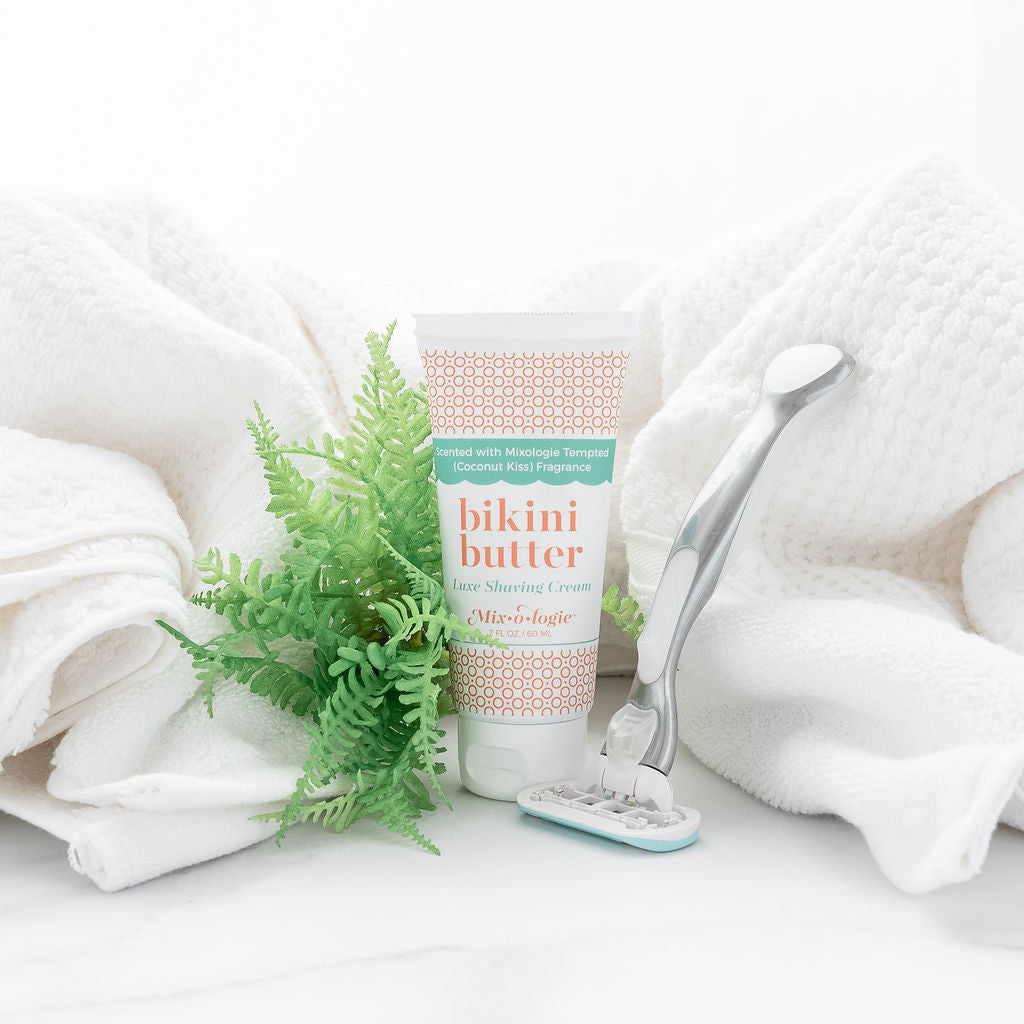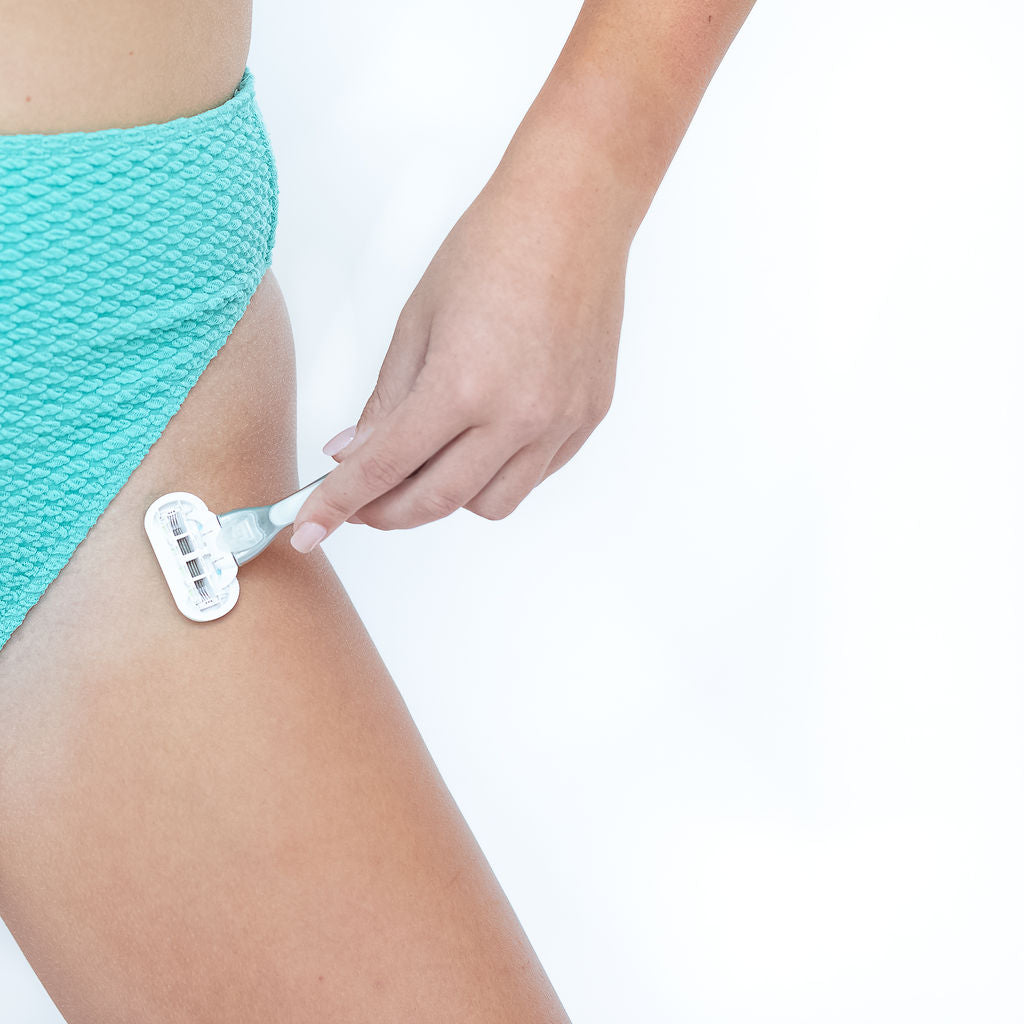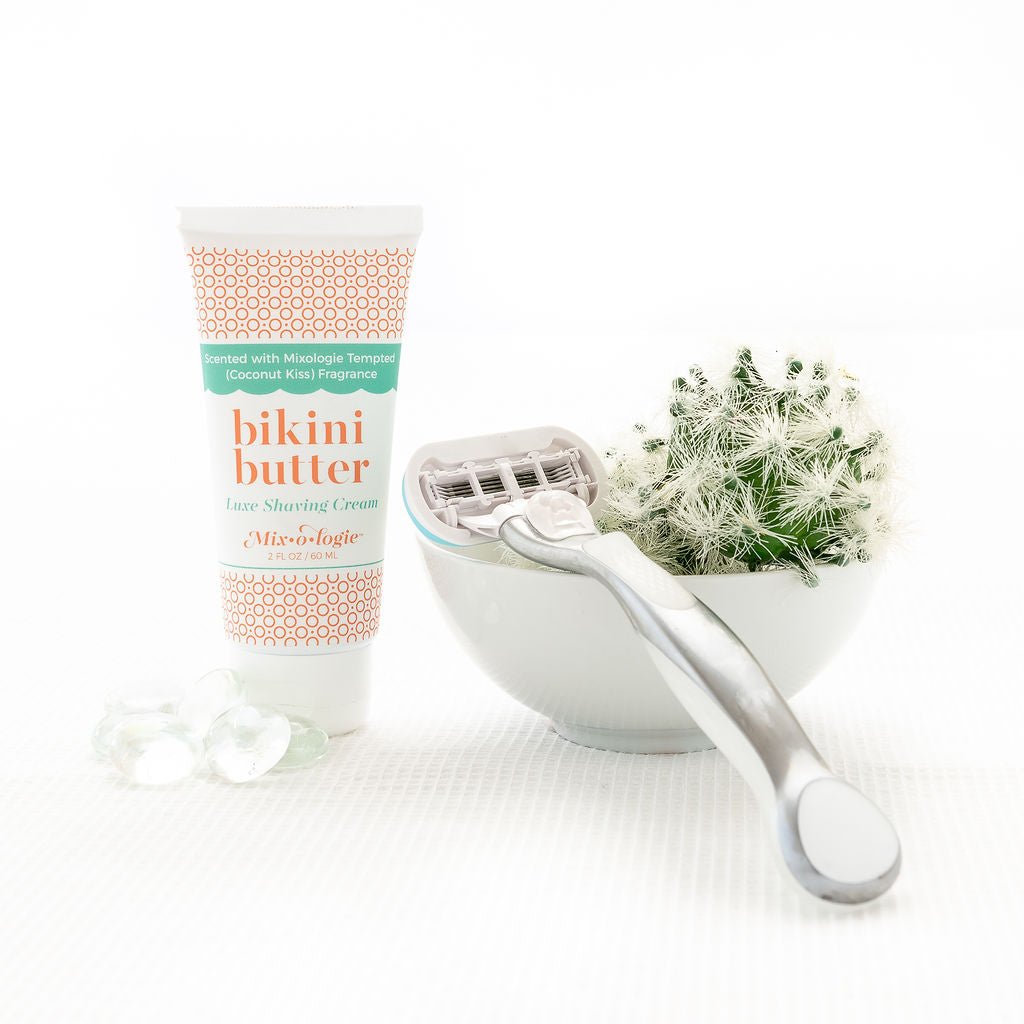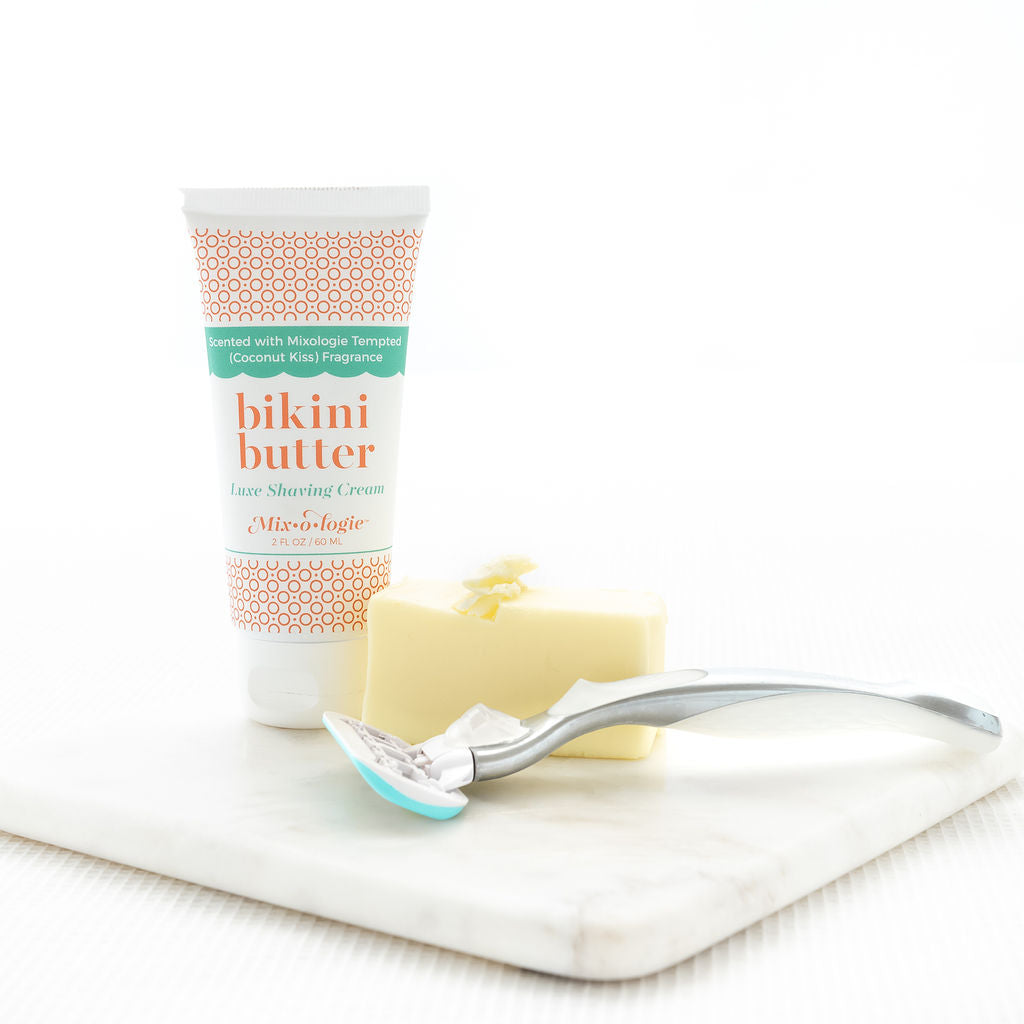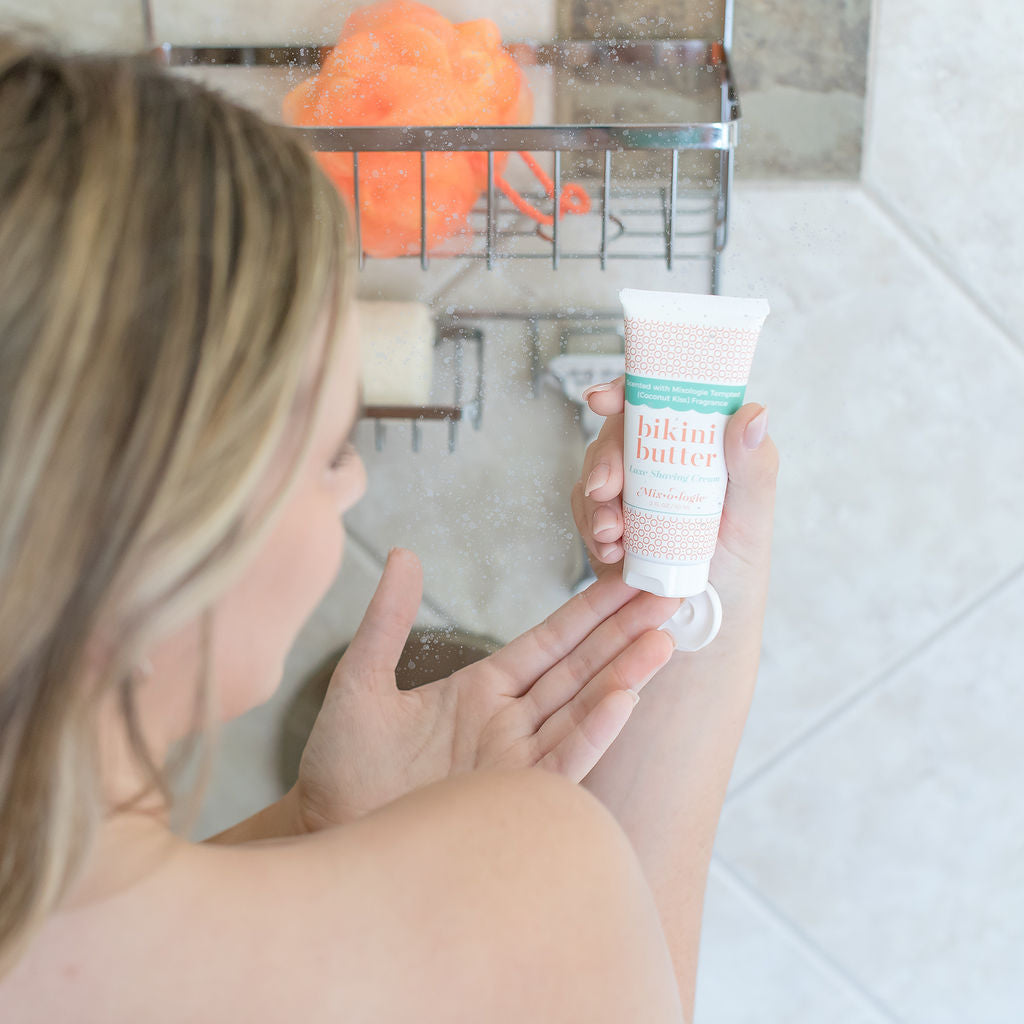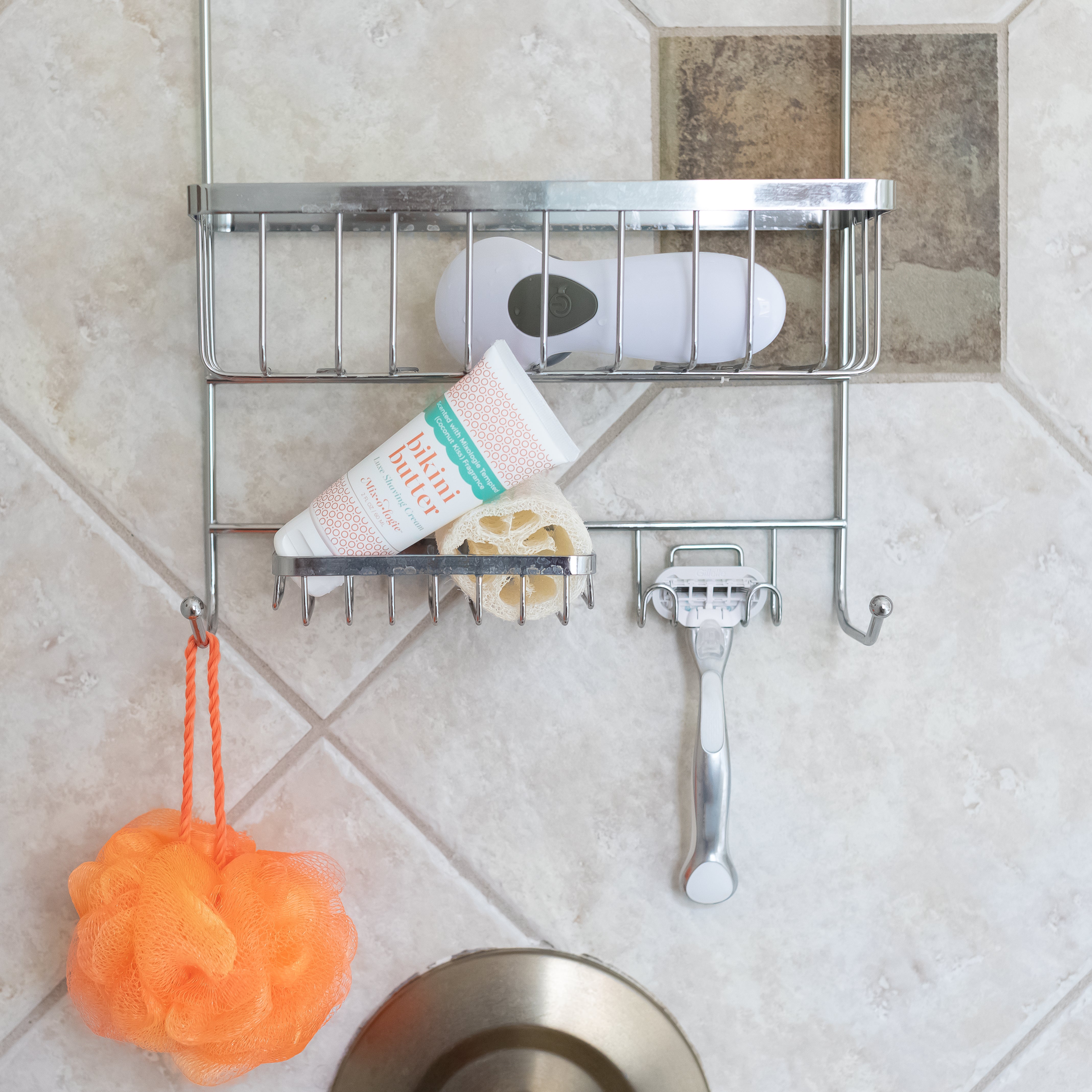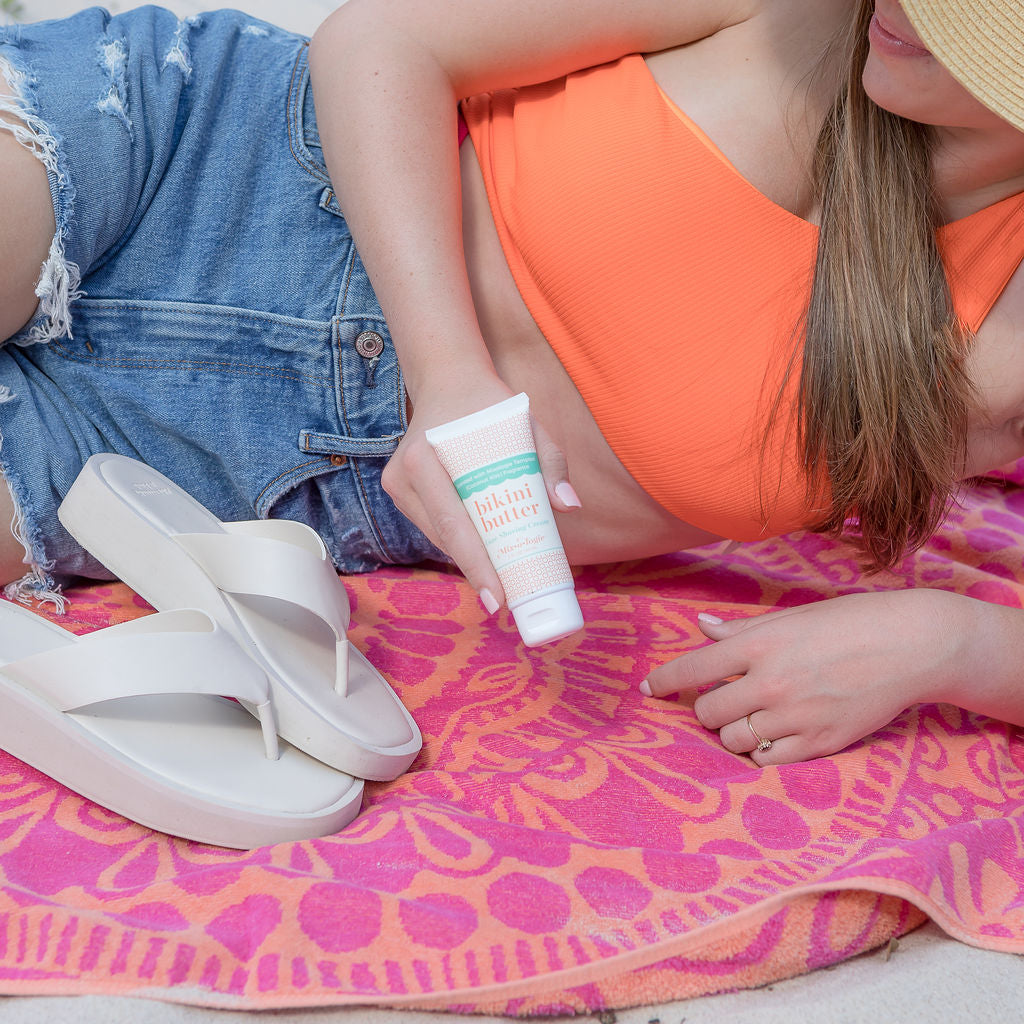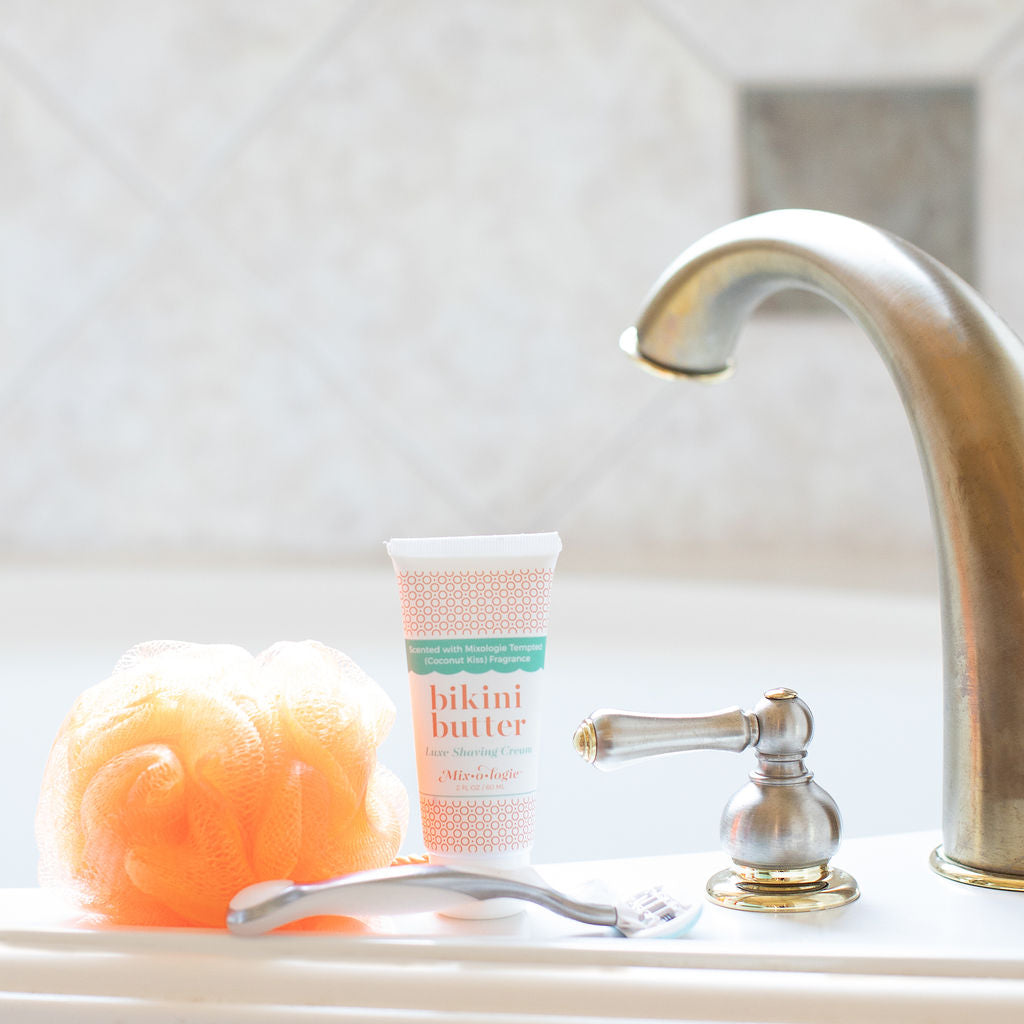 Bikini Butter Shaving Lotion
A Luxury Shaving Experience
Ensure a smooth razor glide and protect against razor bumps/irritation with this ultra-hydrating, soothing formulation.  Lightly scented with Tempted (coconut kiss) fragrance. 
Hello, the BEACH is calling, and you're going to want to answer.  The scent also known as "beach in a bottle."  Get your tropical glow on with sugared pineapple, sun-kissed citrus and creamy coconut caressed by island breezes and swaying palms.  
Think Pina Colada meets White Sandy Beaches…and you're right in the middle of it all.
Top Notes: orange, pineapple
Middle Notes: swaying palm leaves, fresh coconut
Base Notes: white sand, driftwood, musk, vanilla
Each tube is 60 mL (2 Fl. Oz)
Ingredients:
Organic Aloe Leaf Juice, Organic Alcohol, Organic Coconut Oil, Organic Shea Butter, Castor Seed Oil, Emulsifying Wax, Stearic Acid, Cocoa Butter, Glycerin, Organic Lavender Flower Water, Glycolic Acid, Malic Acid, Tartaric Acid, Citric Acid, Organic Jojoba Seed Oil, Organic Olive Fruit Oil, Organic Calendula Flower Extract, Organic Pineapple Fruit Extract, Organic Papaya Fruit Extract, Organic Papaya Leaf Extract, Organic Sugar Cane Extract, Organic Bilberry Fruit Extract, Organic Sugar Maple Extract, Organic Orange Peel Extract, Organic Lemon Peel Extract, Organic Cranberry Fruit Extract, Vitamin E, Sunflower Seed Oil, Fragrance
Amazing stuff
I love this stuff. Will buy again!!
Works great!
Works great, really nice. Wish the tube was bigger. The scent is nice, not my favorite, but it does smell good. Would love to see this in other scents, as well.
Best shaving product!
Absolutely love this product. Not only eliminates razor burn and bumps, but it smells amazing!
I love this item!
This stuff is great! Love it!
Bikini butter
This shaving lotion is amazing. You only need a small amount and it leaves your skin soft and no razor burn. Smells really nice.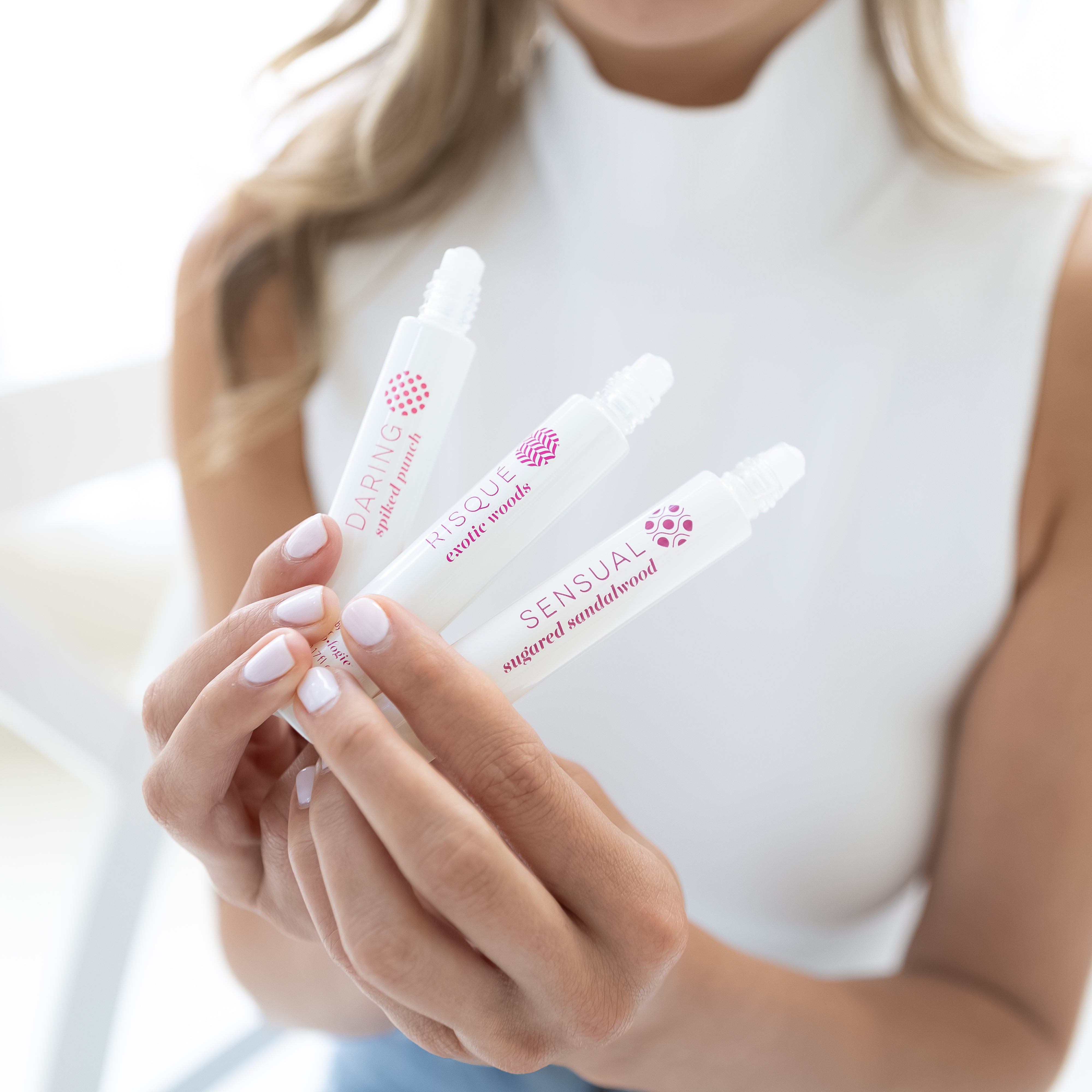 Mix & Match
The Art of Customization
With Mixologie, you hold the palette to your personalized scent masterpiece. Blend, mix, and find your signature.
⭐⭐⭐⭐⭐
See Why Our Customers Love Us
I love the scents, they're beautiful, fresh and light. Every time I order 1 rollerball I get samples of other scents that I fall in love with so my collection is growing!
-Roxanne
This is either my 9th or 10th order of this. To say I love it is an understatement. You have a light fresh scent all day! I love and I mean I love the sultry fragrance!!! Thank you Mixologie!!!!
-Lea
I'm obsessed with this fragrance, it's not too overpowering but still smells so amazing! I've been spraying it on all of my clothes and the scent lasts for so long - especially if you pair it with the rollerball perfume! If you want to smell amazing and get a million compliments, do yourself a favor and buy this!!!
-Colleen
Smells are so great. Ordering is great and mail service is fast!
-Pamela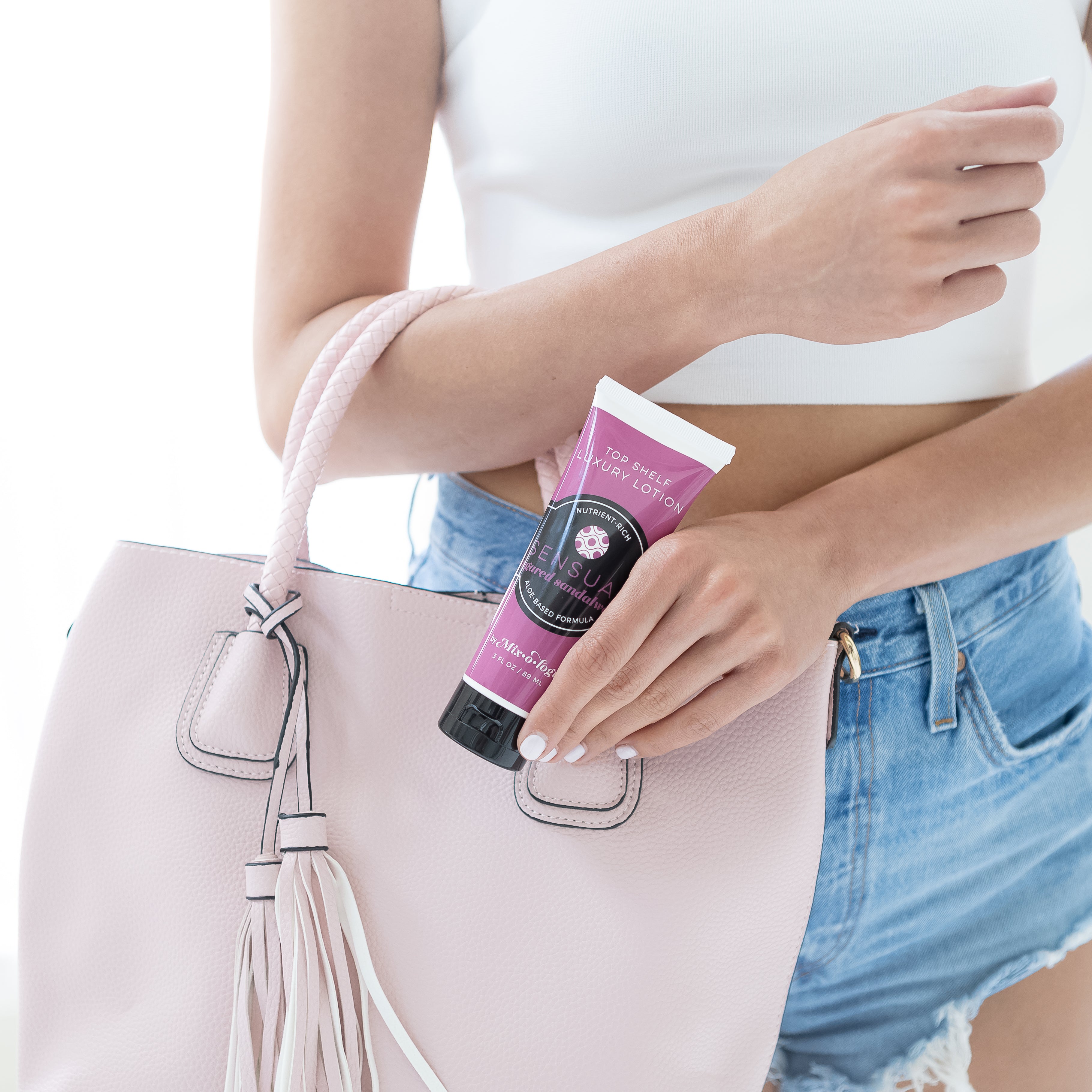 Portable Perfection
Designed for the modern individual on-the-move. Compact, chic, and fits right into your lifestyle.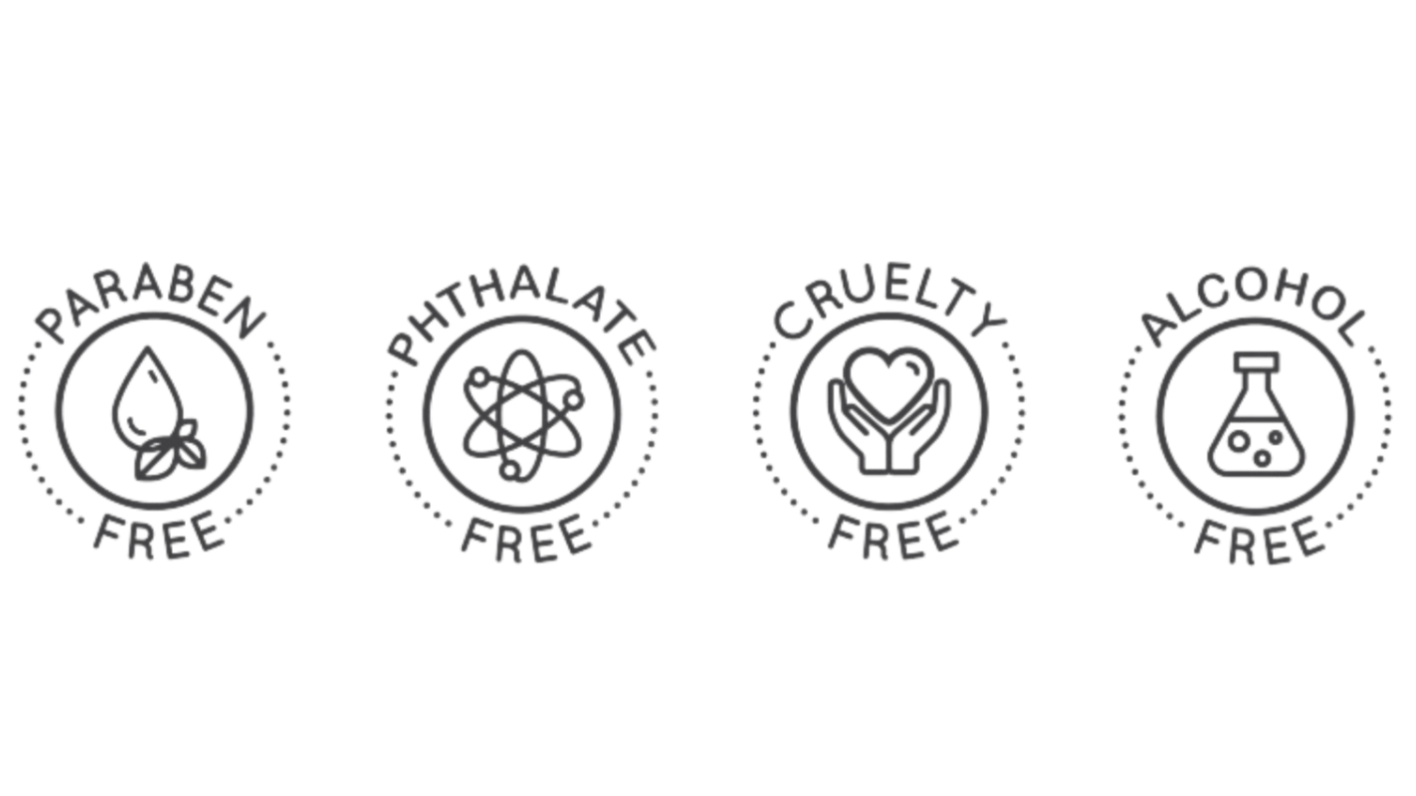 We Care About Our Ingredients, Because we care about our customers
Beauty & Conscience in Every Drop
We're not just about delightful fragrances; we're about making a difference: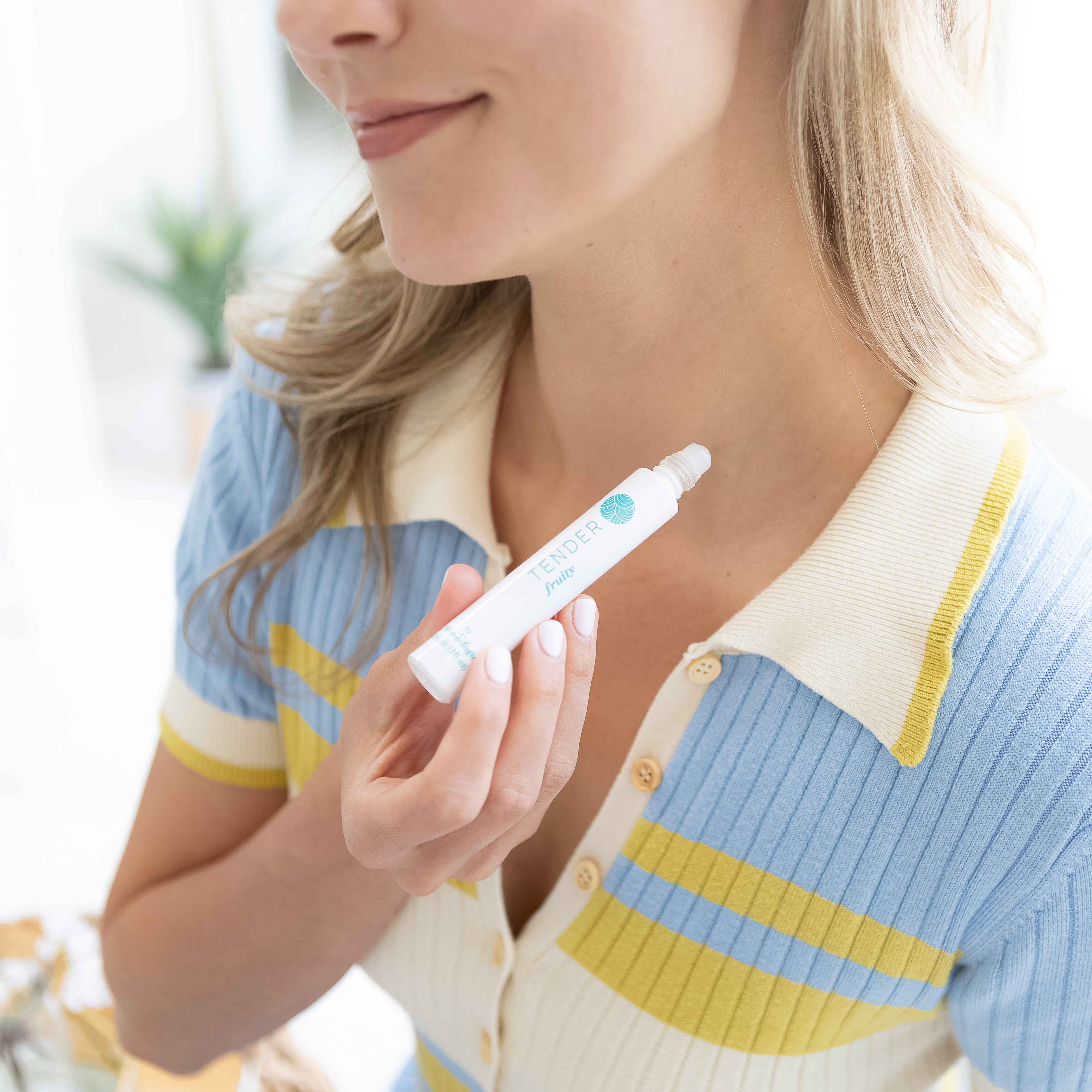 Alcohol-Free Elegance:
Our pure-oil based formula guarantees that you're wearing a scent that stays all day without overpowering the senses.