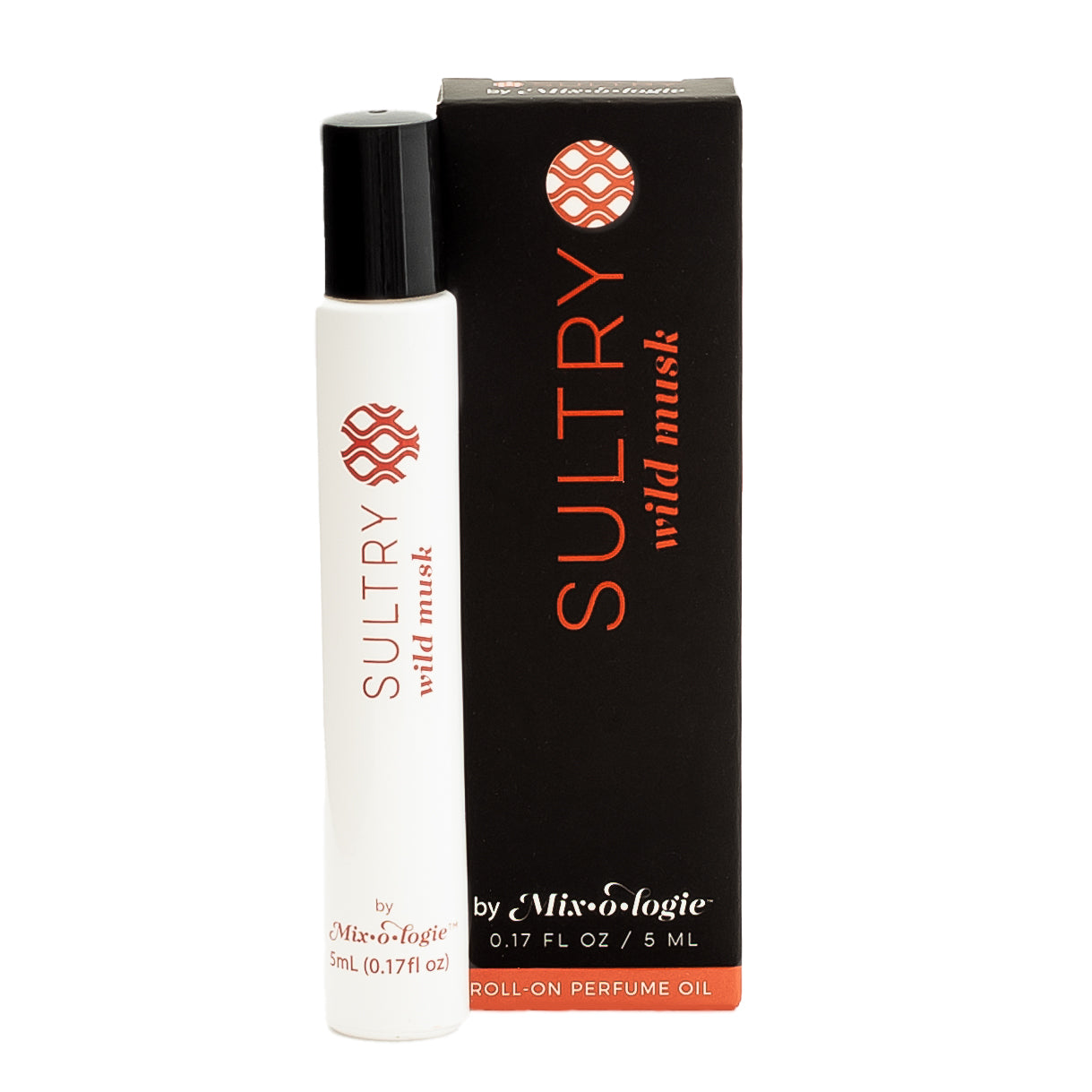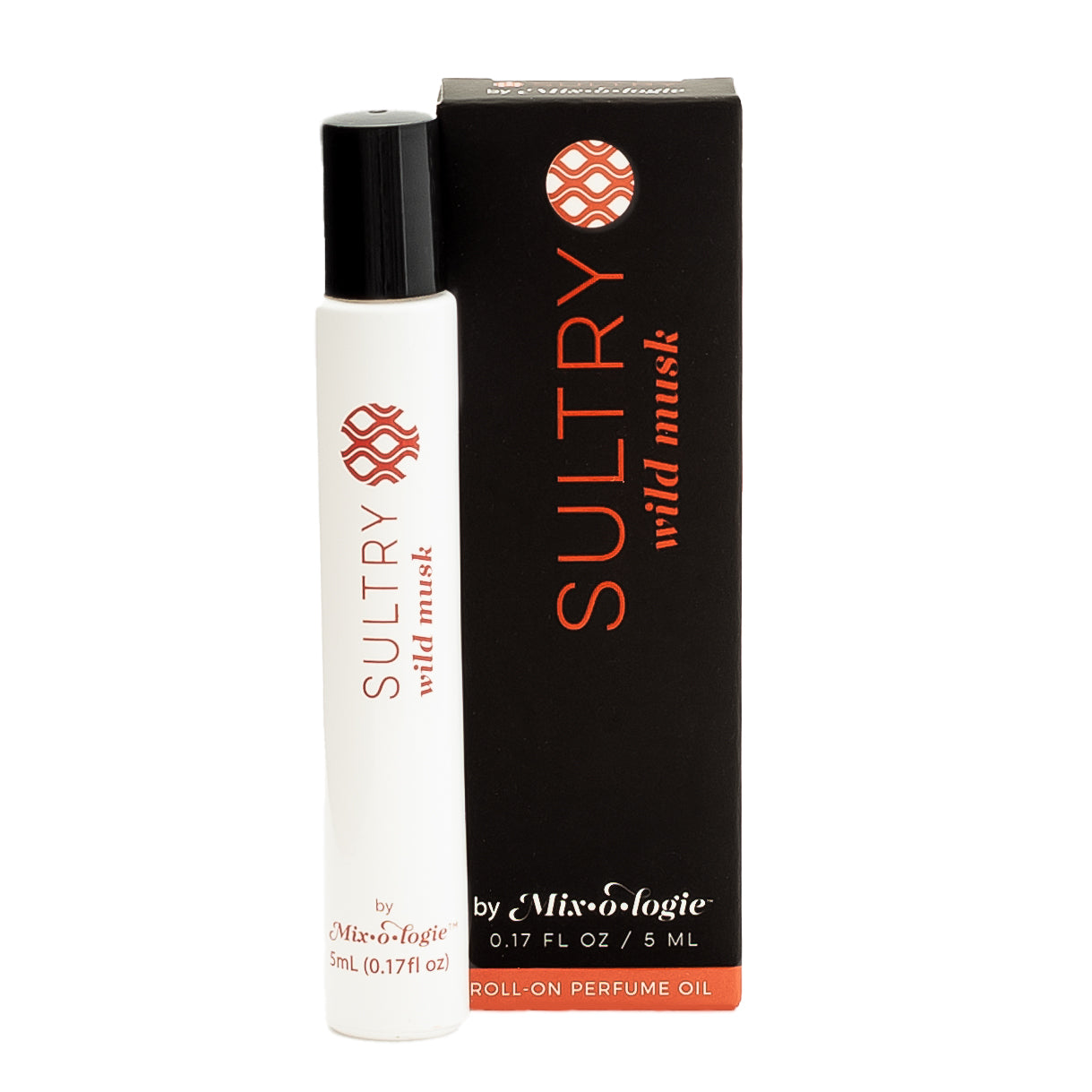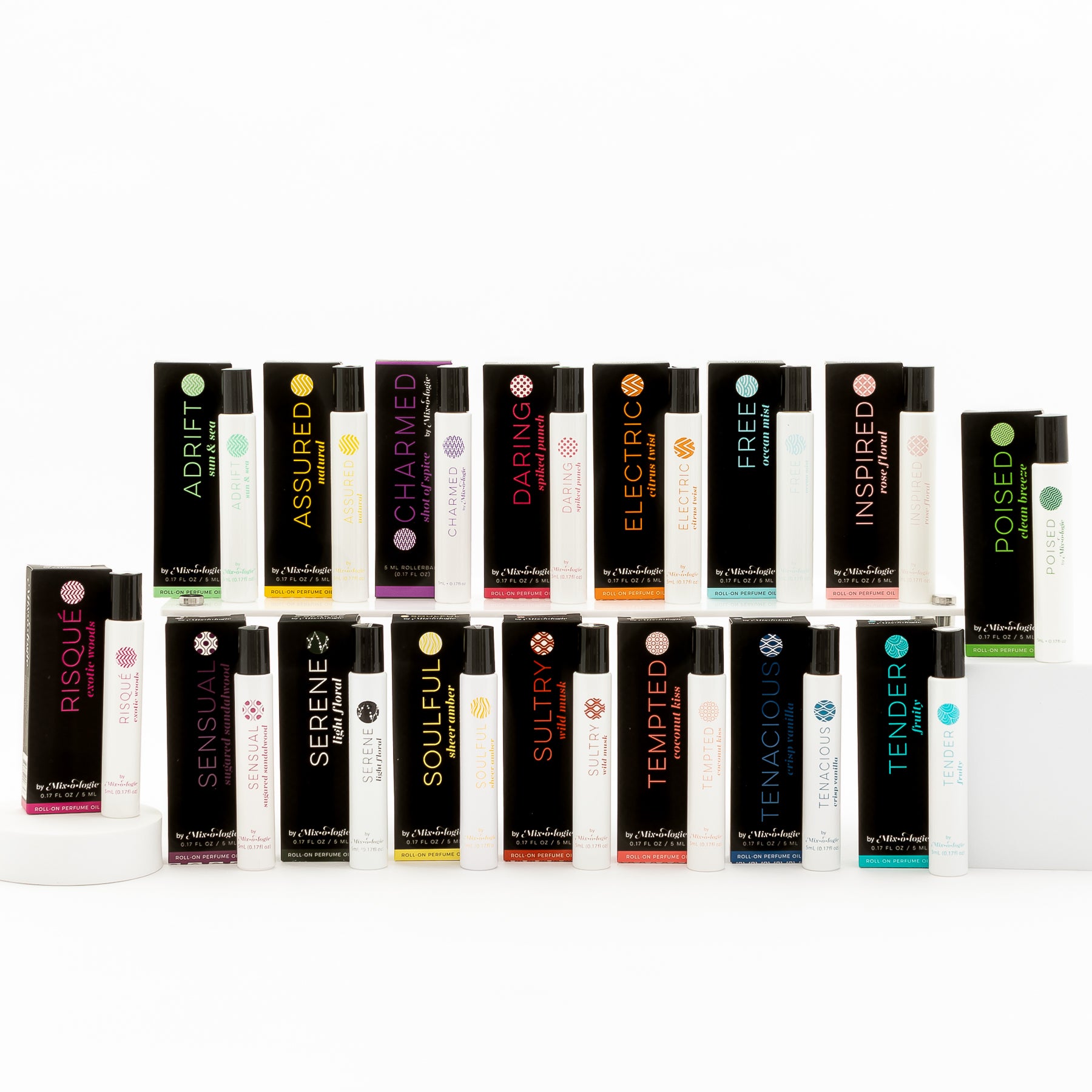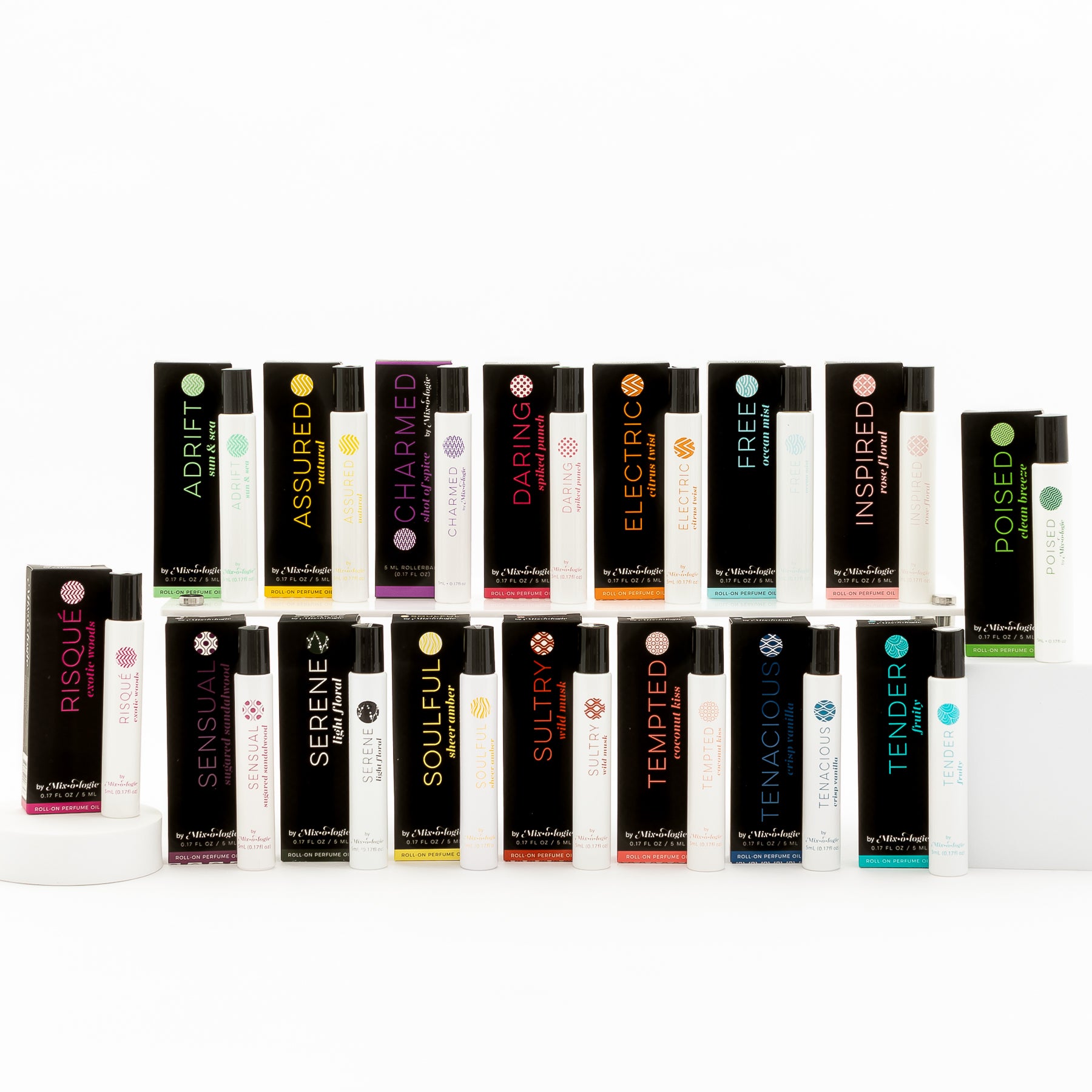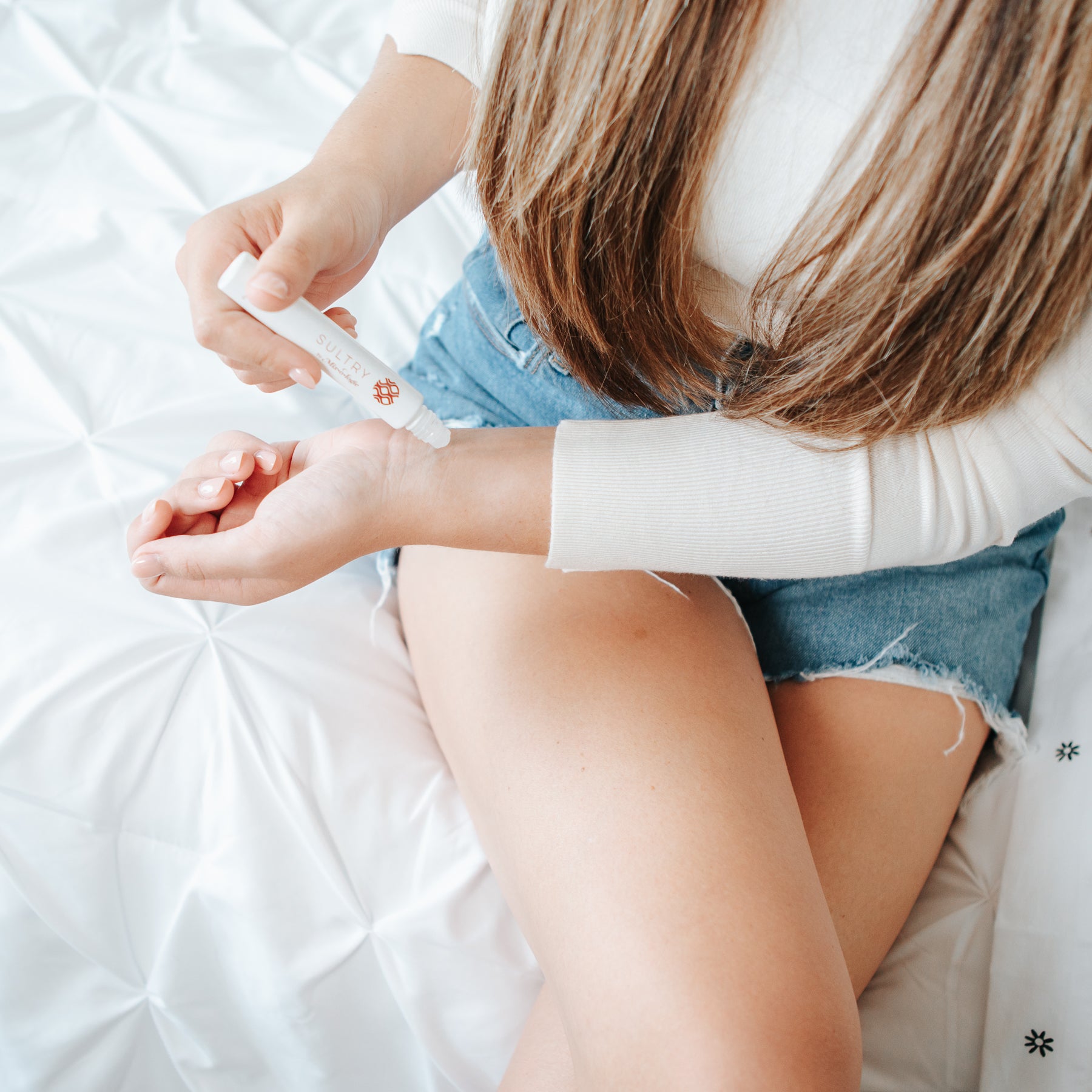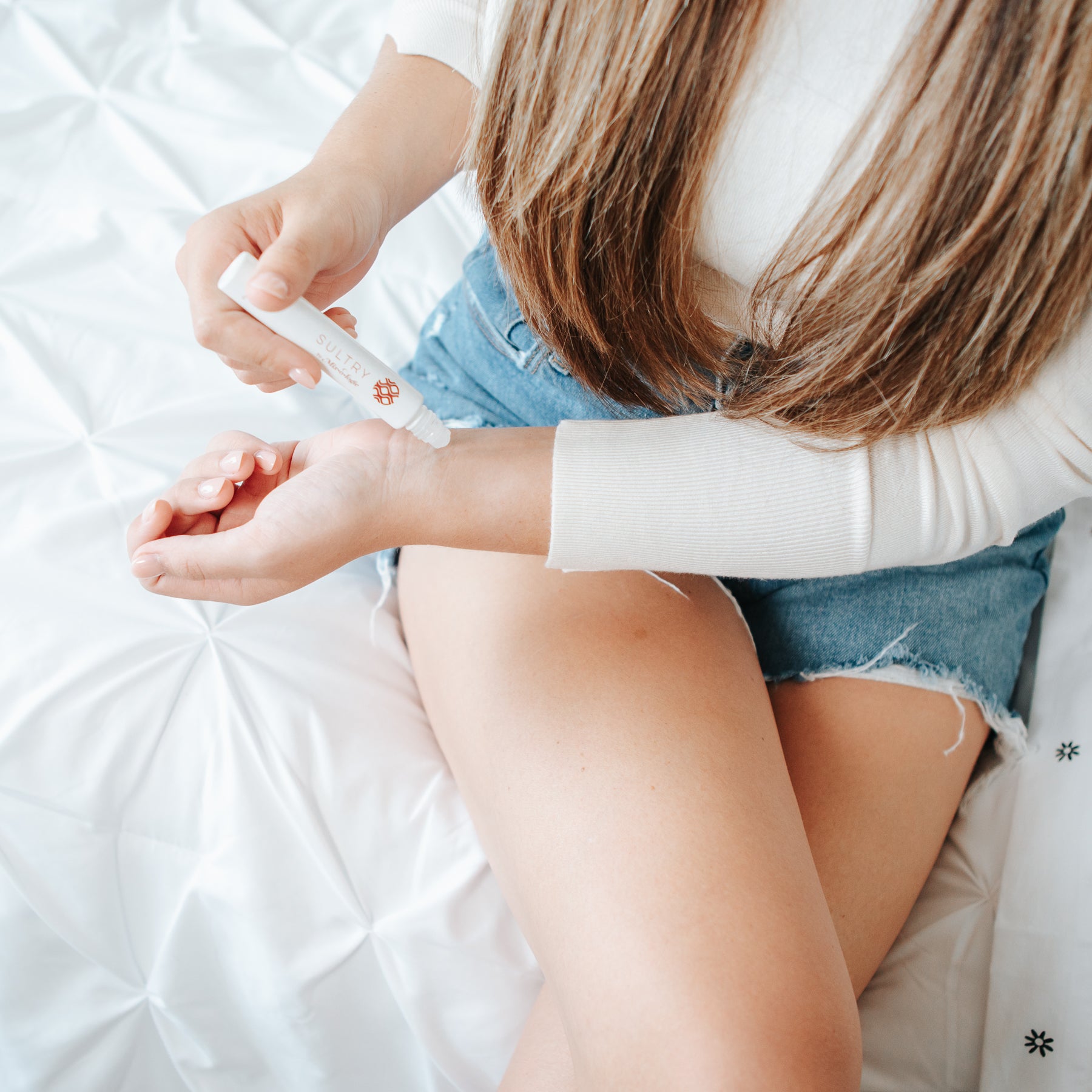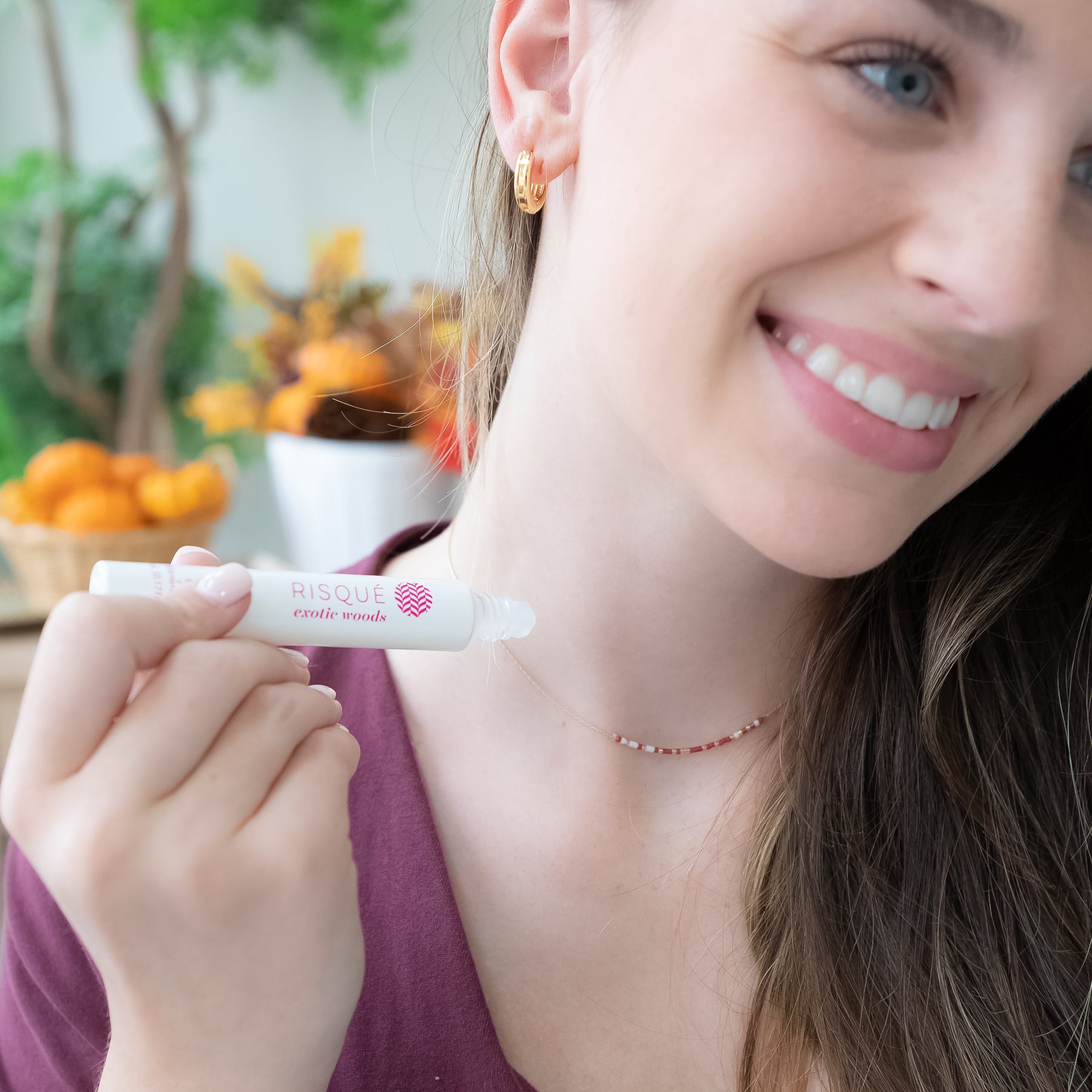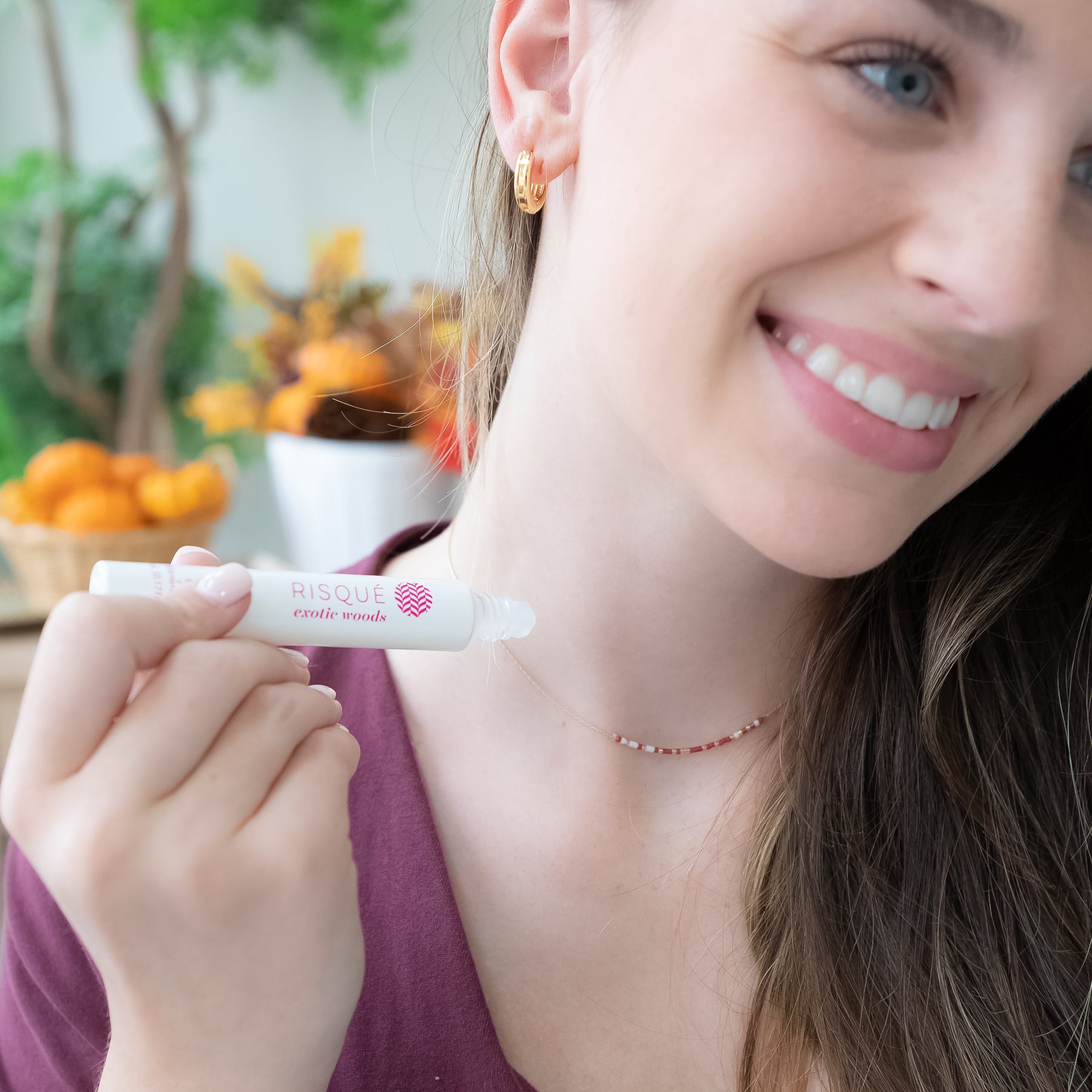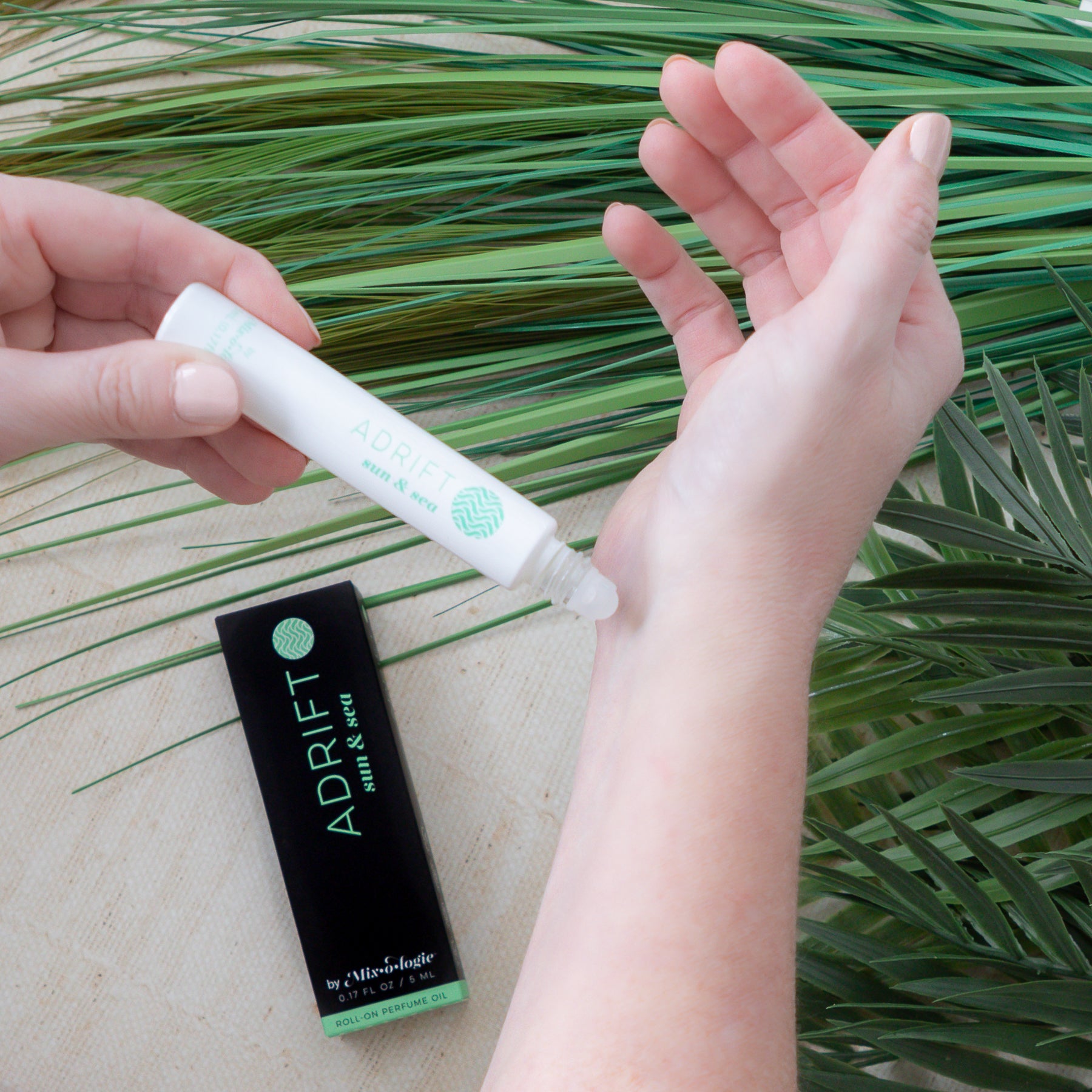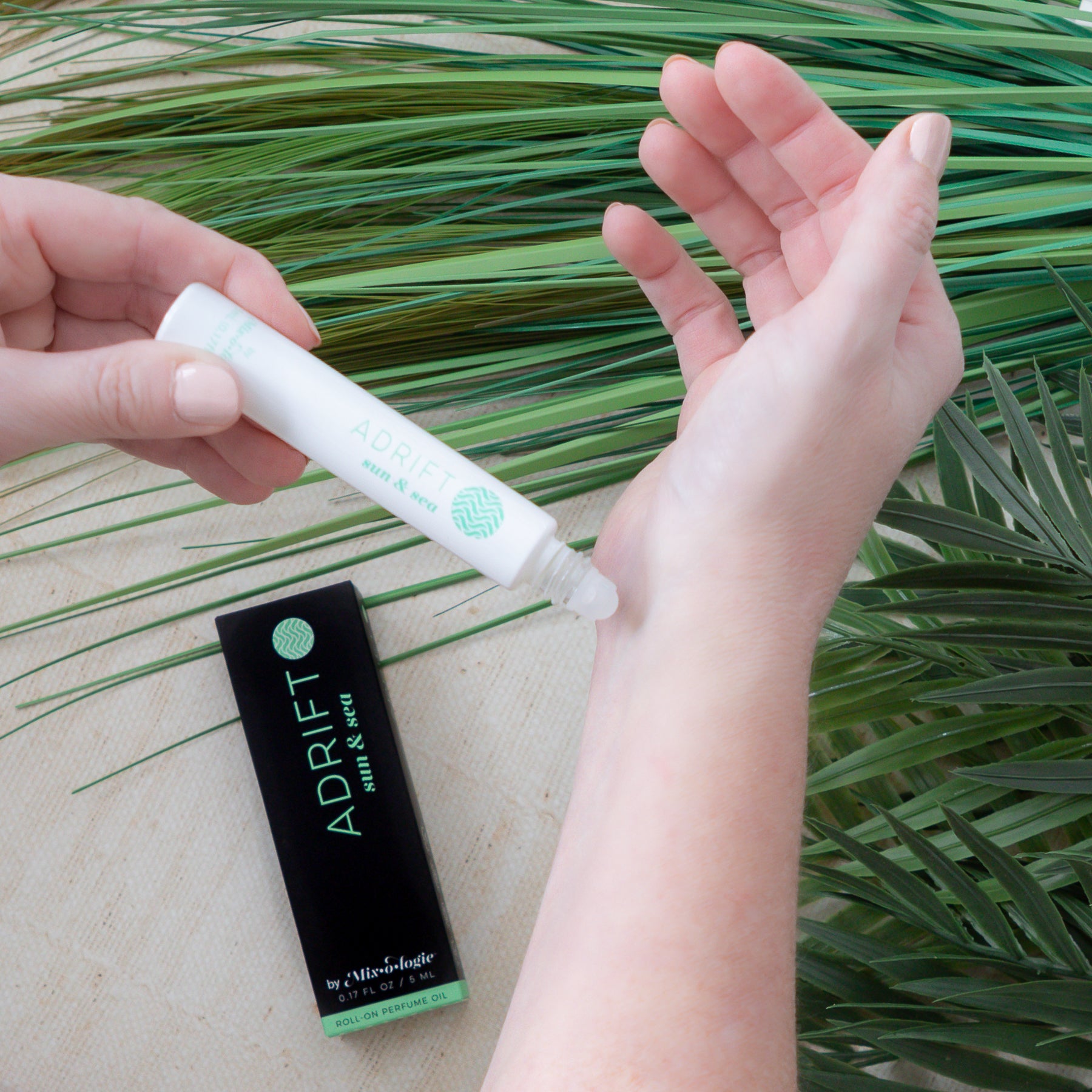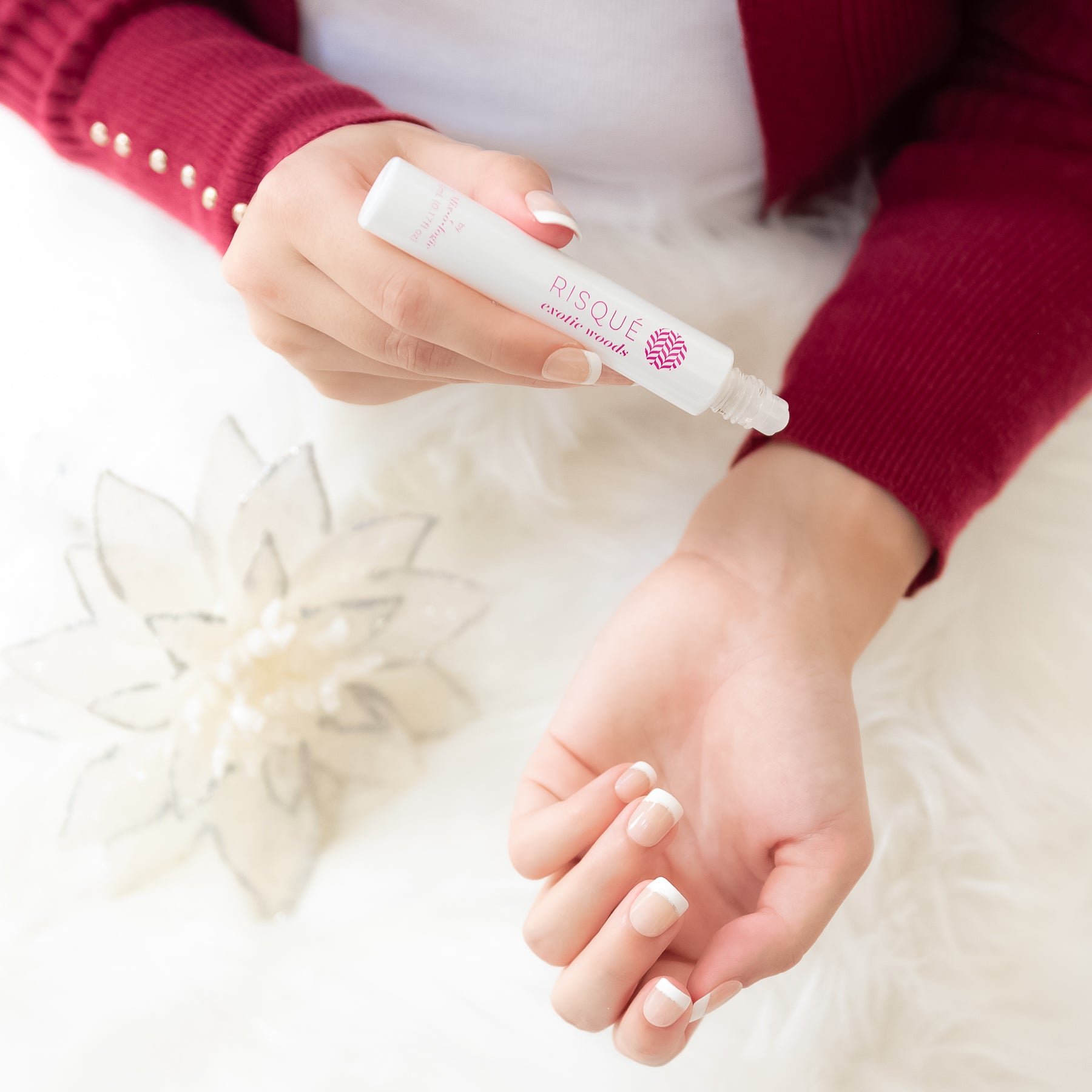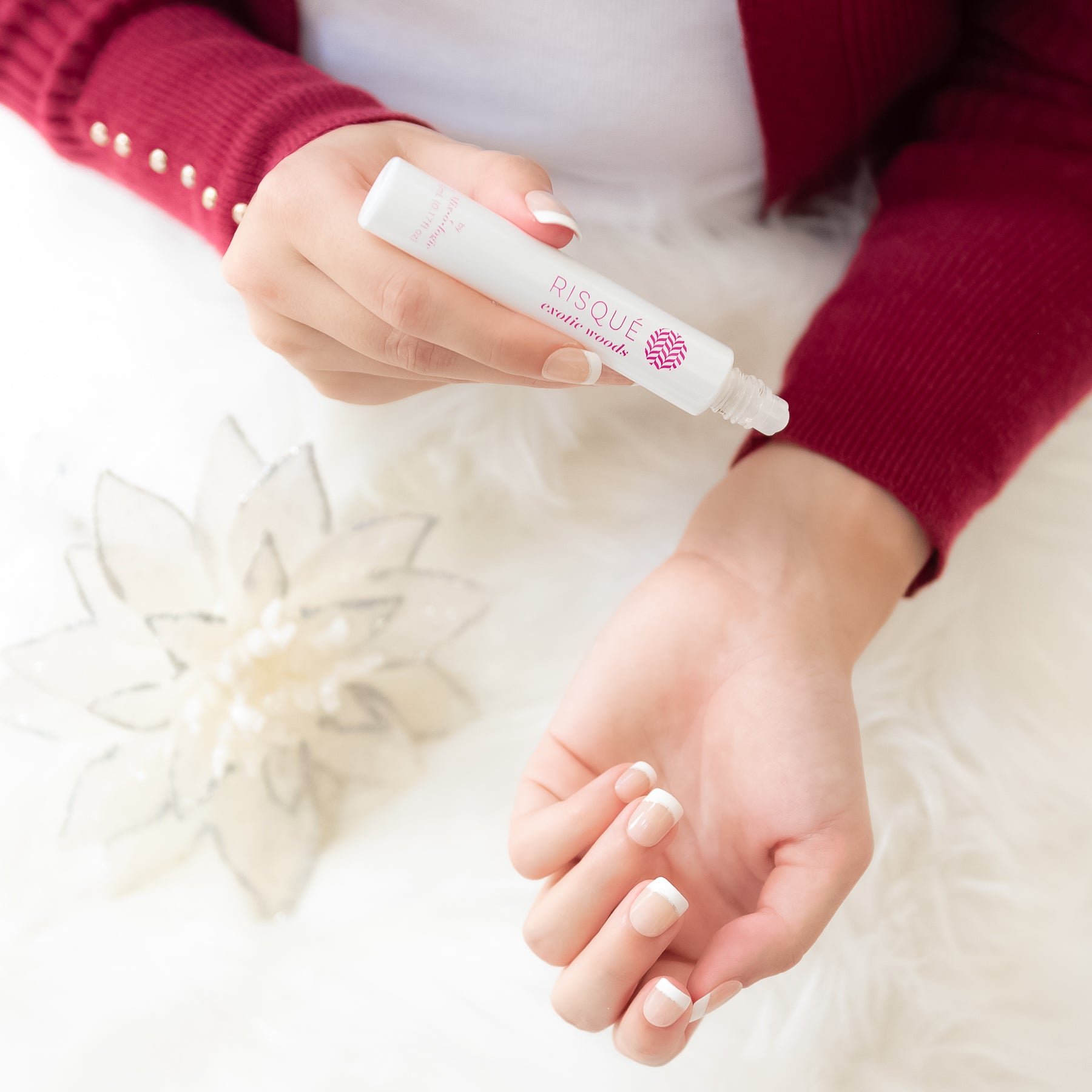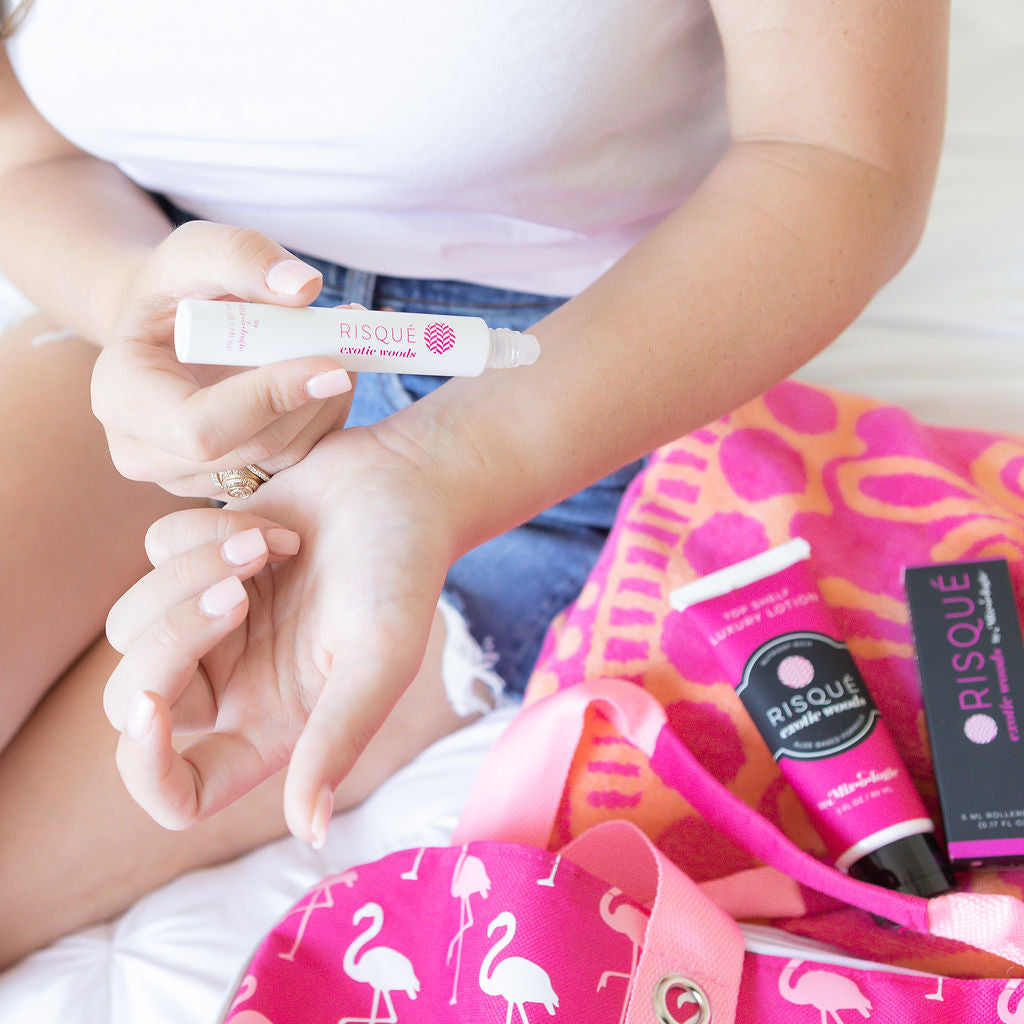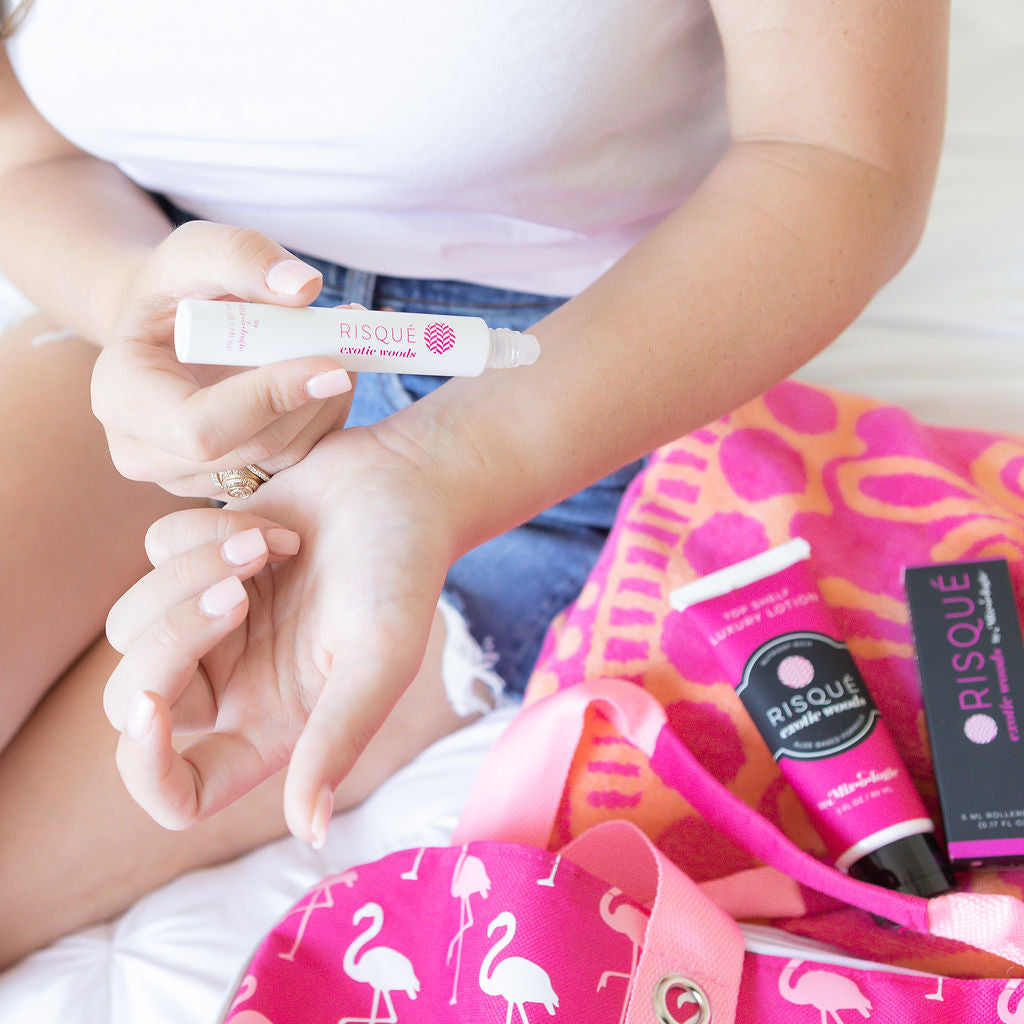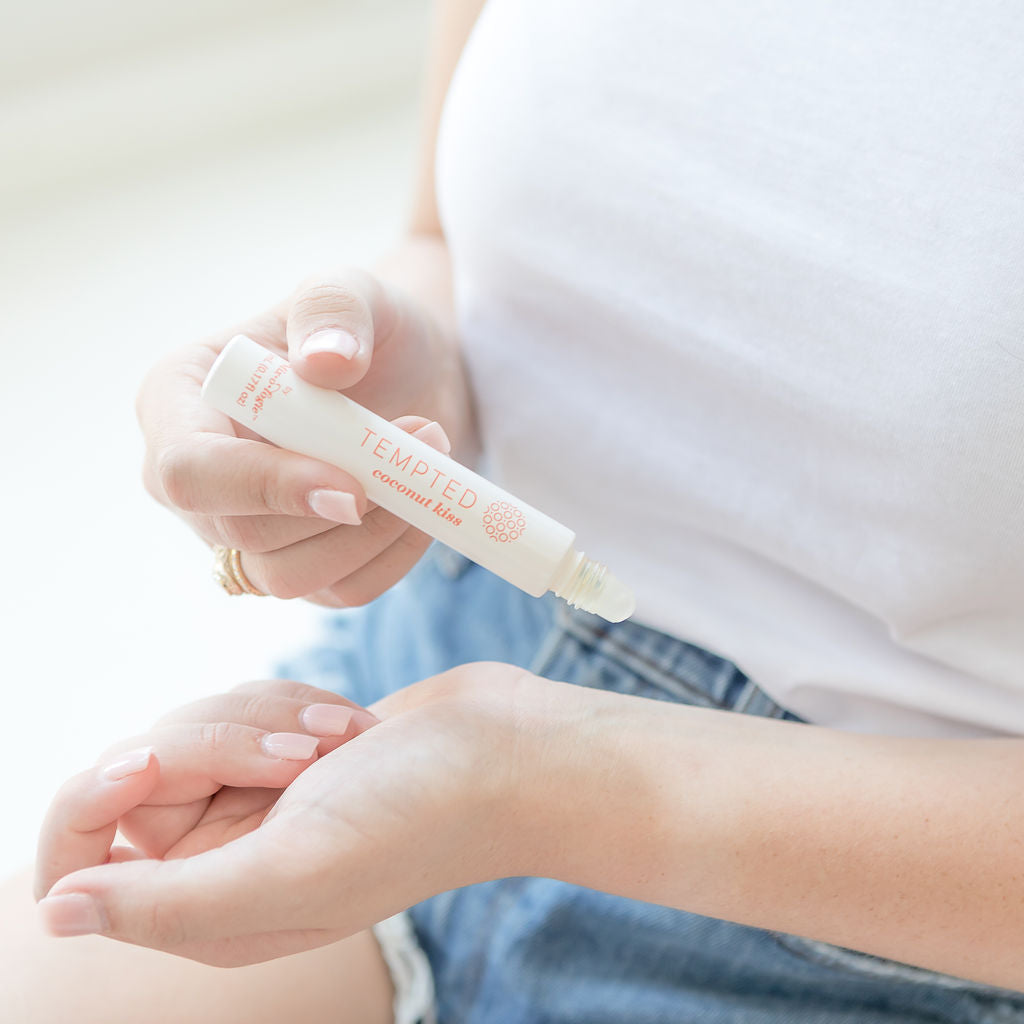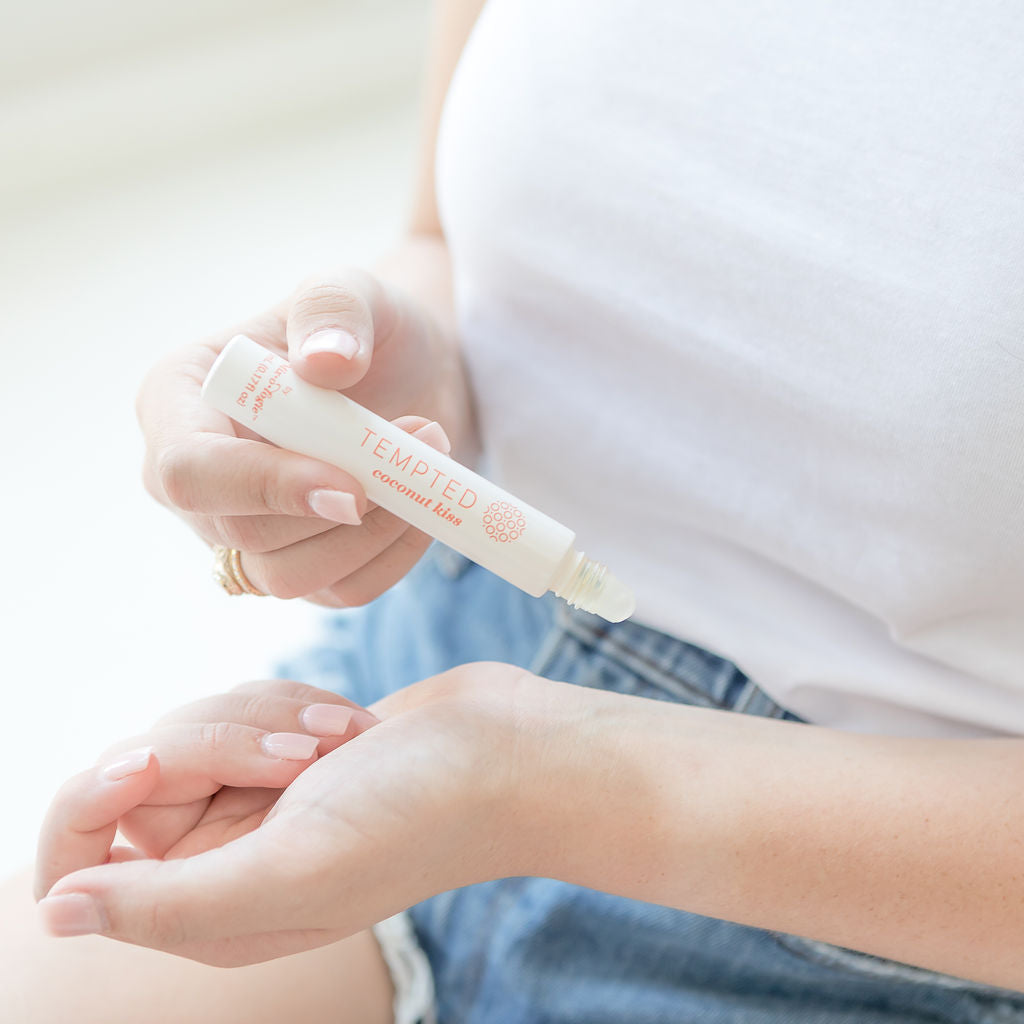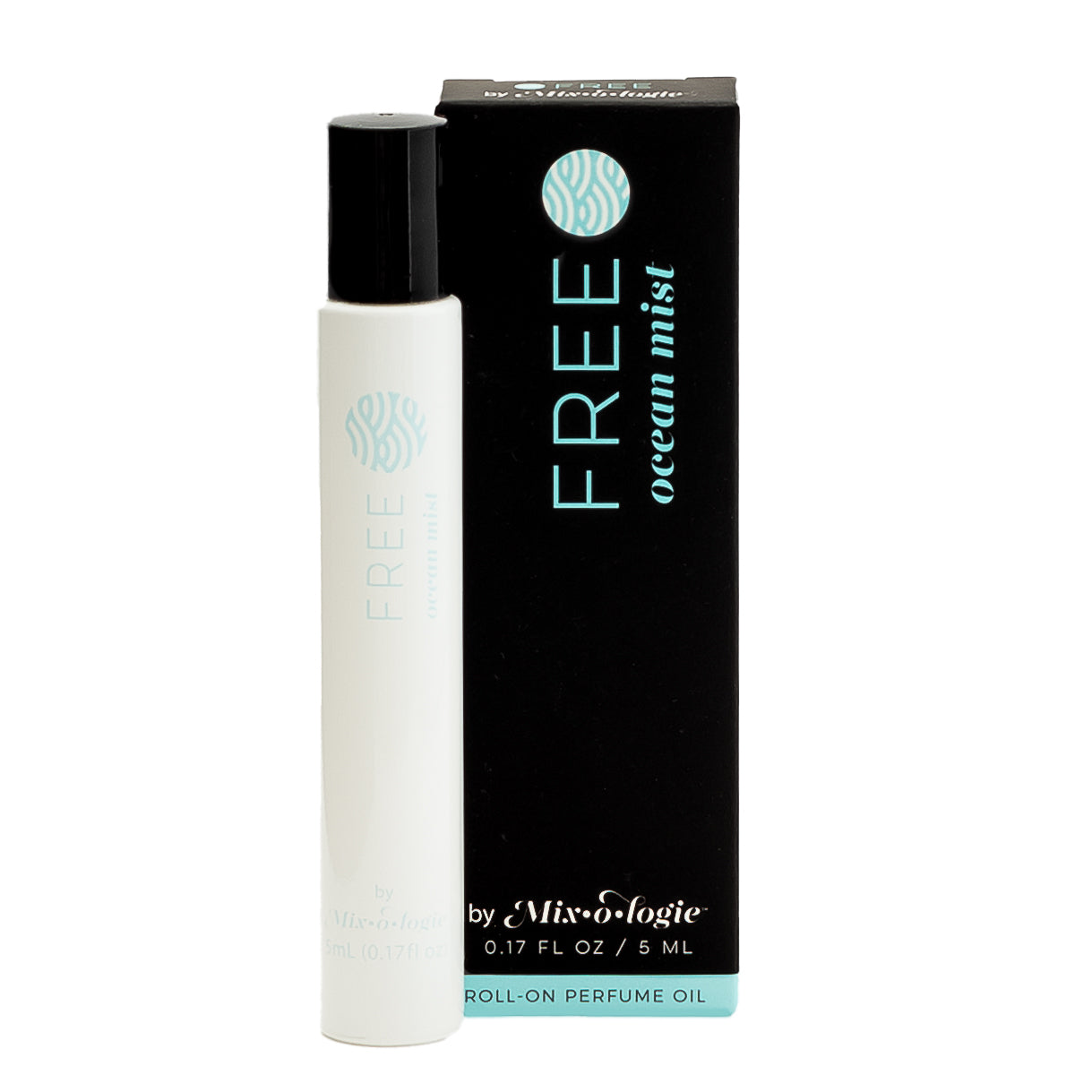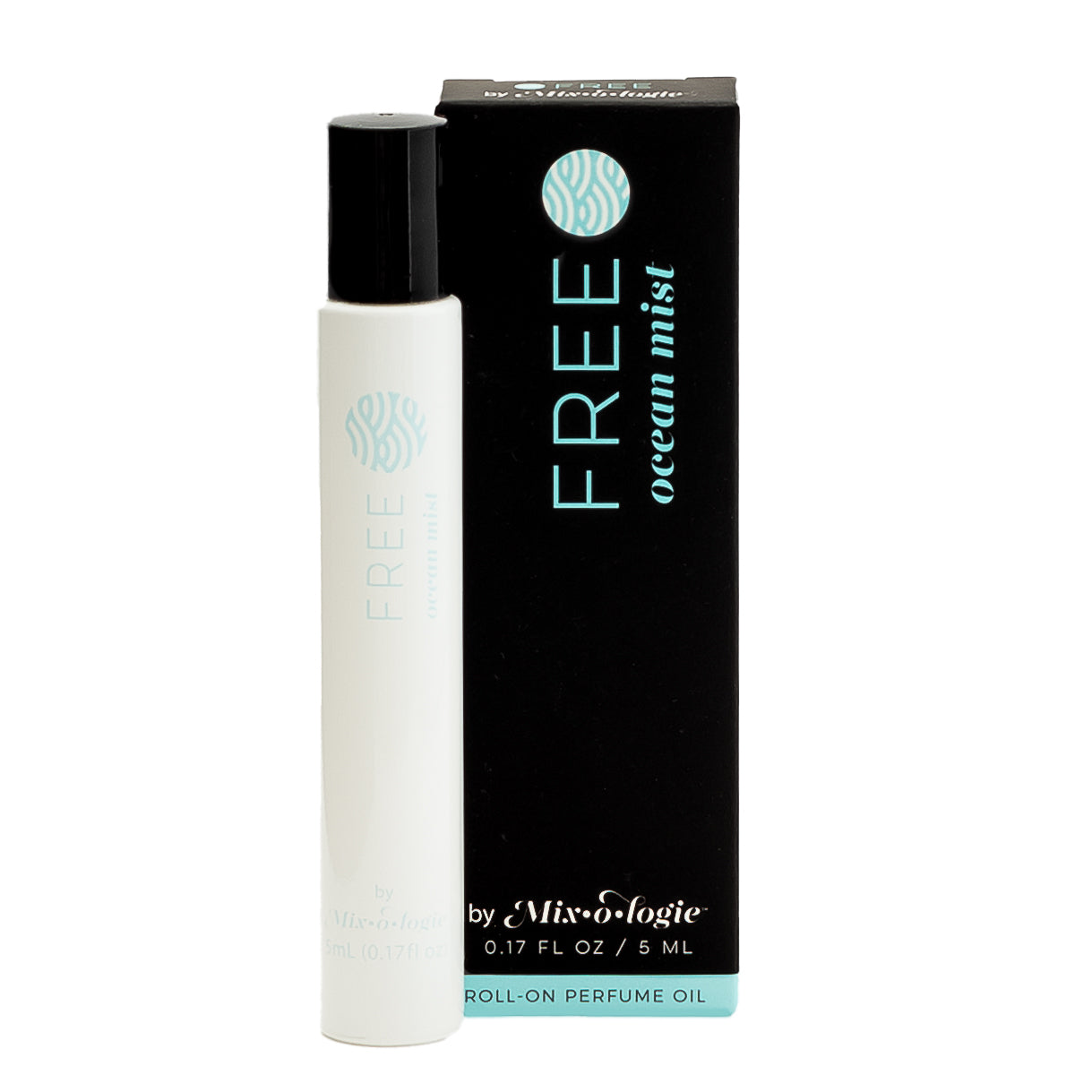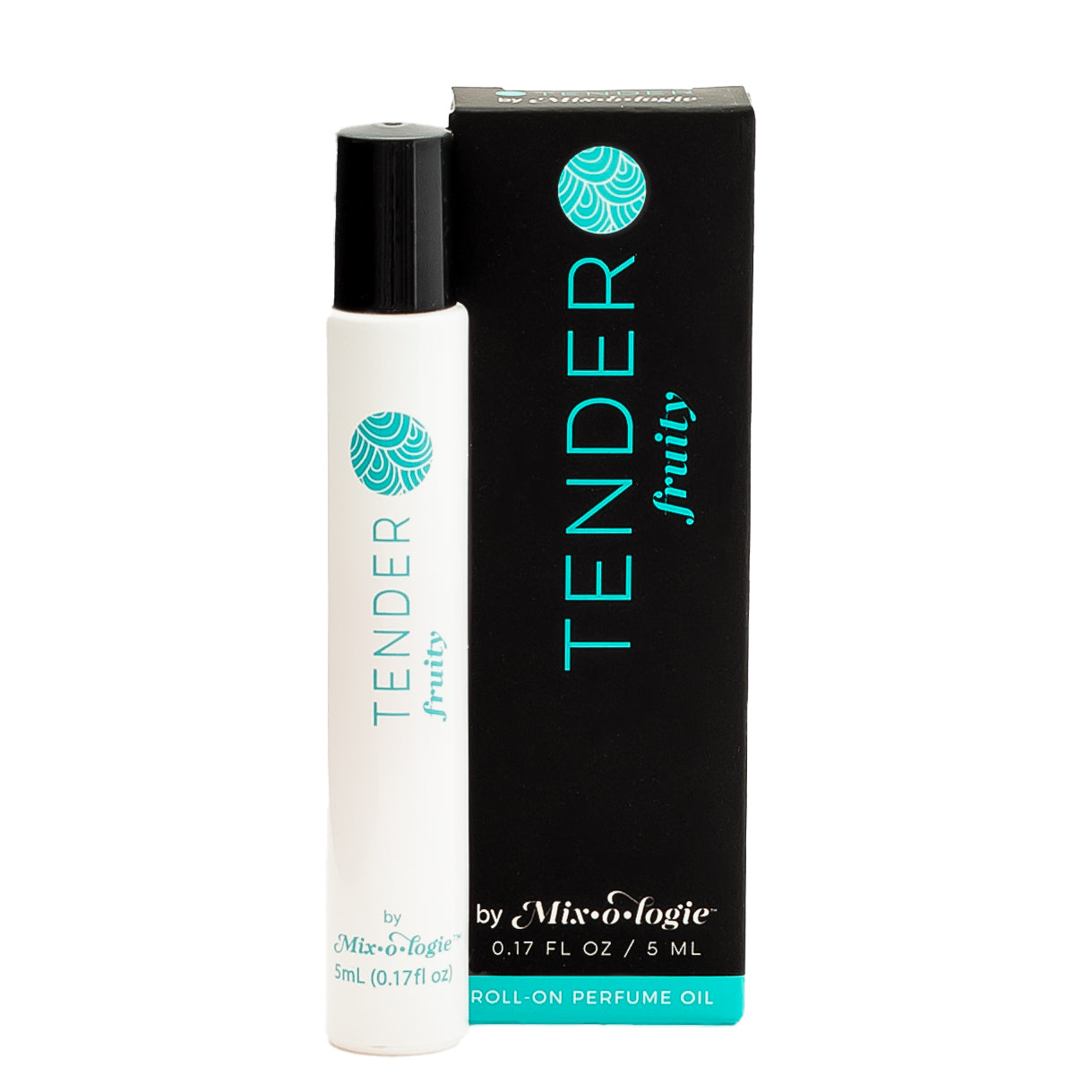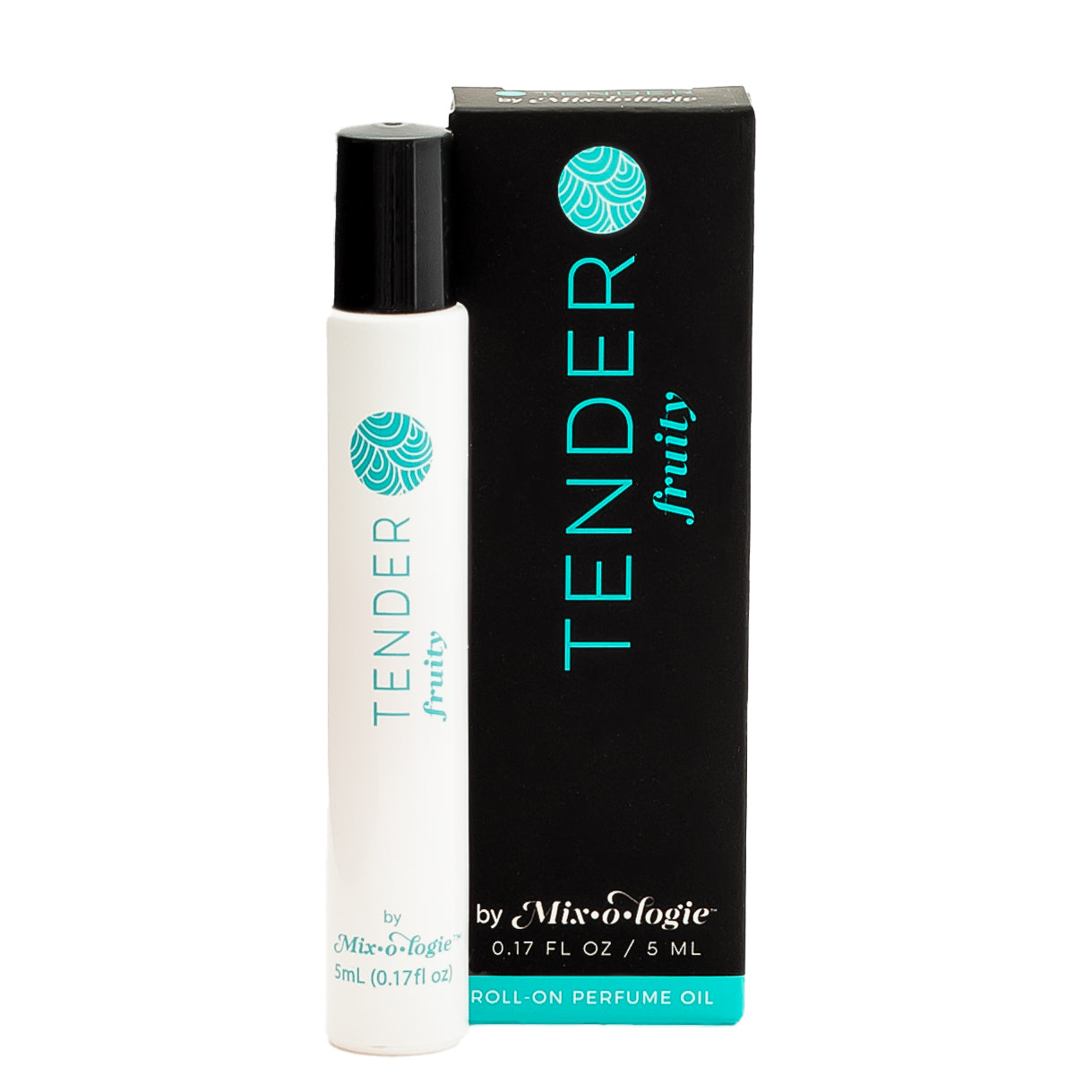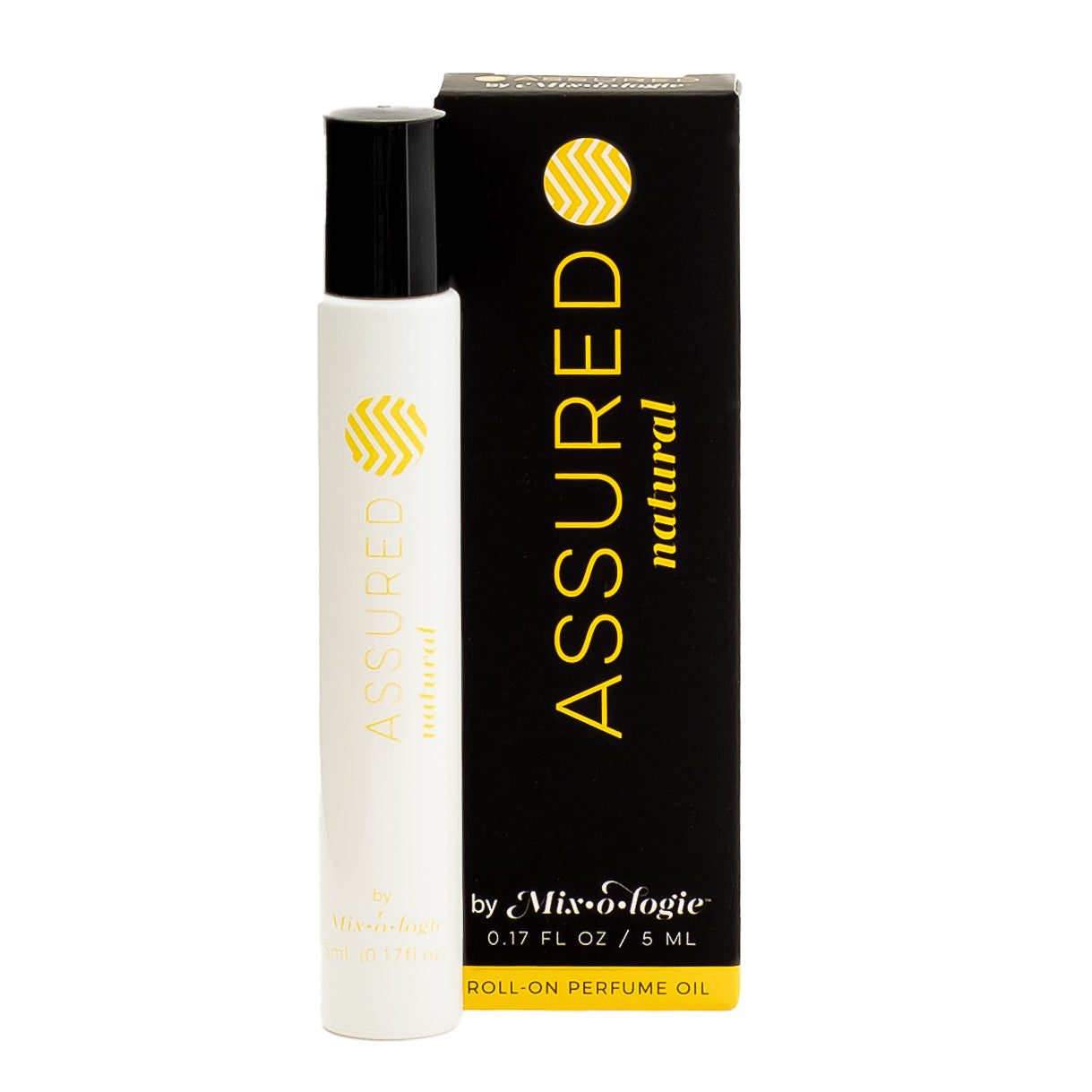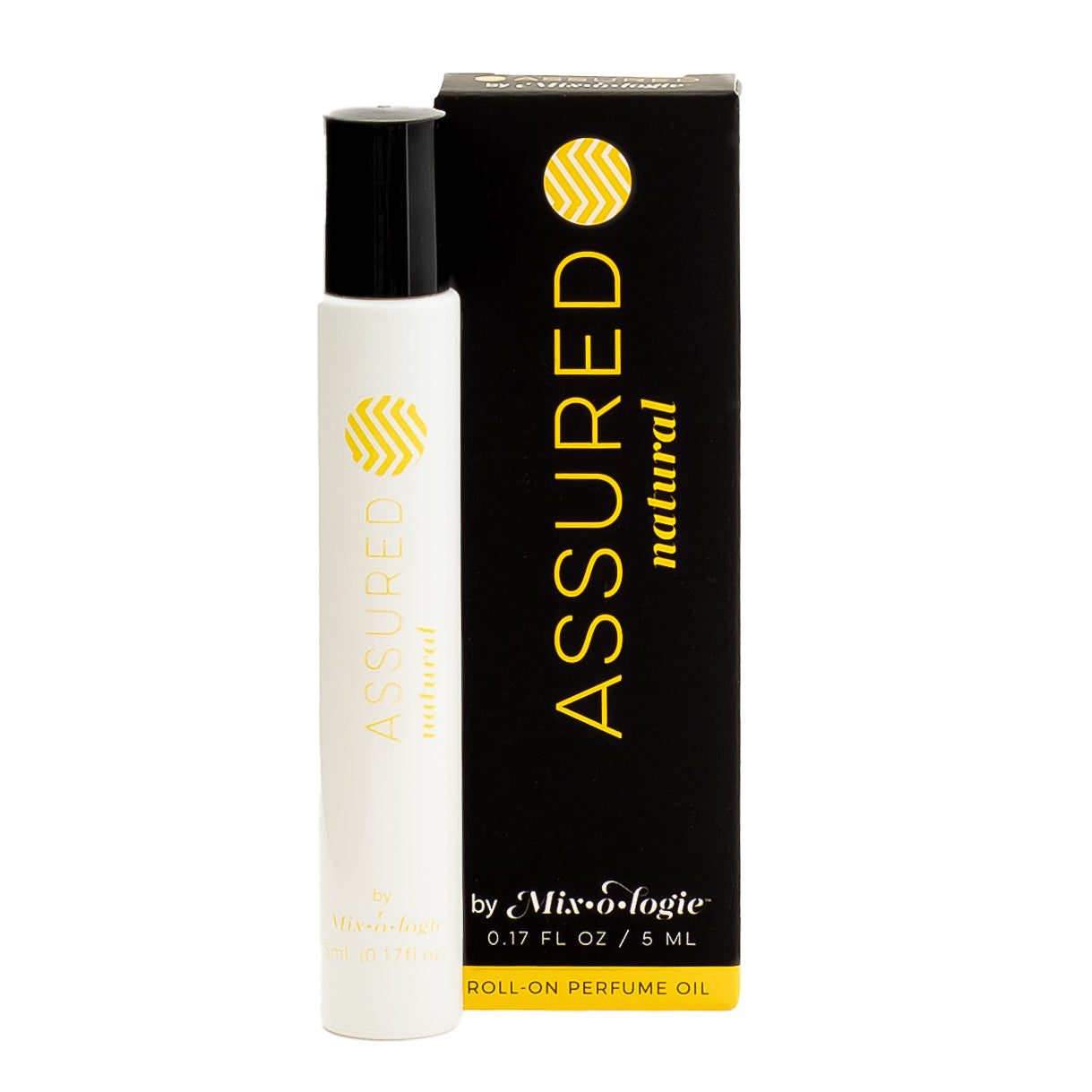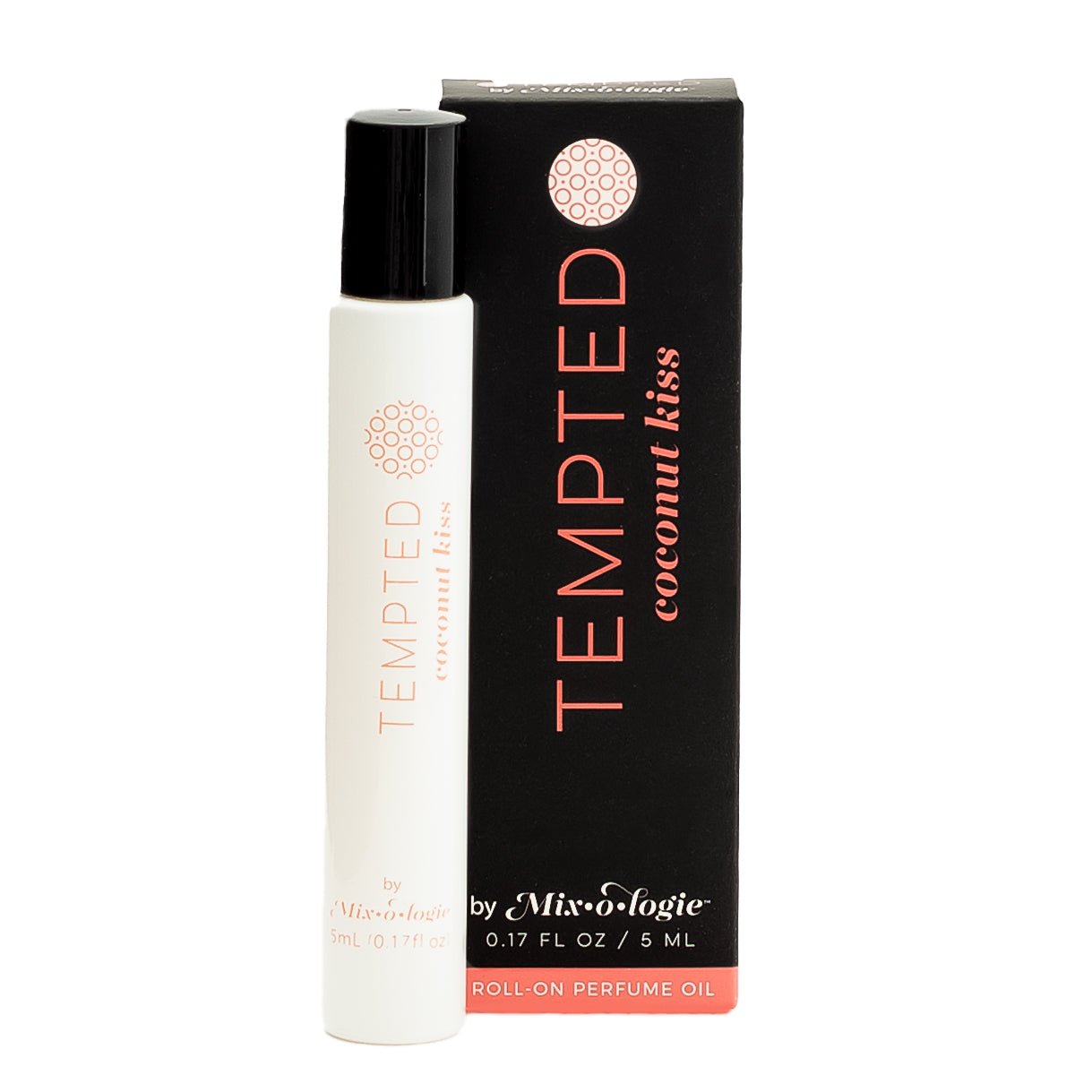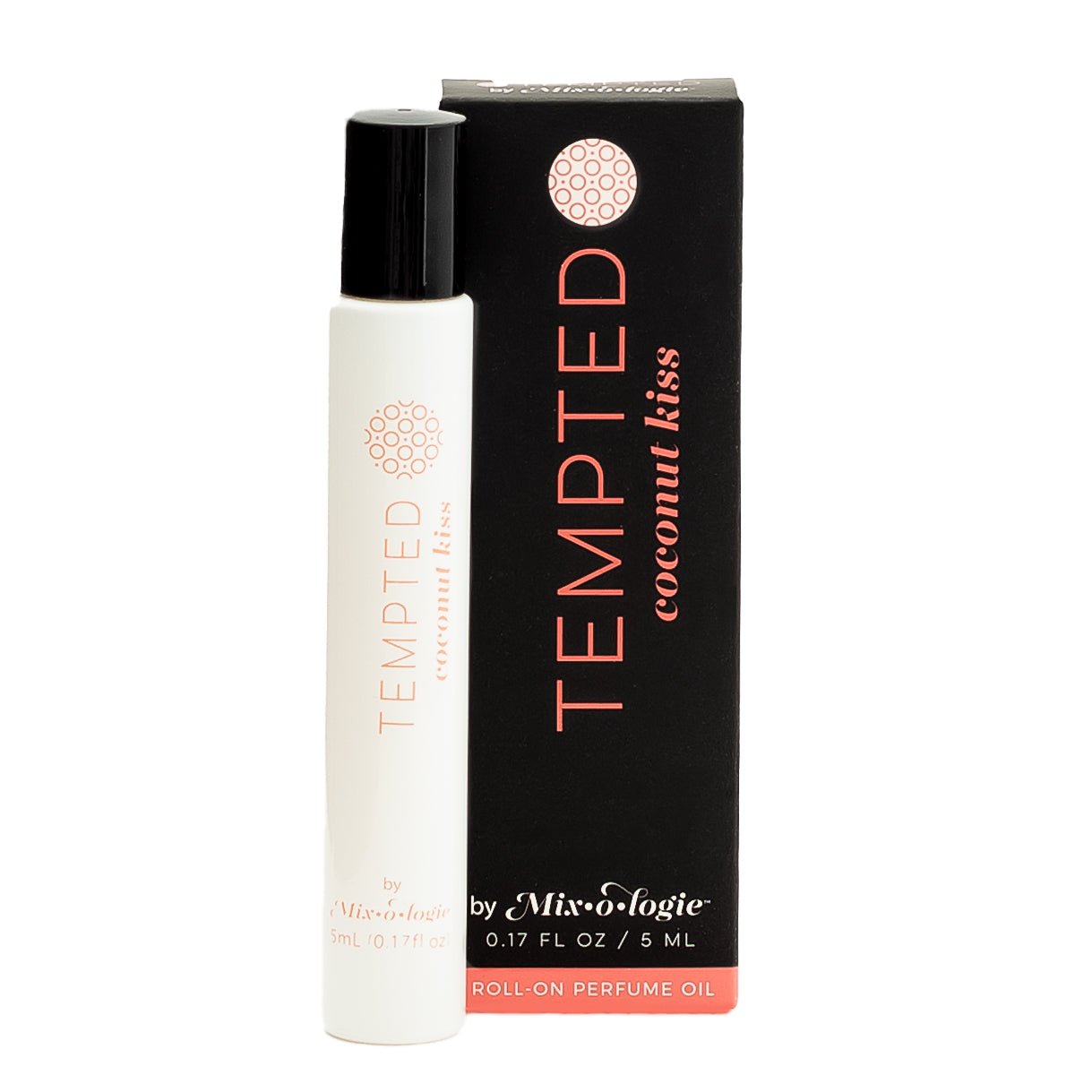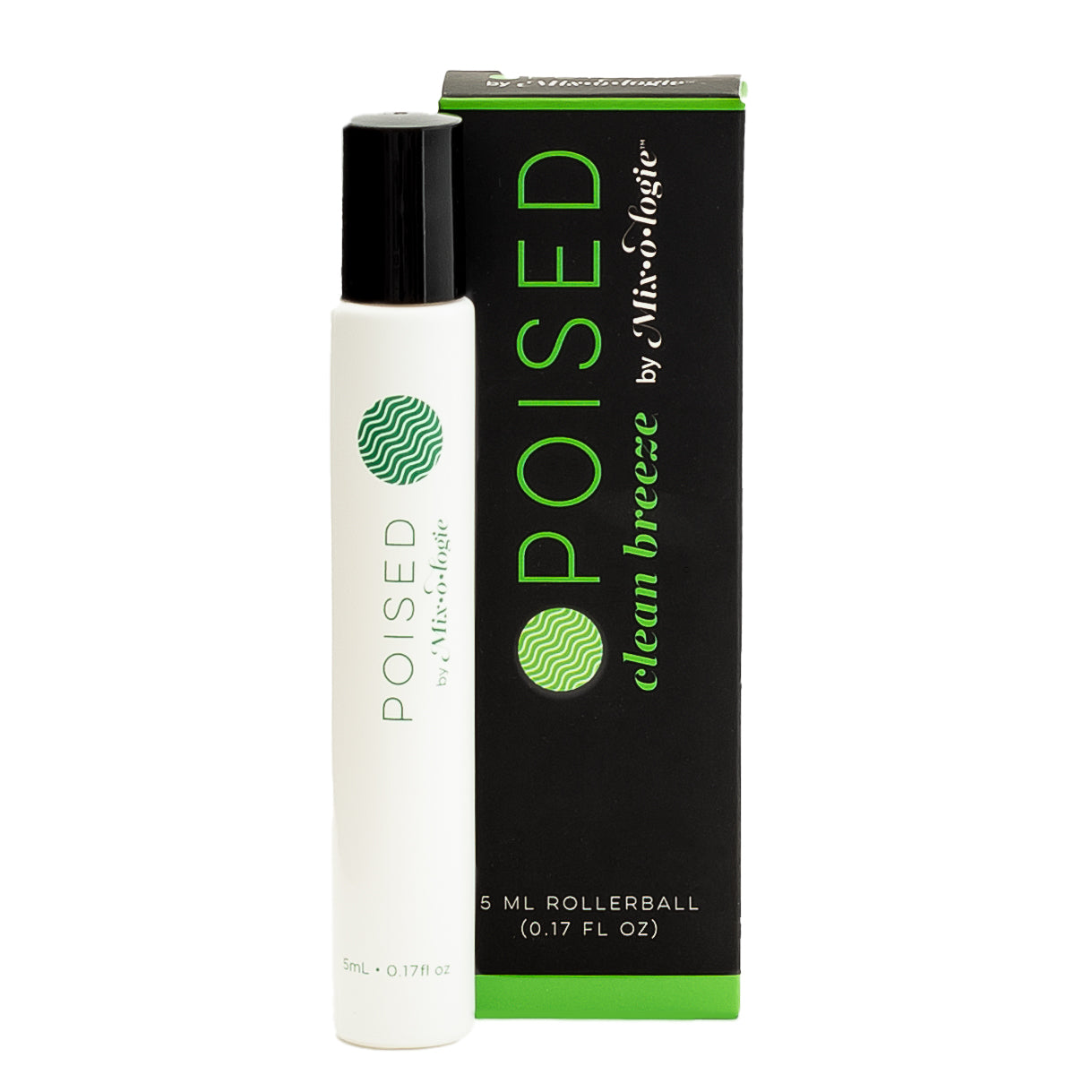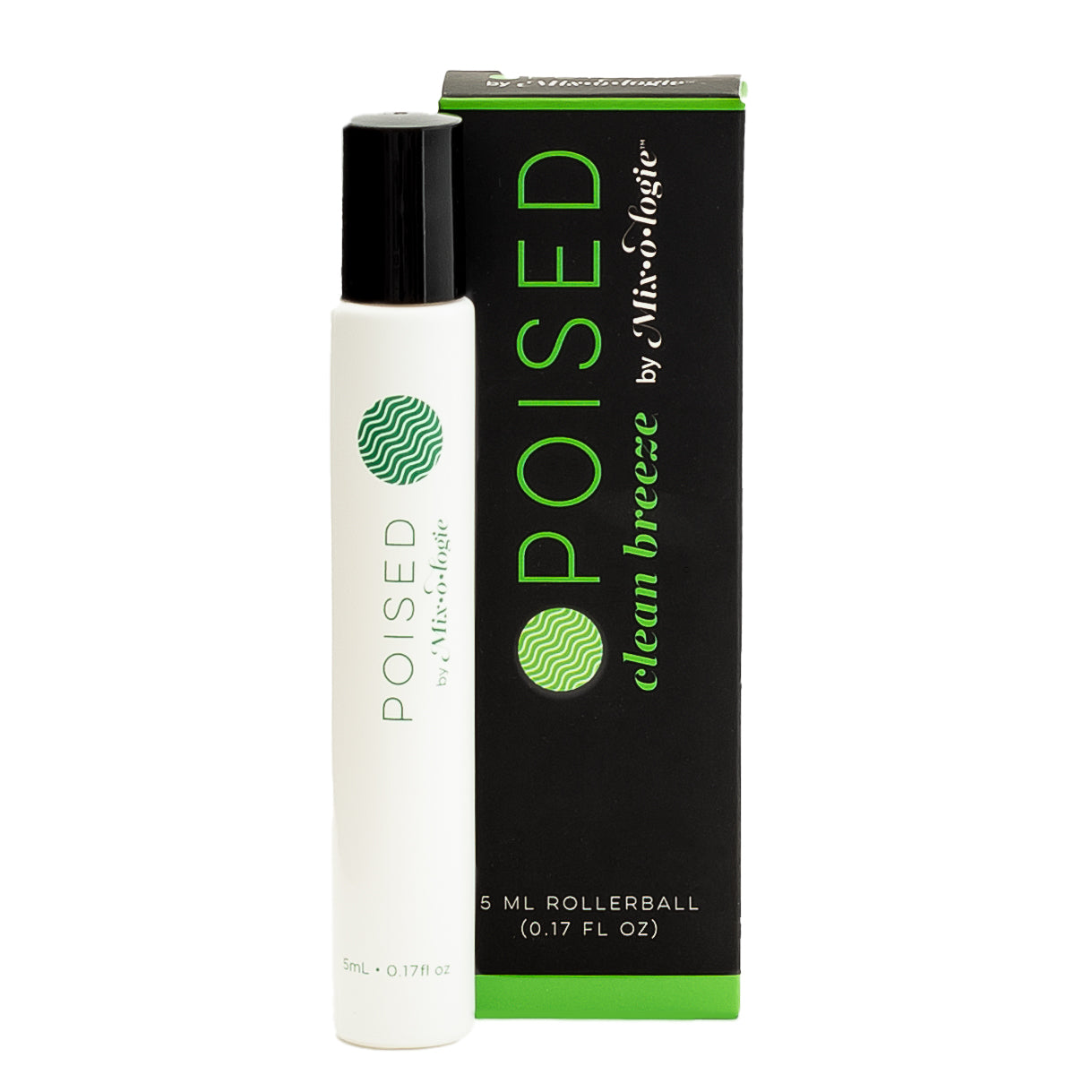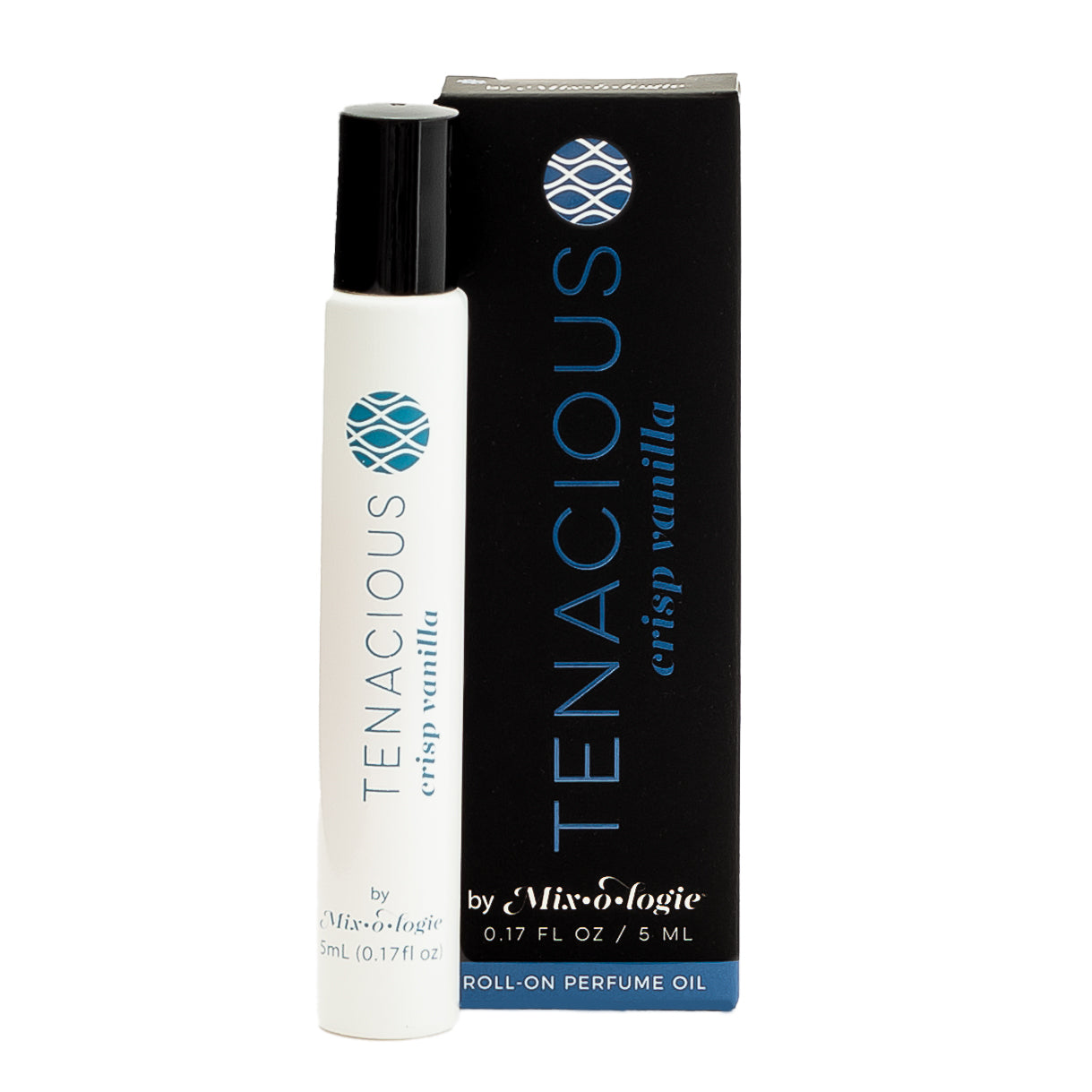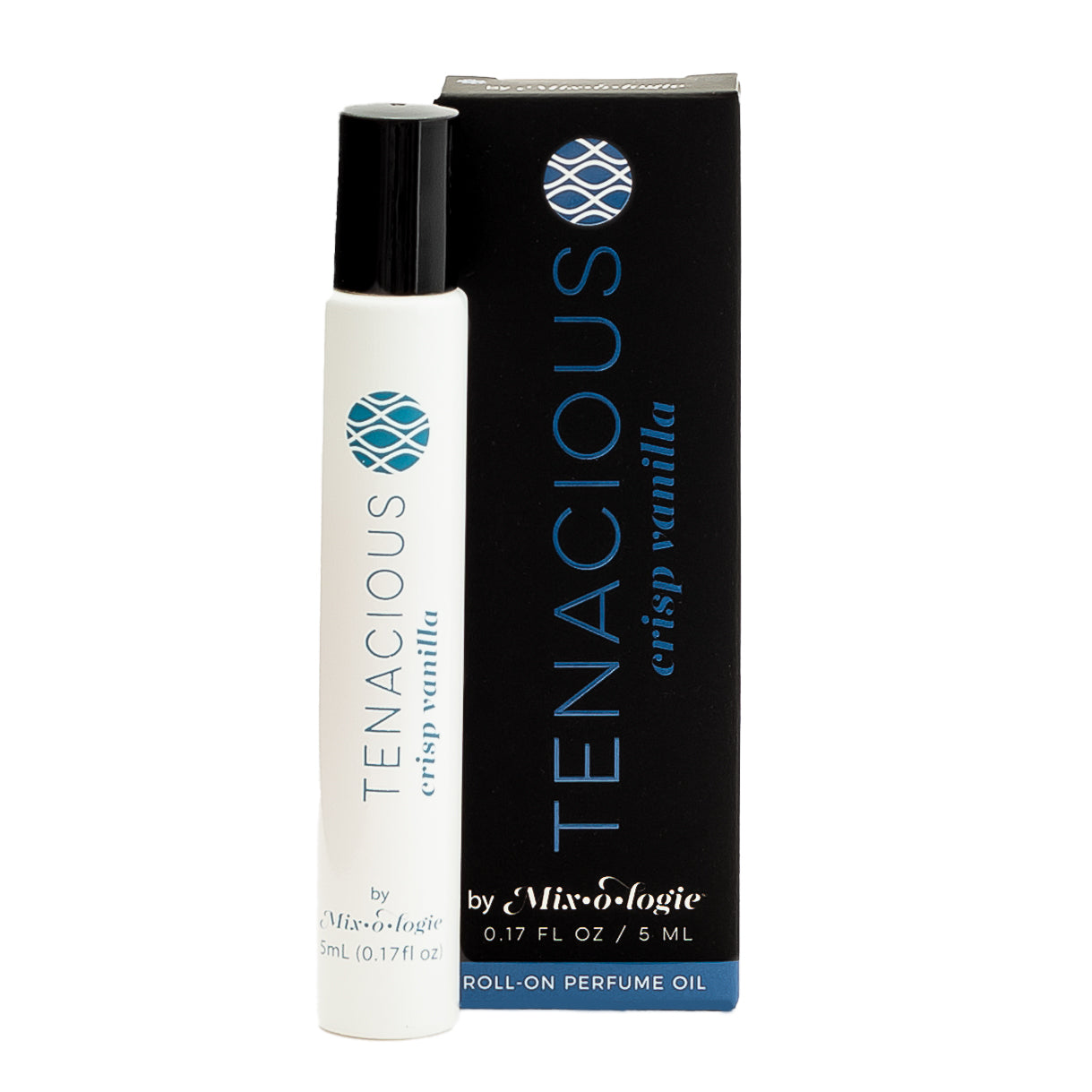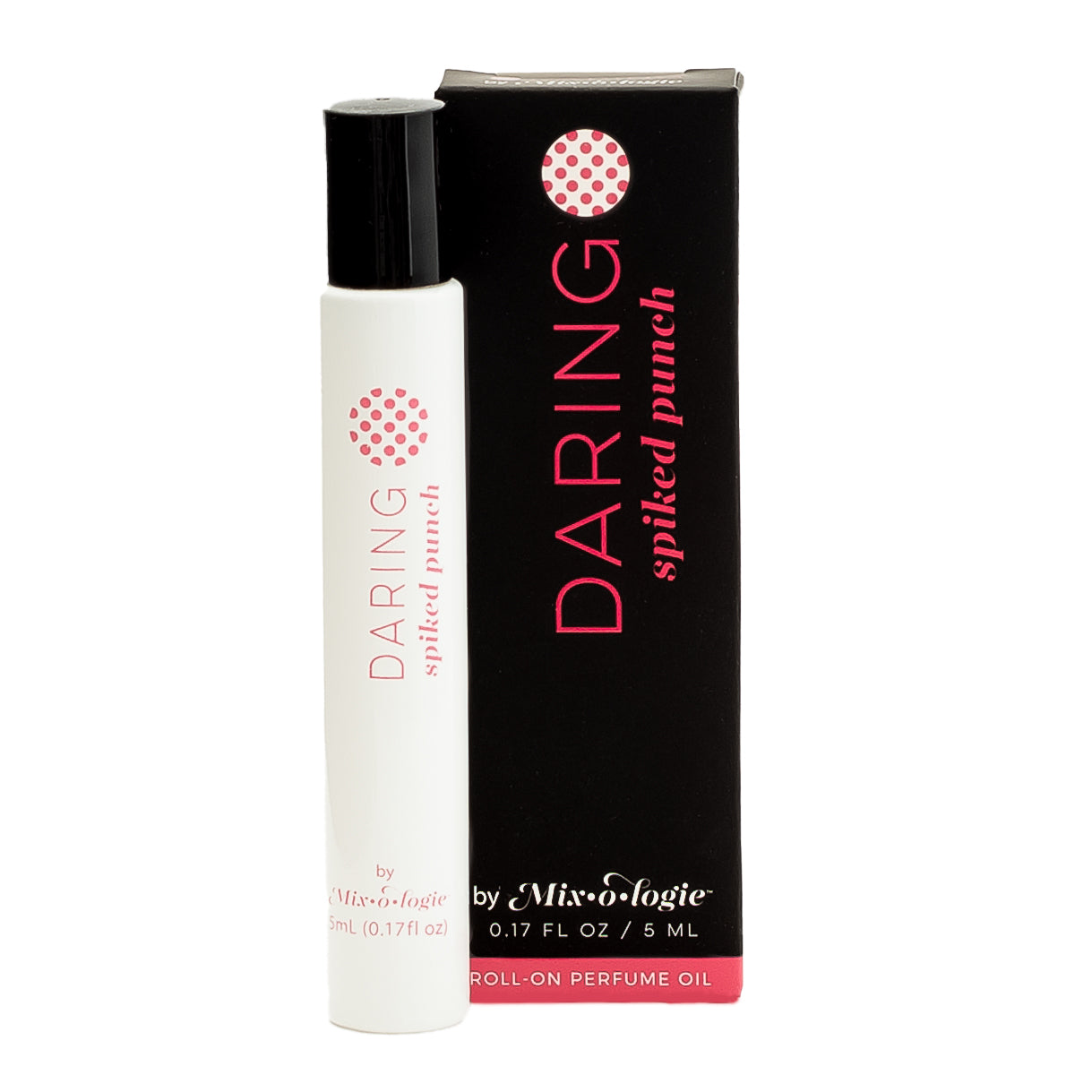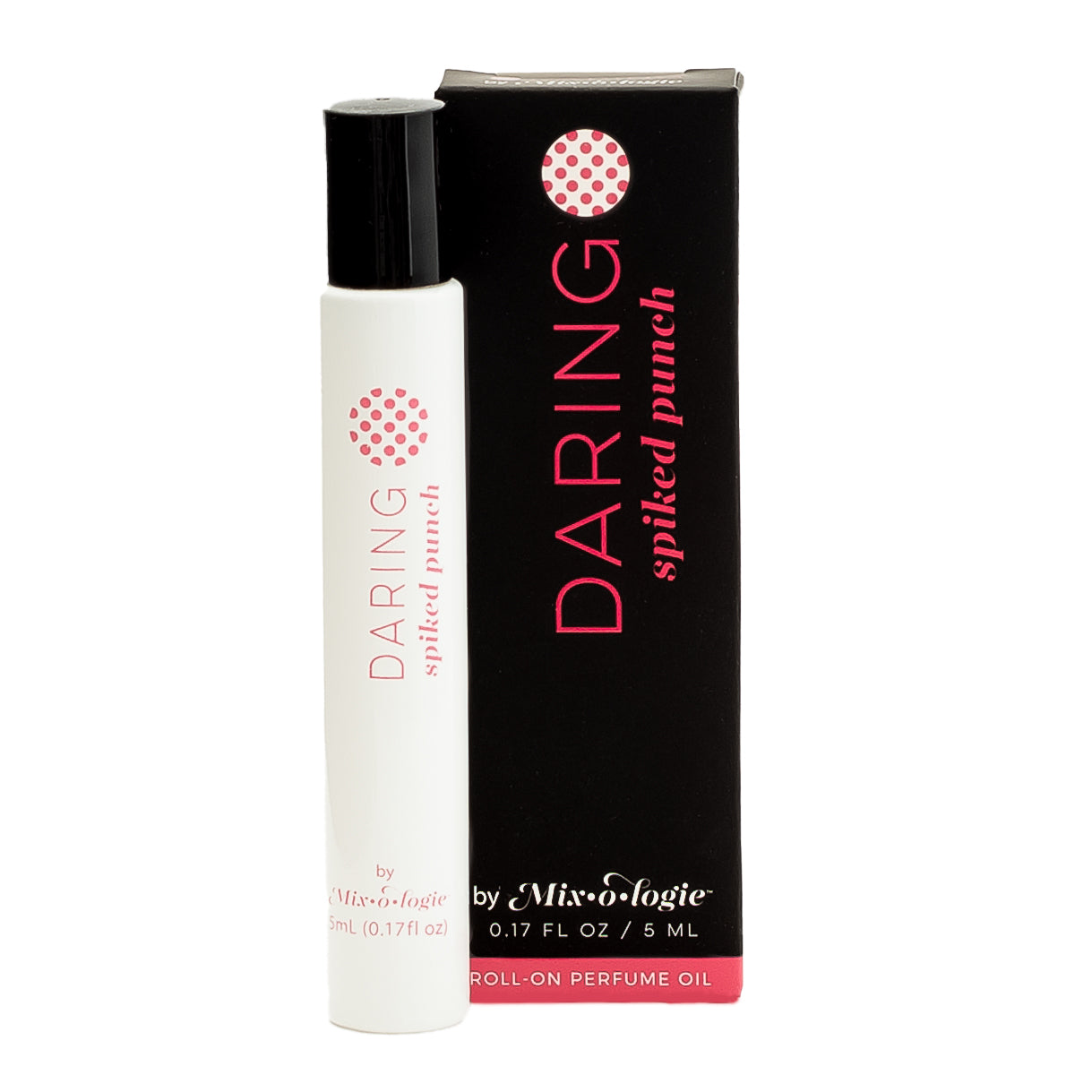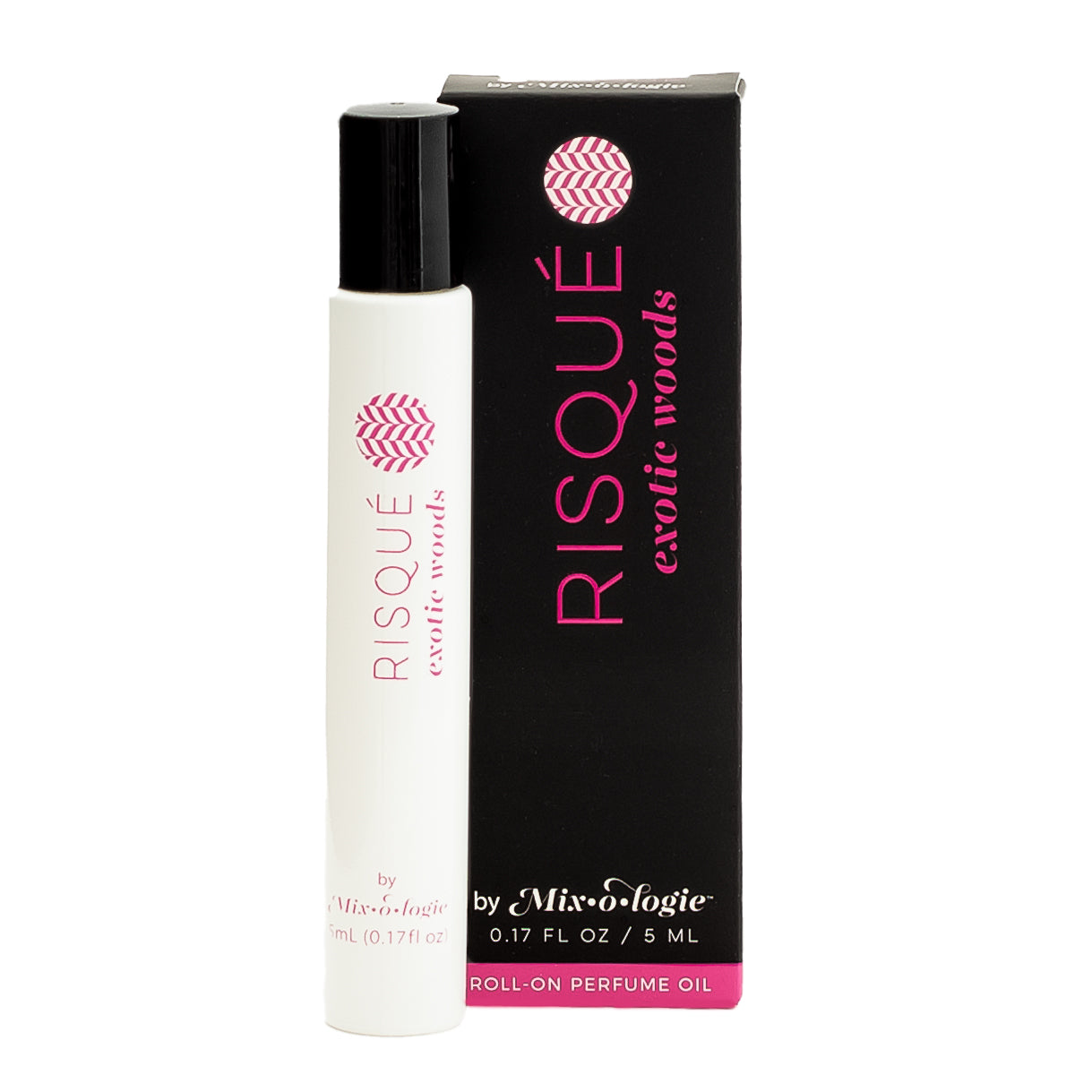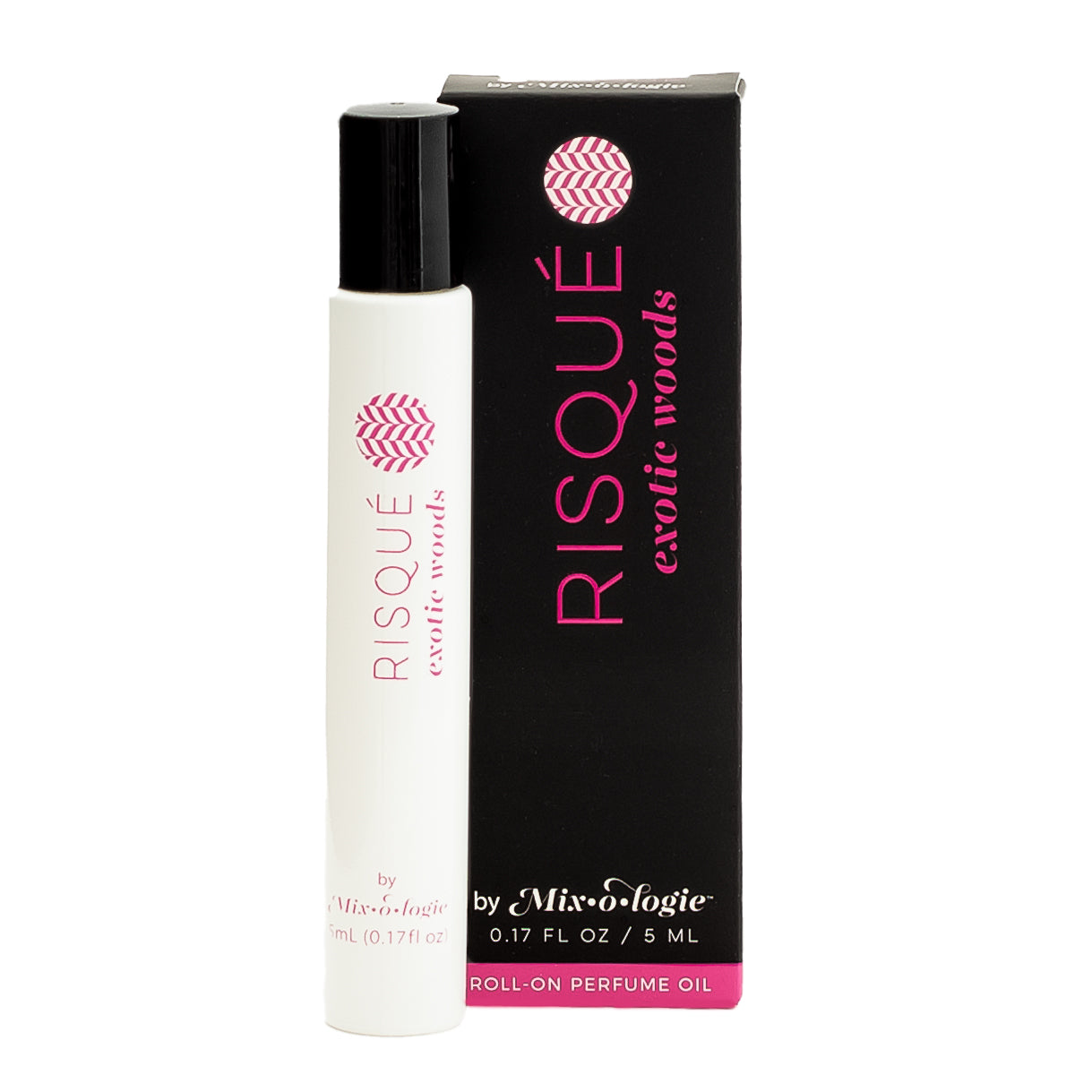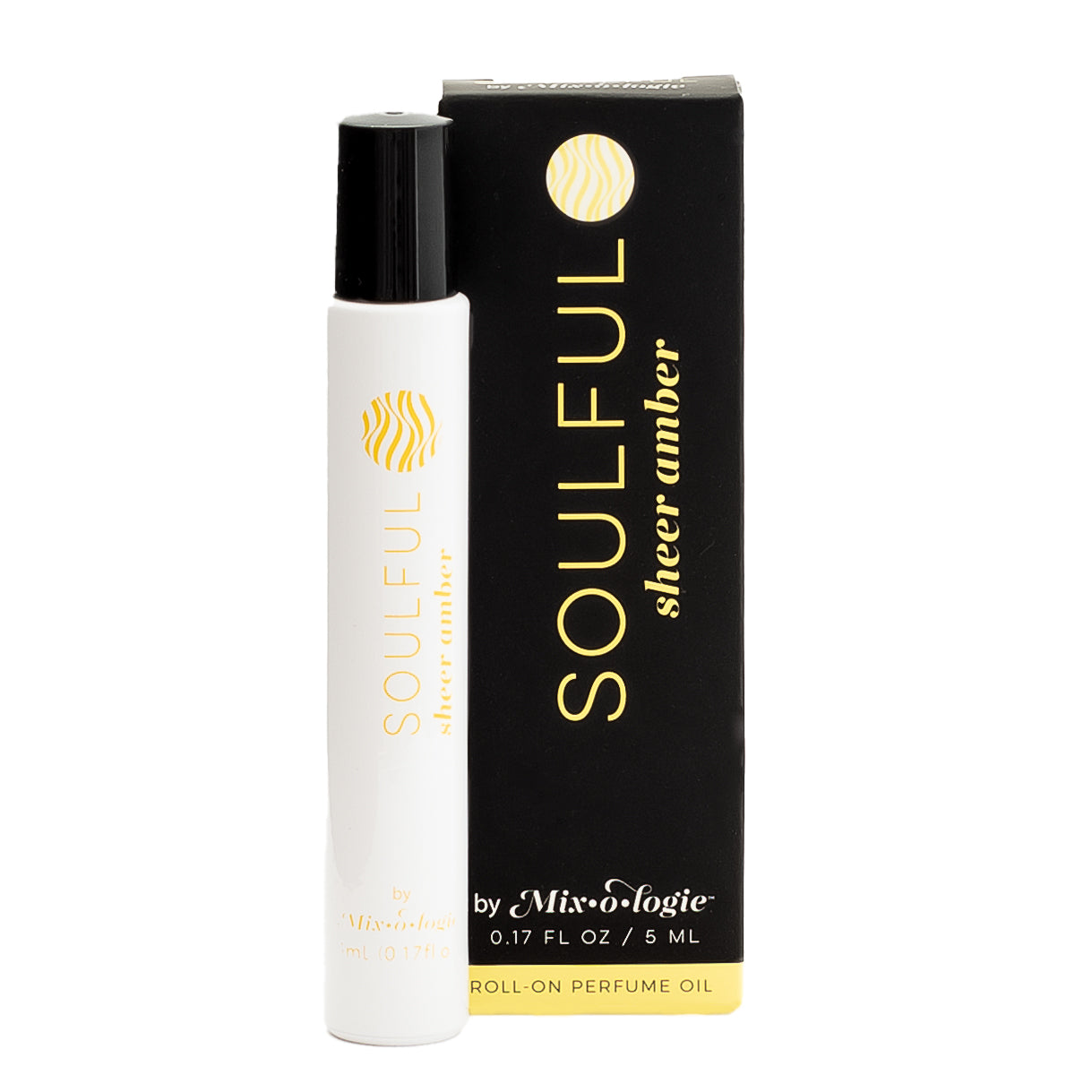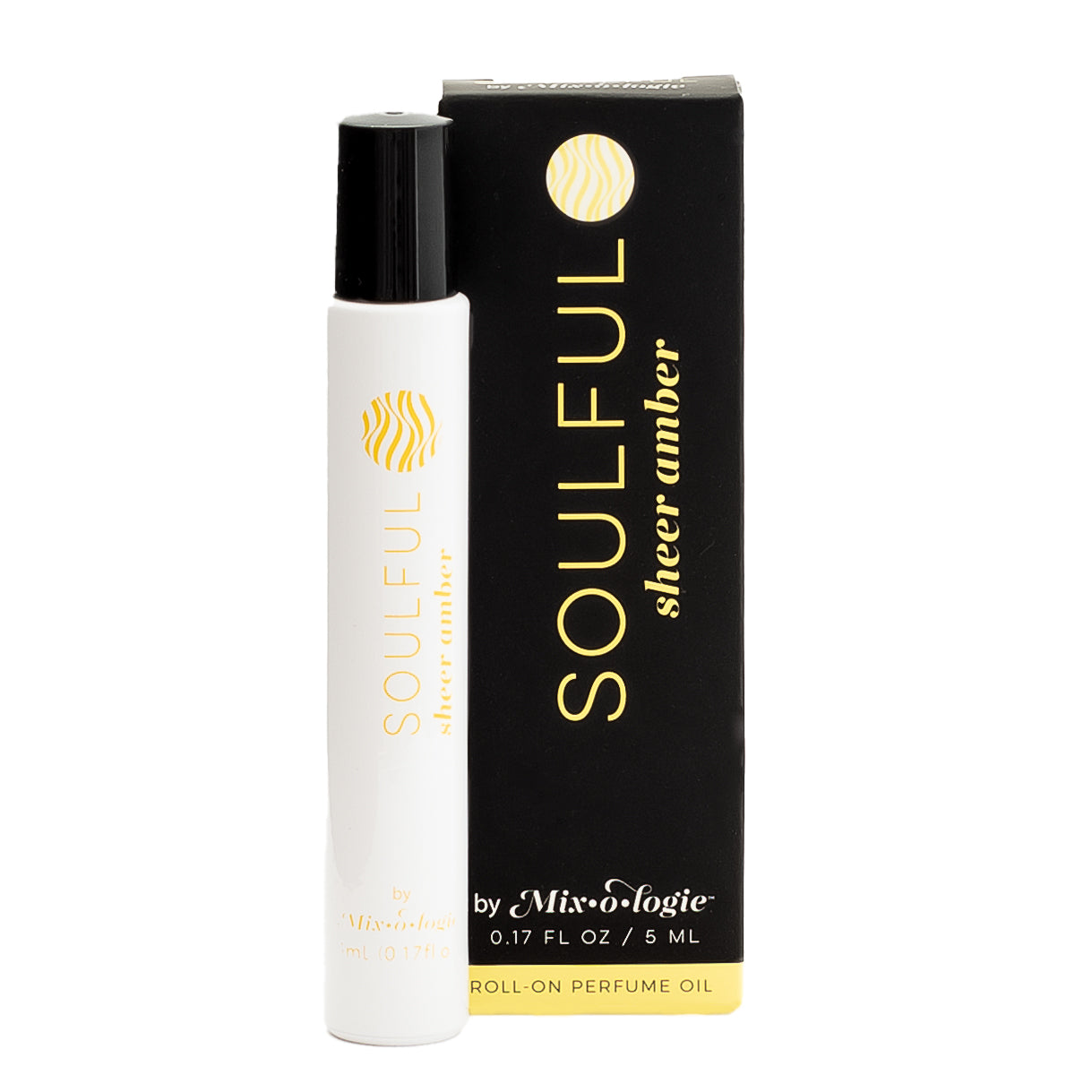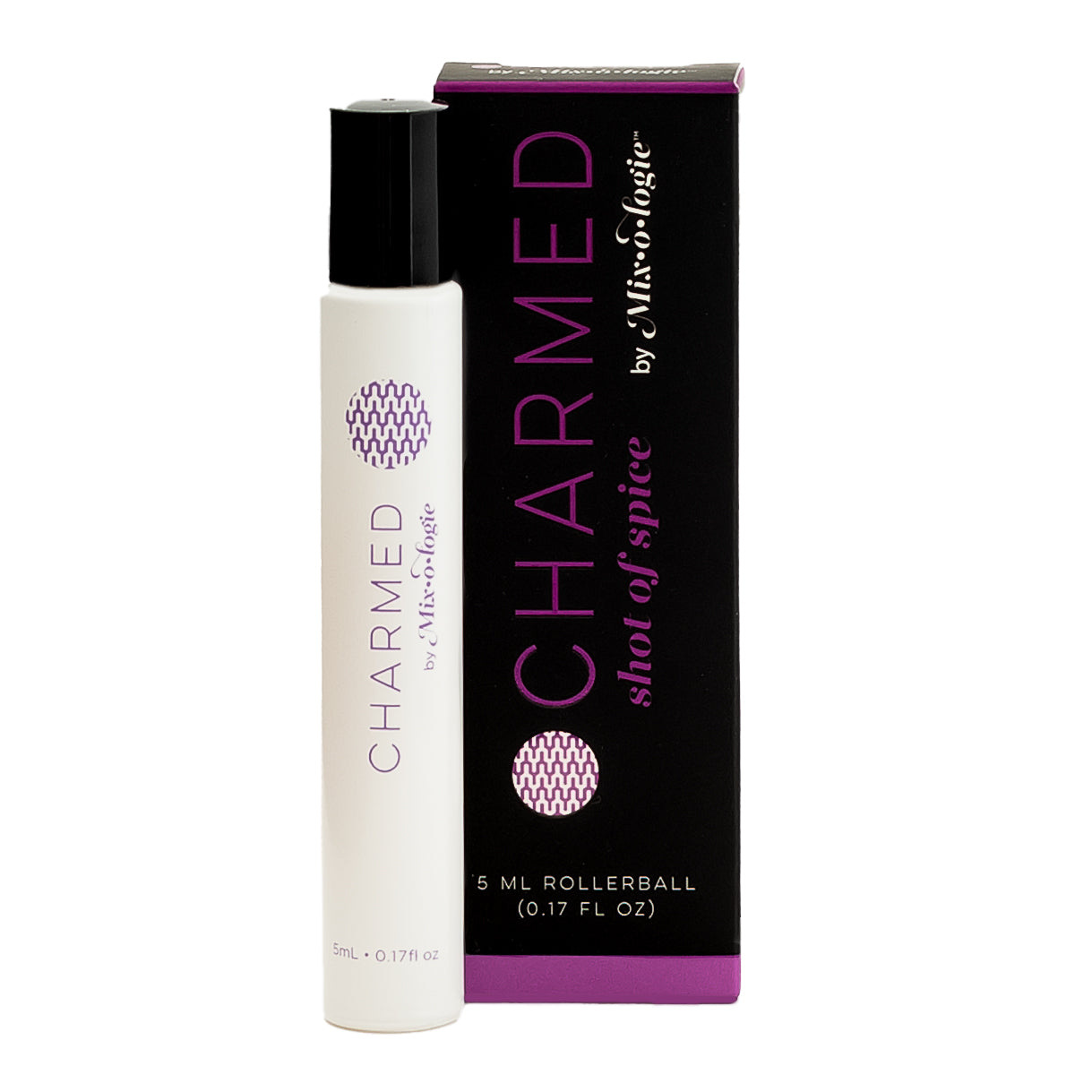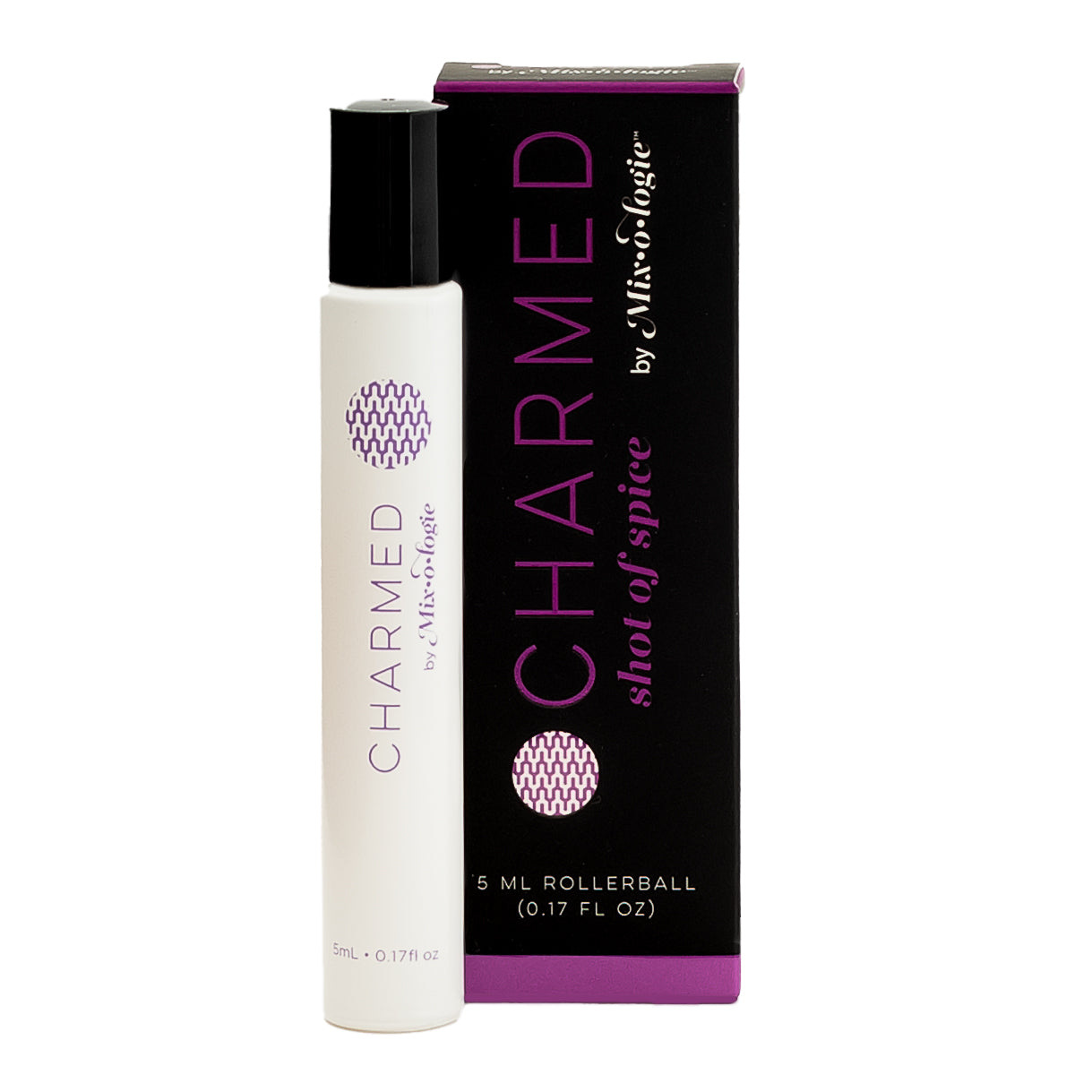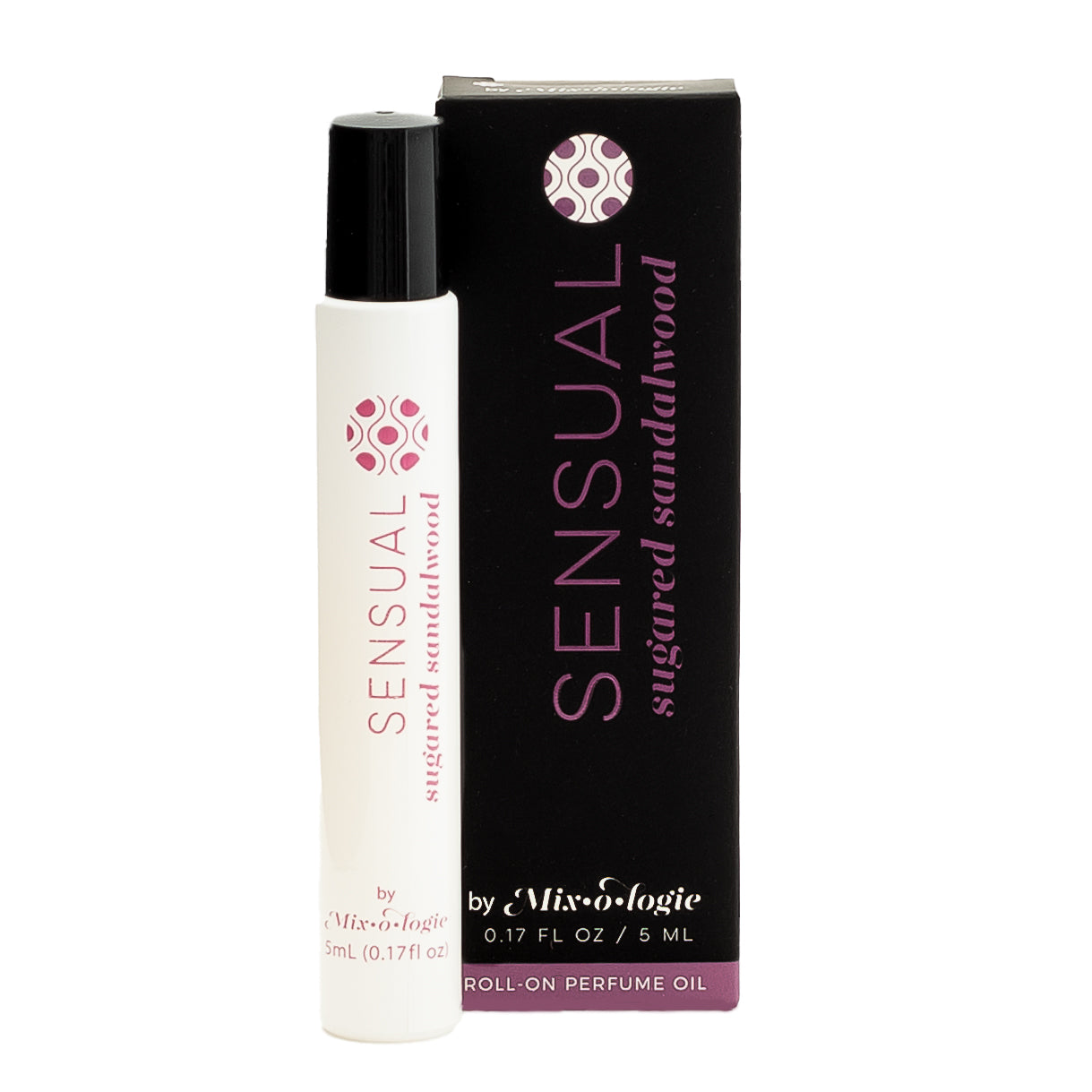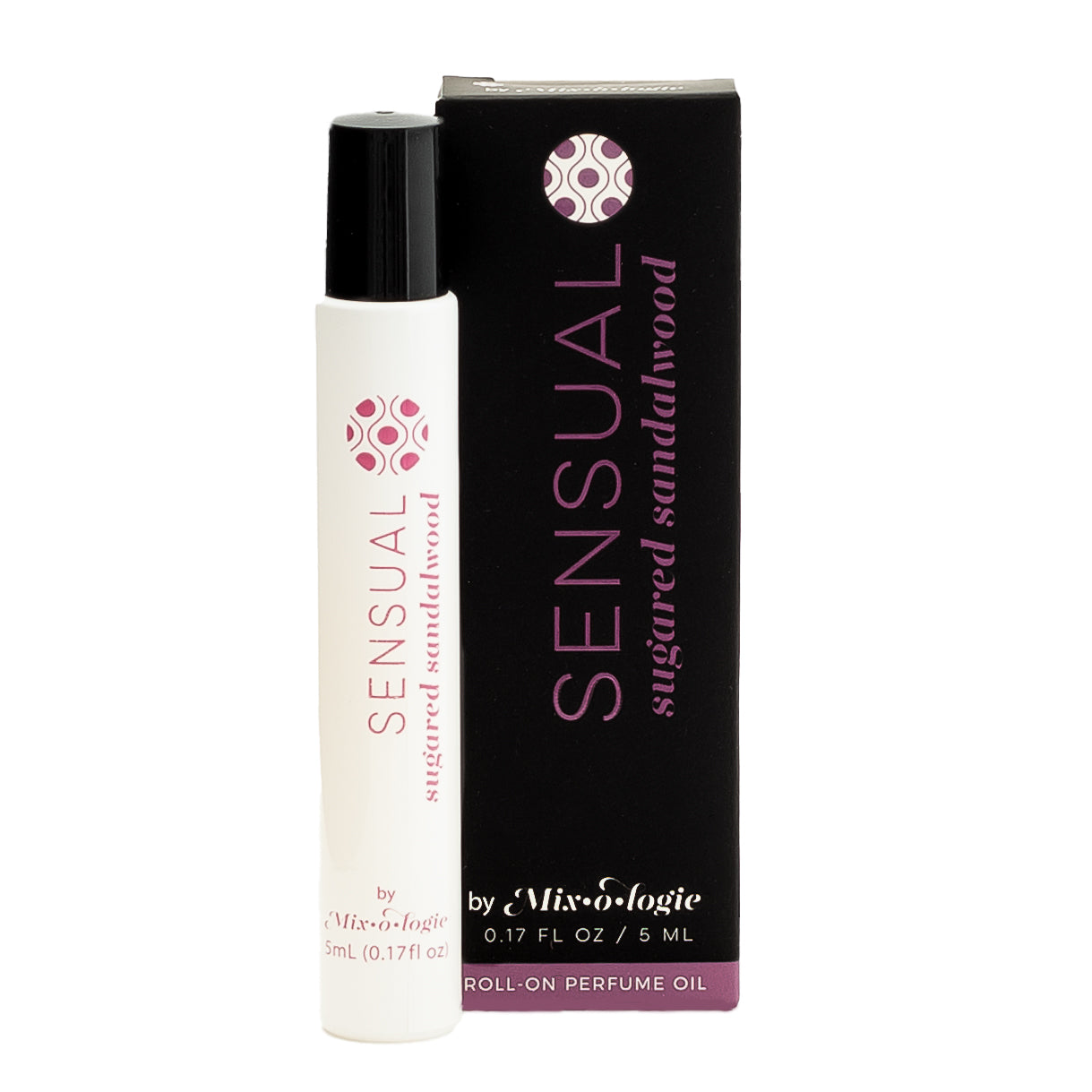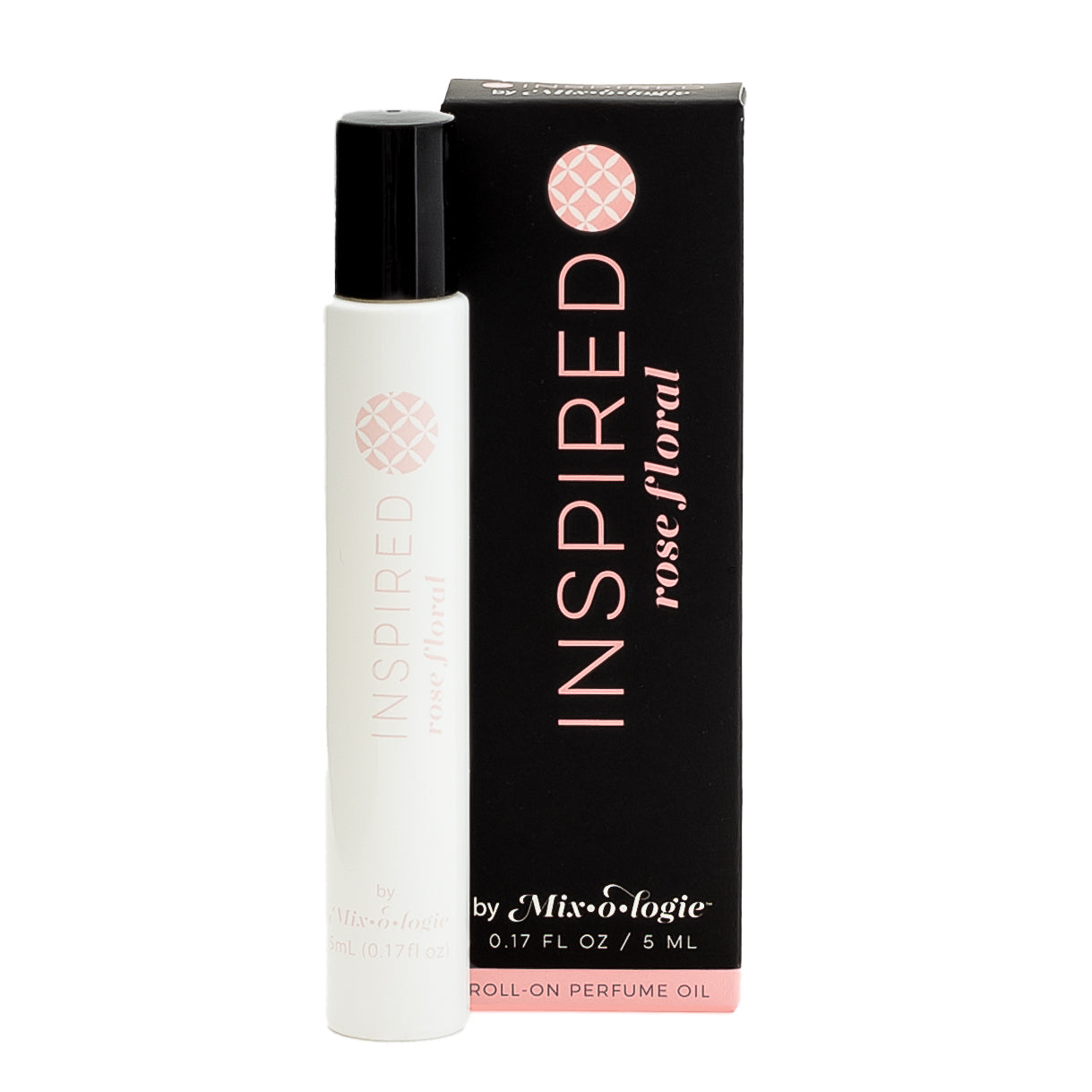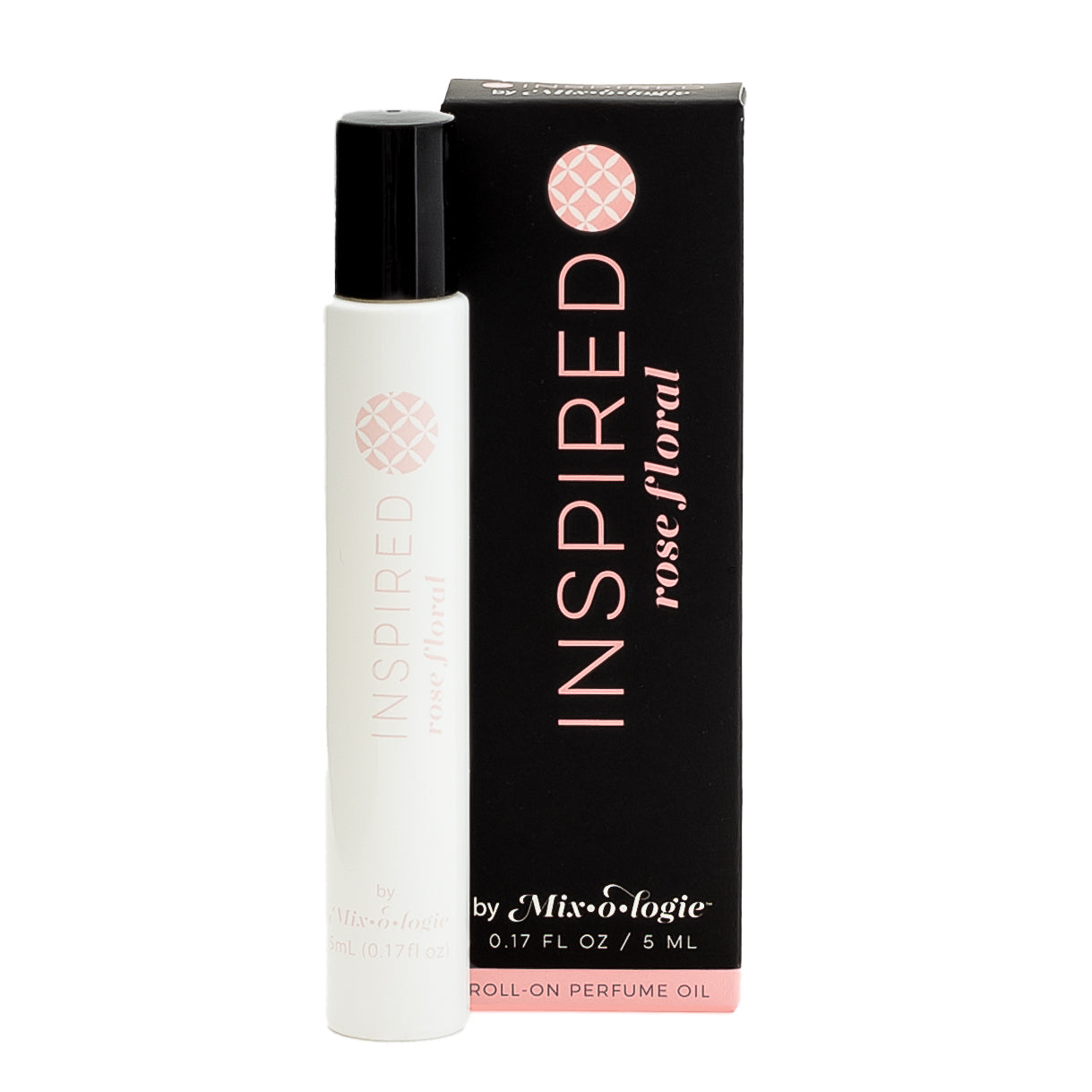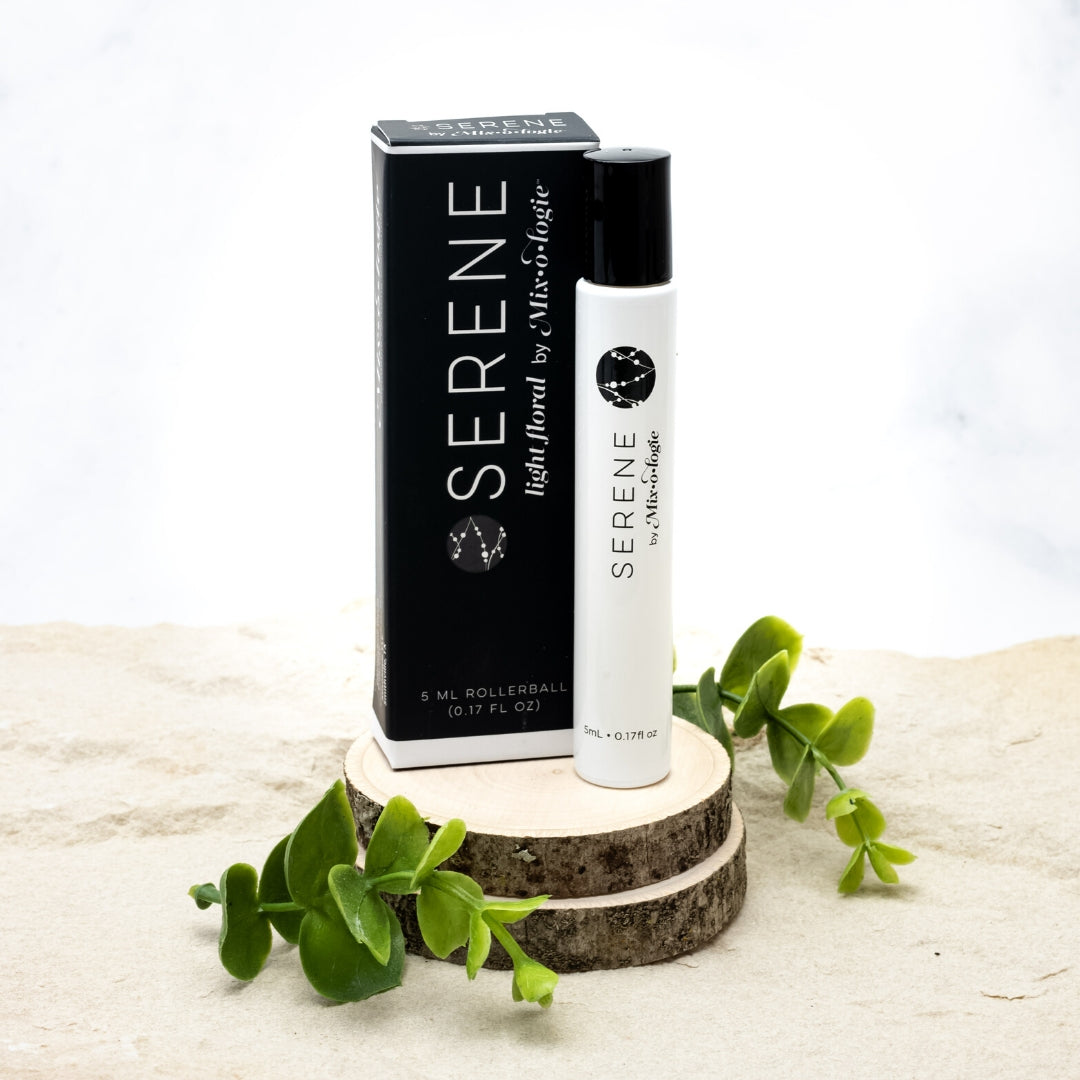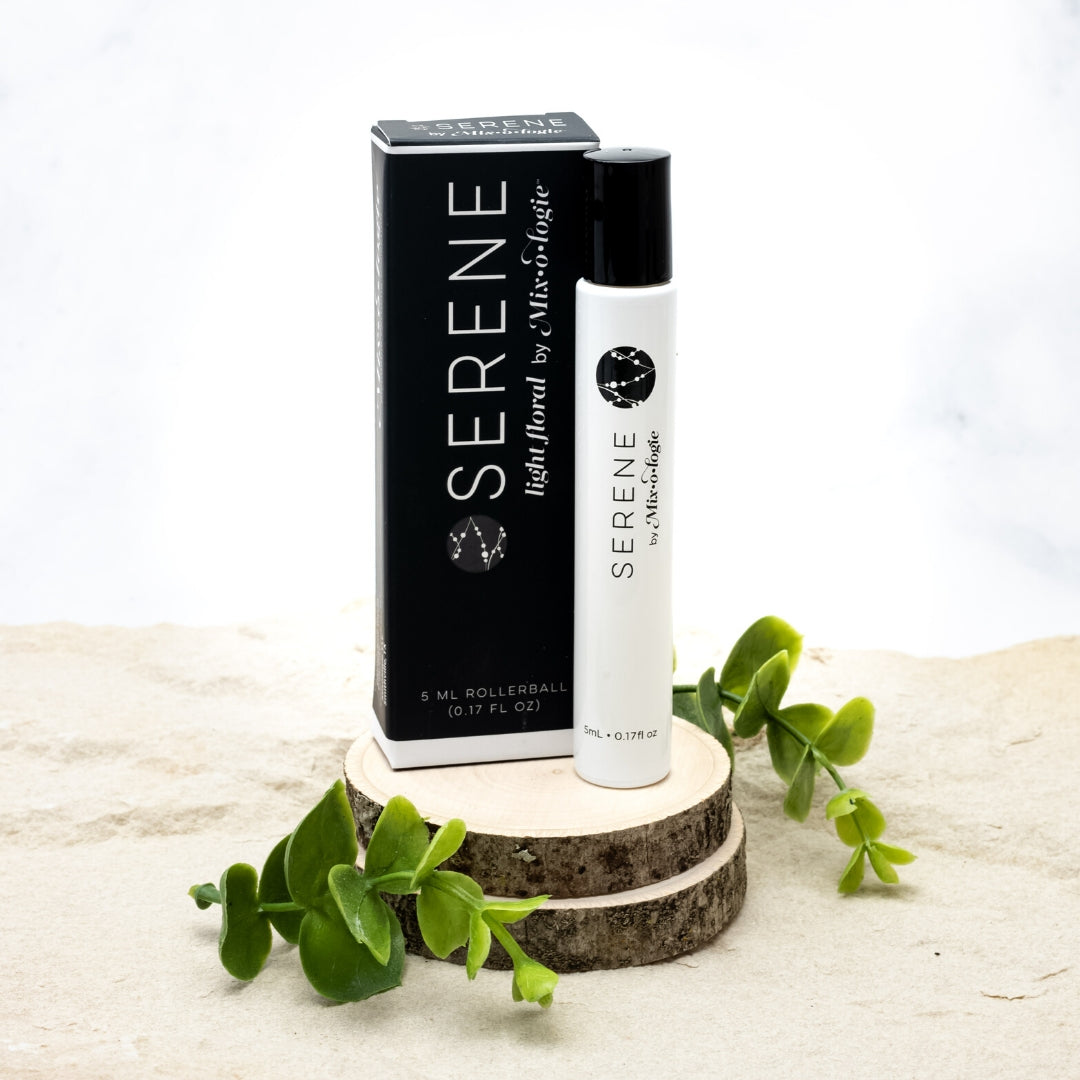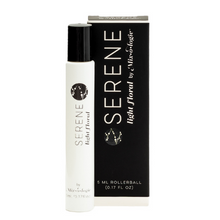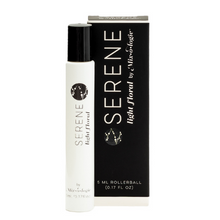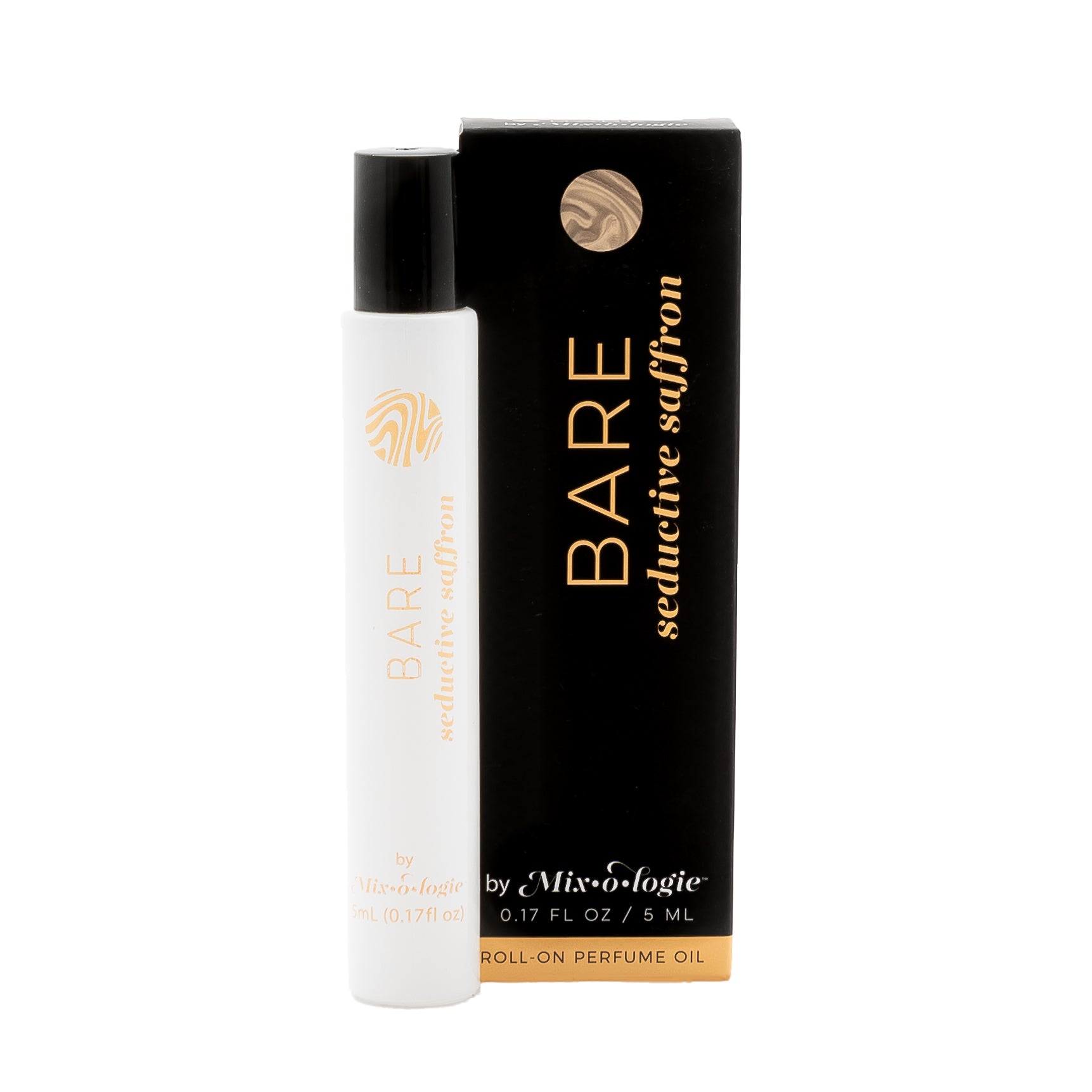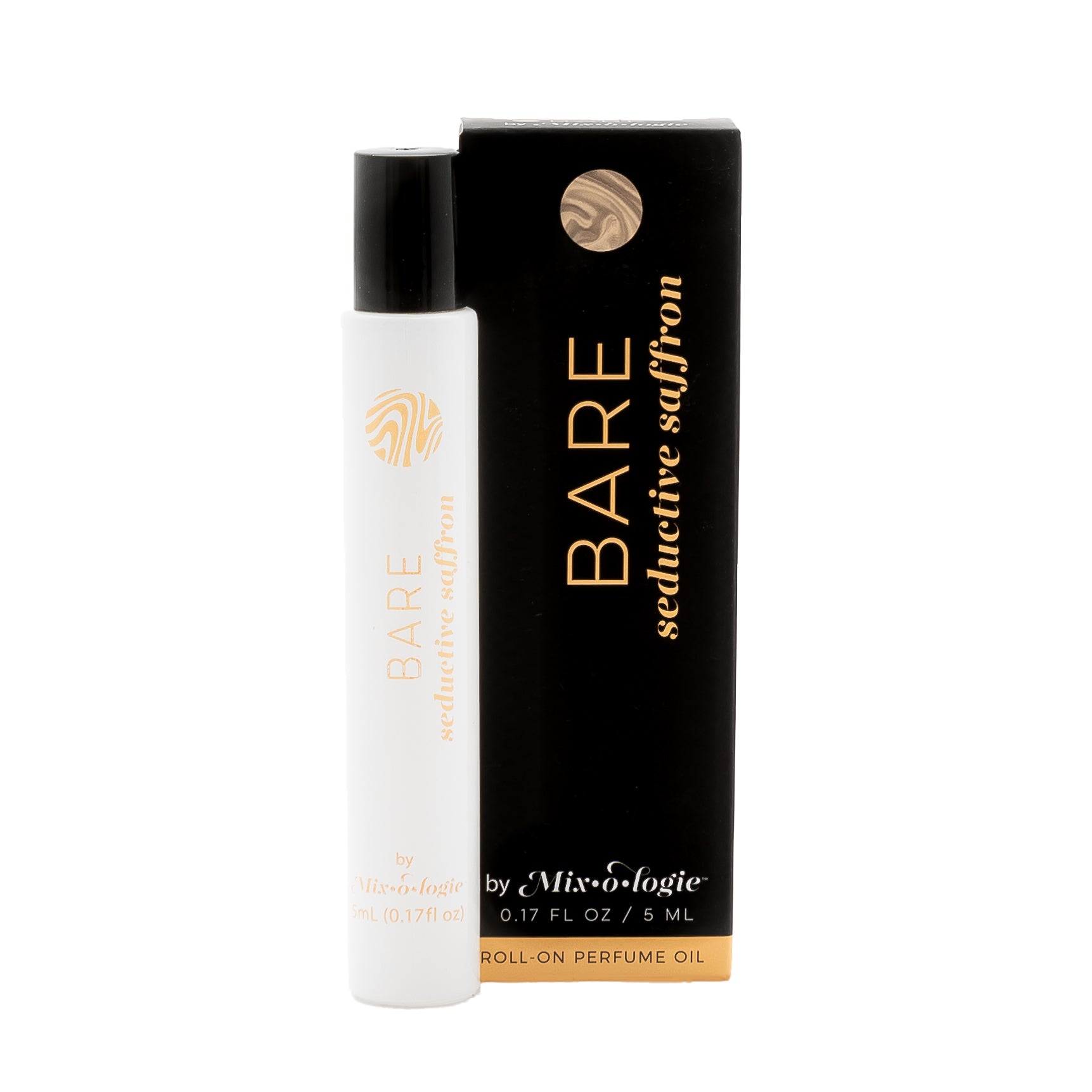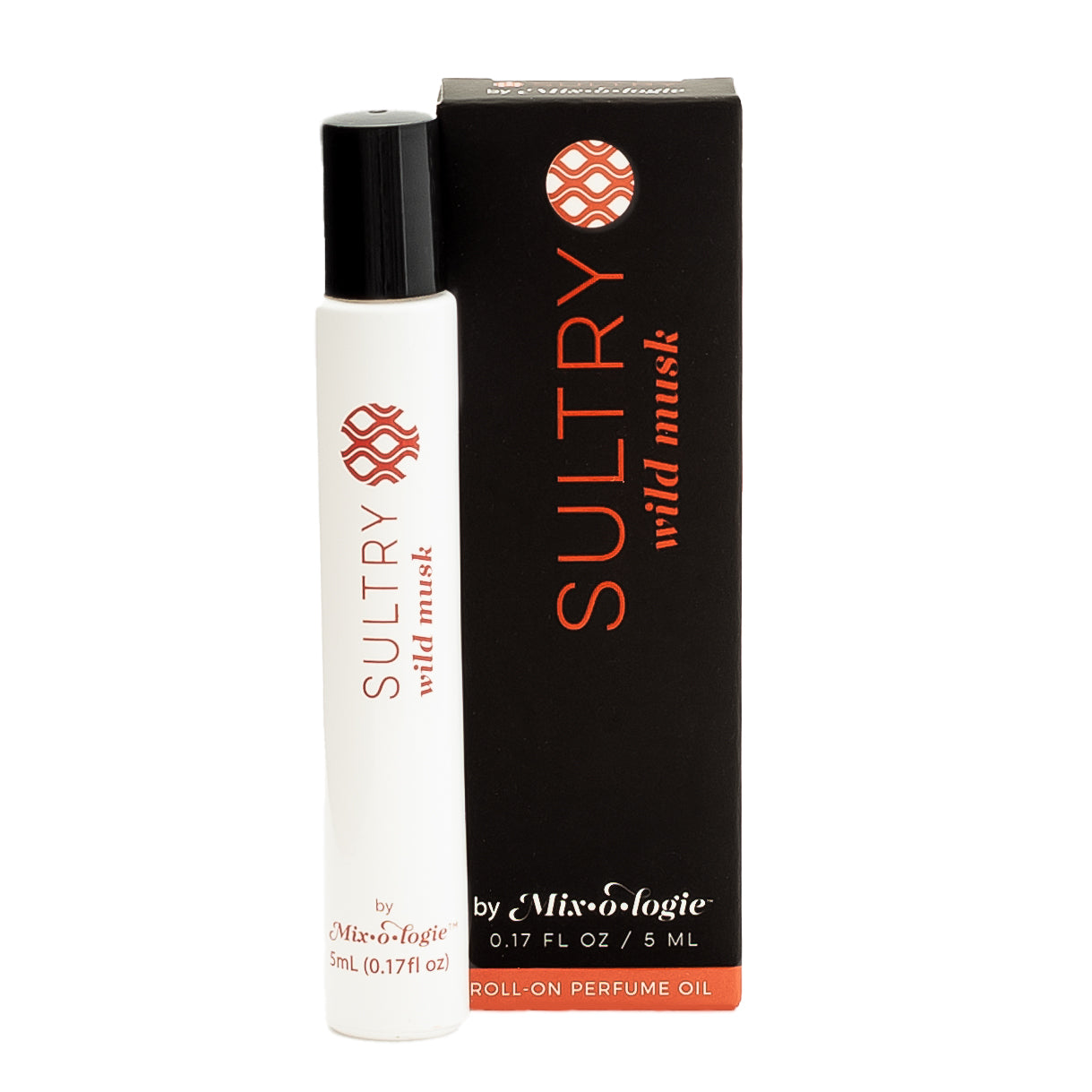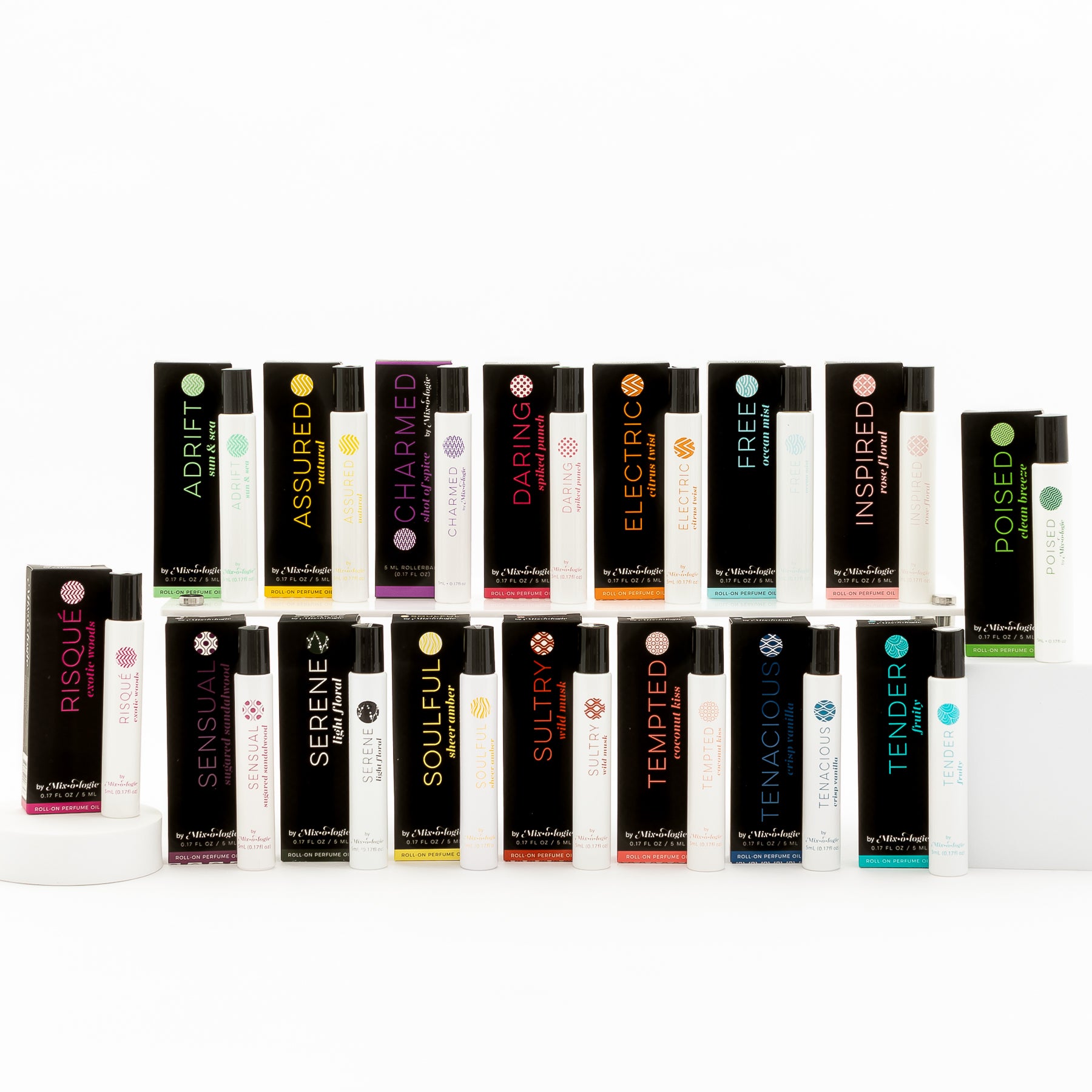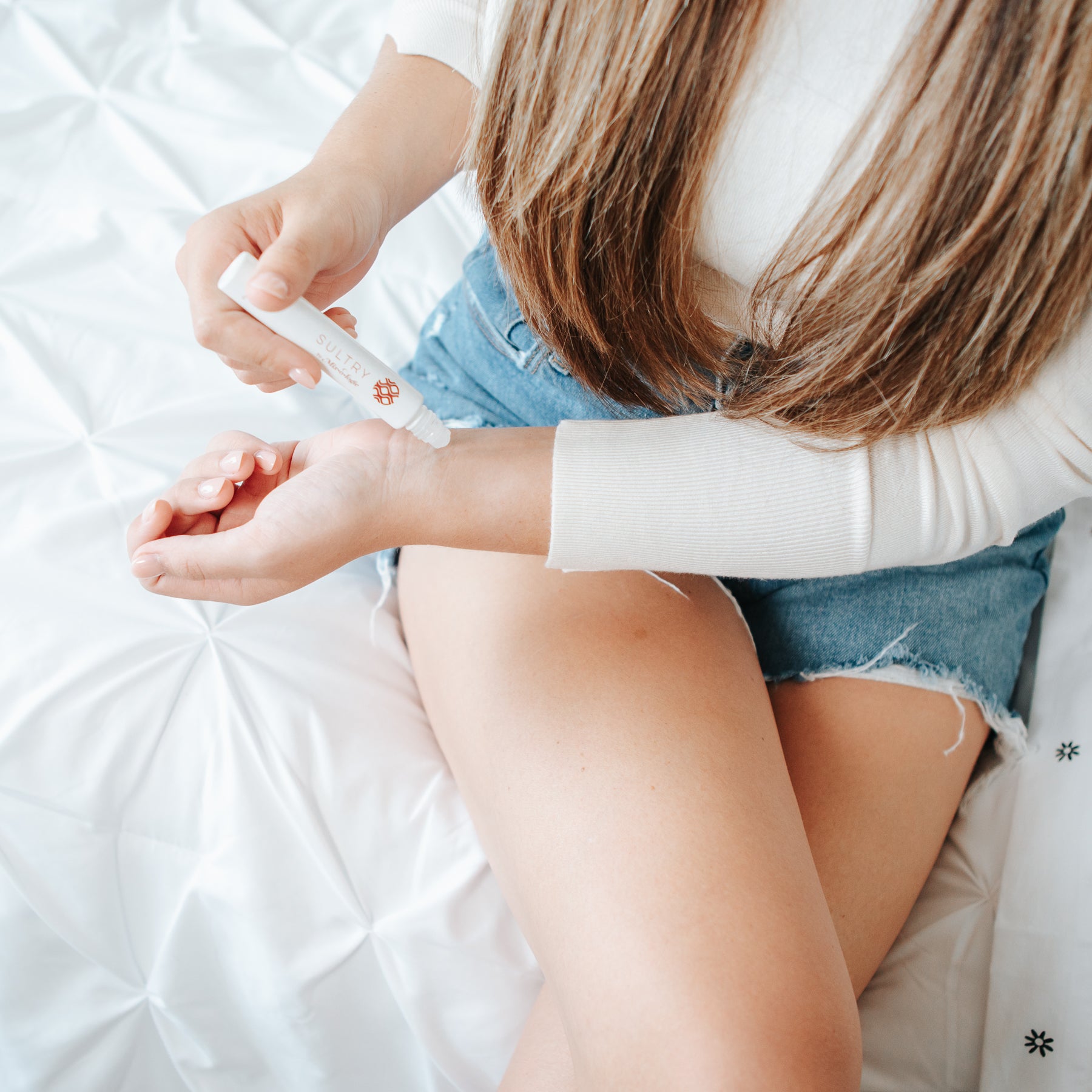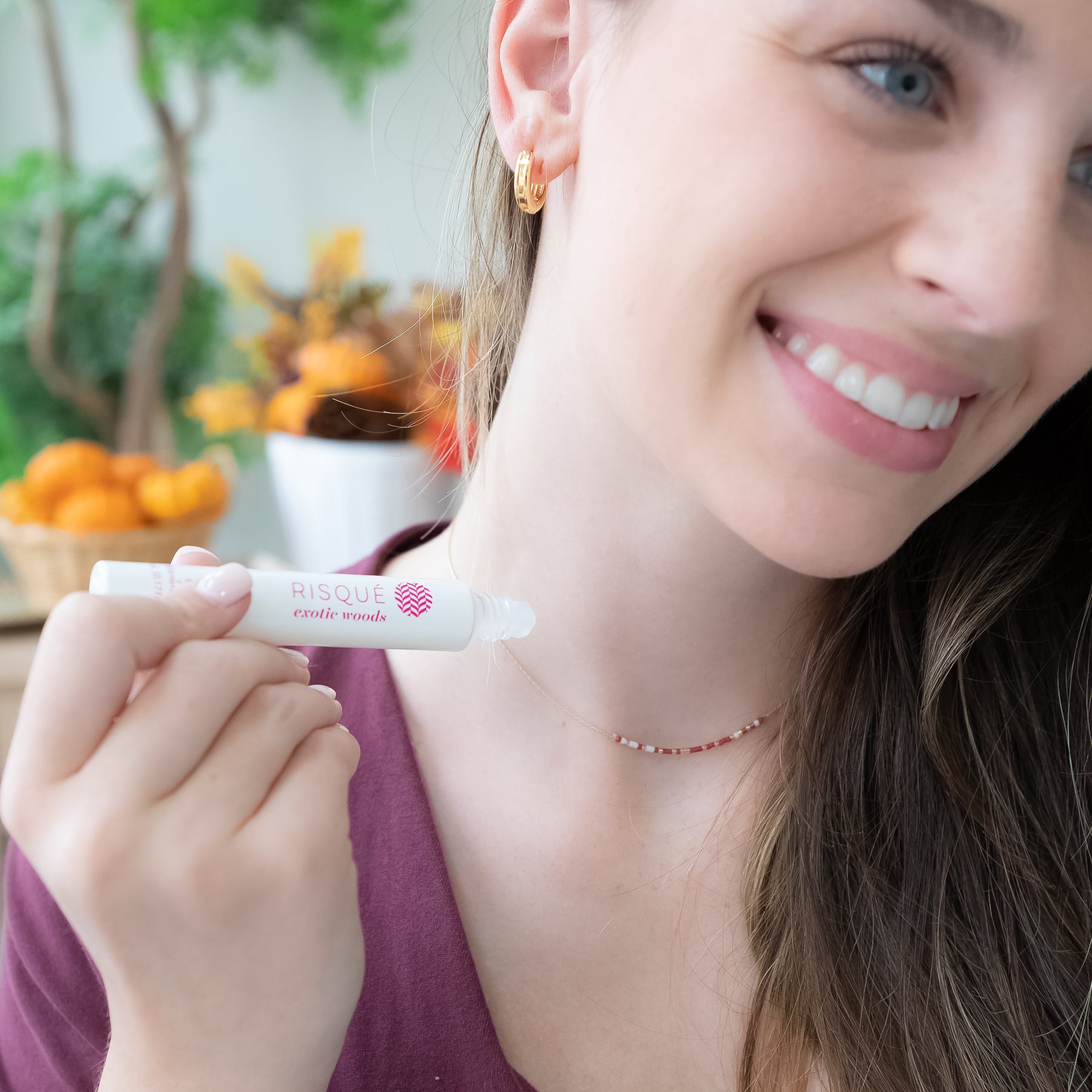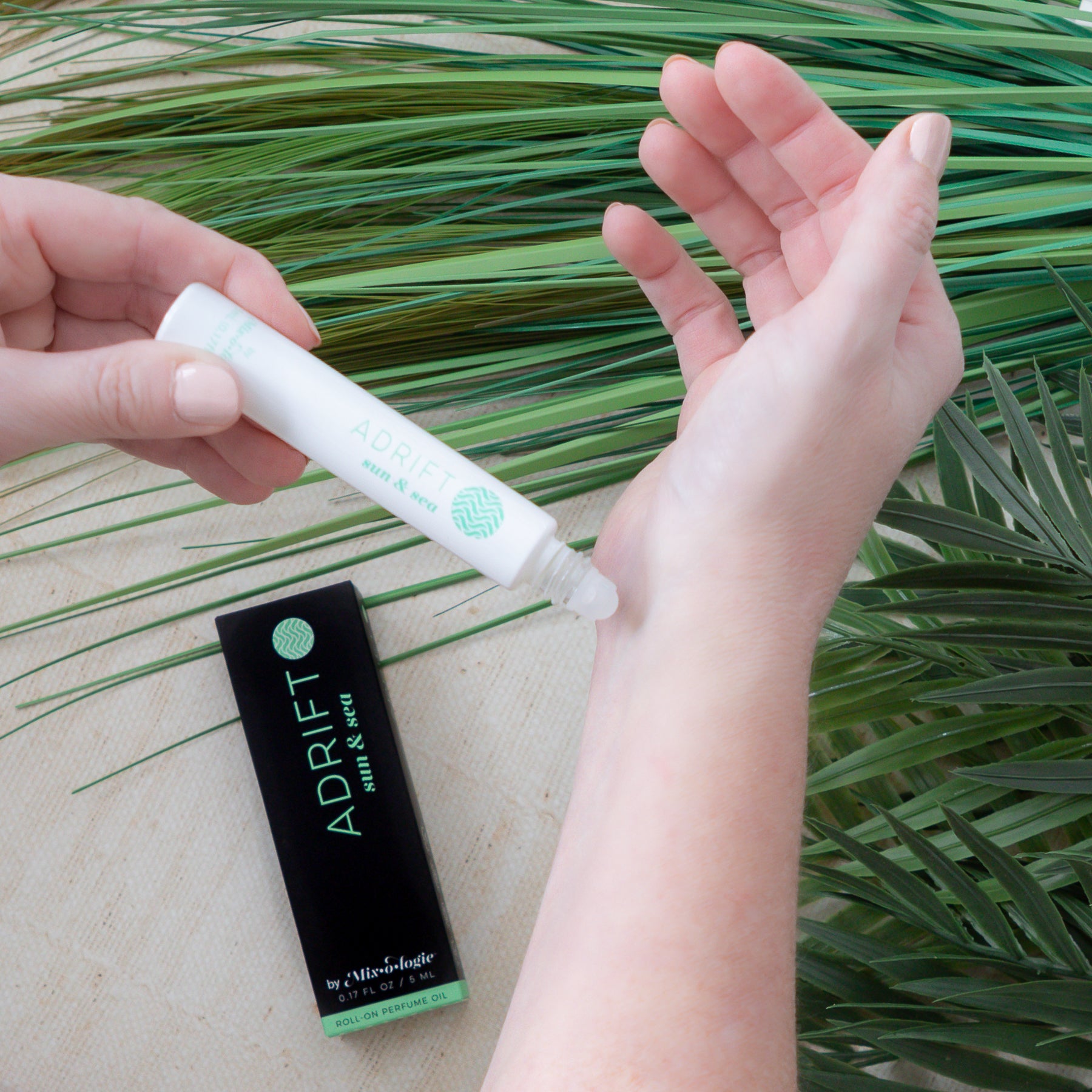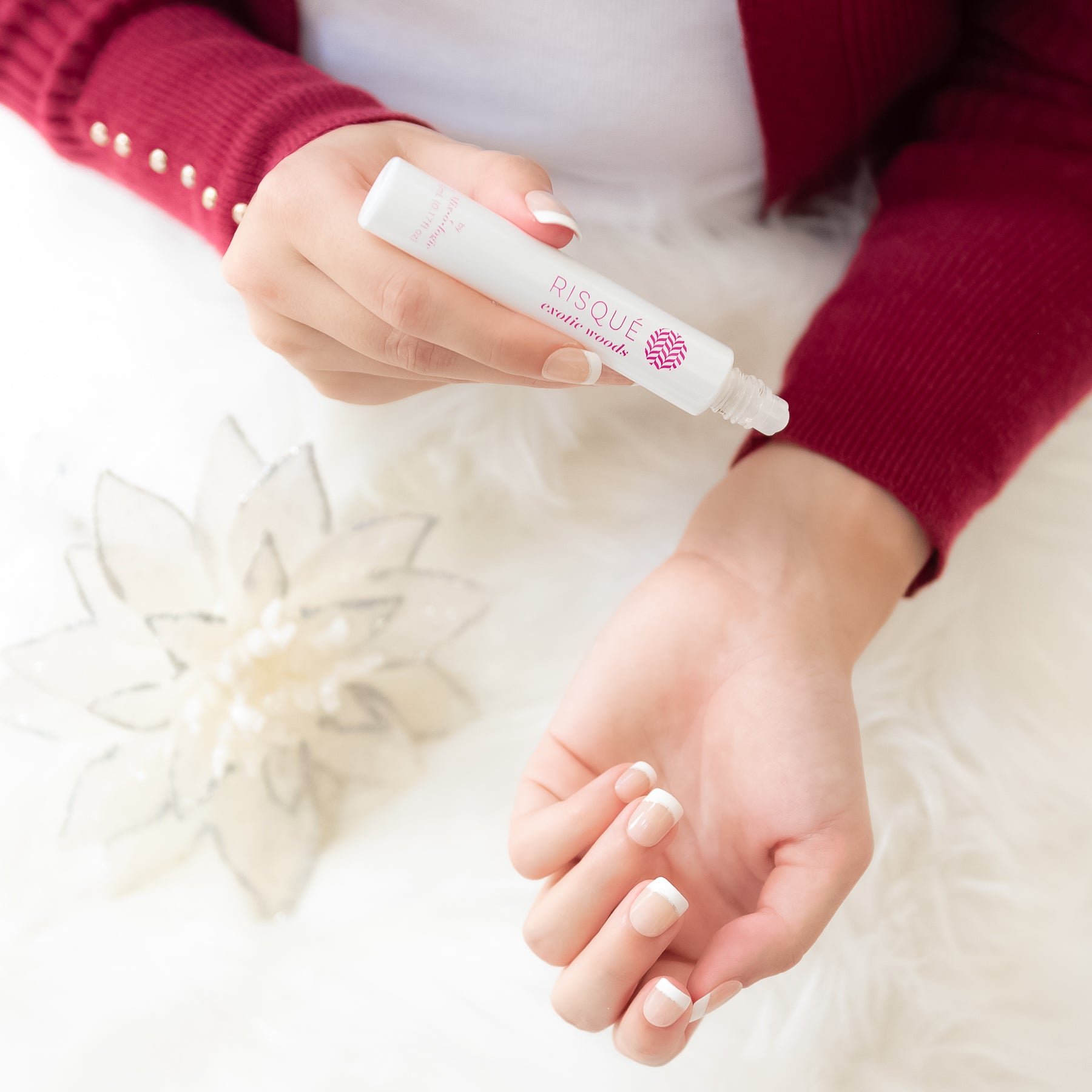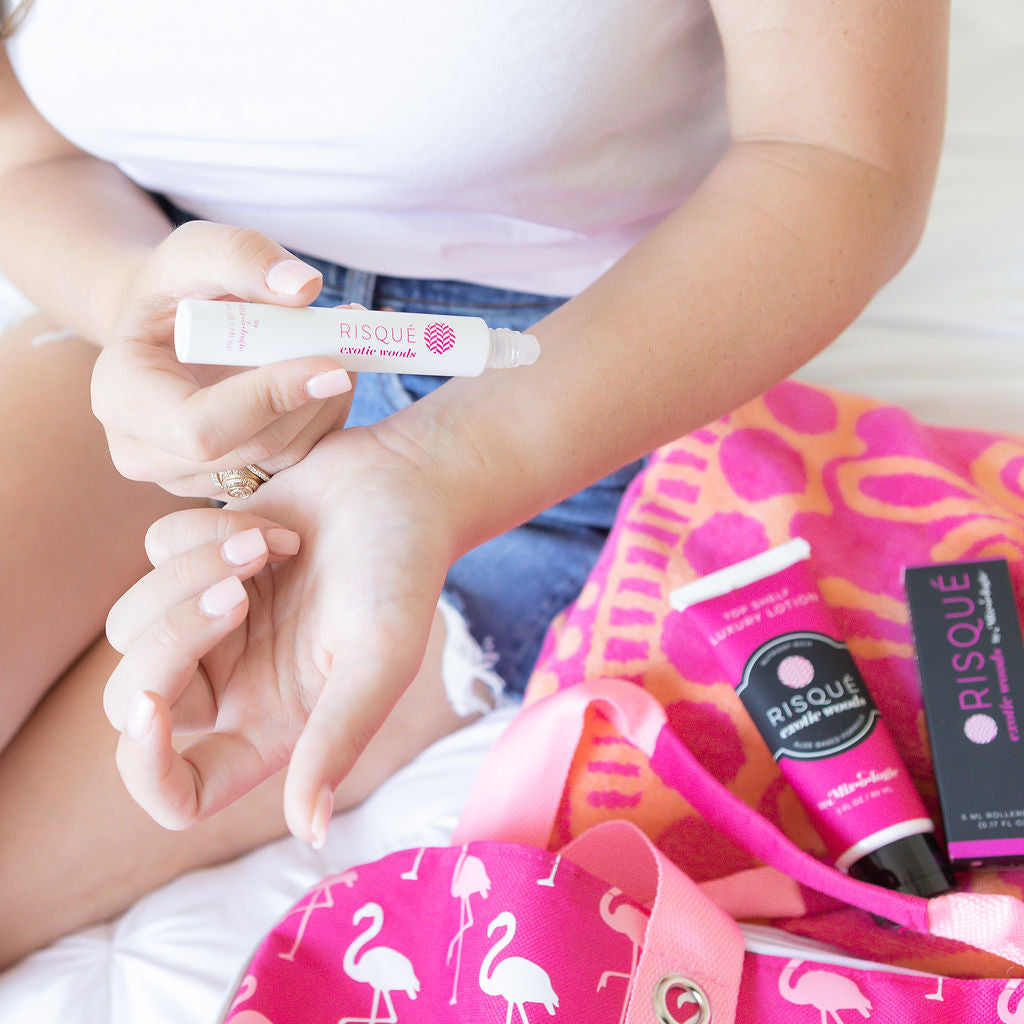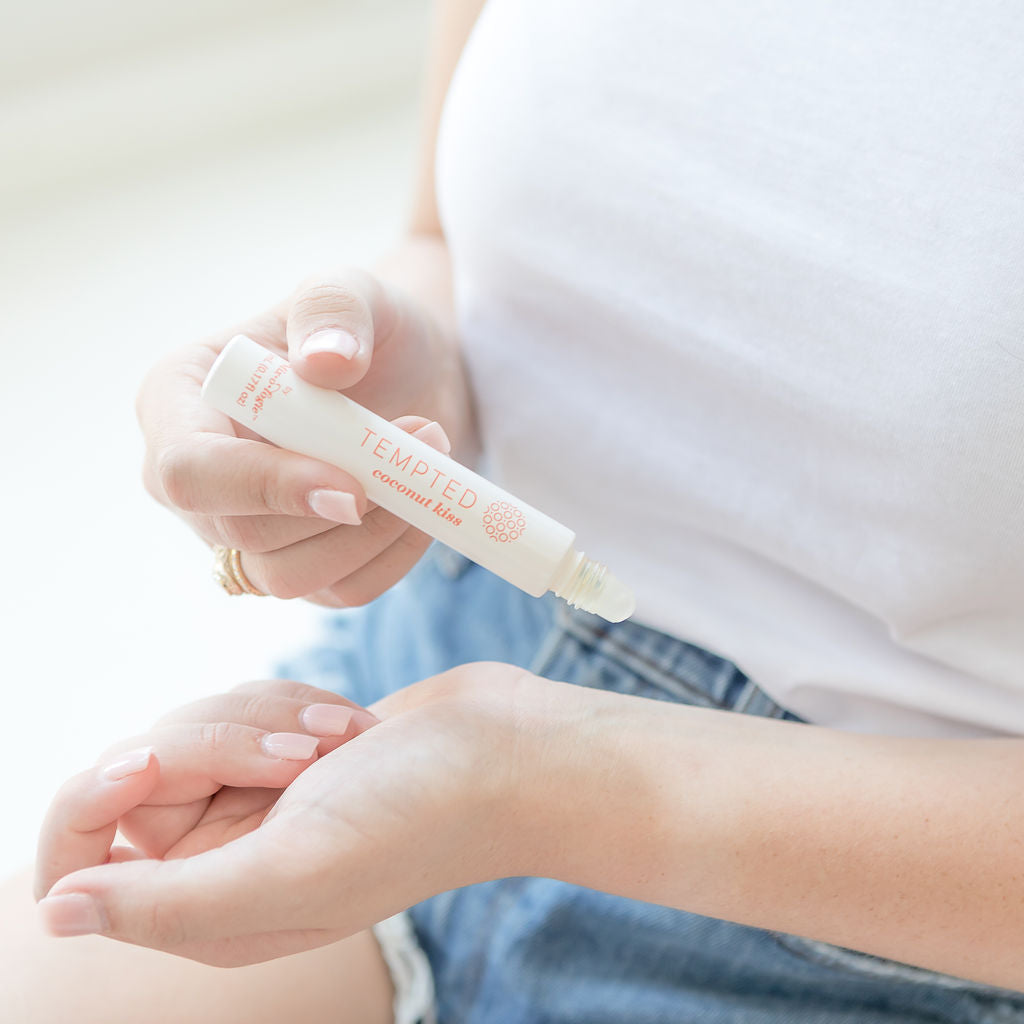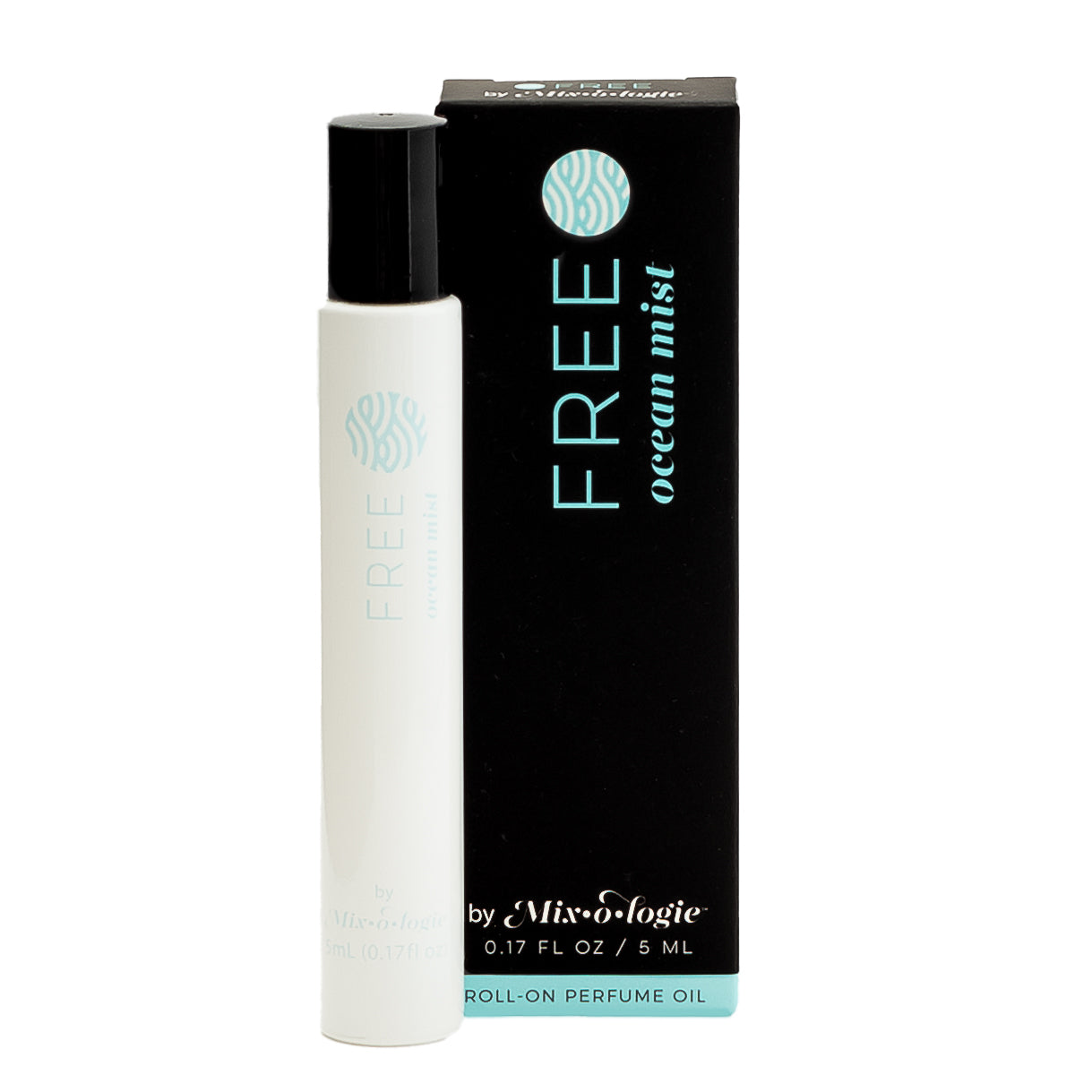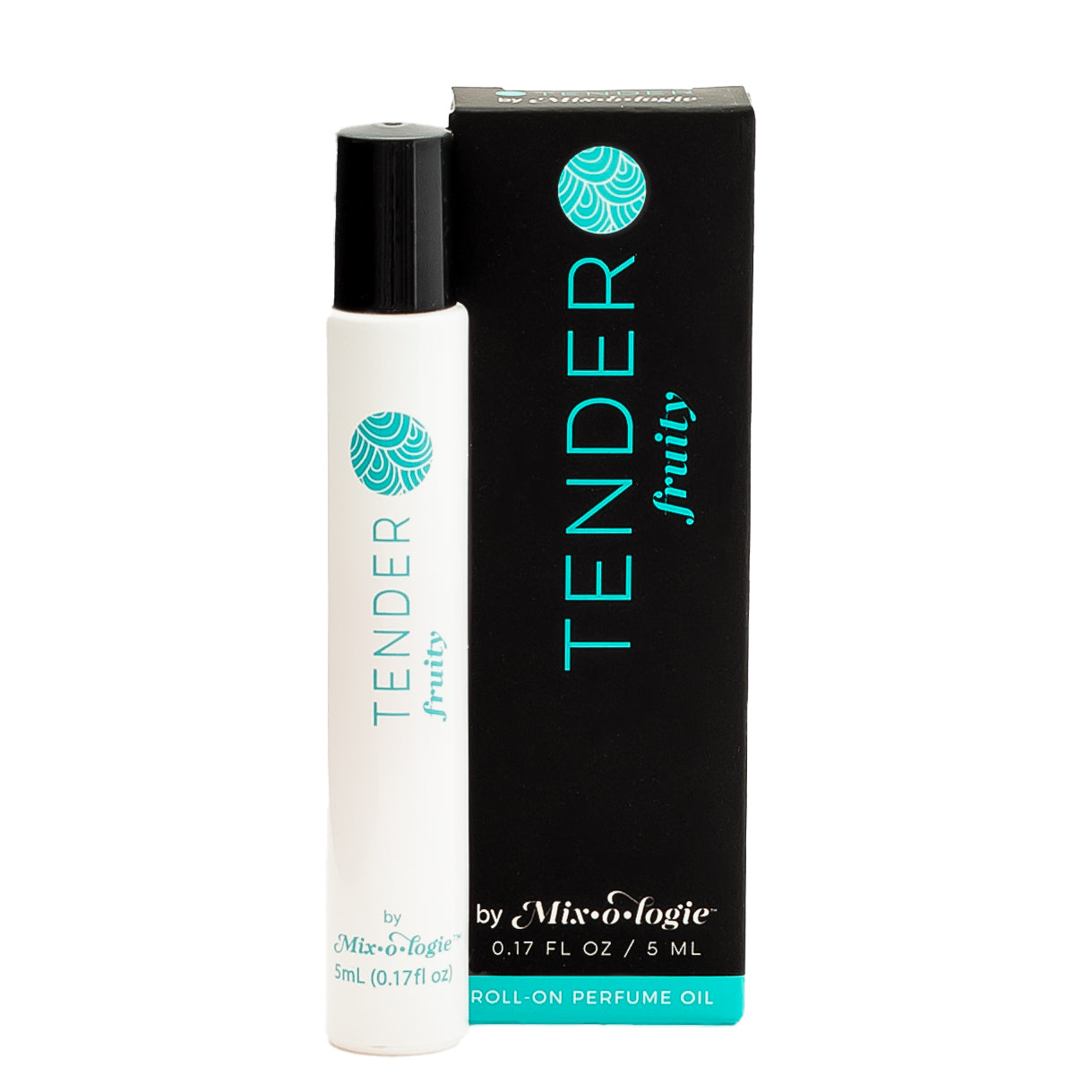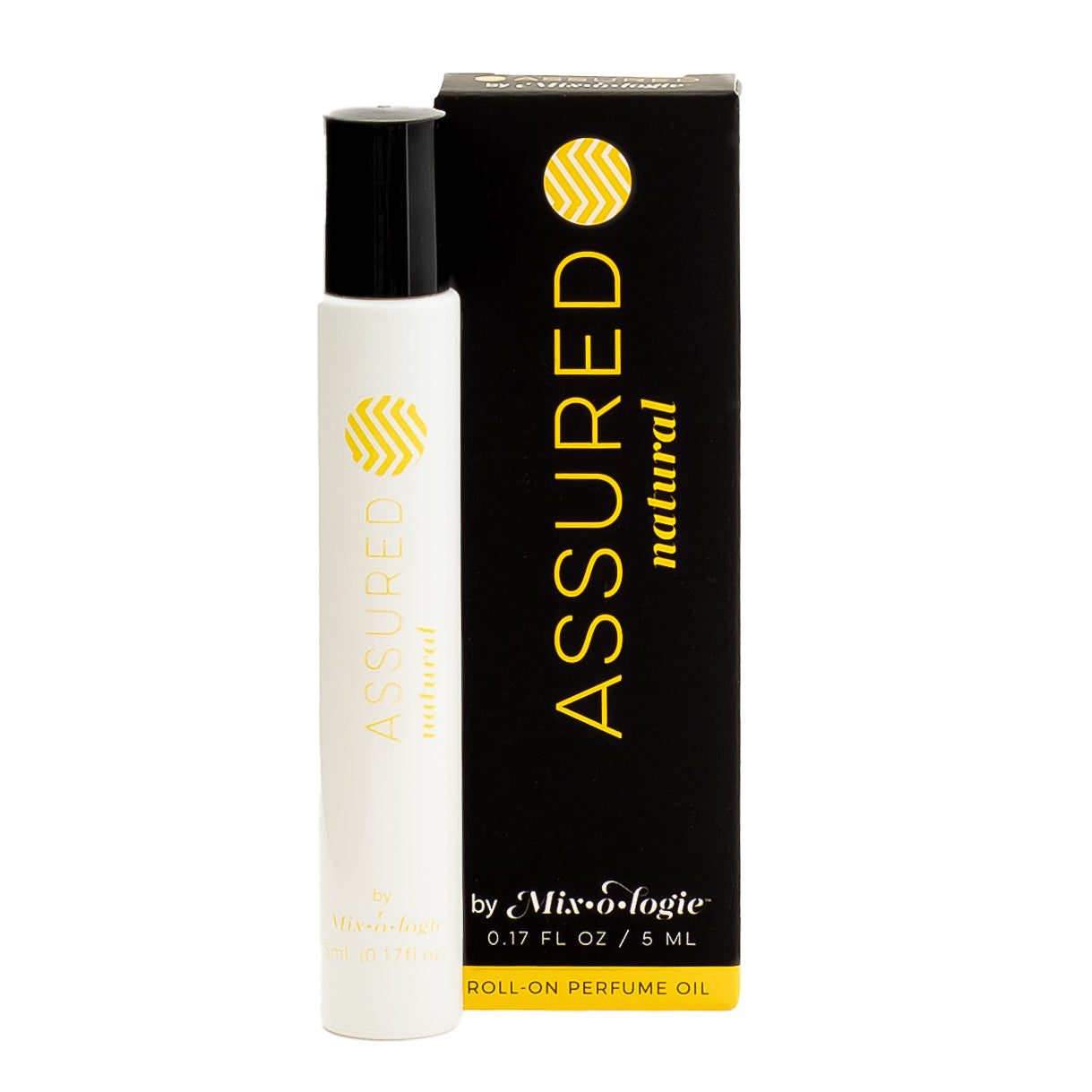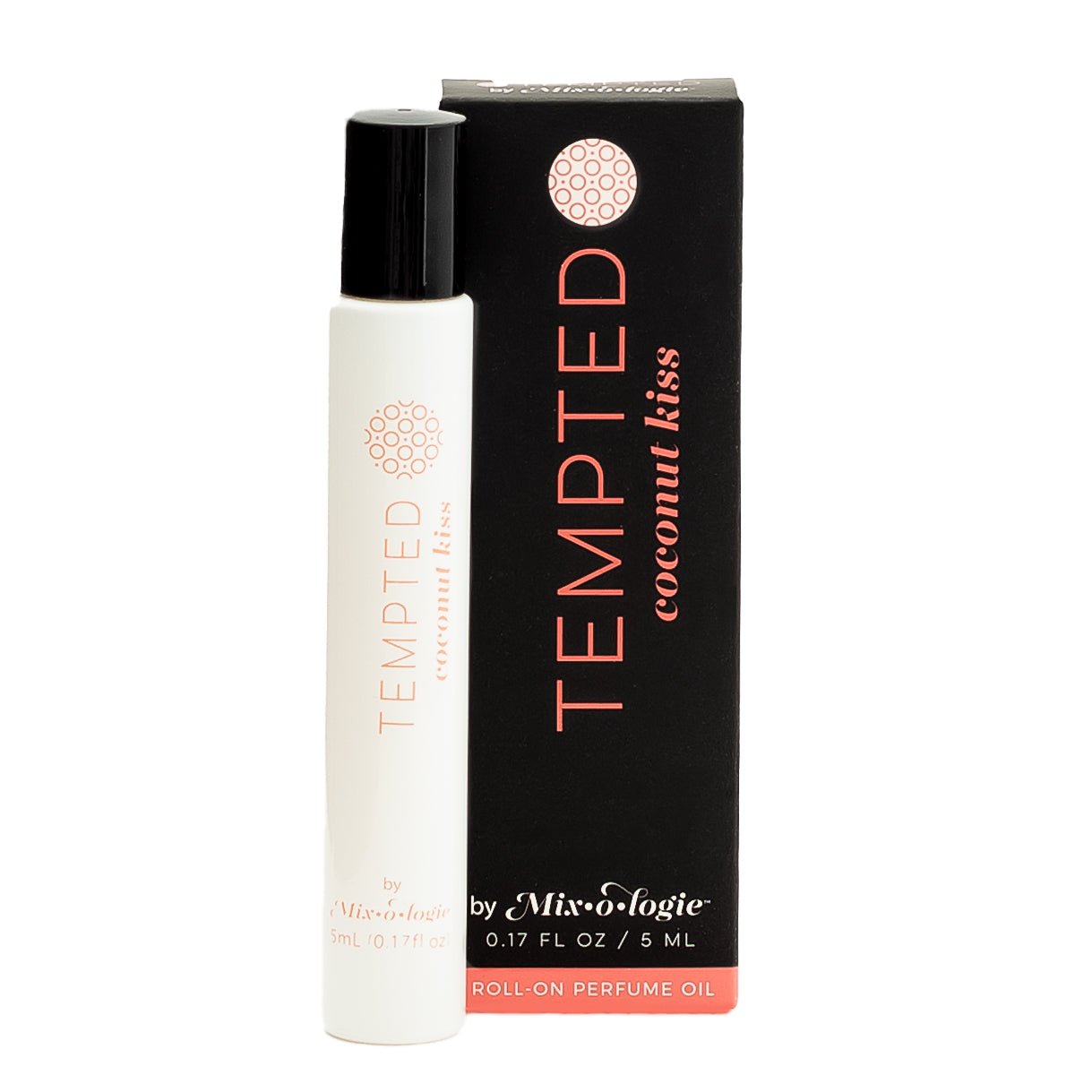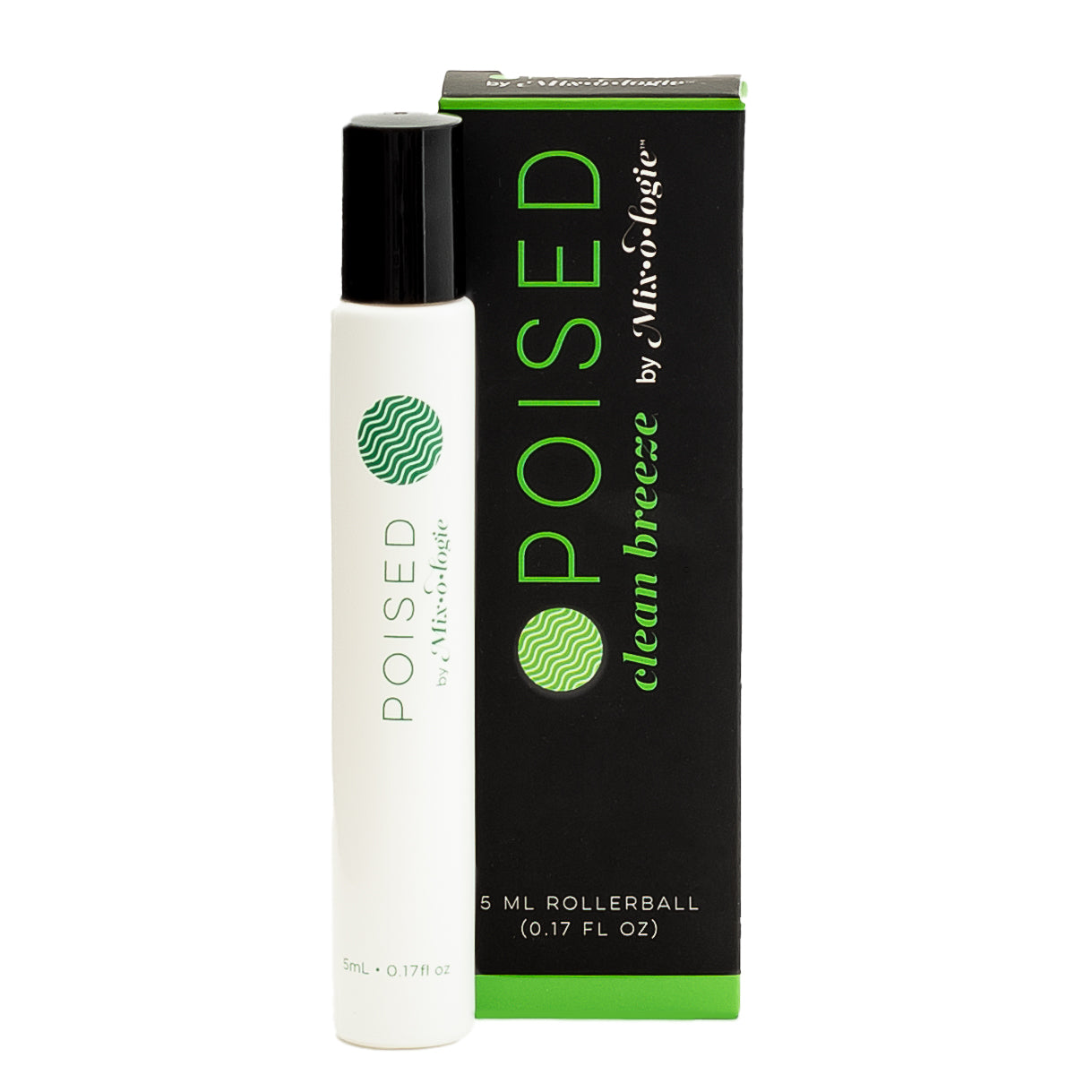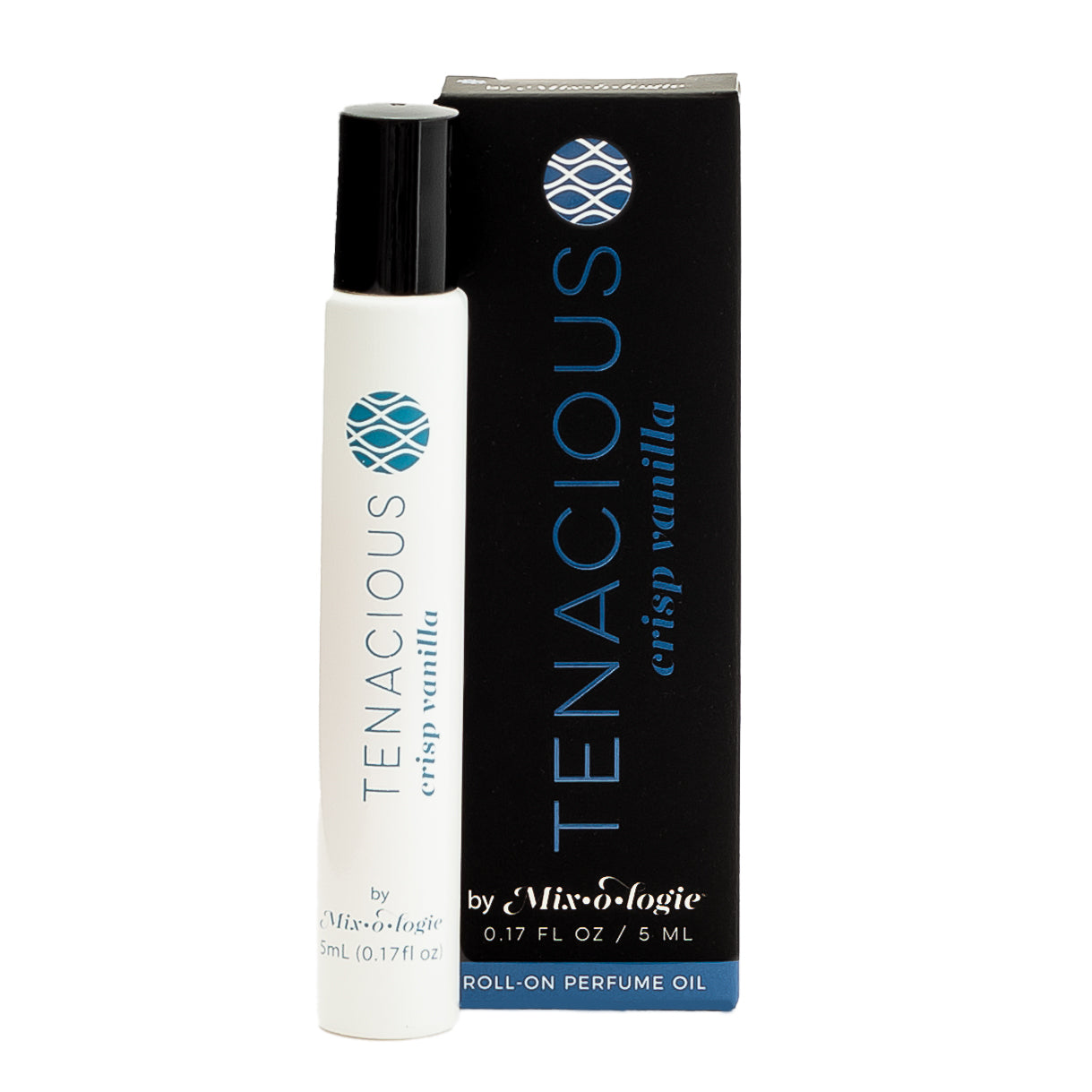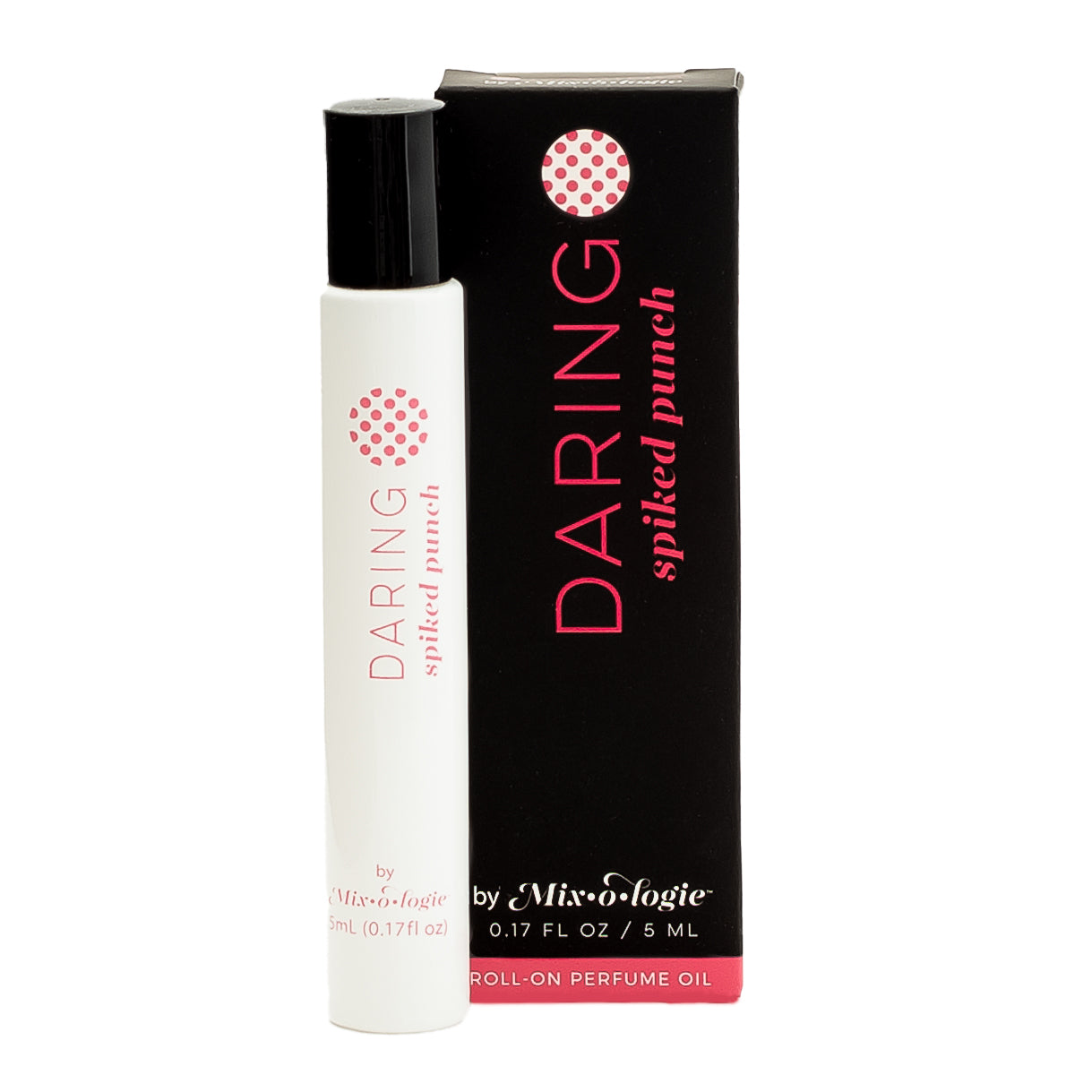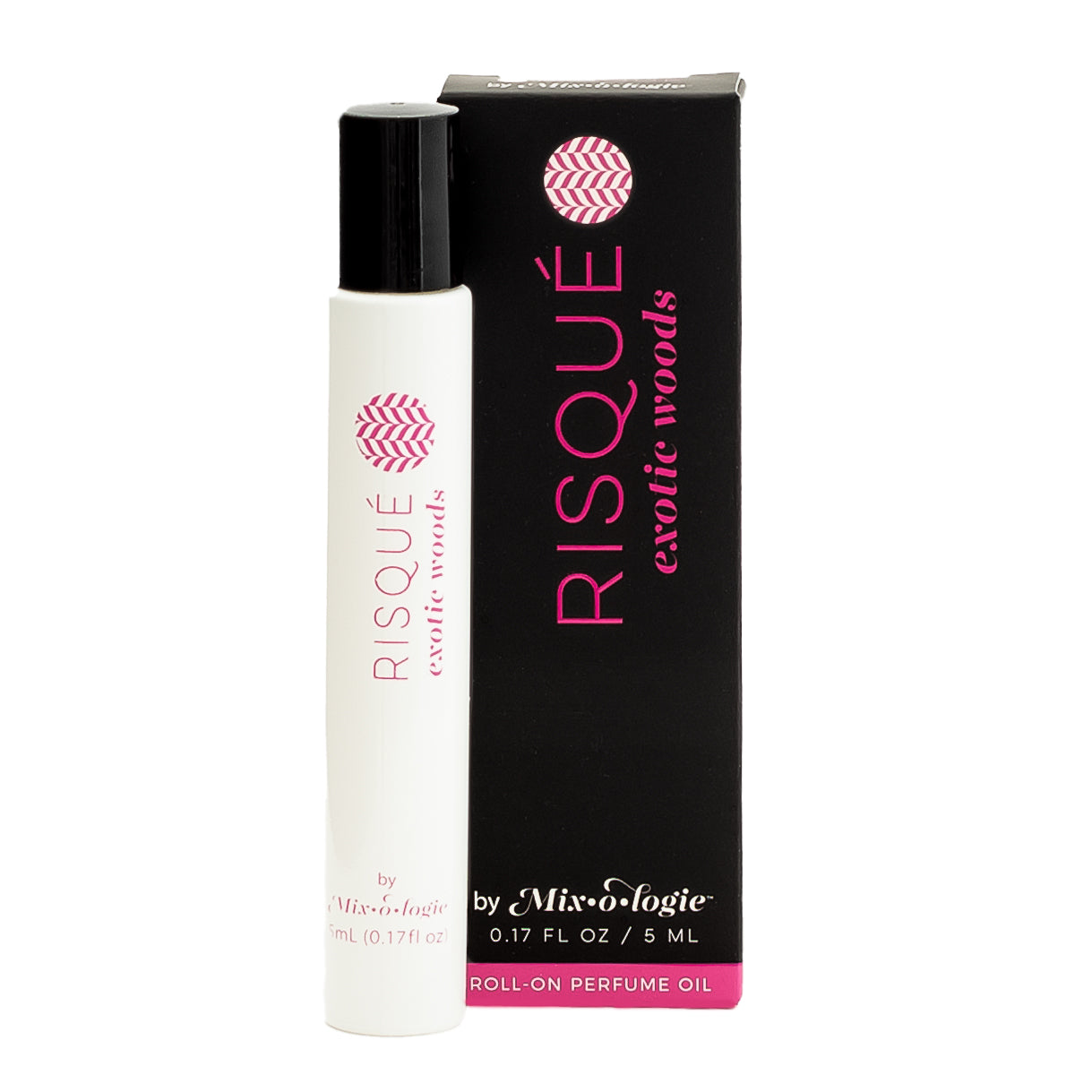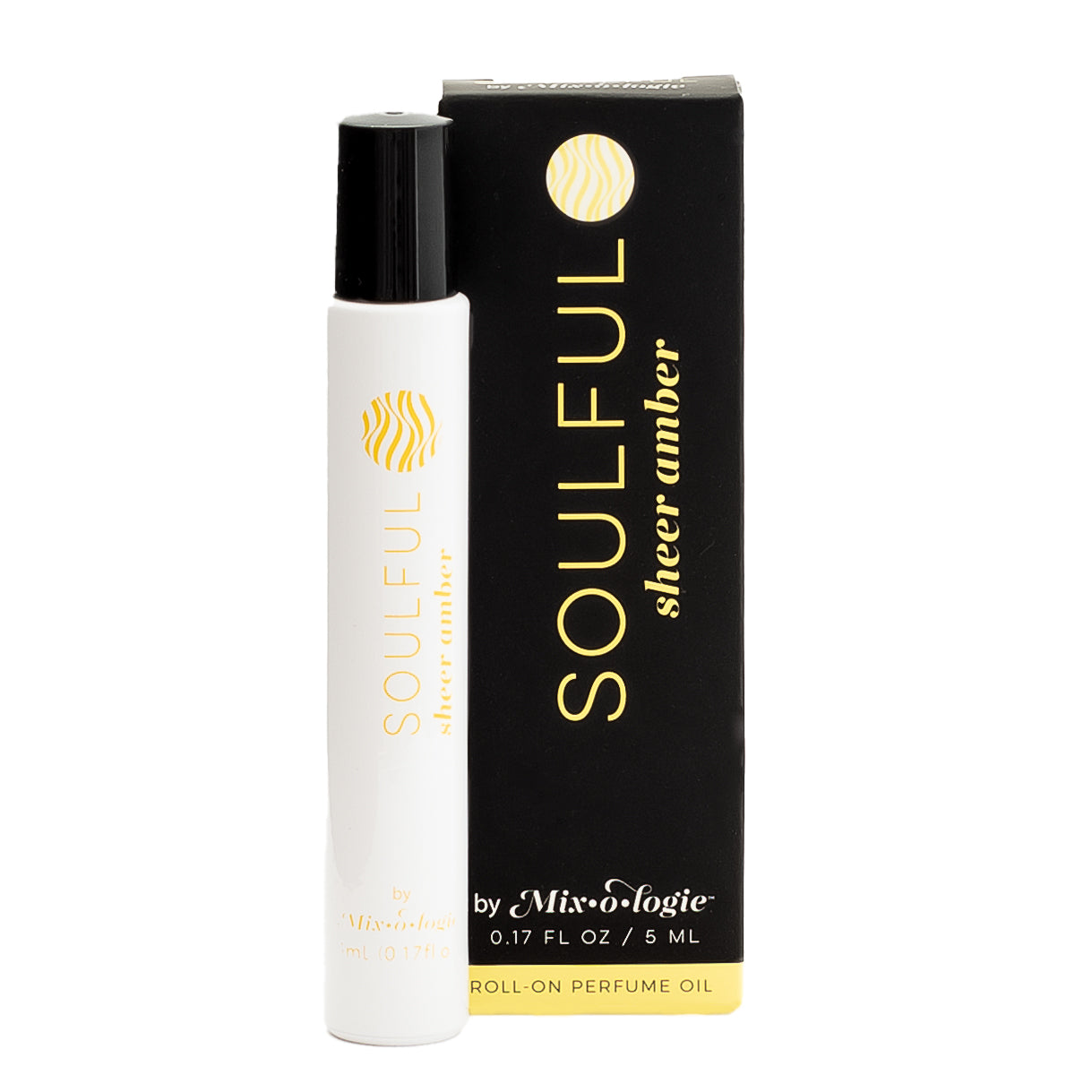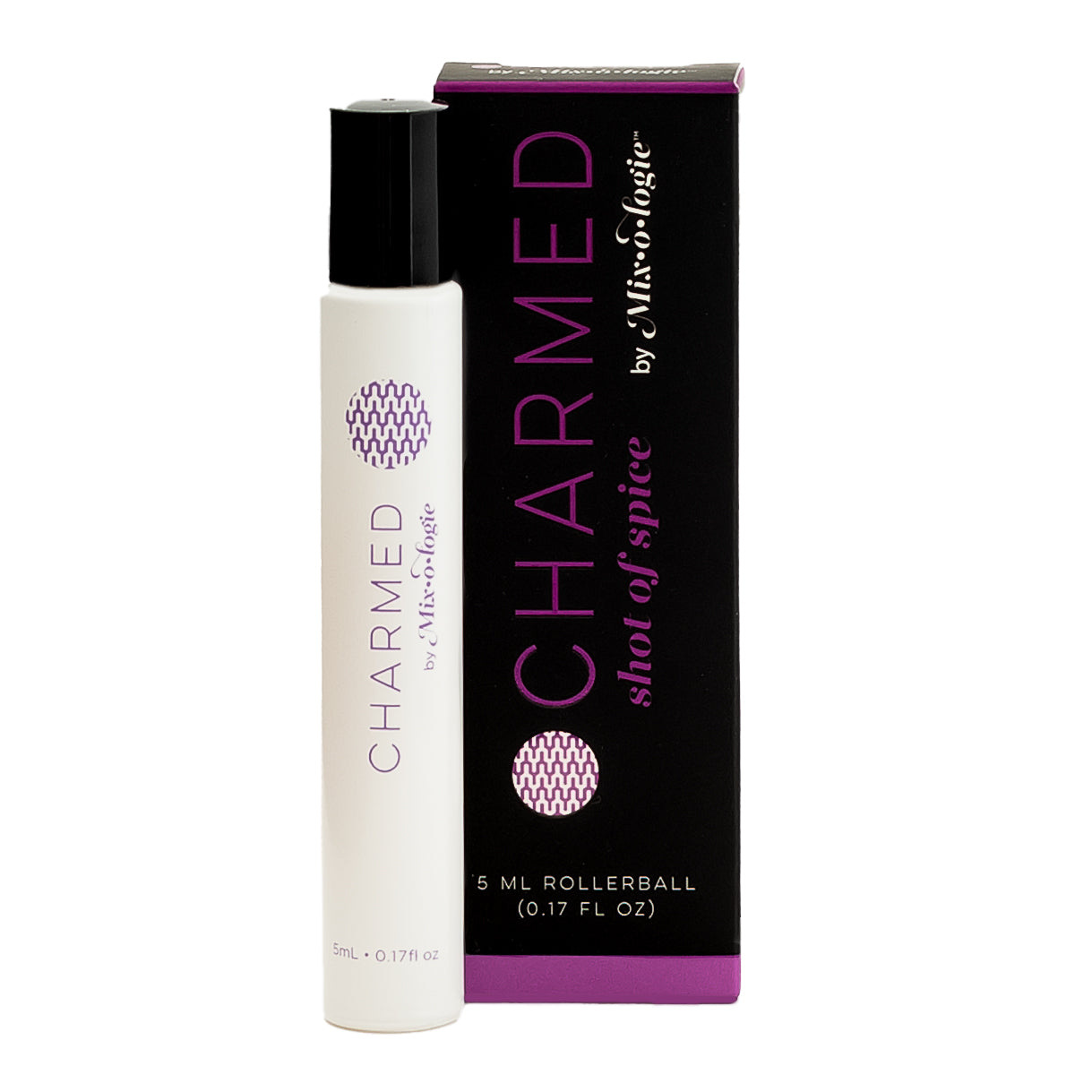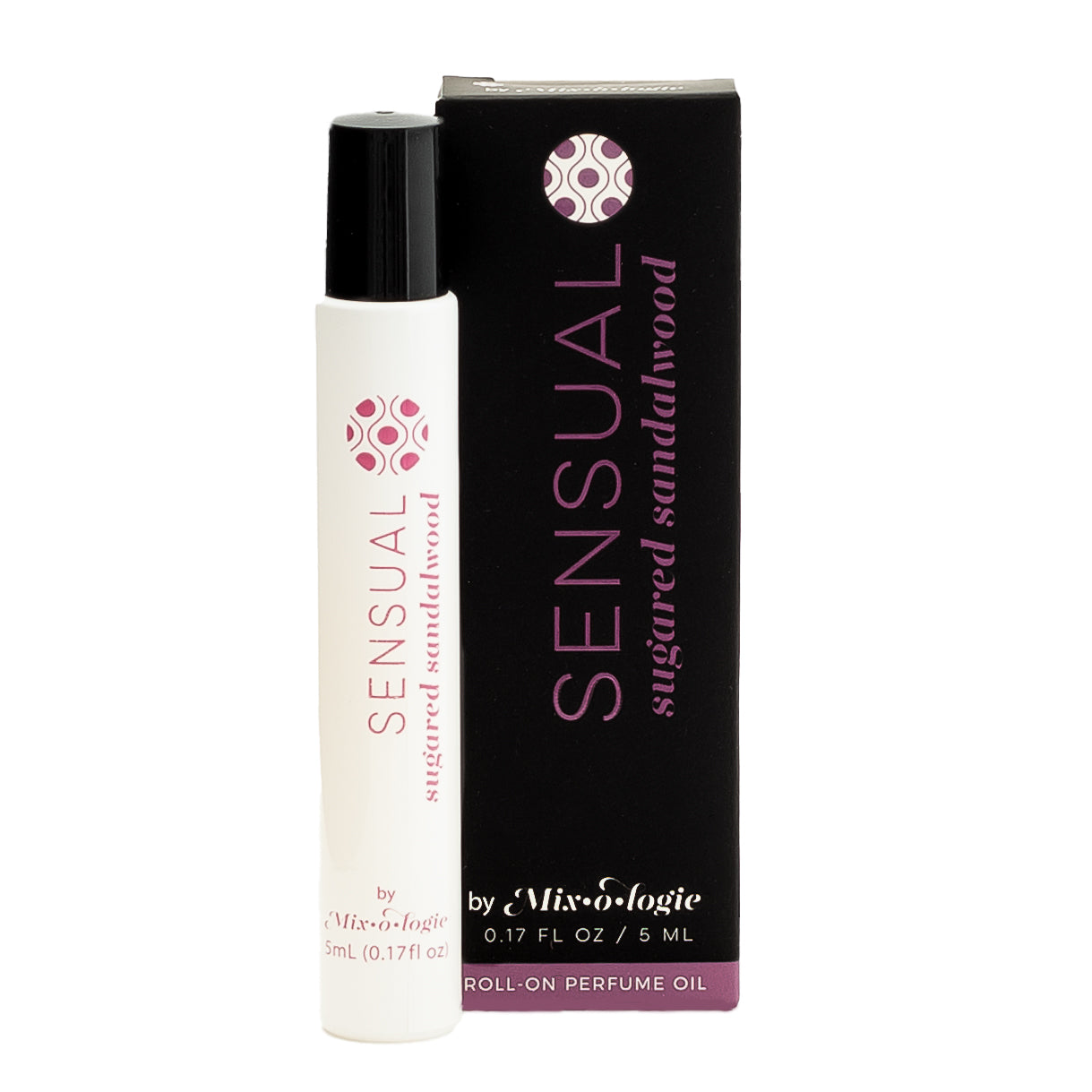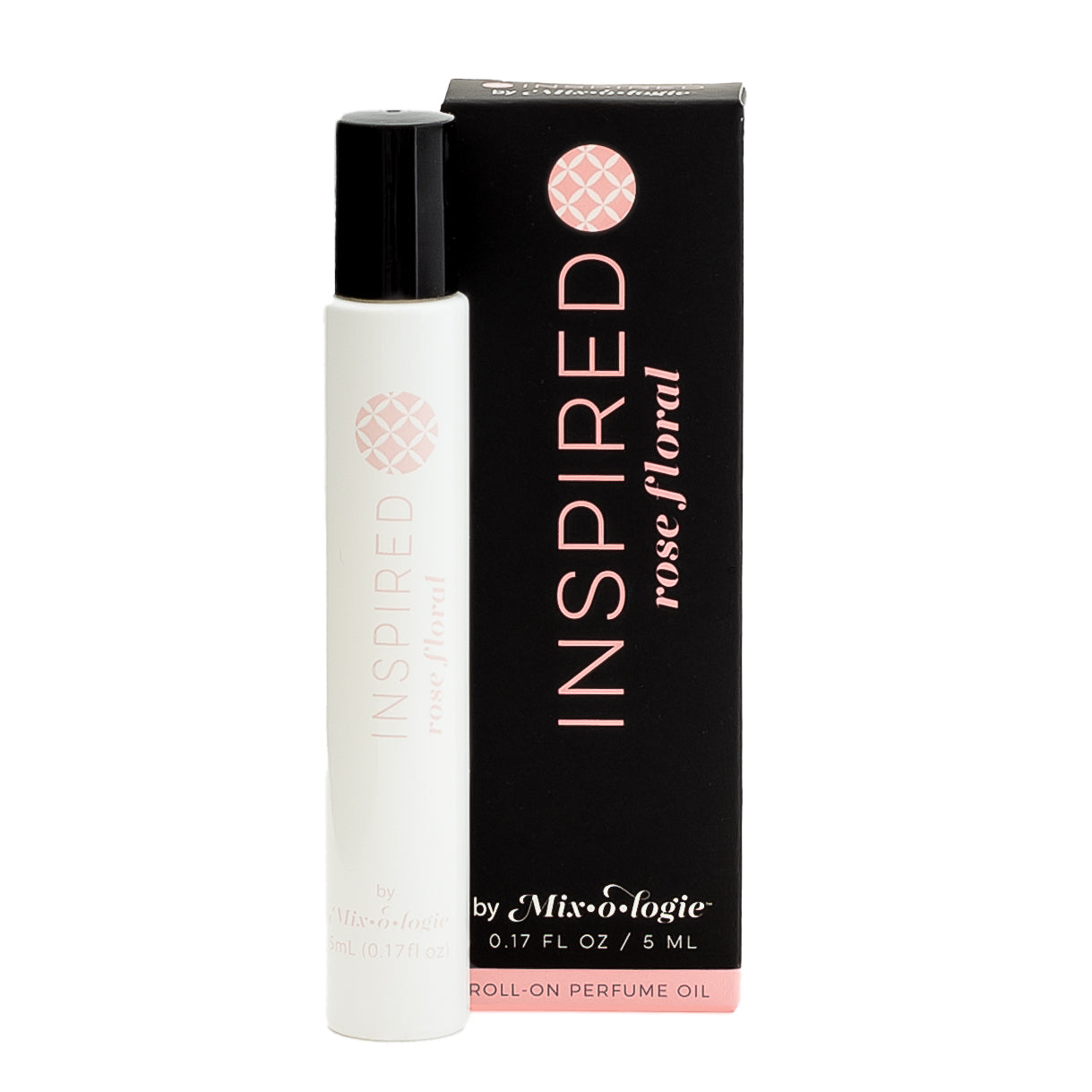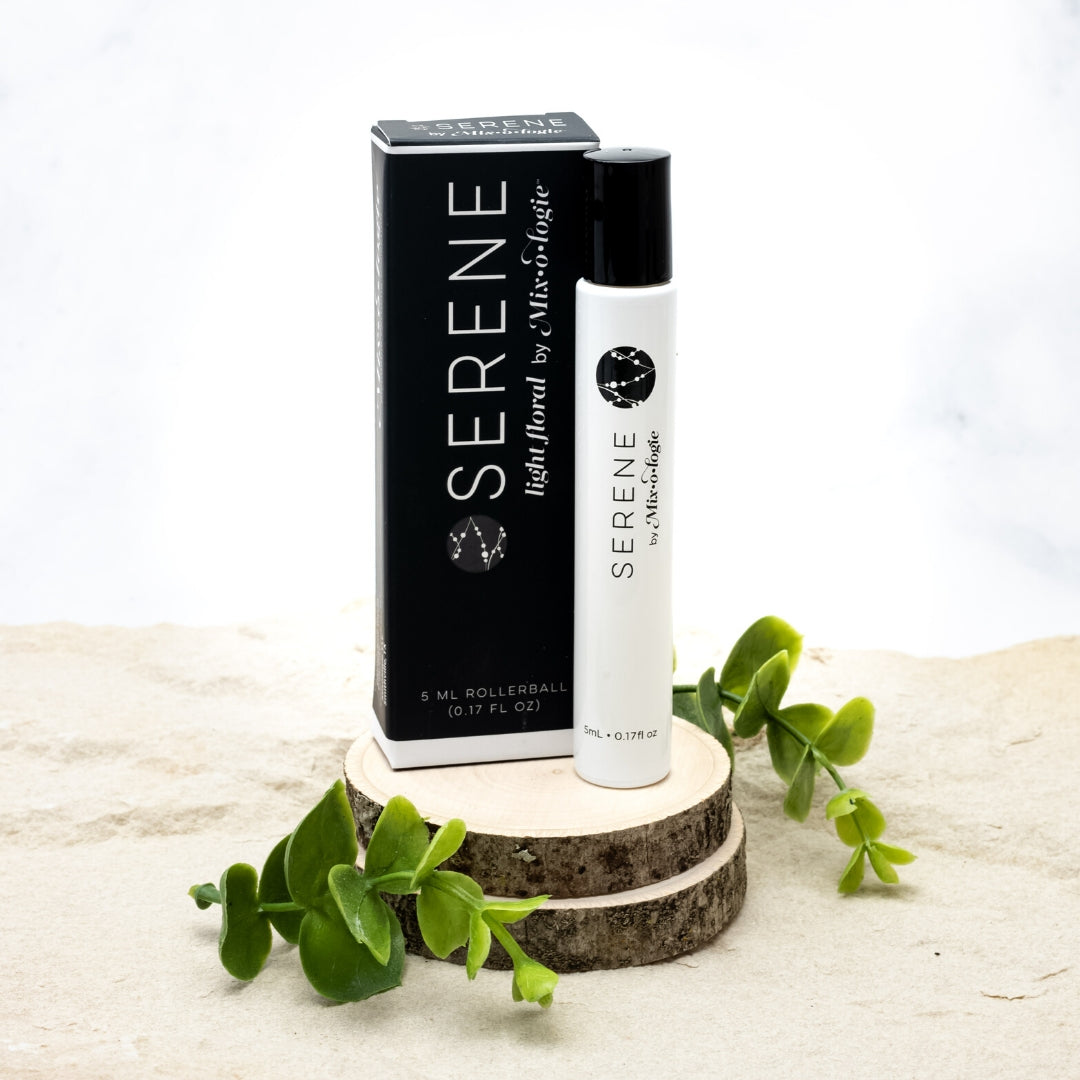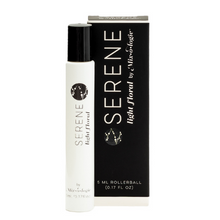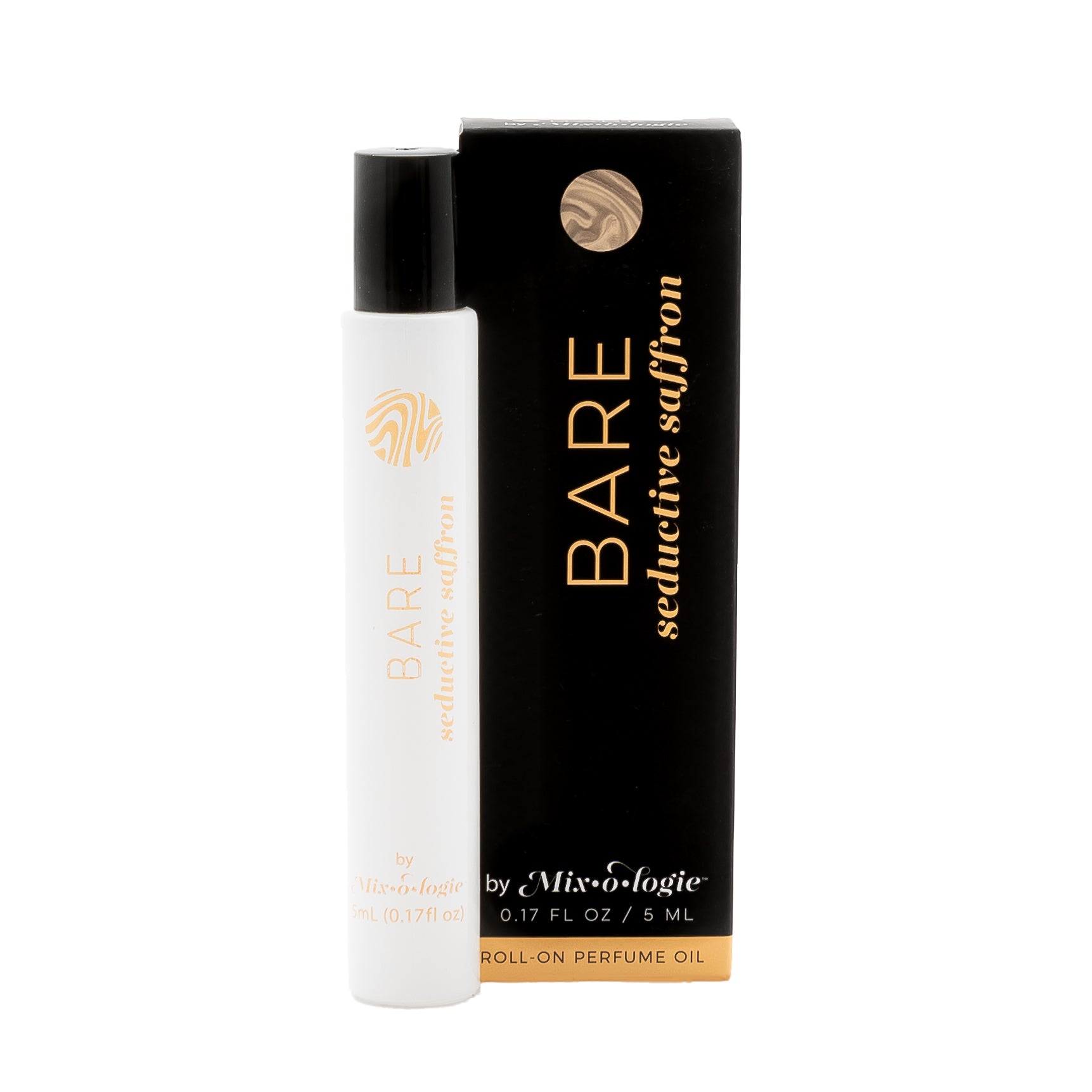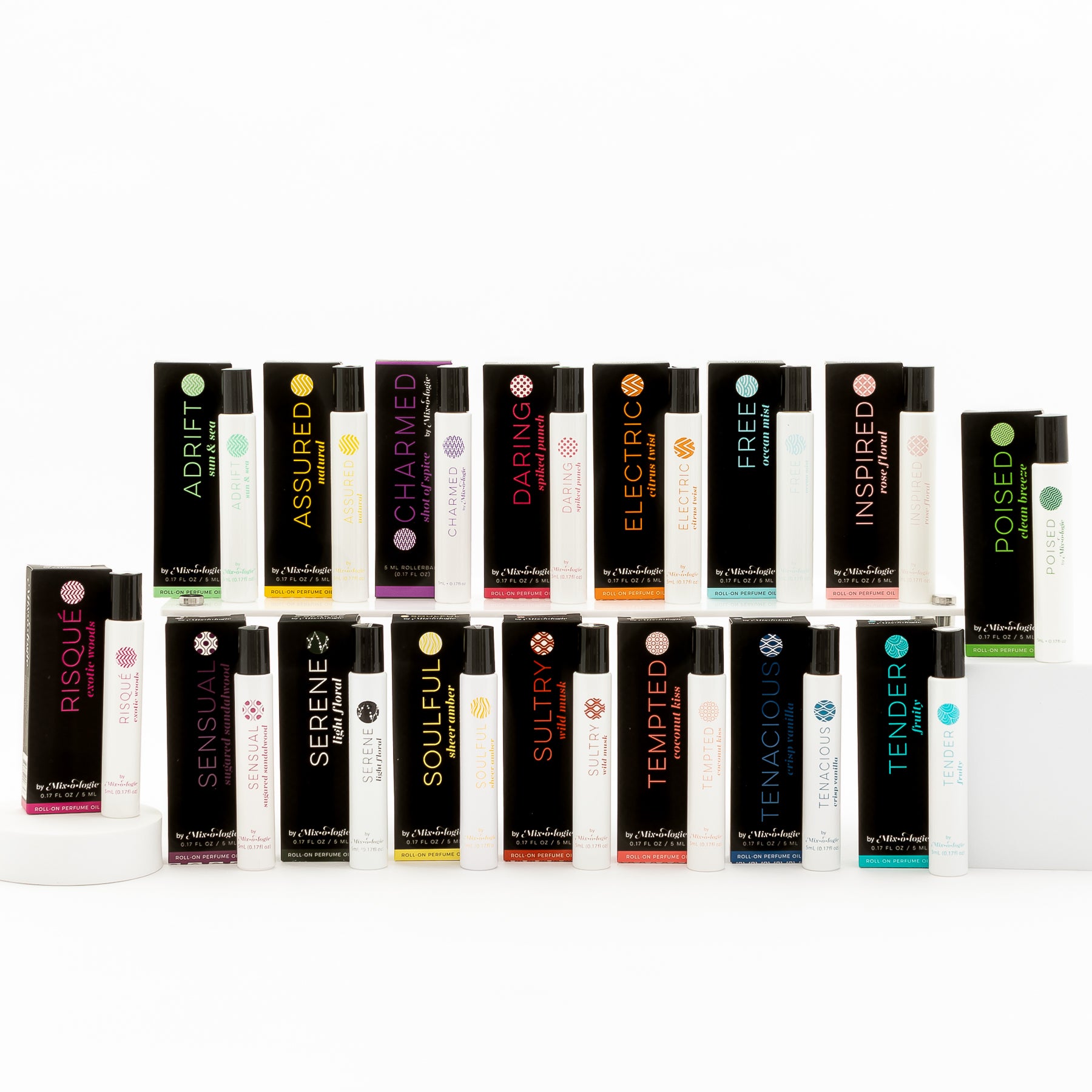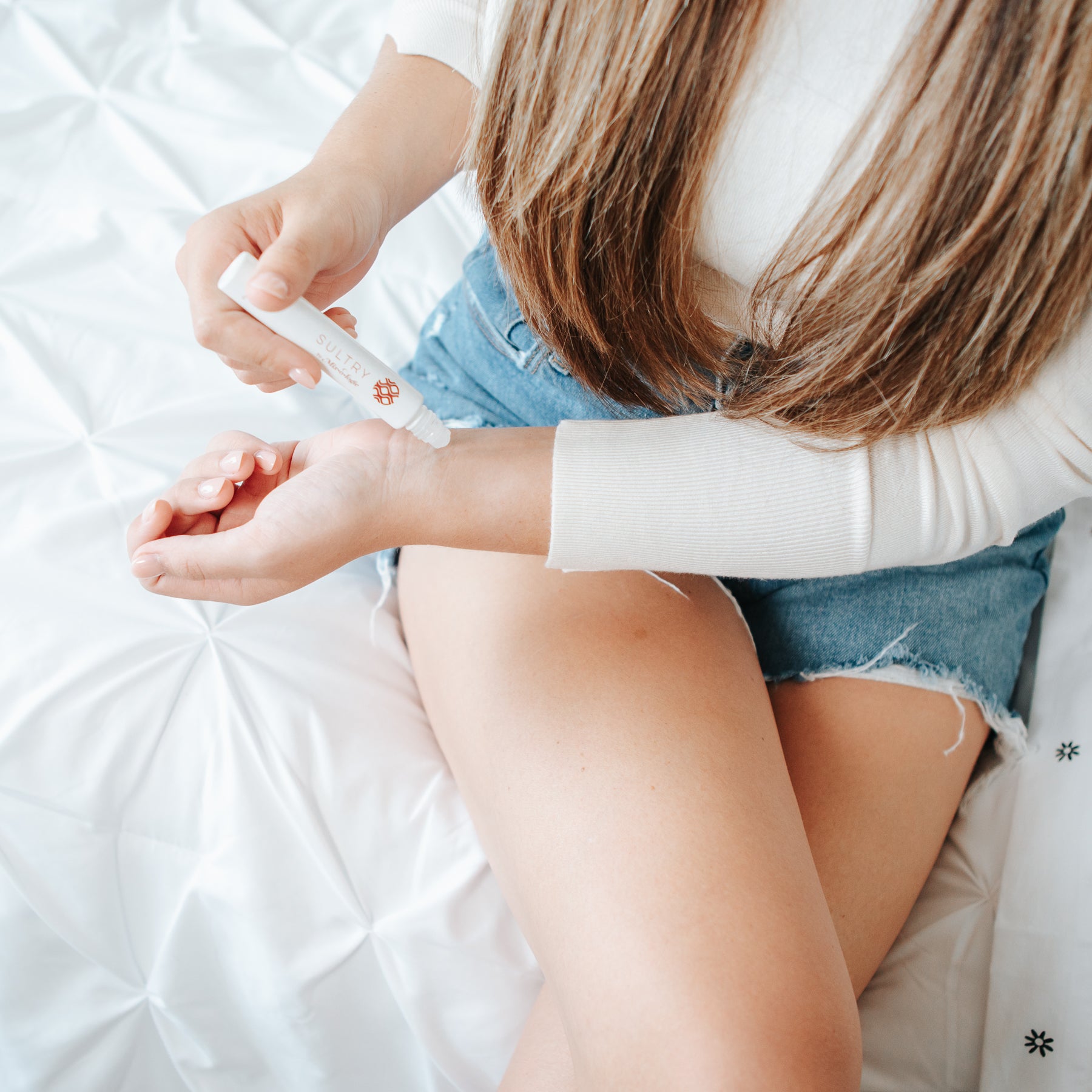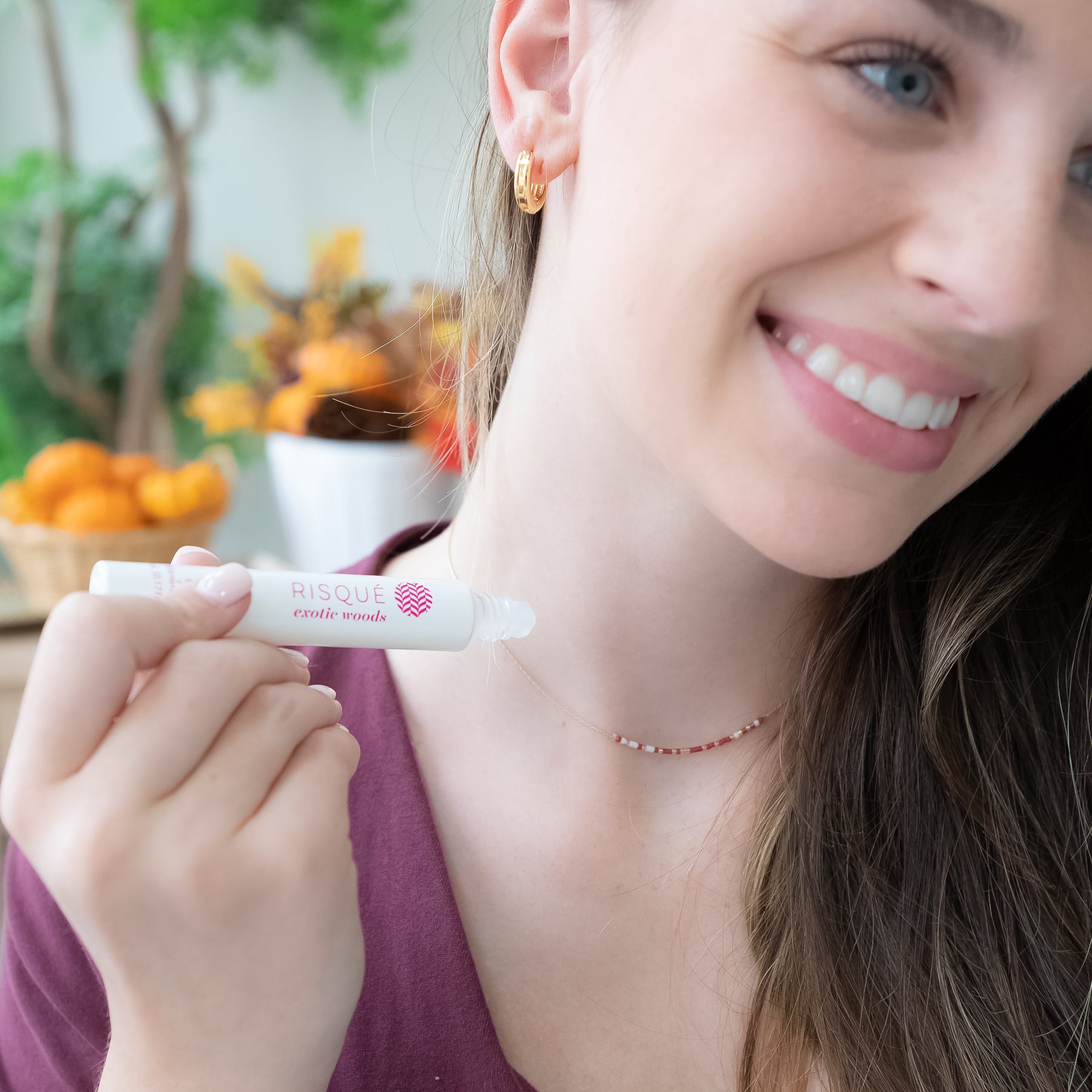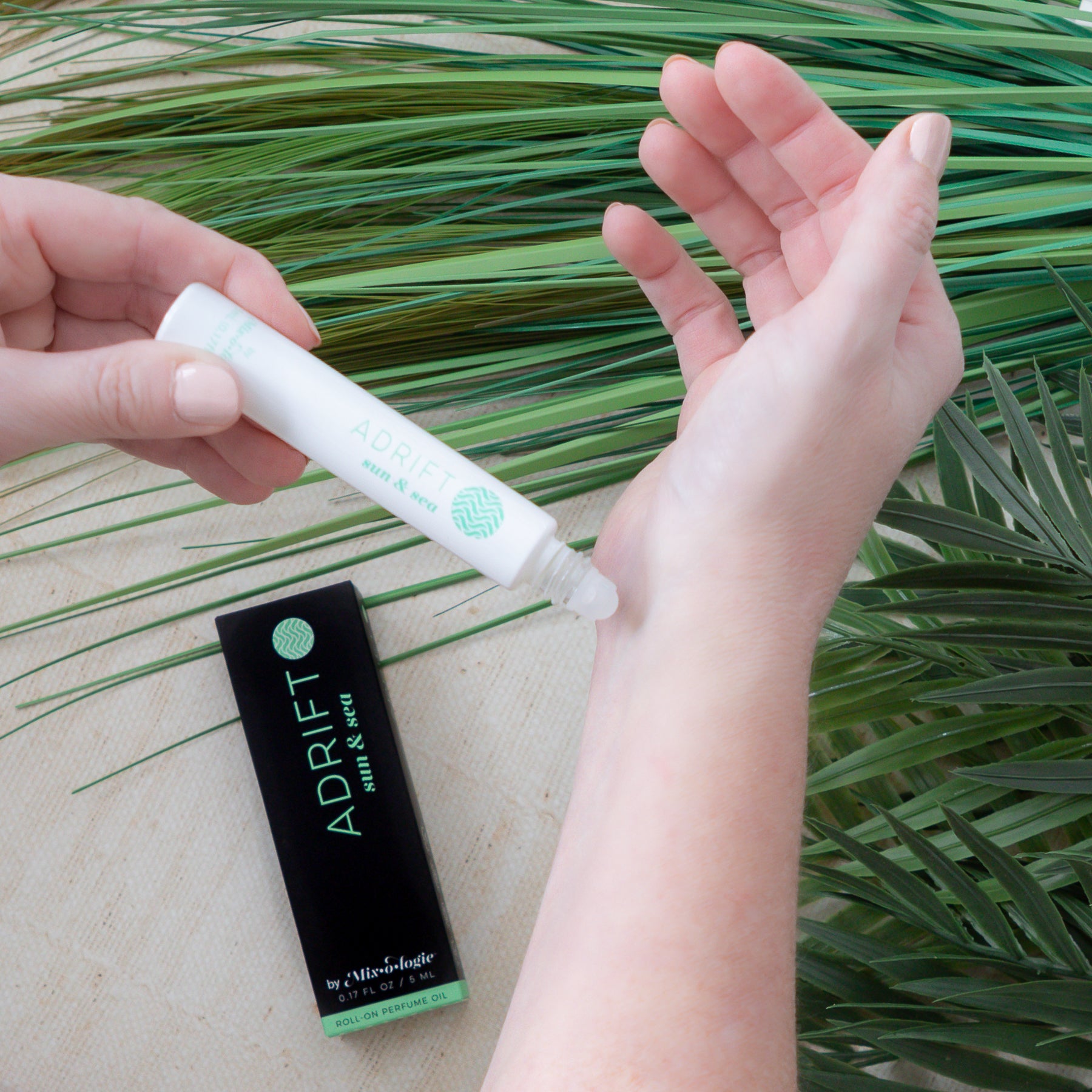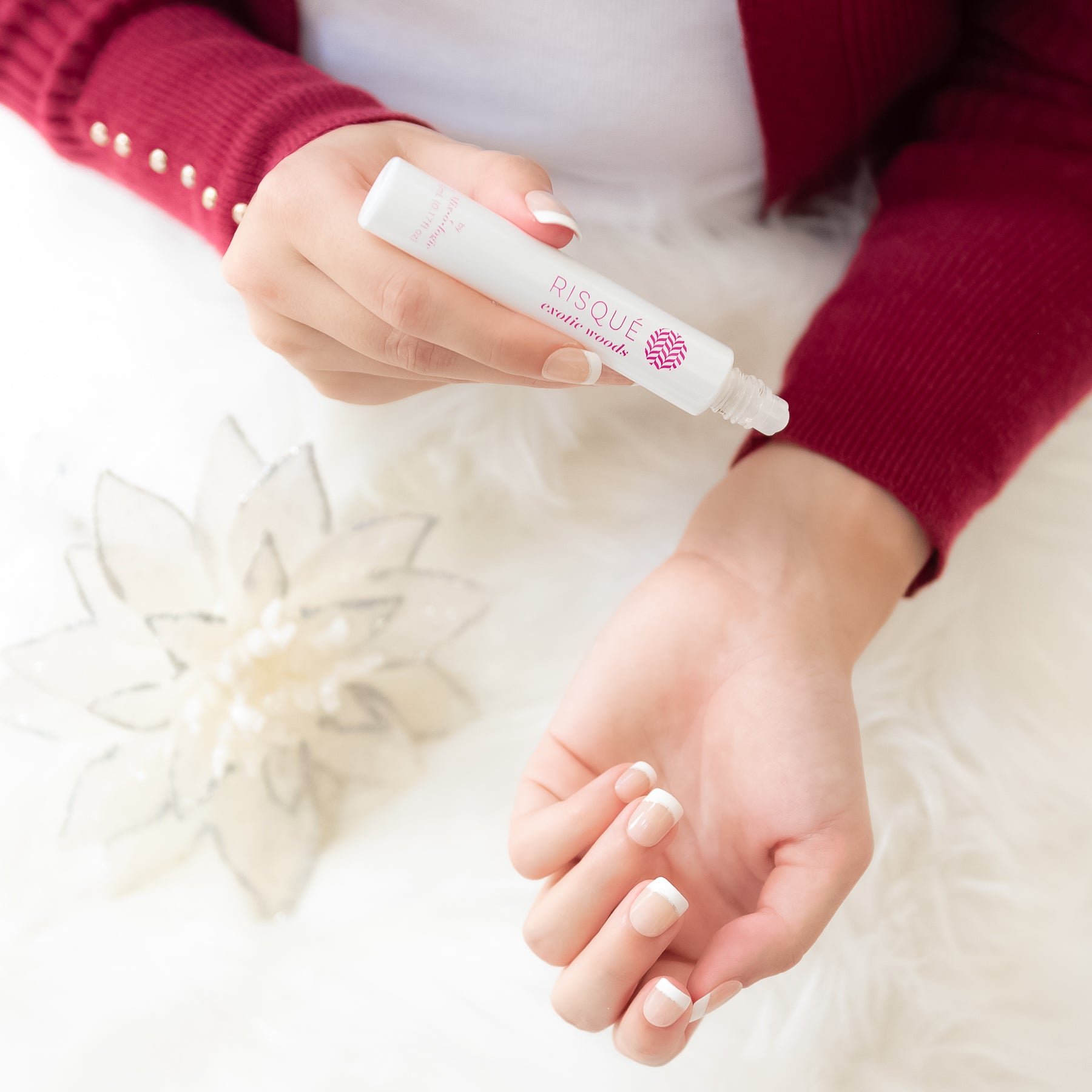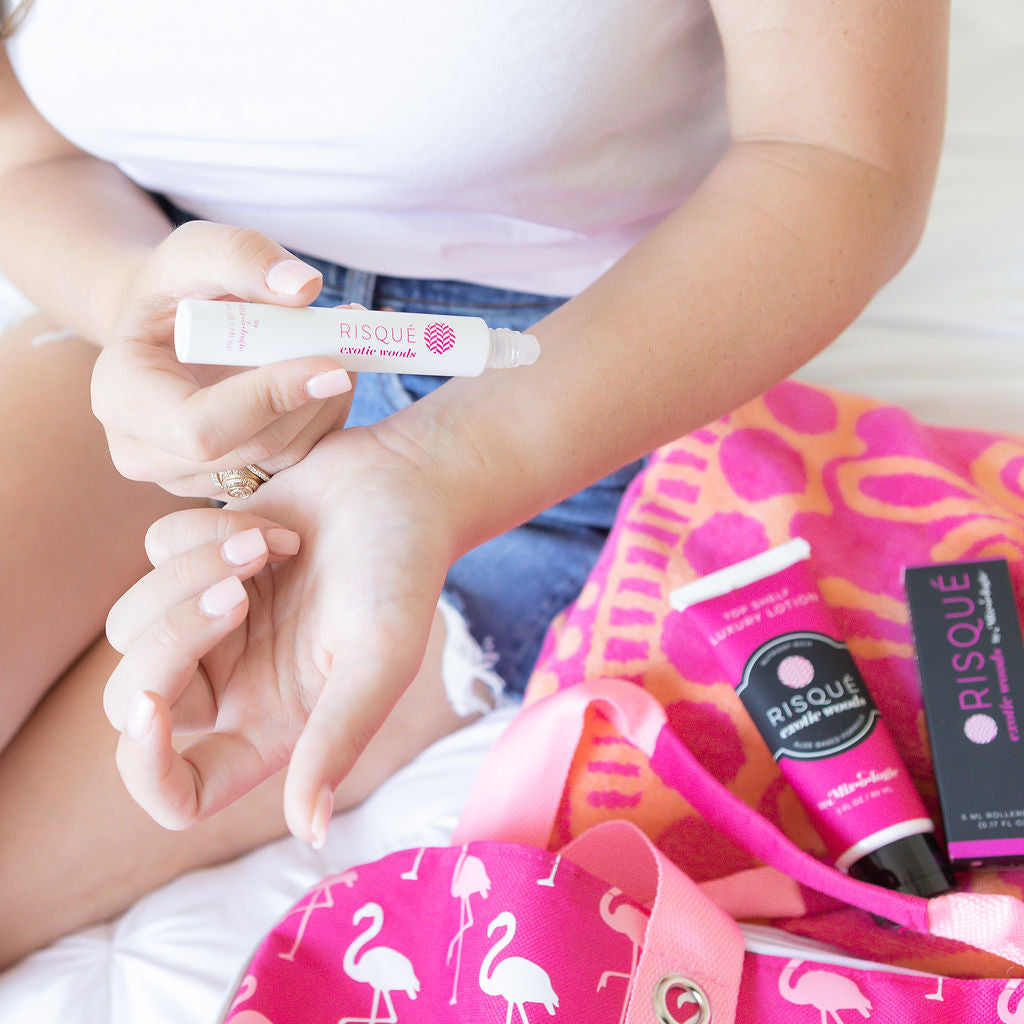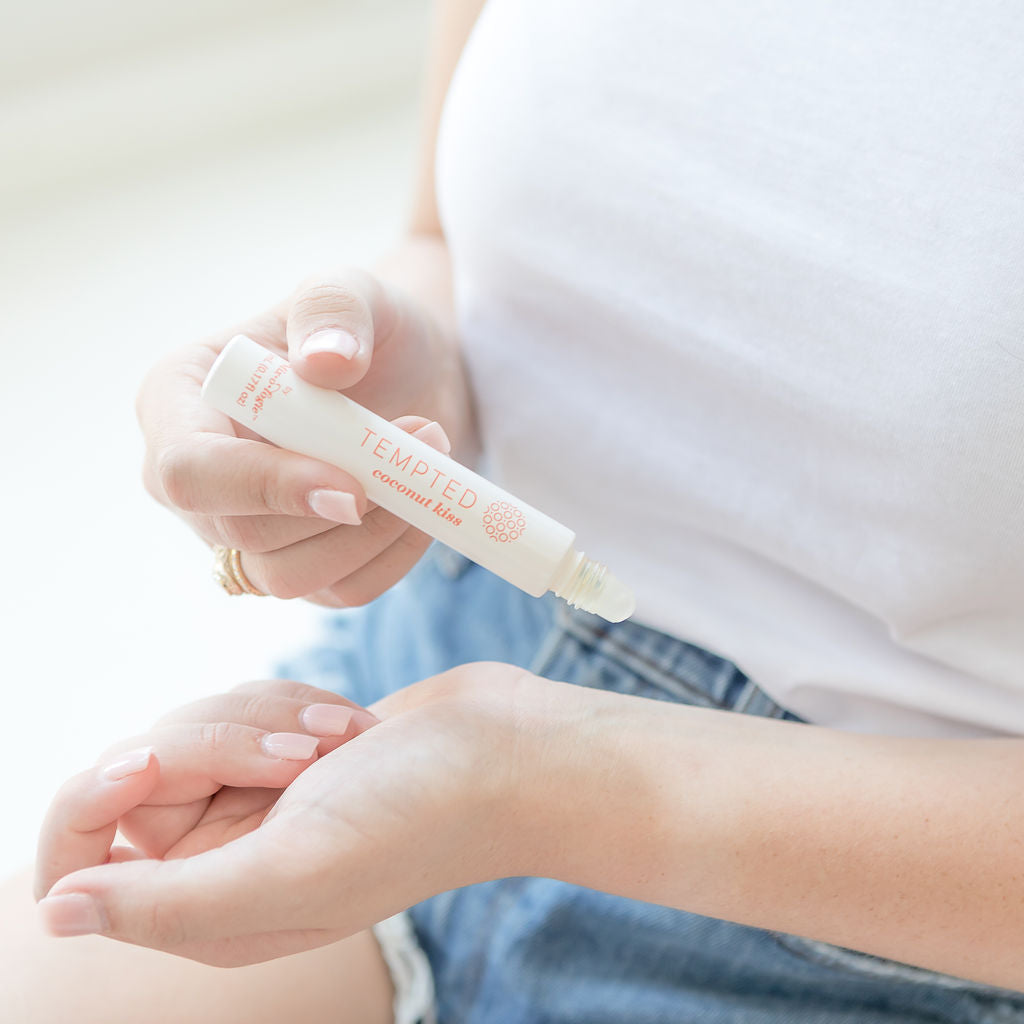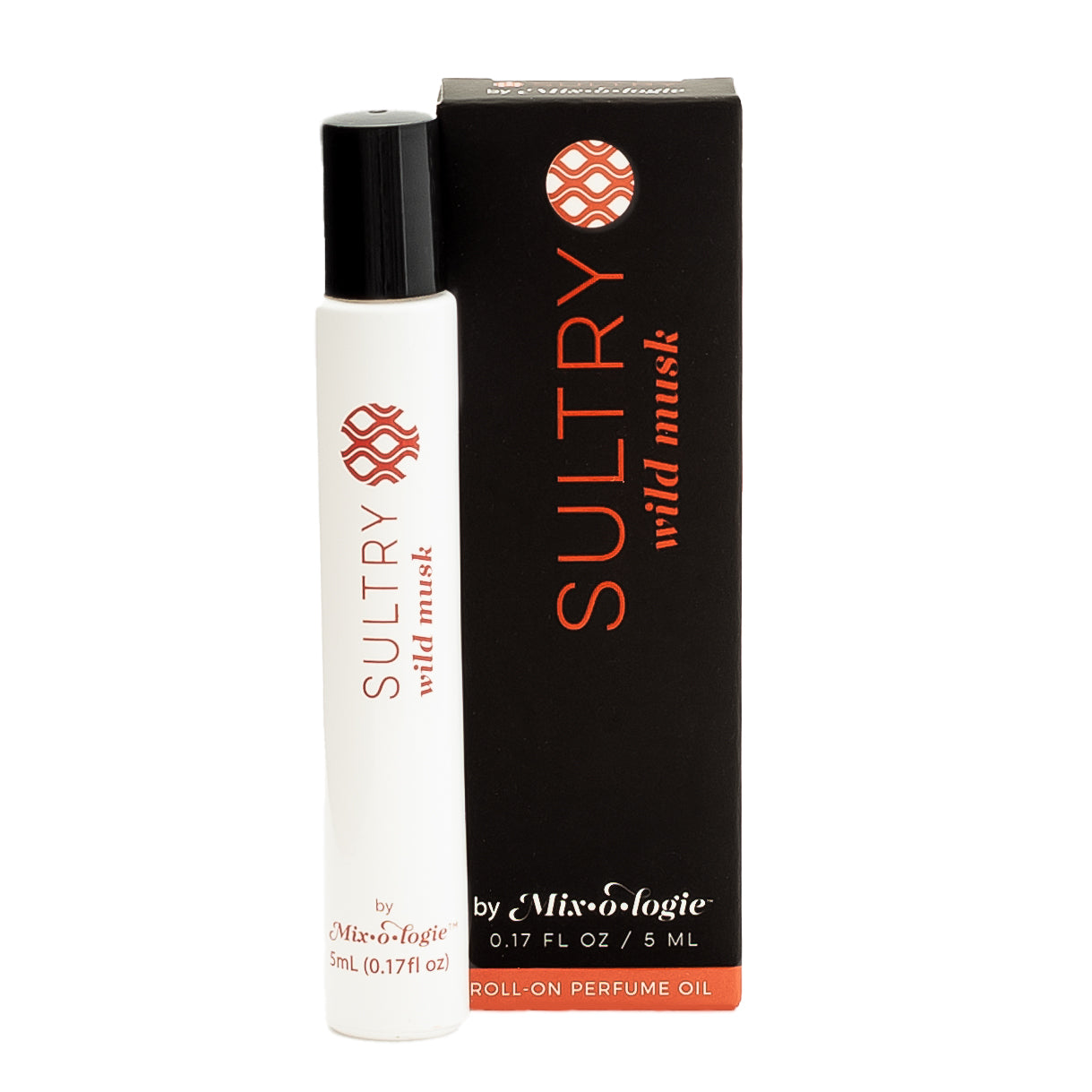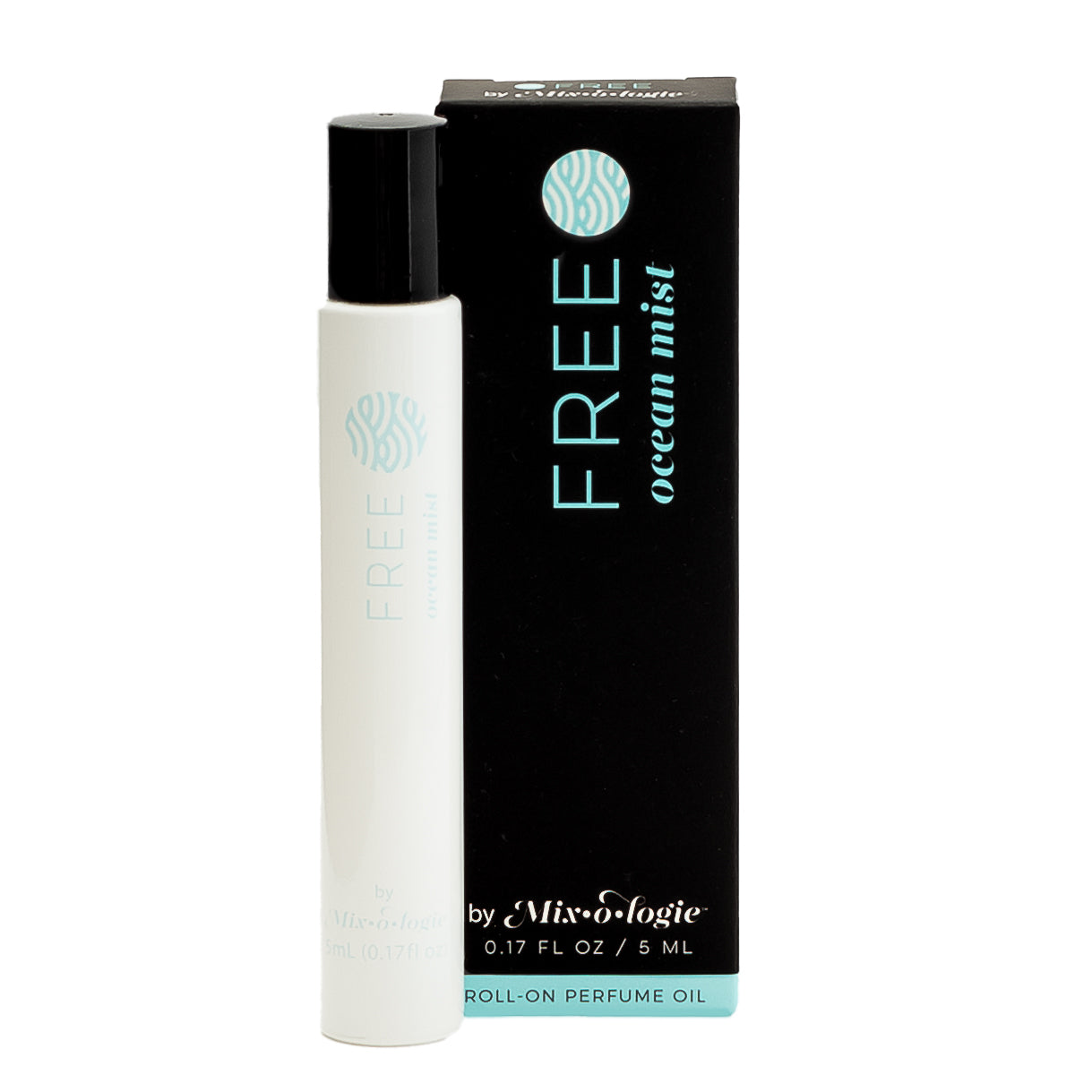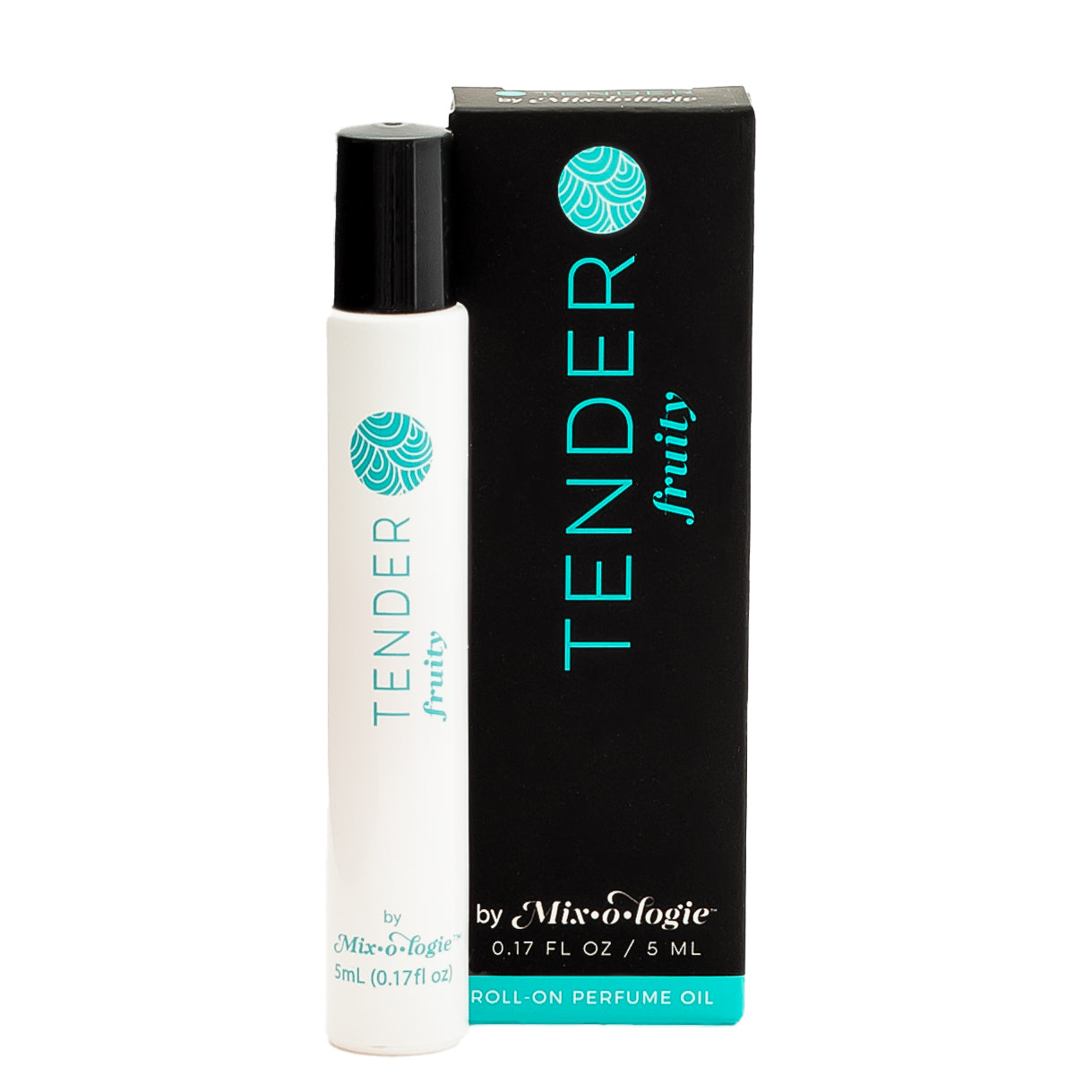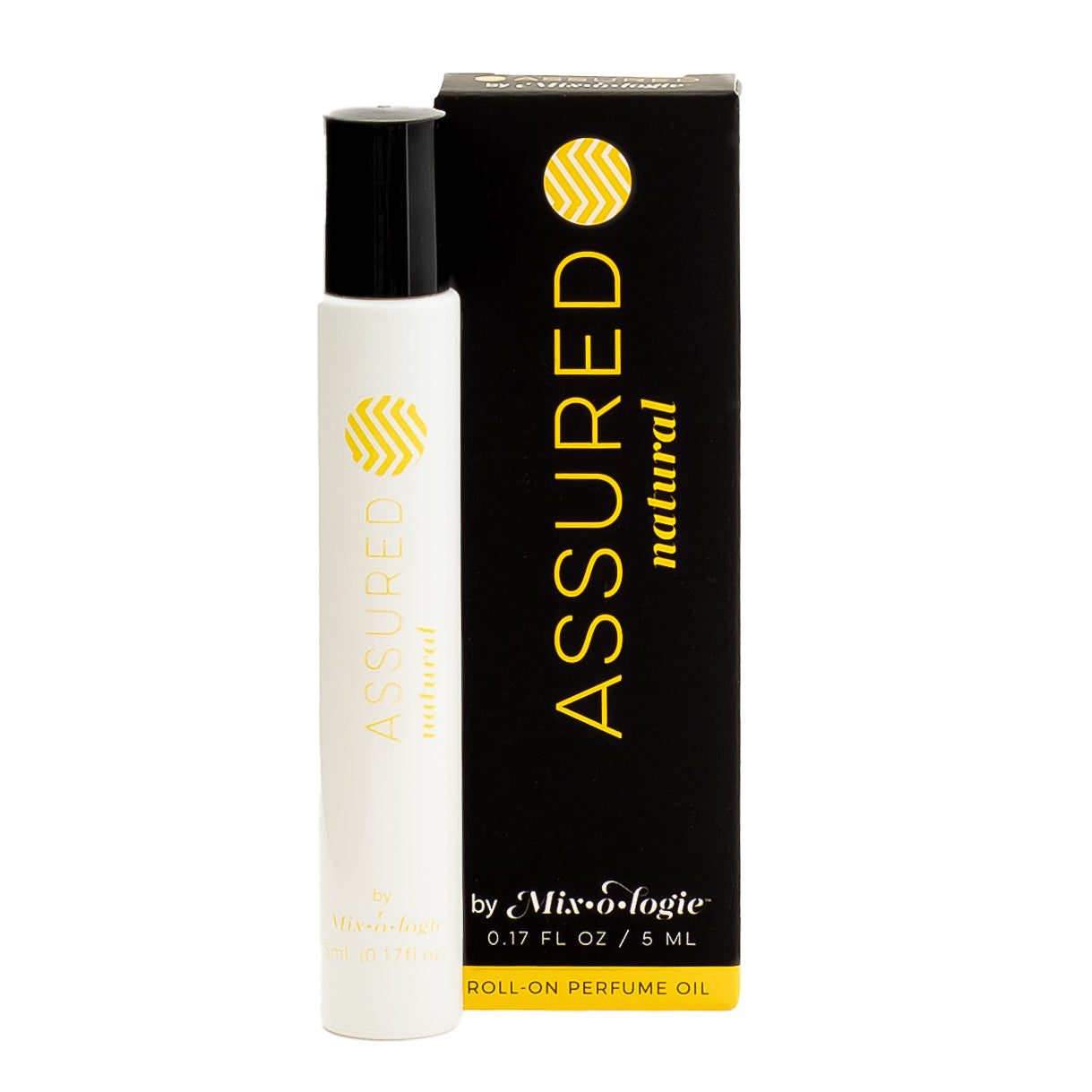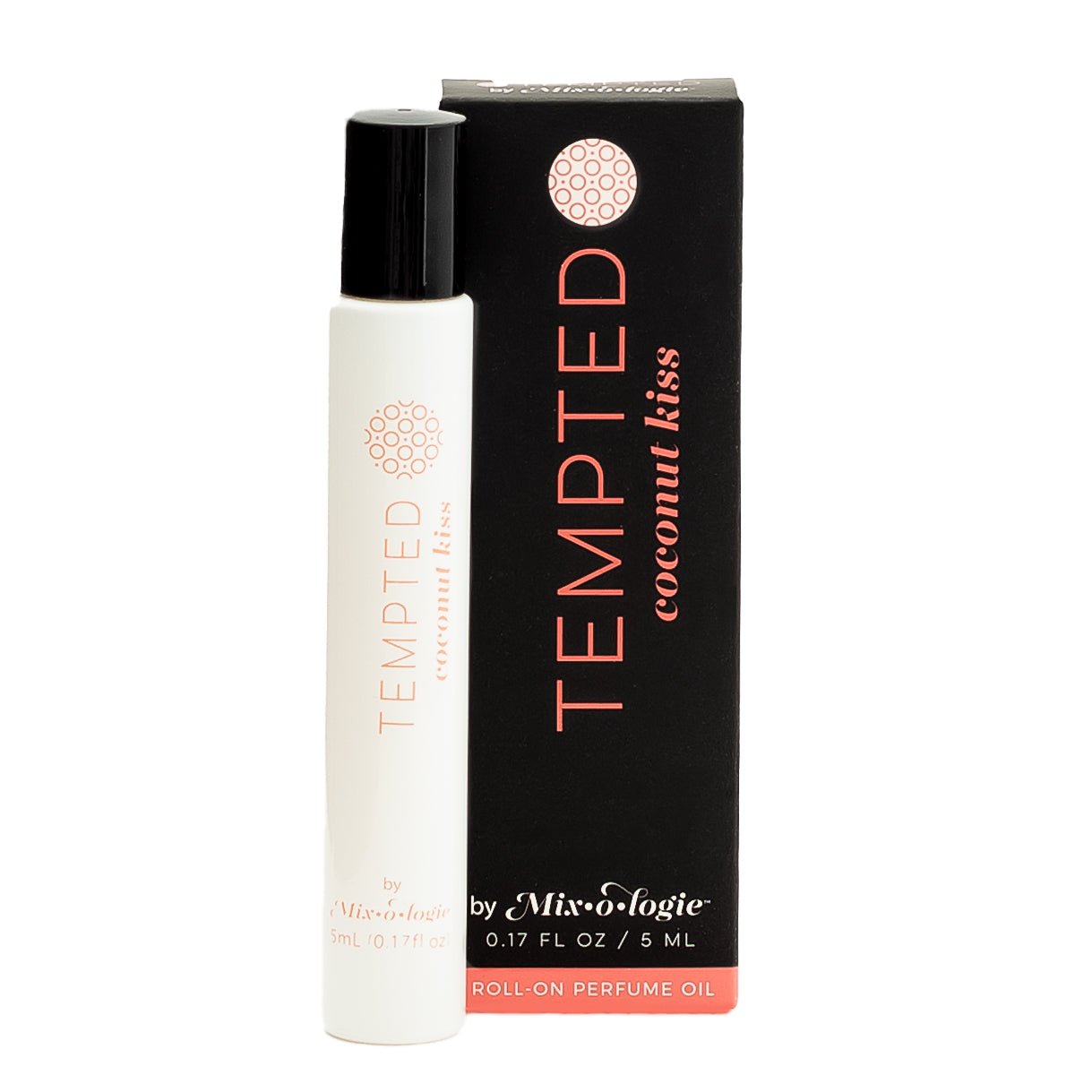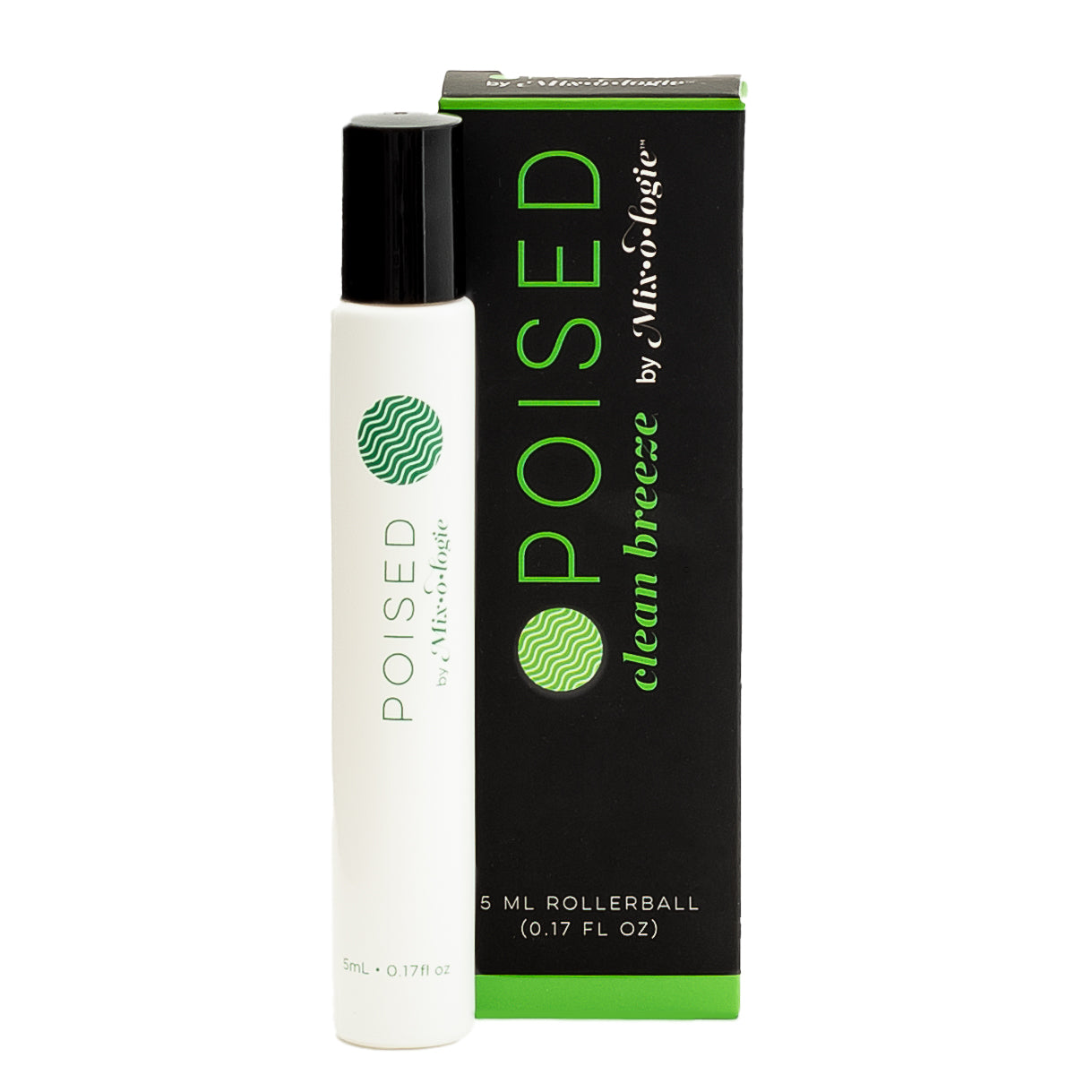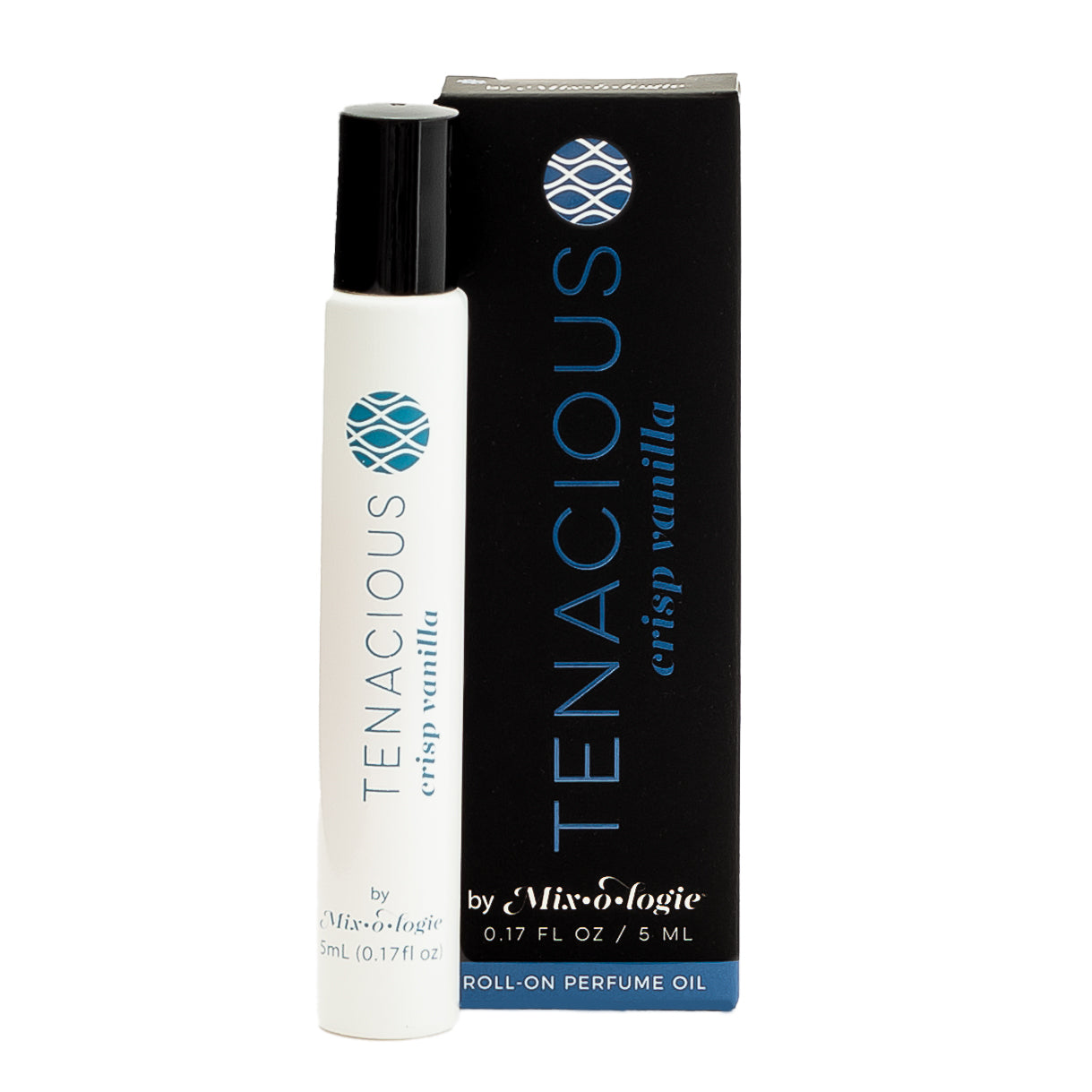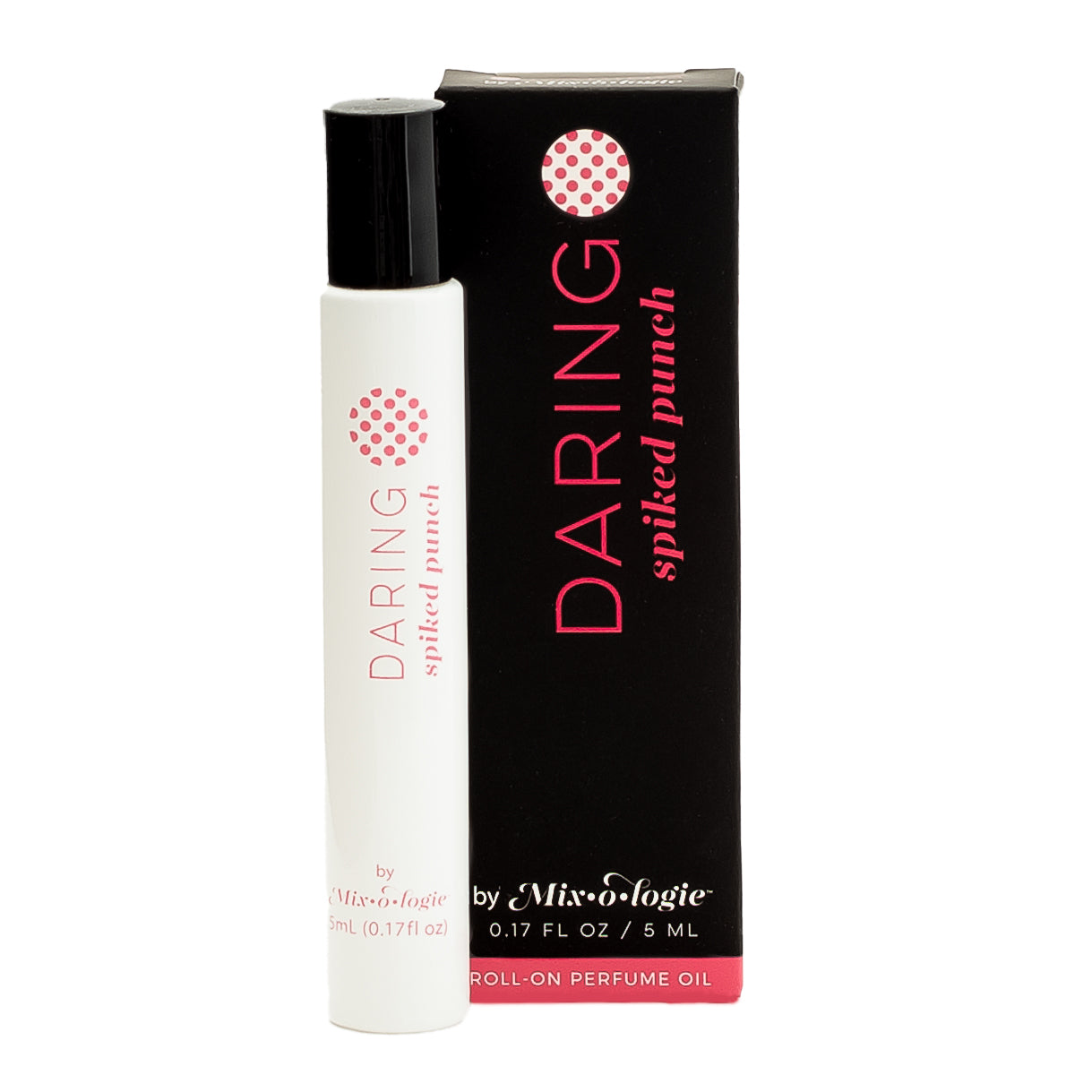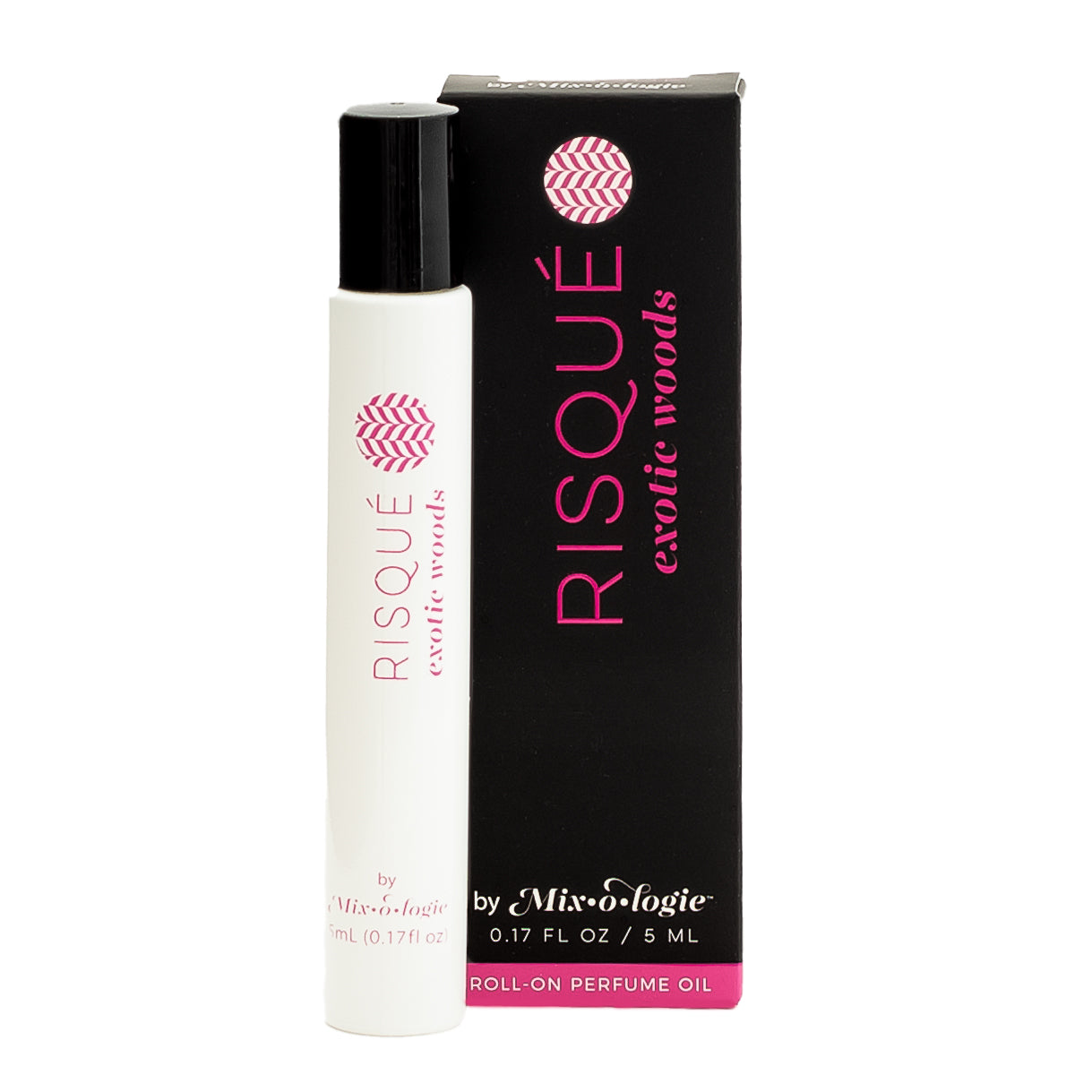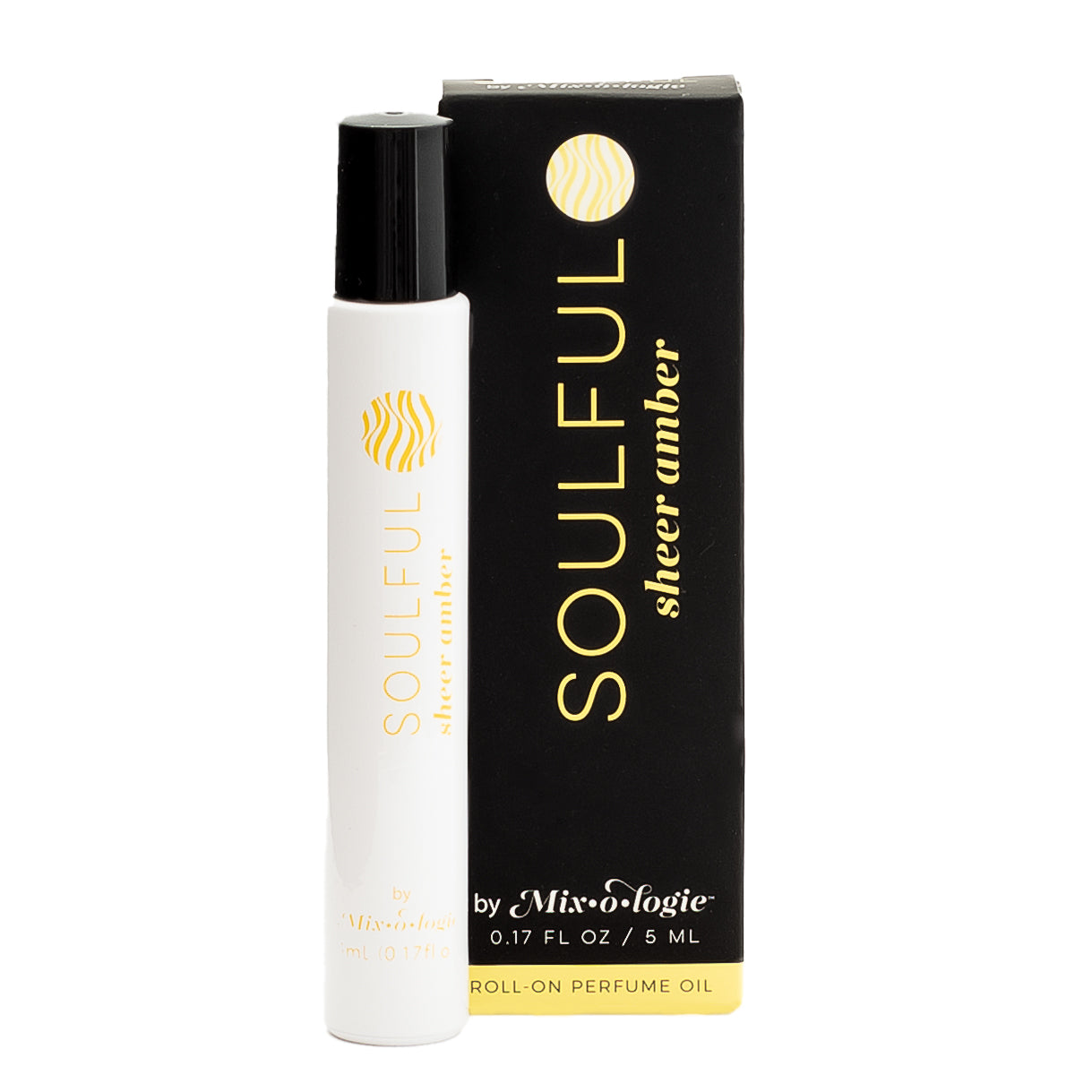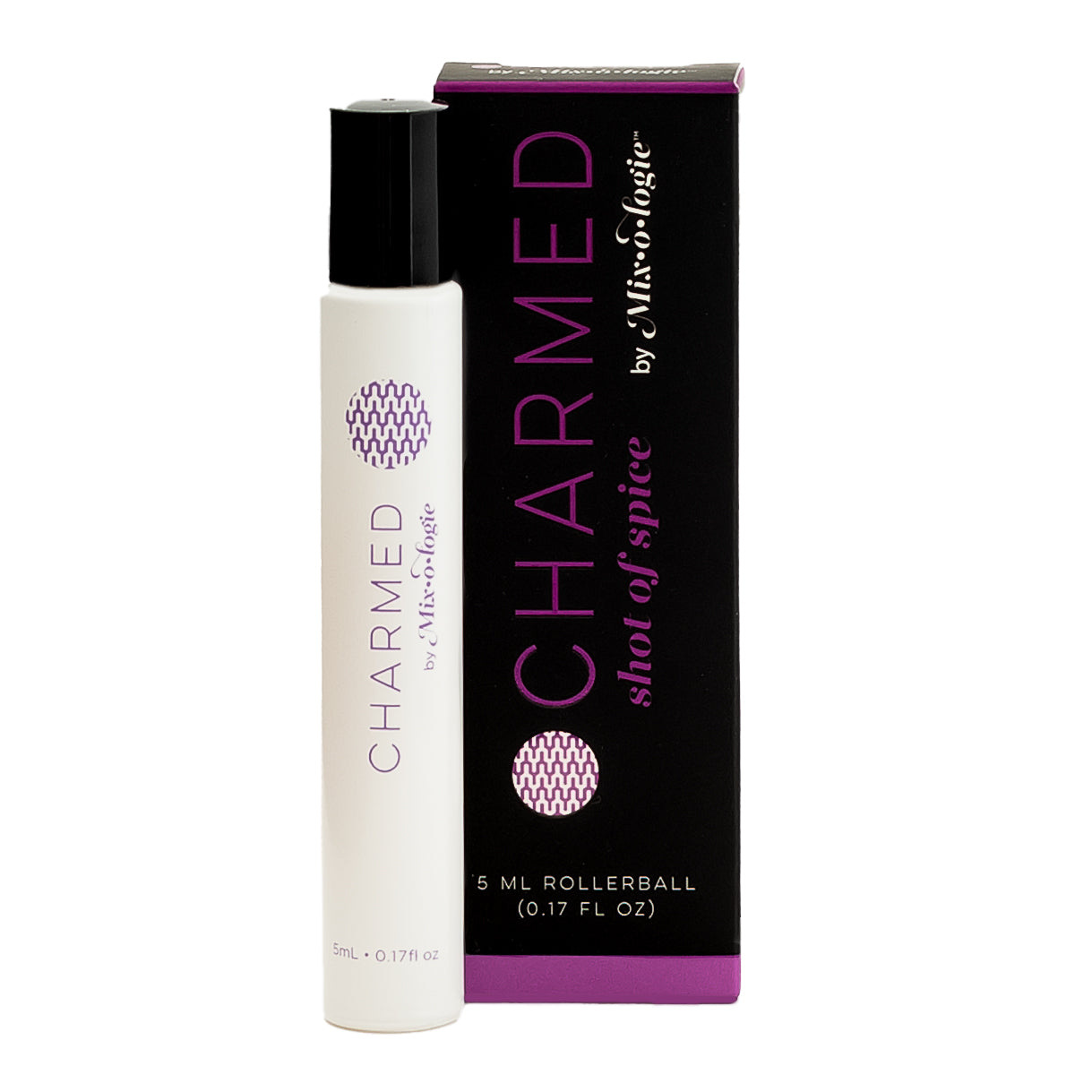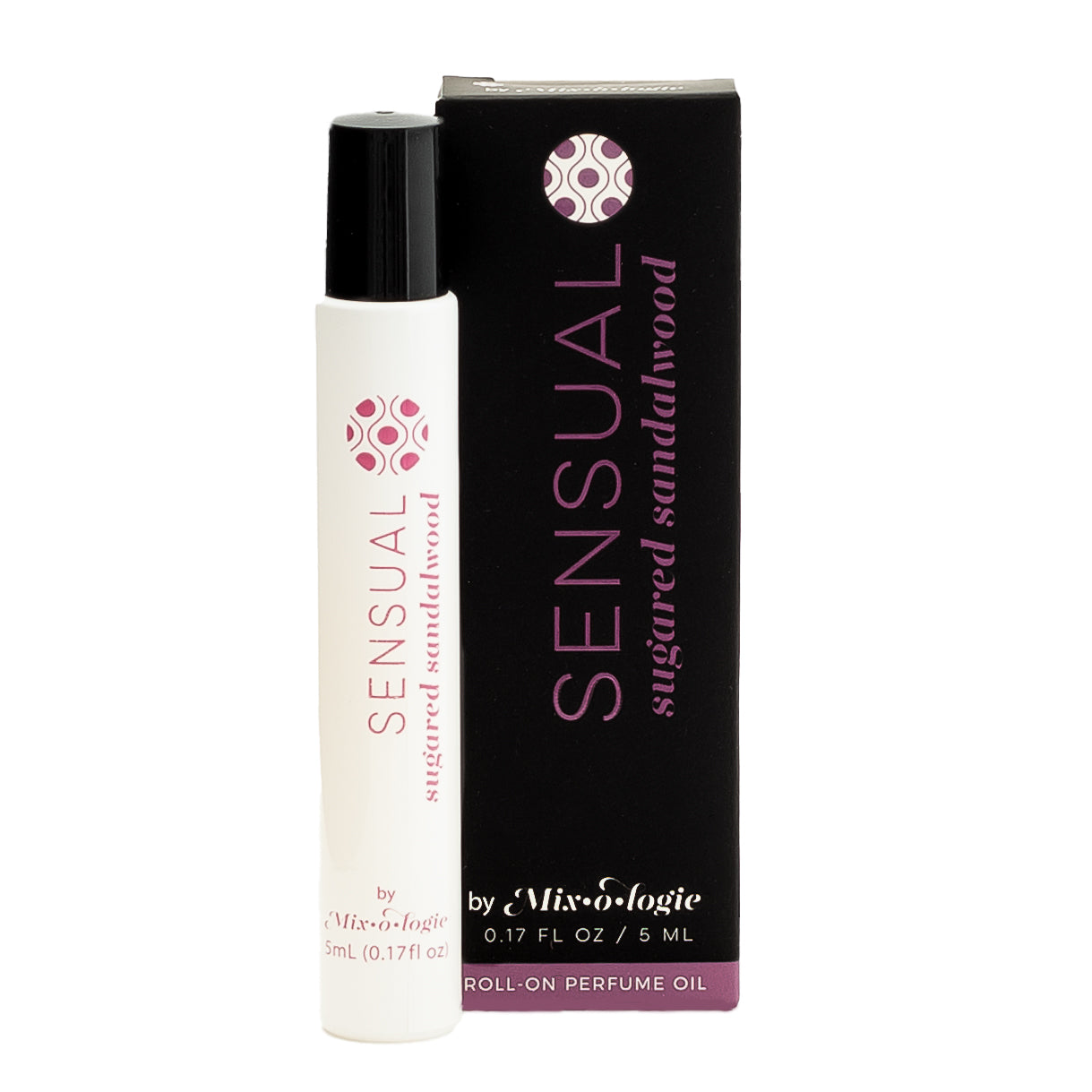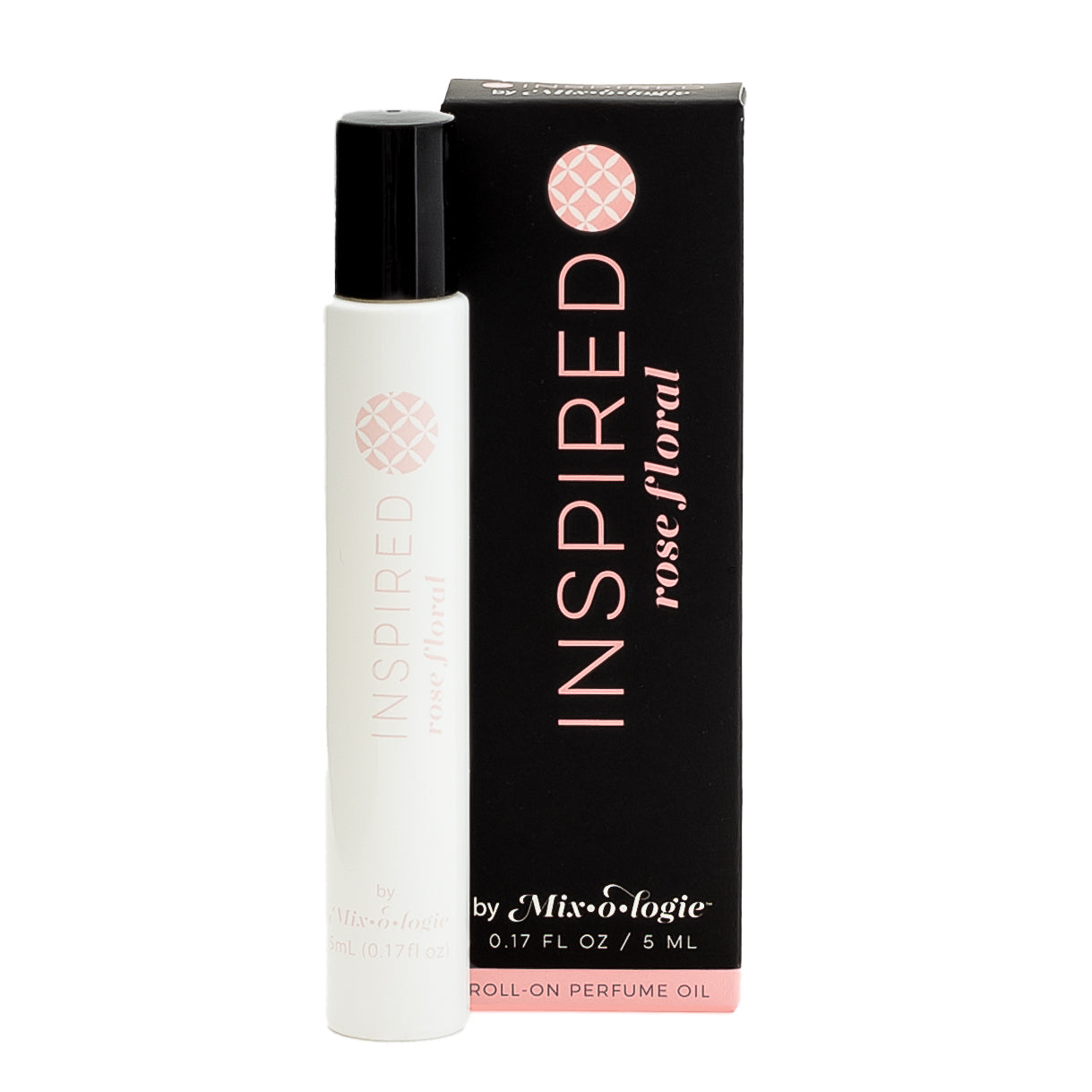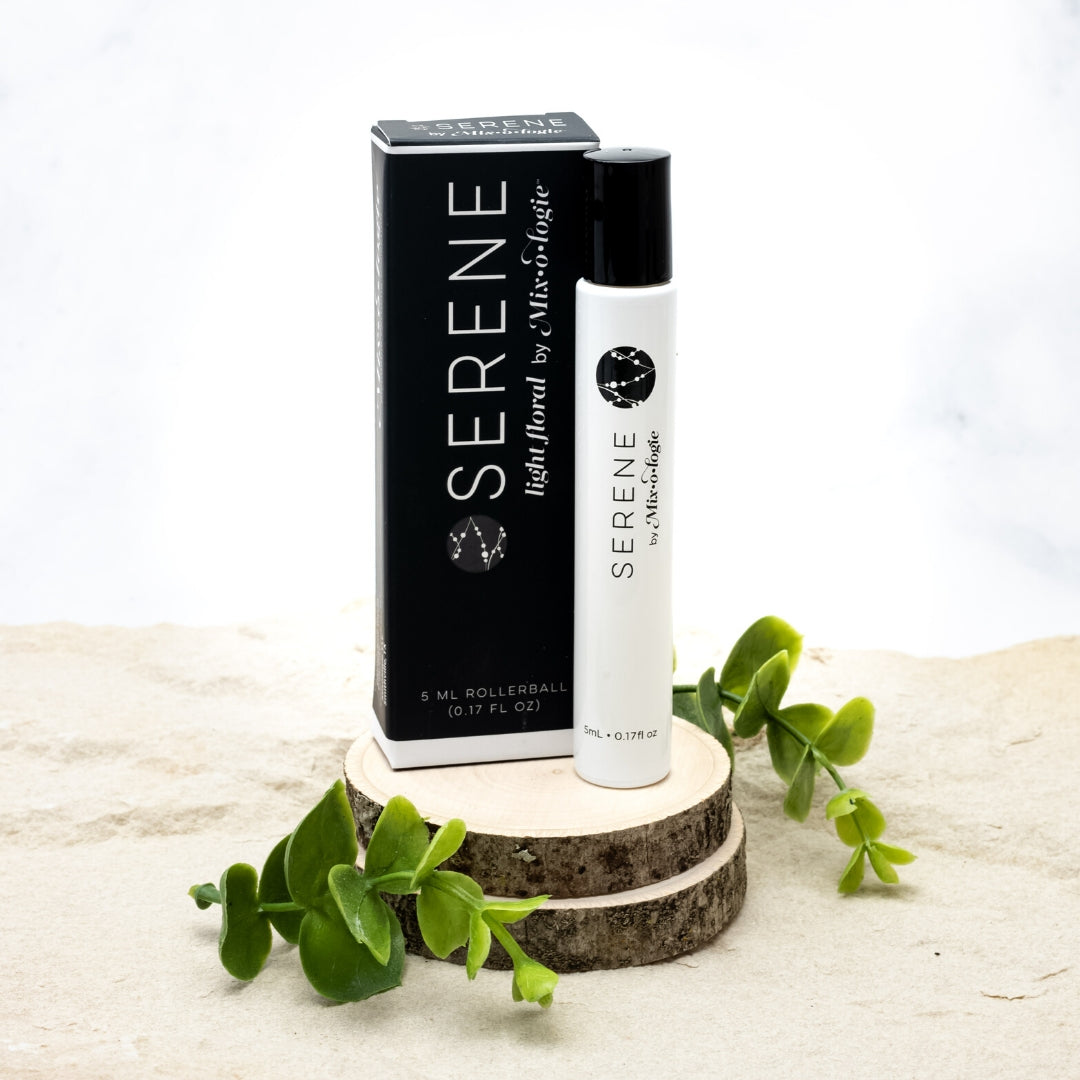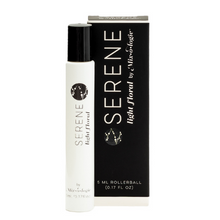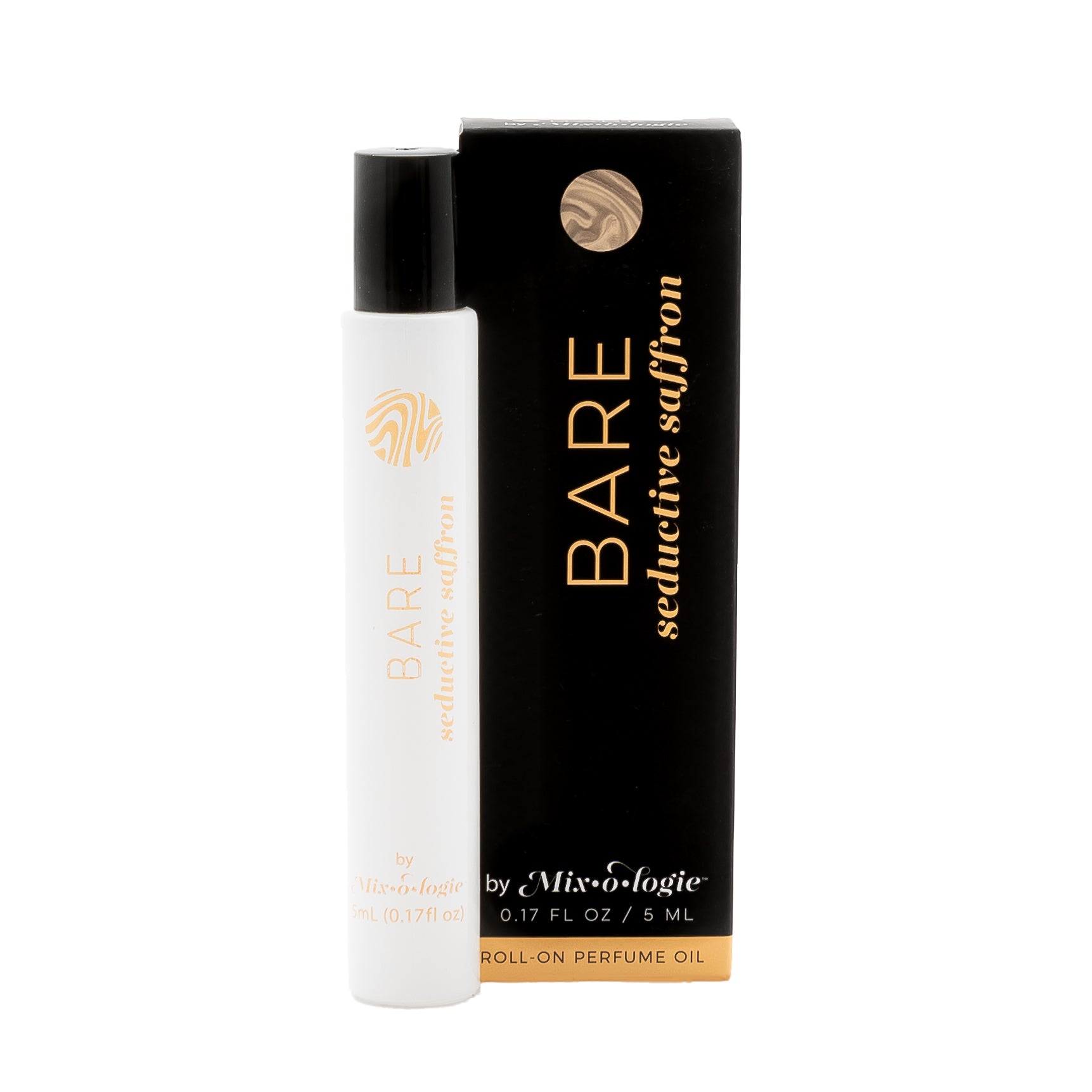 Rollerball Perfume (Choose Scent)
Soft, subtle, long-lasting rollerball perfumes
Mixologie fragrances are alcohol-free, so they aren't overpowering like an alcohol-based spray perfume can be - and they last all day!  
#parabenfree

#phthalatefree
#crueltyfree
#alcoholfree
5 mL Rollerball 
Blend with other Mixologie perfumes or wear alone.
Mixologie fragrances are alcohol-free, so they aren't overpowering like an alcohol-based spray perfume can be - and they last all day!  
Scent Descriptions:
Adrift (sun & sea)
Get swept away with the refreshing and romantic scent of clean and crisp bergamot blended with hints of airy bamboo, jasmine, and musk.  Enjoy the light and bright notes of white floral and amber as they come and go like the rhythm of the calm and silent sea.  Adrift - a fragrance that seems to have skipped across the windswept shores of blue ocean beaches on its way to you.
Assured (natural)
The understated and the unforgettable come together in an organic but provocative blend of warming amber and cashmere musk. Creamy sandalwood, patchouli, and vetiver create rich, smokey undertones. Fresh and aqueous marine notes keep things light and airy while crushed violet leaves add a feminine touch.

Bare (seductive saffron)
A poetic blend of warm saffron and sheer jasmine elevate ambergris mineral notes over soft amber, dry moss, and creamy sandalwood.  The heart of Bare is a dreamy blend of amberwood and fir resin, which adds depth and warmth.  Base notes of musk and cedar wood provide a lasting and sensual finish.  Ideal for those who appreciate complex and layered scents that have a memorable impact.
Charmed (shot of spice)

A soulful, sweetly warm scent laced with sensuality. A gathering of lush berry and pink champagne bubbles dance through our consciousness without a care in the world. Comforting undertones of peppered musk and creamy white sandalwood entwine with vetiver and amber for an ever lasting impression.

Daring (spiked punch)
Not for the shy! Fiery pomegranate, peach and spiced persimmon surround an alluring bouquet of ruby osmanthus and midnight marigolds with a shot of black rum and a bourbon marshmallow cream.
Electric (citrus twist)
A playful citrus medley of pink grapefruit, zesty lemon, and sweet mandarin join sparkling cassis berries for an upbeat treat. Oceanic accords keep it clean and fresh with soft, sweet undertones of island jasmine, mimosa, and spun sugar.
Free (ocean mist)
Cool, refreshing, and brisk. This scent's top notes of salty marine air soar over watery peony blossoms, Caspian rose, and cool sea moss. Ambergris and white musk give way to a sheer, clean, and dry finish.
Inspired (rose floral)
A soft, luminous floral scent evokes timeless beauty and elegance.  Fresh and bright top notes of bergamot, petitgrain, and geranium leaf blend effortlessly into the heart of rosa damascene with highlights of cyclamen, white lilies, and neroli blossoms. Warming cardamom, patchouli, and sandalwood add a touch of seduction while amber and white musk offer a soft, romantic finish.
Poised (clean breeze)
A graceful blend of roses, white freesia, lily and ylang blossoms perched upon warming musk, sandalwood and crushed moss dance in harmony, while nuances of fresh ocean air and sea grass float above.
Risque' (exotic woods)
An exotic blend of sensual white musk, delicate sandalwood, bergamot and other "not exactly masculine, but not overly feminine" notes that will leave you (and maybe him) craving more.
Sensual (sugared sandalwood)
Get your happy on! The seductive sweetness of neroli, lush raspberry, pink grapefruit, purple iris, and candied violet beautifully balance the sensual touches of white musk, sandalwood, and velvety peach.
Serene (light floral)
A gorgeous floral blend of white freesia, jasmine, rose, ylang, and cyclamen host a few special guests: sparkling bergamot, Madagascar vanilla, musk, and sheer woods.
Soulful (sheer amber)
Engaging to the core, with the enveloping sensuality of amber, musk, an alluring bouquet of wild freesia, peach rose, and white jasmine.  Feel-good patchouli and vanilla create an understated, yet alluring inner journey.  
Sultry (wild musk)
A compliment to any composition, this velvety musk scent emboldens feminine sensuality and strength. Beautiful exotic white musk and blonde amber surround fresh watery accords and a subtle modern rose muguet.
Tempted (coconut kiss)
The scent also known as "beach in a bottle."  Get your tropical glow on with sugared pineapple, sun-kissed citrus and creamy coconut caressed by island breezes and swaying palms.
Tenacious (crisp vanilla)
A vibrant and sophisticated interpretation of a nostalgic favorite. Madagascar vanilla bean harmonizes with smokey musk, amber, and masculine nuances from woody sandalwood and white oak. Aged bourbon, tobacco flower, and tonka conclude the blend with just the right amount of mystery.
Tender (fruity)
Luscious sugar-dusted black raspberries burst with citrus from Sicilian lemon and orange zest. Bright, verdant accords of green tea, moss, silver sage, French lavender, and geranium leaf add vitality and a clean crispness. A kiss of warm ambergris completes the blend for a scent that beautifully captures honesty and innocence.
Sultry is perfect and lots of free samples! Thank you!
Thank you, Wilde! We are so happy you love Sultry, and can't wait to hear which of the samples you enjoy most!
Mixologist Roll-On
It was a referral that I give this a try. I order it and I tired it. Smells good, in fact I ordered two the same day. Just wasn't enough of it.
Sultry
This scent smells so amazing! I love it! My husband tells me that I smell incredible.
Beautiful earthy scents
Soft but gets to the point! Soft but elegant! Soft but fresh! Soft and worth it!
TEMPTED
So far my favorite scent! The roller is very handy and no chance of spills!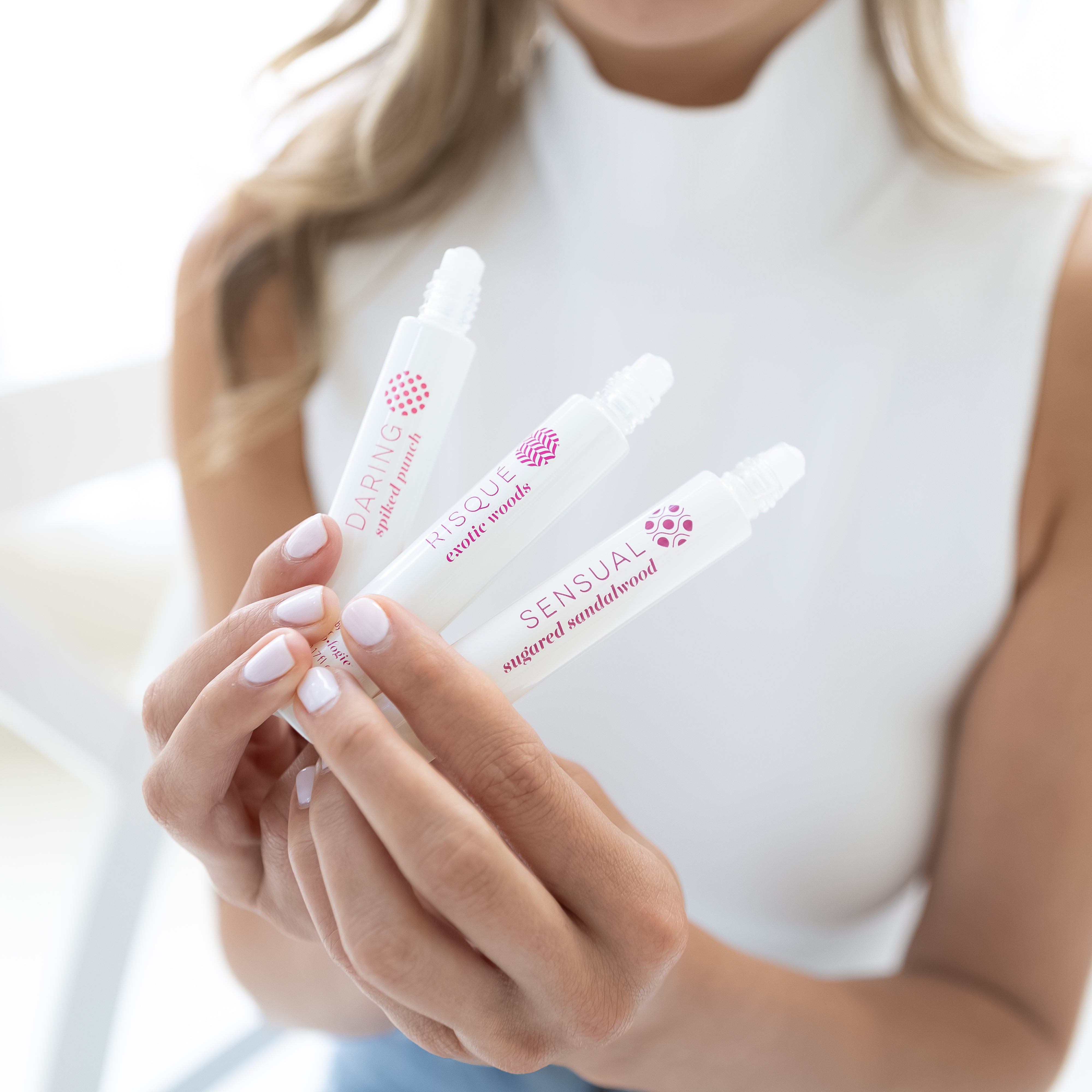 Mix & Match
The Art of Customization
With Mixologie, you hold the palette to your personalized scent masterpiece. Blend, mix, and find your signature.
⭐⭐⭐⭐⭐
See Why Our Customers Love Us
I love the scents, they're beautiful, fresh and light. Every time I order 1 rollerball I get samples of other scents that I fall in love with so my collection is growing!
-Roxanne
This is either my 9th or 10th order of this. To say I love it is an understatement. You have a light fresh scent all day! I love and I mean I love the sultry fragrance!!! Thank you Mixologie!!!!
-Lea
I'm obsessed with this fragrance, it's not too overpowering but still smells so amazing! I've been spraying it on all of my clothes and the scent lasts for so long - especially if you pair it with the rollerball perfume! If you want to smell amazing and get a million compliments, do yourself a favor and buy this!!!
-Colleen
Smells are so great. Ordering is great and mail service is fast!
-Pamela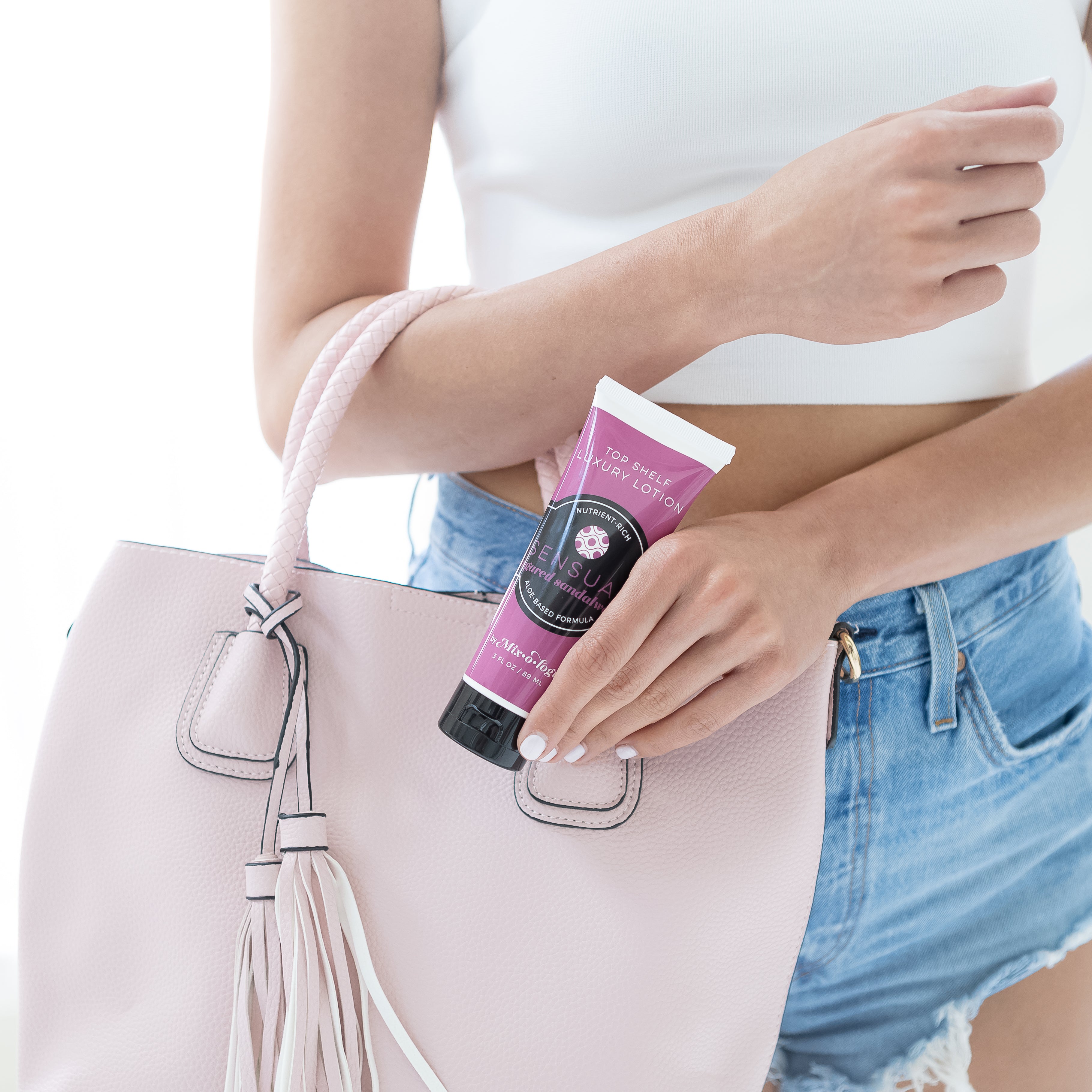 Portable Perfection
Designed for the modern individual on-the-move. Compact, chic, and fits right into your lifestyle.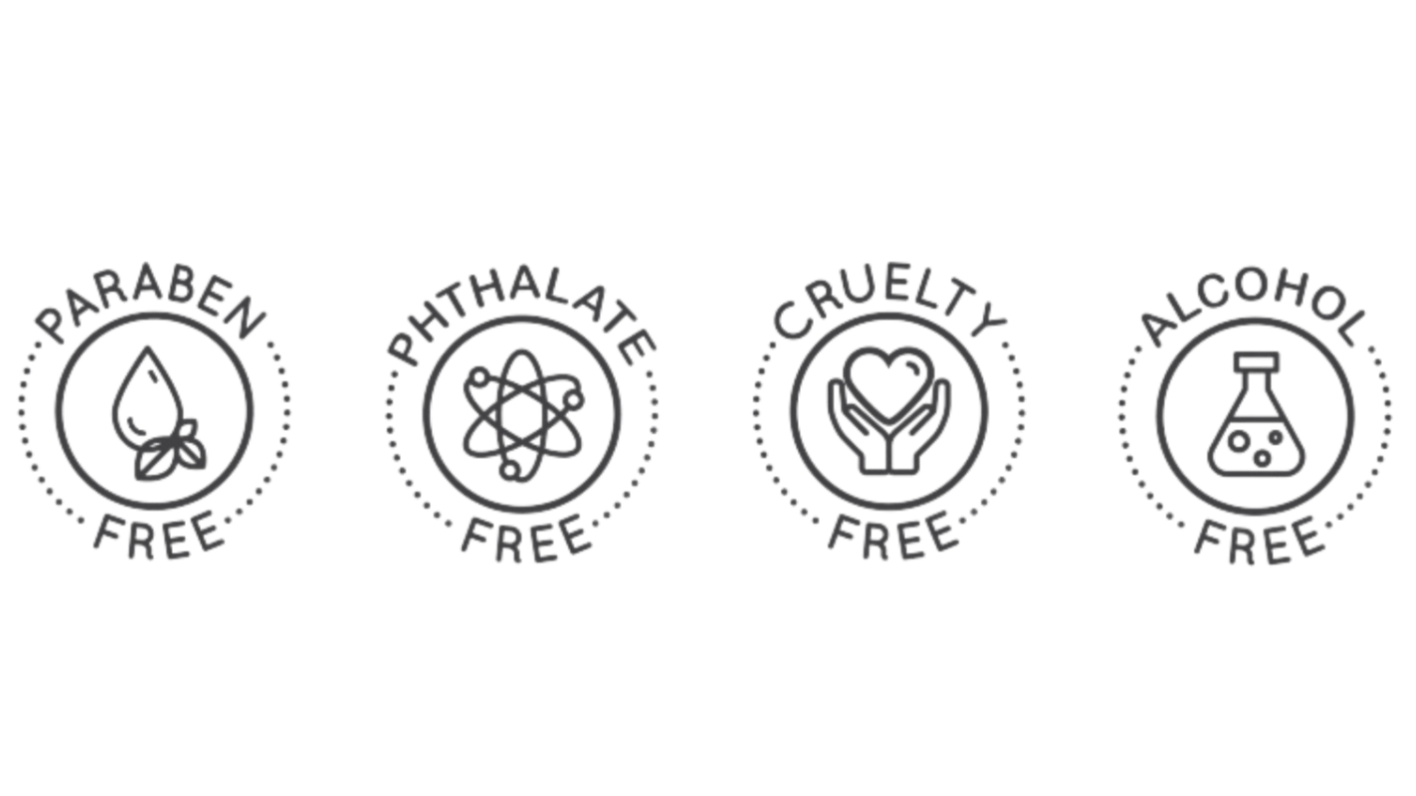 We Care About Our Ingredients, Because we care about our customers
Beauty & Conscience in Every Drop
We're not just about delightful fragrances; we're about making a difference: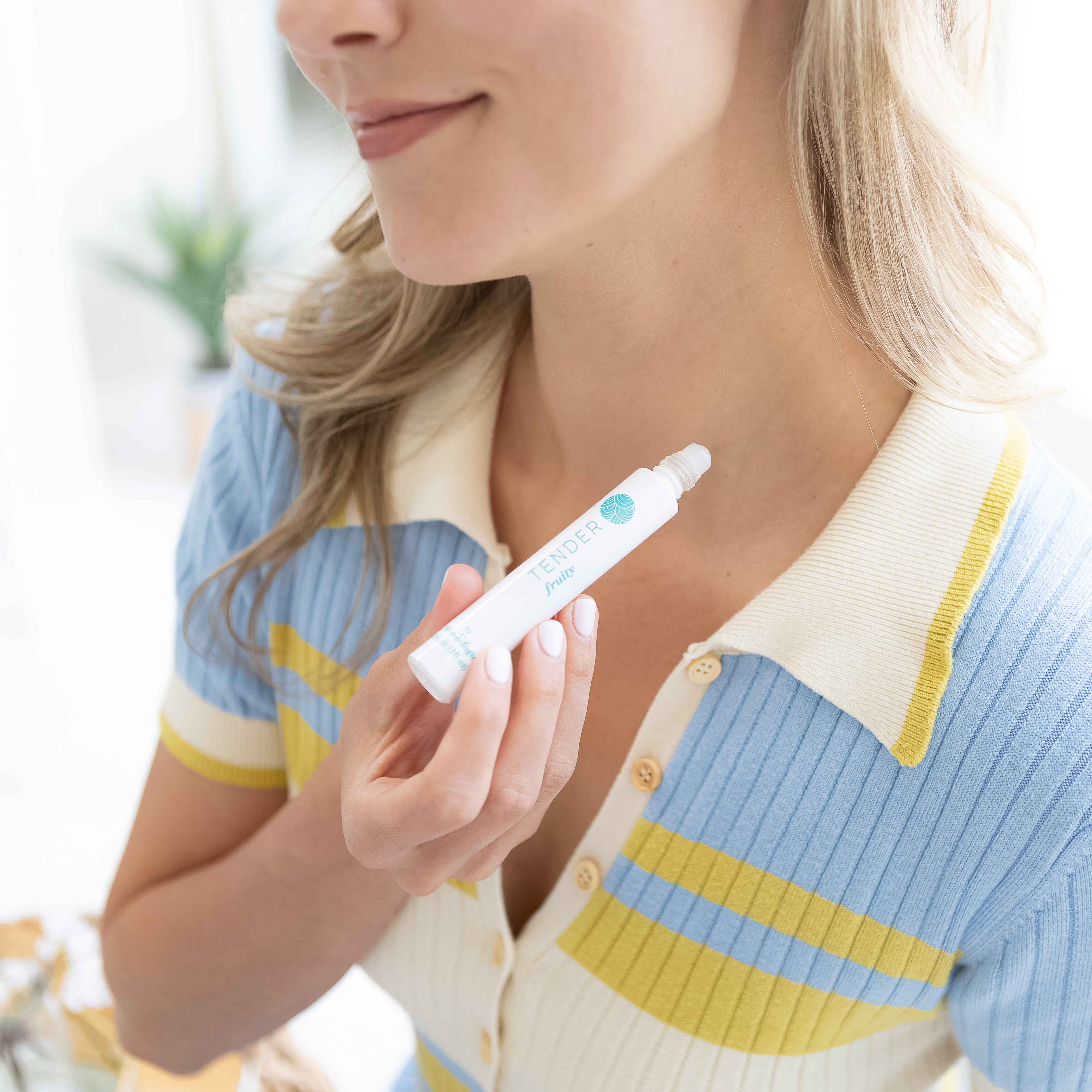 Alcohol-Free Elegance:
Our pure-oil based formula guarantees that you're wearing a scent that stays all day without overpowering the senses.