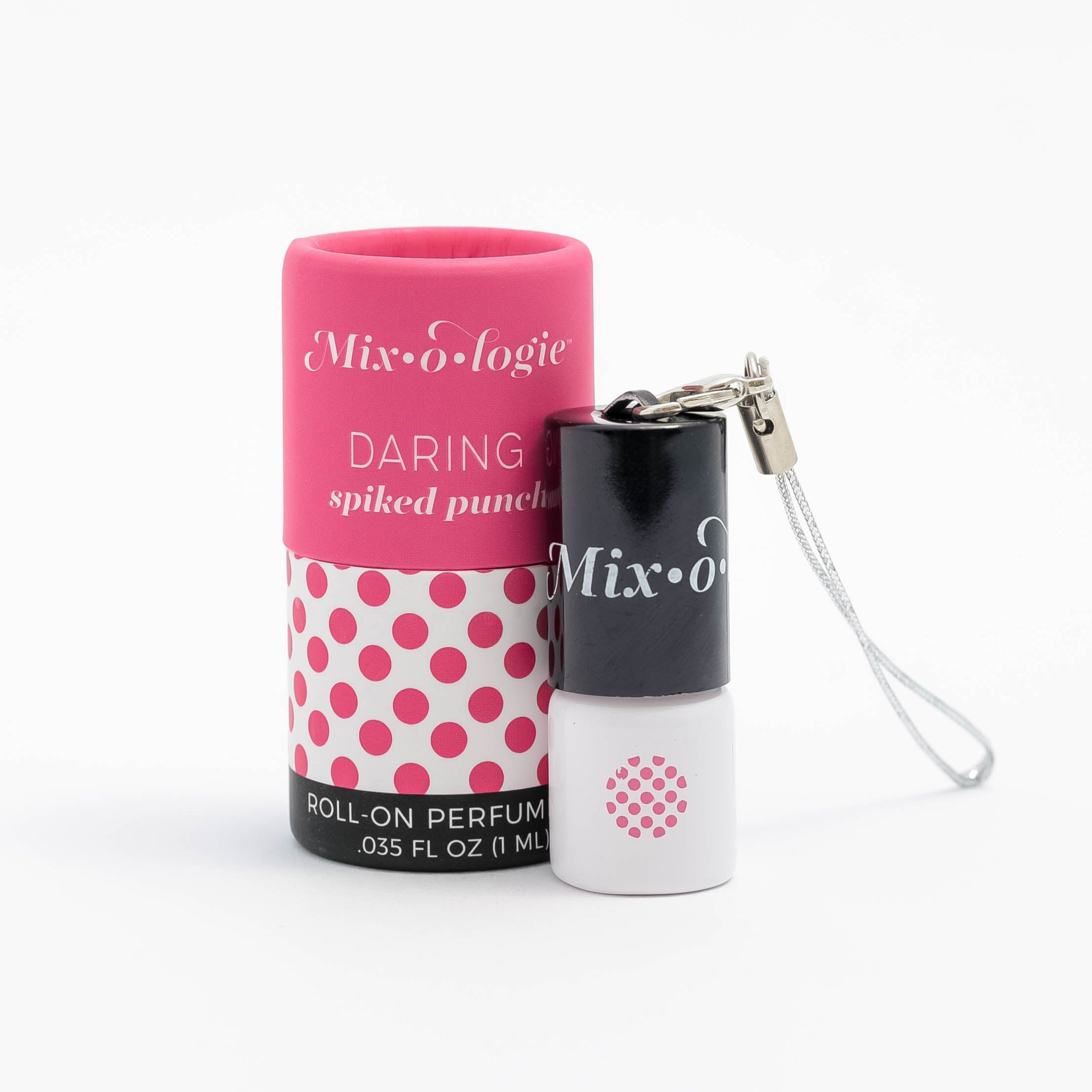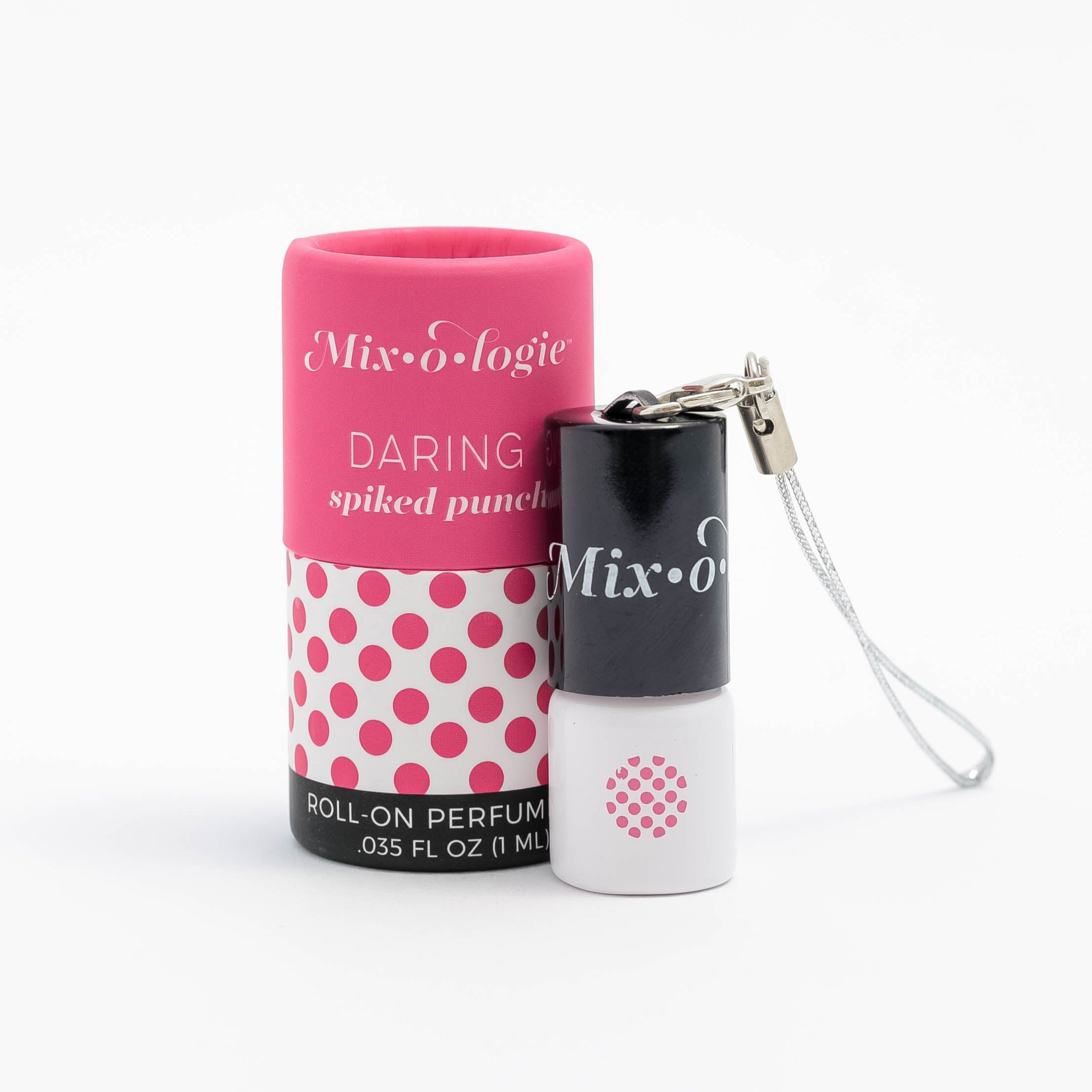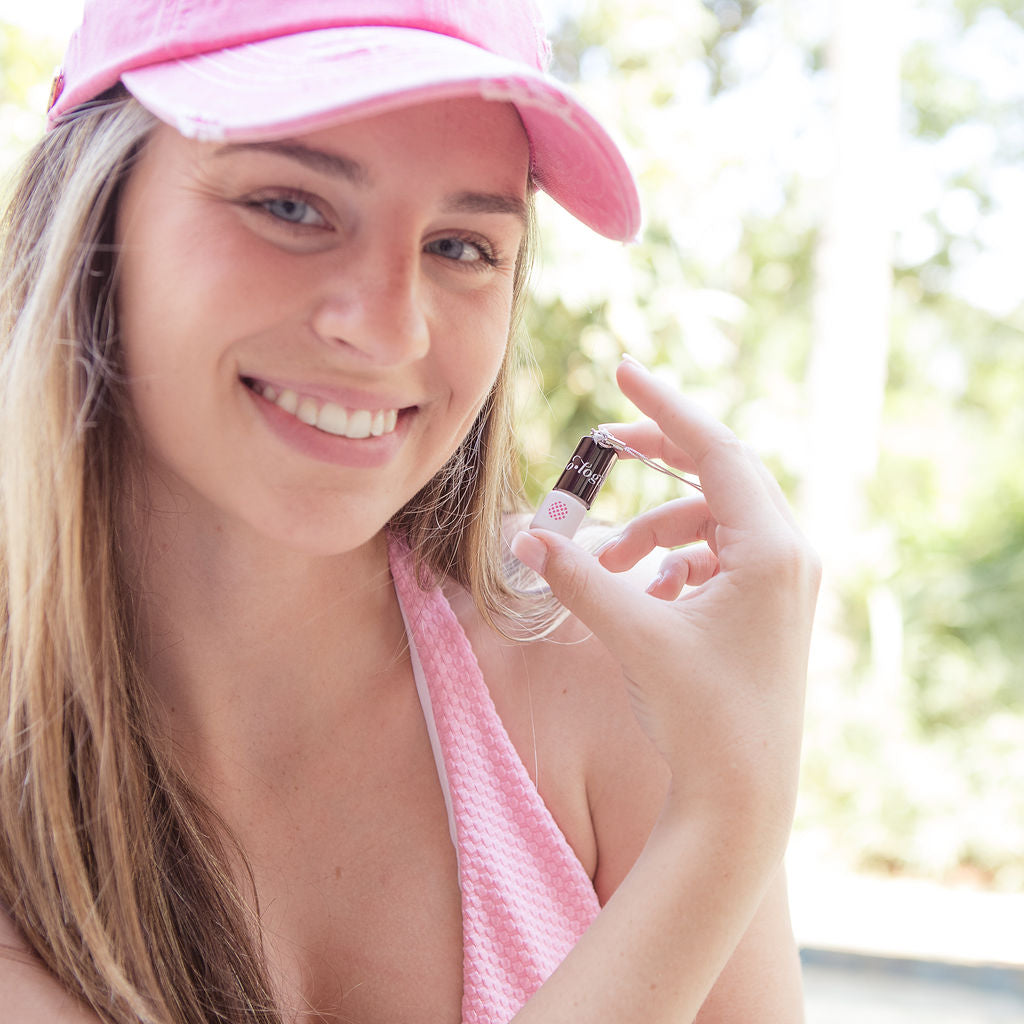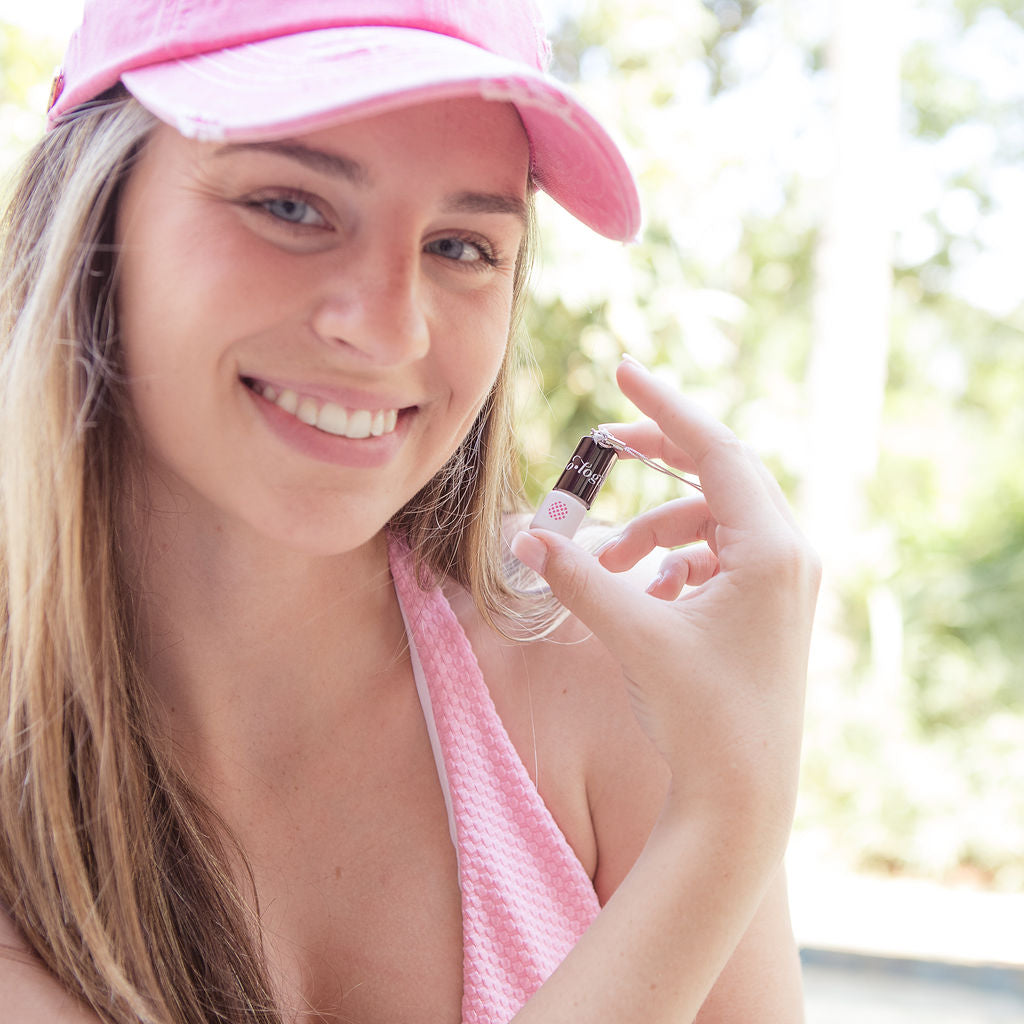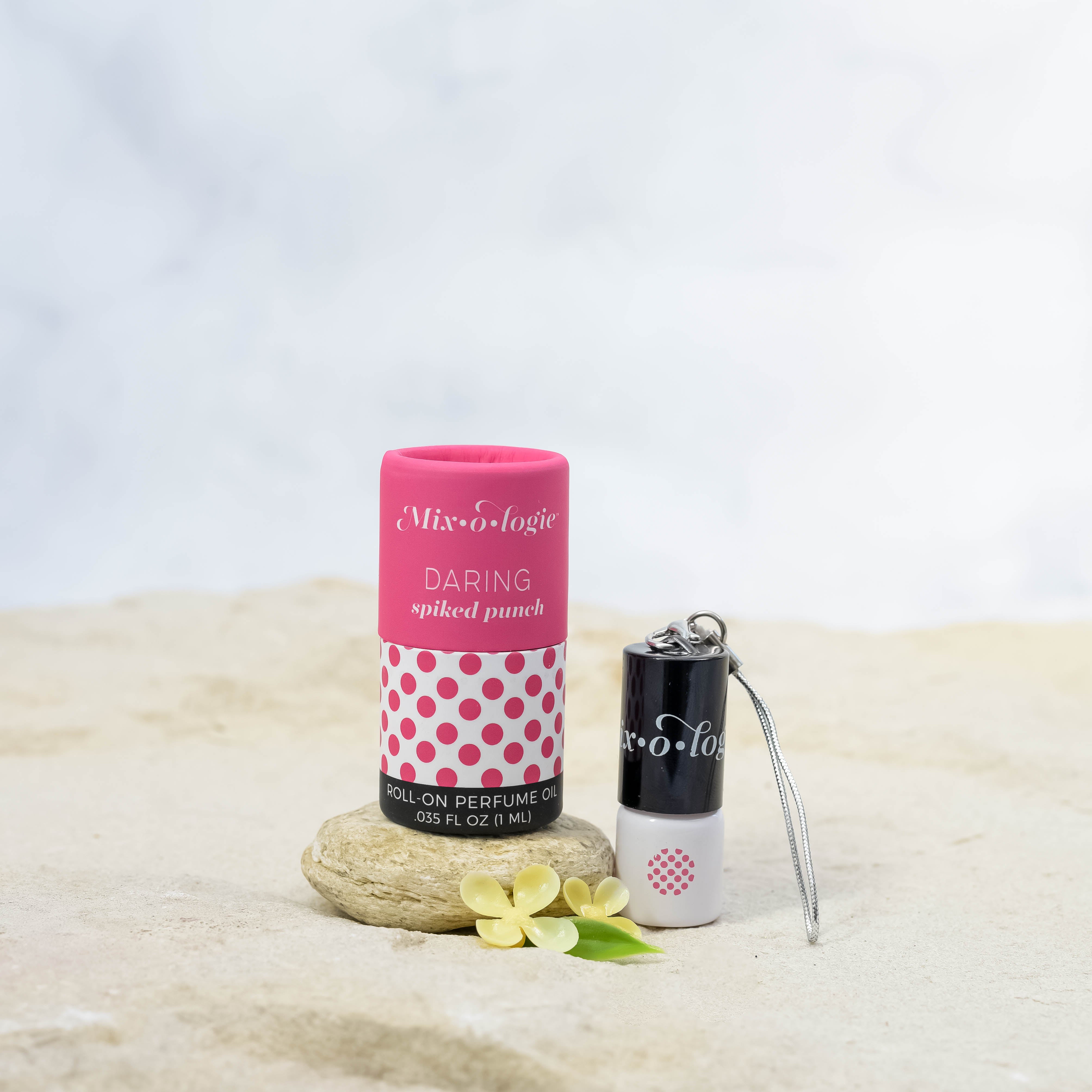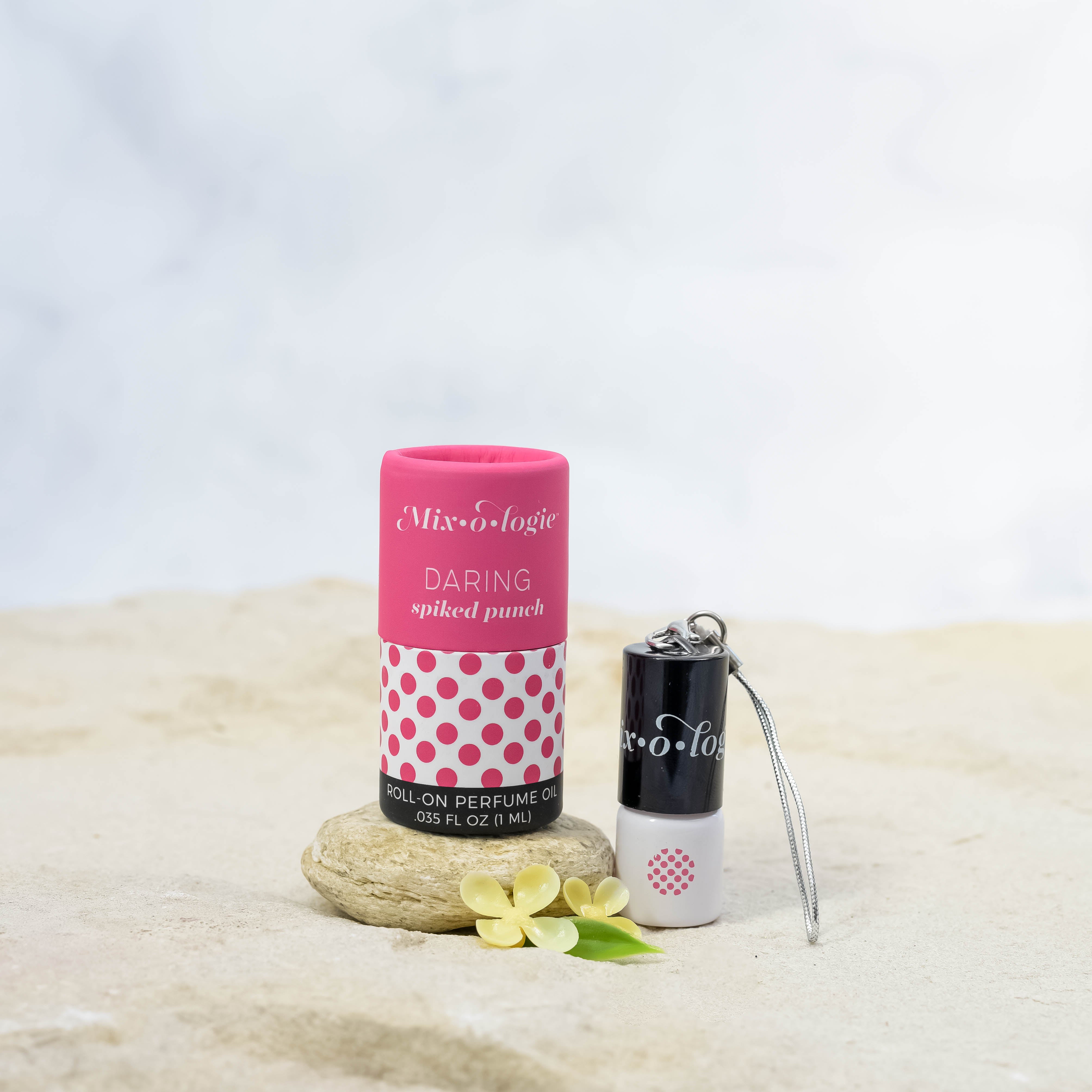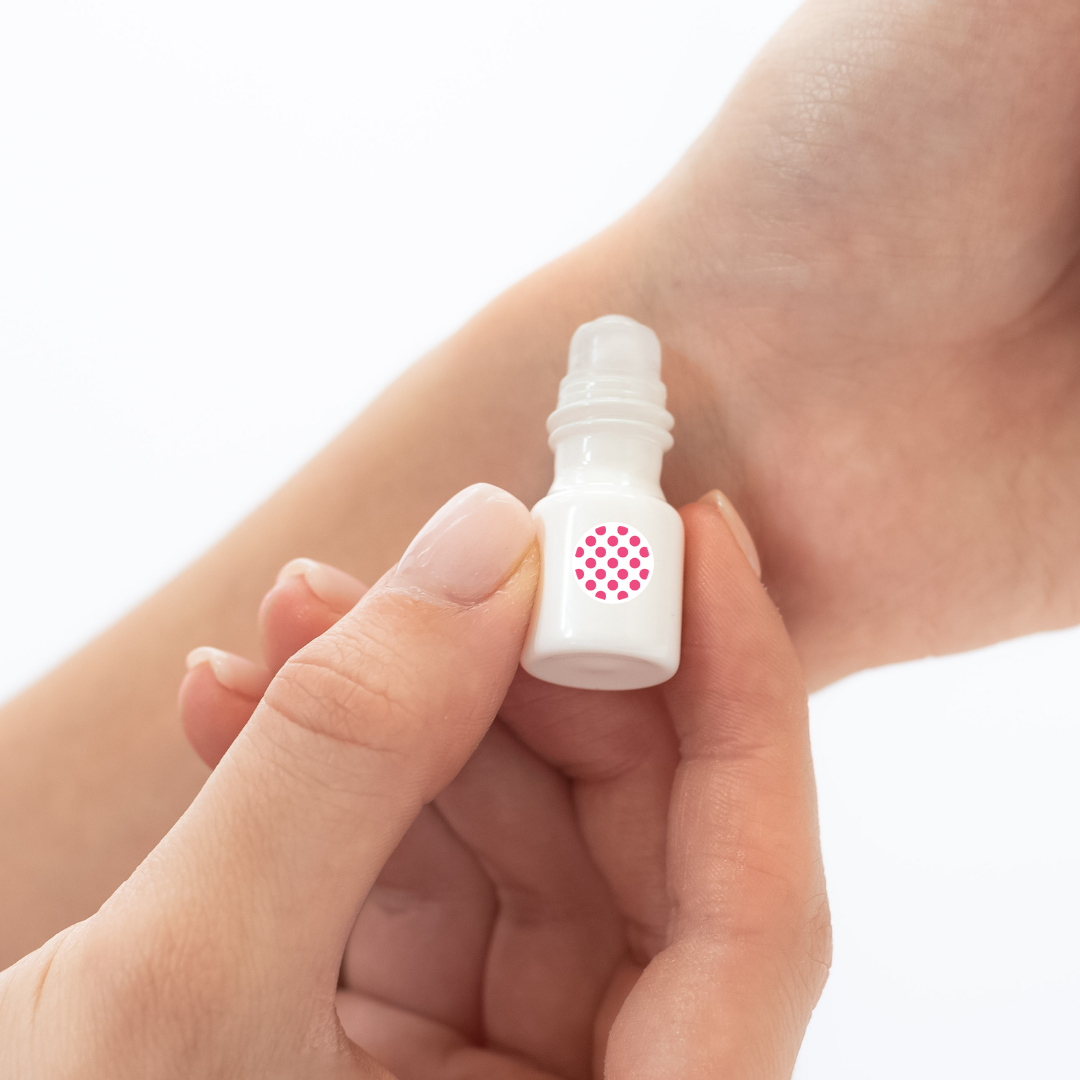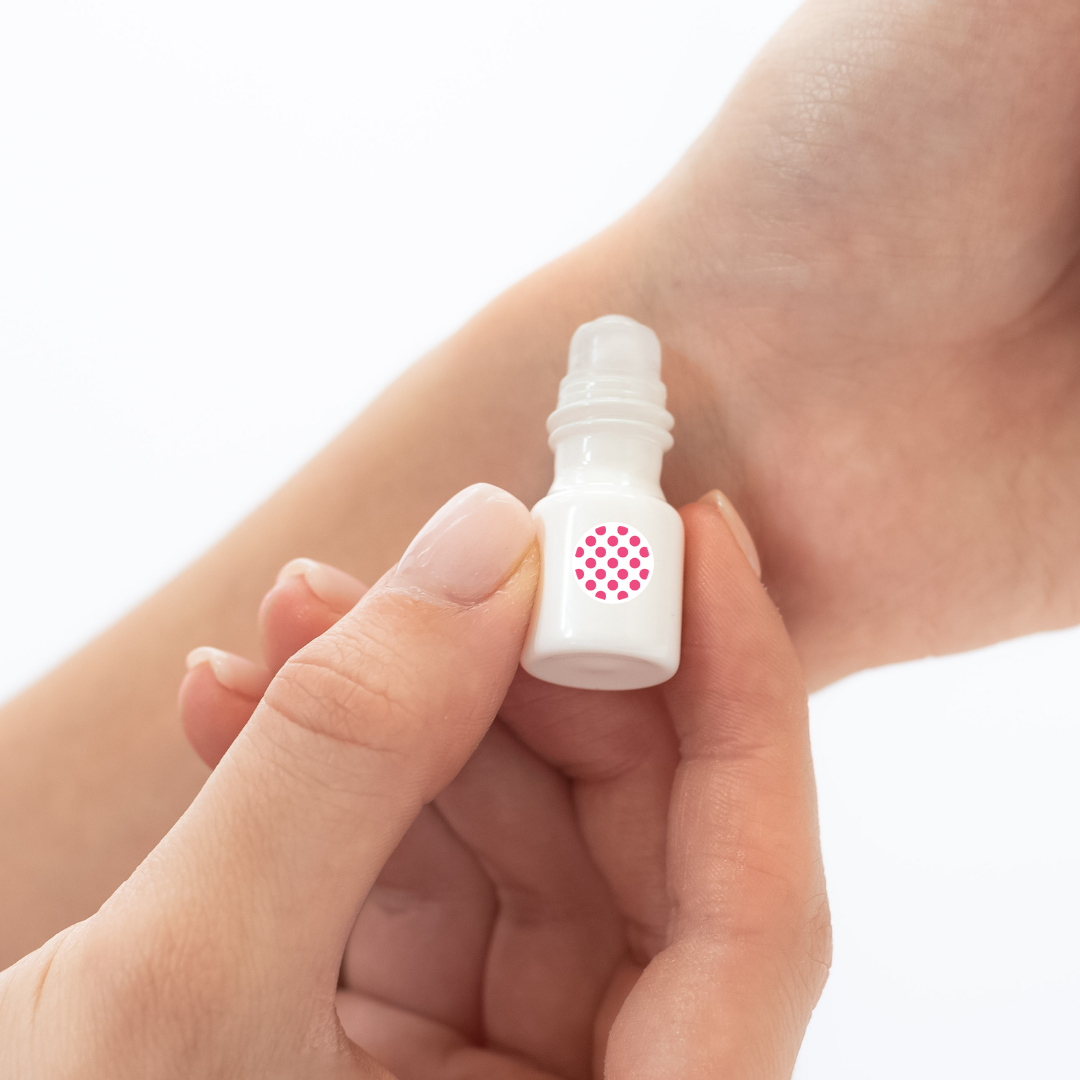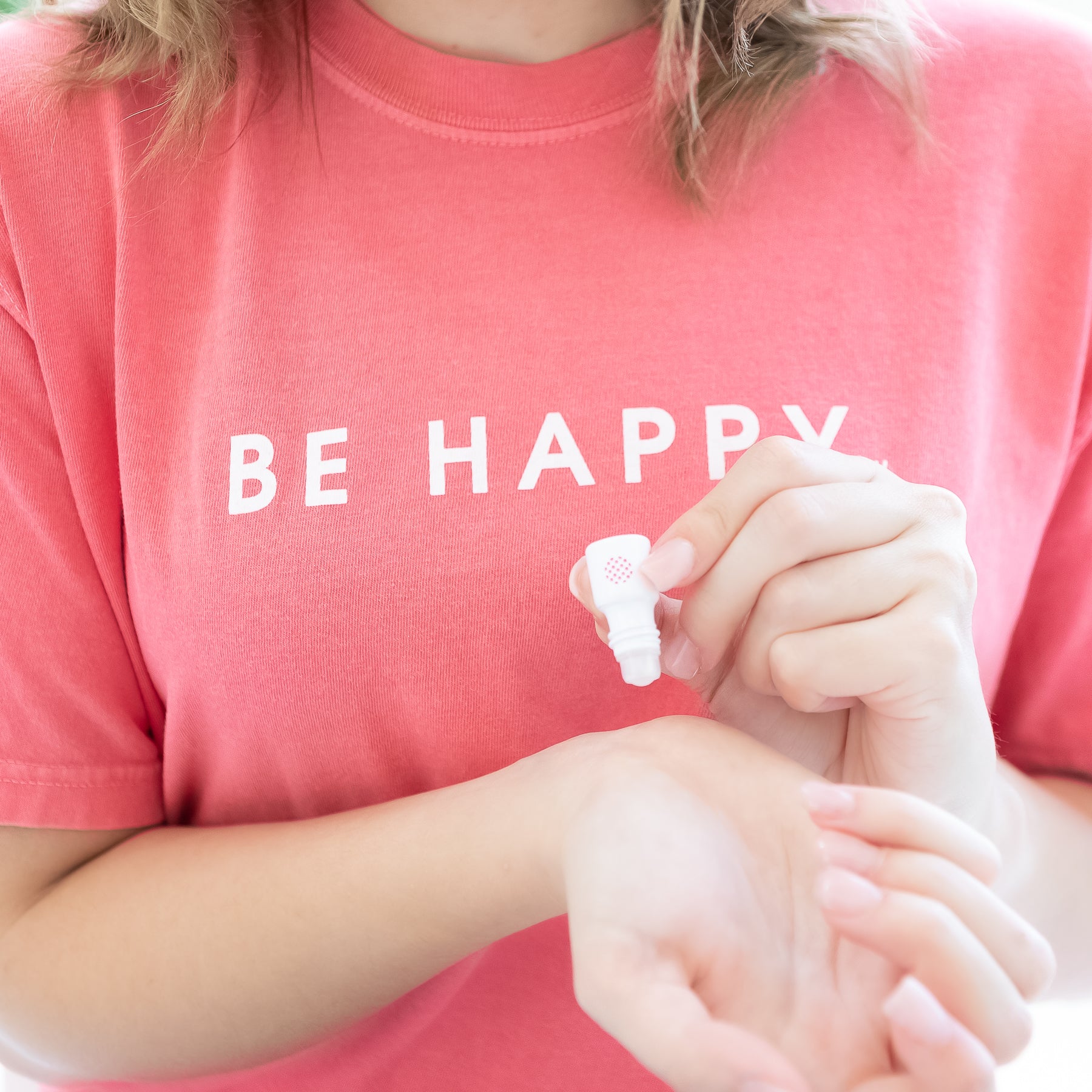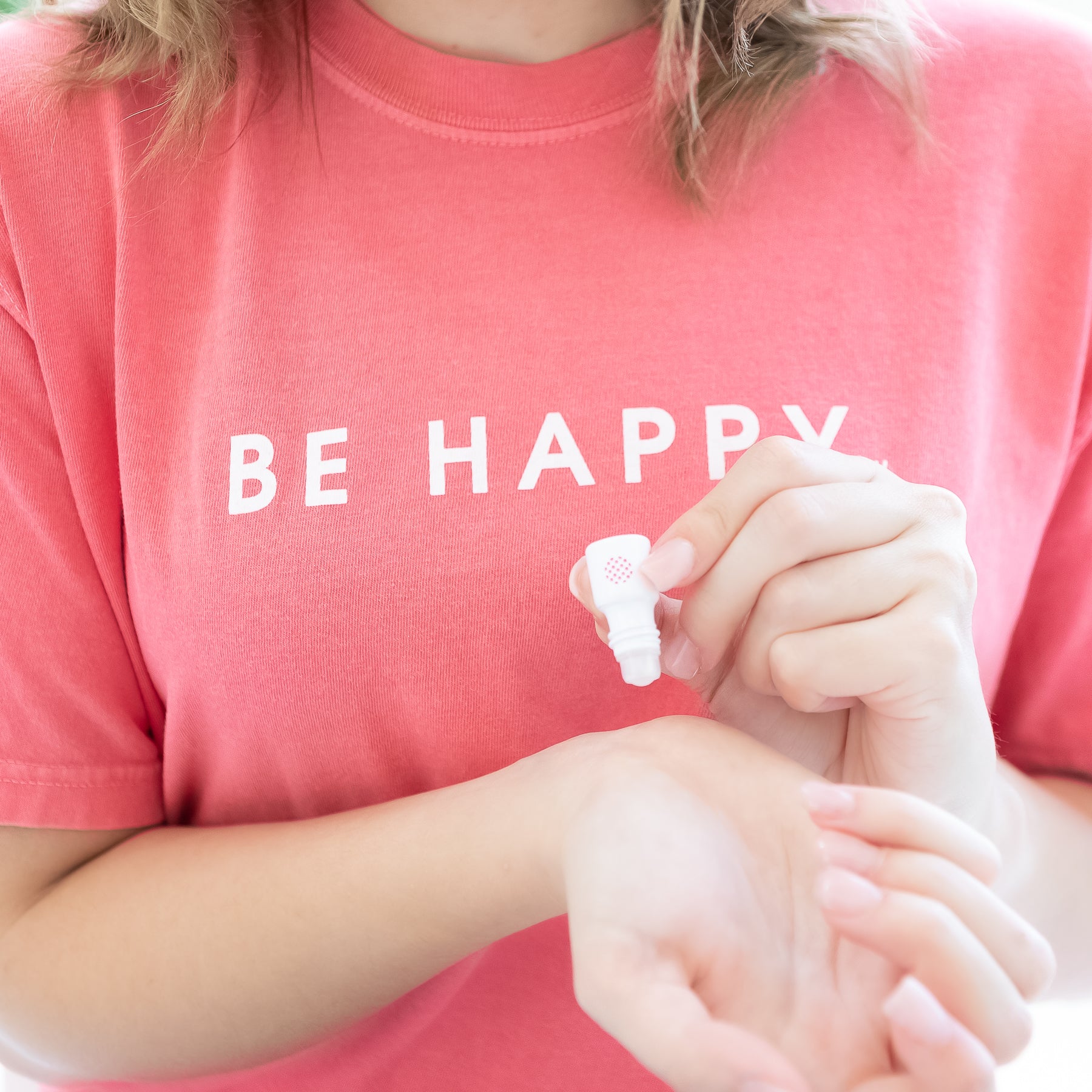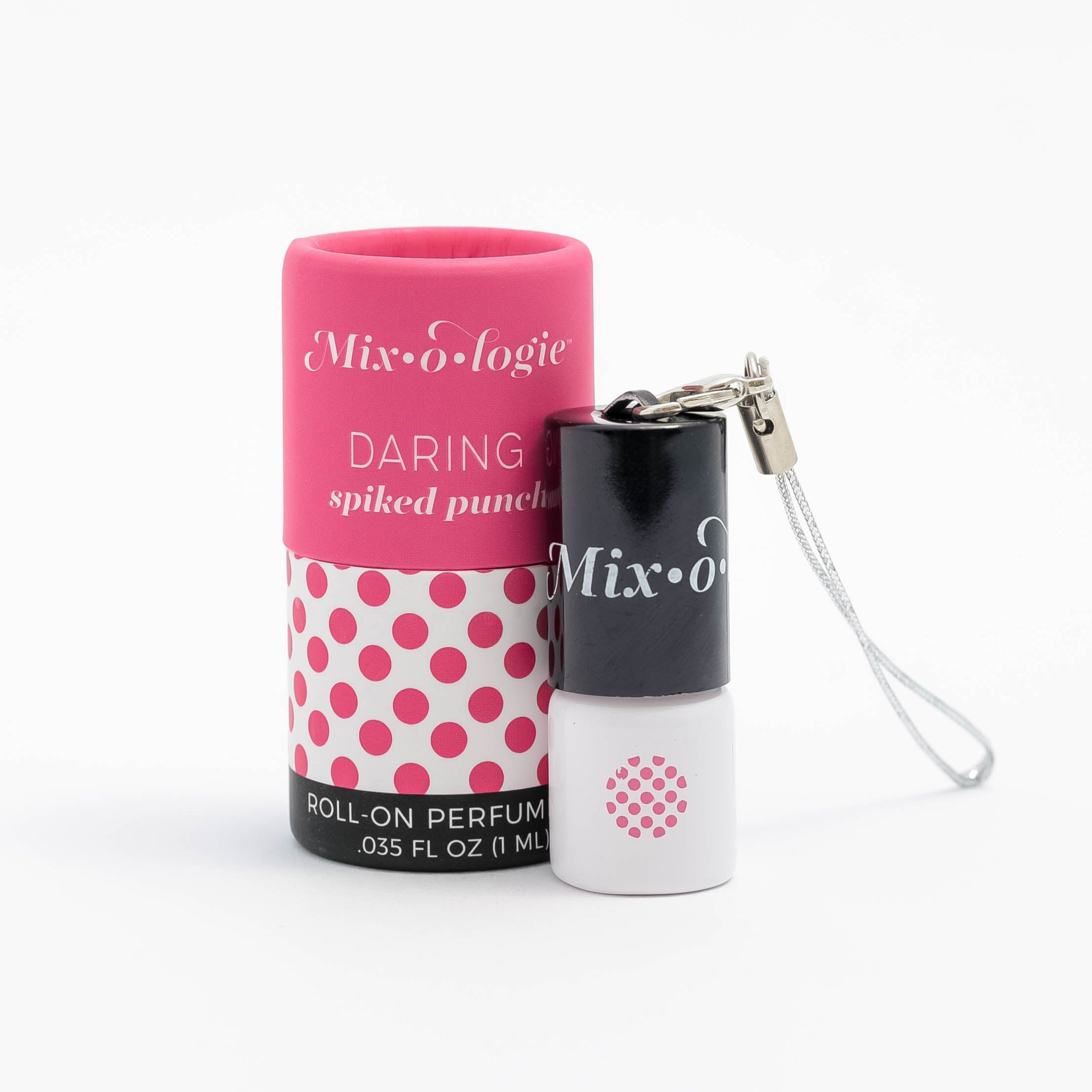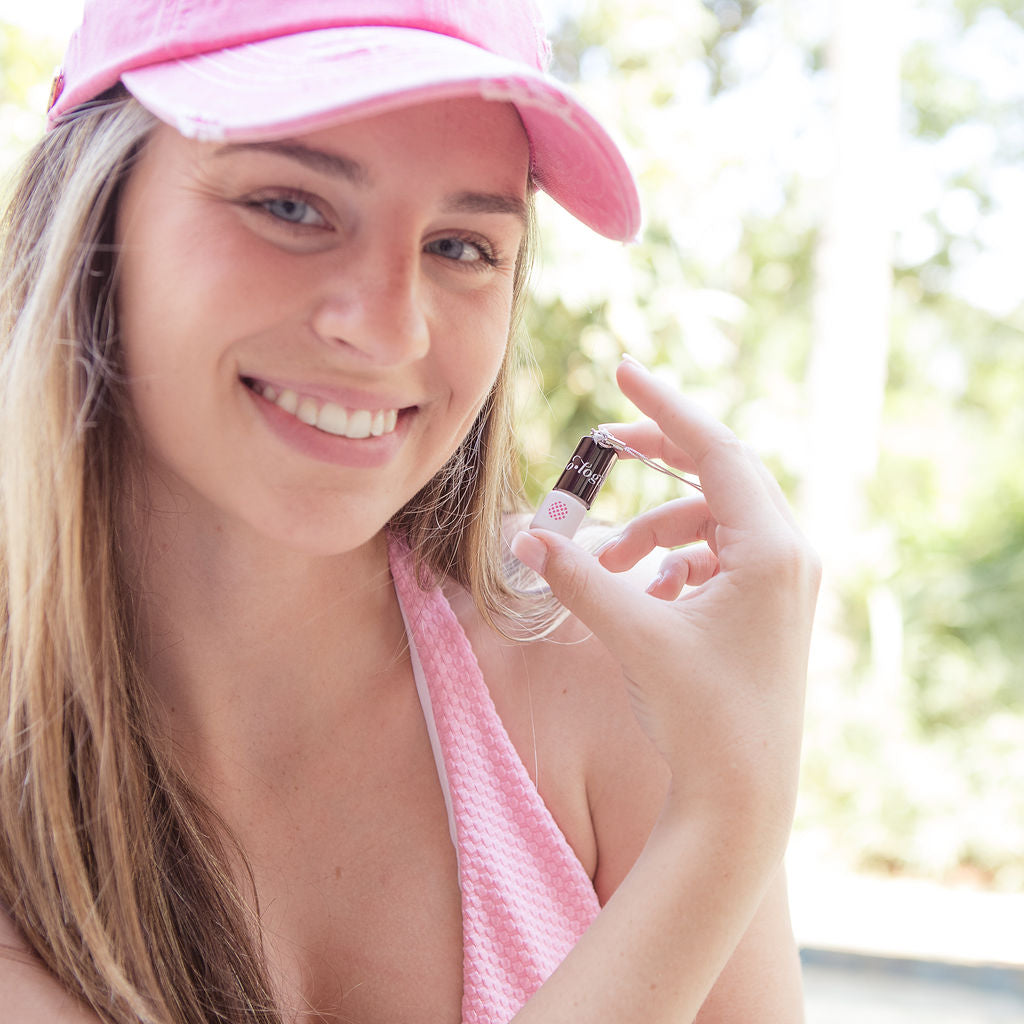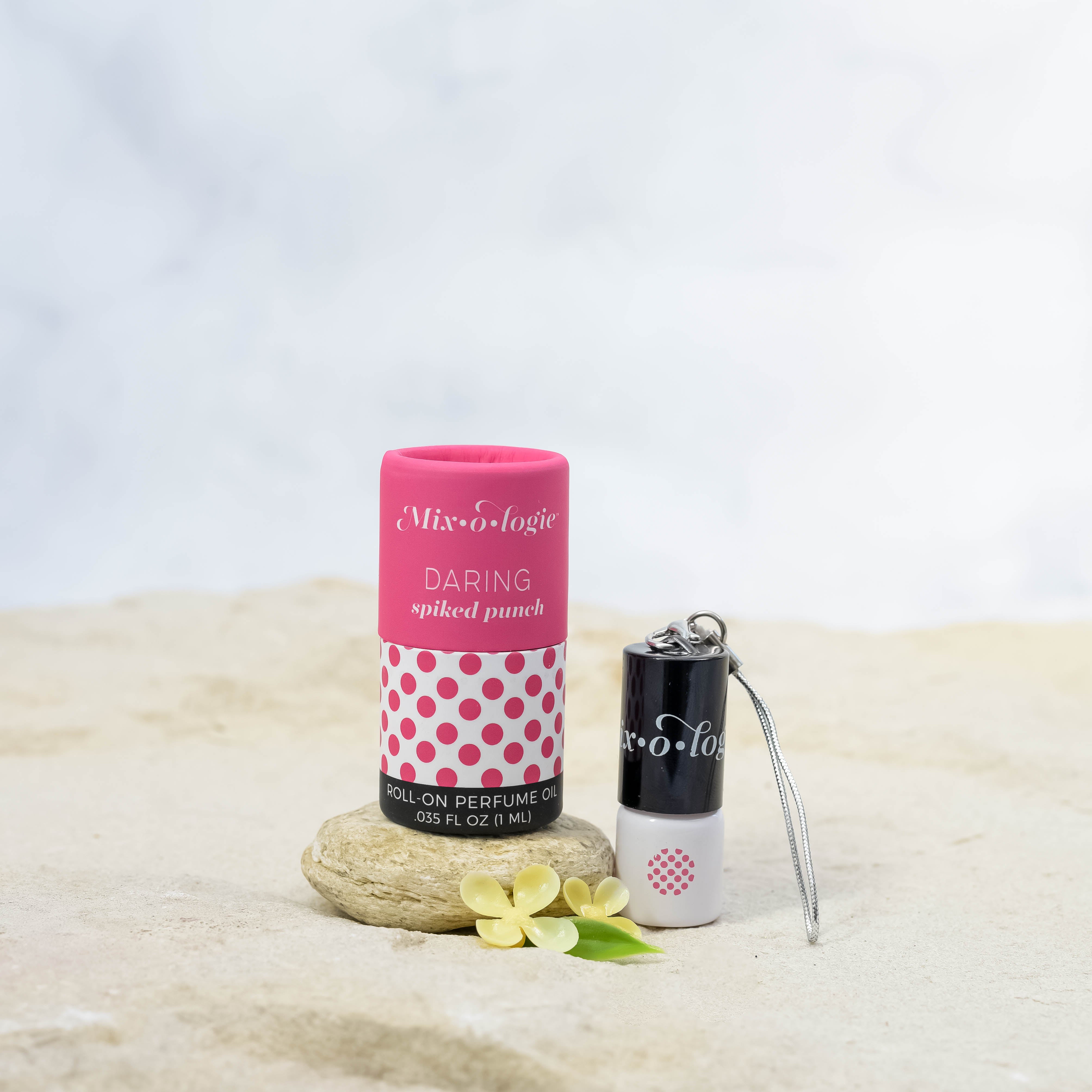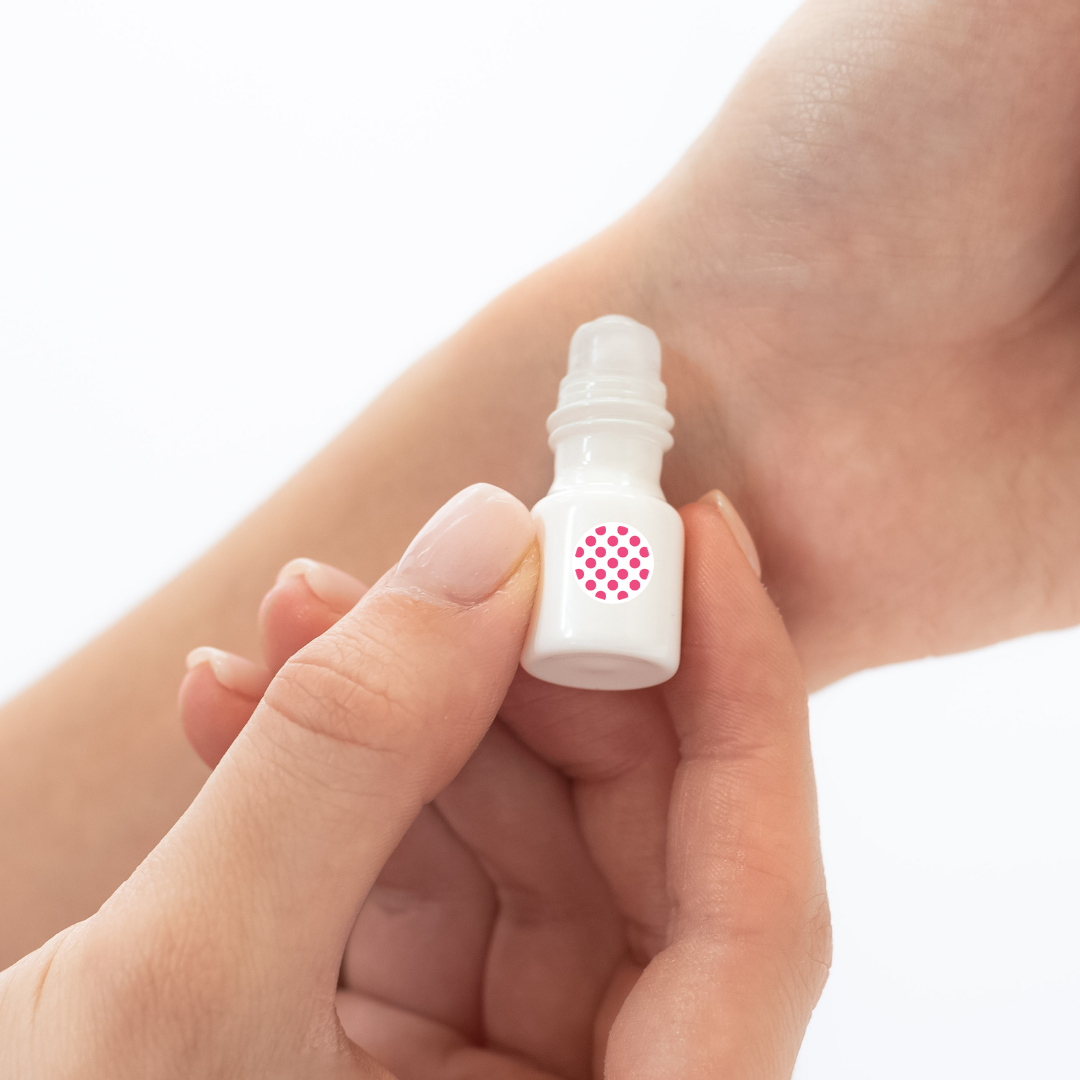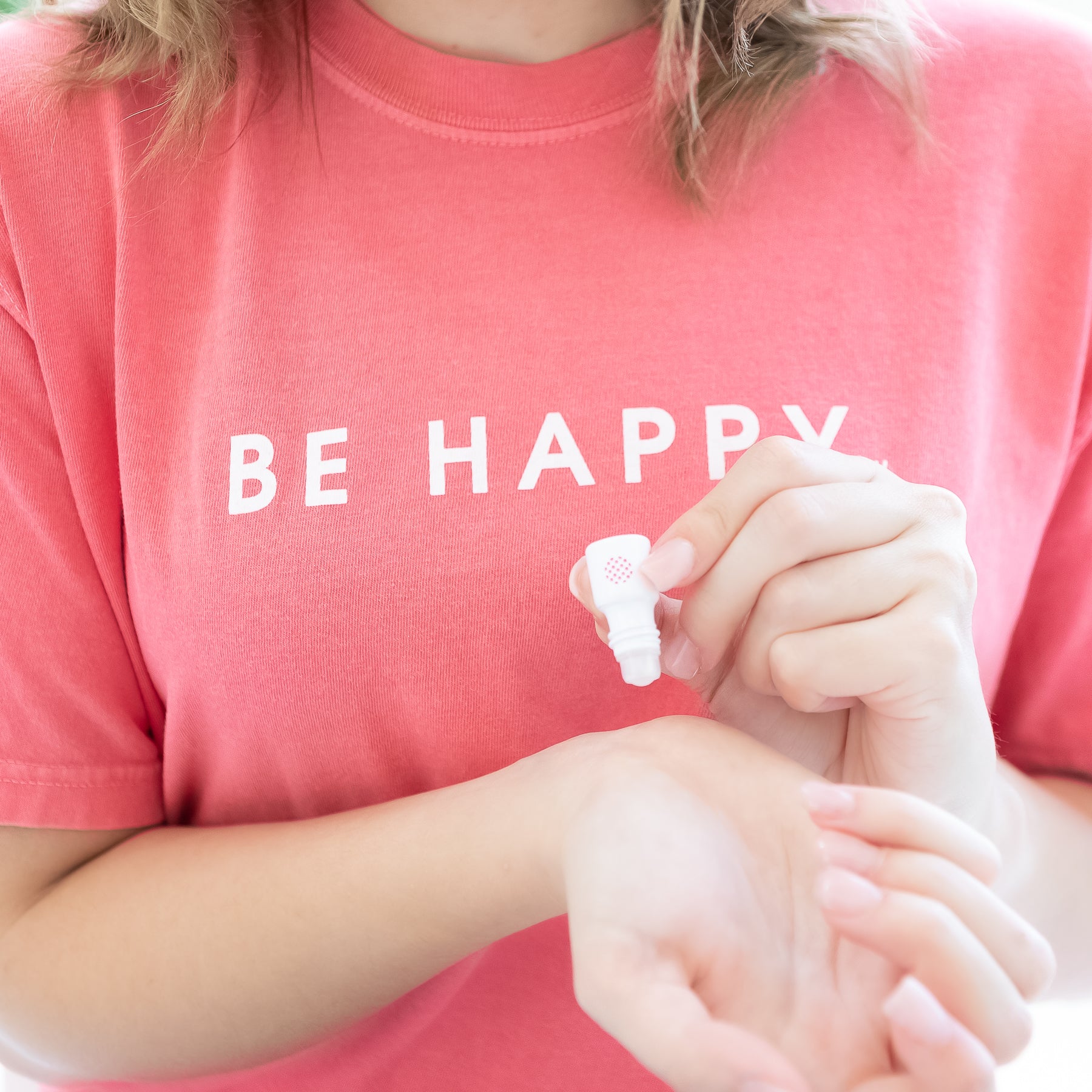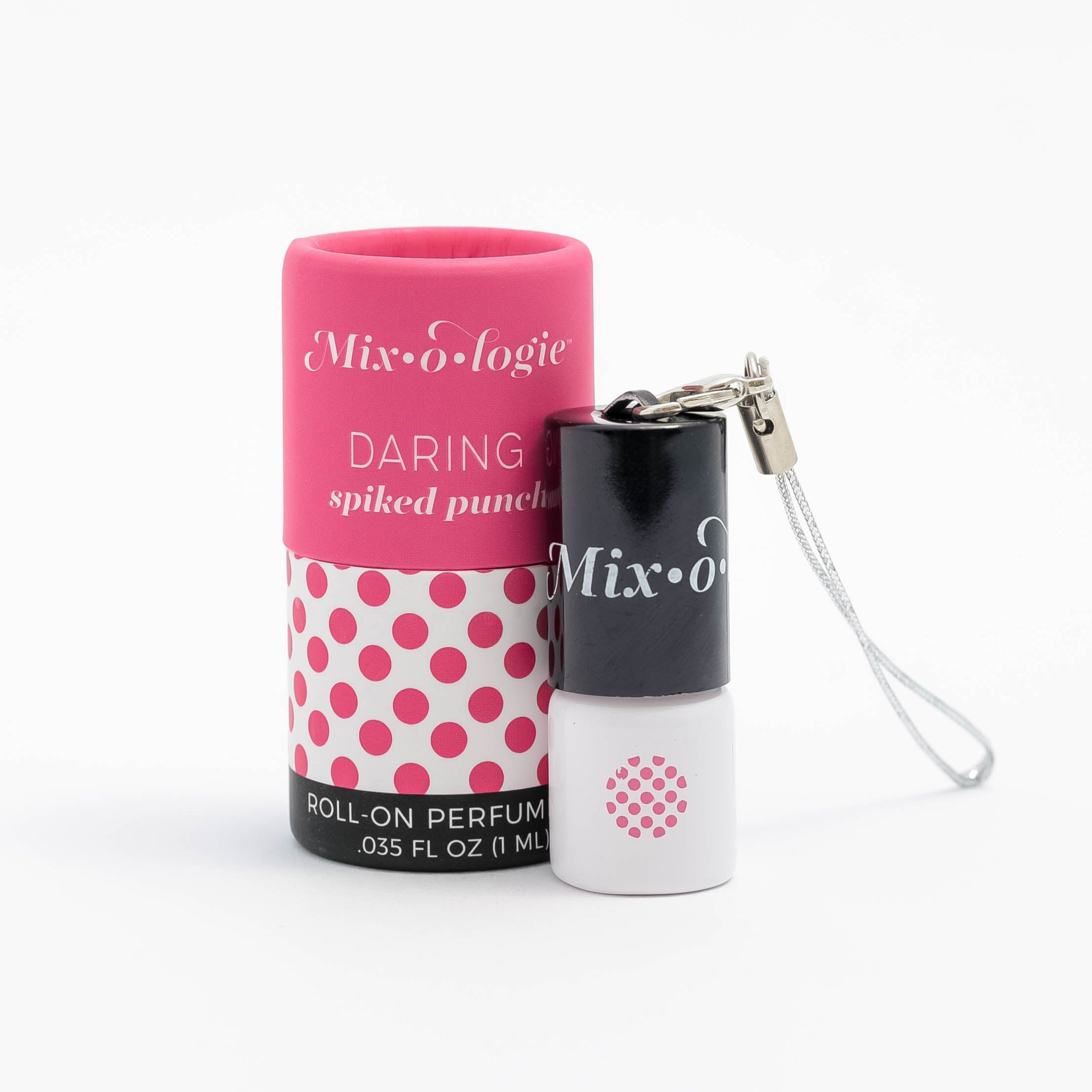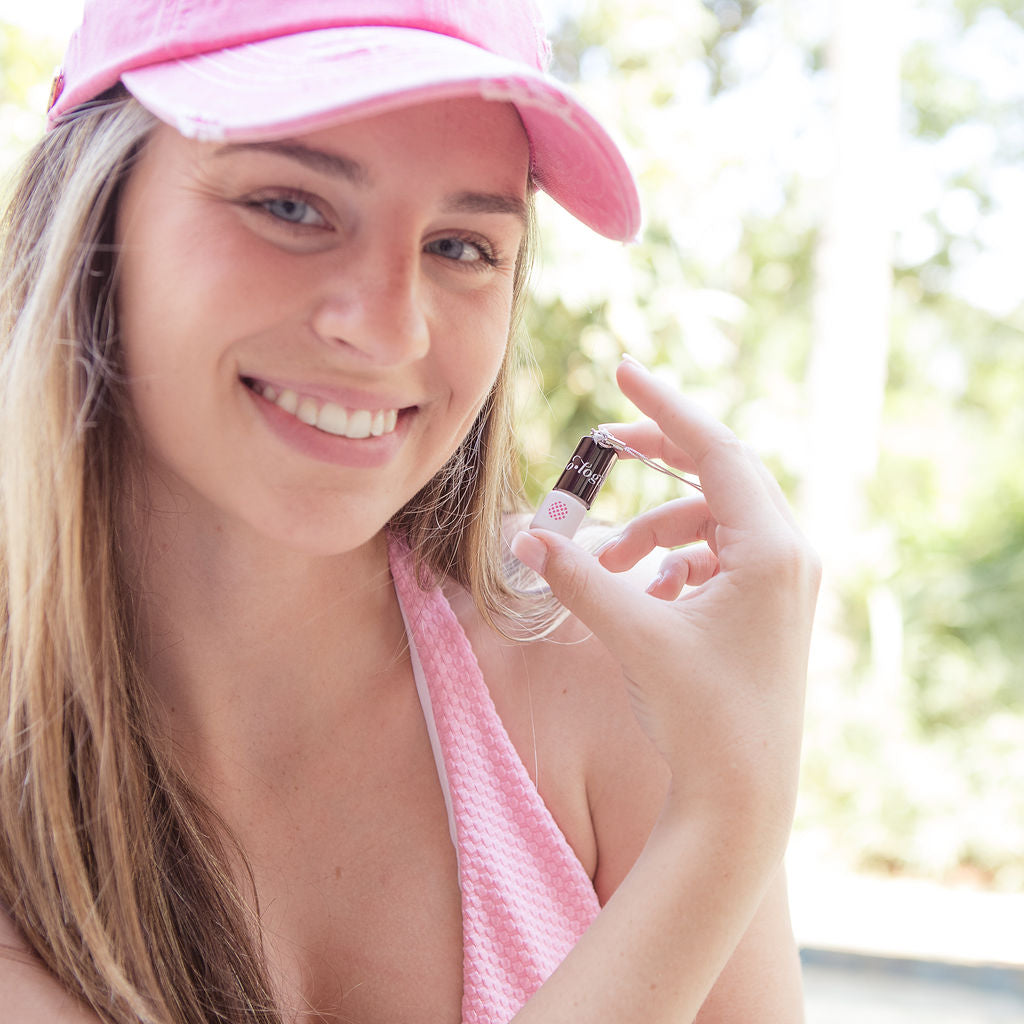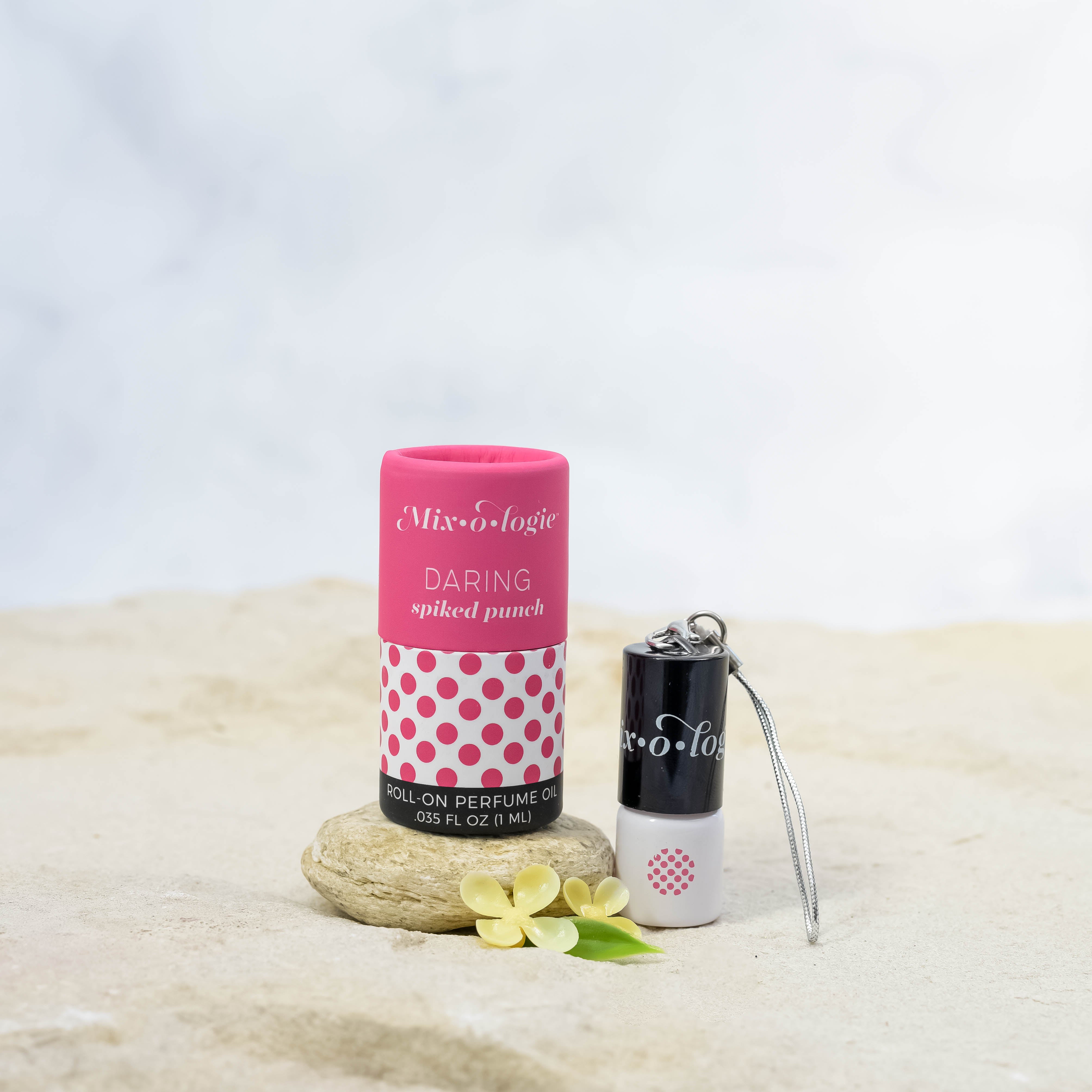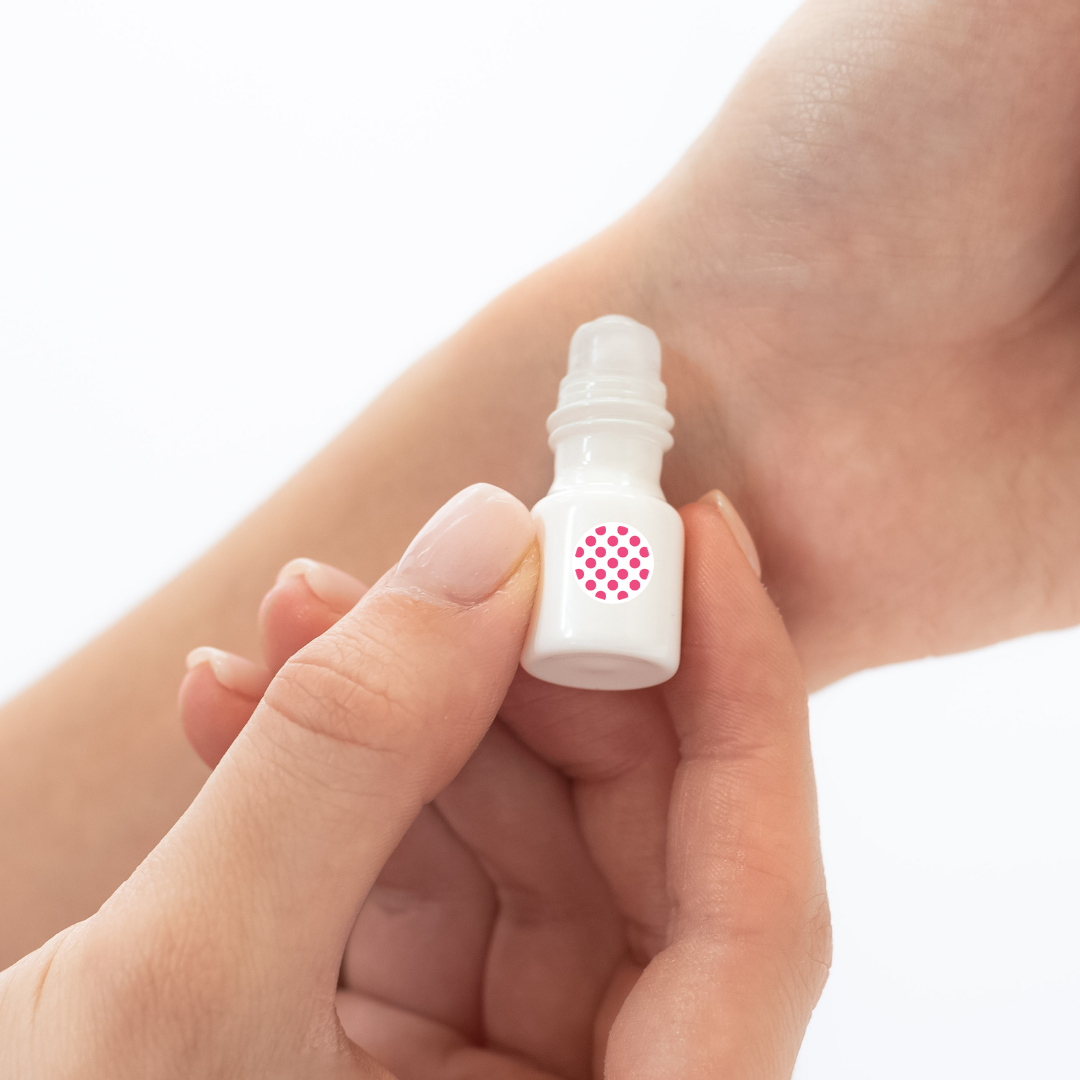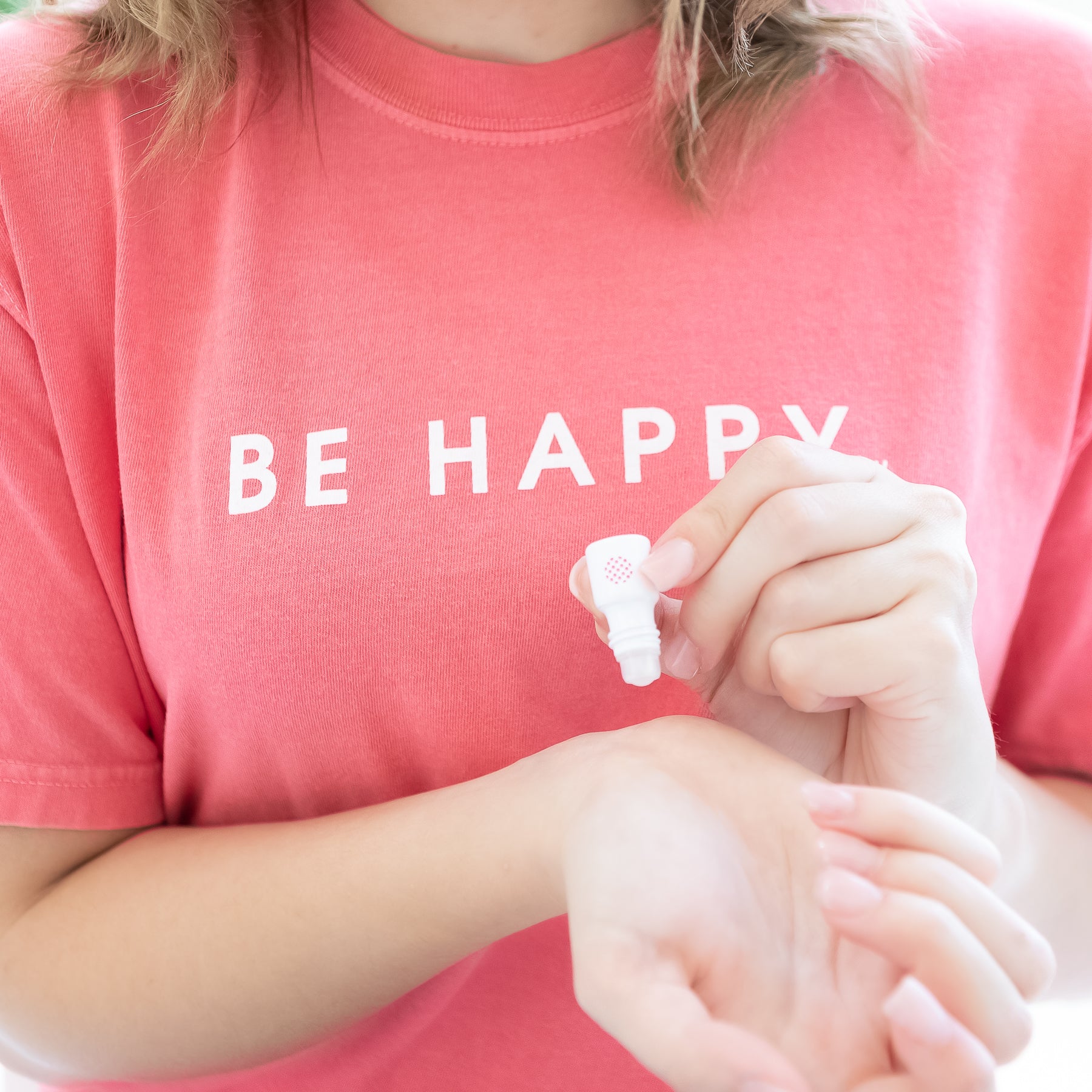 Daring (spiked punch) Perfume Mini Rollerball Keychain (1 mL)
 Not for the shy! Fiery pomegranate, peach and spiced persimmon surround an alluring bouquet of ruby osmanthus and midnight marigolds with a shot of black rum and a bourbon marshmallow cream.
Top Notes: Pomegranate, Peach, Apple
Middle Notes: Red peony, Night marigold, Red osmanthus
Base Notes: Vanilla rum, Marshmallow, Oak wood
Keychain perfumes are perfect for on-the-go lifestyles!  Freshen up your fragrance anytime!  
Paraben-Free
Phthalate-Free
Cruelty-Free
Alcohol-Free
Love love love
Daring is definitely my sent… My husband loves to snuggle when I'm wearing this sent… So I pretty much wear it everyday.
Thank you for your review Amanda! We love that you have found the perfect scent for both you and your husband! ;)
Love it!
I am absolutely in love with this scent!!
Daring
Lovely scent!! Pairs nicely with other fragrances.
Love this company
I absolutely love the spiked punch rollerball. I will be ordering from this company for many years to come. The selection is great and my orders come quickly.
Daring...Spike Punch
Darling...Spiked Punch is my fav of all the mixologie scents. My one wish is that you develop a container that can be stored upside down to allow for more of the product to be used easily as the scent level gets lower. When its almost gone I have to find a way to prop it upside down to get the remaining oil out. Thank you for an amazingly smelling perfume though.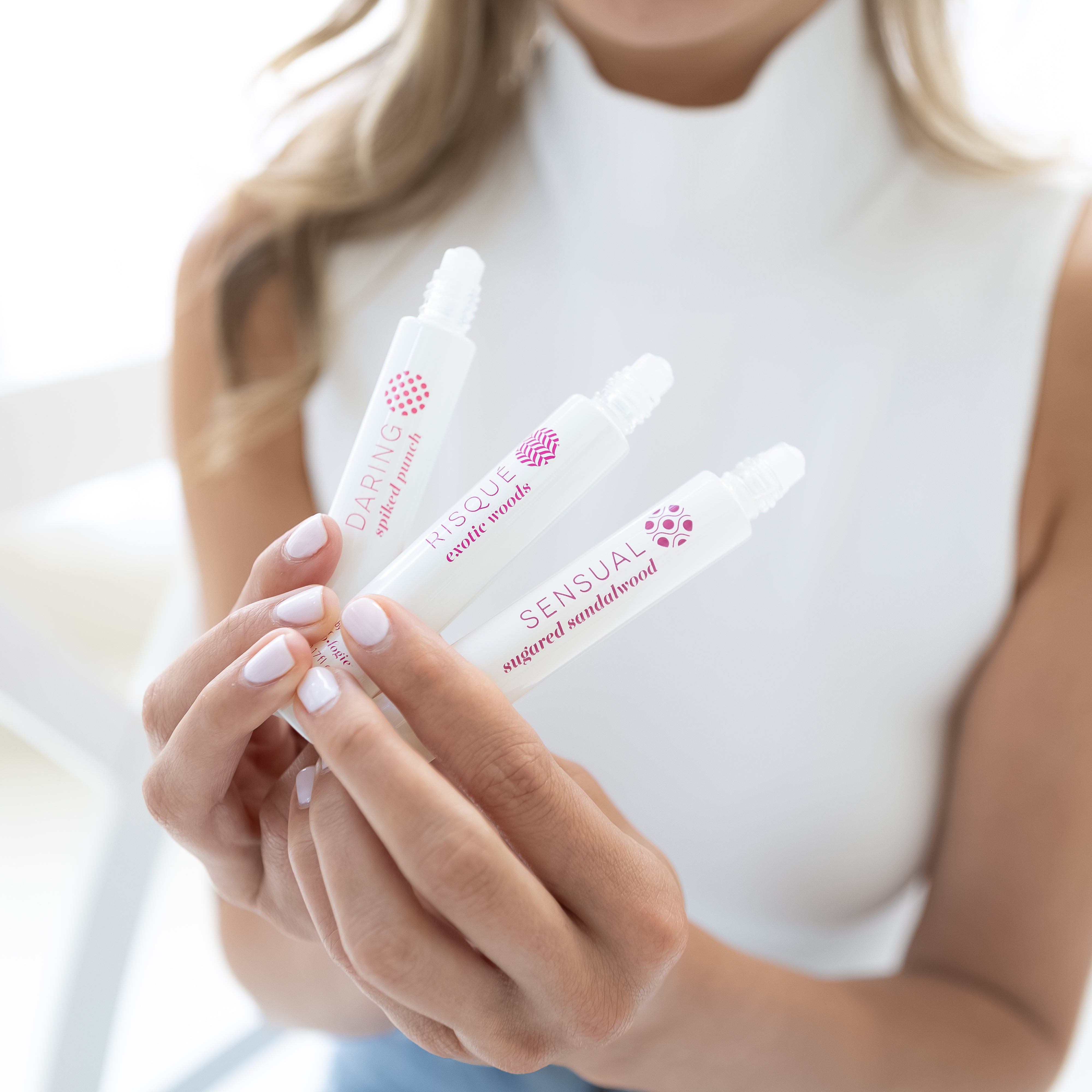 Mix & Match
The Art of Customization
With Mixologie, you hold the palette to your personalized scent masterpiece. Blend, mix, and find your signature.
⭐⭐⭐⭐⭐
See Why Our Customers Love Us
I love the scents, they're beautiful, fresh and light. Every time I order 1 rollerball I get samples of other scents that I fall in love with so my collection is growing!
-Roxanne
This is either my 9th or 10th order of this. To say I love it is an understatement. You have a light fresh scent all day! I love and I mean I love the sultry fragrance!!! Thank you Mixologie!!!!
-Lea
I'm obsessed with this fragrance, it's not too overpowering but still smells so amazing! I've been spraying it on all of my clothes and the scent lasts for so long - especially if you pair it with the rollerball perfume! If you want to smell amazing and get a million compliments, do yourself a favor and buy this!!!
-Colleen
Smells are so great. Ordering is great and mail service is fast!
-Pamela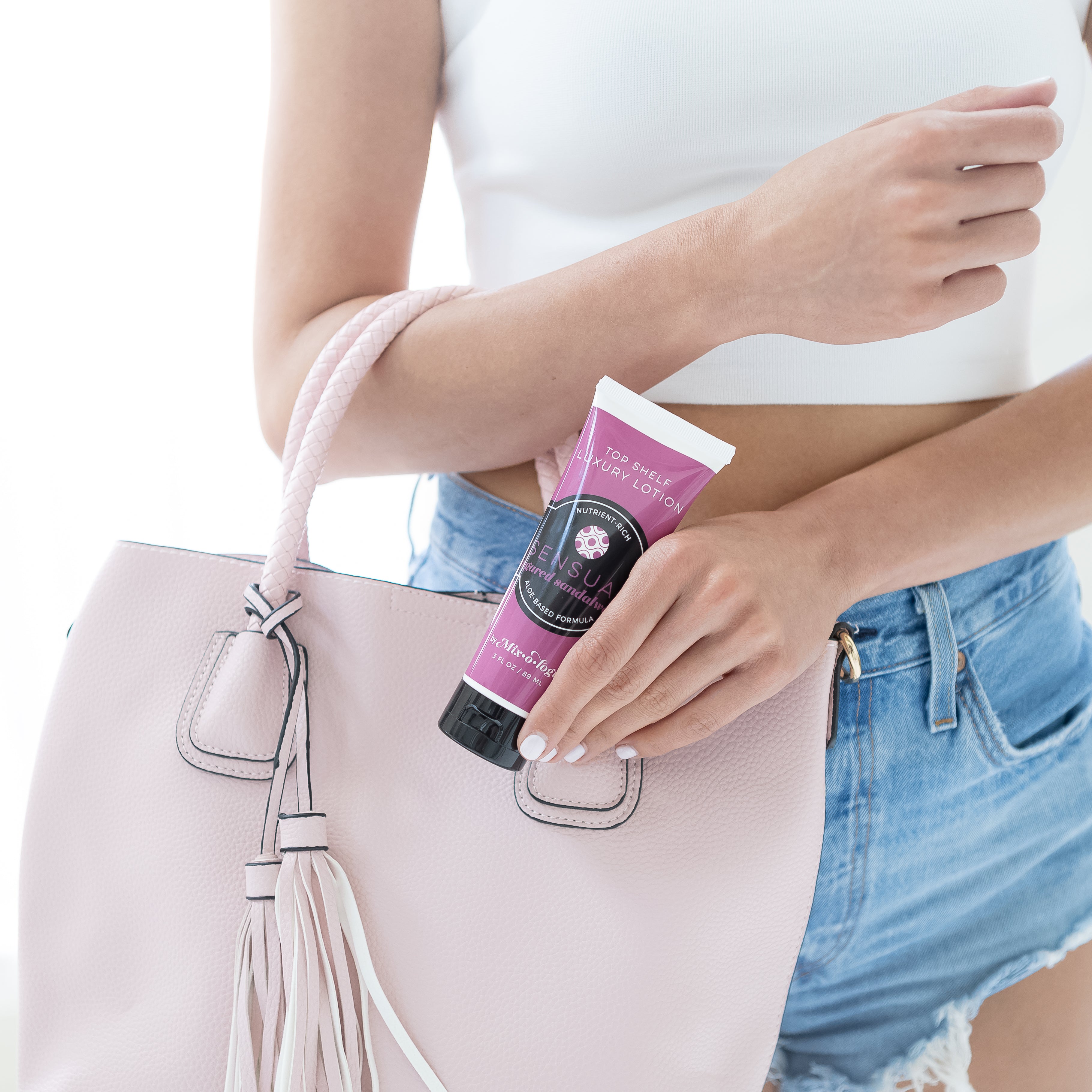 Portable Perfection
Designed for the modern individual on-the-move. Compact, chic, and fits right into your lifestyle.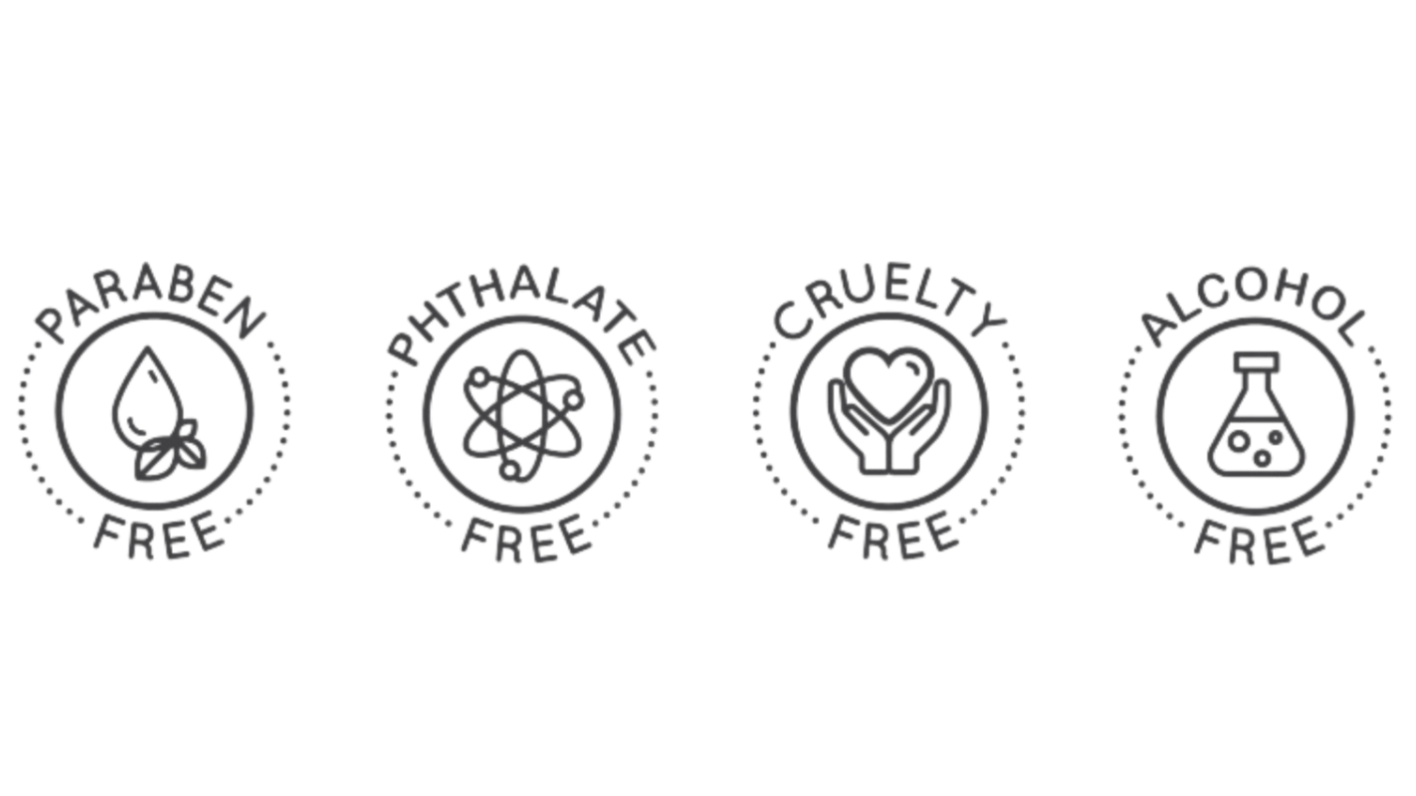 We Care About Our Ingredients, Because we care about our customers
Beauty & Conscience in Every Drop
We're not just about delightful fragrances; we're about making a difference: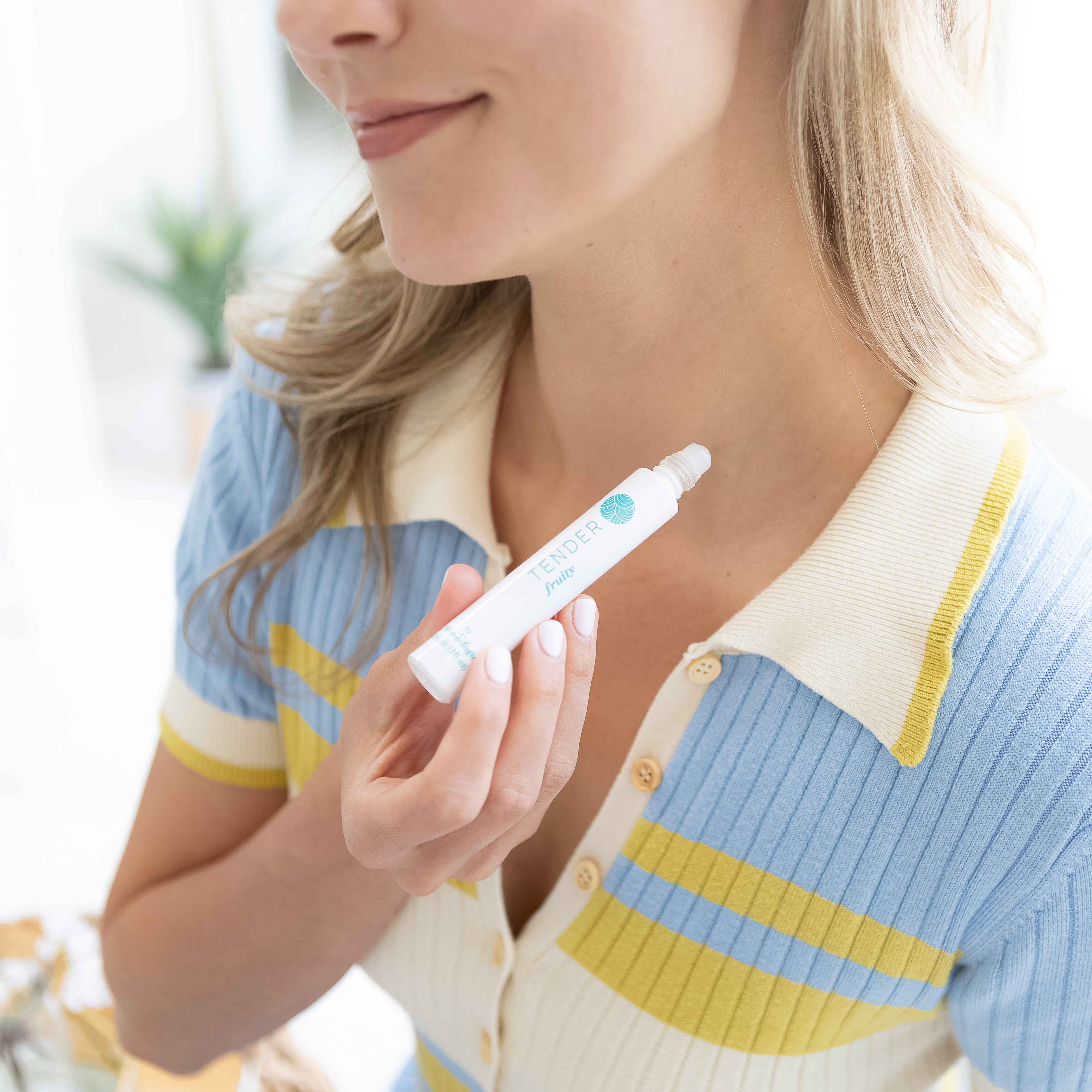 Alcohol-Free Elegance:
Our pure-oil based formula guarantees that you're wearing a scent that stays all day without overpowering the senses.