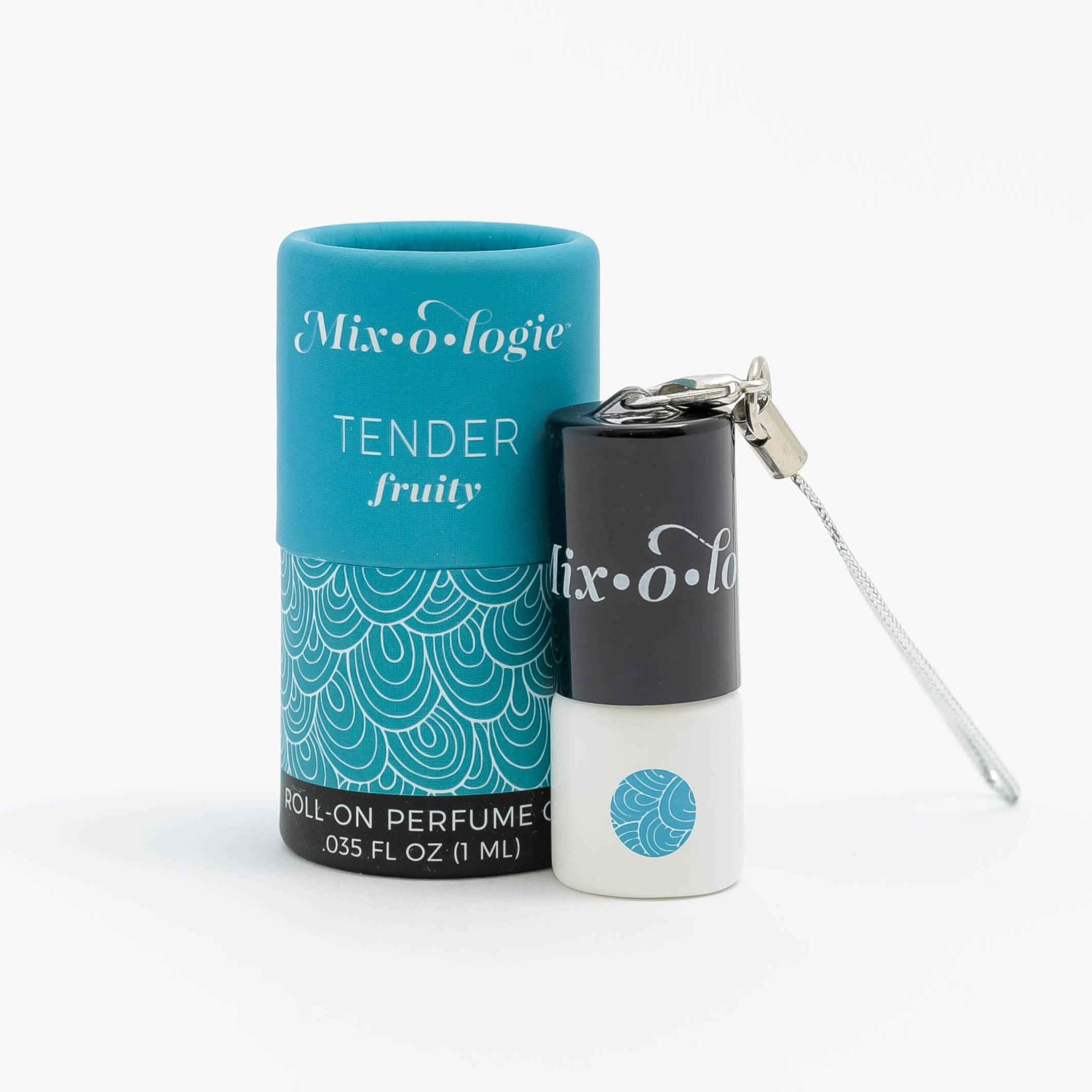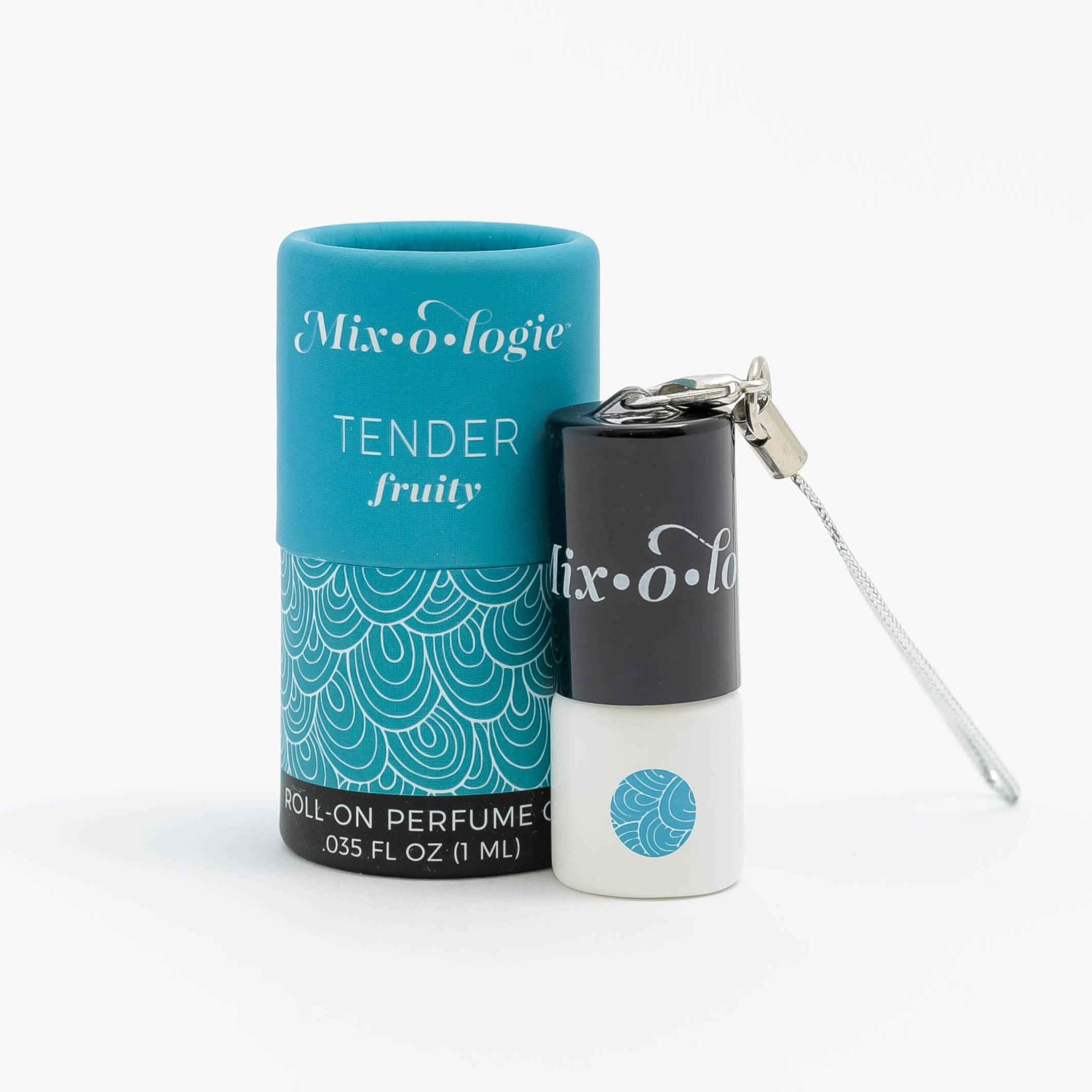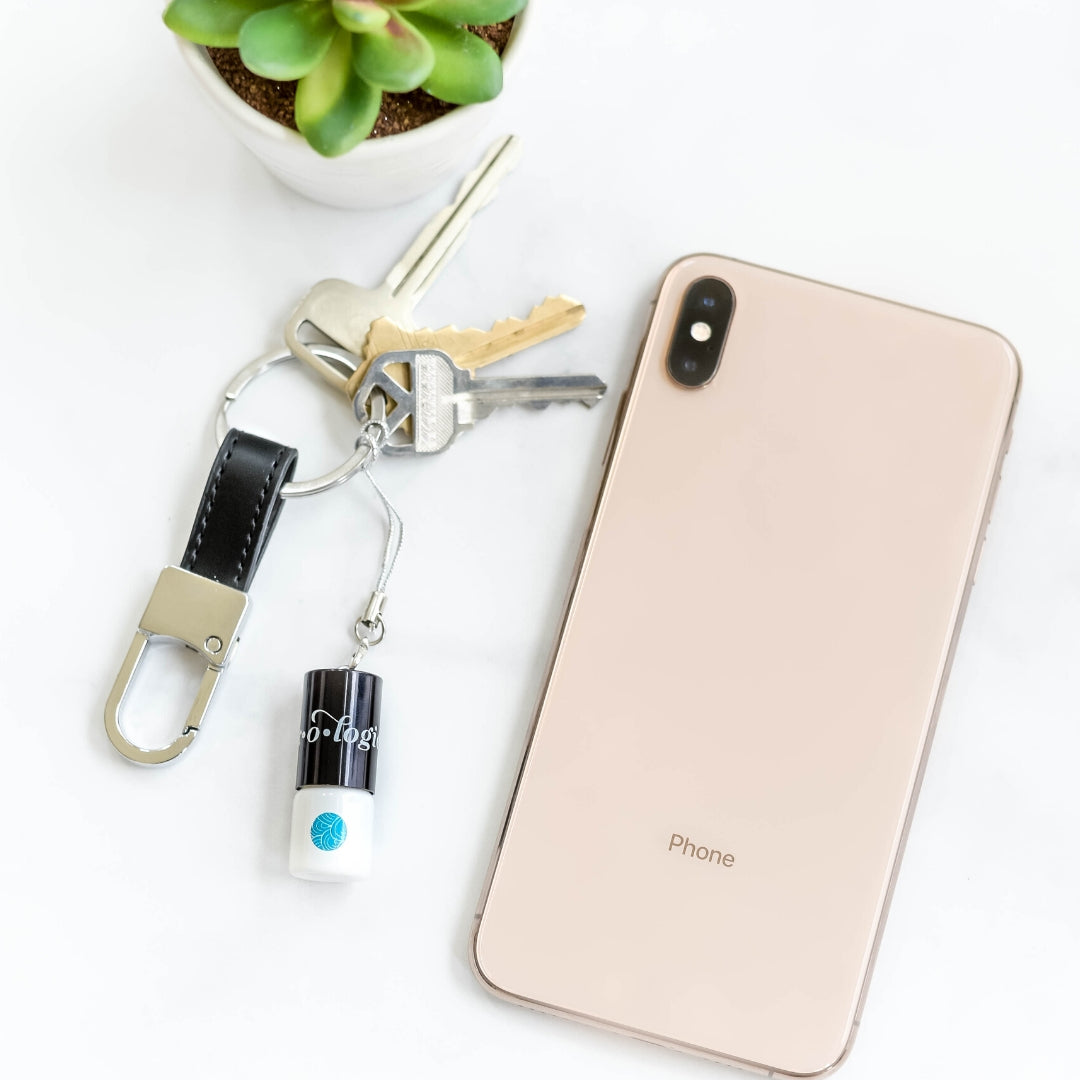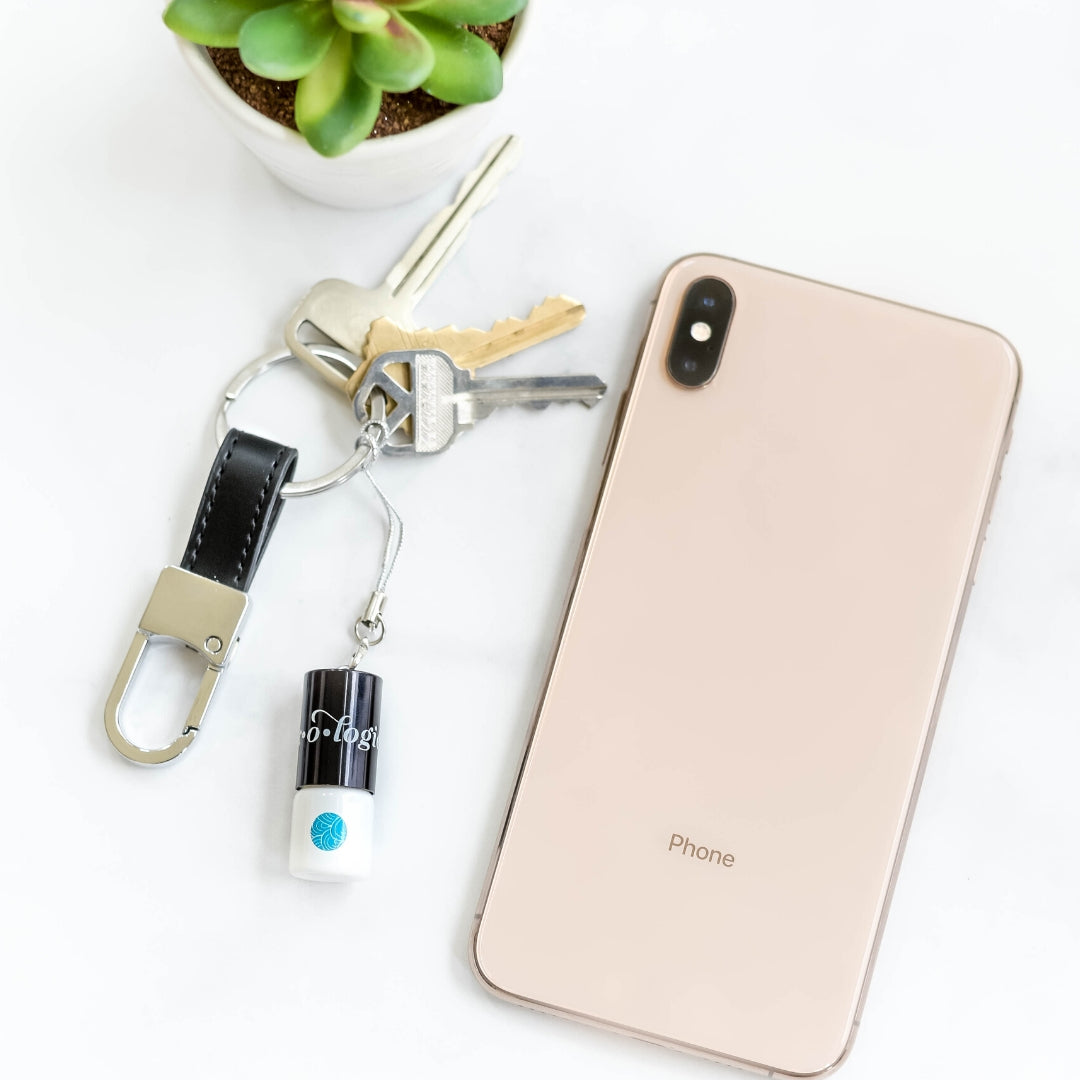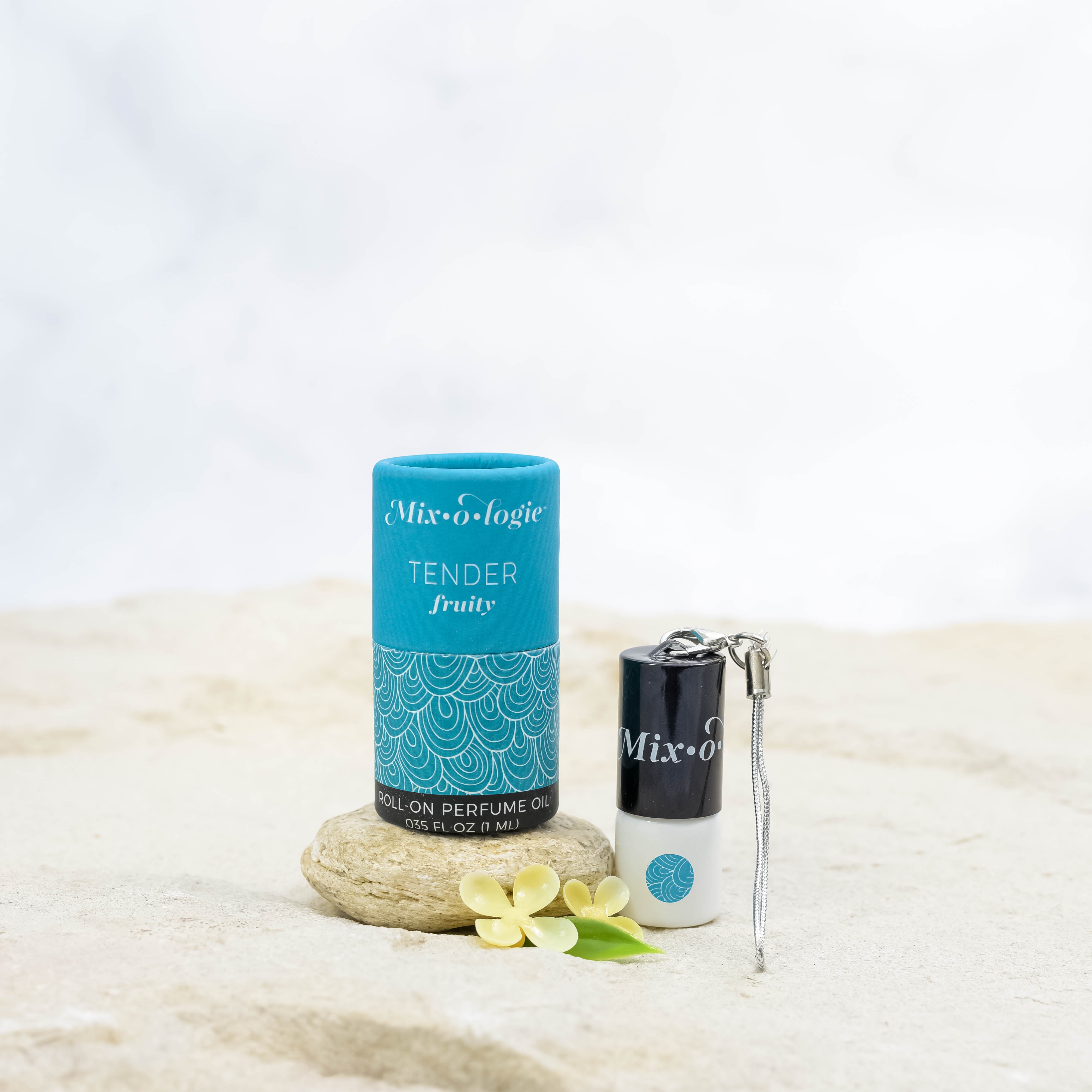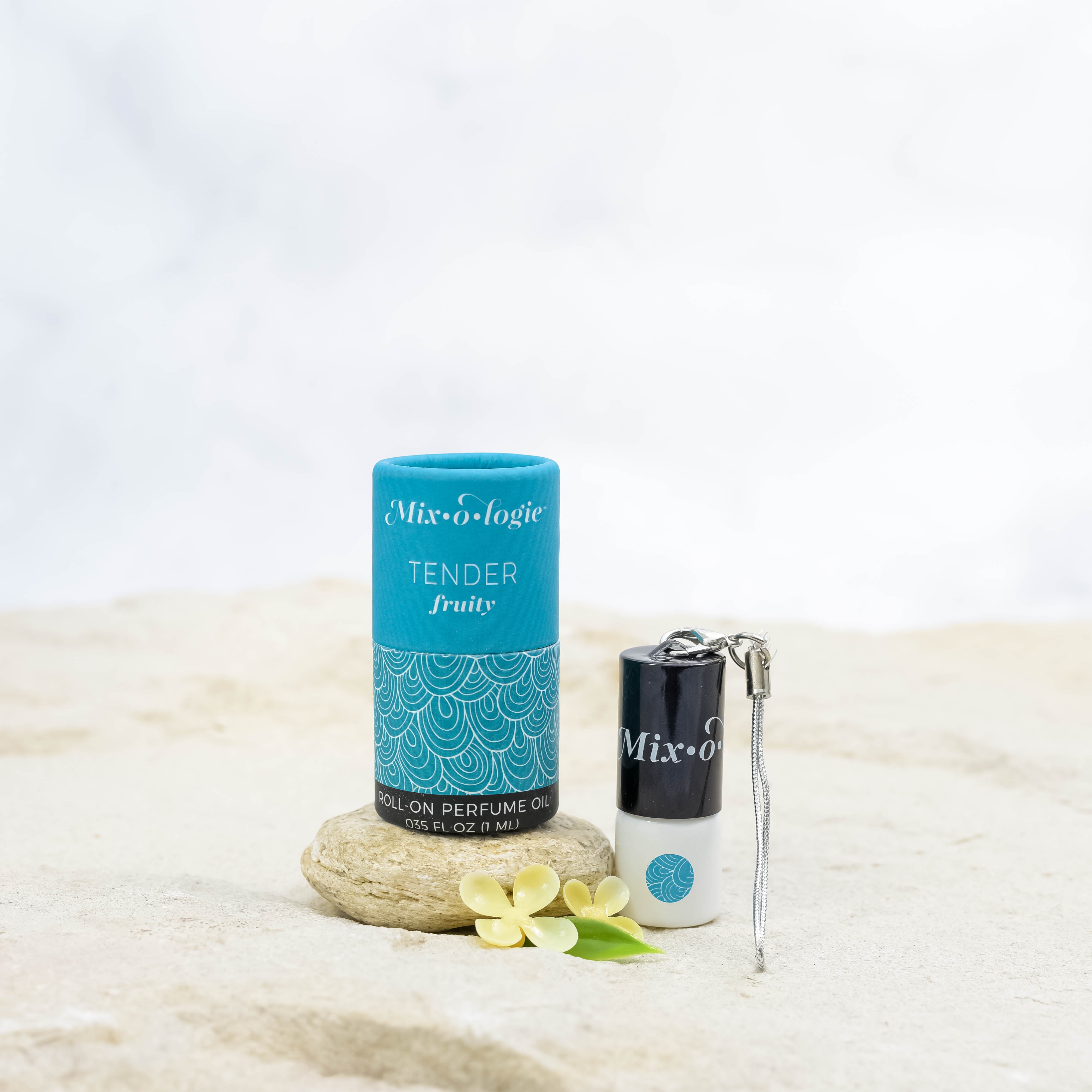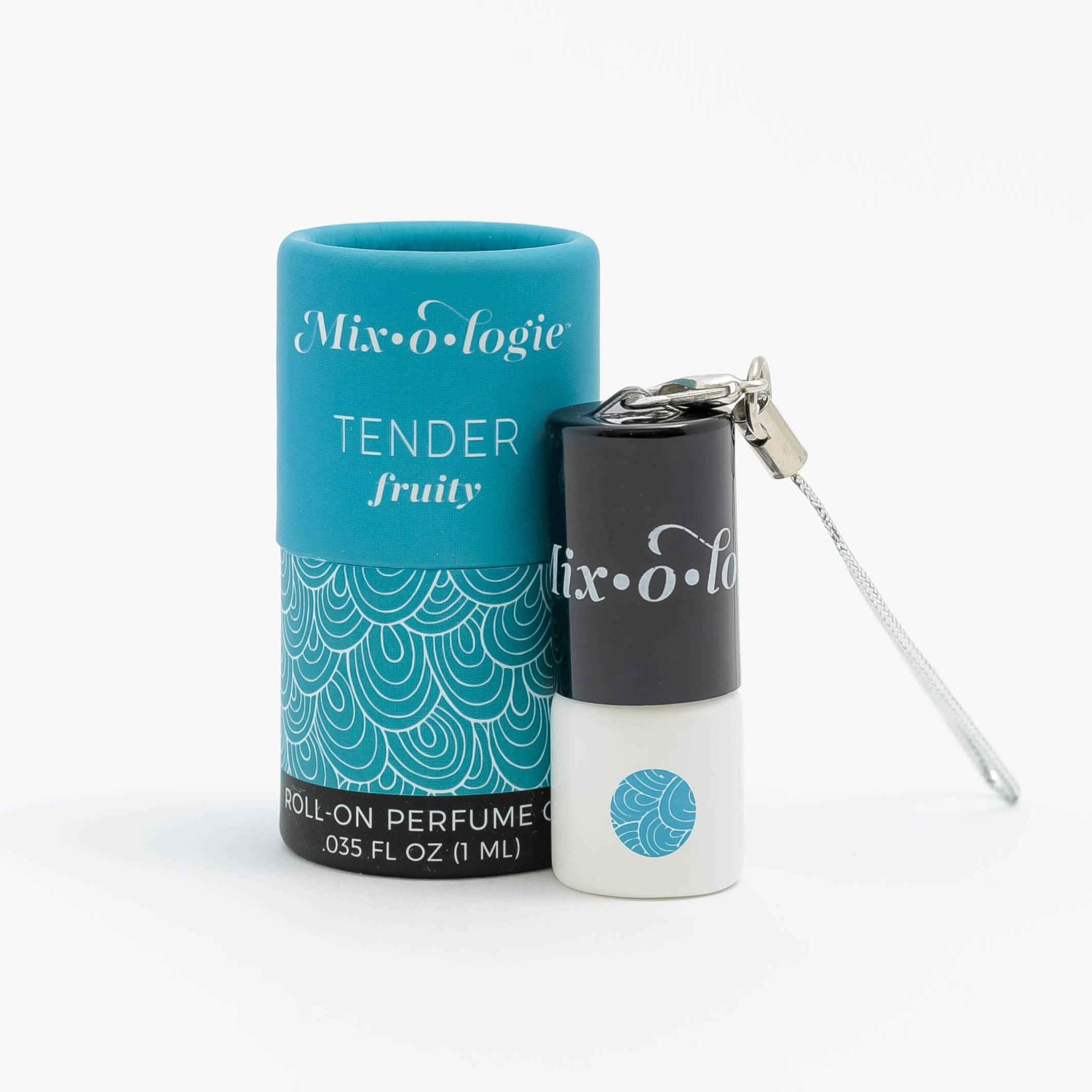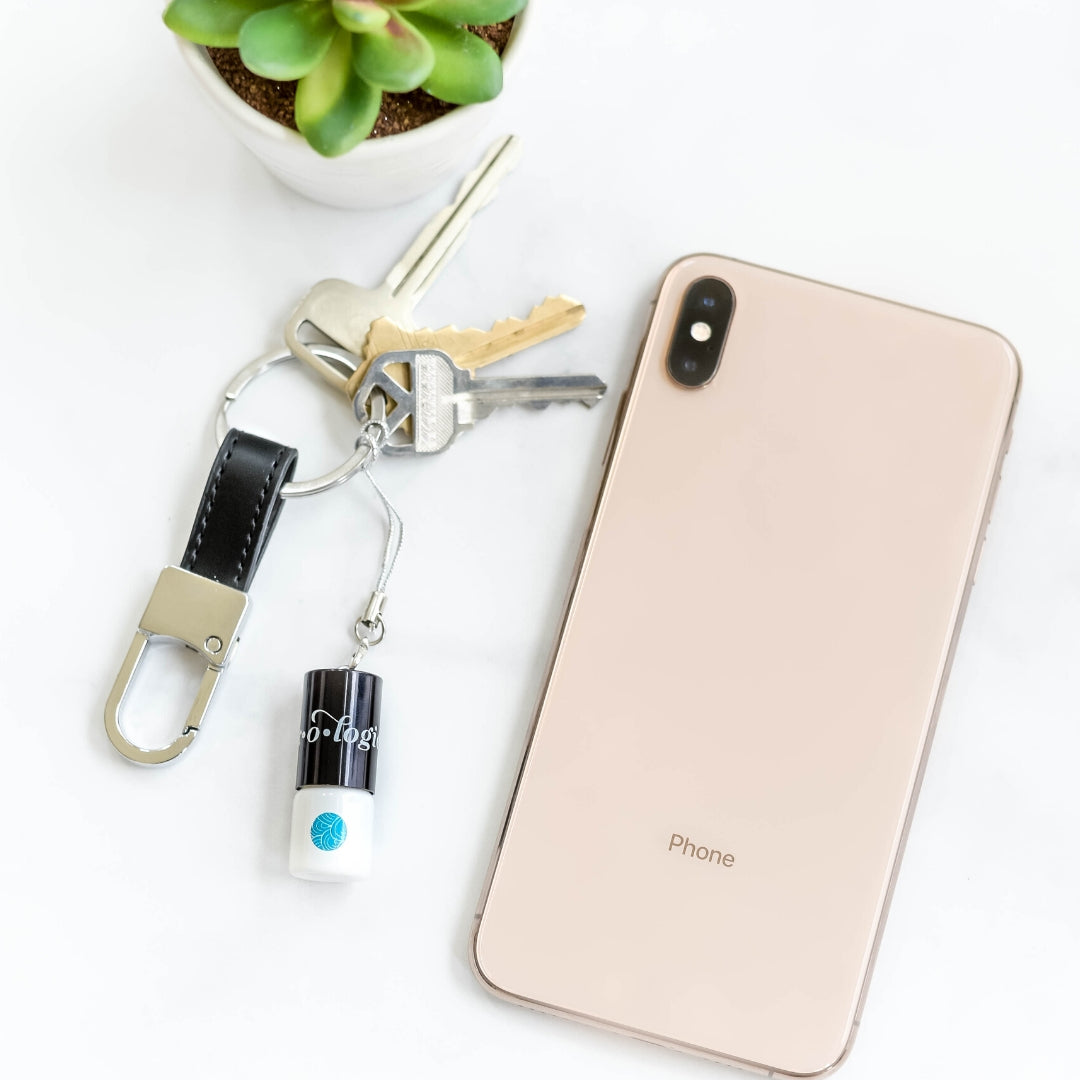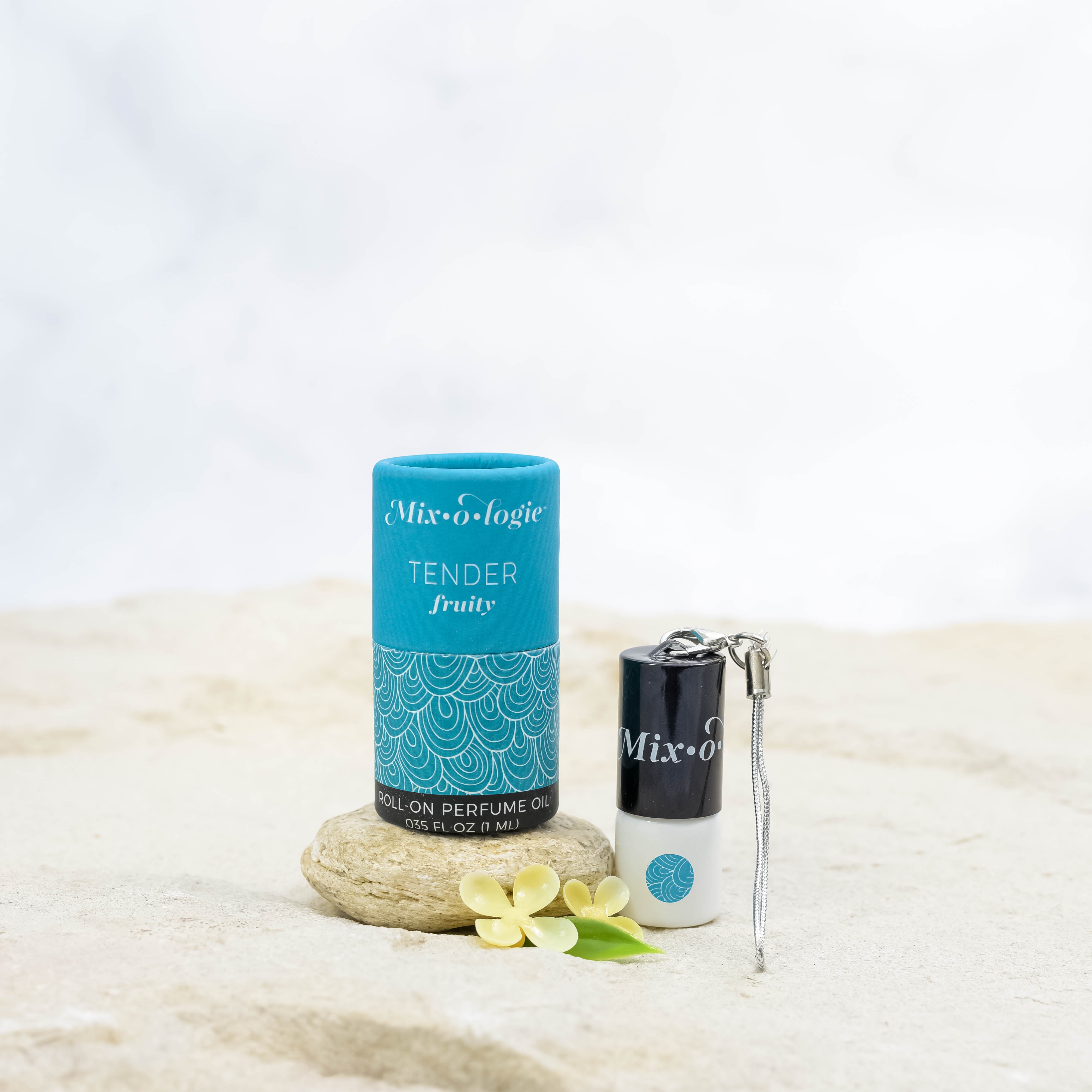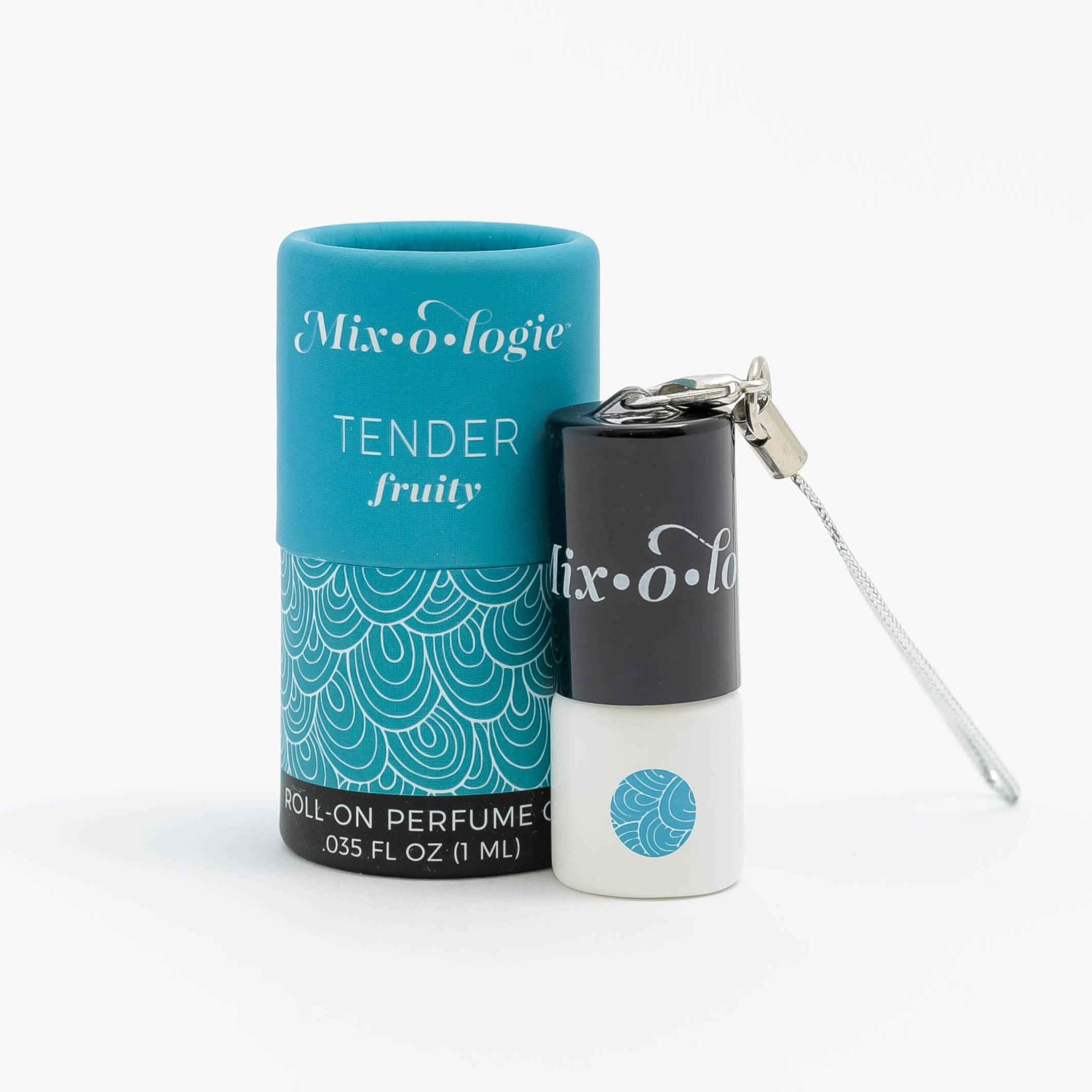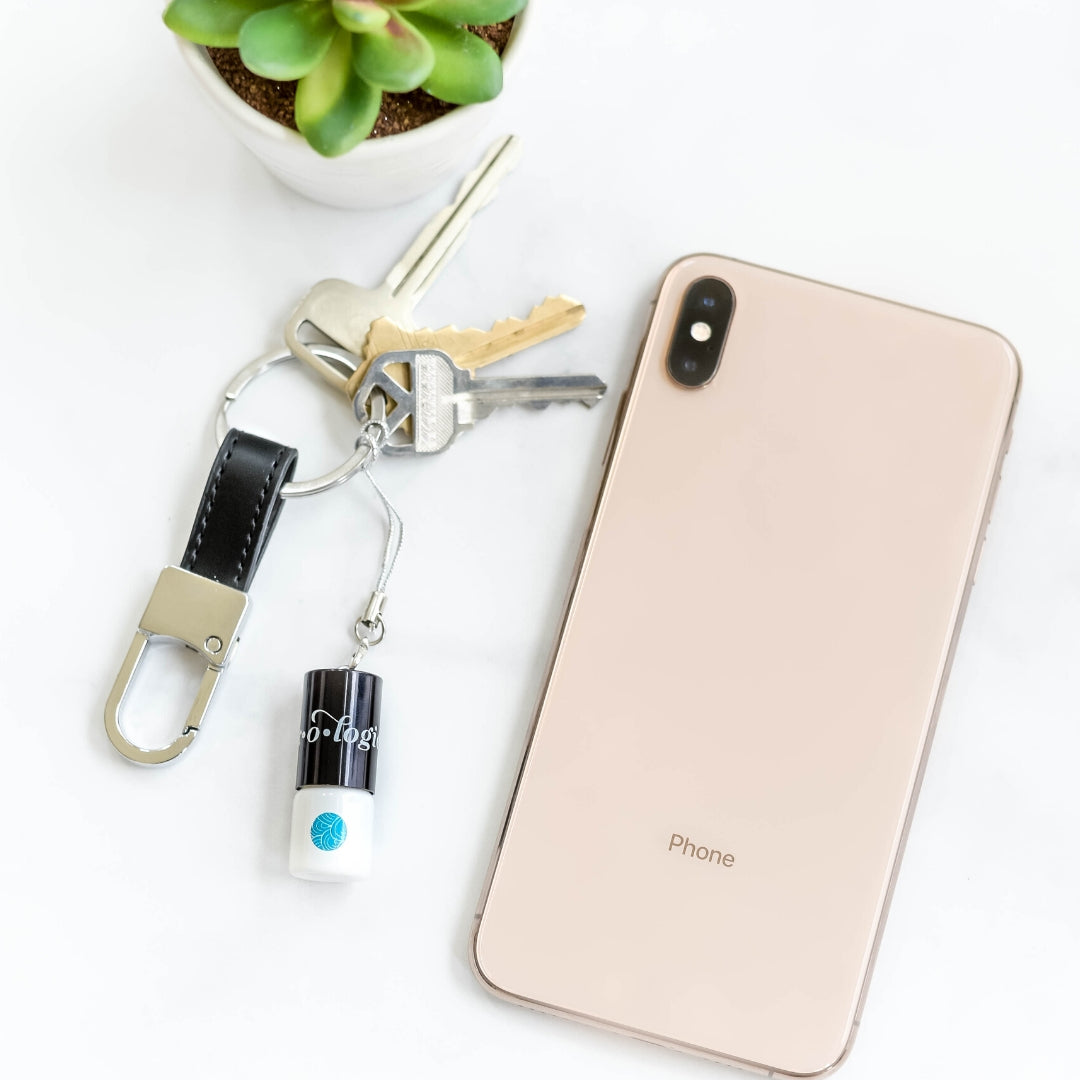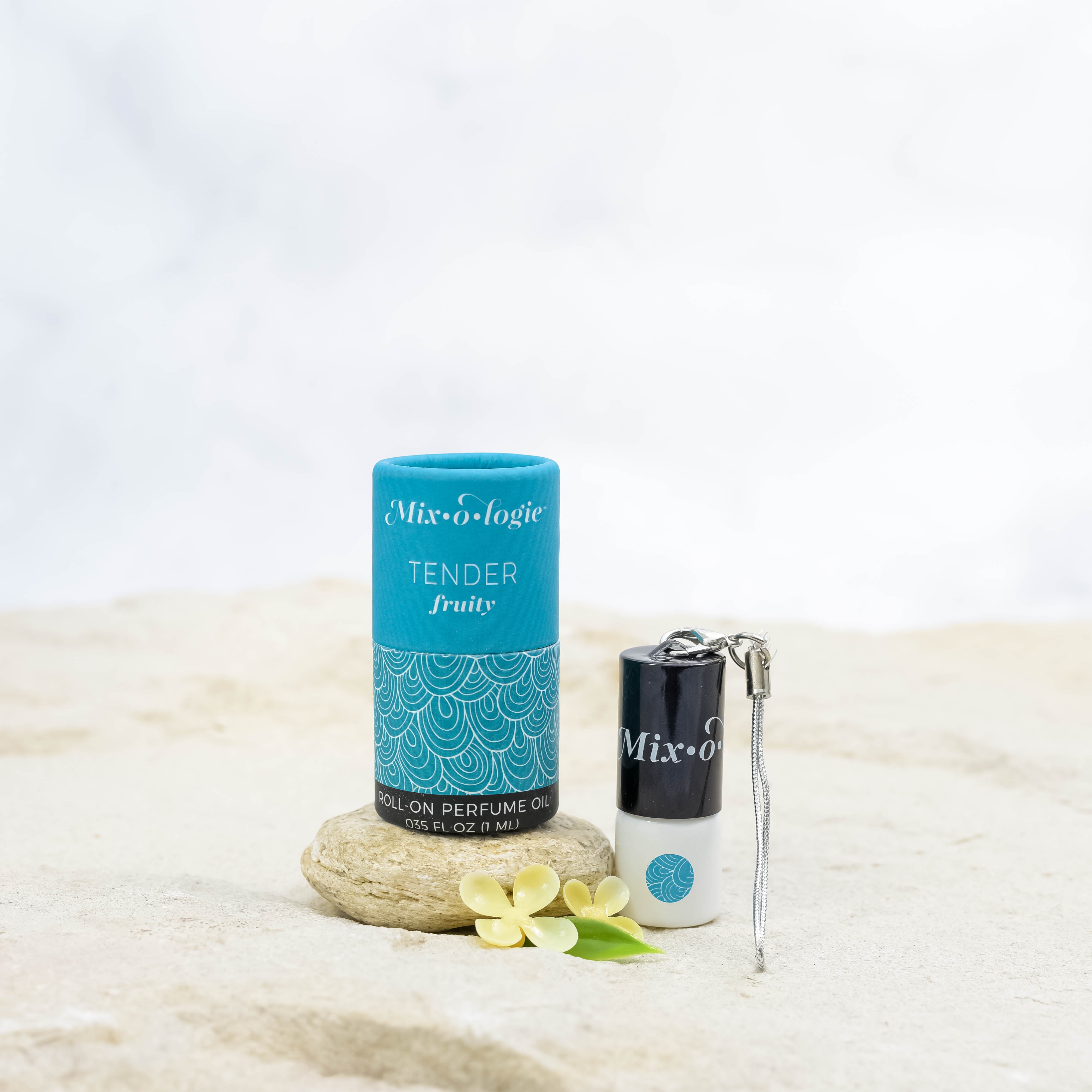 Tender (Fruity) - Mini Rollerball Perfume Keychain (1 mL)
Luscious sugar-dusted black raspberries burst with citrus from Sicilian lemon and orange zest. Bright, verdant accords of green tea, moss, silver sage, French lavender, and geranium leaf add vitality and a clean crispness. A kiss of warm ambergris completes the blend for a scent that beautifully captures honesty and innocence.

Top Notes: green tea, lavender, orange
Middle Notes: floral cyclamen, silver sage, geranium
Base Notes: ambergris, vanilla, red berries, moss
This alcohol-free rollerball fragrance single (5ml) will allow you to restock your existing collection or quickly create your ideal Mix•o•logie recipe.
1 mL Rollerball Keychain
OUR MORE-THAN-SATISFACTION GUARANTEE:
If you aren't completely over-the-moon for your Mix•o•logie product, send it back to us and we'll give you a full refund. No hassling. No interrogation. No questions asked. We'll even cover shipping.
Never disappoints
This scent is smooth and soft and rightfully named tender. Love it!
Thank You for your review, Marina! We are so happy to hear that you have found your 'tried and true' in Tender! :)
not fruity but it has AMBERGIS!!!
This is a rare perfume that contains ambergis, an old ingredient that makes it very unique. If you know little bit about the history of perfume and like scents that are not like big box stores, you might like this. Personally I believe it has the wrong name, as it is sweet but not fruity, it is ambergis. I can't live without it and have been using it for 4 yrs now. I also like amber scents, penhaligon juniper, geranium, and "juliette has a gun - not a perfume".
Thank you Rebecca! We're so happy to hear how much you love Tender, and appreciate your description since fragrance can be different for everyone. :)
Tender smells divine
I must say this scent is really delicious! I love fruity scents! This one is perfectly fruity and not overly sweet!
We totally agree Jasmine! Tender is definitely a favorite around here! :)
Love this scent
I love this scent! My husband does, too :)
We love to hear this Becky! Thank you! :)
Holy cow
These might be small, but they are worth the money, very inexpensive, but they pack a punch, and it lasts a long time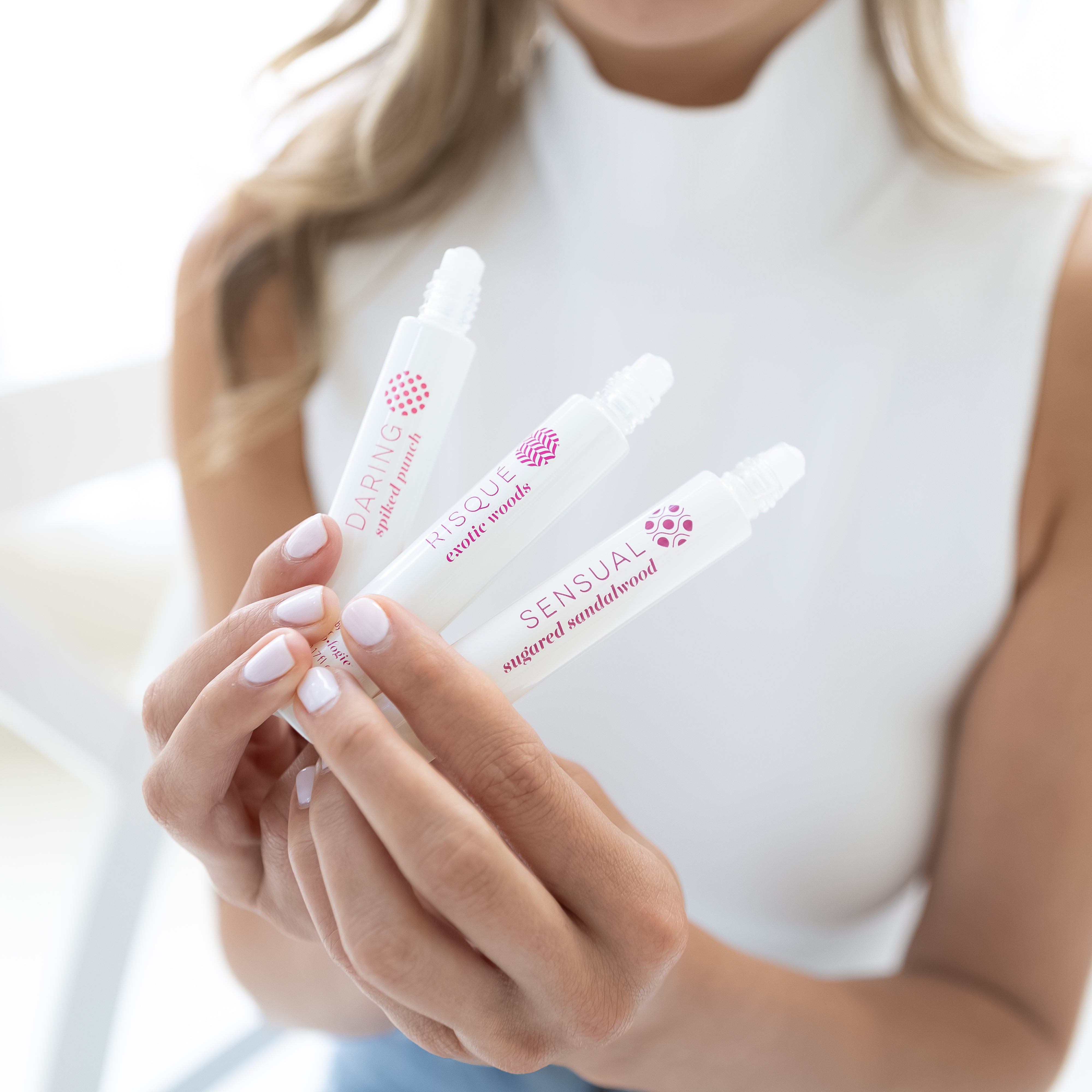 Mix & Match
The Art of Customization
With Mixologie, you hold the palette to your personalized scent masterpiece. Blend, mix, and find your signature.
⭐⭐⭐⭐⭐
See Why Our Customers Love Us
I love the scents, they're beautiful, fresh and light. Every time I order 1 rollerball I get samples of other scents that I fall in love with so my collection is growing!
-Roxanne
This is either my 9th or 10th order of this. To say I love it is an understatement. You have a light fresh scent all day! I love and I mean I love the sultry fragrance!!! Thank you Mixologie!!!!
-Lea
I'm obsessed with this fragrance, it's not too overpowering but still smells so amazing! I've been spraying it on all of my clothes and the scent lasts for so long - especially if you pair it with the rollerball perfume! If you want to smell amazing and get a million compliments, do yourself a favor and buy this!!!
-Colleen
Smells are so great. Ordering is great and mail service is fast!
-Pamela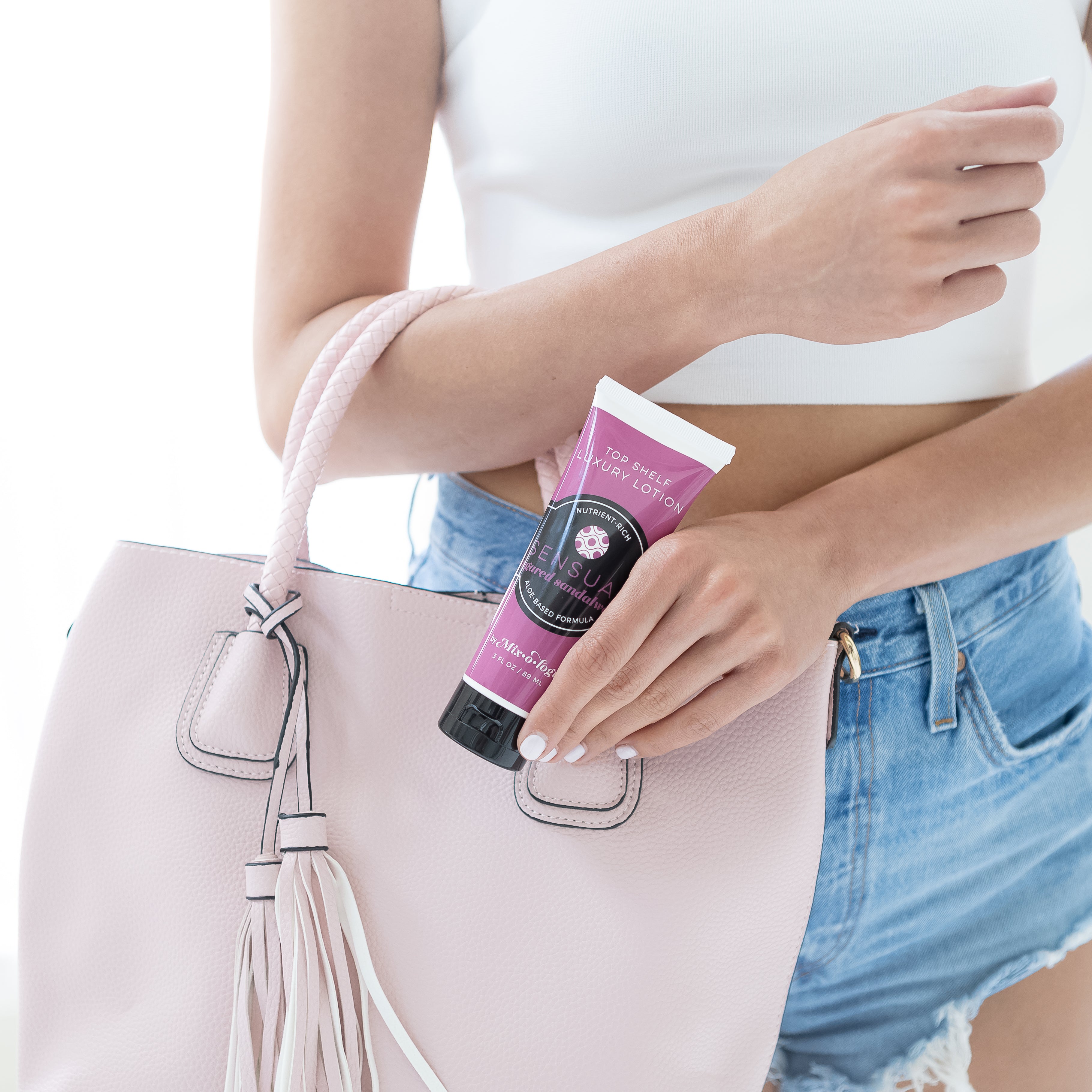 Portable Perfection
Designed for the modern individual on-the-move. Compact, chic, and fits right into your lifestyle.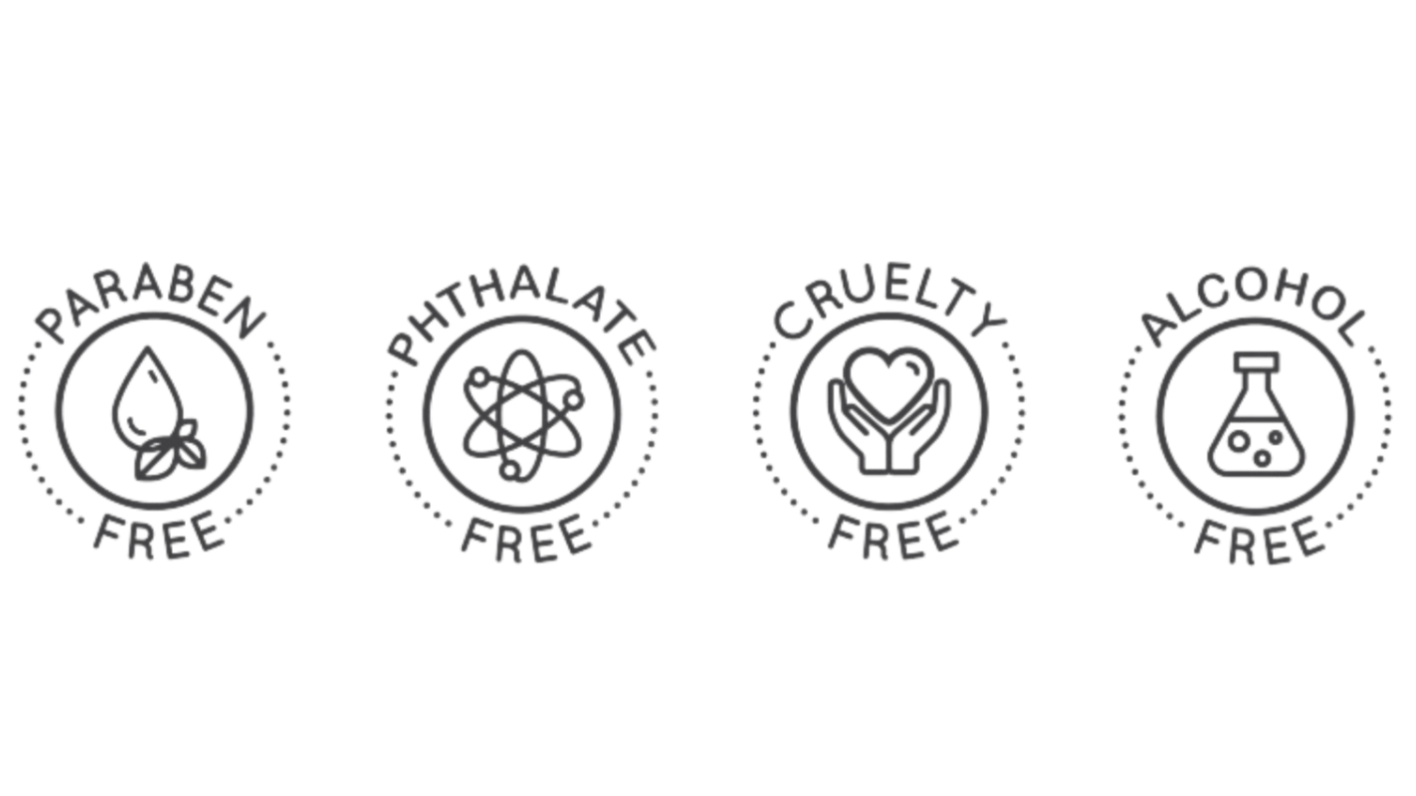 We Care About Our Ingredients, Because we care about our customers
Beauty & Conscience in Every Drop
We're not just about delightful fragrances; we're about making a difference: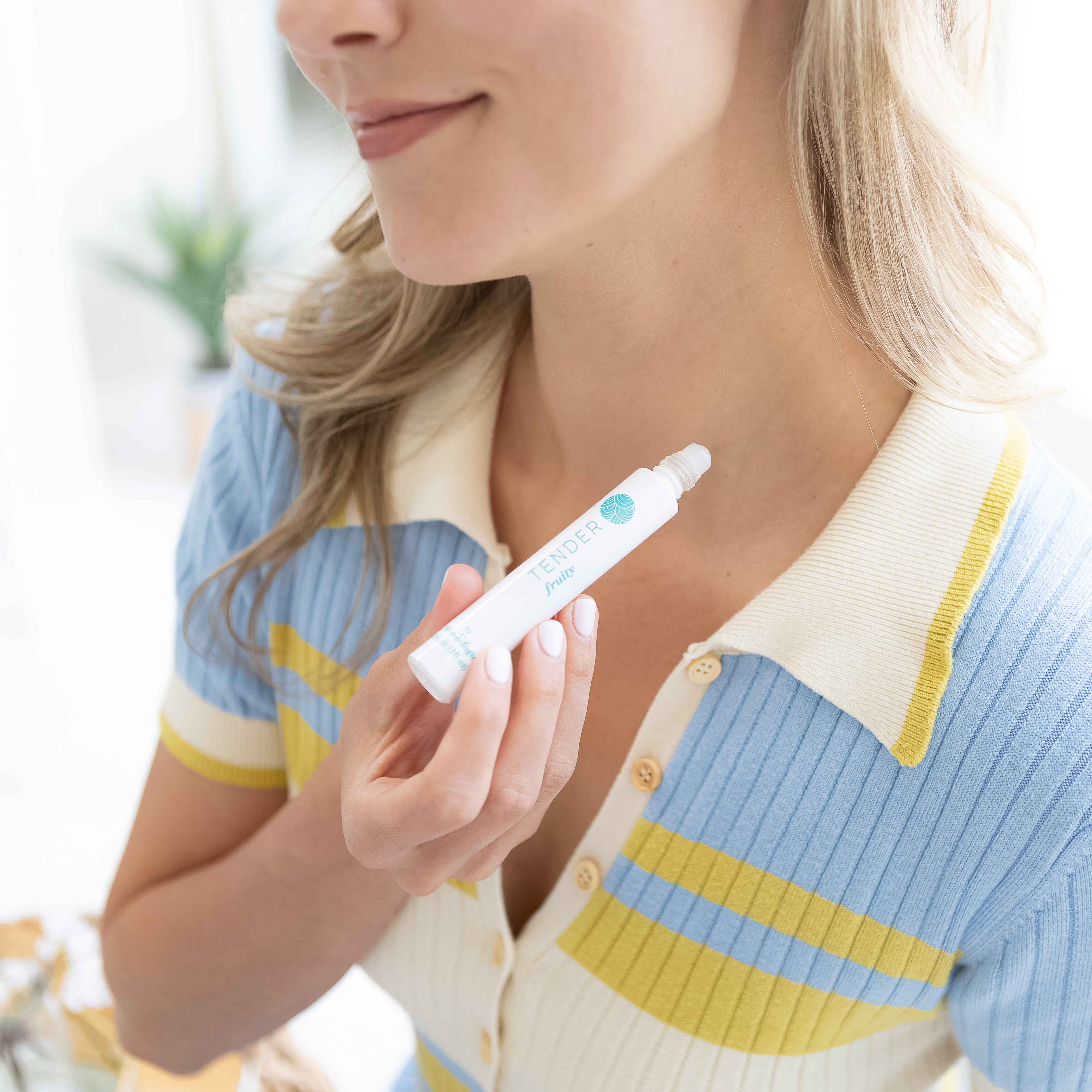 Alcohol-Free Elegance:
Our pure-oil based formula guarantees that you're wearing a scent that stays all day without overpowering the senses.