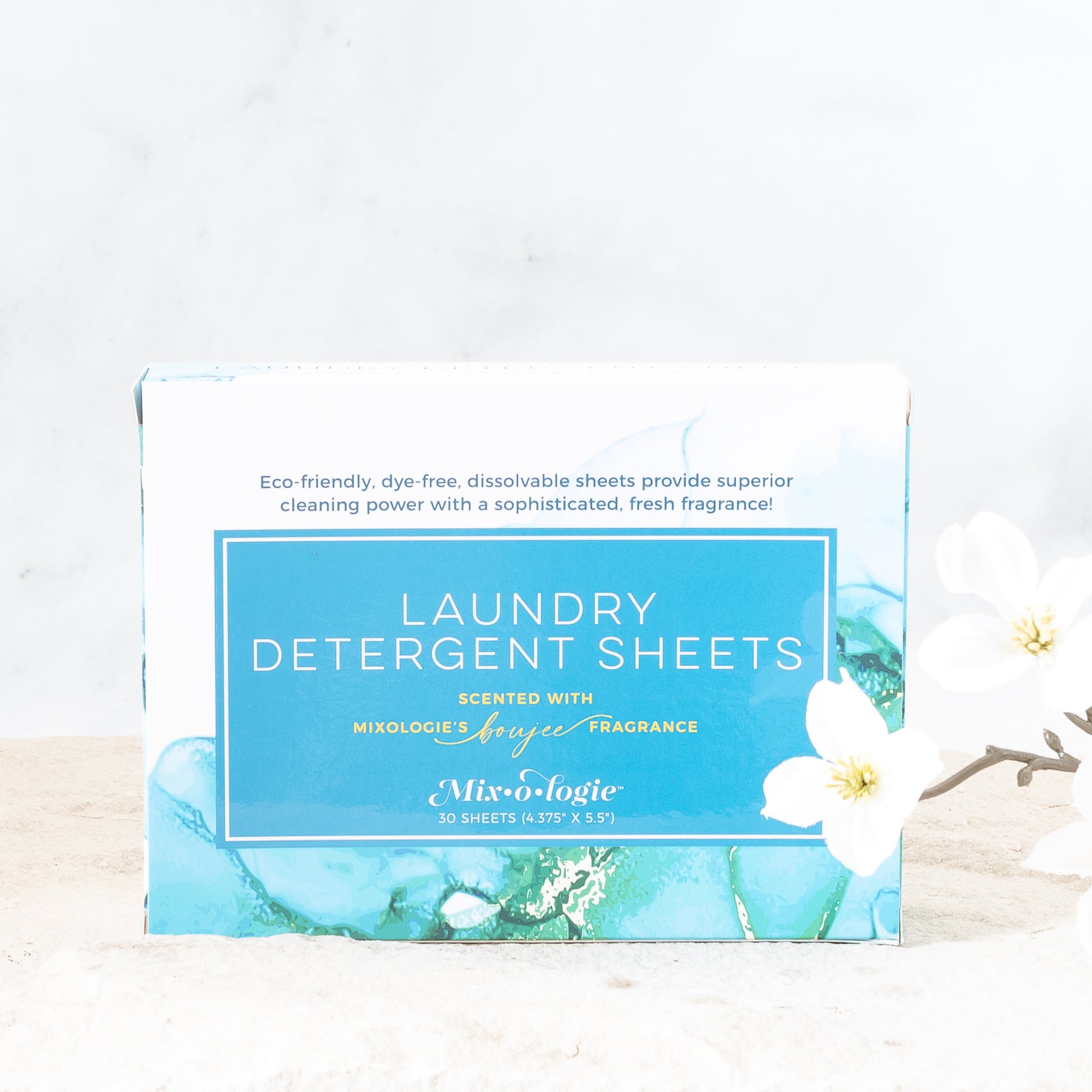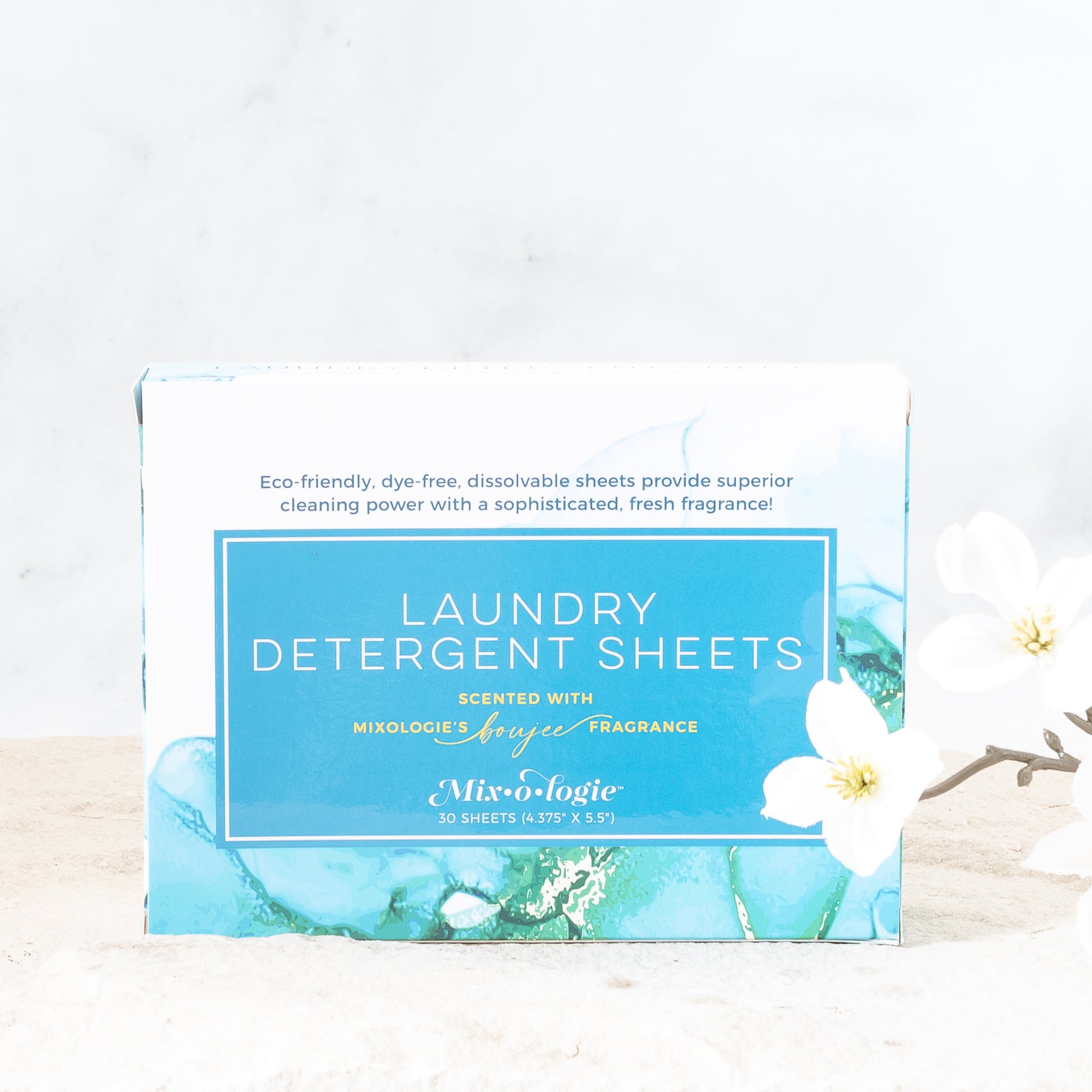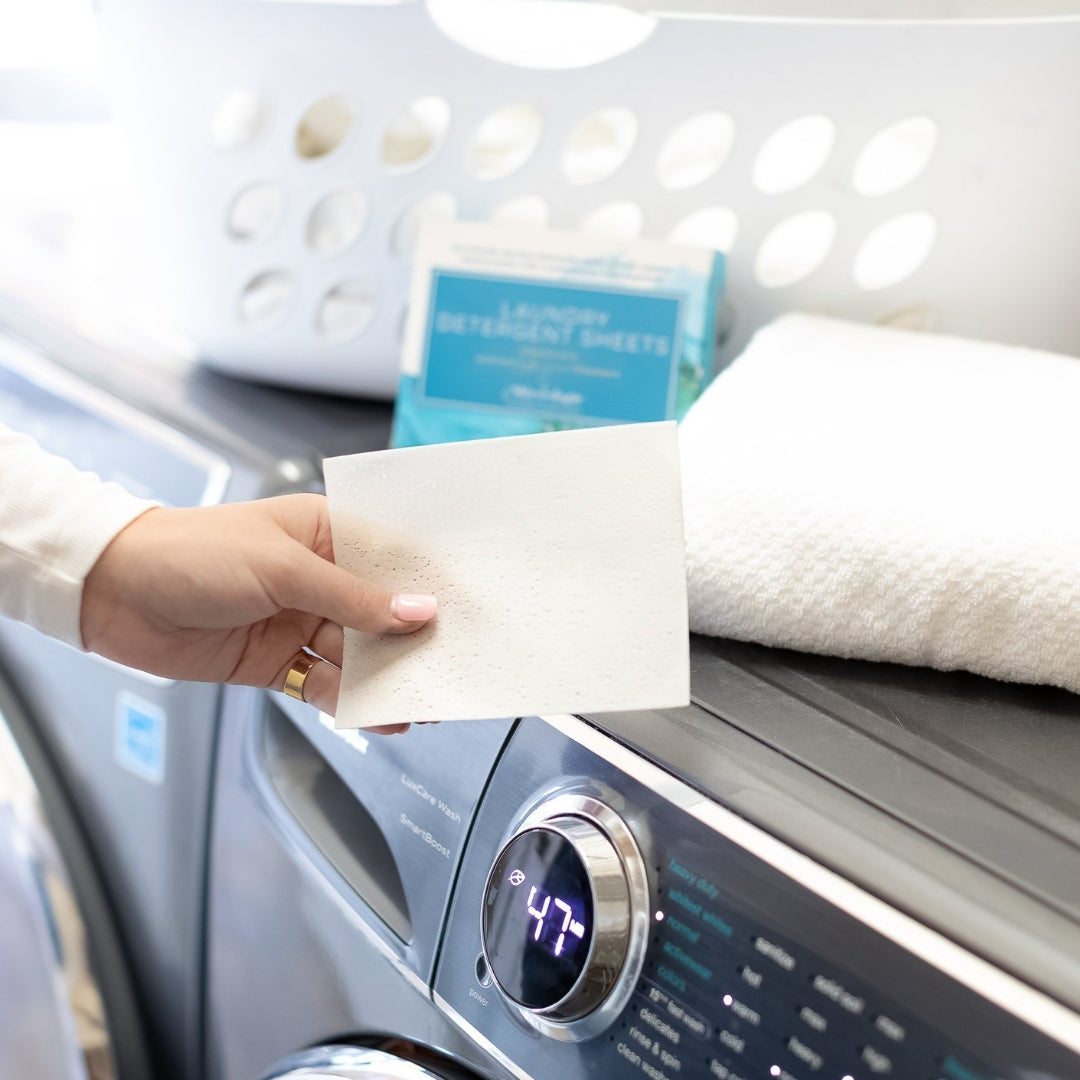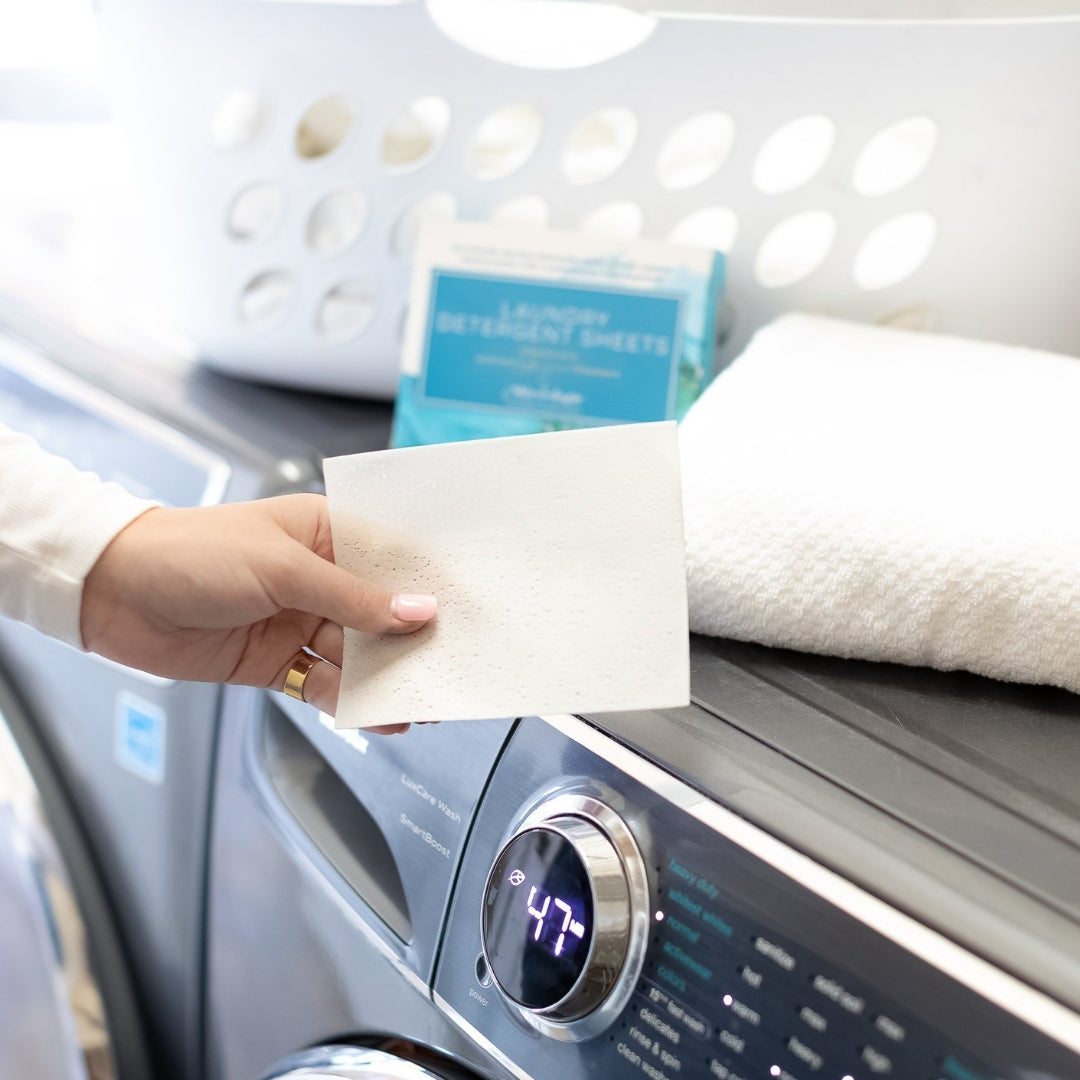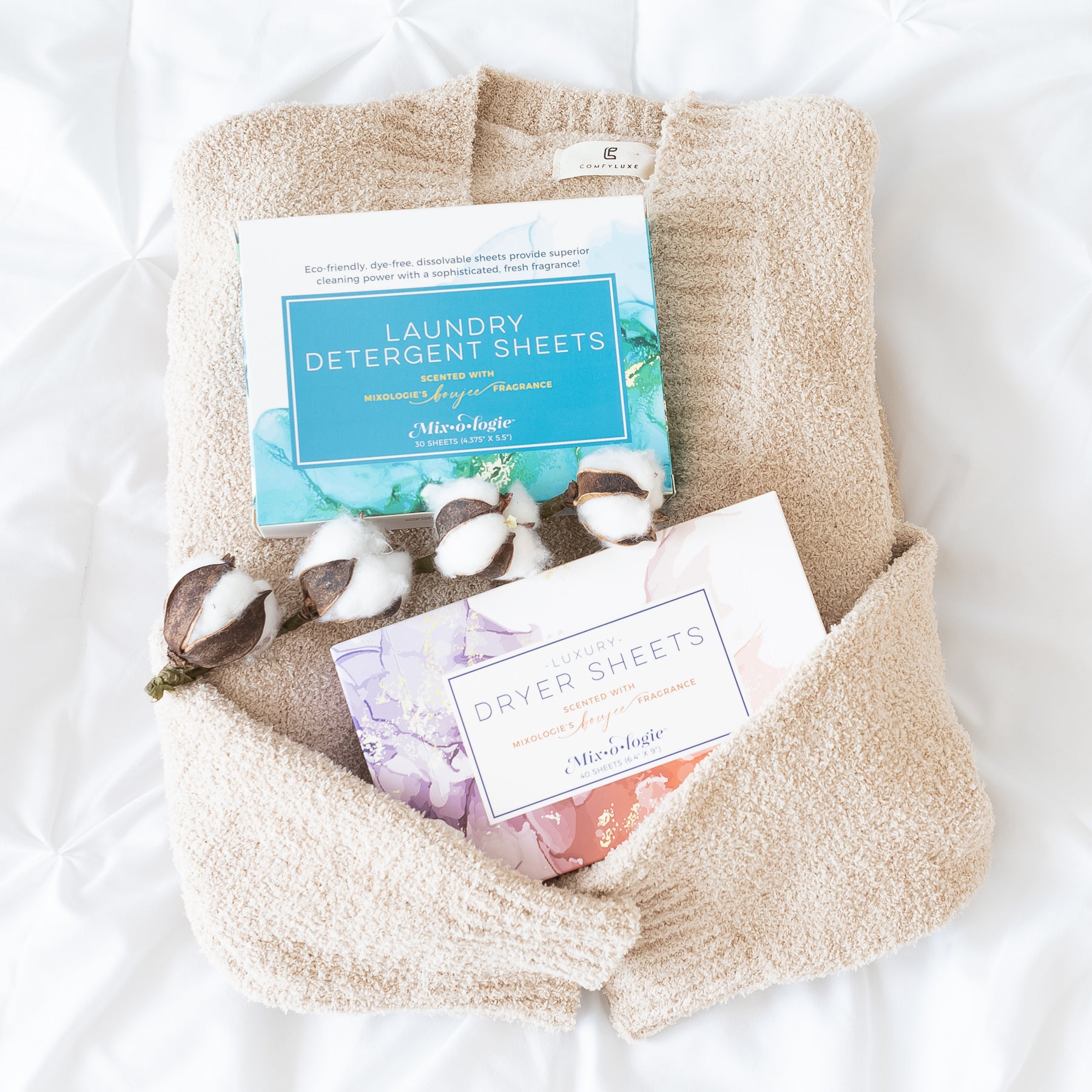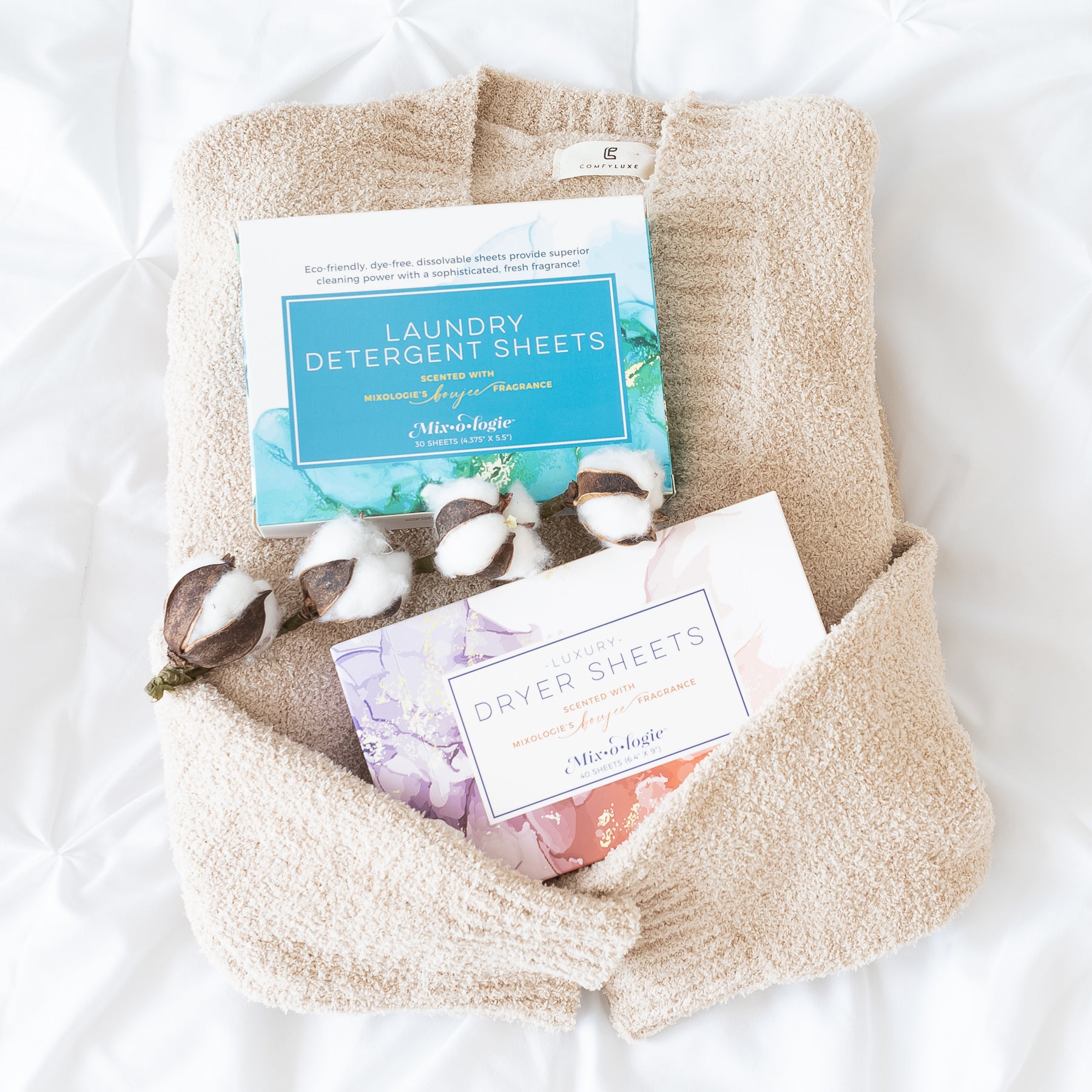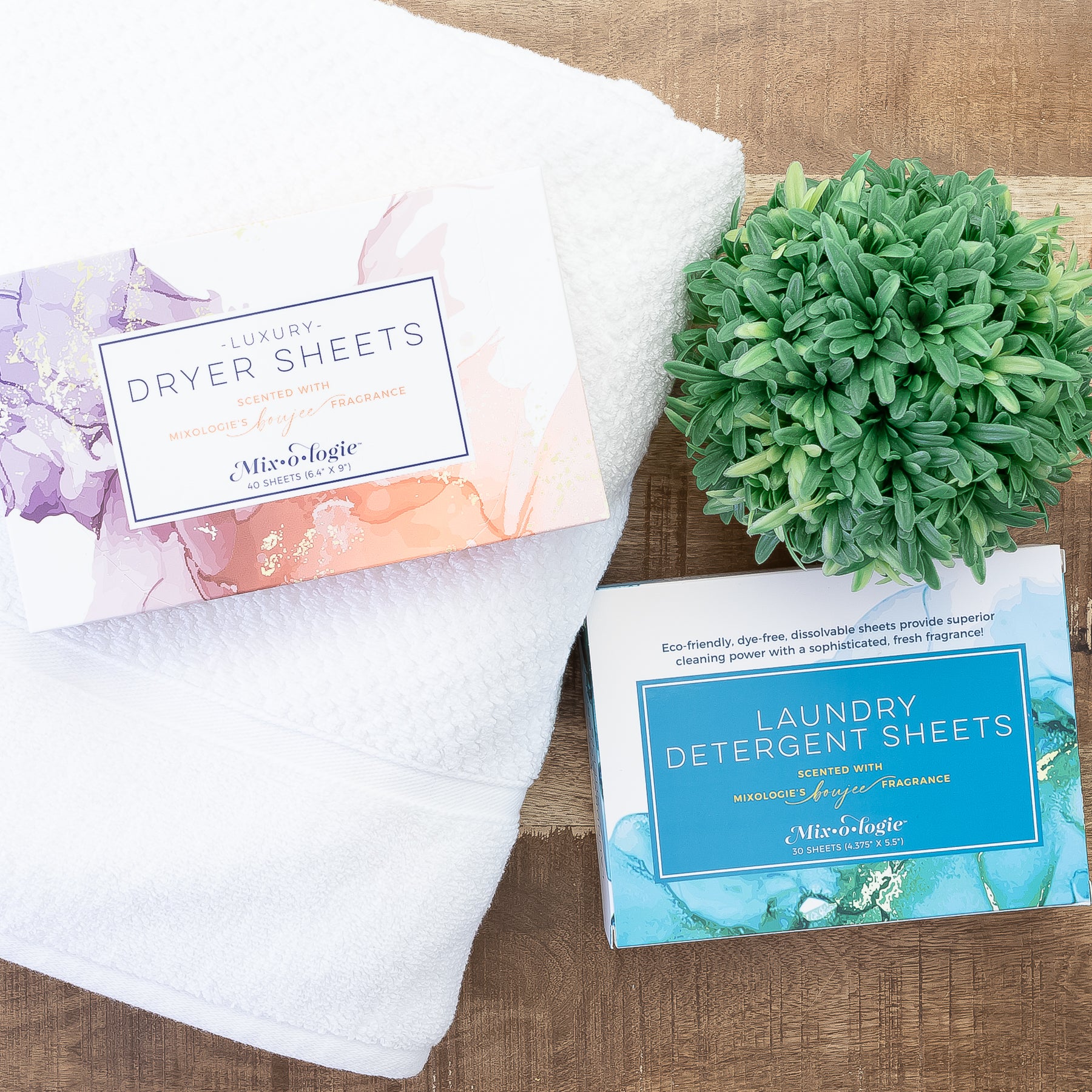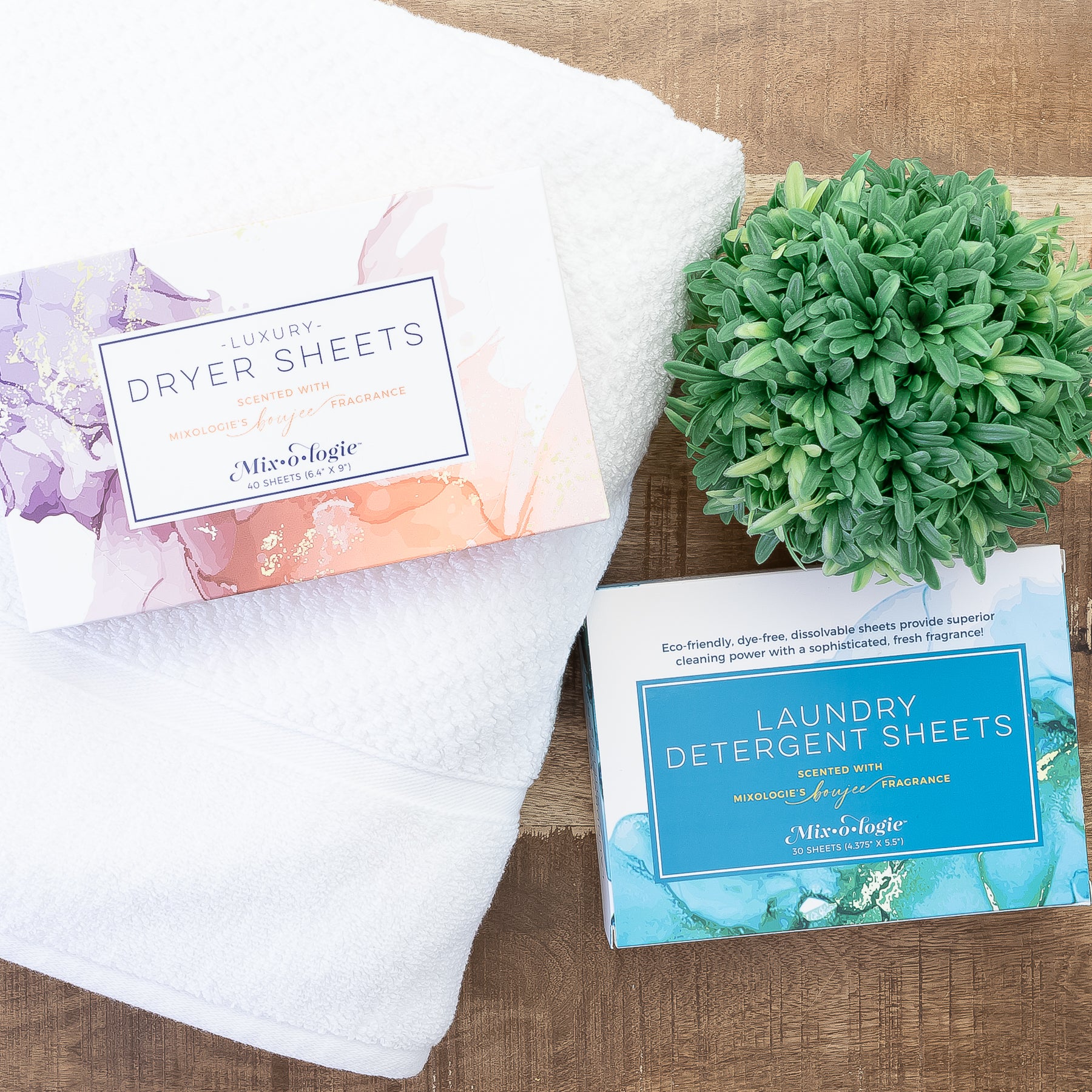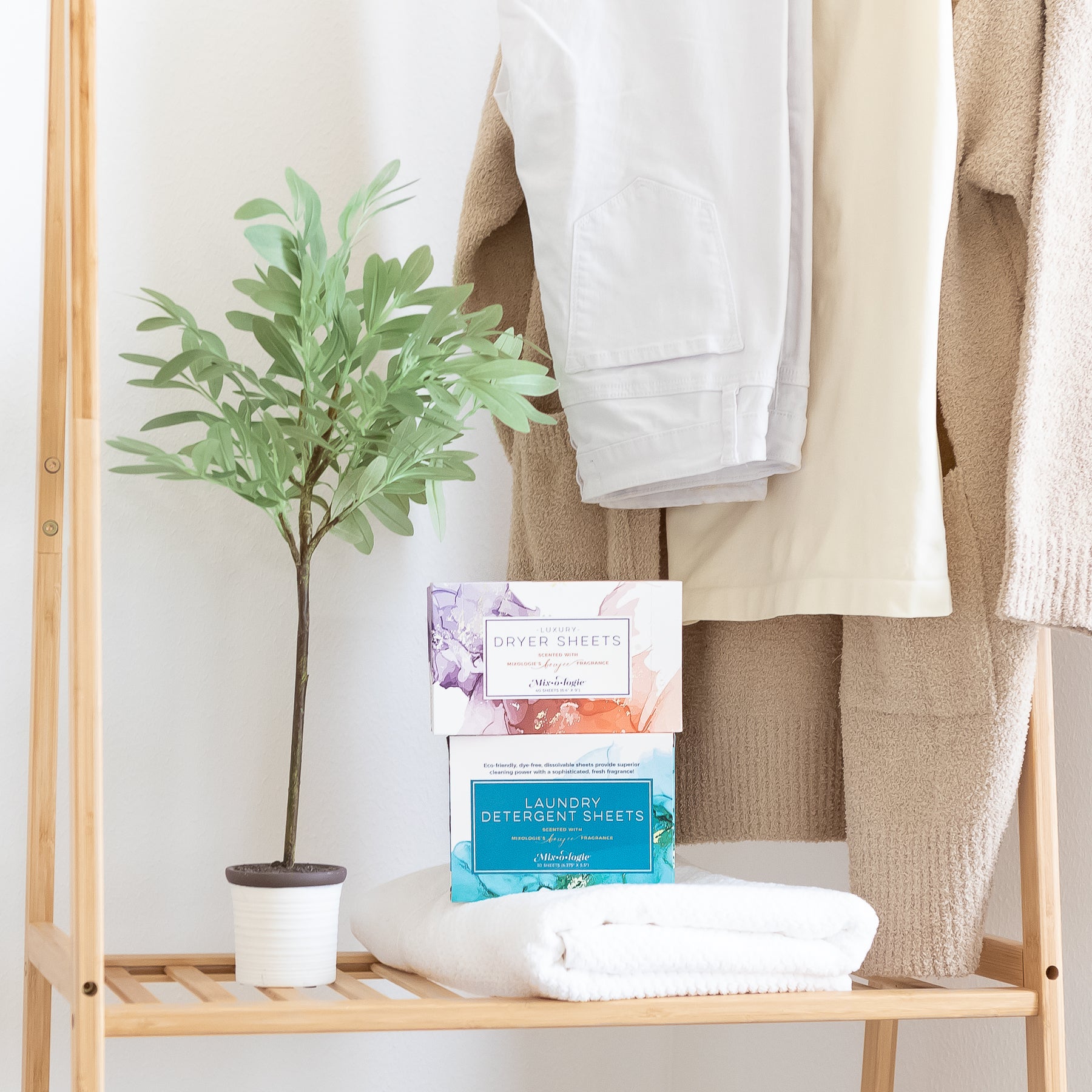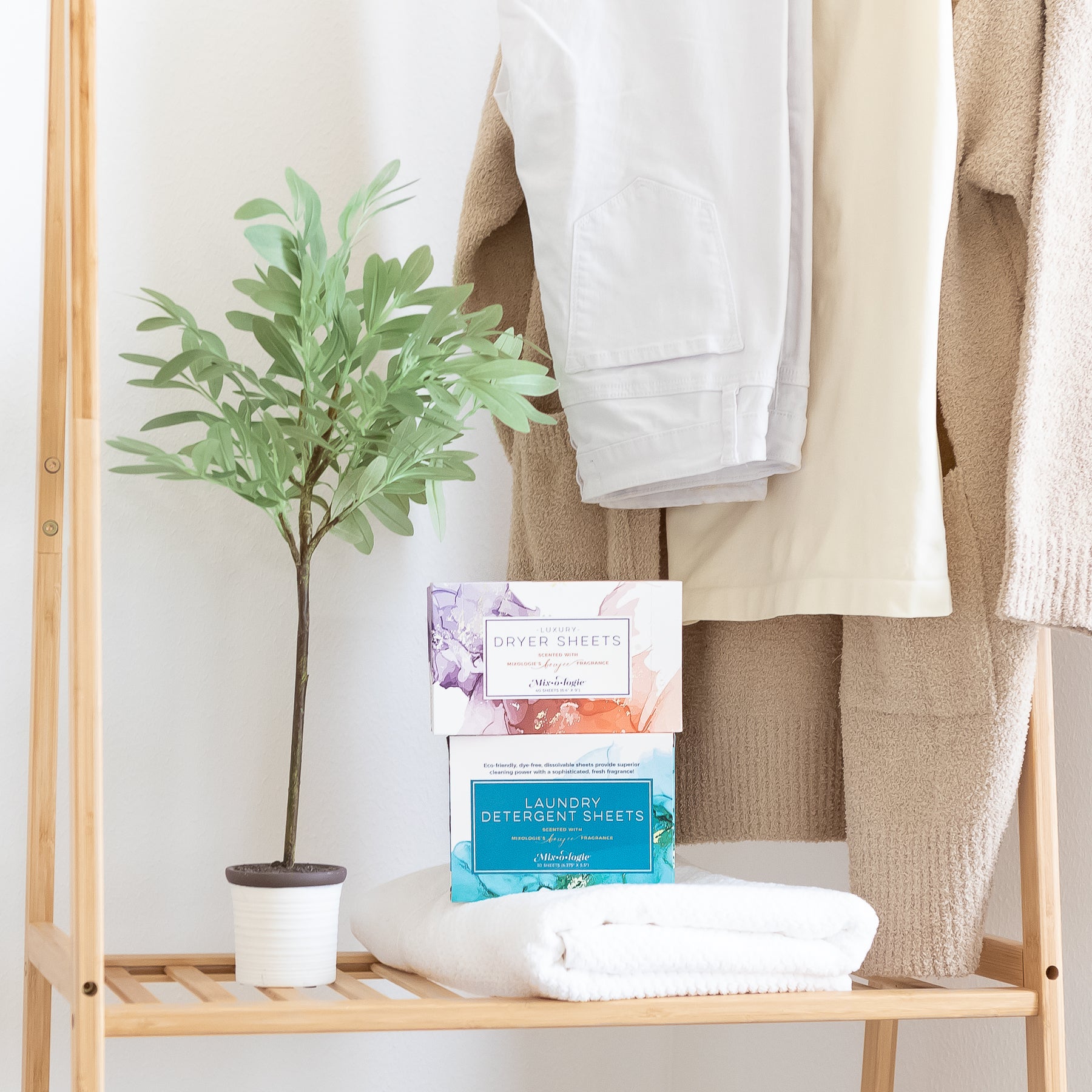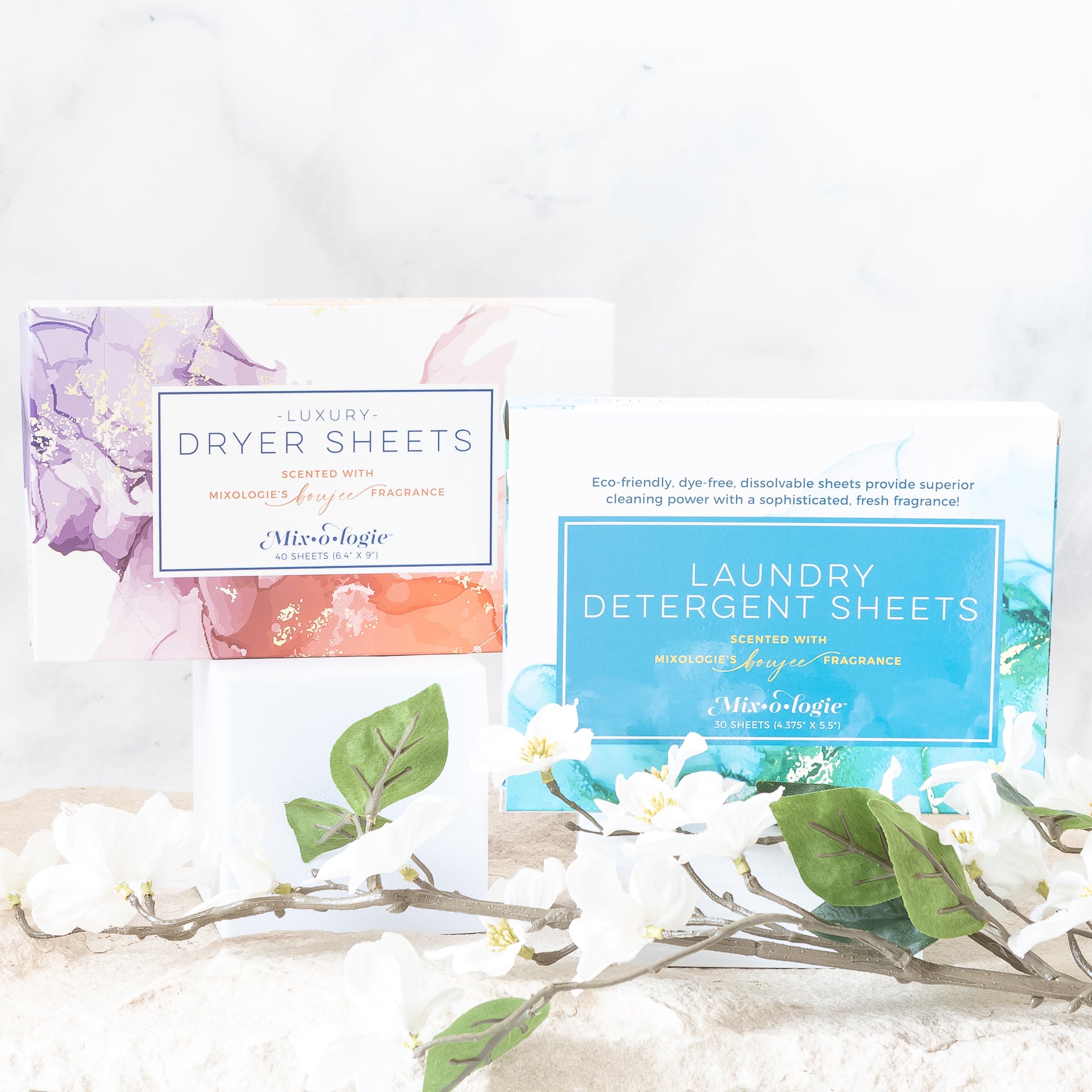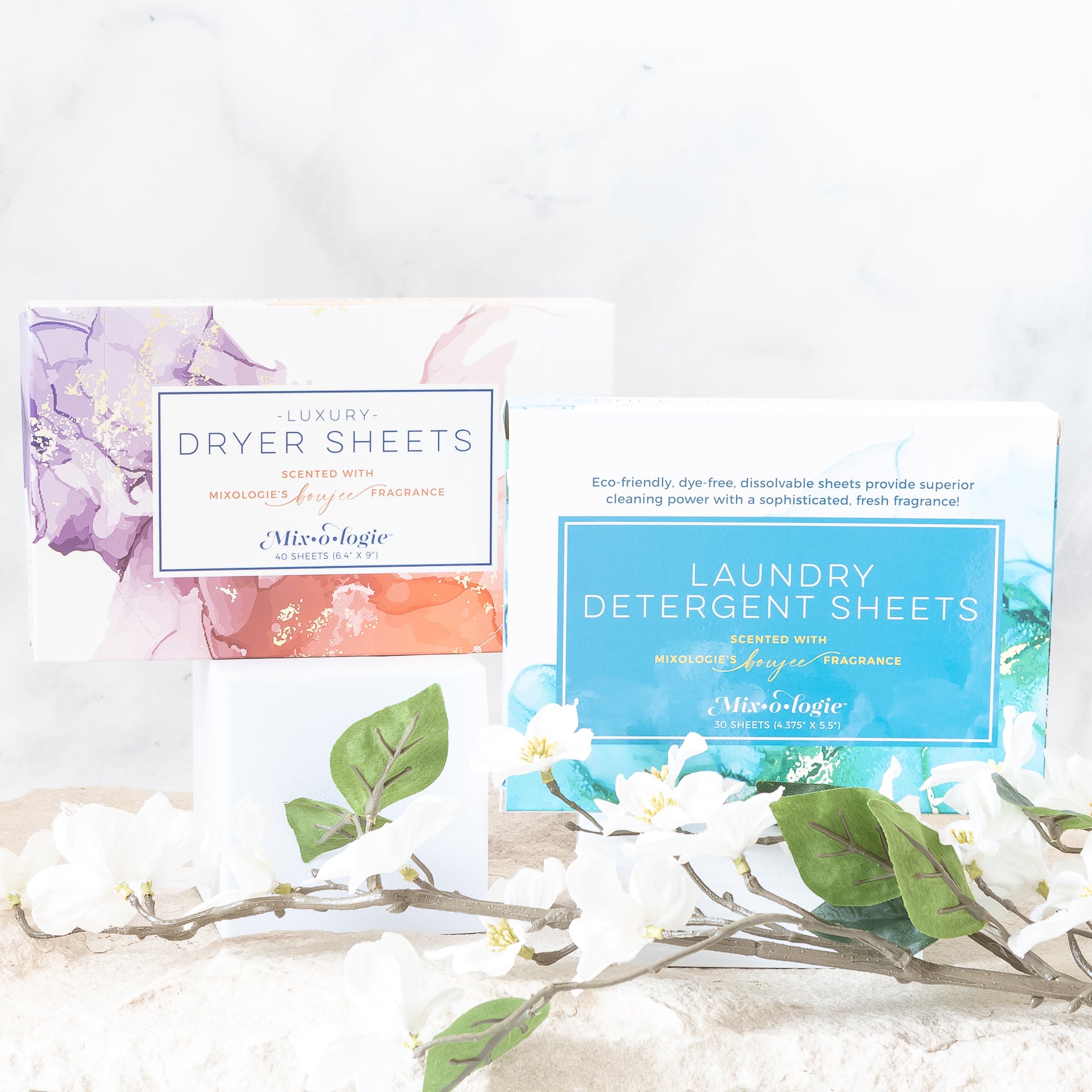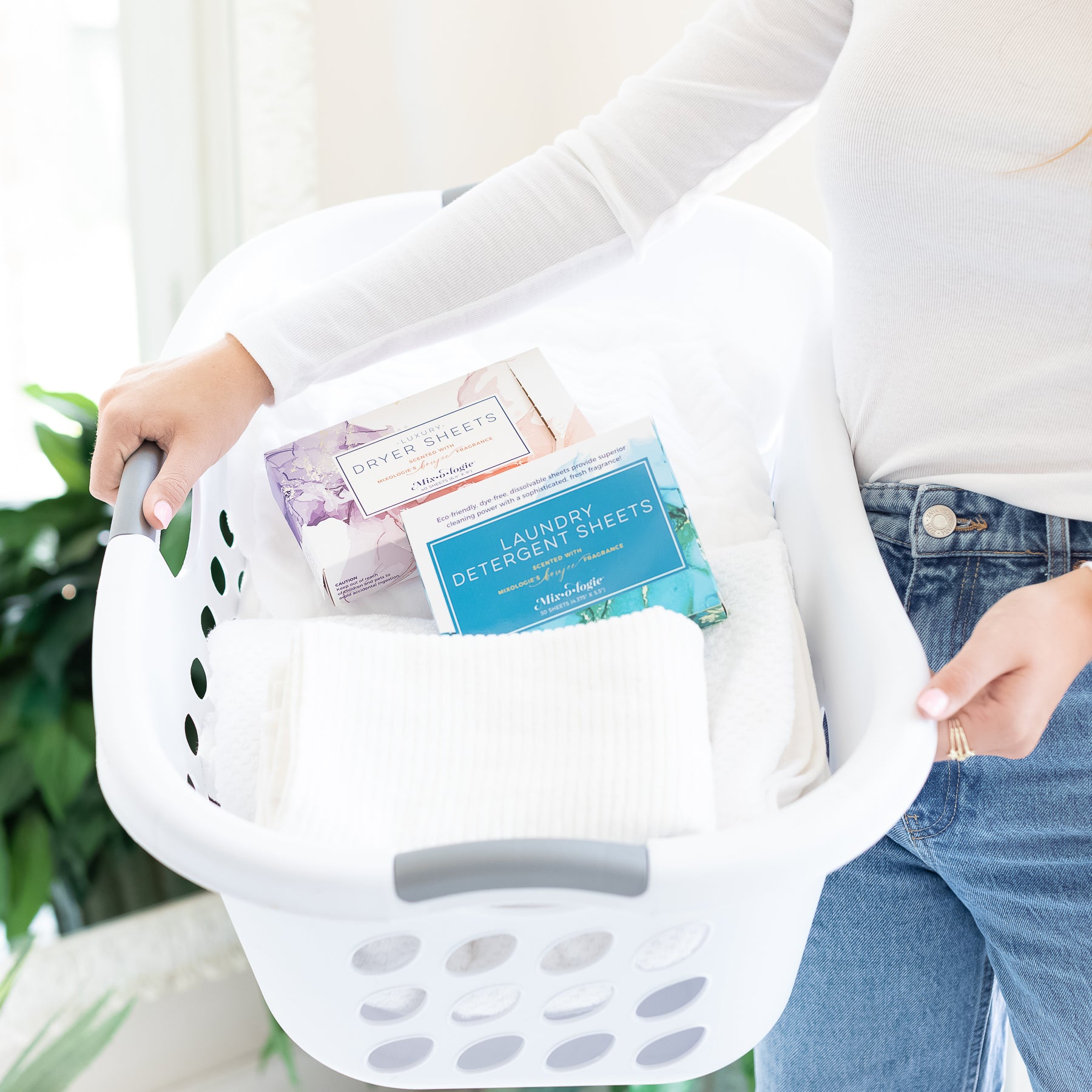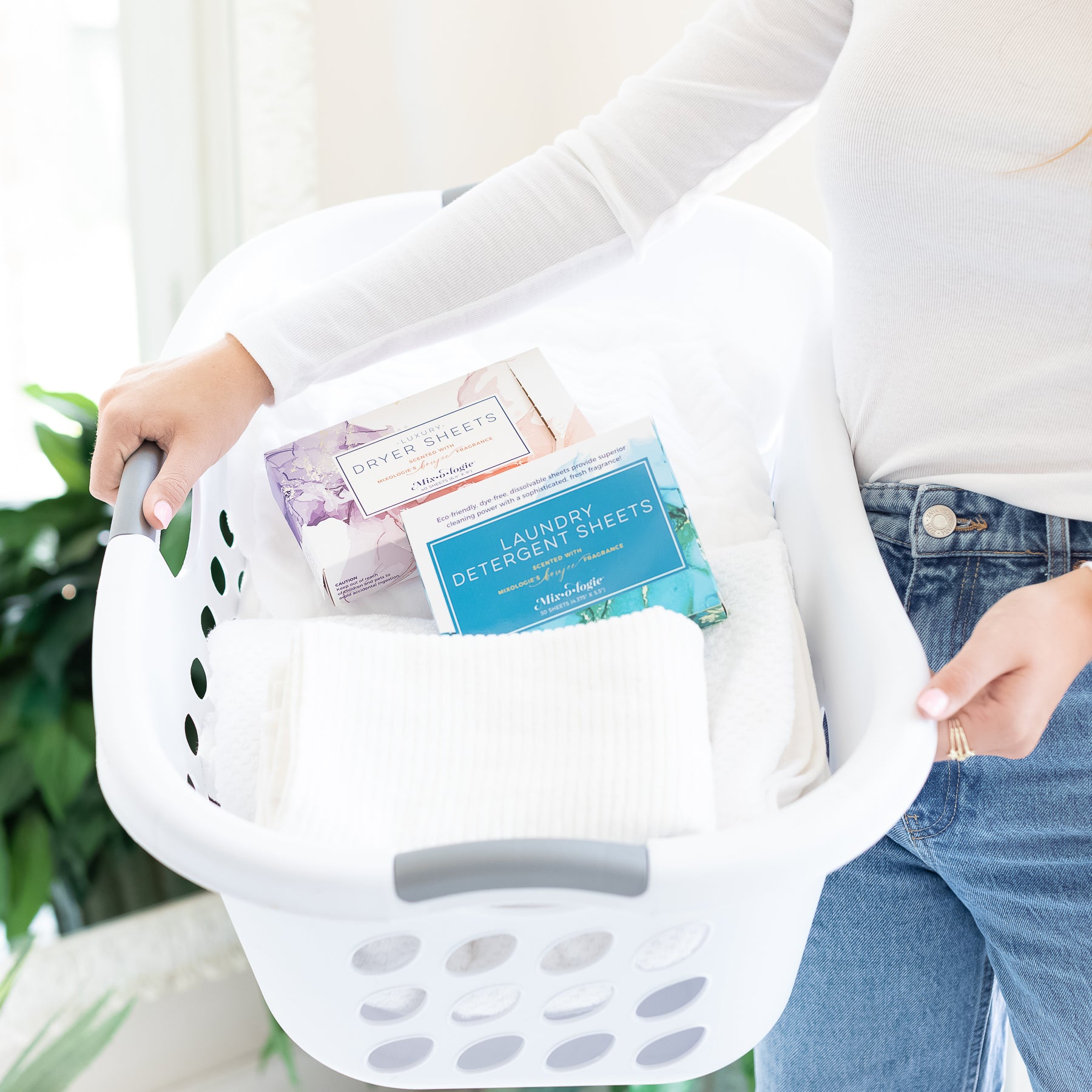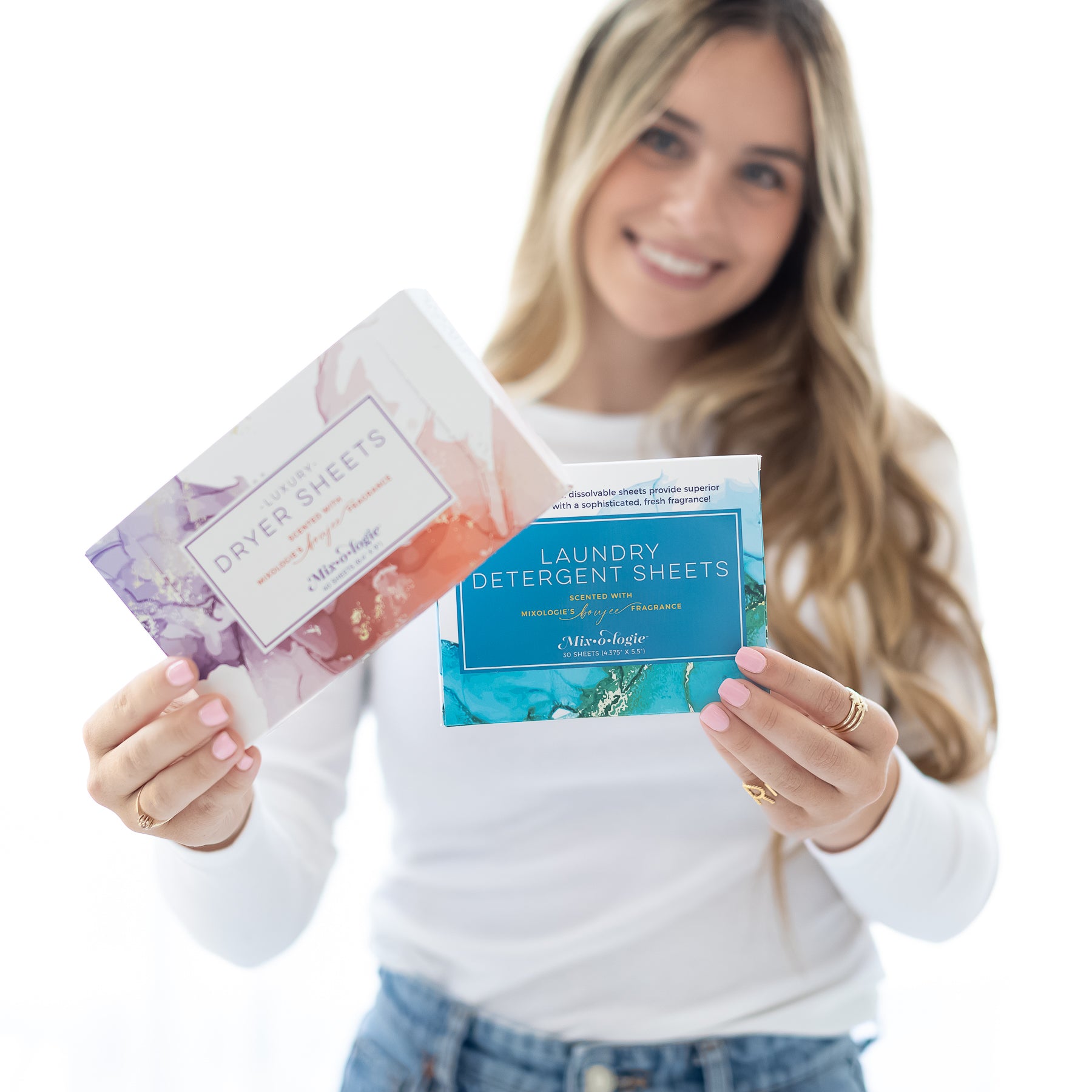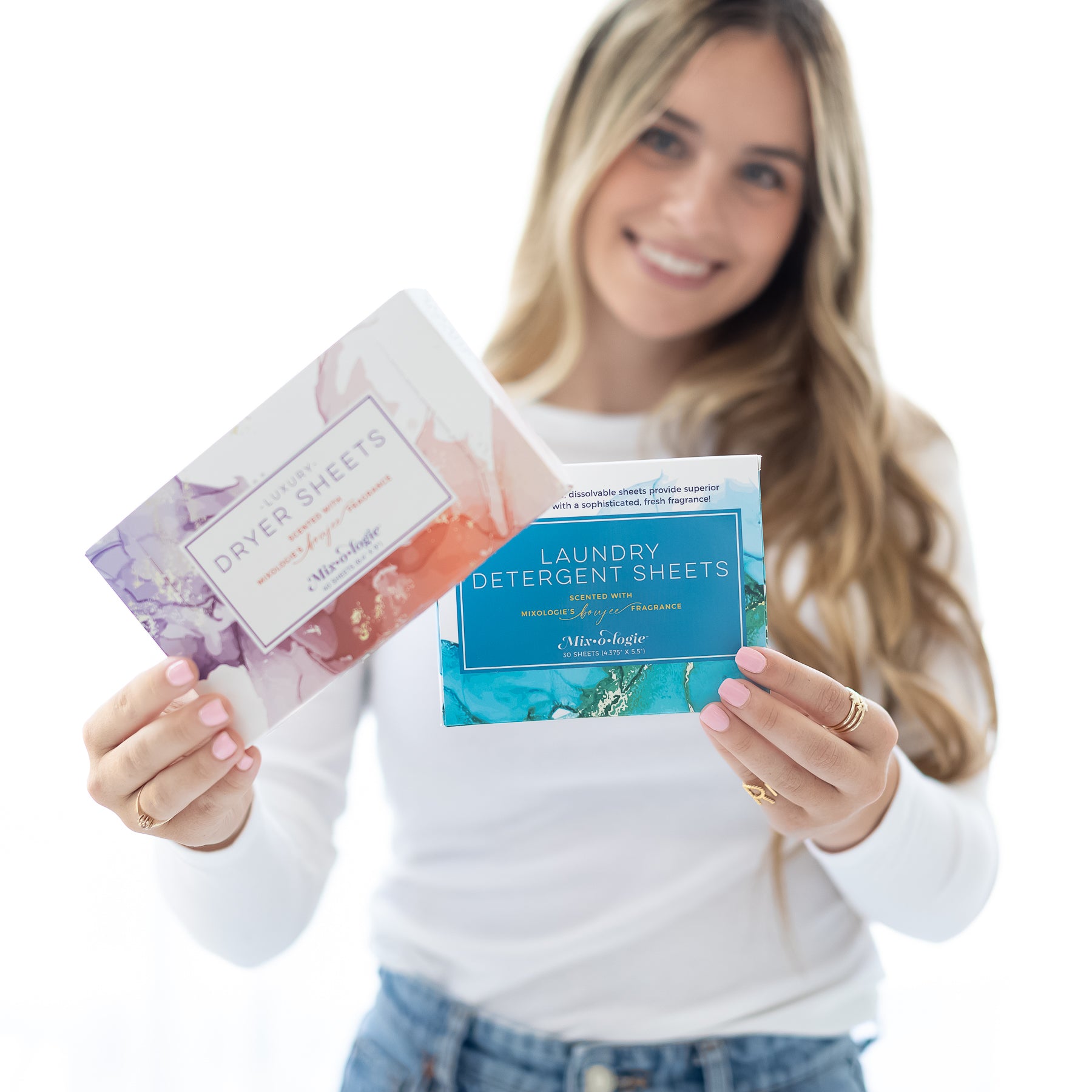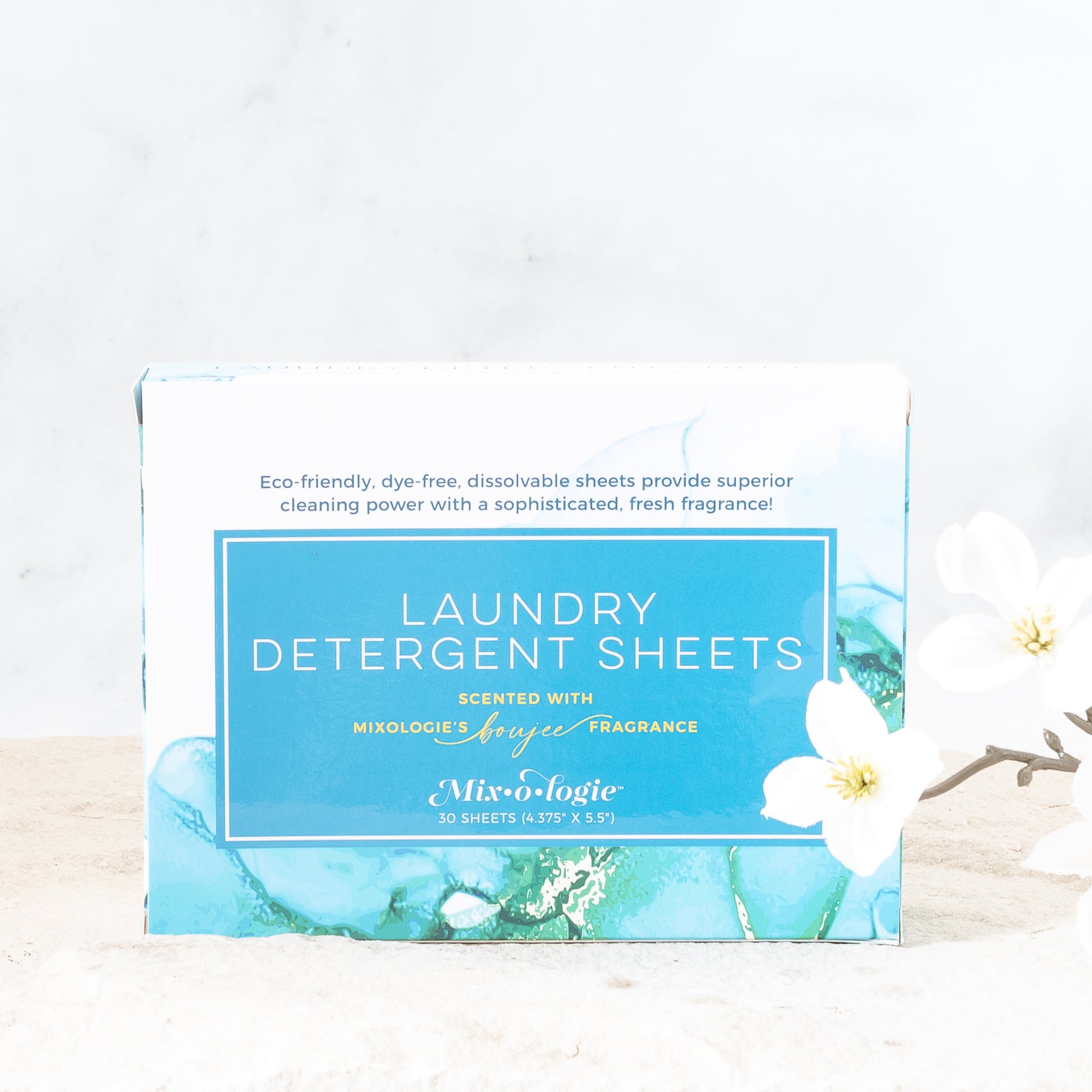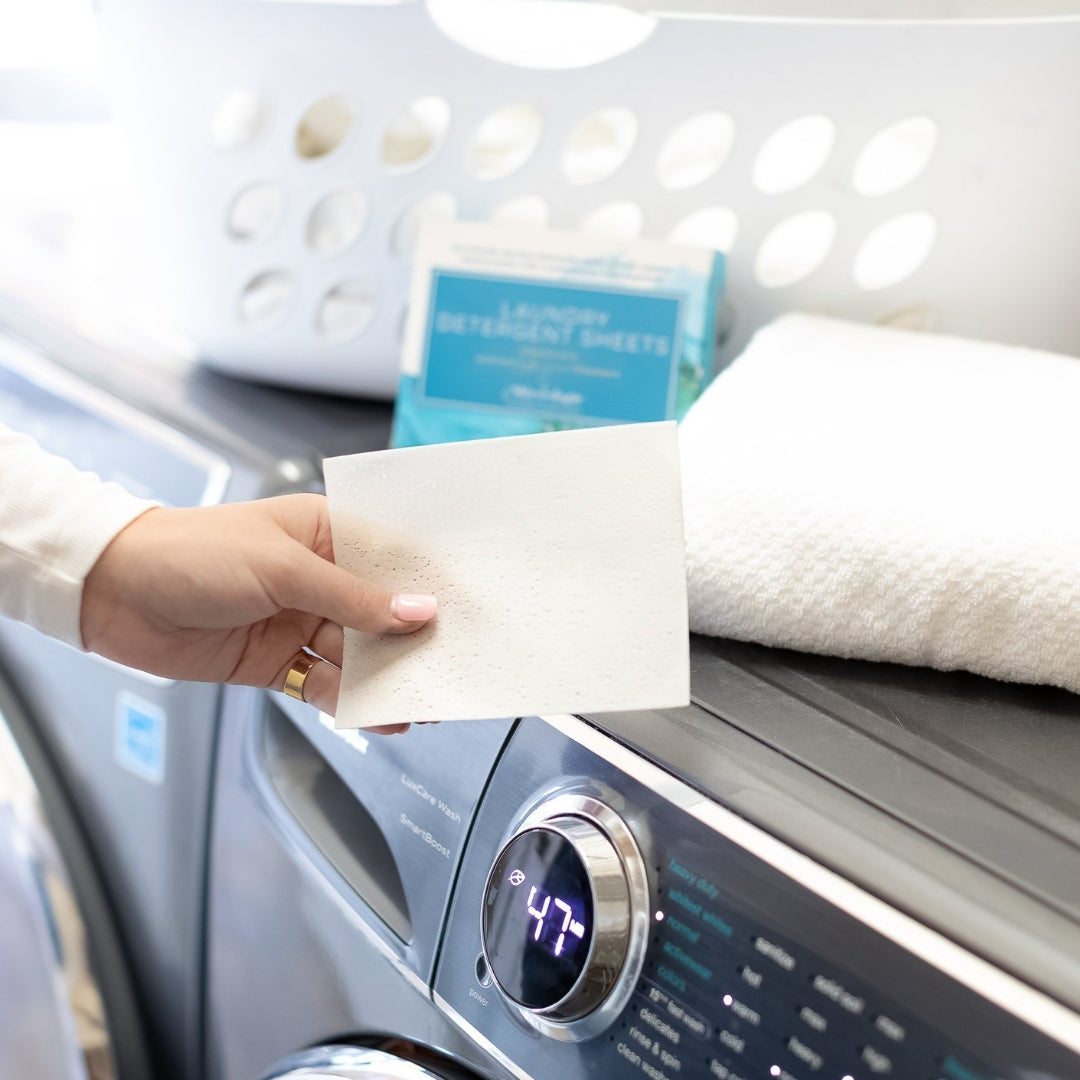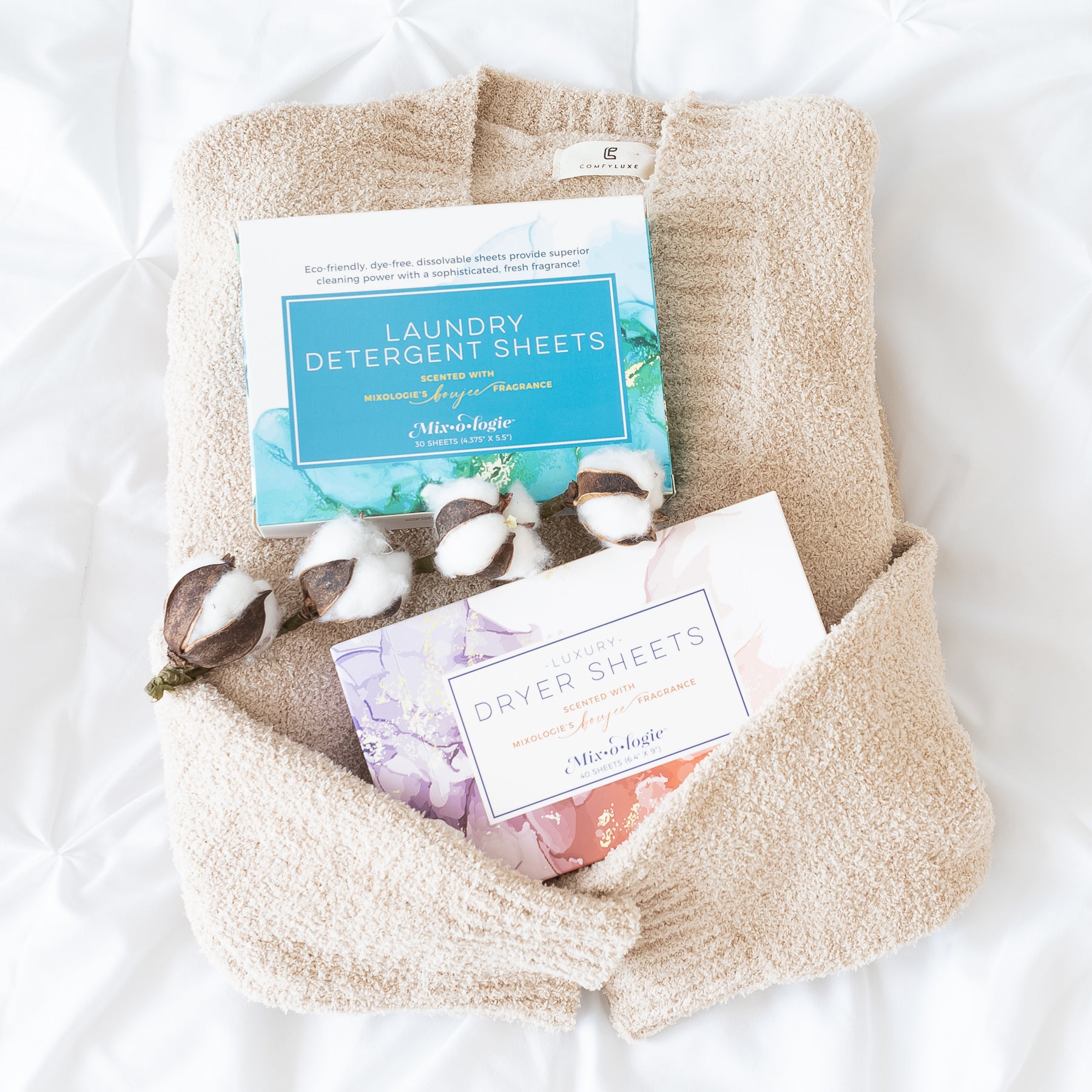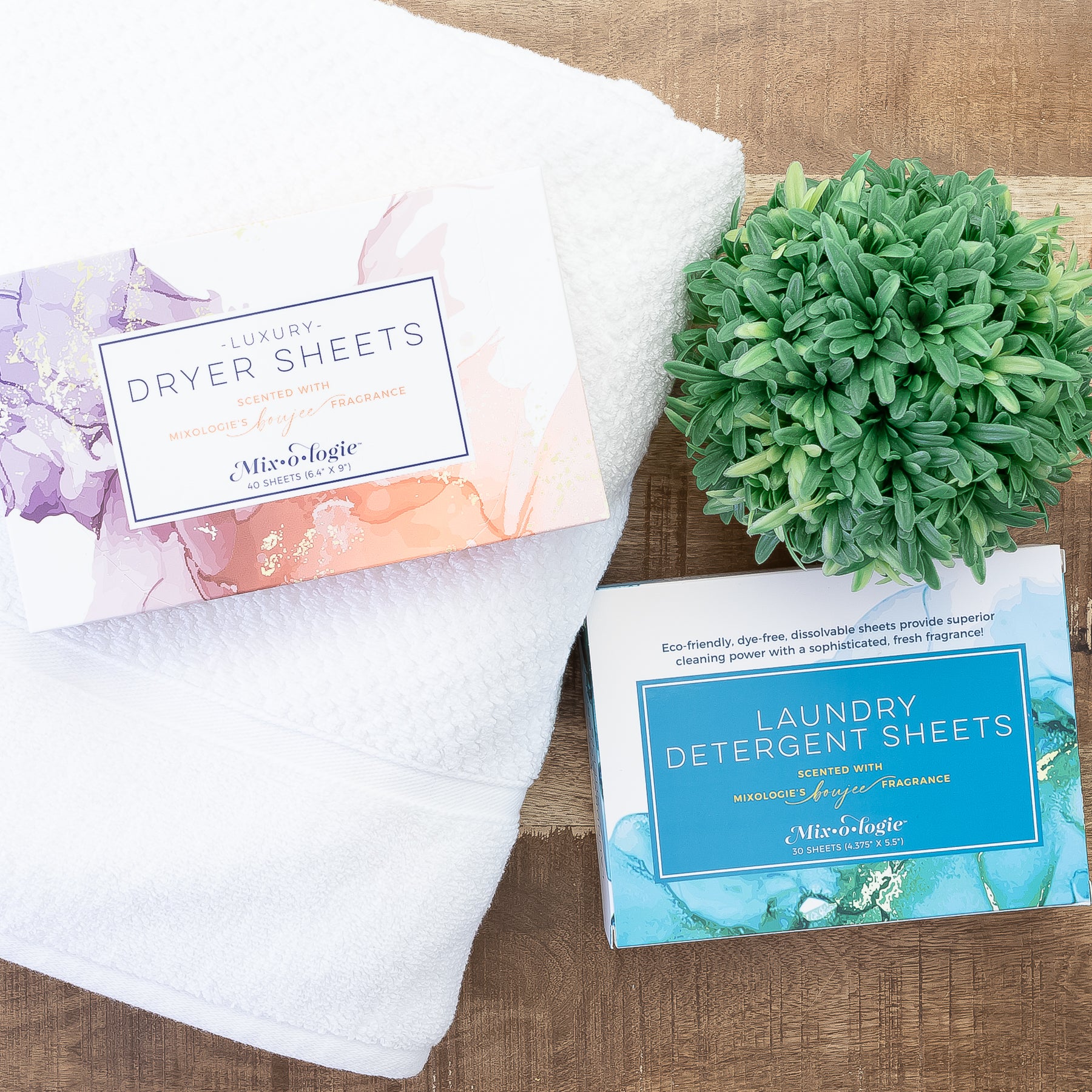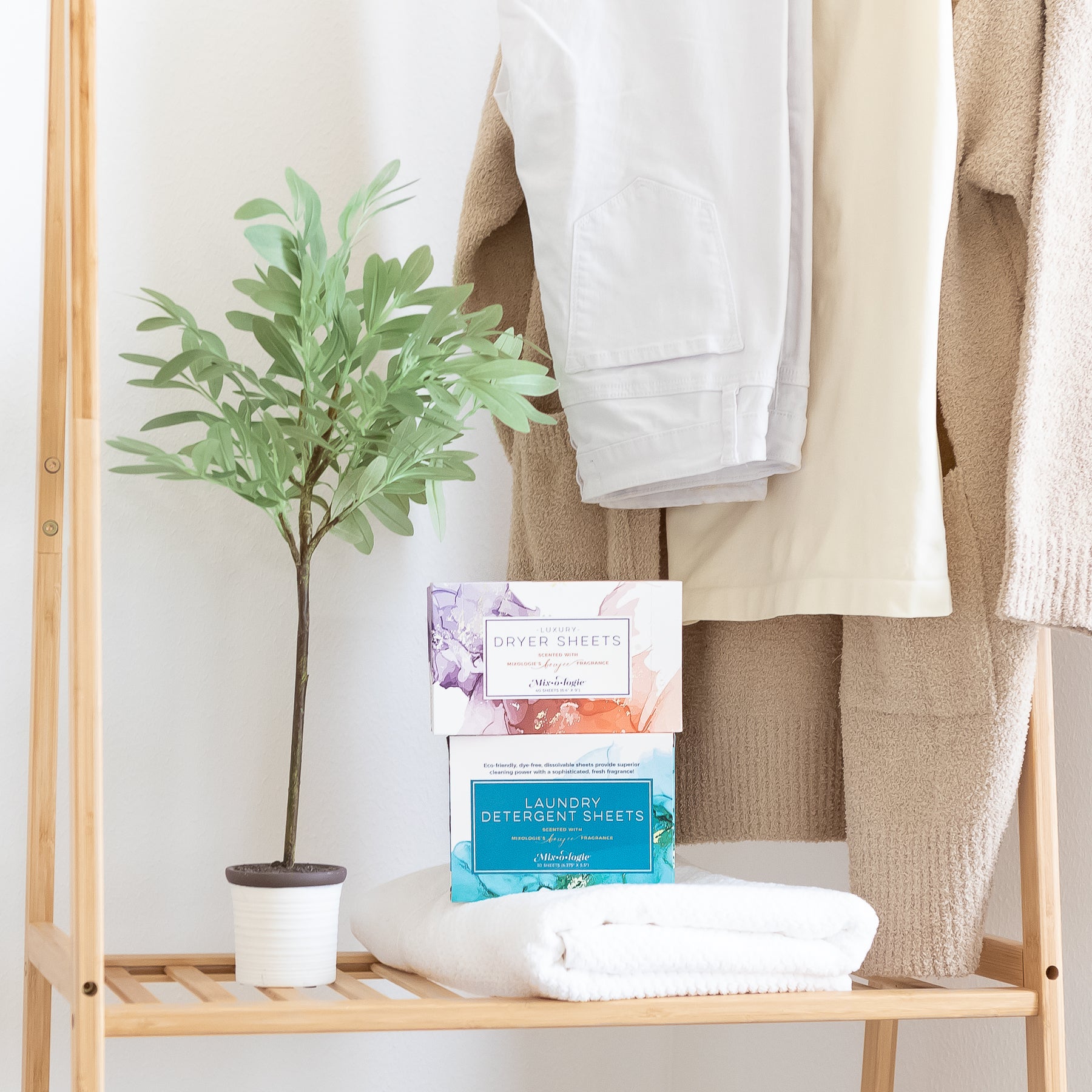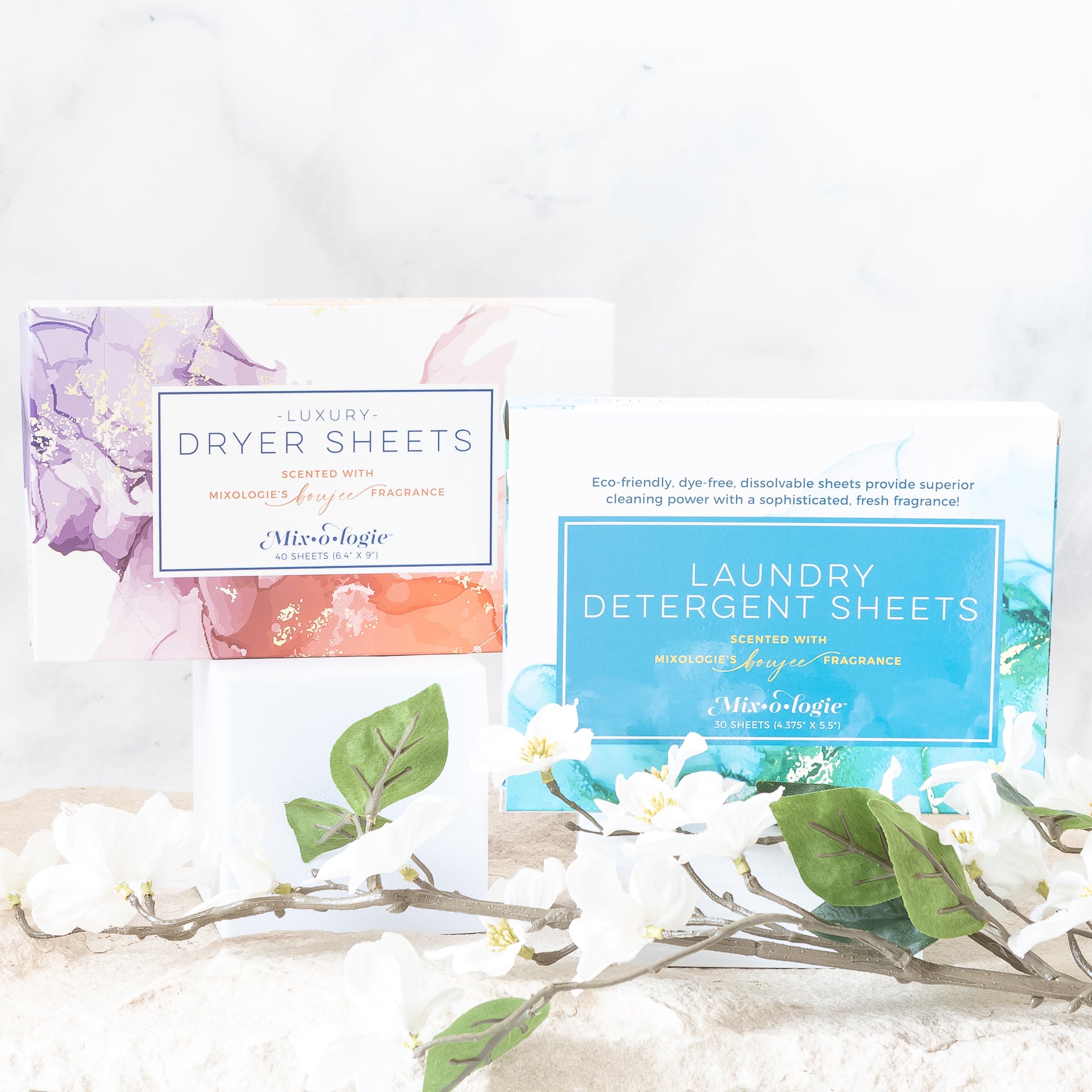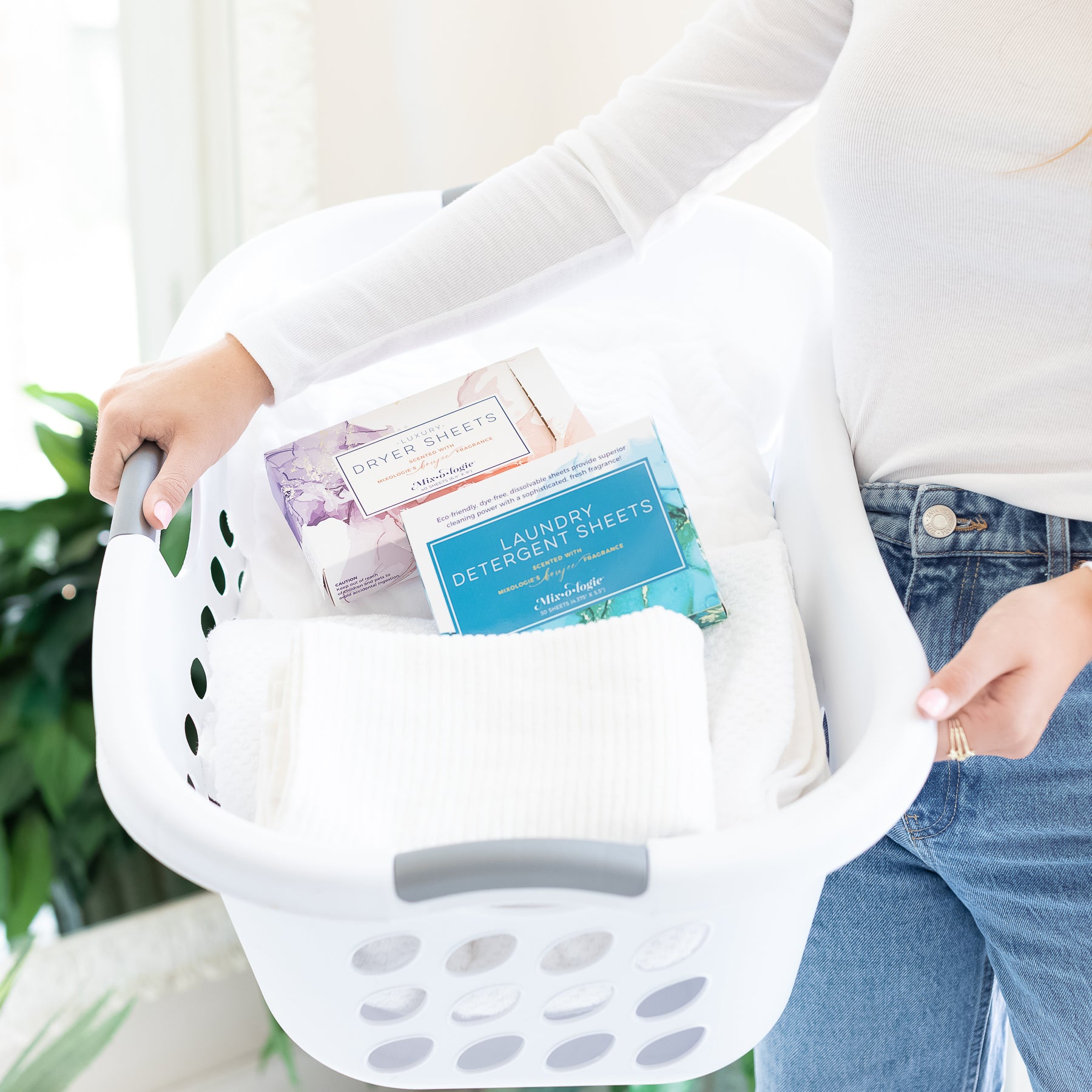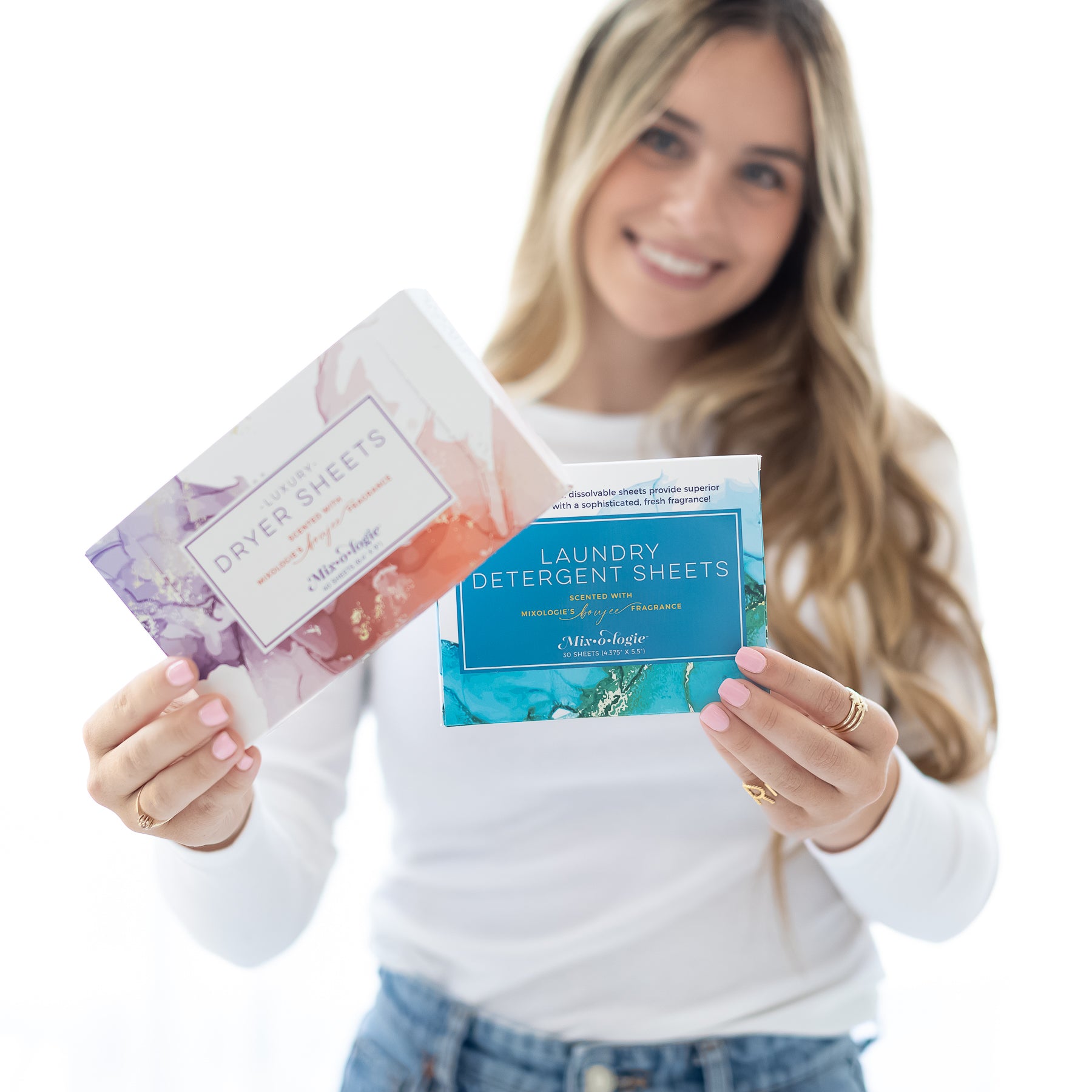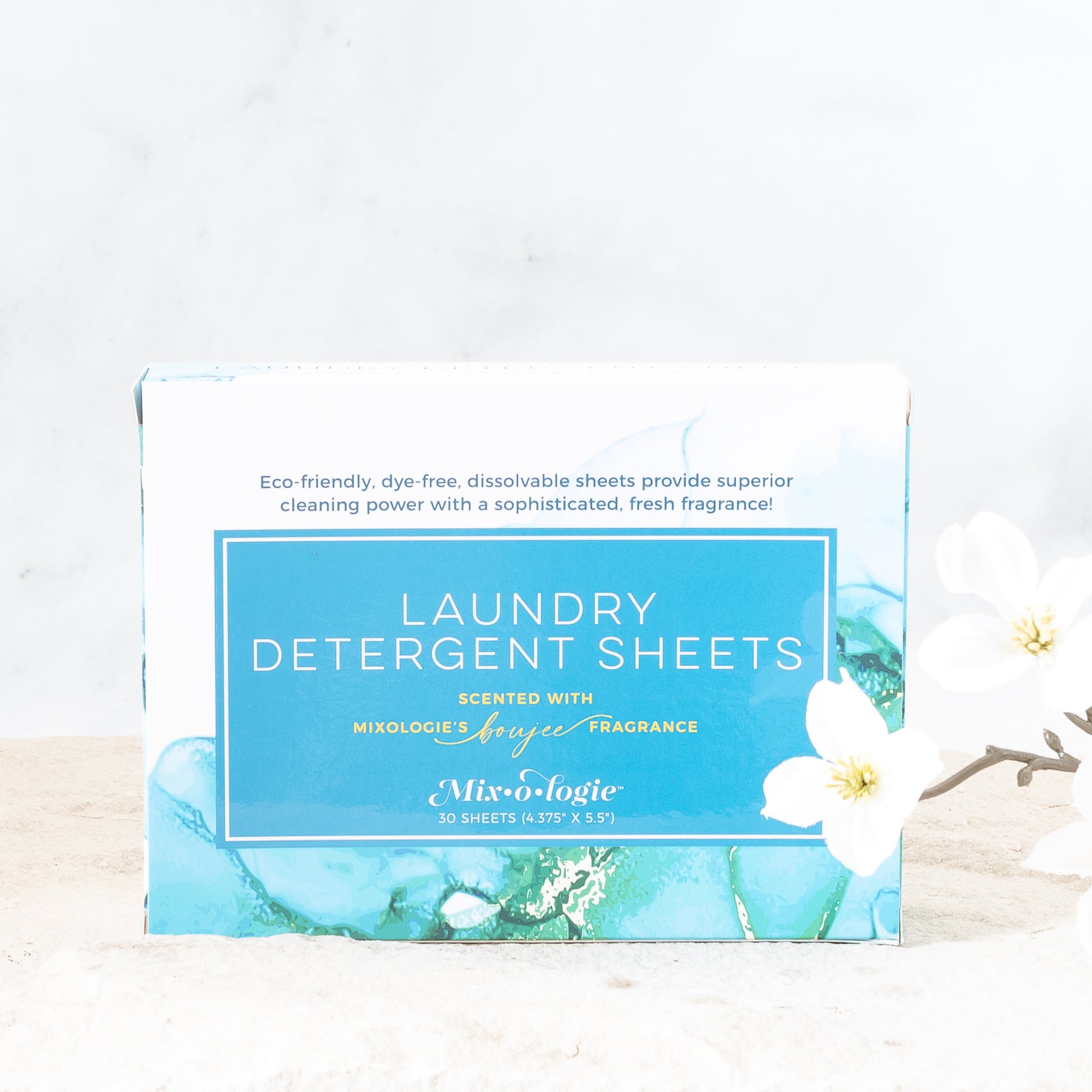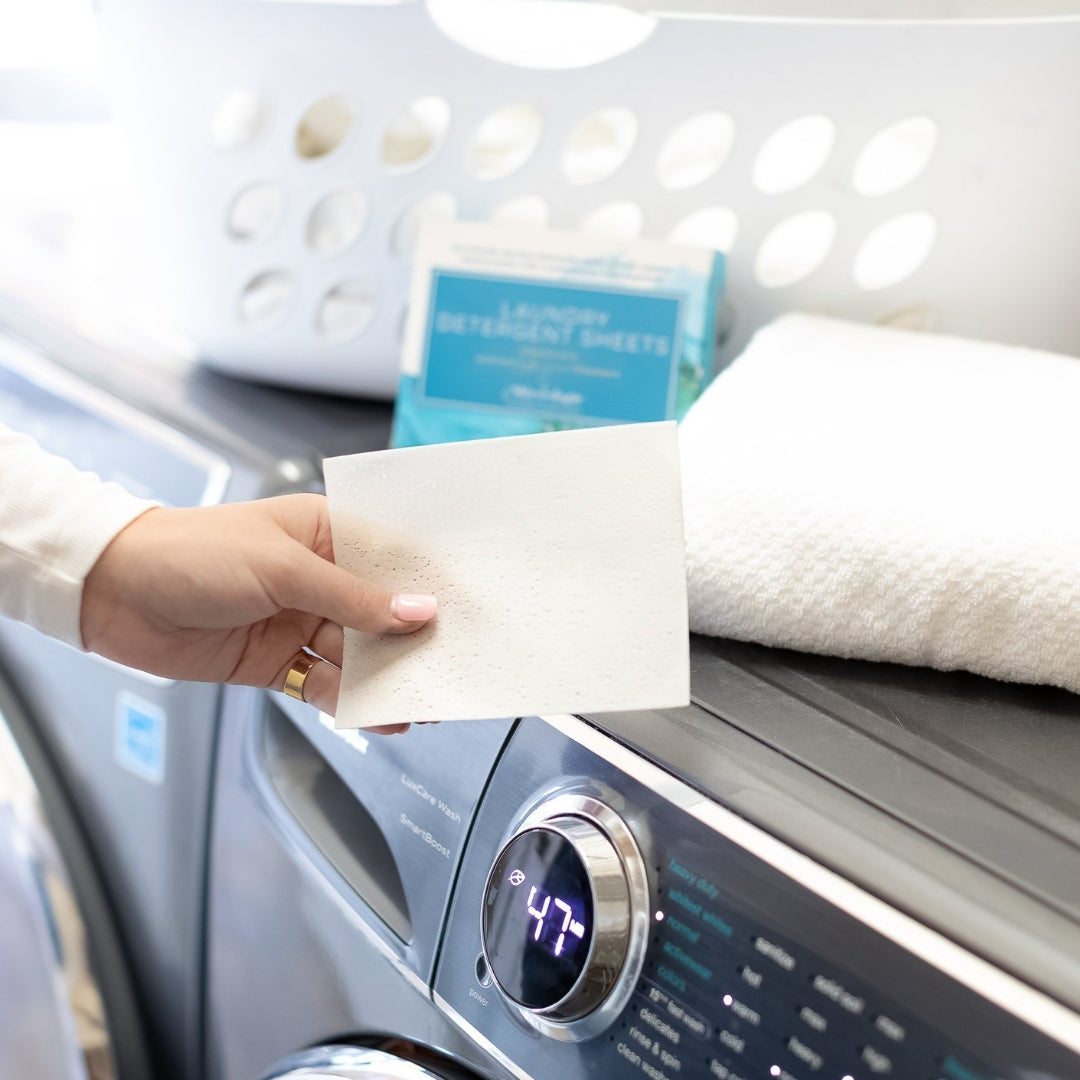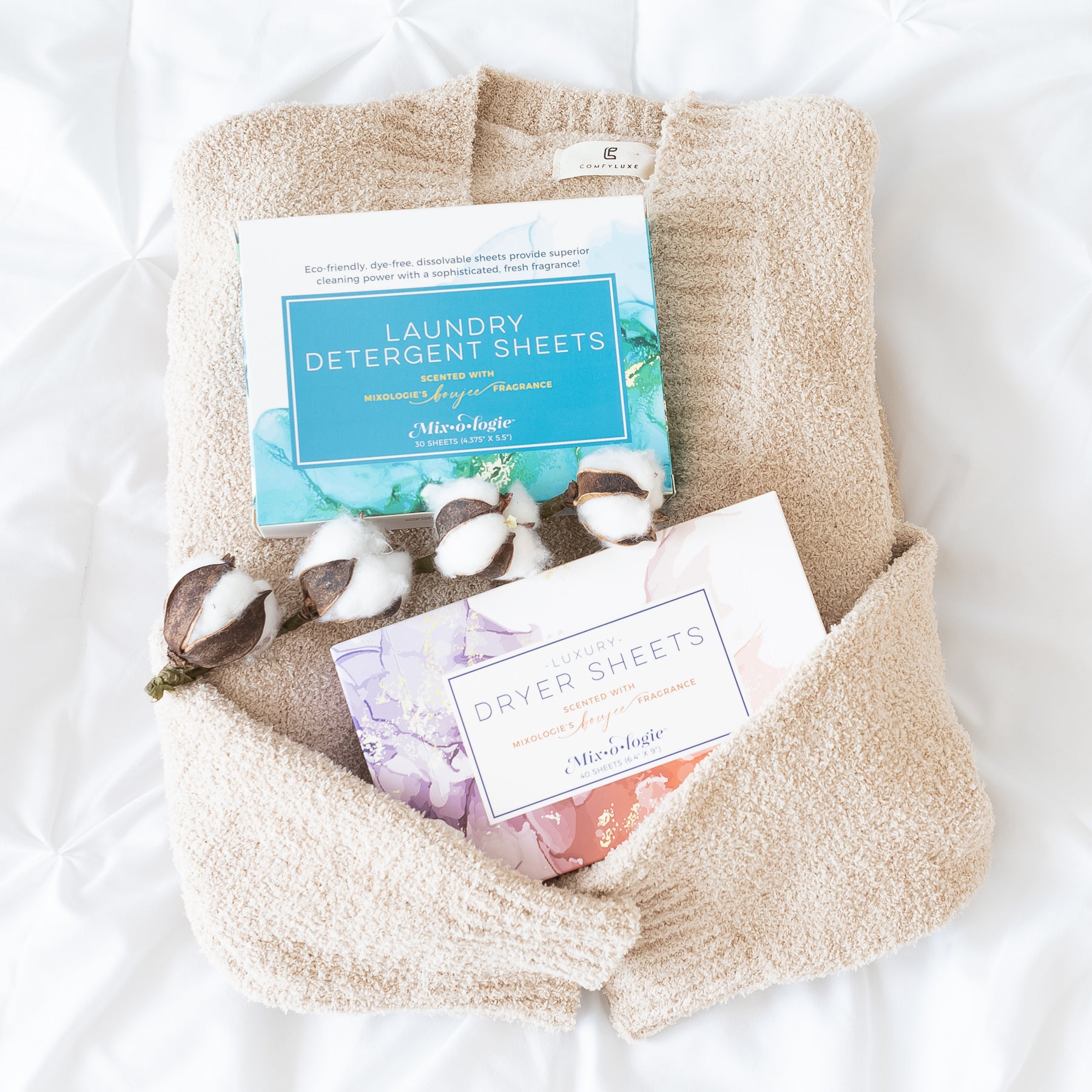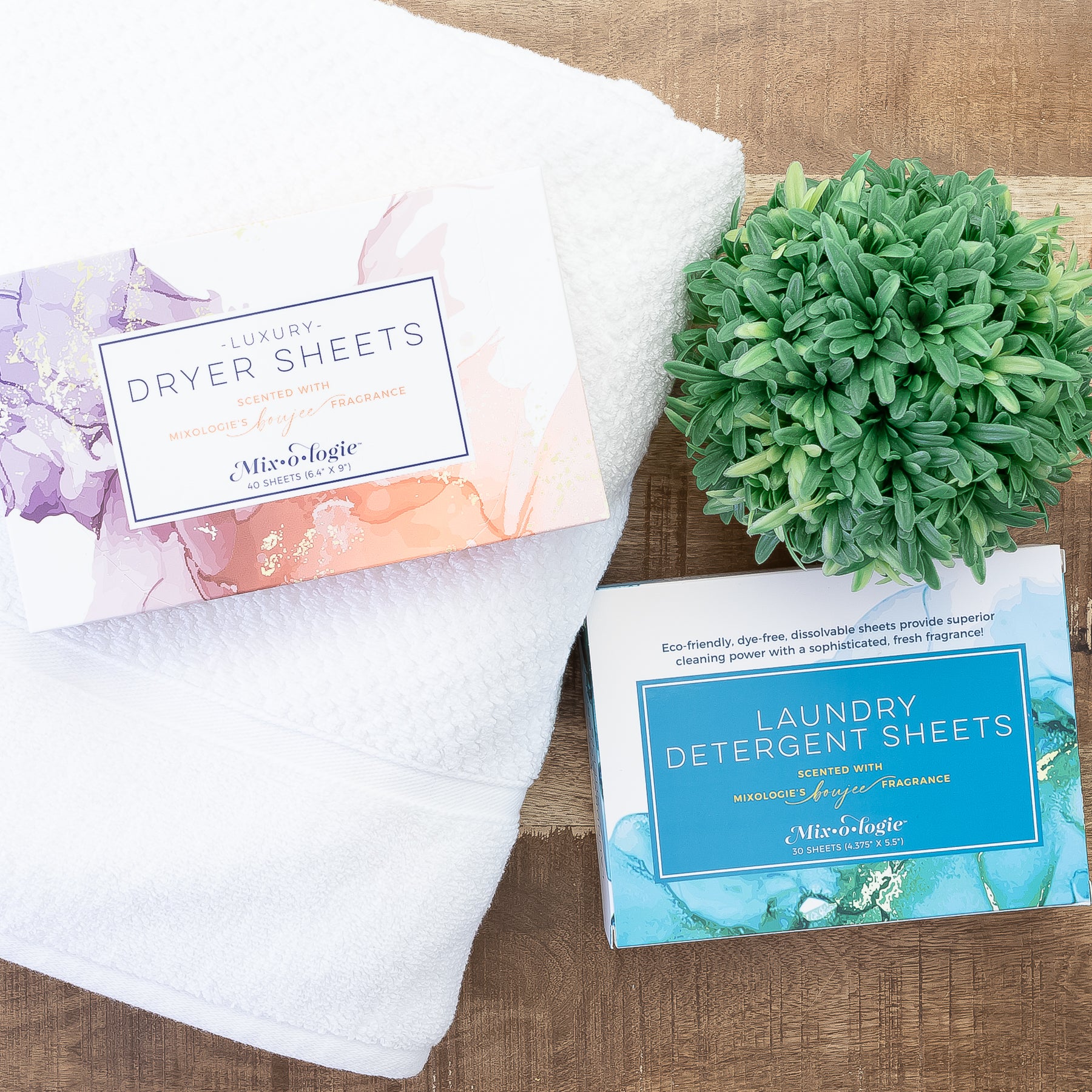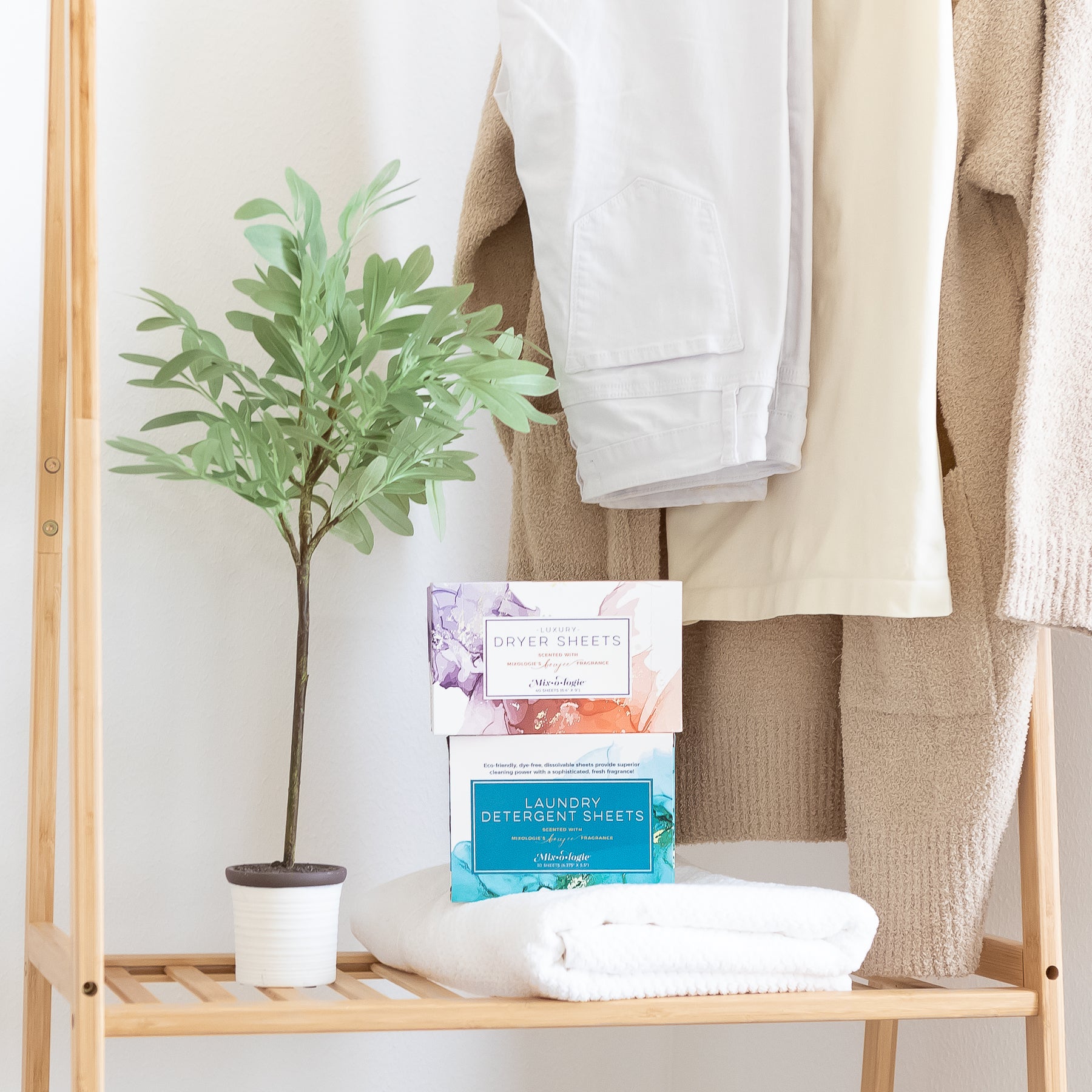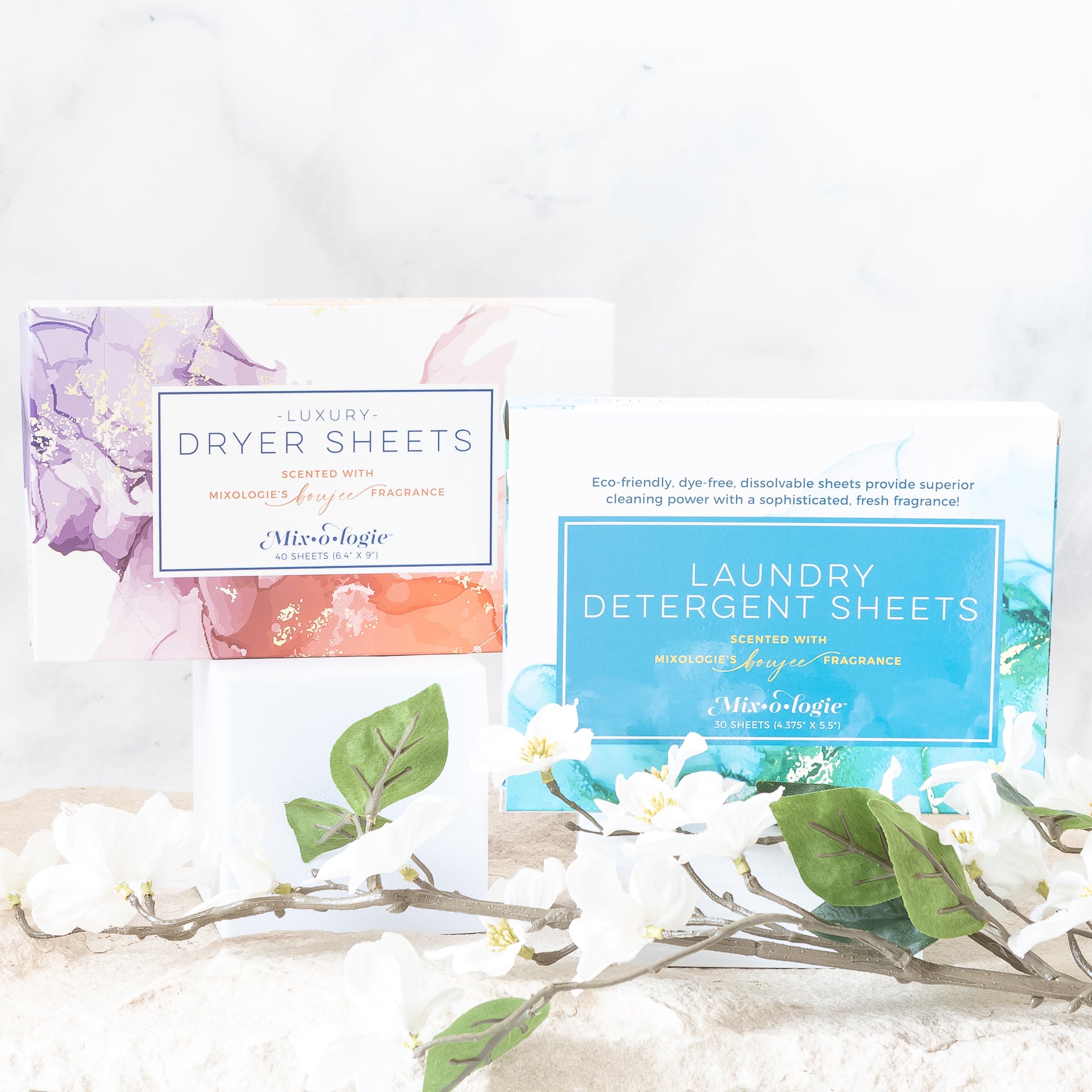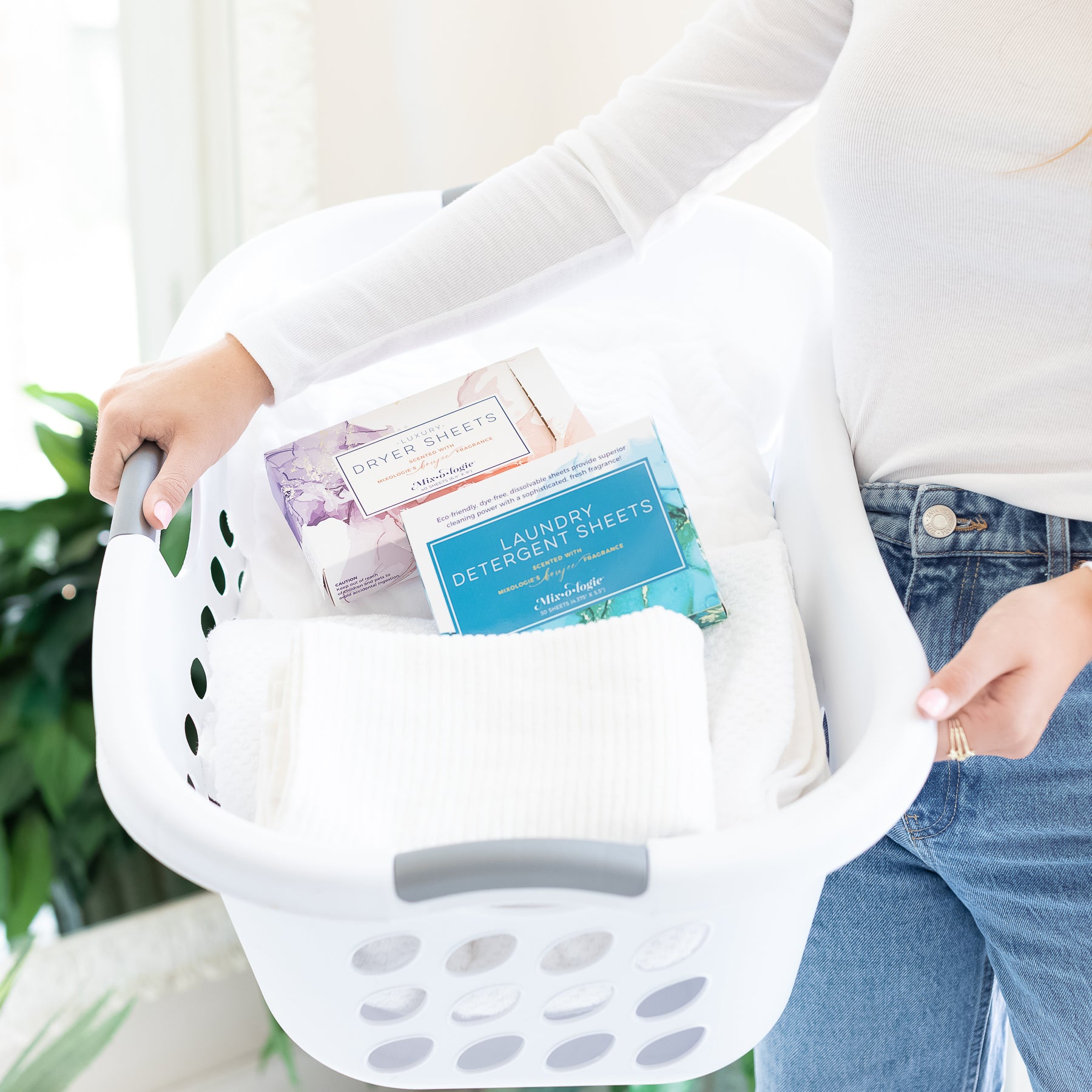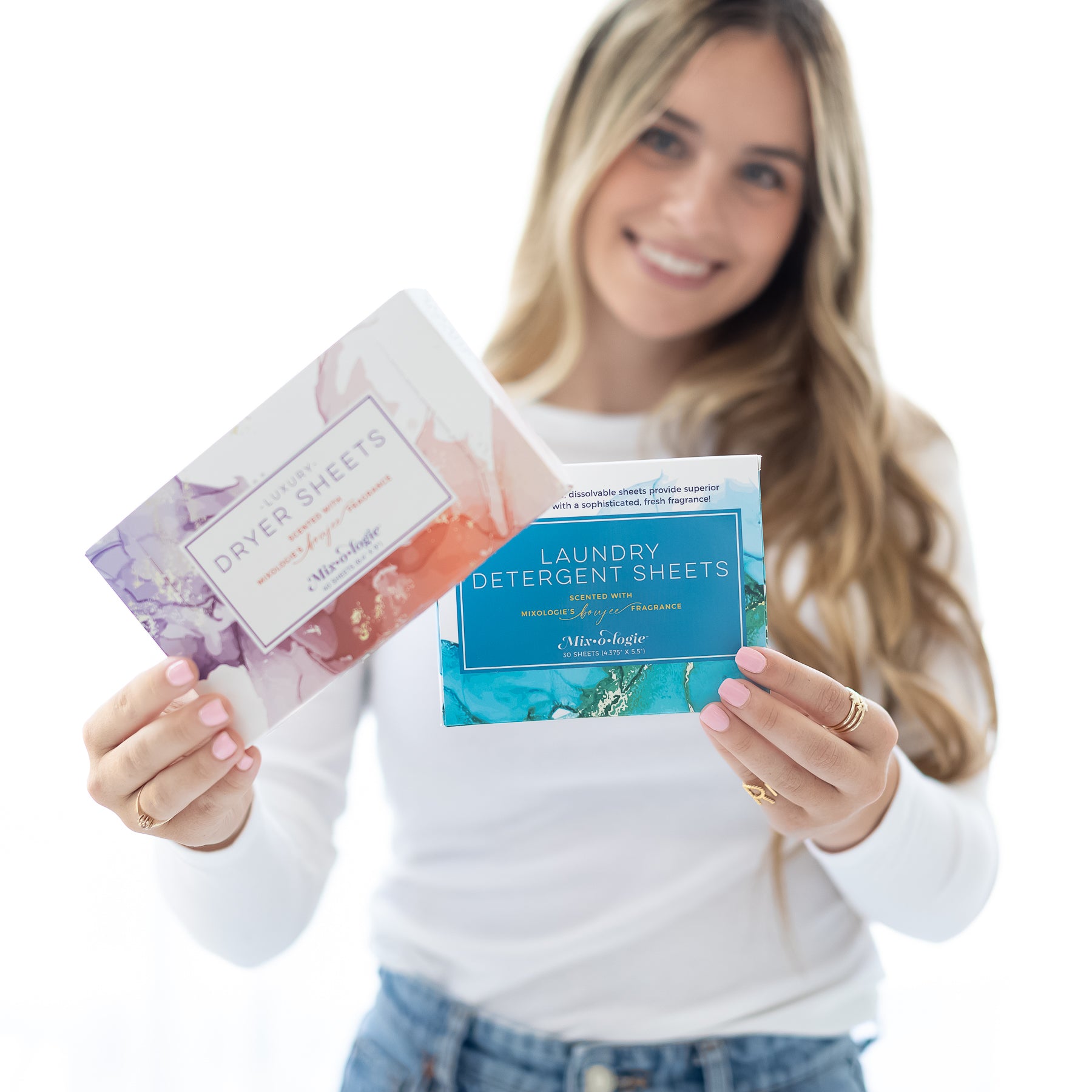 Boujee Laundry Detergent Sheets
When it comes to keeping your clothes clean and fresh you want detergent that not only gets out the tough dirt and grime, but leaves them feeling ultra-soft and smelling amazingly luxurious. Introducing BOUJEE Laundry Detergent Sheets.
Like the convenience of a dryer sheet but for your washing machine, these eco-friendly detergent sheets provide the high-powered cleaning effectiveness of traditional pods or liquids, but with the gentle touch you'd expect to clean intimate delicates or your favorite pair of jeans.
Compatible with standard and high-efficiency machines, and better for your skin and clothing -- you won't find a better clean or comfy softness in such a simple solution.
Deep Cleaning Detergent Strips – The most important aspect of Boujee Laundry Detergent Strips is that they won't dry out or damage clothes and are gentle on sensitive skin. Perfect for getting out tough dirt, grime, and odors.
Environmentally friendly - these beautifully designed chic paper boxes are more attractive and more eco-friendly than bulky plastic bottles/jugs.
Supports All Your Favorite Fabrics – Here at Mixologie, we're all about versatility and convenience which is why these laundry sheets can be used for workout clothes, beach wear, rugged jeans, linens, intimates, and more.
Mess-Free and Super Easy to Use – Far easier to use than liquids, powders, or even pods - just drop our detergent sheets into the washing machine and it'll do the work for you. They're even great for traveling, camping, or vacations.
Luxury BOUJEE Fragrance – We named this scent Boujee for a good reason - you won't find a more chic, sophisticated, clean scent.  Climb into your freshly laundered linens, or slide on your favorite pair of jeans and soak in this intoxicating fragrance.   
Quick Product Details:
Luxury Laundry Detergent Strips (30 Perforated Strips - Use 1/2 for small loads and a full sheet for large loads)
Safe on All Fabrics and Clothing Colors
Won't Fade Colors or Diminish Whites
Concentrated Formula Dissolves Quickly
Matching Dryer Sheet Available
Designed by expert perfumers, Boujee fragrance is unmistakably sophisticated & chic. 
Watch a short video to see Boujee Laundry Detergent and Dryer Sheets in action:
Love…Love…Love my Boujee
Laundry sheets❤️ Clothes feel cleaner and smell sooo good! 😊
Isn't it so fun to turn everyday chores into a luxury experience!? Thank you so much, Maureen! Your feedback means the world to us! :)
Detergent sheets
Love it, use it on all my clothes, have ordered this 3 times now
The best scent ever.
These smell amazing. I wish there was a room spray and a personal scent.
We're so glad to hear you say that Kelly! More Boujee products are definitely in the works! ;)
Love!
Love the smell and convenience of these laundry sheets!
Changing the laundry game one load at a time! :) So happy to hear you love these! Thank you!
Love
Love especially great for traveling.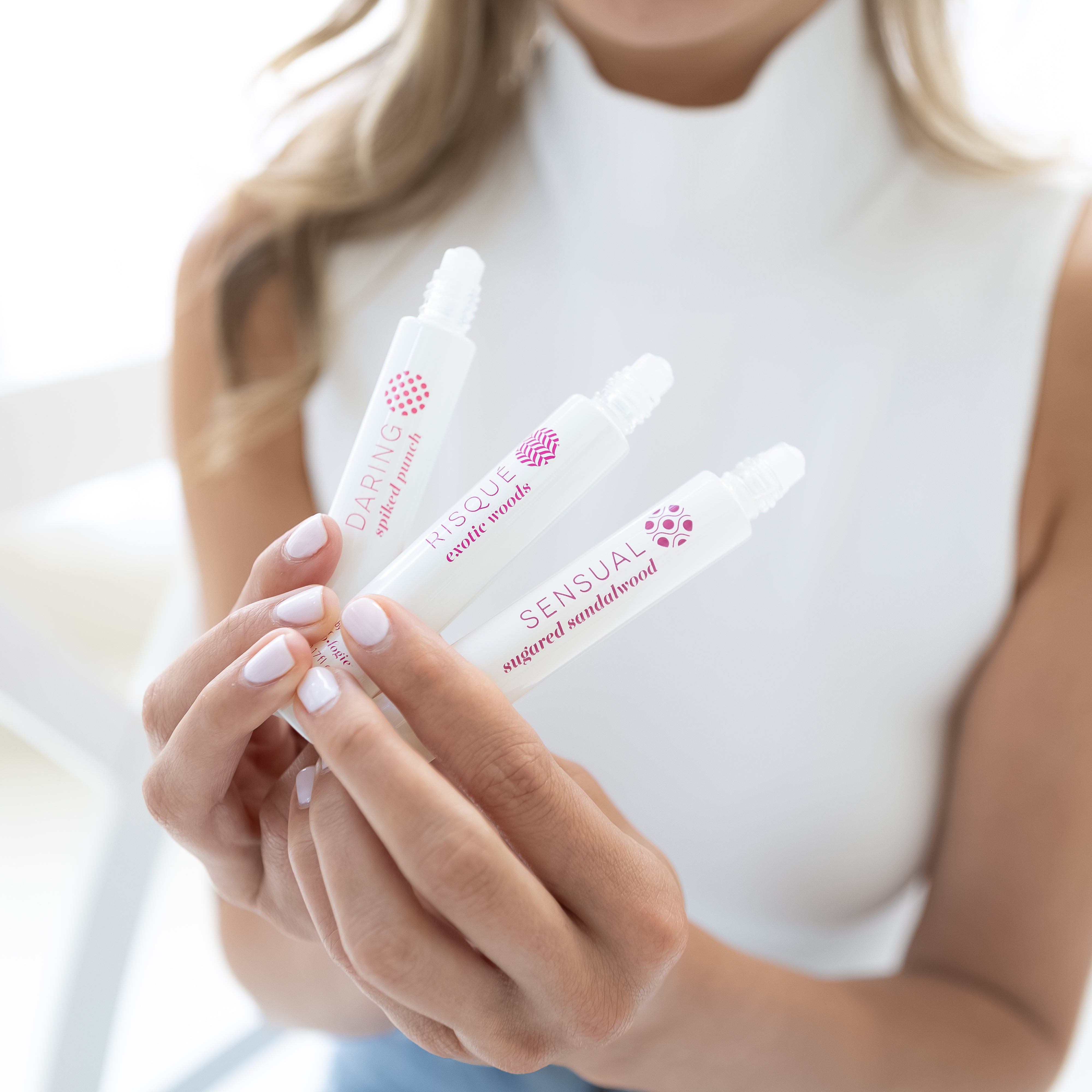 Mix & Match
The Art of Customization
With Mixologie, you hold the palette to your personalized scent masterpiece. Blend, mix, and find your signature.
⭐⭐⭐⭐⭐
See Why Our Customers Love Us
I love the scents, they're beautiful, fresh and light. Every time I order 1 rollerball I get samples of other scents that I fall in love with so my collection is growing!
-Roxanne
This is either my 9th or 10th order of this. To say I love it is an understatement. You have a light fresh scent all day! I love and I mean I love the sultry fragrance!!! Thank you Mixologie!!!!
-Lea
I'm obsessed with this fragrance, it's not too overpowering but still smells so amazing! I've been spraying it on all of my clothes and the scent lasts for so long - especially if you pair it with the rollerball perfume! If you want to smell amazing and get a million compliments, do yourself a favor and buy this!!!
-Colleen
Smells are so great. Ordering is great and mail service is fast!
-Pamela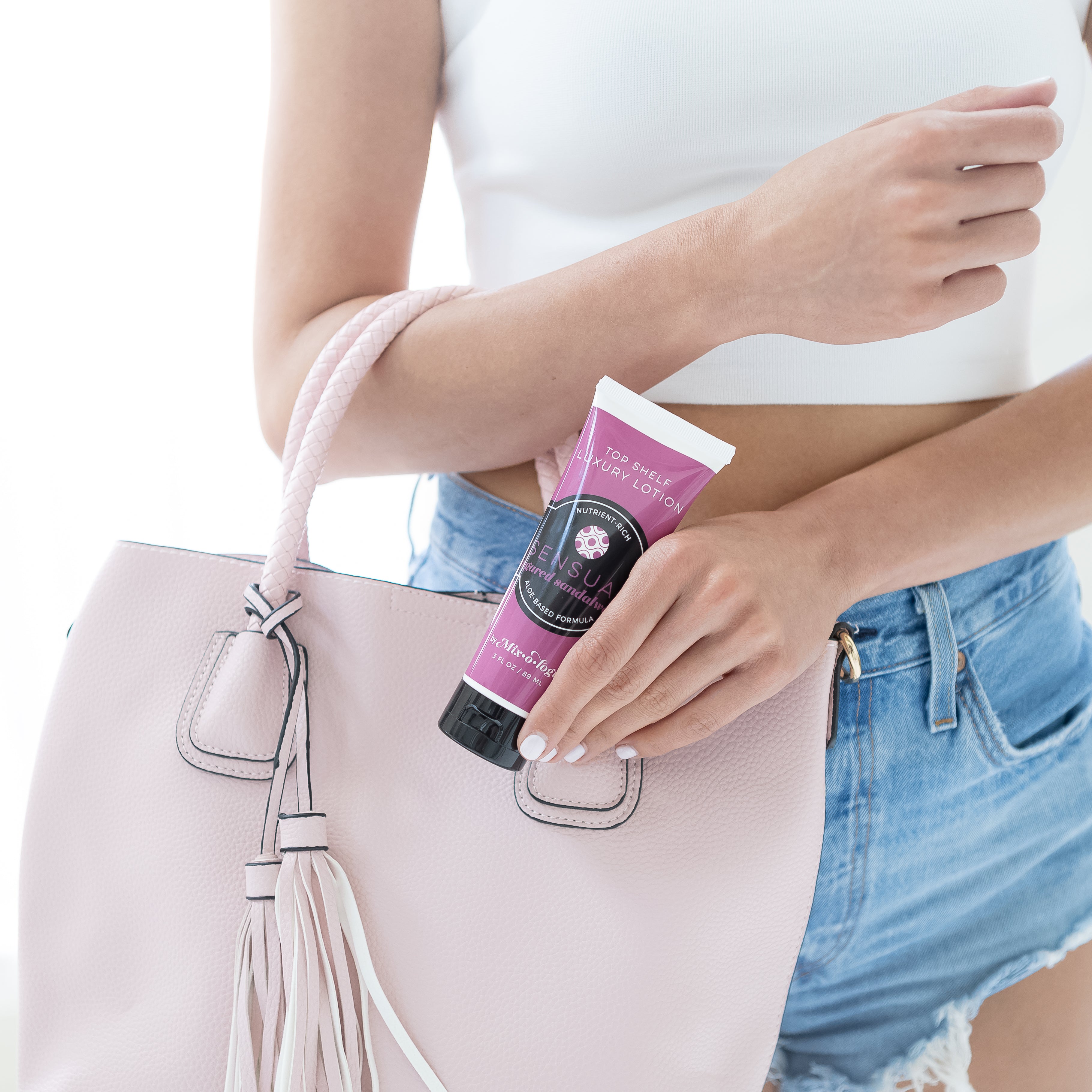 Portable Perfection
Designed for the modern individual on-the-move. Compact, chic, and fits right into your lifestyle.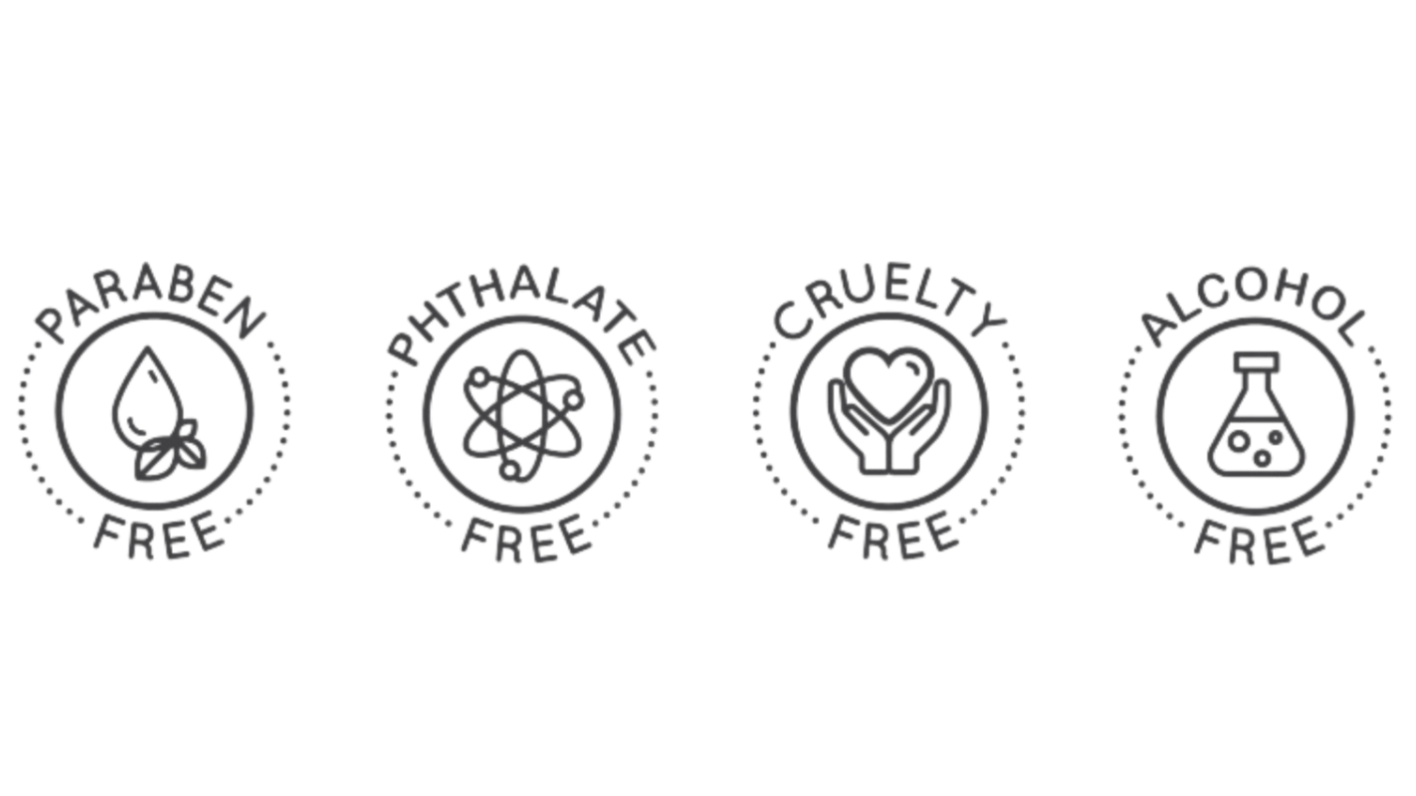 We Care About Our Ingredients, Because we care about our customers
Beauty & Conscience in Every Drop
We're not just about delightful fragrances; we're about making a difference: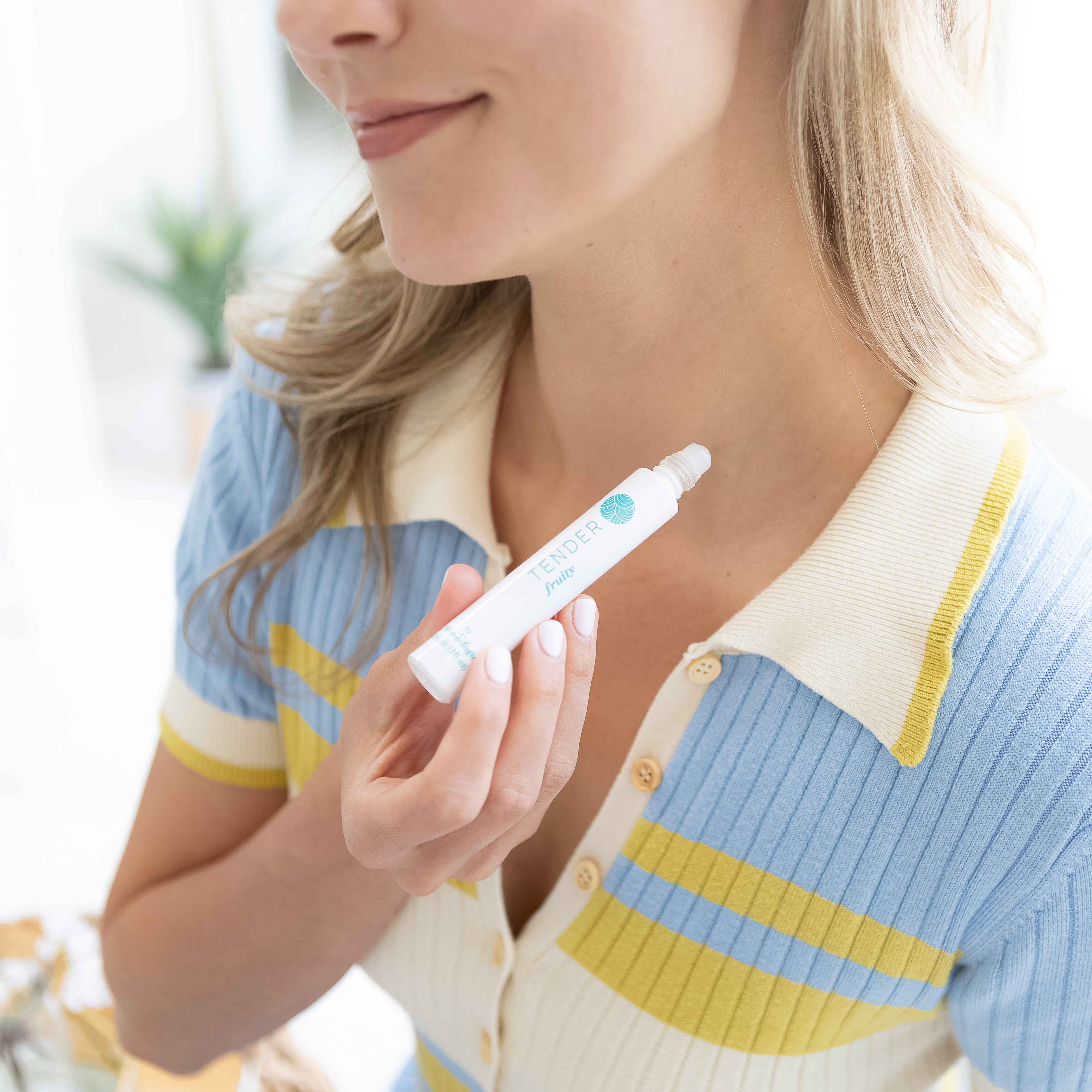 Alcohol-Free Elegance:
Our pure-oil based formula guarantees that you're wearing a scent that stays all day without overpowering the senses.