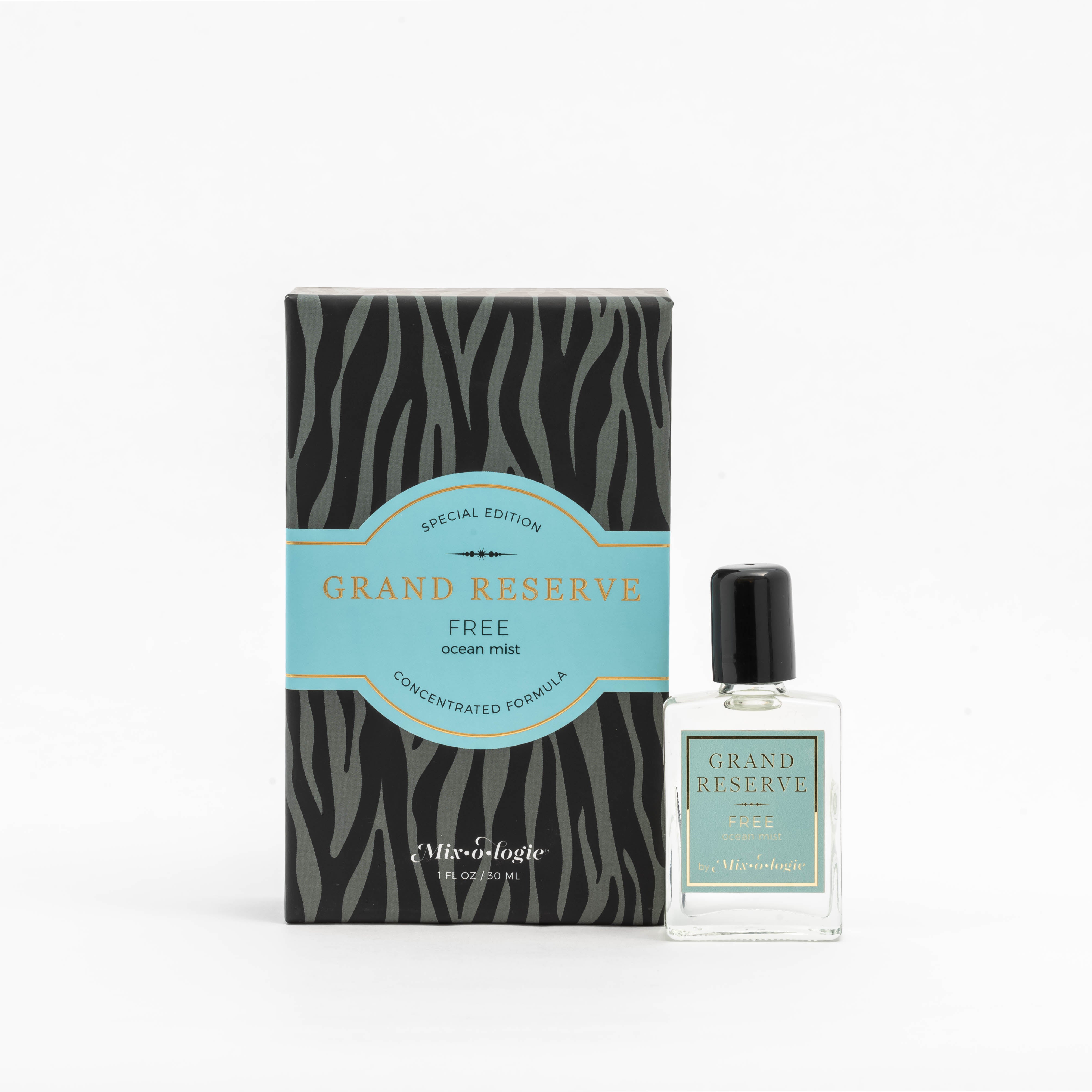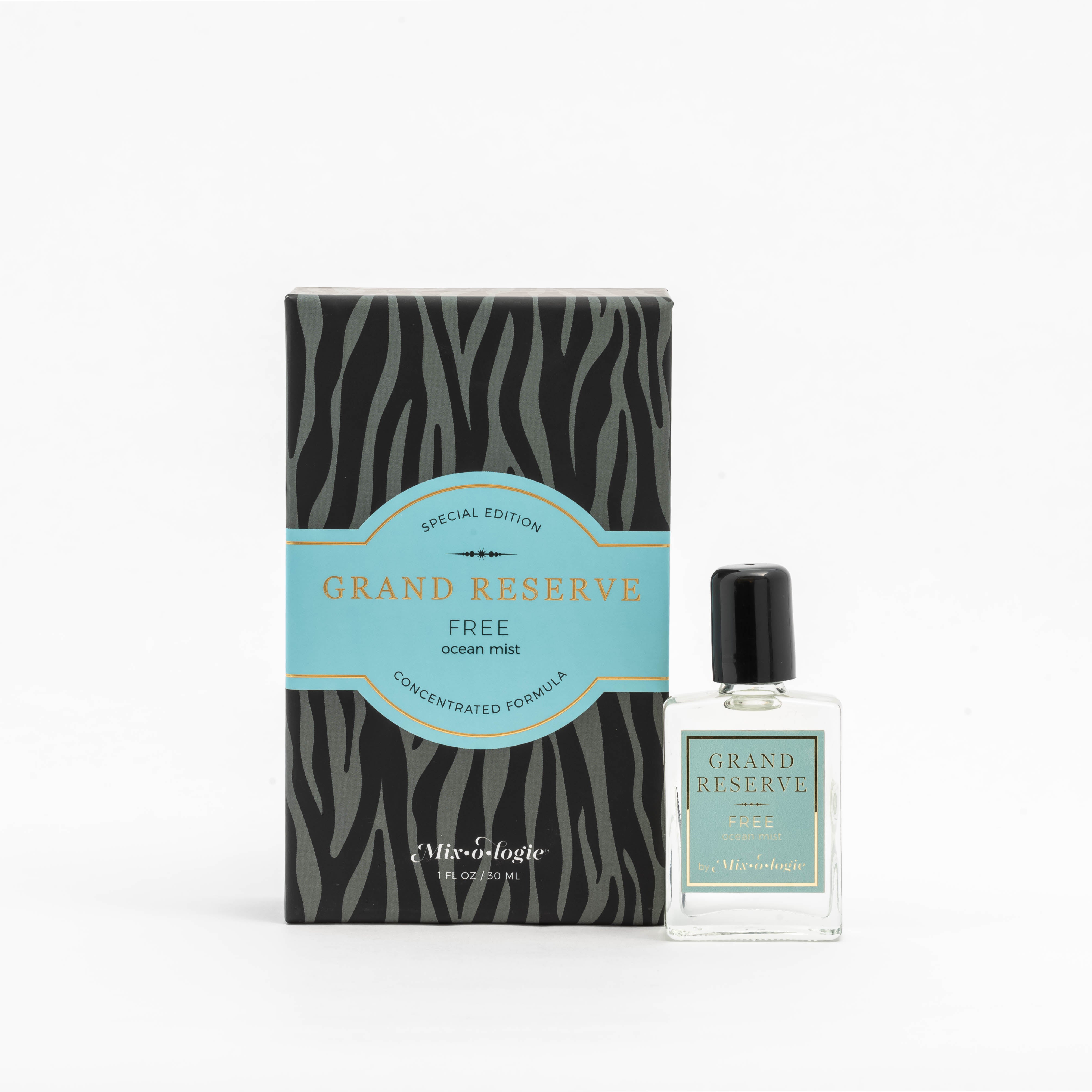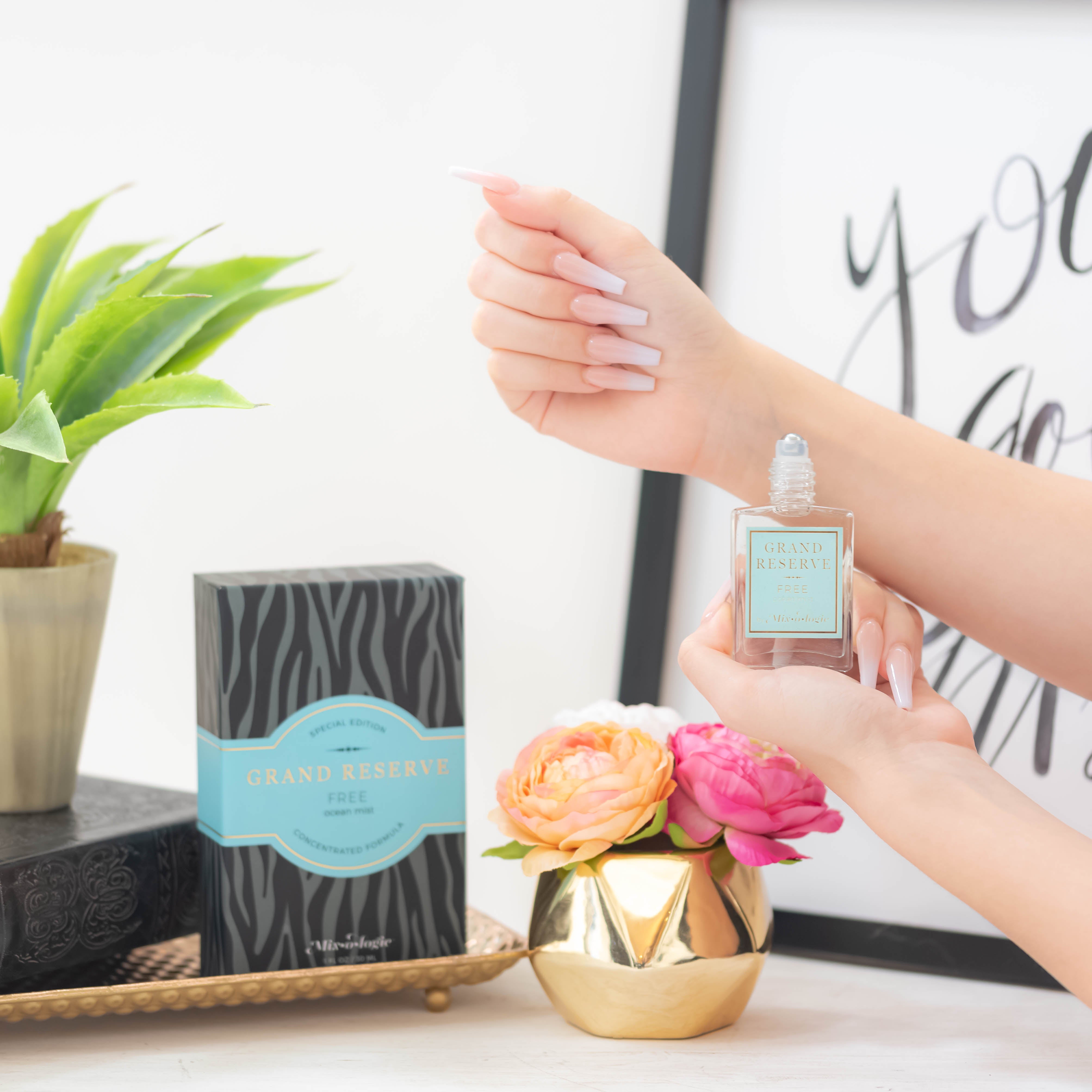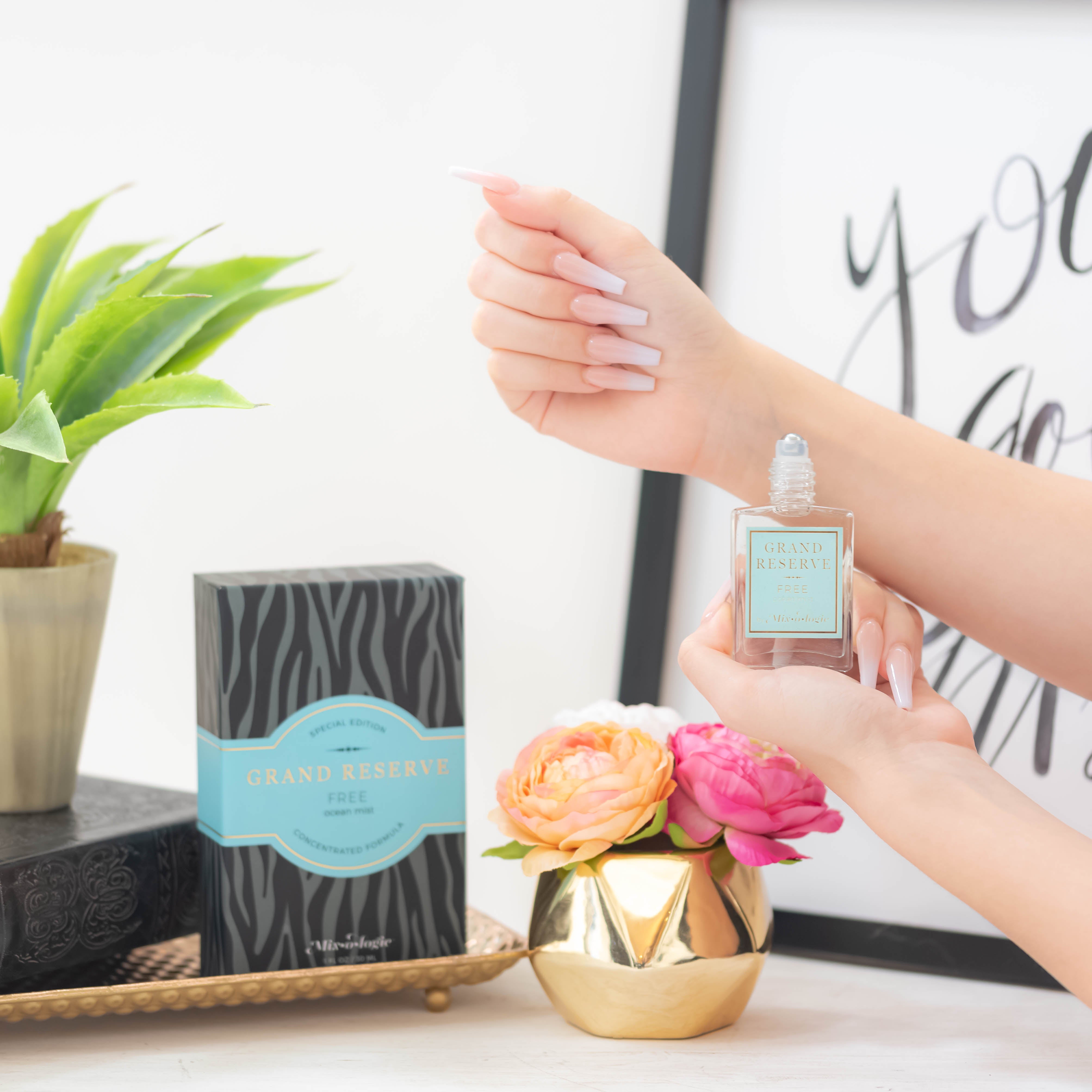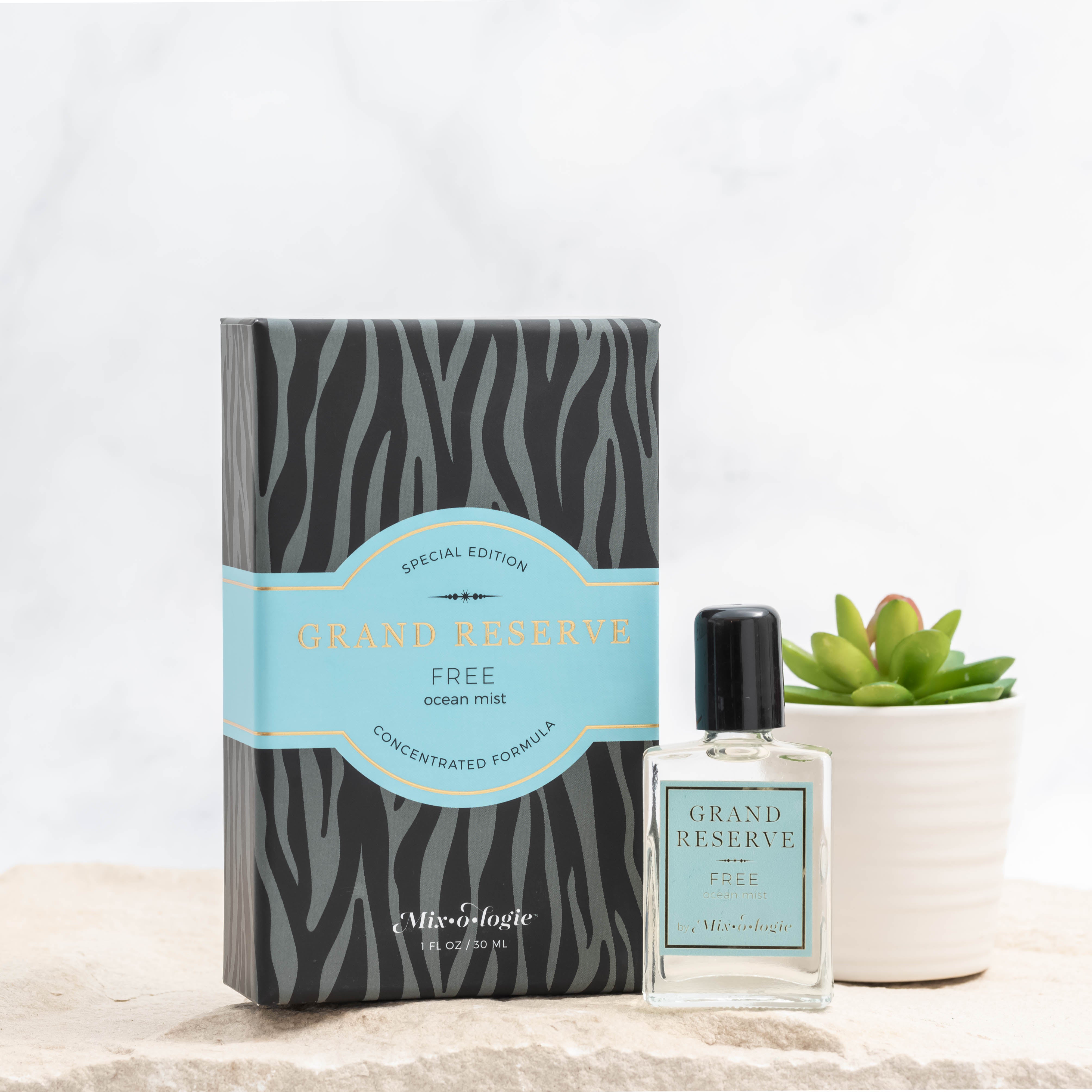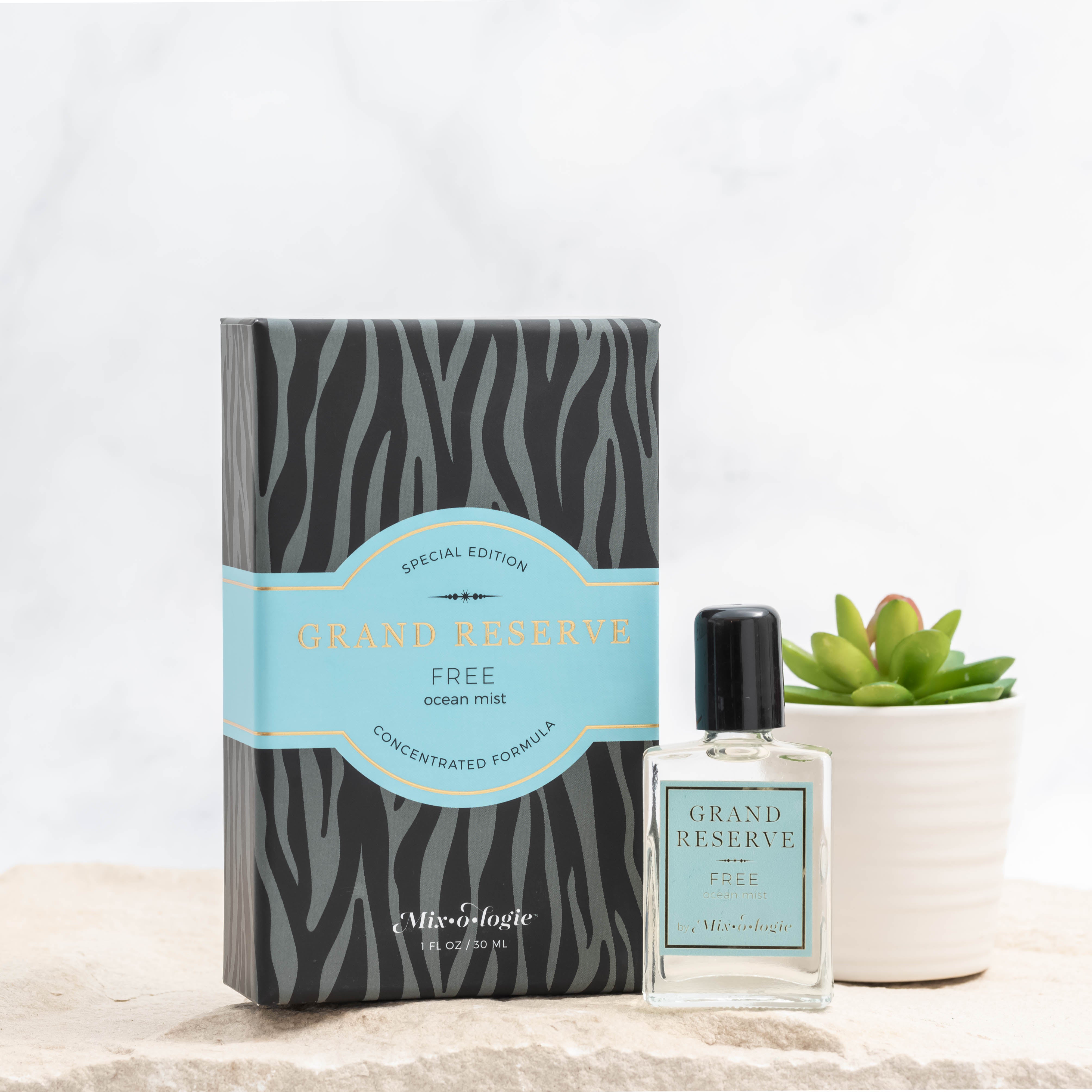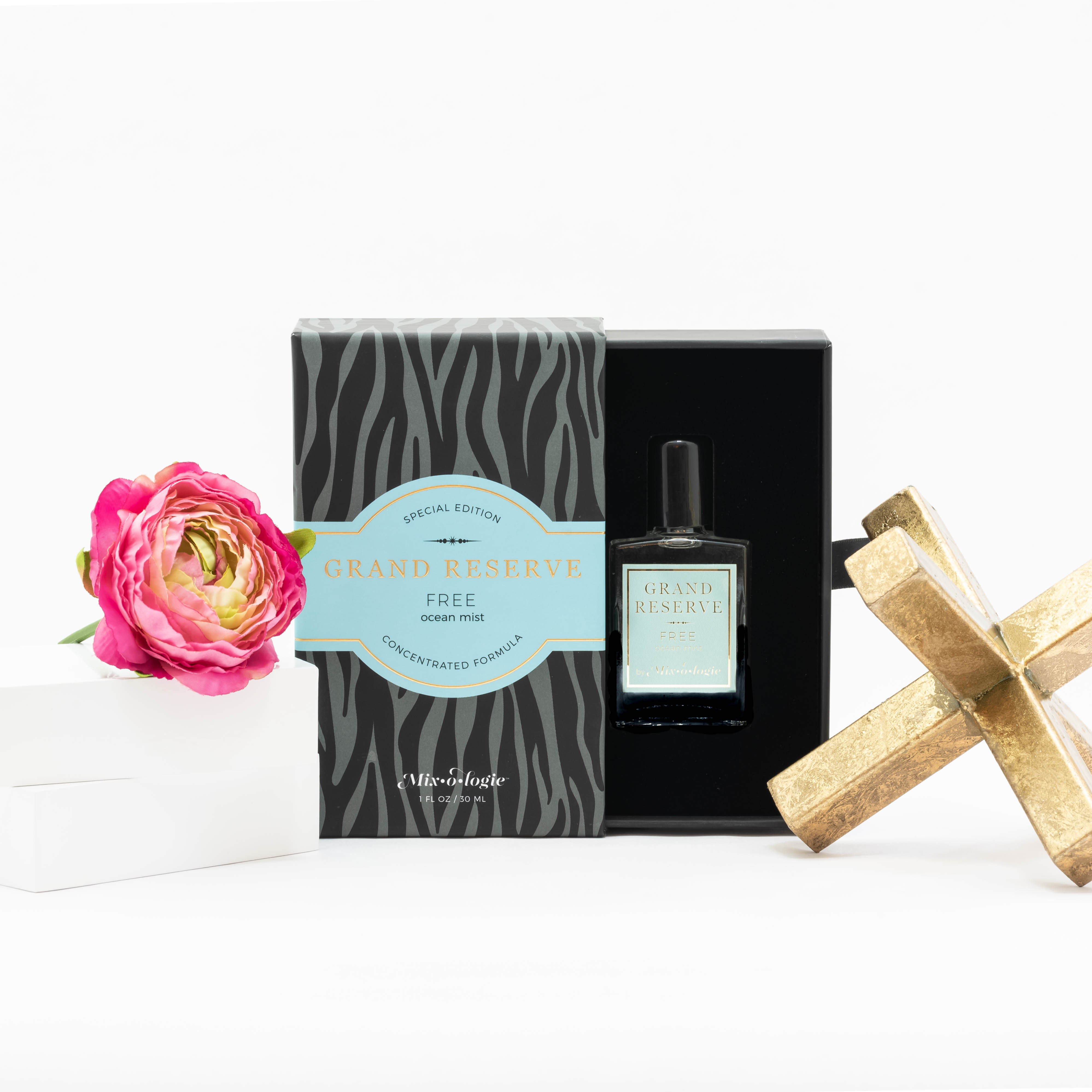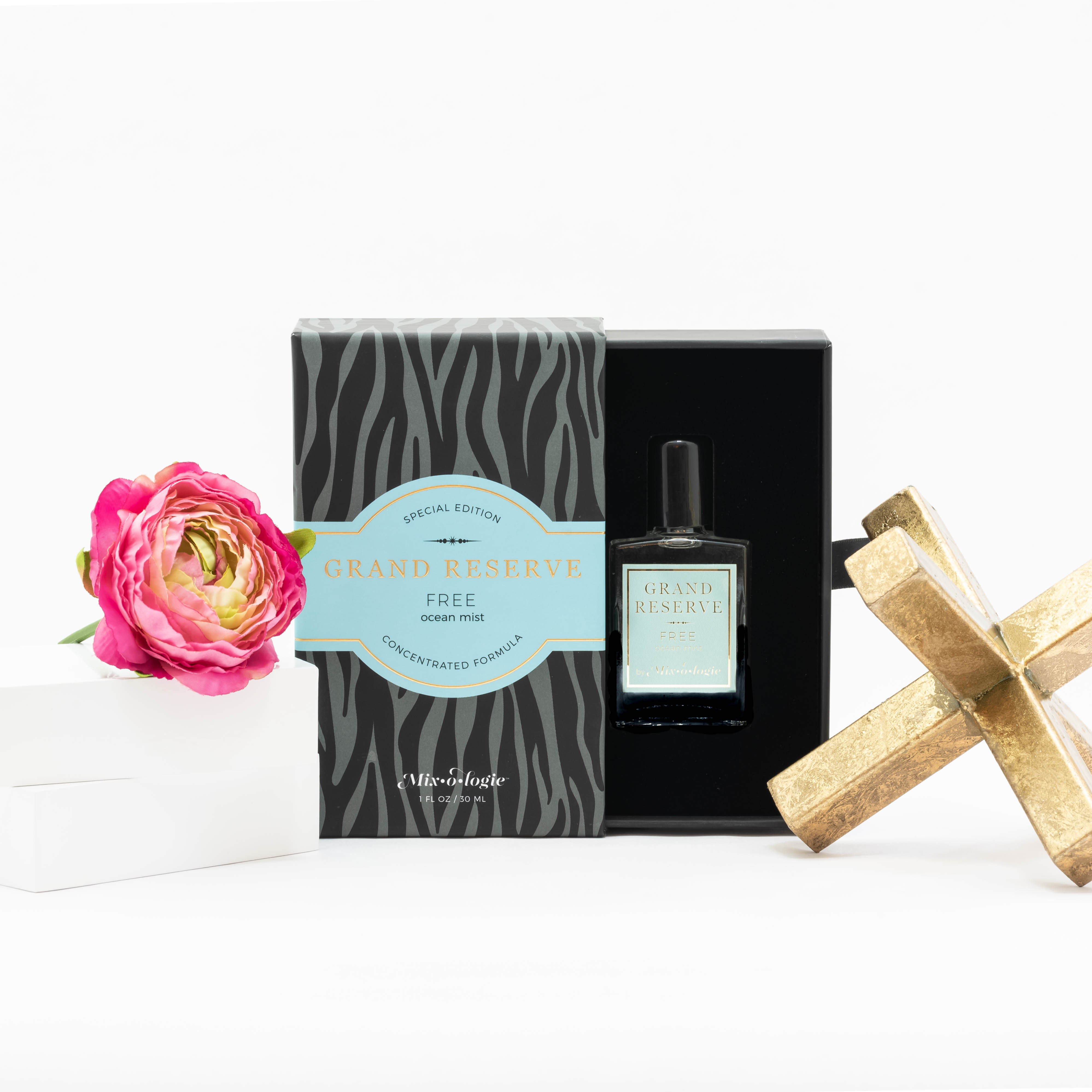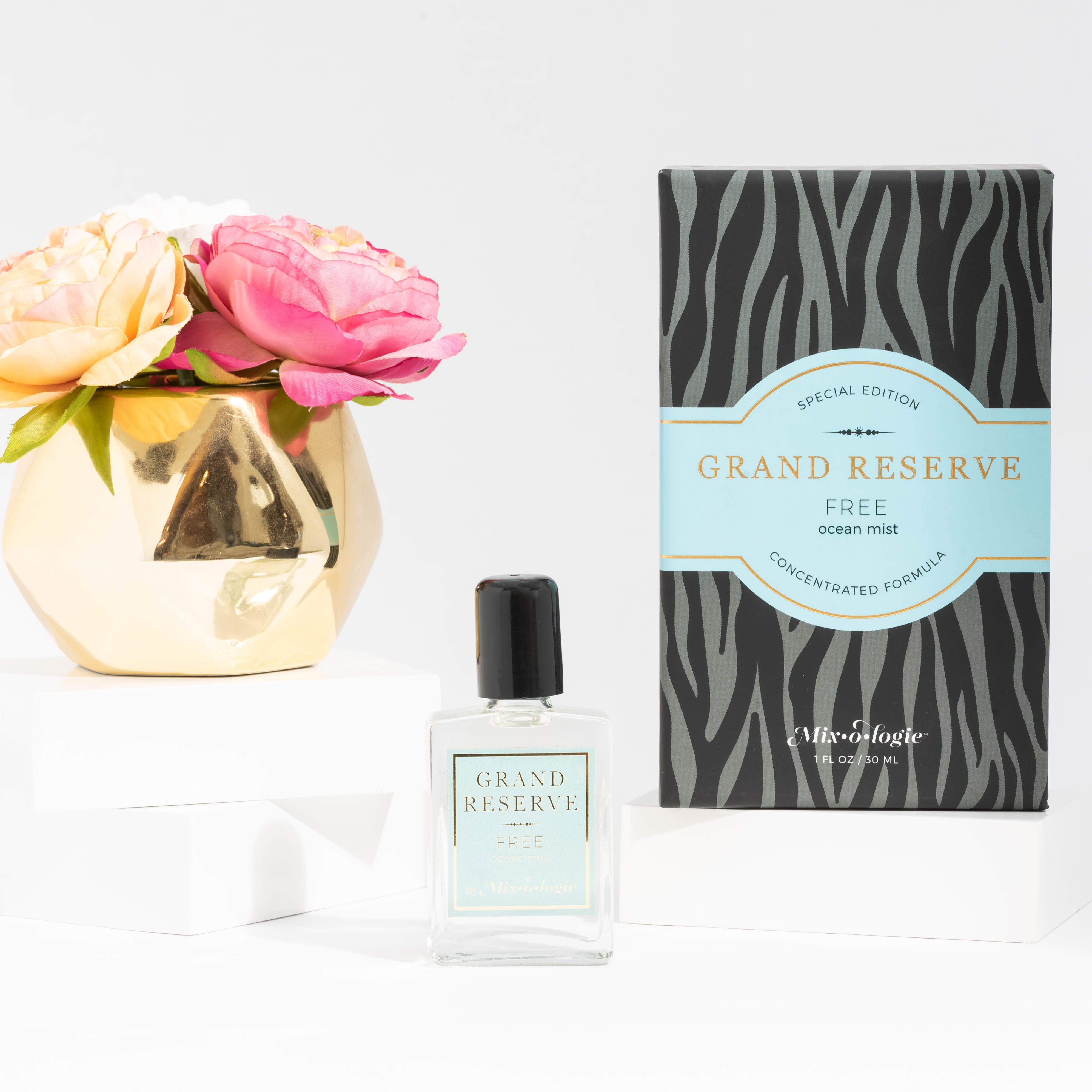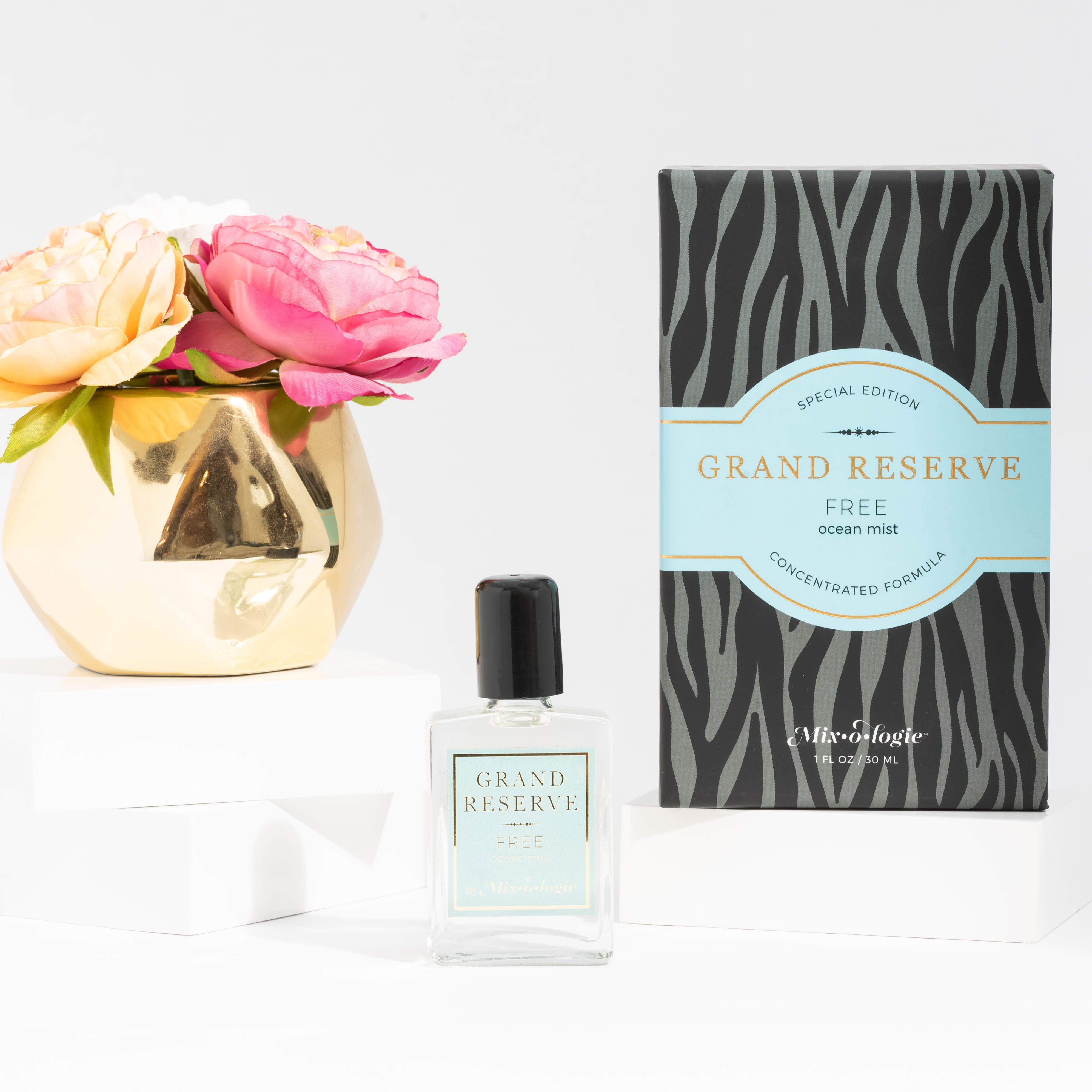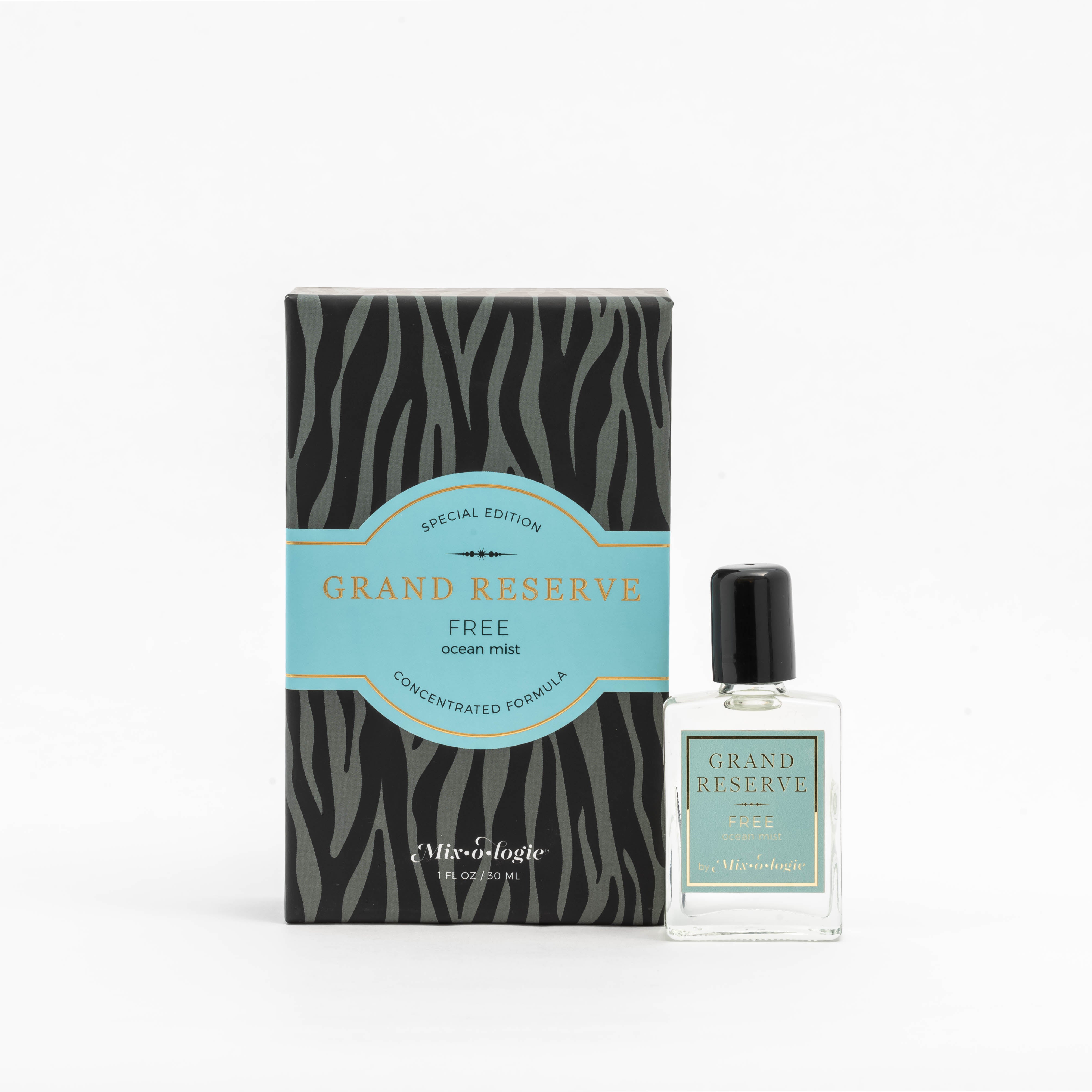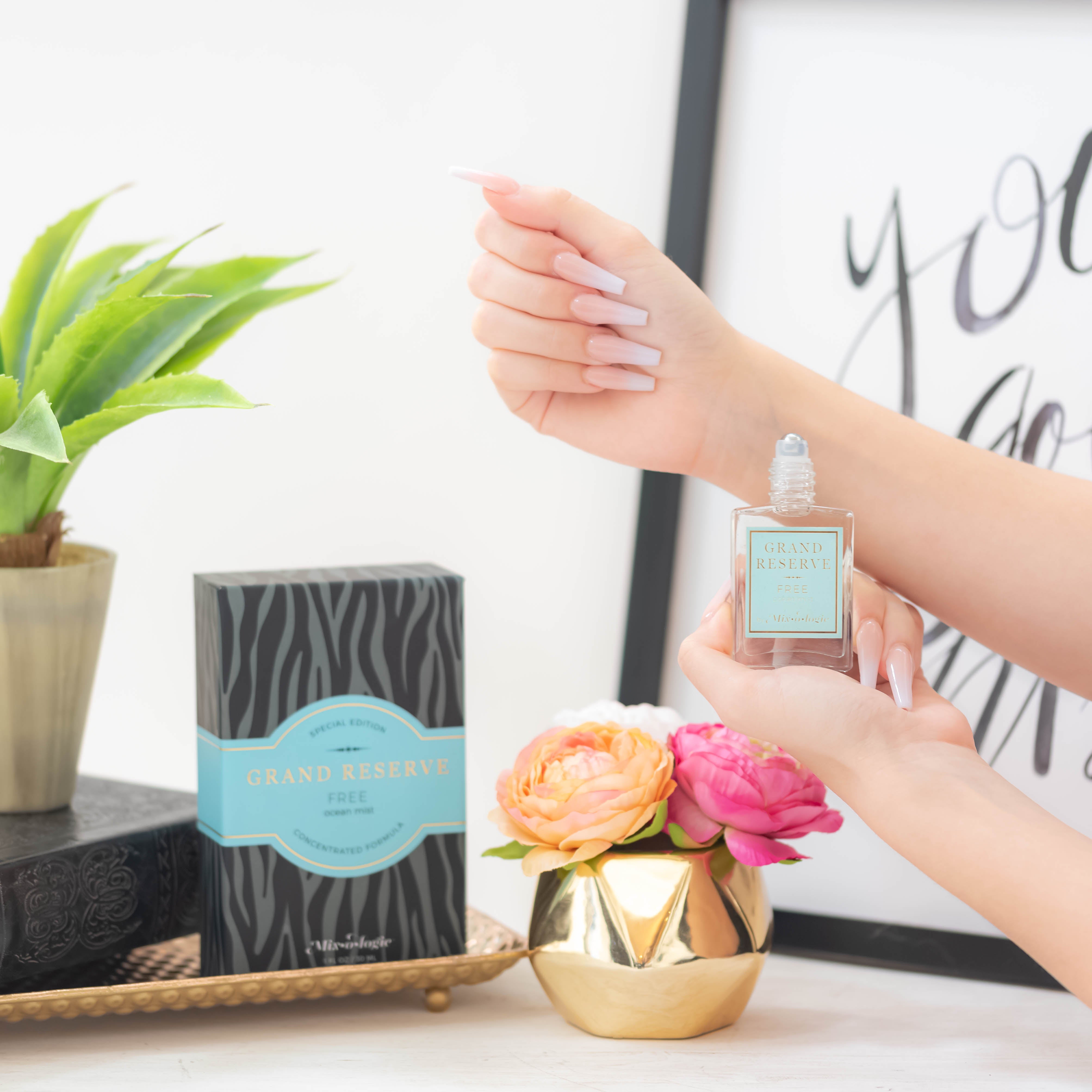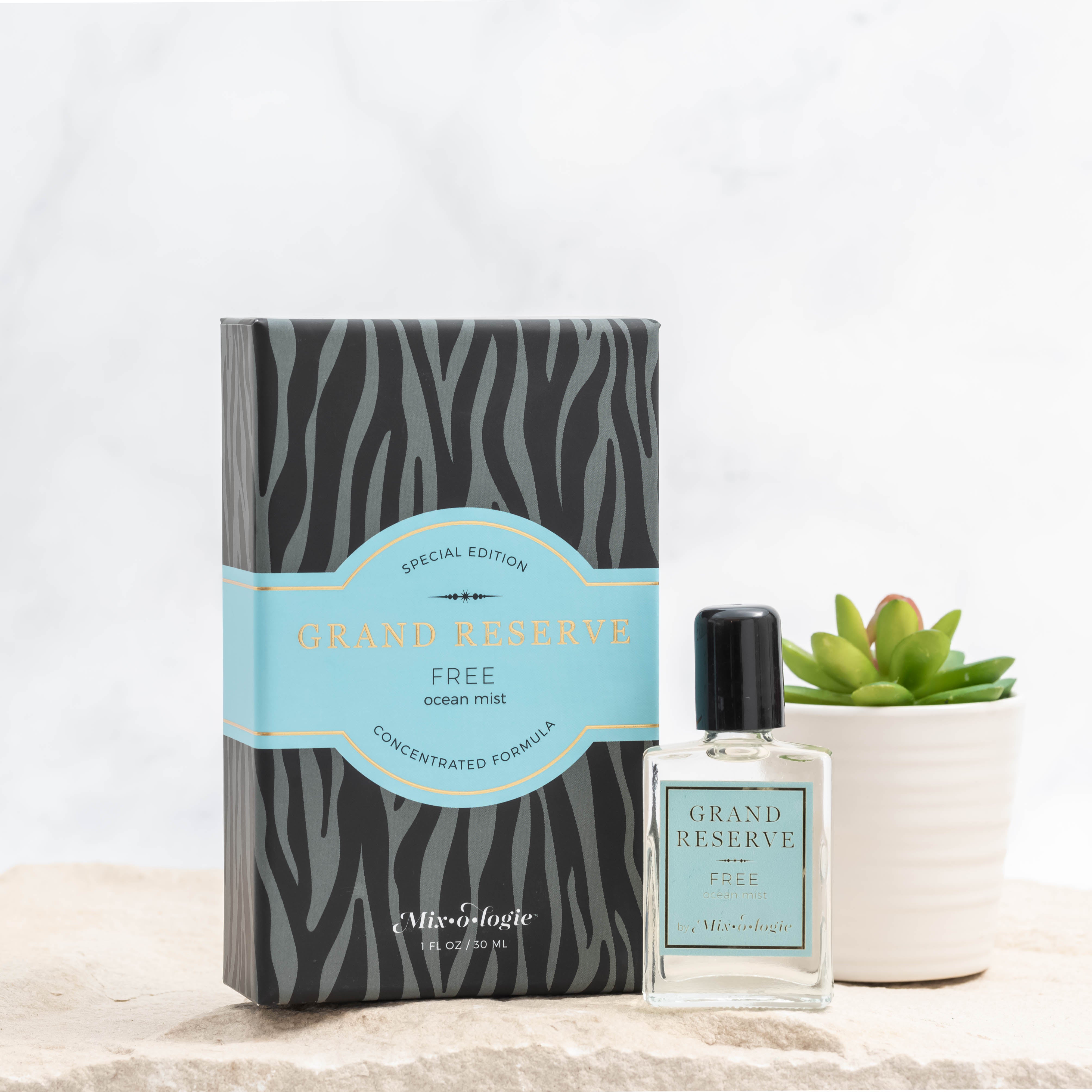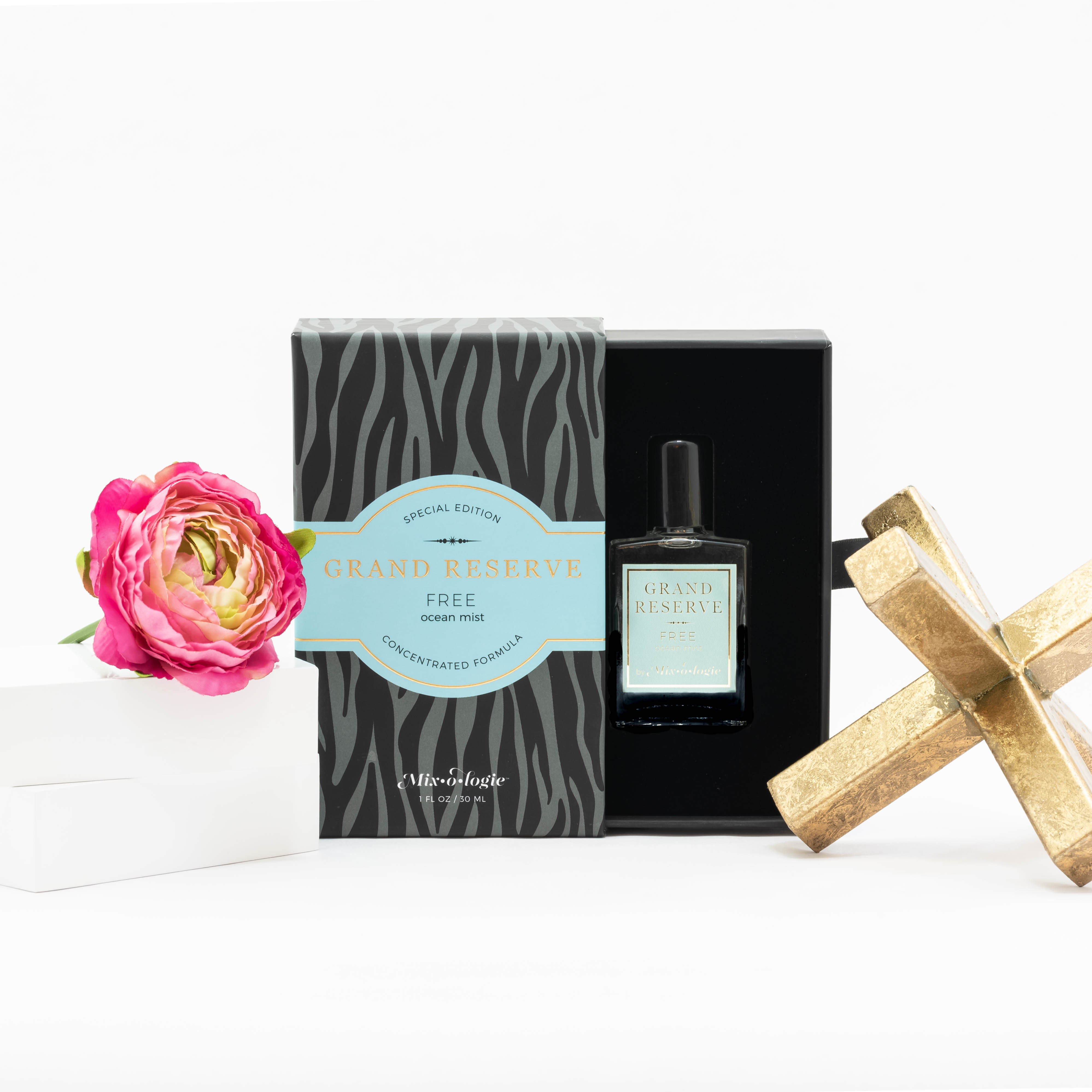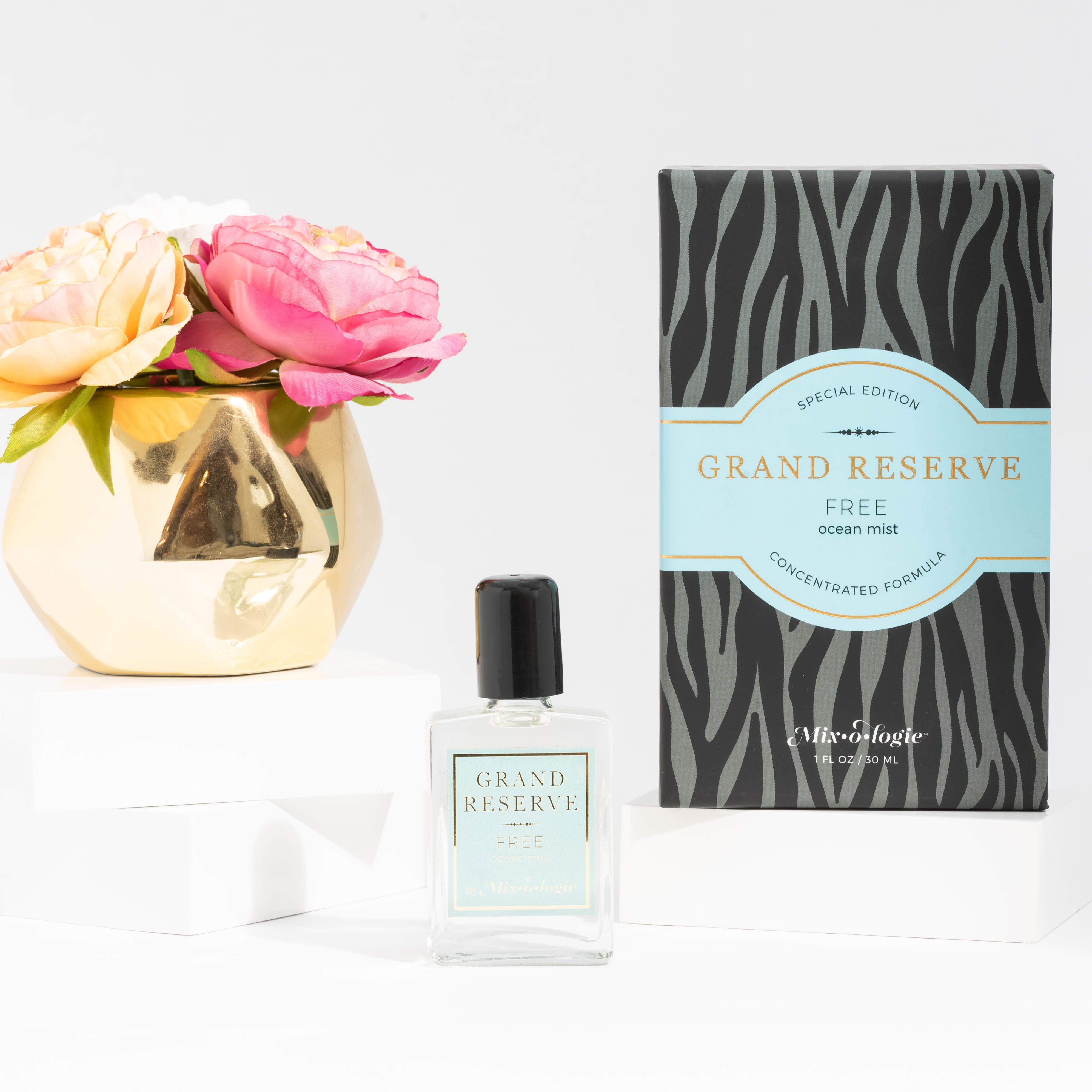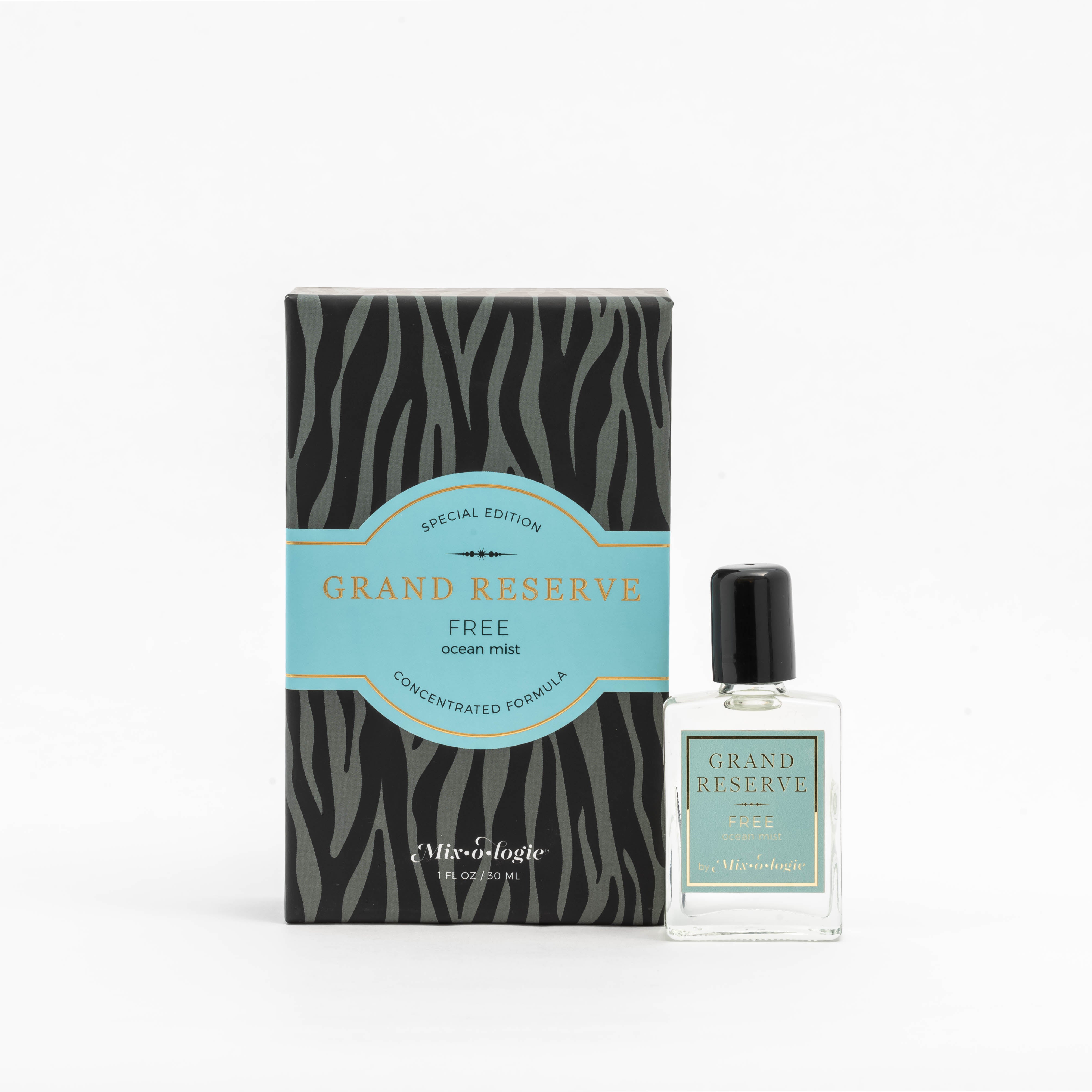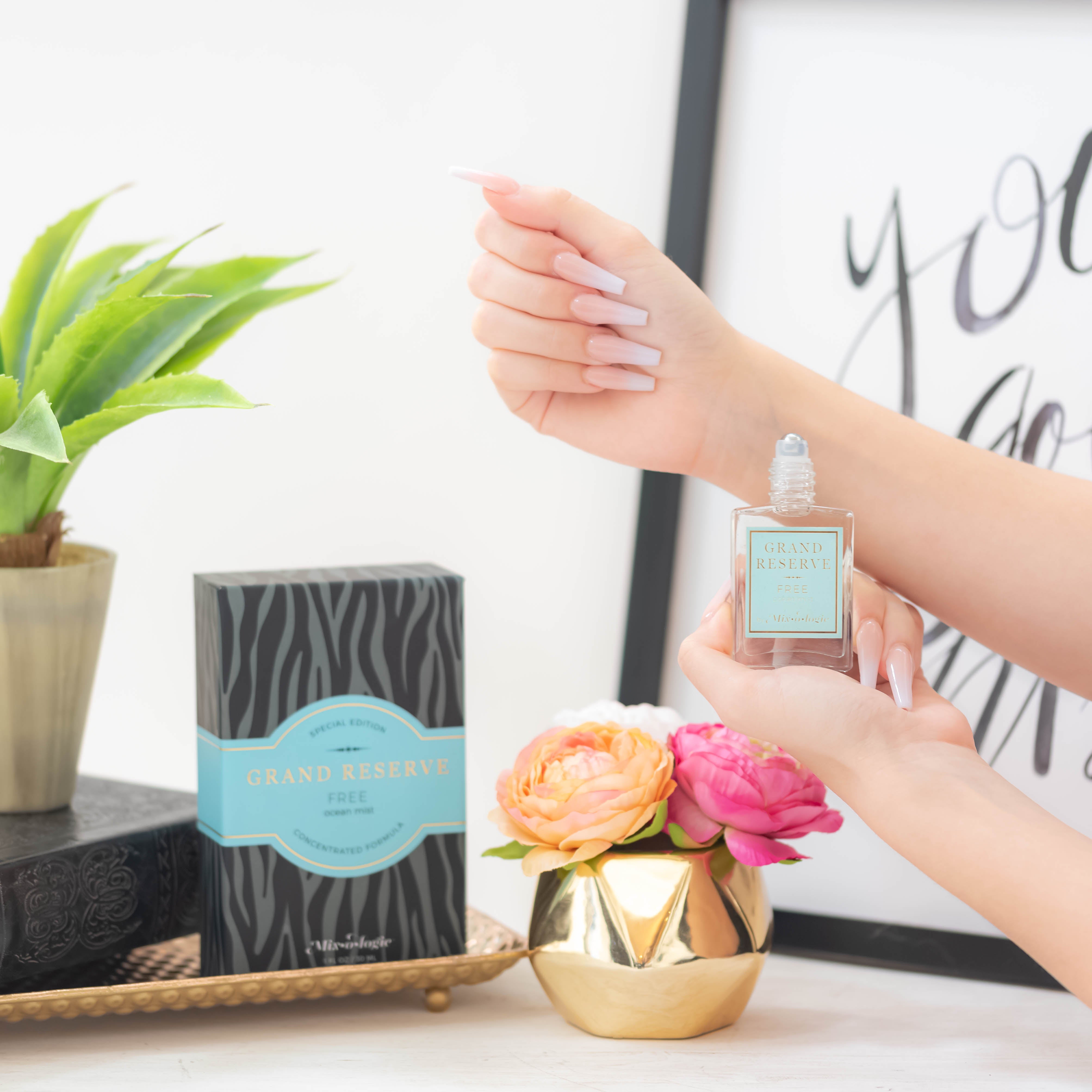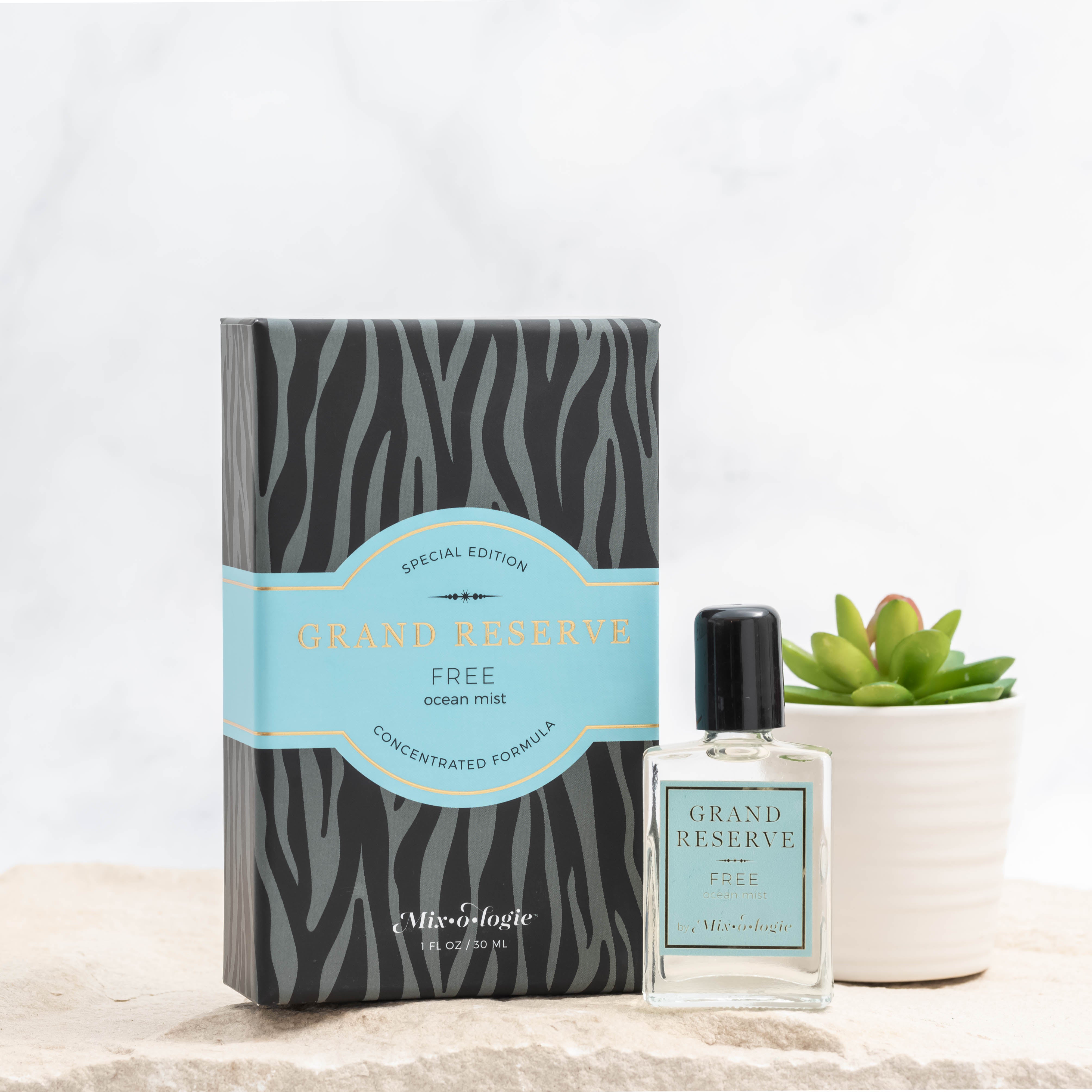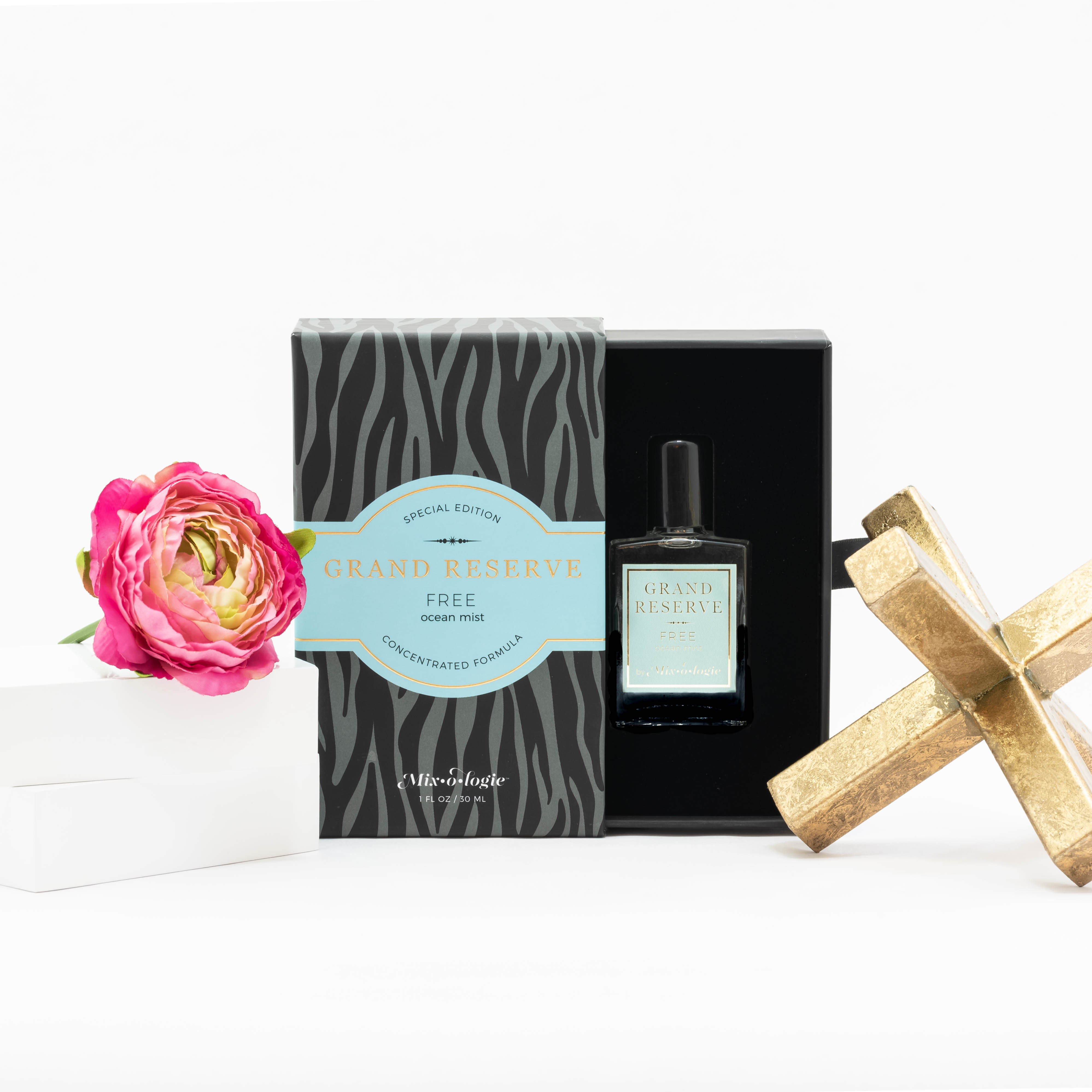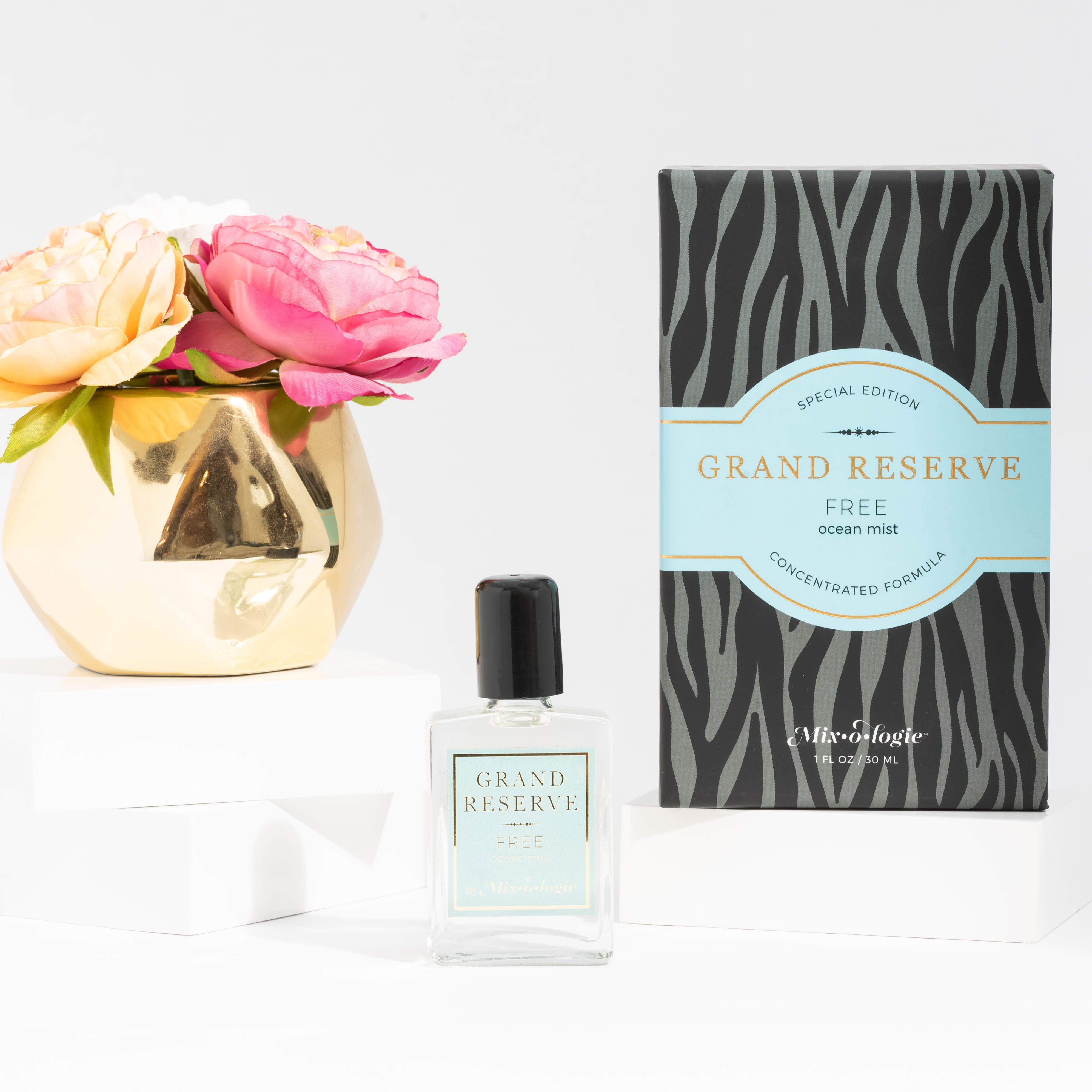 Free (Ocean Mist) Grand Reserve - 30 mL
For the girl who just can't get enough Free. . .the Grand Reserve edition of Free is here.  A concentrated version of Free in a 30 mL roll-on bottle (6x the volume of our Single Rollerball (5 mL).  
Cool, refreshing, and brisk. This scent's top notes of salty marine air soar over watery peony blossoms, Caspian rose, and cool sea moss. Ambergris and white musk give way to a sheer, clean, and dry finish.
Top Notes: watery, salt, fresh
Middle Notes: jasmine, peony
Base Notes: sea moss, ambergris
Soft, Subtle, and Long Lasting.
Alcohol-Free
Paraben-Free
Phthalate-Free
Cruelty-Free
Ingredients:  Dipropylene Glycol, Fragrance Oils
5mL wasn't enough!
Ocean mist is my favorite - the 5mL roller just wasn't enough. Hopefully this 30mL one will last a little longer :)
We're so happy to hear how much you love Free, Allysa! More concentrated and 6x the volume- you're going to love the Grand Reserve! :)
Love the Free Scent
I ordered the perfume bottle after using the mix o logy sample kit. I searched for a perfume for a couple of years to no avail. I've also mixed the free scent with the sample of a couple others and liked that too. This is a wonderful option if you are struggling to find perfume.
Thank you so much for your review Christie!
We are thrilled you have finally found the perfect fragrance, and love that you are experimenting with blending! We'd love to hear your favorite 'recipes'! :)
Perfect smell
I absolutely love this smell, I originally purchased another fragrance that I also like a lot but this fragrance came as a sample in my order last time. I was so disappointed when my sample ran out I just had to order more!
We're so glad you have found another fragrance to call your own! Thank you so much Melissa! :)
Fresh fragrance
Love the scent of ocean mist, get lots ofcompliments.
Love Free!
The free scent is absolutely amazing and my husband is constantly complimenting me on it!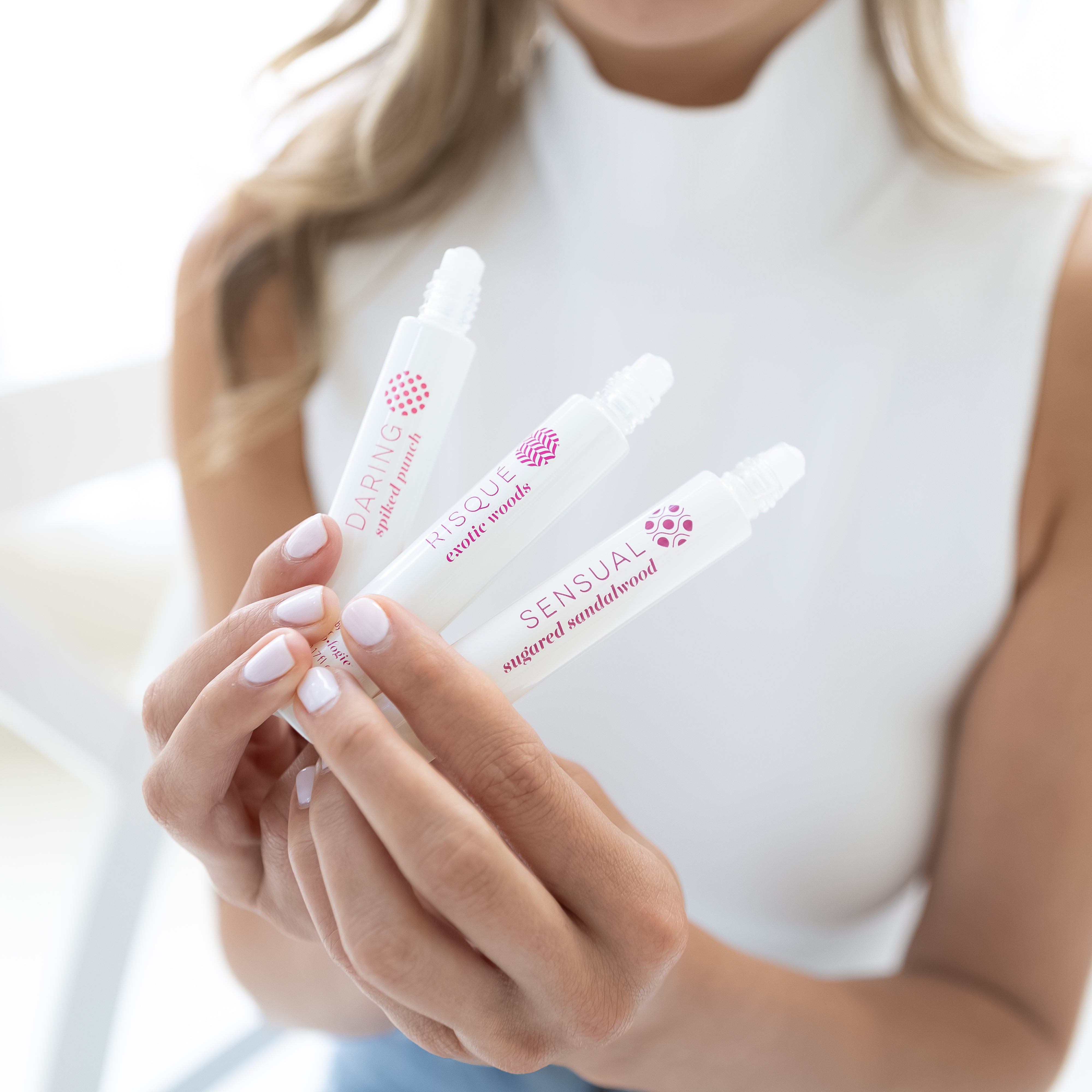 Mix & Match
The Art of Customization
With Mixologie, you hold the palette to your personalized scent masterpiece. Blend, mix, and find your signature.
⭐⭐⭐⭐⭐
See Why Our Customers Love Us
I love the scents, they're beautiful, fresh and light. Every time I order 1 rollerball I get samples of other scents that I fall in love with so my collection is growing!
-Roxanne
This is either my 9th or 10th order of this. To say I love it is an understatement. You have a light fresh scent all day! I love and I mean I love the sultry fragrance!!! Thank you Mixologie!!!!
-Lea
I'm obsessed with this fragrance, it's not too overpowering but still smells so amazing! I've been spraying it on all of my clothes and the scent lasts for so long - especially if you pair it with the rollerball perfume! If you want to smell amazing and get a million compliments, do yourself a favor and buy this!!!
-Colleen
Smells are so great. Ordering is great and mail service is fast!
-Pamela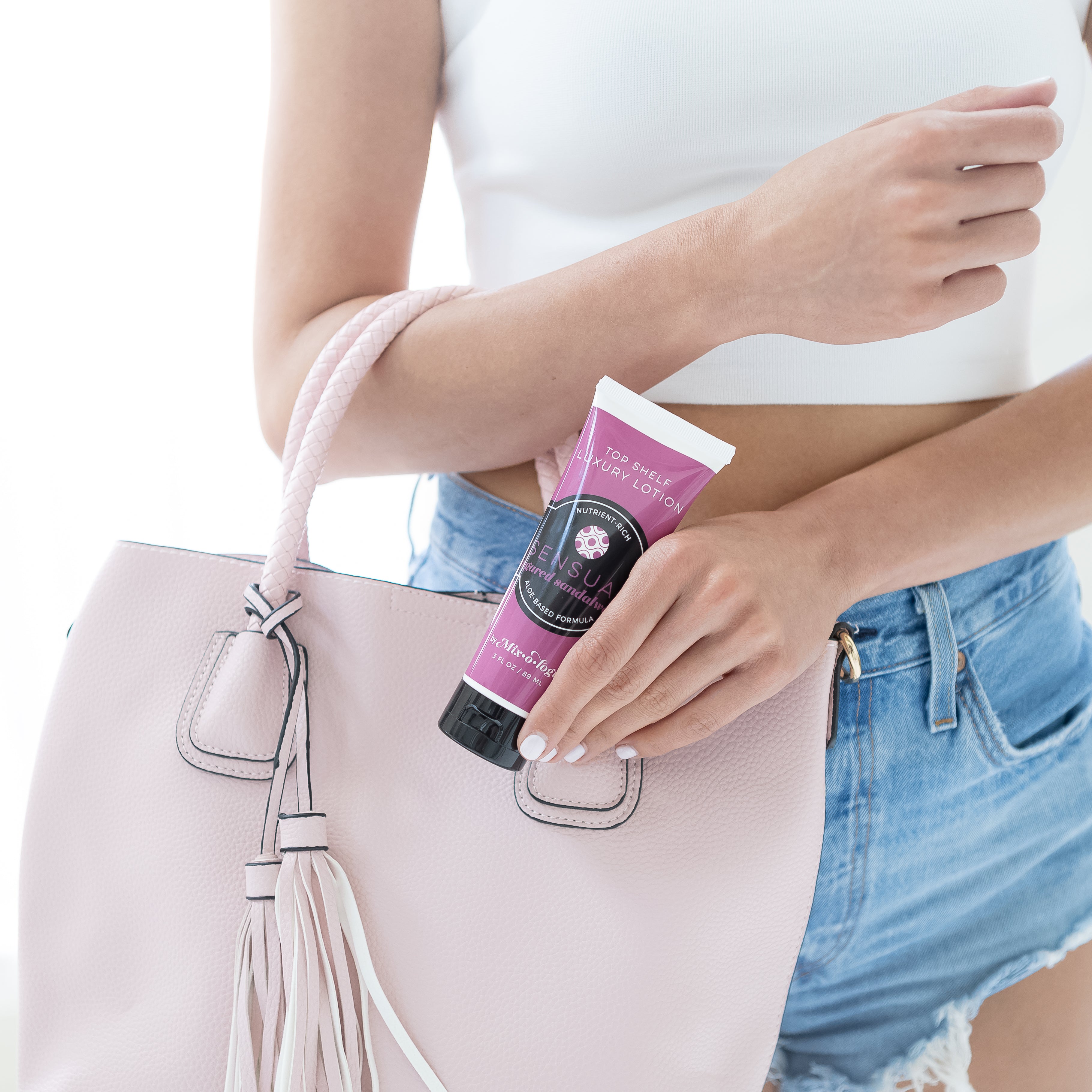 Portable Perfection
Designed for the modern individual on-the-move. Compact, chic, and fits right into your lifestyle.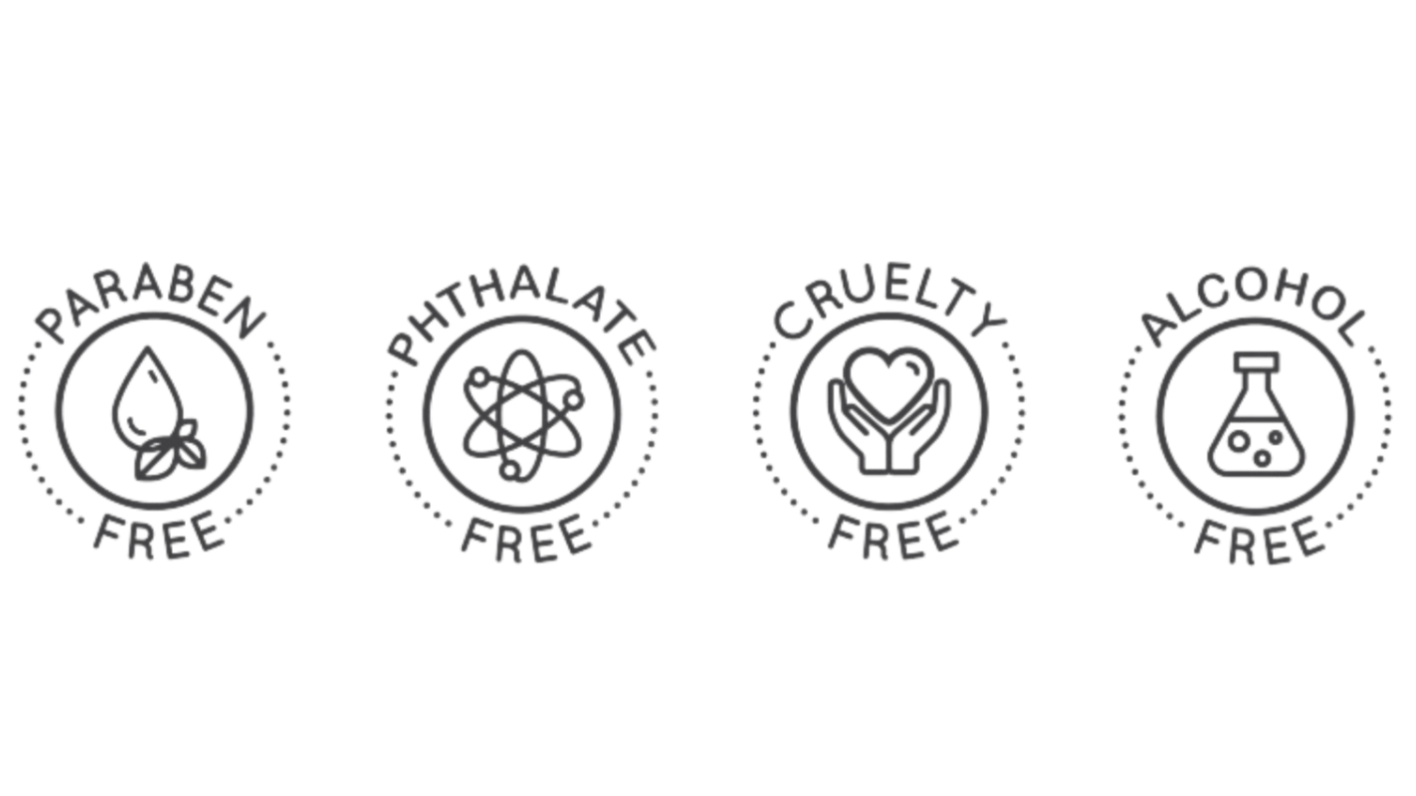 We Care About Our Ingredients, Because we care about our customers
Beauty & Conscience in Every Drop
We're not just about delightful fragrances; we're about making a difference: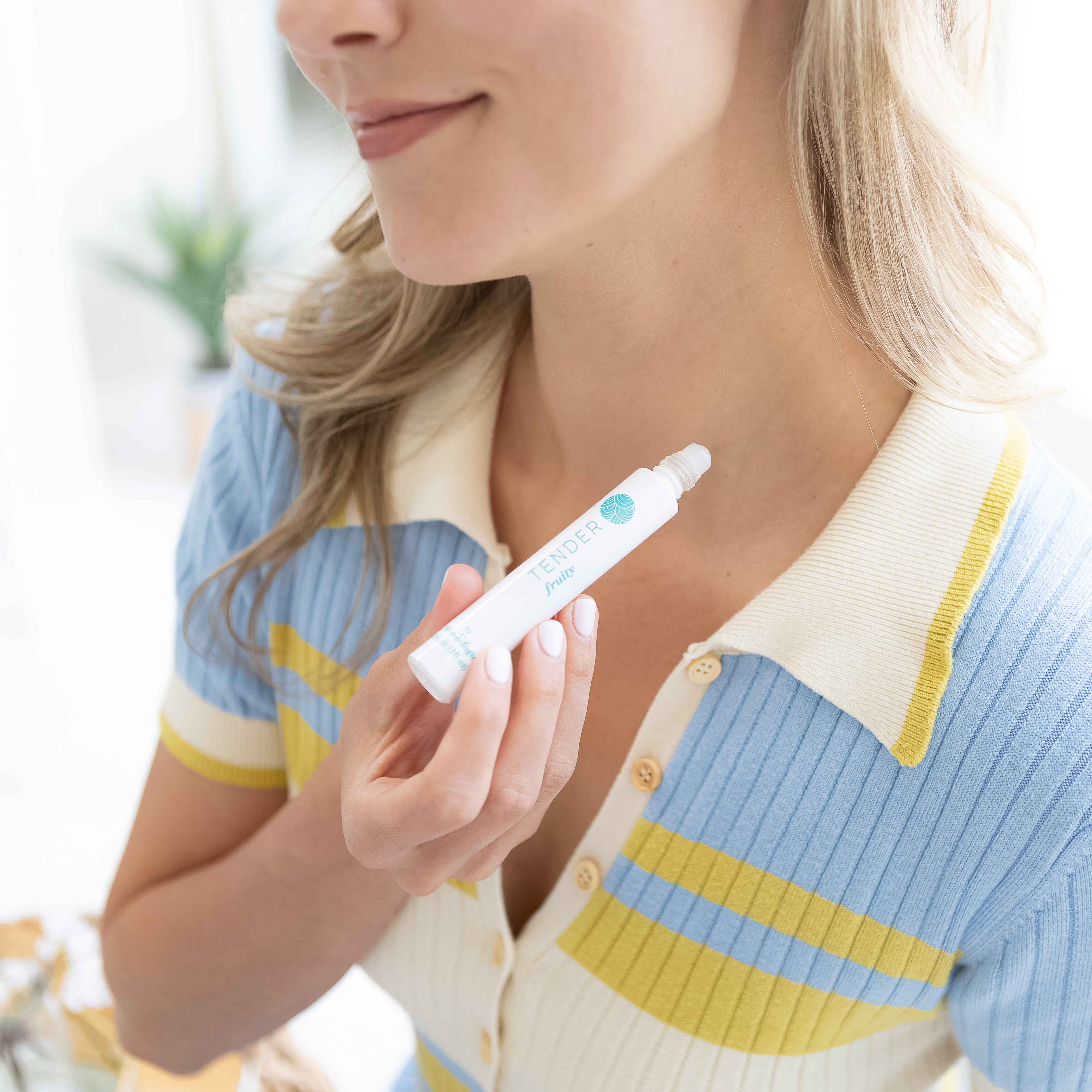 Alcohol-Free Elegance:
Our pure-oil based formula guarantees that you're wearing a scent that stays all day without overpowering the senses.